Zizkov TV Tower Prague : World's 2nd Ugliest Building?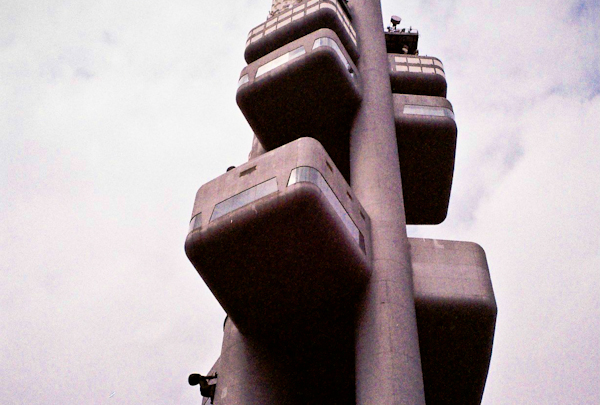 Zizkov TV Tower Prague – there is something amazing about viewing cities from a high vantage point, and the view from the Zizkov TV Tower in Prague is no exception. Rooftop observation decks, looking out the windows high up inside a skyscraper, or even climbing a conveniently located hill or mountain, I tend to seek out elevated vantage points in every place I visit.
Normally, these vantage points are chock-full-o-tourists, understandably so, as these sorts of opportunities give you spectacular vistas and photo opportunities, and also an instant appreciation for the "lay of the land",  Not so in Zizkov.
Zizkov Tower in Prague is an Unknown Tourist Attraction
Meanwhile,  down below, in the distance, more tourists than are imaginable, are shoulder to shoulder outside the more well-known tourist attractions in this truly fairy-tale city. With a personal bent for loftier views, as well as a love of soviet-era architecture, it was a given that Prague's infamous and controversial tower would be on the day's agenda.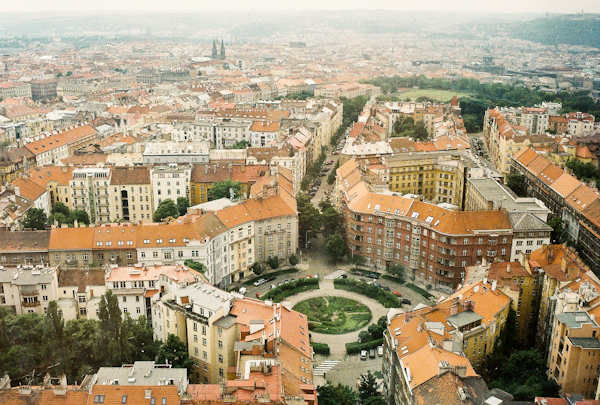 Zizko TV Tower stands atop a hill in the Prague district of Zizkov. The "unique" Zizkov Tower was constructed over a period of seven years between 1985 and 1992. Architecturally brutal and high-tech, with a height of 216 metres (709 feet), the  Zizkov TV Tower dominates the Prague skyline.
Conceived before the "Velvet Revolution", and rumoured to have been used to jam incoming western radio and television transmissions, Zizkov tower has a history of being unloved by Prague's locals, although, public opinion seems to be changing.  Currently, most tourist maps and guides of Prague's attractions don't include the tower – an indication of the pride, or lack of, that the locals hold for this out-of-place and imposing edifice.  The citizens of Prague are not alone, –  Zizkov TV Tower was once voted the "2nd Ugliest Building", on Earth.
Prague artist David Cerny designed the "crawling baby" sculptures as a temporary installation. Initially installed in the year 2000, a year later, the millennium babies became a permanent fixture of the TV tower, primarily due to positive public opinion. The babies do lend a softening to the imposing lines of the tower, which could be a good or bad thing dependent upon where your sympathies for his type of architecture lie.
With or without the babies,  Zizkov Tower is pure, soviet-era Prague, architectural icon-ism. Personally, I would have left the tower in it's brutal soviet-era livery. However, they are face-less babies, so it's an appropriate compromise –  somewhere between kitsch and terror.
A series of observation pods allow a 360 degree view of Prague. Binoculars are installed, and you can move freely between the capsule like enclosures. Formerly, a cafe/restaurant operated in the lower set of pods, but this had been closed when we visited.  I'm not certain when/if the restaurant is re-opening.
Enjoy the view.
Nate.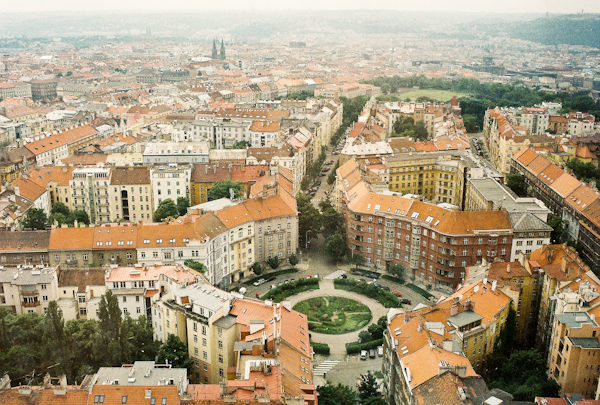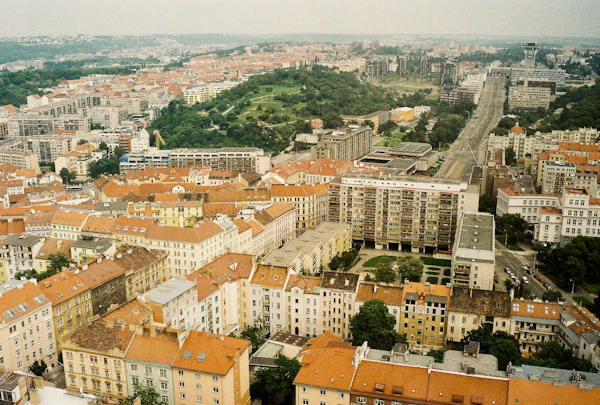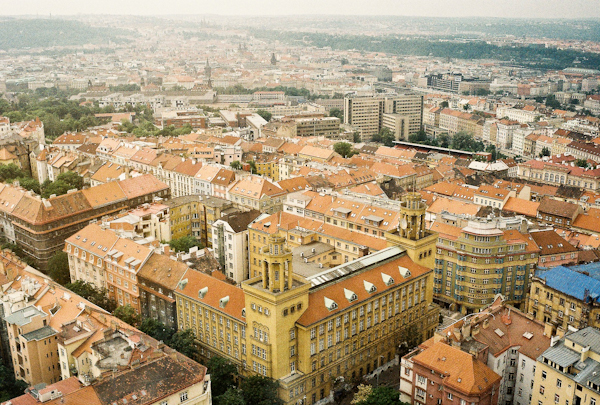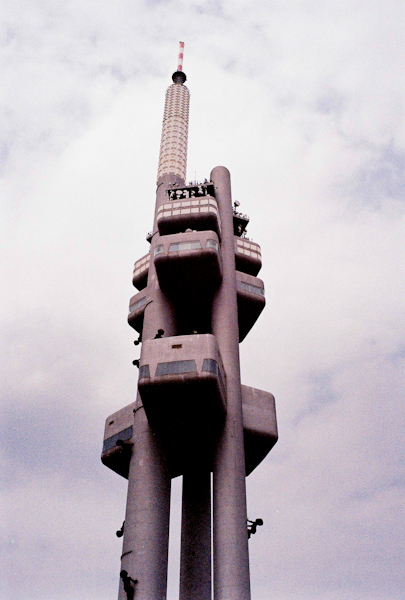 click to see an interactive map showing the location of this article
Information for Zizkov TV Tower in Prague
Address : Mahlerovy sady 1, Prague 3
How to get there : 5-minute walk from the Jiriho z Podebrad metro station (line "A")
BTW, I would love to send you the next dispatch, posted from some-where random around this planet (and you'll soon find out why YOMADIC email followers are my favourite followers):