Mossy Forest, Cameron Highlands Malaysia. Tea Plantations, Valley Views.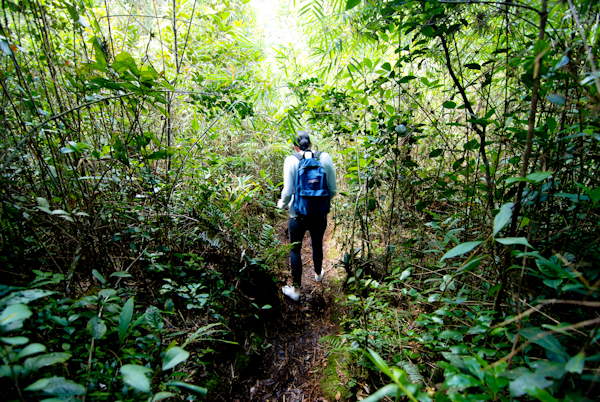 Mossy Forest, Cameron Highlands Malaysia. Let me be upfront about this – I'm a city guy, born and bred. Swimming pools, movie stars. The thing is, Cameron Highlands is countryside. I'm out of my element here. Nope. Not a country boy. So, here goes nothing: a stunning mountainous plateau in the heart of the Malaysian Peninsula, the Cameron Highlands is known for its mossy forest, unique ecosystem, scenic tea plantations, and having the highest per-capita number of aluminium bodied Series II Land Rovers on earth.
An added bonus –  I also discovered the Cameron Highlands is one of the most laid-back and restful parts of often hectic Malaysia. Perfect for city-slickers to unwind and kick-back.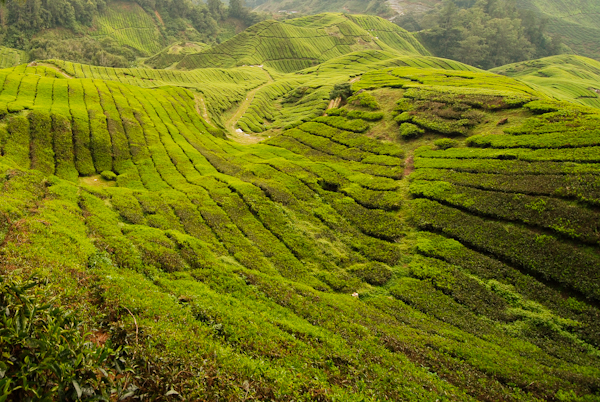 The Mossy Forest, and the Cameron Highlands area in general, provides welcome relief from the tropical Malaysian heat.
Hotel, Private Bungalow, Resort, or other accommodation, you won't need air-conditioning in the Cameron Highlands, Malaysia. It's a "jacket optional" kind of place.  At 5,000 ft (1,500 m) above sea level, the Cameron Highlands is the highest area on mainland  Malaysia. Cool, but not cold. Perfect for trekking through attractions like the Mossy Forest, a hauntingly beautiful 200,000 year old forest full of moss-covered ancient trees and exotic wild-life. As with many attractions in the Cameron Highlands, the Mossy Forest is a quick ride in a Land Rover (of course) from Tana Ratah, the largest town in the highlands.
Carnivorous Pitcher plants, rare orchids, lizards, and meandering vines wrapped around mystical deep green mossy trees.  Sounds like Yoda's house, no? With dappled sunlight breaking through the jungle canopy, and undulating muddy pathways that feel more like tunnels – love this jungle, Yoda would. You will too. Of course, it helps if your jungle guide is a Cameron Highlands local, a third generation tea farmer, and has a PhD awarded specialist in the unique local flora and fauna of the Mossy Forest. Scored.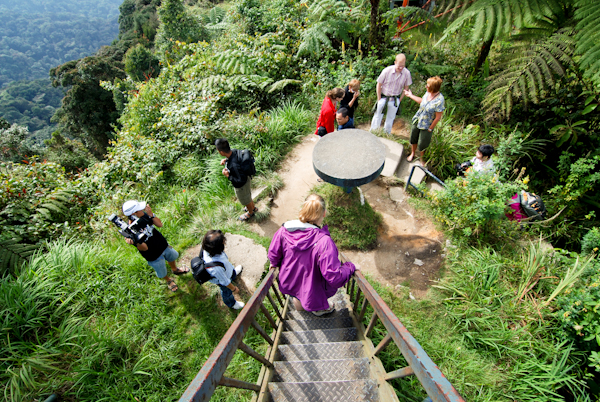 Trust me, the hotel chains aren't organising one-on-one guides with PhD's in Mossy Forest Jungelology for you. If there's one thing I've learned about travelling in the country – you need a friendly a local hook-up. My tip is, your accommodation in the Cameron Highlands shouldn't be a hotel or a resort. You need something smaller, quieter, more scenic. With personable owners, who live nearby, and have all the good local connections. Preferably, your own bungalow. A view would be nice.
During our stay in the Cameron Highlands, we got all that, and more.  Some may say, all that, and a bag of Krepok. Where? Valley View Bungalow, Tana Ratah, on the main road between Tana Ratah and Ringlet. No map required.  Stay there. Nope, not getting paid for this.
For only eighty years has there been a main road up through the Cameron Highlands, the highest accessible point by car, in Malaysia. Tea farmers were amongst the first to take advantage of the area, planting carpets of tea-trees, scampering up and down the rolling mountains to grow and crop. The manual way of growing and picking tea leaves in the Cameron Highlands continues today – simple, and arduous.
One of the largest growers in the area, the BOH Tea Plantation, gives you the opportunity to sip a cup of fresh tea (really fresh, the factory is next door) in a modernist architectural space, cantilevered over the hill with the patchwork of tea crops all around. This is the way tea should be consumed – take the short, free, factory tour, and you'll also learn why the Queen wouldn't be caught dead using a tea-bag.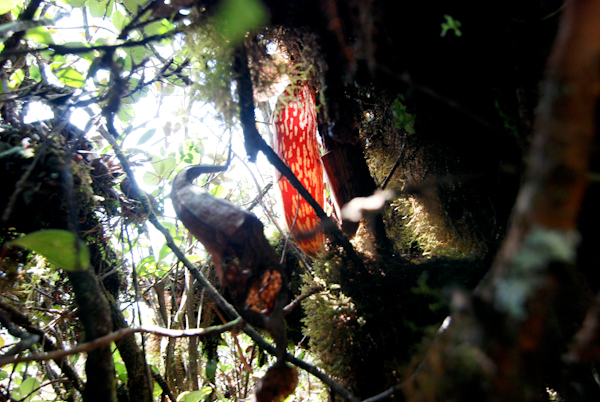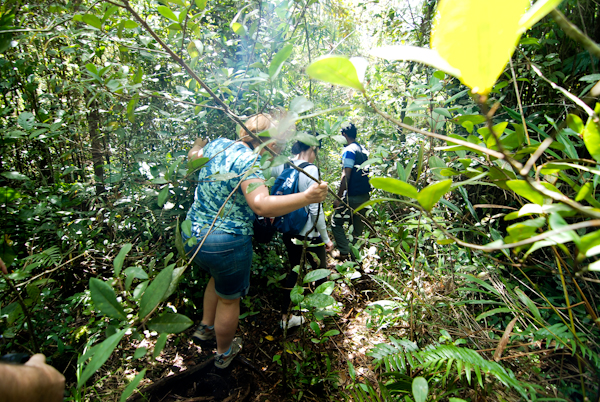 Apart from the Mossy Forest, there are plenty of other attractions. Many involving strawberries. And butterflies. However, the Cameron Highlands is all about relaxation.
Getting in some quality book-time, and drinking a cold one whilst my gracious hosts prepare a seafood steamboat, well, I didn't really want to move off the outdoor lounge, let alone leave this beautiful and mysterious part of Malaysia. I even dragged out my sketch book. The last time I got my sketch book out, "The Greatest American Hero" was considered quality prime-time TV.  The Cameron Highlands is that kind of place. You will find yourself. It's deep, and it's mysterious.
Food is great, up in the "Camerons". People from all over Malaysia will tell you – the fresh food tastes better in the Cameron Highlands. All manner of  fruit and vegetables are grown here, and Malaysians travel from far and wide just to buy some of the area's local produce. The growing conditions are perfect.  Even the Bees love it – most of Malaysia's fresh-cut flowers, and honey, comes from the Cameron Highlands.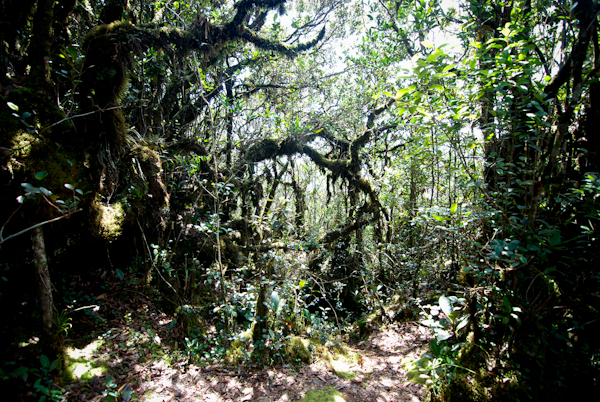 My suggestion? Check out some of the sites and attractions around The Mossy Forest and Tanah Rata.
Don't spend too much time, doing, you know, "stuff", in the Cameron Highlands. Sure, in Tanah Rata, there is no shortage of things to do, or tours to guide you. Note, not all guides are PhD's in Mossy Forest Jungelology.  However, my number one experience in the Cameron Highlands was kicking off my shoes, grabbing a comfy outdoor seat, and just staring into the distance.  In Malaysia's Cameron Highlands, the view is always incredible.
Hmm. I think I could get used to this country life.
Nate.
Info:
If Yoda sets up a summer resort in the Mossy Forest, then maybe Valley View Bungalow will have some accommodation competition in the Cameron Highlands area. As it stands, you should give Jessica and William at Valley View a call or email. They're good folk, and they'll hook you up. Make sure you order the steam-boat.
Our tour of the Mossy Forest was organised by William and Jessica at Valley View Bungalows, Cameron Highlands, Malaysia.
http://www.valleyviewcamerons.blogspot.com.au/
Address: On the main road between Tana Ratah and Ringlet, Cameron Highlands, Malaysia
Contact William or Jessica on:
05 4957827 or
016 6015787
Valley View Bungalows email : atticus1945@yahoo.com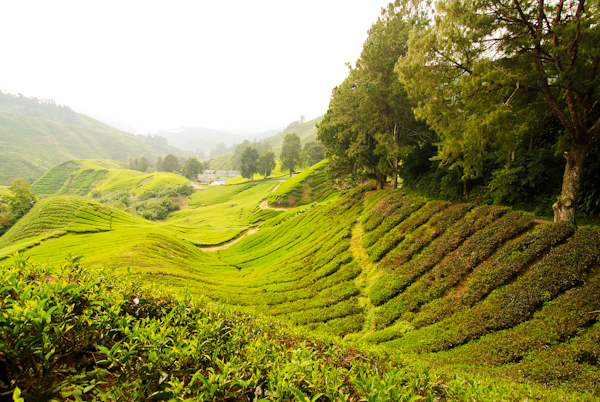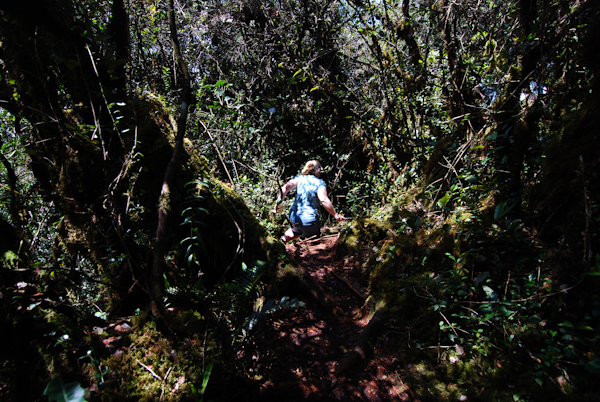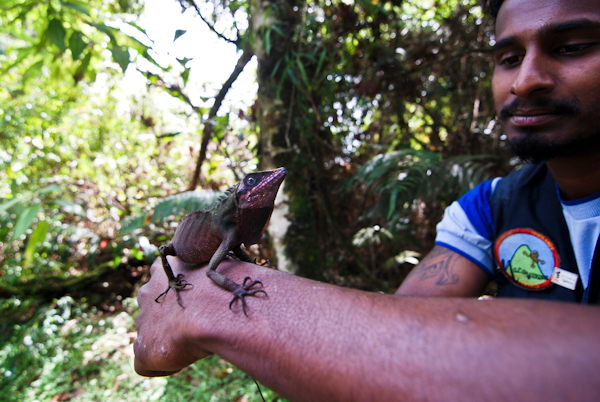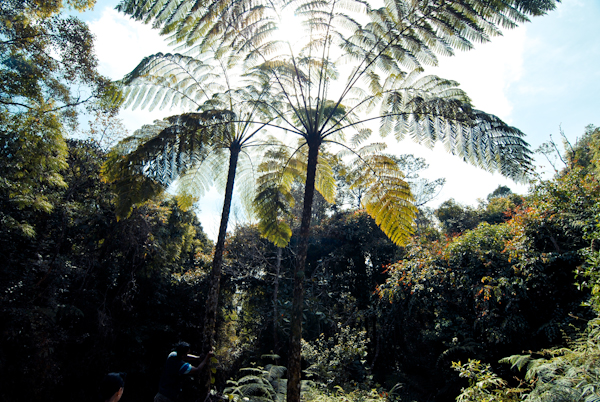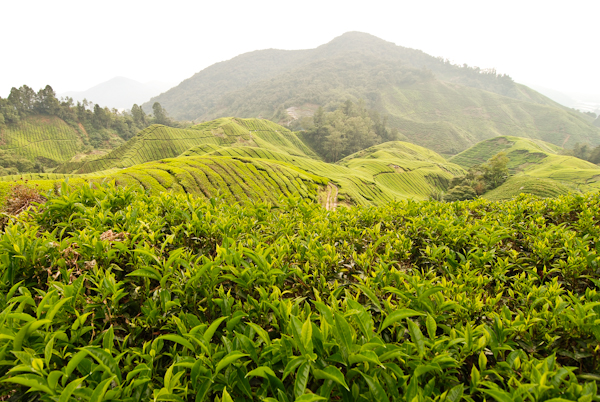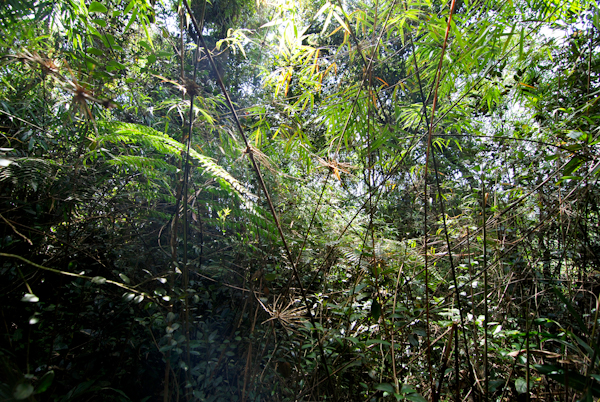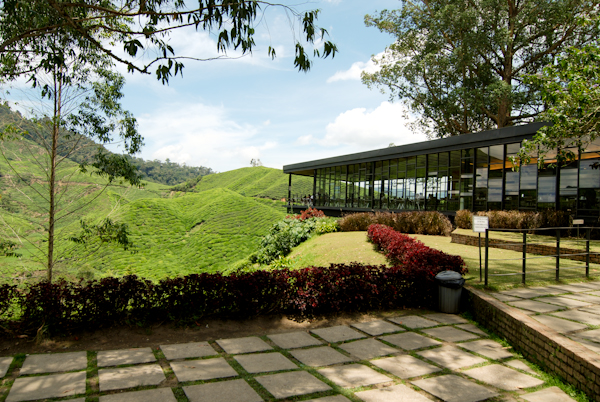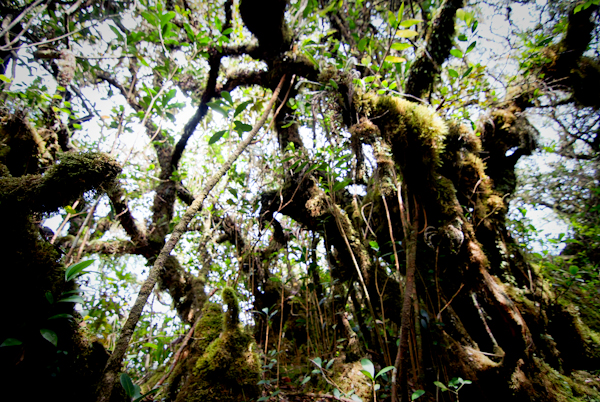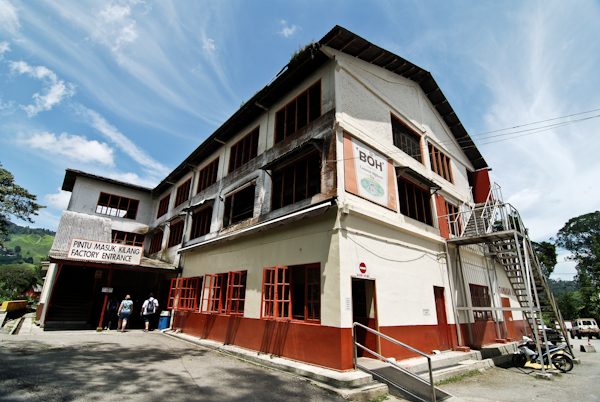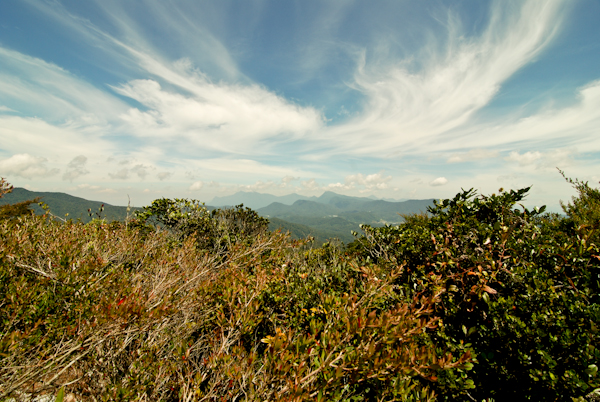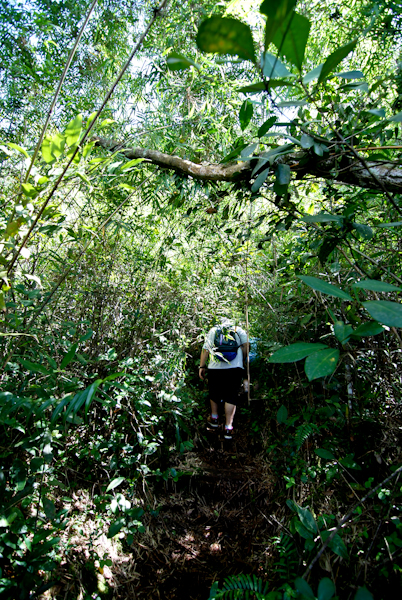 BTW, I would love to send you the next dispatch, posted from some-where random around this planet (and you'll soon find out why YOMADIC email followers are my favourite followers):