Sedlec Ossuary, Kutna Hora, Czech Republic – Not Just a Big Ol' Stack of Medieval Plague Victims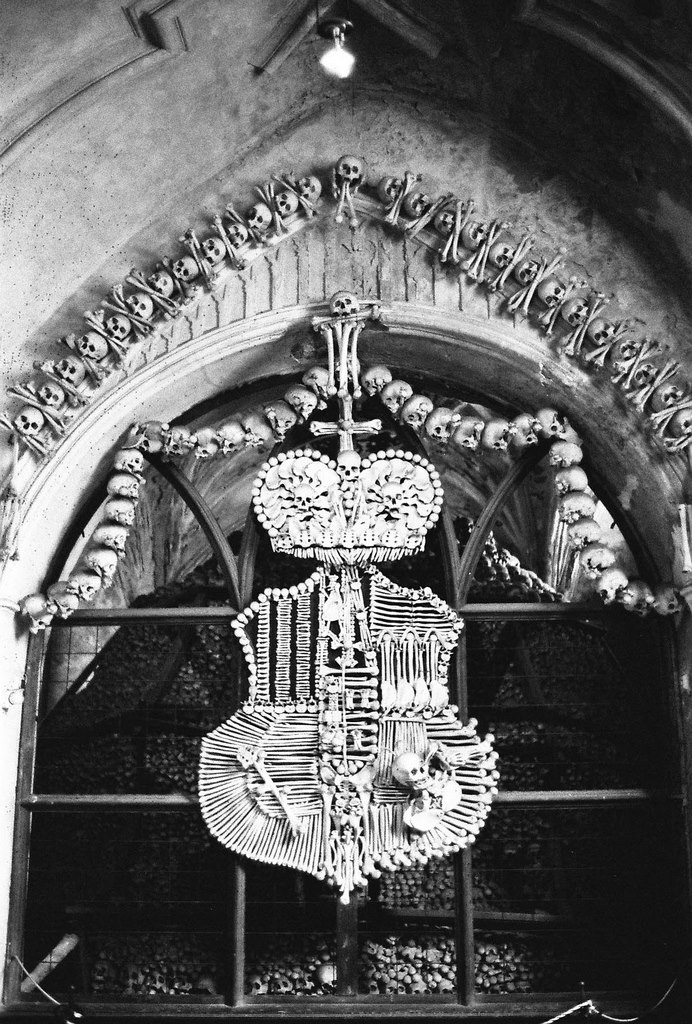 At the Sedlec Ossuary, in the small town of Kutna Hora, Czech Republic, skulls and bones derived from as many as 70,000 human corpses have been artistically arranged to decorate the "bone church", just a short Soviet-era train ride from the fairy-tale city of Prague, Czech Republic. Clearly, a death filled day trip too good to resist. Often referred to as the  "bone church", but more correctly known as the Sedlec Ossuary, the Bohemian temple is spectacularly macabre.
Frantisek Rint arranged the bones within Kutna Hora's Catholic Sedlec Ossuary, in 1870.
Frantisek Rint may not have been aware that several hundred years later the Sedlec Ossuary would be a satanists wet dream. In any case, the day-tripping town of Kutna Hora is not only just a "big ol' stack of medieval plague victims", or so the travel brochure reads. A medieval  town core, including the fascinating Gothic monument that is the Saint Barbara cathedral, is elegantly wrapped by 'burbs filled with brutally designed housing blocks. Somewhat run down, and yet also beautiful, communist, cookie-cut architecture.
Even the food is good in Kutna Hora. How could you go wrong with a slab of fresh deep-fried cheese, washed down with a local Pilsner? Compared to Prague, the streets are quiet. Tourists were few on the day I visited. The Kutna Hora train station, frankly, is typically decaying Eastern European infrastructure. Battered signage displaying town names with nary a vowel to mention, and not a ticket machine in sight. You can walk from the Kutna Hora train station to the Sedlec Ossuary, and take in all that the local town has to offer. Walk a bit further, and you will reach the town center, where you can eat, drink, and visit the other attractions on offer.
Next time you are in Prague, make sure you catch a local train to visit this incredible site. There are trains roughly hourly from Prague leaving Hlavní Nádraží, the main station in Prague. Buy a ticket and head to the Kutná Hora město station – it's all very easy.
Enjoy the photos of the Sedlec Ossuary. This time around, I went old school, thinking black and white film would be the way to go to really capture the mood.
Nate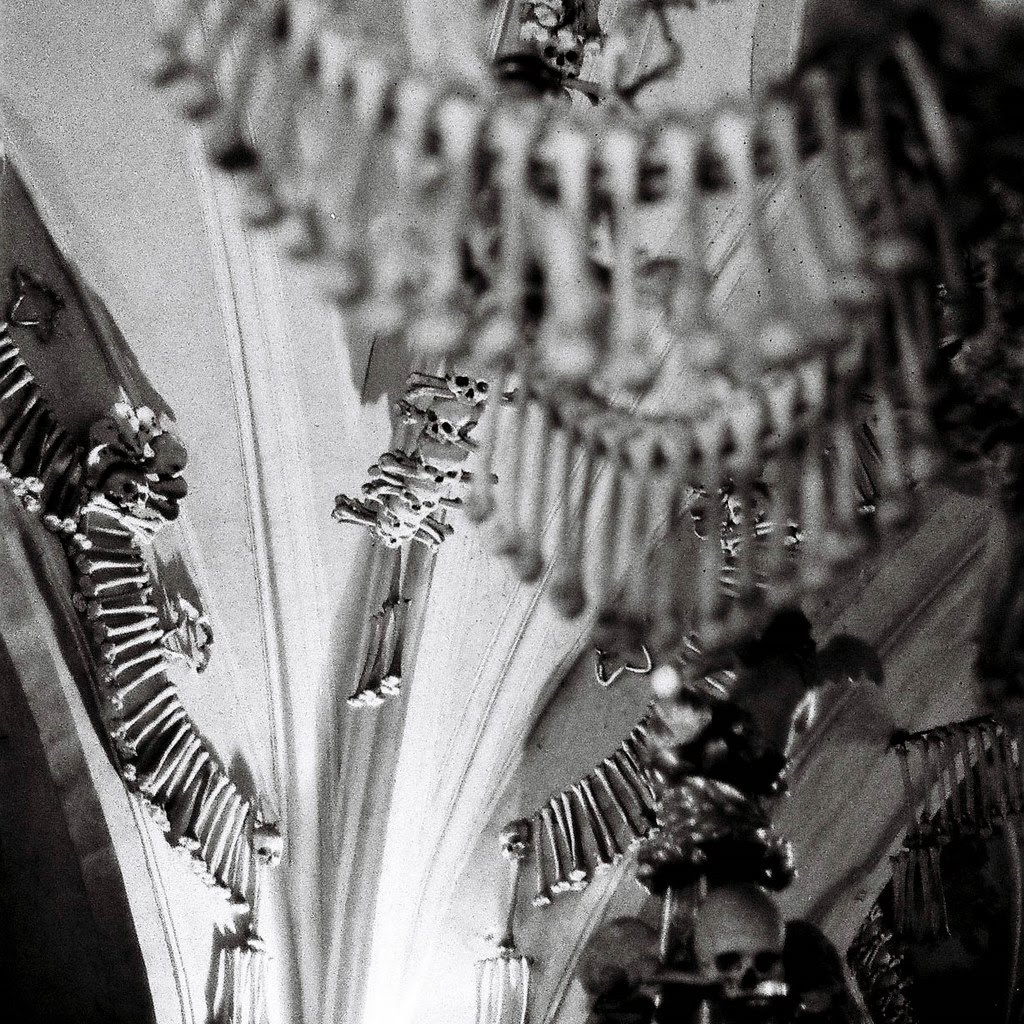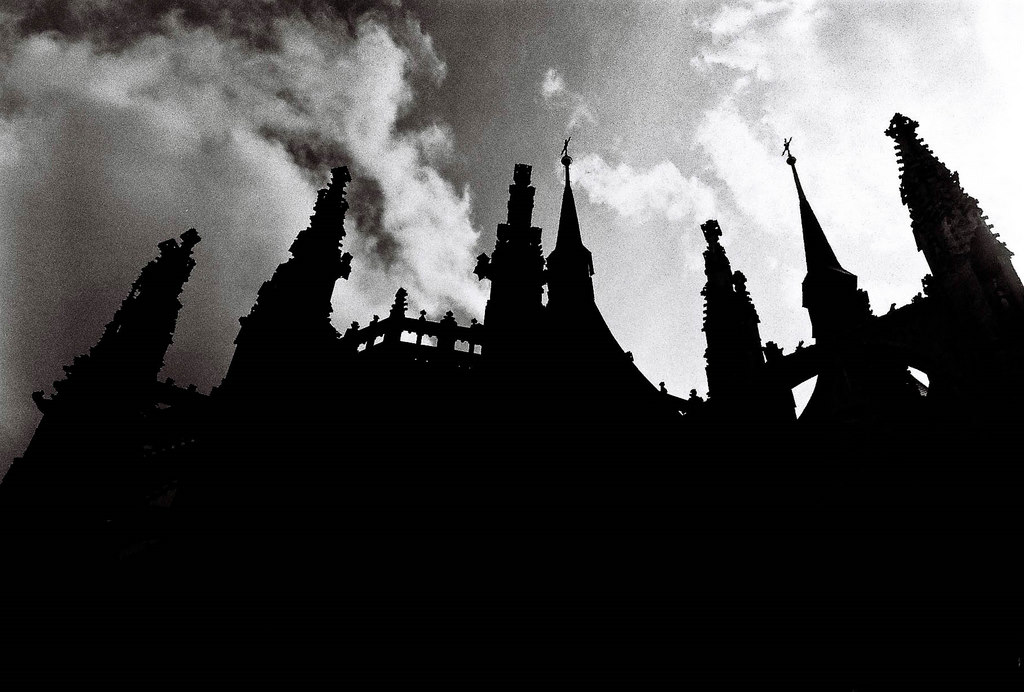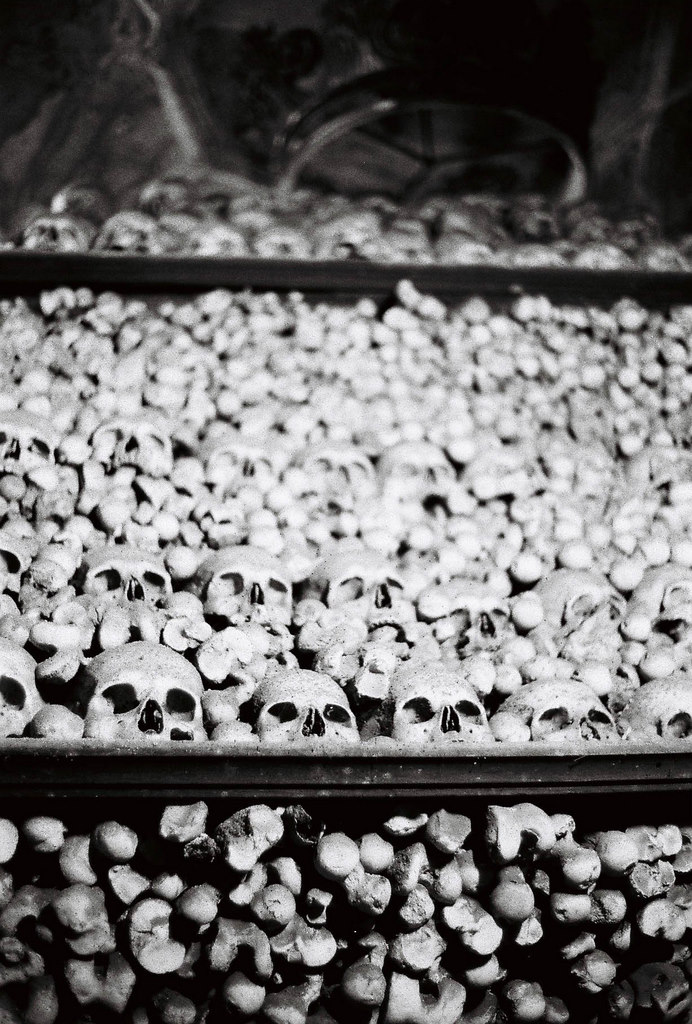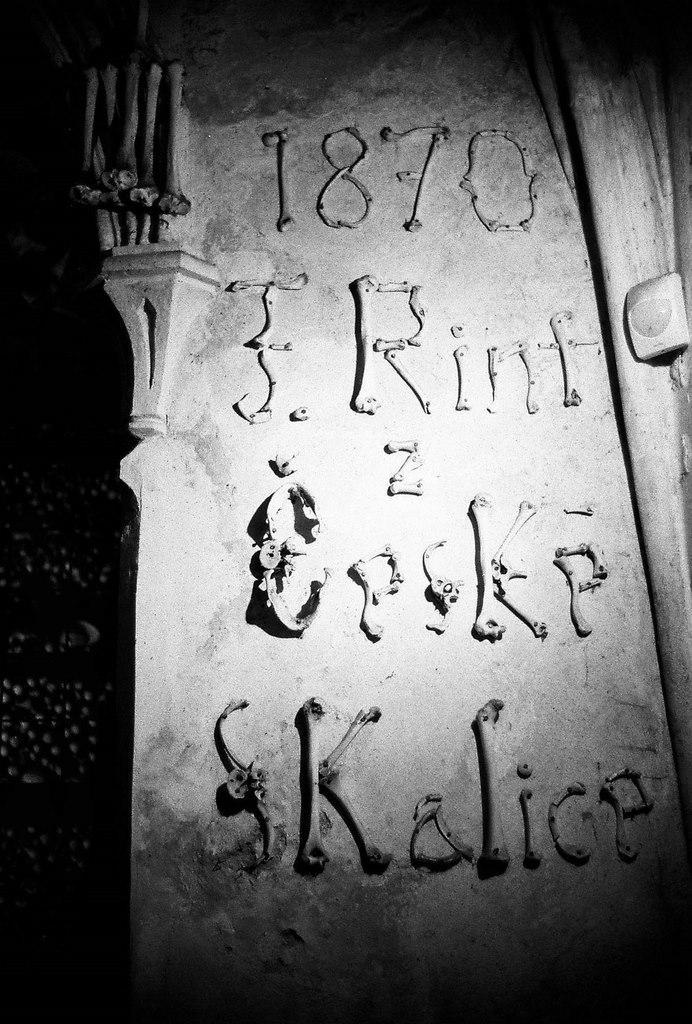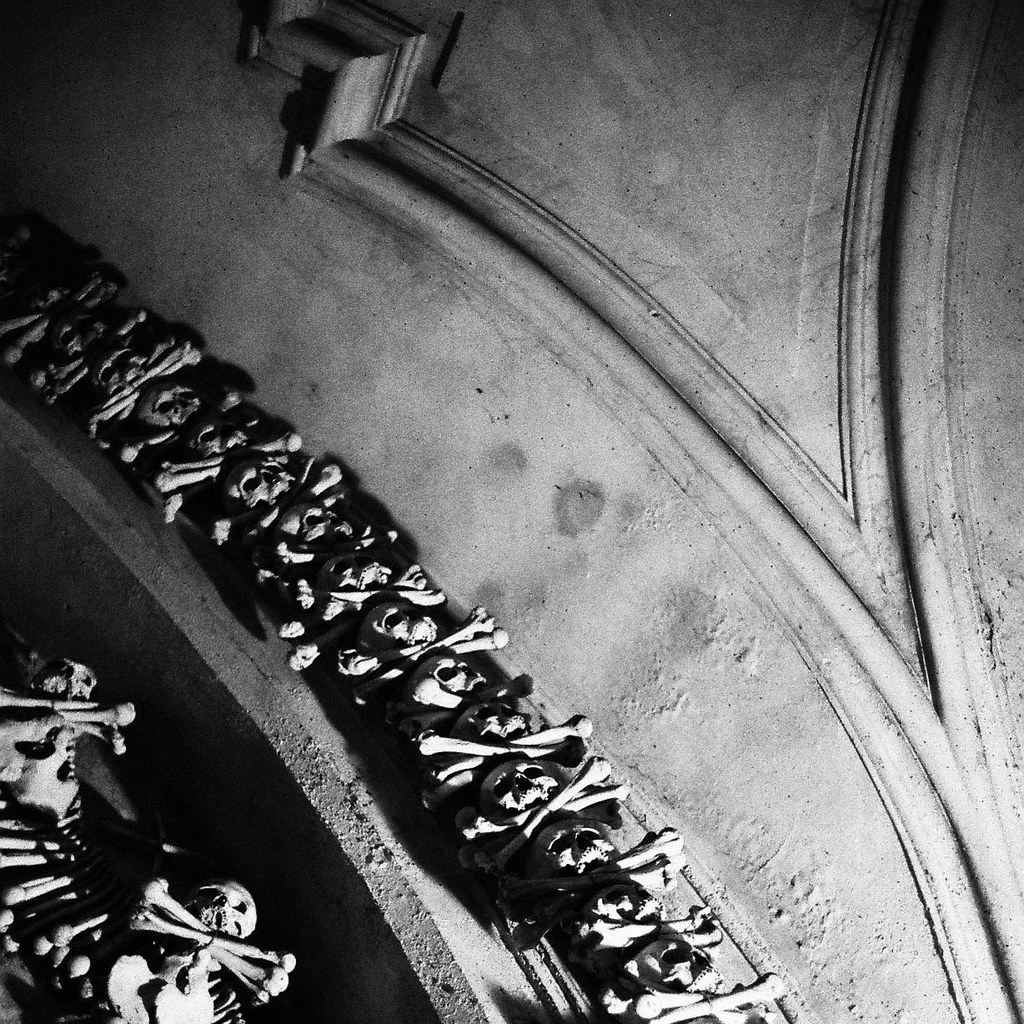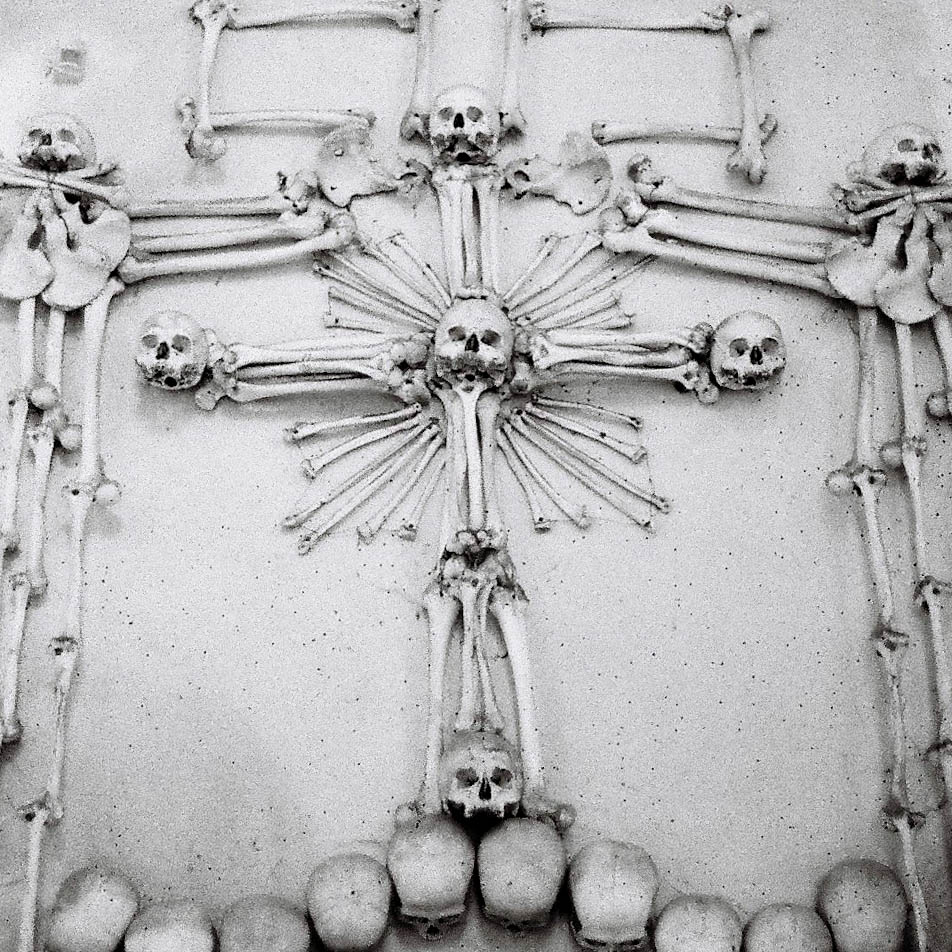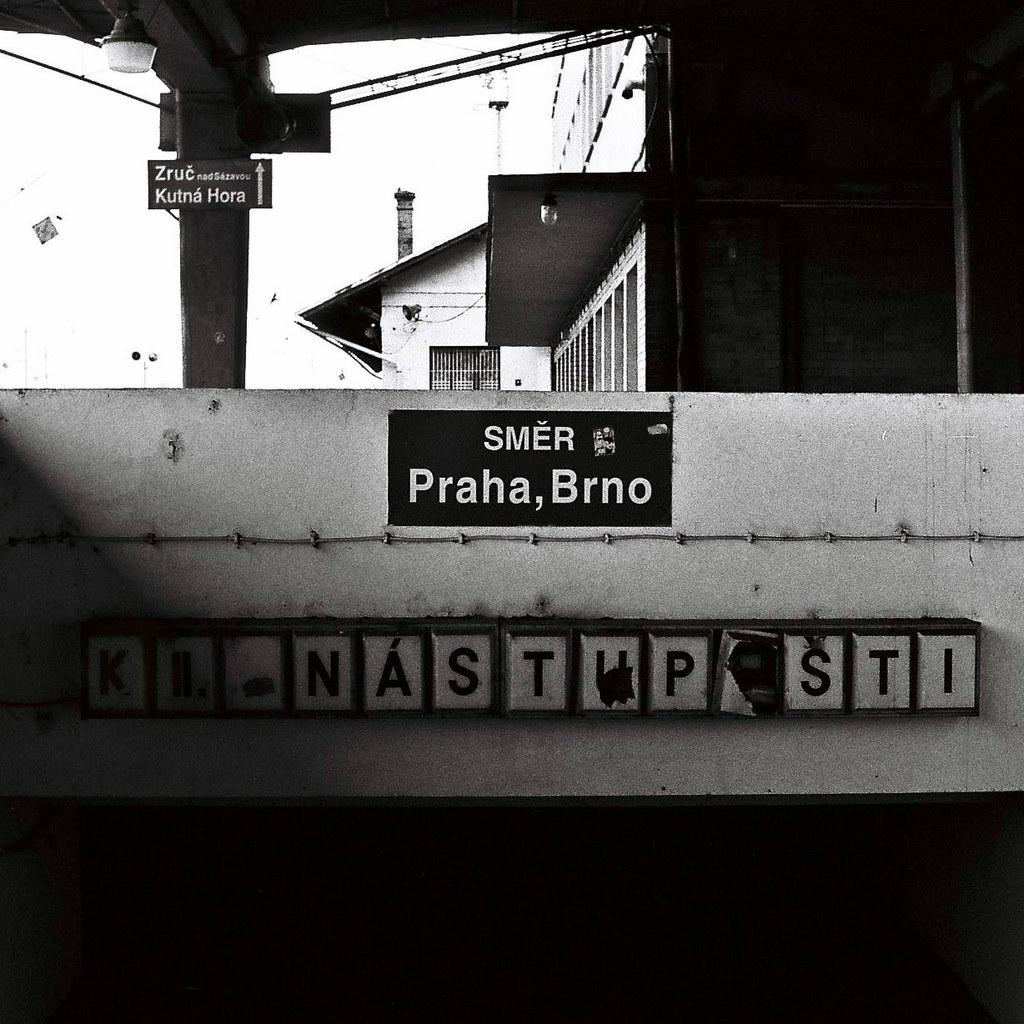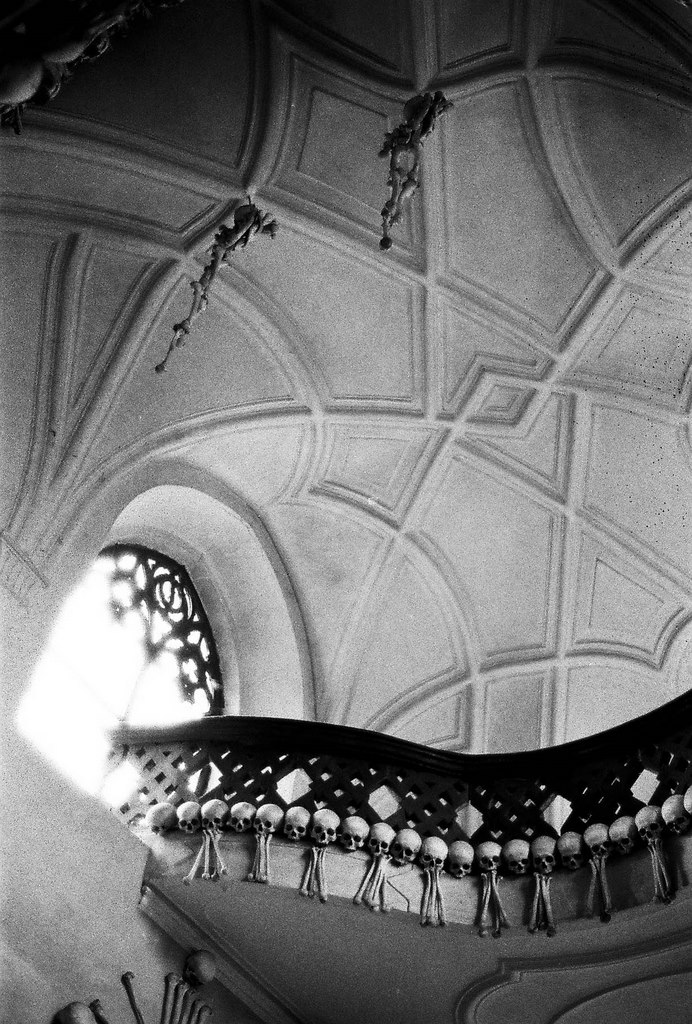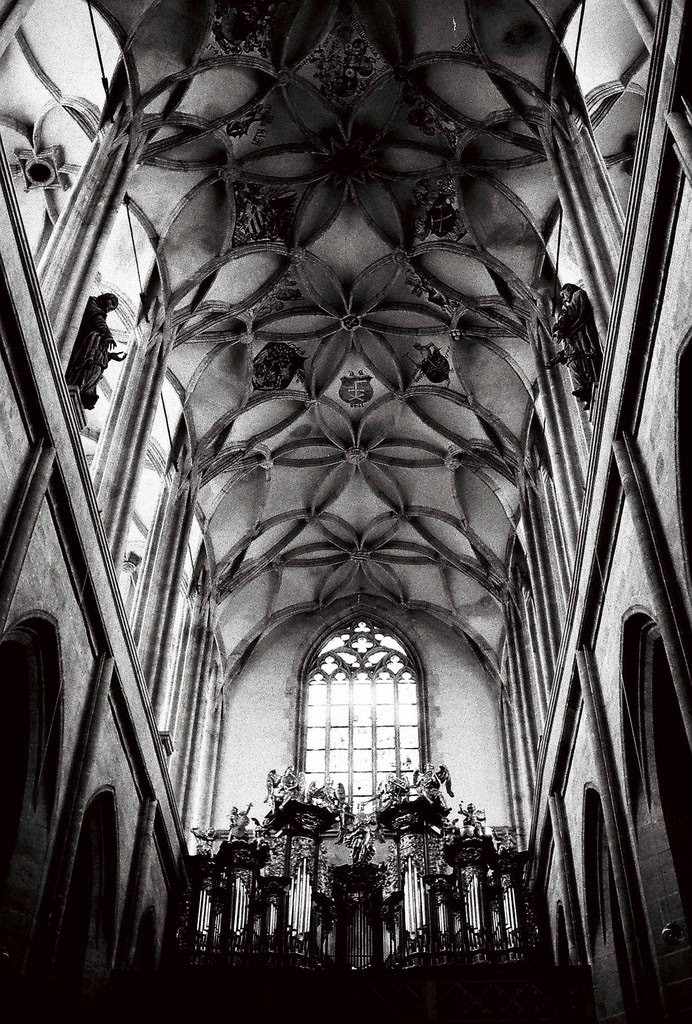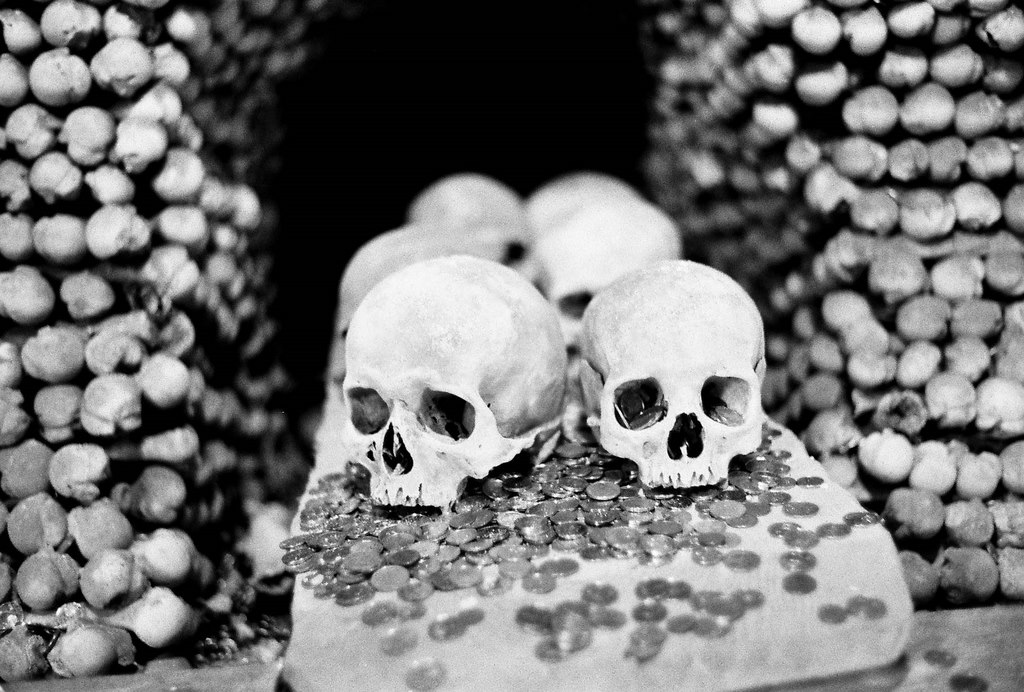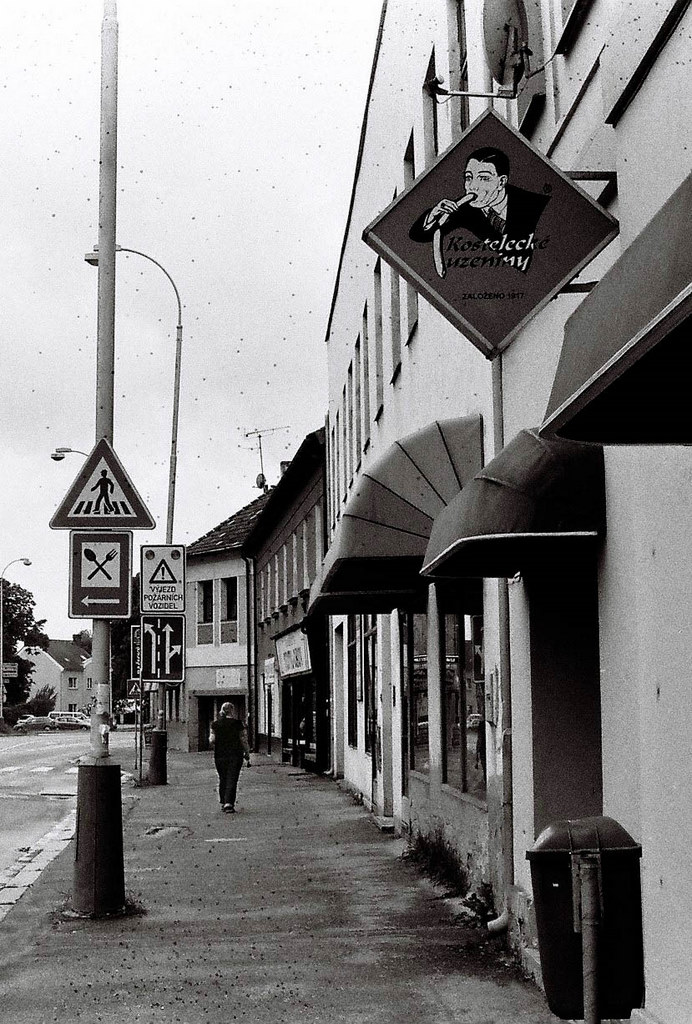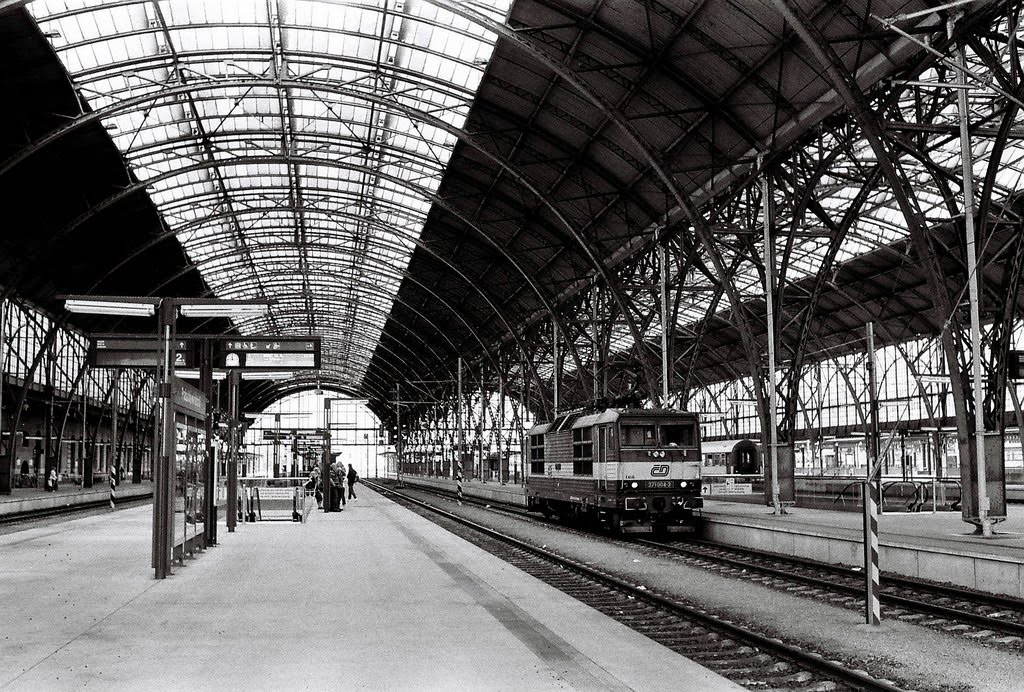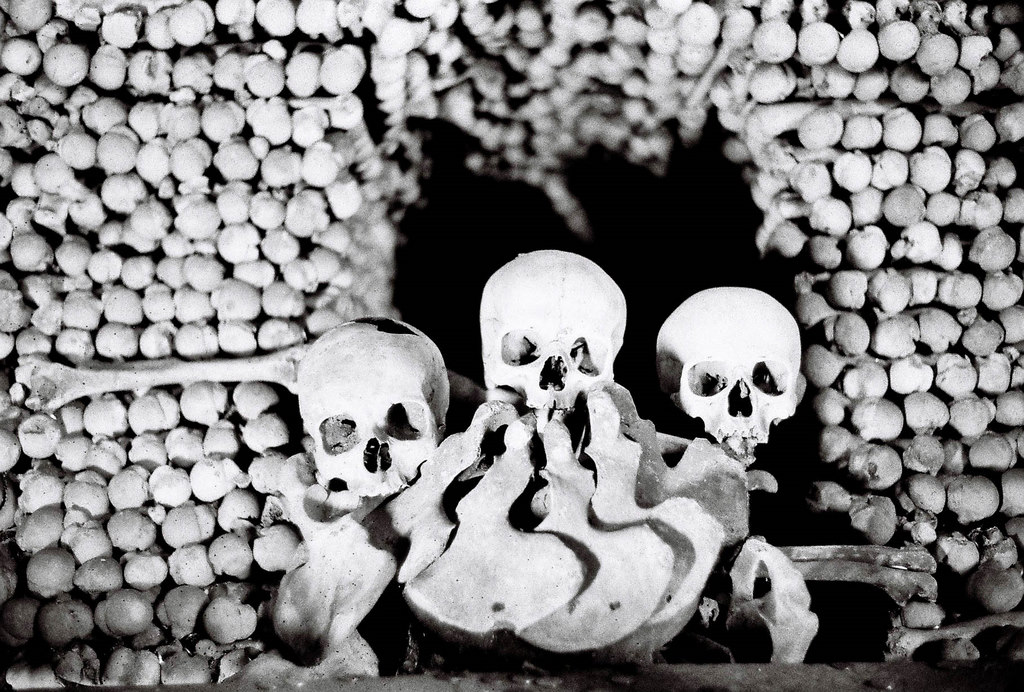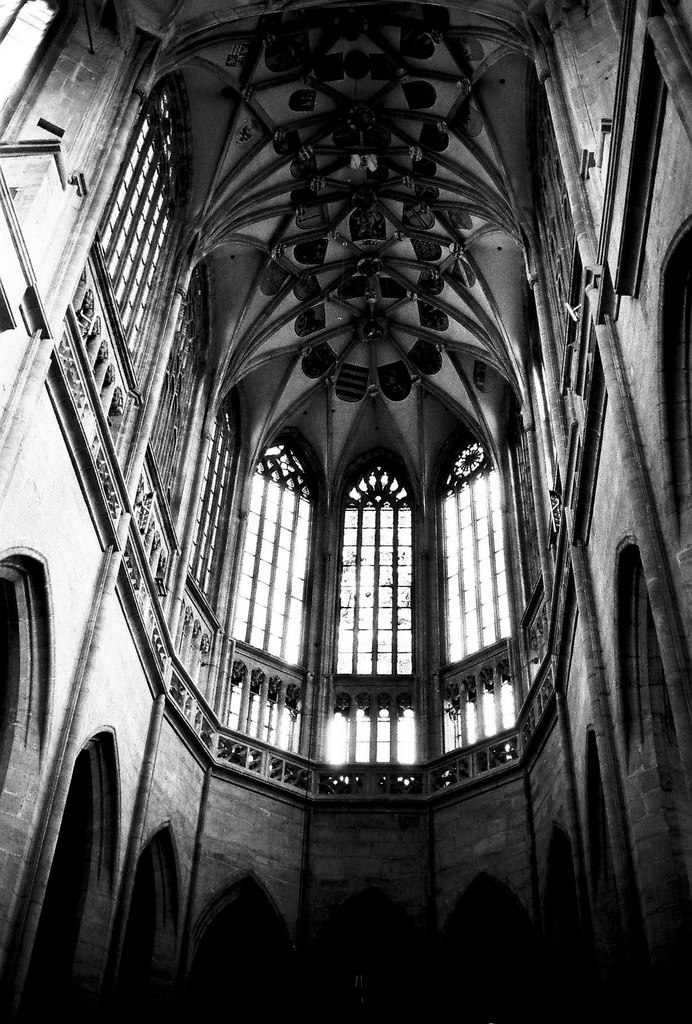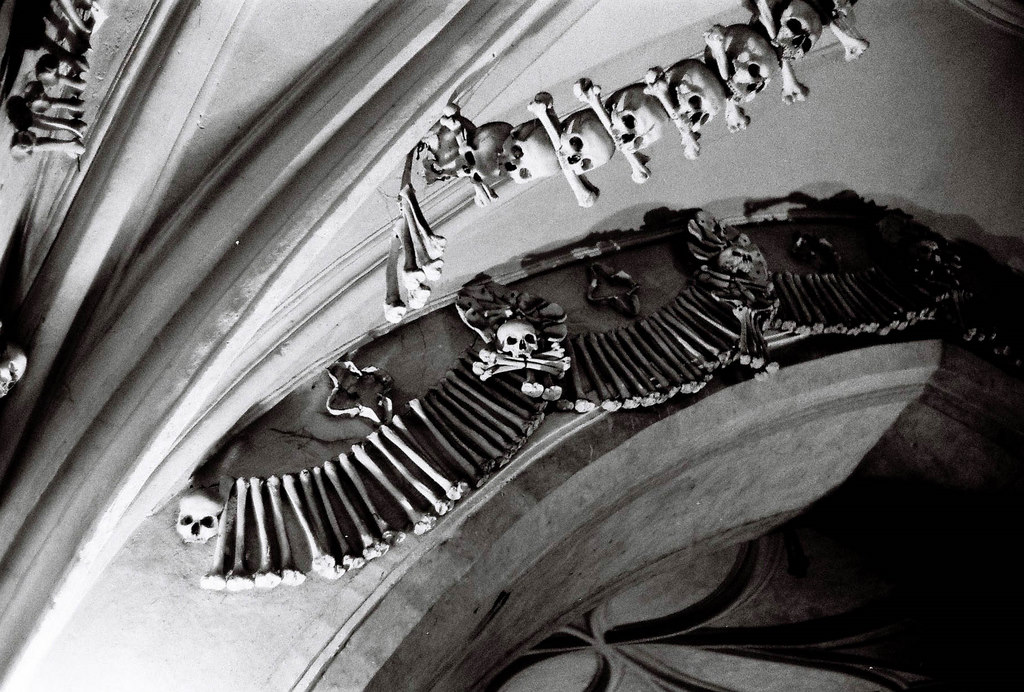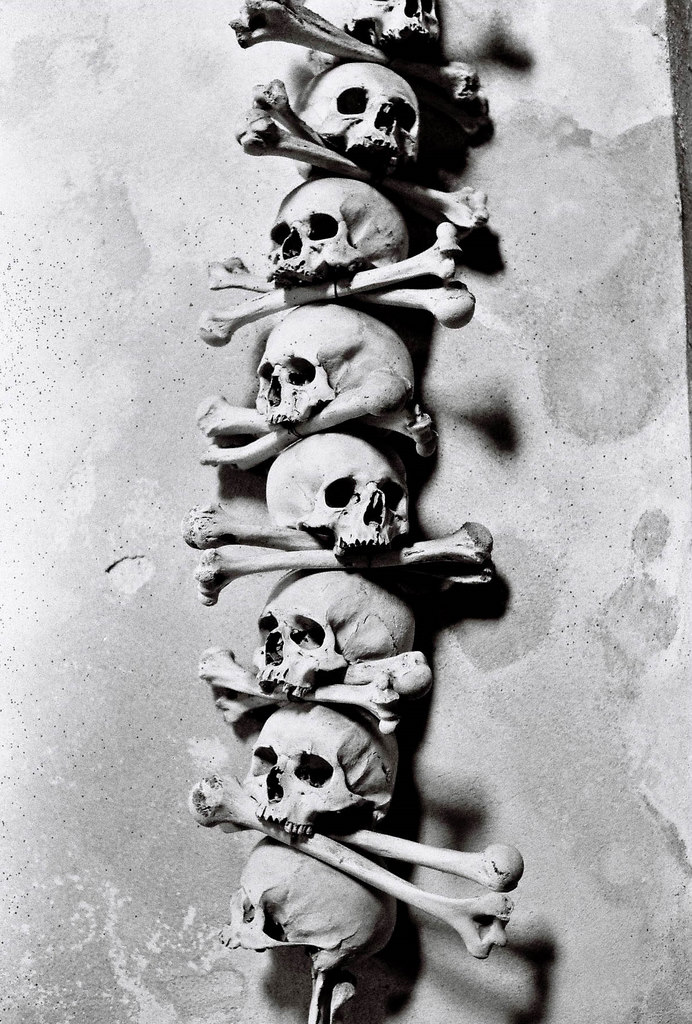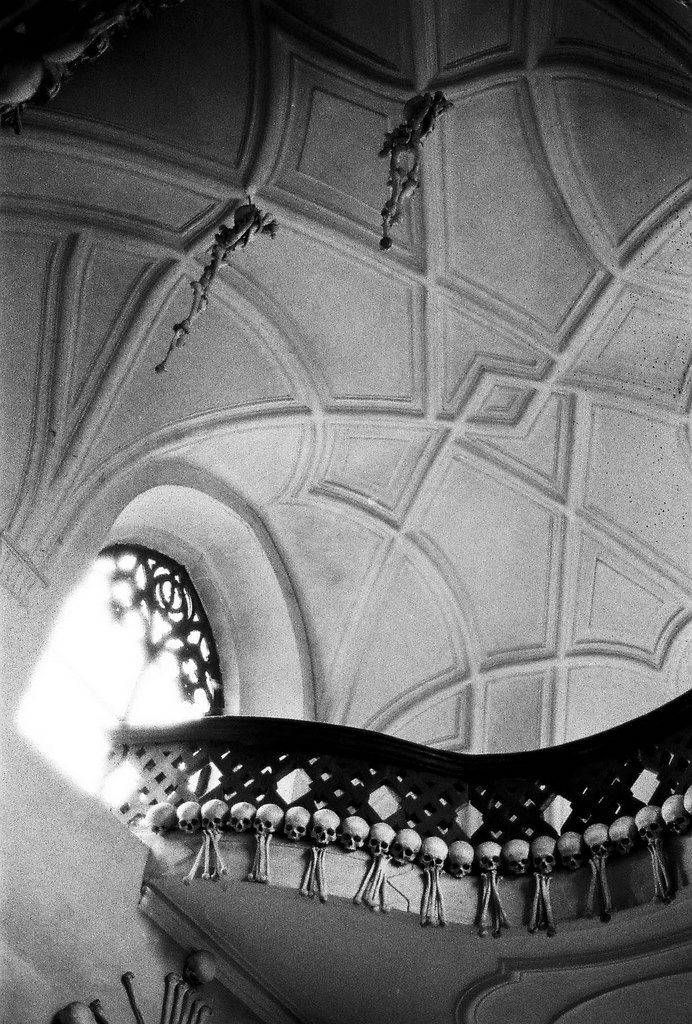 BTW, I would love to send you the next dispatch, posted from some-where random around this planet (and you'll soon find out why YOMADIC email followers are my favourite followers):