Ukraine Tour – Kyiv & Chernobyl
UKRAINE – JANUARY 14TH 2019 – (7 DAYS) – SOLD OUT
UKRAINE – JANUARY 28th 2019 – (7 DAYS) – SOLD OUT
UKRAINE – JANUARY 12TH 2020   (9 DAYS) – SOLD OUT
NEW DATES FOR 2021 WILL BE ANNOUNCED SOON
includes exclusive and extended stay in the Chernobyl Exclusion Zone
includes tour inside Chernobyl Nuclear Reactor
includes exclusive night-tour of Pripyat, the abandoned city
includes tour inside the former Presidential Palace in Kyiv
optional (included) Kyiv Underground Urbex tour
Kyiv Soviet-era Architecture Tour
small group size – numbers are purposefully limited
Ukraine Tour – Winter 2021 – is a proud collaboration between Yomadic and The Bohemian Blog. The sixth in a limited series of innovative tours of Kyiv and Chernobyl tours – and we would like to personally invite you to join us for the best possible experience of this incredible region. All previous tours have sold out well in advance, and the group size will be purposefully limited.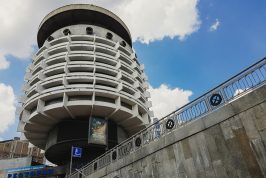 Commencing in the fascinating metropolis of Kyiv, Ukraine, you will be accommodated in the most iconic Soviet-era modernist hotel on the planet. We'll show you a curated selection of the best that Kyiv has to offer – including an exclusive guided visit through the secretive mansion and grounds of the deposed former president (and billionaire), complete with hidden tunnels and over-the-top living quarters.
With our private transportation, we'll show you around Eastern Europe's most captivating city in comfort. You'll have some difficult choices to make – choosing between an underground Urbex tour of the hidden side of the city, or an afternoon of guided site-seeing with a focus on the Soviet-era history and architecture (yes, it will be hard to decide).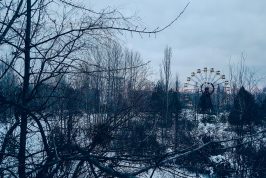 After our Kyiv immersion, a private Chernobyl Exclusion Zone tour commences. Transported into a region that has captured the world's imagination for several decades, we'll be accommodated at Chernobyl for several days – and you'll have your own cabin in the woods. Warm, cozy, rustic – these are the same cabins originally constructed for the scientists once employed in the Chernobyl clean-up operation.
Without the restrictions of day-tripping package tourists we'll be led by experienced local experts inside the Exclusion Zone – with ample time and opportunity for our small group to comprehensively explore and photograph the abandoned nuclear city "Pripyat" – in the depths of winter. Aside from Pripyat we'll visit some remarkable sites that were until recently, strictly off-limits.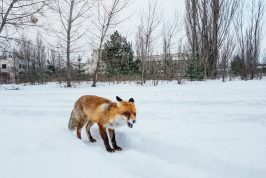 Chernobyl-by-night we'll eat at our cabin-hideaway, and for those who enjoy a warm Sauna, we'll have that as well. This is by far the most incredible Chernobyl tour experience available. We've taken more than two years in planning with the assistance of local experts to get to this point – this will be *the* Chernobyl tour of 2019, and I'm looking forward to it just as much as you are.
Back in Kyiv we'll show you around our home city, and get you into the places tourists miss. It's a full day, you can leave your guidebook at home, but make sure to bring your camera…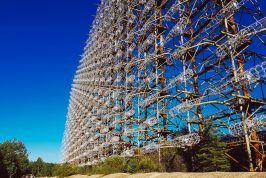 There will be more – we love secrets, we love to over-deliver. Join the people behind Yomadic and the Bohemian Blog, and a small gang of like-minded souls, for one of 2021's most incredible travel opportunities – our seventh collaborative Kyiv/Chernobyl tour – limited places available.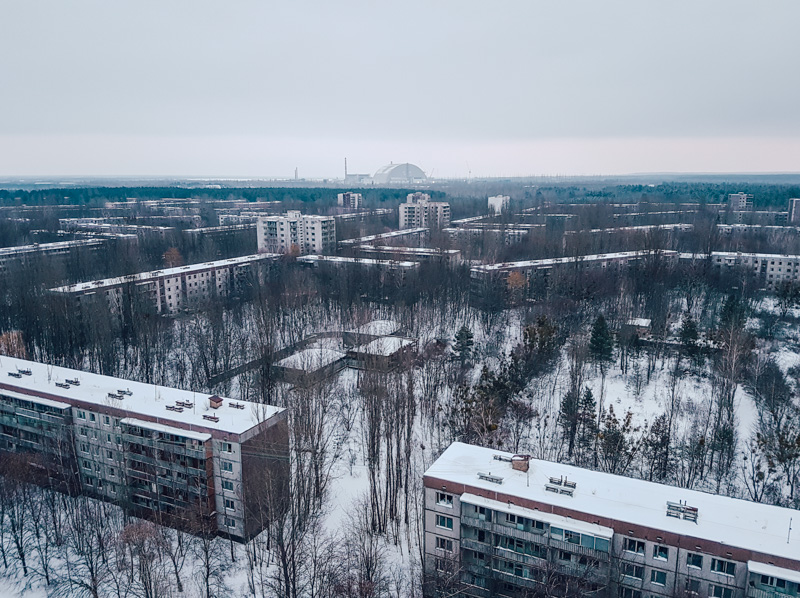 2021 Ukraine/Chernobyl Tours – Dates/Booking
* departure dates coming soon
TOUR DATE
DAYS
INCLUSIONS
PRICE
BOOK
2021 dates soon
12
EVERYTHING*
€ soon
small gang ▹ private transport ▹ great accommodation ▹ delicious meals ▹ we'll take advantage of special events and hot local tips ▹ friendly and knowledgeable Western and Ukrainian guides ▹ no-tourist-traps ▹ classic UNESCO plus unique lesser-known destinations ▹ BONUS: we minimise driving time and stay in centrally located accommodation. Each Yomadic Ukraine/Chernobyl tour is unique – we'll take advantage of any special events that may be happening when you visit.
Ukraine/Chernobyl Tour Itinerary
Day 1: Welcome to Kyiv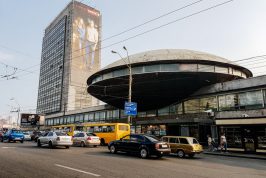 Home to 3.5 million people, on the banks of the Dnieper River, this historic Eastern European capital combines the legacy of post-Soviet Eastern Europe and centuries of important regional history. With rich cultural heritage and urbane cosmopolitan modernity – there is no city quite like Kyiv. On day one, we'll get you checked into Hotel Salut, an icon of mid-century Soviet Modernism – the central location allowing easy exploration of the sites and sounds of Kyiv – your new 'hood.
Evening: join us for our first welcoming group dinner at a traditional Ukrainian restaurant.
Day 2: Kyiv/Presidential Mansion / Urbex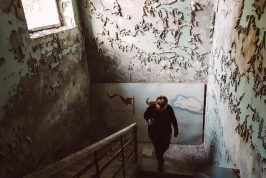 Up until his exile in 2014, former Ukrainian President Viktor Yanukovych lived a life of unimaginable luxury. Today we'll visit his old hang-out, Mezhyhirya palace. Prepare to be amazed by an extraordinary display of tasteless wealth. We're back in Kyiv by afternoon, where you have options – a guided tour of the best sites of Kyiv including the colossal Motherland Monument and Great Patriotic War Museum, or an Urbex extravaganza – where a local expert will safely guide you through the underground tunnels of Kyiv. I know, I can't decide either….
Evening: optionally join us for a local-style Ukrainian dinner, before returning to your mid-century Sov-mod pad.
Day 3: Chernobyl Day One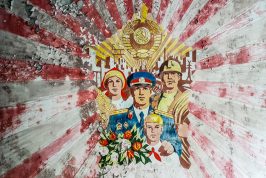 We'll travel early from Kyiv to the Chernobyl Exclusion Zone and the abandoned city of Pripyat. Needing little in the way of introduction, Pripyat was once a thriving city of workers and families until being rapidly evacuated in the wake of the 1986 nuclear accident. Accompanied by an experienced guide, our three-day-stay will ensure we can really immerse ourselves in these mind-bending surroundings. Perfect for photographers, we'll explore the 'Zone and its landmarks at a leisurely pace, visiting the secrets and remote corners of the 'Zone.
Evening: overnight accommodation in the Chernobyl Zone cabins.
Day 4: Chernobyl Day Two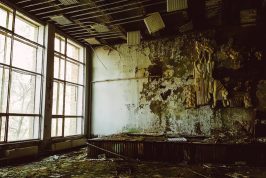 Waking up in Chernobyl, we'll head straight out to see some of the lesser-known sites of this area – including Reactors 5 and 6, some abandoned villages and the massive radar installation known as the Russian Woodpecker. Most of the day will be dedicated to Pripyat – we'll have time to walk the empty streets of the city, exploring apartments, schools, and leisure complexes, as well as stopping to check out some rooftop views along the way. Then, it's back to your cabin in the woods – to get warm, eat BBQ, and perhaps take in a Sauna.
Evening: overnight accommodation in the Chernobyl Zone cabins.
Day 5: Chernobyl Day Three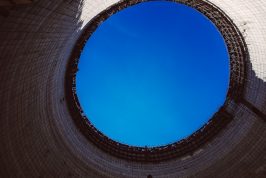 Our final day in Chernobyl. We're really at the point of cutting-edge-tourism now, and we'll visit some of the more remote secrets of the Chernobyl Exclusion Zone. Once the sun goes down, we'll head back to Kyiv, making the most of every last minute. On route, we'll stop at our favourite restaurant in the Ukrainian countryside, for a big hot meal and a cold beverage.
Evening: Kyiv, Hotel Salut.
Day 6: All About Kyiv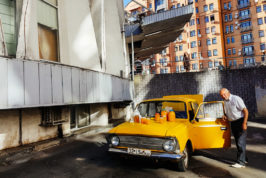 We finish with one final day in Kyiv – and we're planning to make good use of it. This city is a treasure trove of Modernist architecture, monuments, hidden bars and other delightful curiosities that tourists usually miss. Meanwhile, an optional trip to the Chernobyl Museum would make a perfect compliment to what we've just seen together.
At the end of the day we'll all be together for one last group dinner – this time it's a traditional Ukrainian banquet, served at a Cossack village tucked away in the middle of Kyiv.
Evening: final group dinner – the most amazing Cossack village meal you'll ever experience.

Day 7: Departure
Final Ukrainian breakfast. Tears. Laughter. If you're staying longer in Kyiv, we'll buy you a drink…
BONUS: there will be more than what is listed in this itinerary, we promise.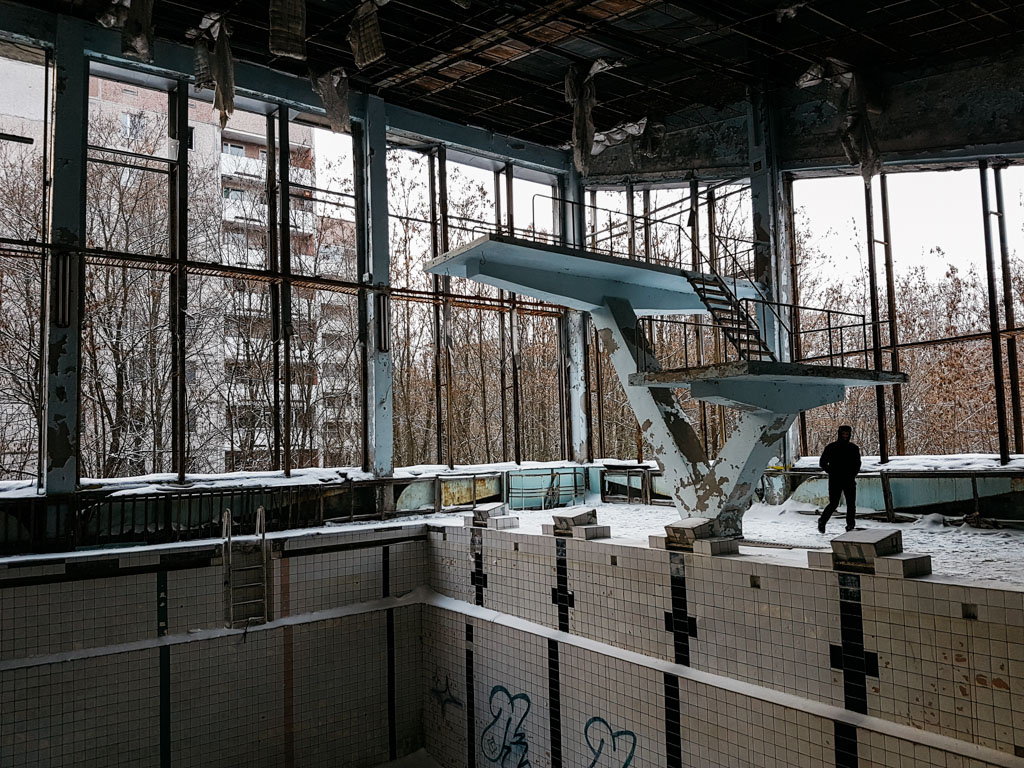 About the tour – our concept
Destinations in Europe often move rapidly from being relatively unknown to being firmly on the tourist radar. Much of Ukraine, right now, is pre-tourism boom. Visually alluring, emotionally fascinating, safe, warm, with friendly locals, thriving creative industries, and a genuinely extensive list of sights and attractions. However, there are relatively few tourists in this part of the world – for now.
Our Kyiv / Chernobyl Winter tour concept takes advantage of this perfect moment. A genuinely fresh and innovative approach, we've drawn upon our on-the-ground experience and network of contacts to create an adventure impossible to replicate – either by independent travellers or any other tour providers.
We're really not fans of "corporate" packaged group tours. However, we appreciate the benefits of local knowledge and planning – especially with limited time. Our curated tour is a contemporary approach to resolve an enormous problem with tourism. Modern travellers are seeking to maintain the spirit of independent travel, but prefer a like-minded "expert" to sift through and select only those sights and experiences worth seeing – and take care of all the logistics.
Surrounded by a small group of new friends, we'll forge our path, we'll be well paced, and never rushed. There is nothing quite like it, and many of our guests are repeat trippers.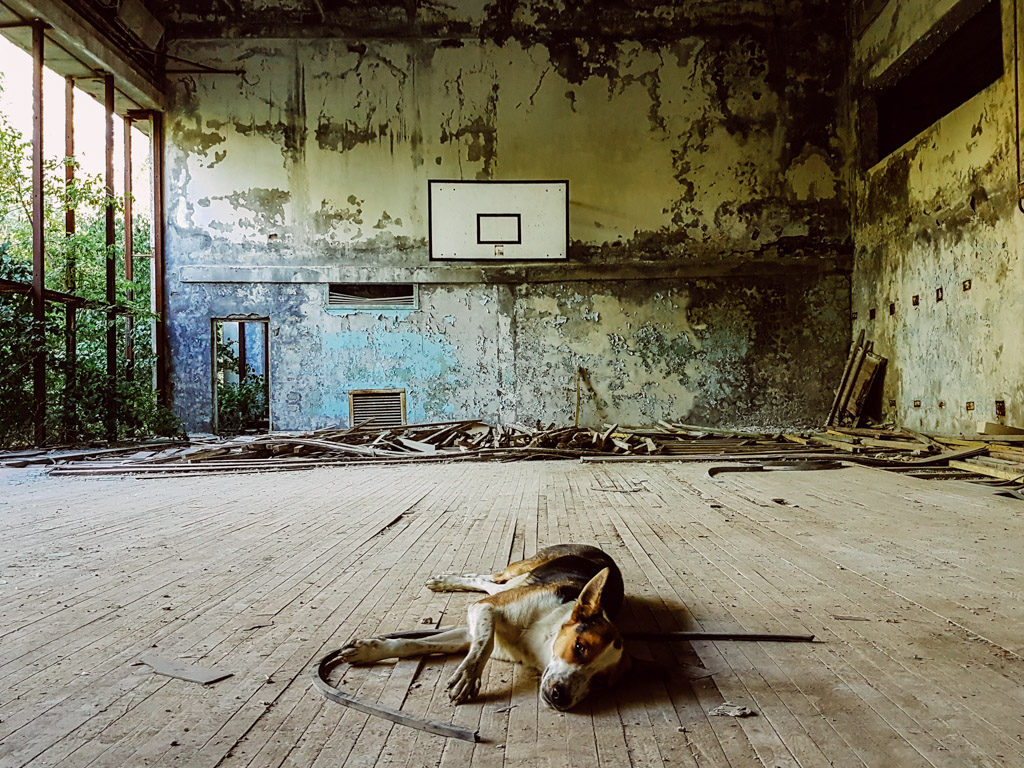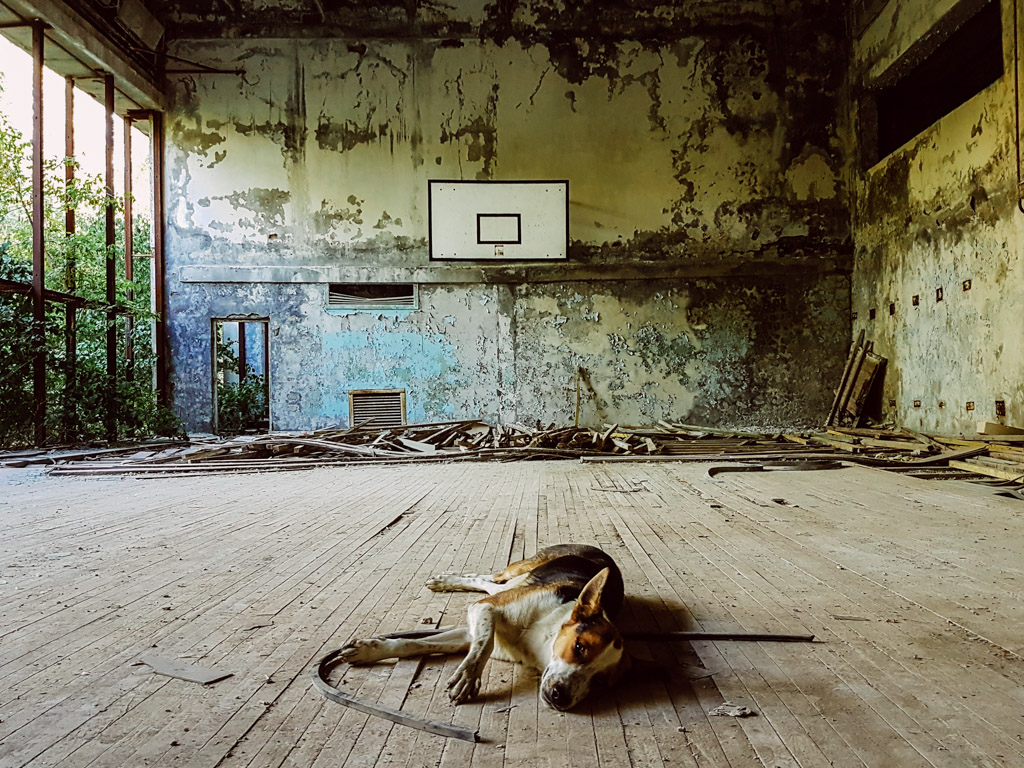 Yomadic x The Bohemian Blog
Once again, I'm working with Darmon from the Bohemian Blog – an experienced and professional tour-operator, and trusted friend. Our tastes are similar, we have a track record of exploring and writing about unknown and misunderstood – but spectacular – sights and destinations around the world (I won't mention the list of major publications that have featured the acclaimed Bohemian Blog, it would just make Darmon blush). We're both passionate about travel, and tourism done right.
We've previously travelled around Eastern Europe many times, and are both now based in this part of the world. This will be our sixth collaborative-tour to Kyiv and Chernobyl – and we've outsourced our Chernobyl experience to other tour companies, meaning that between us we've now taken small groups through the Exclusion Zone more times than we can count.
We are both professional tour providers, with a focus on offering a unique selection of exclusive and ground-breaking "Untours". We have a joint love of creating profound experiences and making the most of our short time on this planet.

Our long-term readers will not be surprised in the slightest to see us joining forces once again.
More questions/answers/information about the tour, below…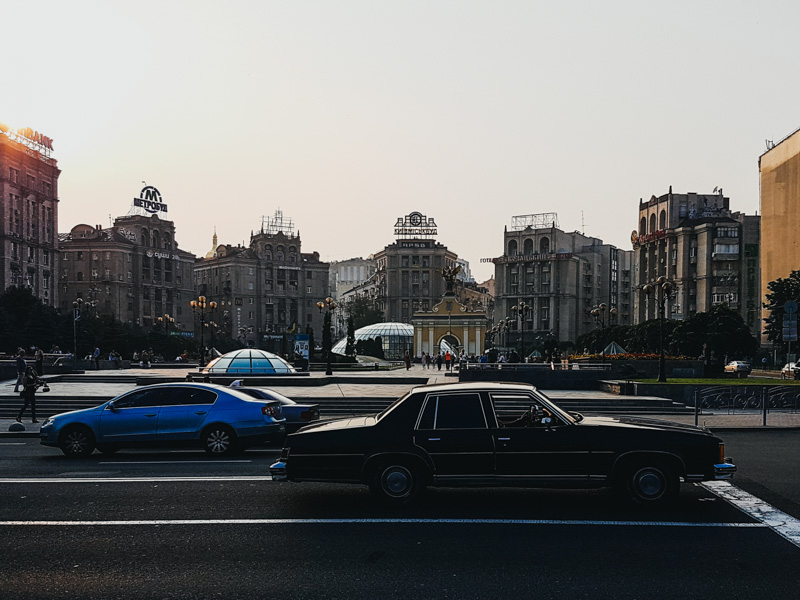 Why Put Your Trust In Us?
Since 2014, we have personally organised and run small groups through Ukraine, Iran, Bulgaria, Macedonia, Albania, Serbia, Bosnia & Herzegovina, and Montenegro. These are not "easy" destinations – however, our tour success is confirmed by the huge number of previous guests who have already booked in for another.
Although we're small and independent, we act with the utmost professionalism and only collaborate with organisations and individuals that have a verifiable history of travel professionalism. Our reputation is of critical importance – our track record stands as evidence of our commitment to unique, high value, quality, "Untour" experiences.
Plus – we've already completed many successful tours of Kyiv and Chernobyl, and several other tours of this region for other travel organisations. Our guests loved it, we loved it, and we can't wait to do it again. We're happy to put you in touch with those previous guests if you'd like to have an unsolicited opinion on our tours.
(BTW I'm currently spending around half of each year on-the-ground in Kyiv – even so – we rely upon a team of expert local Ukrainian professionals to assist our gang at all times)
More information on inclusions and tour policies, below...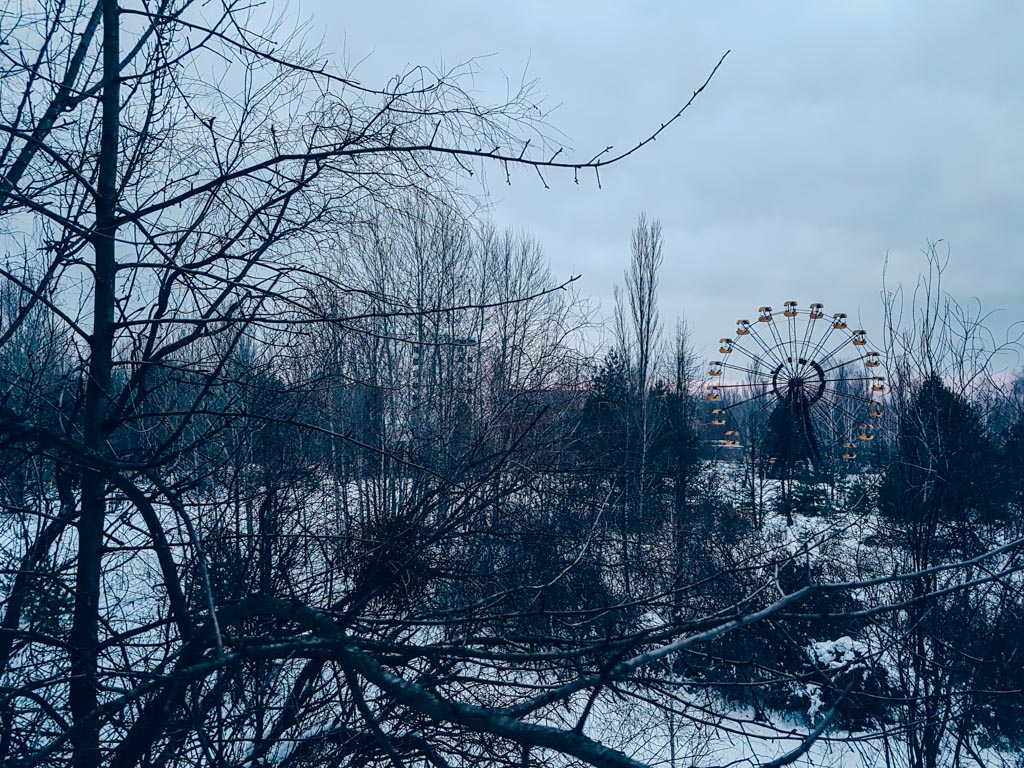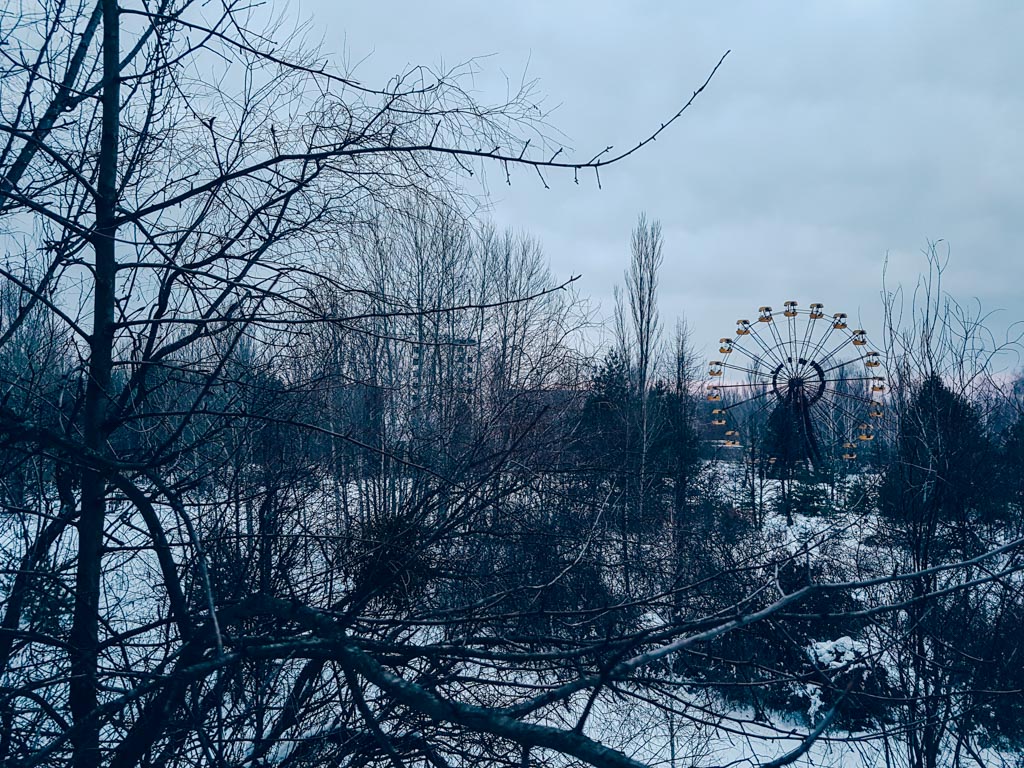 Why is there a closing date?
Our unique Chernobyl experience requires the early submission of paperwork to local authorities in advance, with your full name and passport details. Therefore, as much as we would like to accommodate last-minute bookings, this time around we simply can't.
Is Chernobyl Safe?
A wealth of information exists about the current safety of the Chernobyl area. You may easily search for information – and independently verify the safety of this region. When sticking with the instructions of our professional and experienced guide (we will have a full induction), the radiation levels are many times smaller than what you would receive on a trans-Atlantic flight (for example). However, there are other dangers – including collapsing urban infrastructure –  we will ensure your safety is our priority at all times. All official guidelines with regards to safety will be strictly adhered to.
Is Kyiv Safe?
Kyiv is a safe city by any global standard. It's a major European metropolis, and the people are some of the most welcoming you'll meet. Sure, the country still has some issues to work out – but the chance of any of it affecting our tour is extremely low.
Ukraine in January… Won't it be cold?
Yes, absolutely. It'll be freezing – likely down to -10°C (that's about 14°F). But seeing Kyiv's golden spires topped with snow, or walking the snow-crusted streets of the abandoned city of Pripyat… we believe that such a unique experience justifies packing a few extra layers. Don't worry, we'll be taking regular pit stops for food and hot drinks along the way, while you'll also find the local vodka works wonders against a chill. We've done this before, we know how to keep you warm and comfortable.
How do I pay, what is the refund policy?
Payment is via any major credit-card, giving you all the protections and benefits you would normally receive. Outside of an unexpected force-majeure event – this tour is 100% guaranteed to go ahead. We understand that your life can be unpredictable, and we don't like to be all "corporate", so our refund policy is this:  if you cancel and we find a replacement for you, we promise to refund a minimum 90% of your full ticket price. BTW – between us, we have completed over forty tours and never canceled a single tour.
If you would like to pay by any other method – PayPal, direct bank deposit (we have accounts in the USA, Australia, and throughout Europe), Bitcoin, Gold Bars, or bootleg Vodka, we can accommodate this – please ask for details.
When should I arrive in Kyiv?
Aim to arrive in Kyiv on the day of the tour-start, at any time. We can arrange a transfer from Kyiv airport directly to your hotel, or you can organise a taxi or public transportation – we'll provide you information on these options. If you wish to arrive early or depart late, we can easily organise additional accommodation for you. Hotel check-in time on day-one is any time after 1PM.
Is there a "single-supplement" option or charge?
Unless you prefer your own room, we won't charge you a "single supplement". Shared twin-rooms have a maximum of two guests in total. If you would like to ensure your own room, this option is available on the checkout page for an additional cost of 290 Euro. Please note, although we will try to offer your own cabin for the nights at Chernobyl, we cannot guarantee this – you would share with a MAXIMUM of one other guest.
What if I get bored of hanging out with you guys?
We are happy for you to join us at all times in Kyiv, we're equally happy to provide guidance and direction for you to do your own thing. Each night, dinner is completely optional. At Chernobyl, we'll stick together – but we do have more flexibility here than you would assume – with three guides and only a small group, we'll have options, and we'll get you to where you want to be.
Inclusions
all accommodation in Kyiv – iconic, well-reputed, architecturally significant, Soviet-era Hotel Salut
all accommodation at the Chernobyl Exclusion Zone
all transportation necessary for the duration of the trip, including throughout Kyiv, comfortable transportation to and from Pripyat/Chernobyl
all breakfasts are included, including the departure day
guides from Yomadic, the Bohemian Blog, and local guides from Ukraine
all meals at the Chernobyl Exclusion zone for the duration of three days will be included
our goal is to make this tour exceptional value, we will always put your enjoyment first
we promise to include more than on this list…
What's not included?
airfares or transportation costs to Kyiv
transportation costs from the airport to your hotel, on arrival and departure (however, we can arrange private airport-pickup, or provide you with inexpensive taxi/public transportation information)
alcohol, mostly, is not included, but we would feel awkward not buying you a drink
unless specified above, dinners and lunches are not included (but again, we'd feel awkward not buying you dinner at least one more time than above)
Ukraine Visa costs if applicable (although we will provide advice if required)
Further questions/other information…
many nationalities can easily obtain a visa-on-arrival at Kyiv airport – including most European nations, USA, Canada, UK, most South American nations, Australia, and New Zealand. If you have any questions, please ask, and we'll give you the latest information.
Internet speeds in this region are generally fast, WiFi is commonplace – except (understandably) in most of Chernobyl
travel insurance is a requirement of this tour (we don't recommend any specific provider)
all major credit cards are accepted at most ATM machines in Kyiv, currency exchange is commonplace
this region can be unpredictable, and we reserve the right to change the itinerary (unlikely, just being a bit "legal" here).. any changes will be always be made for the betterment of the tour
TO CONTACT US  –  please use this page to send us an email – also, we are happy to speak to you via telephone/Skype, or reply to your inquiries via email or social media
And now, it's over to you…
This is the travel invitation you could wait your whole life for. We promise, based upon our history of previous guests and several years of successful Kyiv / Chernobyl tours, that you will certainly experience one of the most memorable trips you could ever imagine, and we look forward to meeting you.
We really hope you can join us, please don't delay – group size is purposefully limited.
Nate Robert, YOMADIC