About
Hi, I'm Nate Robert, founder of YOMADIC.
On July 30th, 2012, I began permanently exploring the planet. I'm addicted to travel, adventure, and documenting the unknown. In 2014, my mission took a huge step forward – with the creation of Yomadic tours. Our journeys are designed for people who love the spirit of independent travel, and the camaraderie of a small group of travelling friends, but really wouldn't enjoy a typical "corporate" group tour.
Specialising in lesser-known places like Iran, Ukraine, and Tunisia, Yomadic "untours" have become known for our unique and progressive approach to travel. Guests experience these "once in a lifetime" destinations in a way that wasn't previously possible – and I hope you can join us.
In between overseeing the growing (but purposefully limited) Yomadic tour-roster, I continue to write about my ongoing journeys. Photos and stories from post-Soviet countries that don't exist, twenty-eight-nation road-trips in 350-Euro French hatch-backs, architecture, culture, and tales from around the unsung world.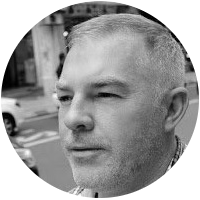 From a simple personal blog, Yomadic has evolved into a tight-knit gang of highly experienced tour organisers and frequent-travellers based on three different continents. Behind the scenes, Yomadic provides logistics and organises group tours for like-minded travel companies based in the USA and Australia. We've been mentioned in rag-tag publications like the Washington Post, USA Today, Lonely Planet, the BBC, the Sunday Times in two different countries, the largest news website in Australia, The Guardian, and The Huffington Post.
Yomadic will always be about travel.
From one traveller to another – thanks for stopping by.
Nate Robert
PS, if you enjoy tales of adventure, or photography from far-flung locations, join the thousands who receive the occasional Yomadic dispatch from somewhere random. Our email followers are my favourites, pop your address in and you'll find out why…