Tunisia Tours
tunis / djerba / tataouine / kairouan / carthage / sousse / chenini / tozeur / sahara desert over-nighter and more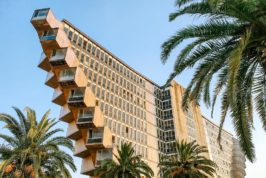 Yomadic Tunisia tours are for people who love the spirit of independent travel, and the camaraderie of a small group of travelling friends, but really wouldn't enjoy a typical "corporate" group tour. Since 2014, Yomadic "untours" have combined the best aspects of freestyle travel, wrapped inside a curated (but flexible) itinerary.
These are the best available small-gang Tunisia tours, and we personally invite you to join us.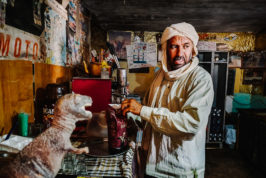 Starting in Tunis, the busy former heart of the Roman Empire in Africa, you'll take an immersive journey between endless Sahara sands and crisp Mediterranean waters. For Millenia, various civilizations have called Tunisia home – Berbers, Cathegenians, Romans, Phoenicians – creating Tunisia, a truly unique blend of Europe and Africa.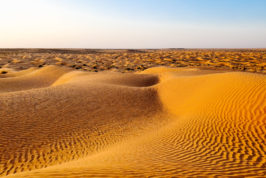 Winding medinas, life-sustaining Oases, great food, friendly laid back people, and world-class reminders from the clash of empires – there is so much to discover. Our local experience will lead you from iconic UNESCO sites to those special, locals-only, off-the-beaten-path places that don't appear on any other itinerary.
Most importantly, you'll have time to wander, relax, and let Tunisia come to you.
Our Reviews
"BEST TRAVEL EXPERIENCE OF MY LIFE." – Hanif C., Canada

"There are many unbelievable moments in that trip that never would have happened had we gone by ourselves… one of the best things I've ever done." – Kate M., Australia

"Trip of a lifetime… I'd do it again." – Melissa B., USA

"…would do it all over again right now." – John G., USA

"…single best travel experience of my life!" – Rachel W., Australia

"…one of the best, if not the best trip I've ever made" – Serge B, Luxembourg

"I was so glad that I came along as I was never really into guided tours. This was definitely the most interesting and fun vacation I've ever had." – Bryan G, Australia

"Yeah, it really was that amazing." – Lara K., USA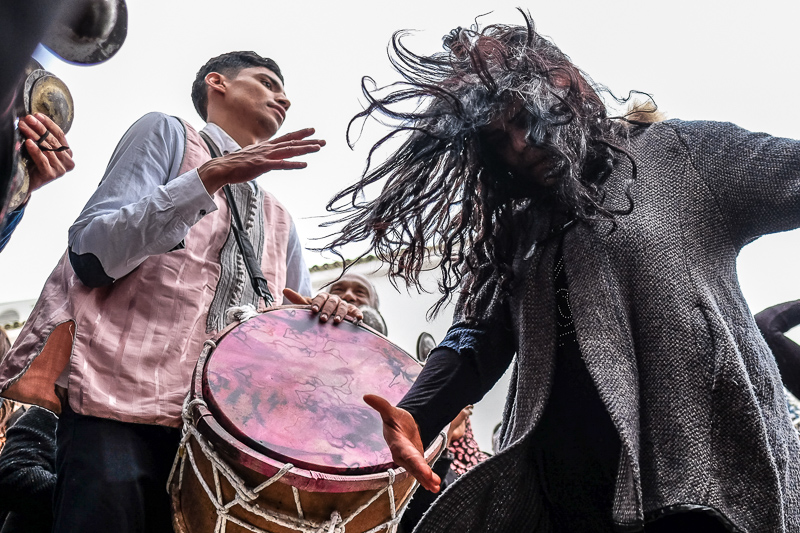 Yomadic Tunisia Tour Itinerary – Highlights
Clash of civilizations: explore the ruins of Carthage, Roman amphitheaters, Berber villages, holy Islamic sites, and taste the unique influences that have created the cuisine of modern Tunis.
From blue seas to sandy deserts: seaside cities and fishing villages, jagged hilltops and canyons, salt lakes, lush oases, and the worlds greatest desert.
A galaxy not that far away: you will feel like you're on another planet, surrounded by the natural grandeur used as spectacular backdrops and set locations for many movies.
Sahara: your life under the stars, in the place that simply means "desert" – the Sahara.
2023 Tunisia Tours – Dates/Booking
* departure dates coming soon
TOUR DATE
DAYS
INCLUSIONS
PRICE
BOOK
2023 dates soon
12
EVERYTHING*
€ soon
small gang ▹ private transport ▹ great accommodation ▹ delicious meals ▹ we'll take advantage of special events and hot local tips ▹ friendly and knowledgeable Western and Tunisian guides ▹ no-tourist-traps ▹ classic UNESCO plus unique lesser-known destinations ▹ BONUS: we minimise driving time and stay in centrally located accommodation. Each Yomadic Tunisia tour is unique – we'll take advantage of any special events that may be happening when you visit.
Yomadic Tunisia Tour – Daily Itinerary
DAY 1 – WELCOME TO TUNISIA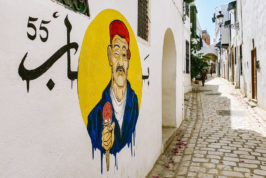 Welcome to Tunis! After checking into your historical (it's just a little bit fancy) hotel in the very heart of Tunis, you'll soon realise all major points of interest are nearby. You maybe tired from the flight, so a guided walking tour through a living labyrinth of history will be a relaxing way to discover this alluring city. Nearby Tunis Medina, a UNESCO World Heritage site, is a city-within-a-city and home to thousands of residents, market stalls, restaurants, and some of the most important Mosques in Tunisia. We'll wander through, get an expert overview of what makes this city tick, and taste some local flavours along the way. Tonight, our get-to-know-you dinner will be at the best restaurant in Tunis (in our humble opinion).
Whilst in Tunis, we'll spend two nights at a downtown historical hotel. Perfect location, comfortable rooms, inside an extensively restored classical building (with a great breakfast).
---
DAY 2 – LAYERS UPON LAYERS UPON LAYERS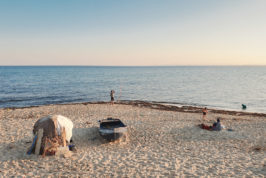 Travelling to the nearby Mediterranean coastline we'll explore the oldest part of Tunis (another UNESCO World Heritage site) – the famed city of Carthage. Arch-nemesis of the Romans and the birthplace of Hannibal, who famously journeyed his army of elephants into Europe, Carthage highlights include the enormous (and unvisited) Roman-era Cisterns of La Malga to mysterious sites of infant sacrifice. After exploring Carthage we'll head to the beach-side town "La Goulette".  It's time for fresh fish, grilled seafood, and specialty sides at a popular lunchtime hang for the locals – and you'll really start to get under the skin of Tunisia (but you won't see any other tourists). Back to Tunis, you may want to explore the enormous Tunis medina a little more, and take in some of the secrets  – we'd love to show you some quirky city highlights (brutalist architecture anyone?). Dinner will be nearby to the hotel, options abound, and we'll choose what's best on the day.
Tonight is your second night in the little-bit-fancy downtown historical hotel, get tucked in early for the journey tomorrow (or, we can point you towards some favourite local restaurants and watering holes).
---
DAY 3 – TUNIS TO KAIROUAN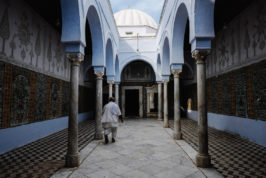 Leaving Tunis, we'll hit the road early and stop at Sousse – a busy port city in the Gulf of Hammamet. At its core, the millennia-old narrow streets of Sousse are a great demonstration of Tunisian architectural diversity, so we'll take in some fortified history (with rooftop views), and check out the most incredible Roman-era mosaics. Wandering around is the perfect way to see Sousse, and build up an appetite – our lunchtime reward will be some more of that great Tunisian cuisine. By late the afternoon, we'll arrive in the small city of Kairouan. Another change of era's – Kairouan is one of the most important Islamic places on Earth. Local highlights include the UNESCO listed Grand Mosque, offbeat must-sees include the place where Muhammad's barber is laid to rest (yes, that Muhammad). Relax, explore, or even (lowers glasses) just rock the local Kasbah.
Tonight, we'll spend a night inside the "Kasbah", your five-star hotel that fuses ancient traditions with contemporary standards (in Tunisia even the accommodations are highlights).
---
DAY 4 – EL DJEM TO DJERBA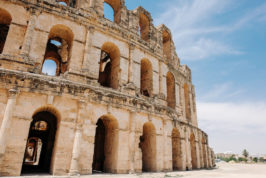 As we head deeper into the South of Tunisia (queue Banjo music), but first, we'll check out yet another UNESCO World Cultural Heritage site. OK, by this point it may seem that UNESCO hands out these designations like candy – with little ol' Tunisia containing eight. However, the Amphitheatre of El Jem is ridiculously worthy – unique in Africa, and one of the largest, best-preserved, Roman amphitheatres in the world. En-route destinations today include the Aghlabid Basins – a grand hydraulic structure built by the Arab dynasty in the 9th century, providing water to the people of Kairouan for over a millennium. Plus, we have another surprise (or two). After exploring El Jem, we'll continue to Djerba – often referred to as "the Island of Dreams". Catching a leisurely ferry is the perfect way to enter the laid-back Tunisian Mediterranean island. Rich with both history and contemporary arts – known for the ancient Jewish community near "Djerbahood", where 250 artists from all around the world have left their works on the city streets. Ending the day we'll relax, eat, and spend the night on Djerba island.
Our accommodation in Djerba will be in a traditional boutique guest house.
---
DAY 5 – LEAVING DJERBAHOOD, ENTERING TATAOUINE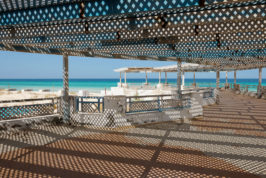 Djerbahood is best explored on foot, with contemporary artworks everywhere – we won't run out of photo opportunities. Local historical highlights include the historic Jewish Synagogue – architecturally stunning, with deep religious importance.  Being brutally honest-here – cheesy package tourists love the seaside resorts on Djerba. However, we prefer be a little different, so we have a very special resort just for you:  Tanit Hotel resort is completely abandoned, beautifully decaying, and located on the sands of Tunisia's nicest beach. We know a guy who knows a guy, so we'll check it out whilst hearing about Tunisia's "Jasmine Revolution" – the 2011 civil protest that ended decades of corruption, sparked the Arab Spring, and produced untold economic turmoil. Take a few photos of the abandoned resort, or take a dip in some truly stunning warm waters – we'll wait. For lunch, Djerba has a lively Medina with a special twist – fisherman string up their catch, and display it to curious buyers. We'll select what we need, and ask a local restaurant to grill up our "catch", served with fresh salads and Tunisian sides. In the afternoon, we'll cross the first of our Sahara-salt-lakes, head into the beginnings of the real desert, and arrive in Tataouine. After a long day of adventure, we think a BBQ by the pool would be perfect, before nodding off and sleeping in another galaxy far, far, away.
In Tataouine, for two nights everyone has a comfortable stone-house in the shadow of the rocky mountains.
---
DAY 6 – HILLTOP HOODS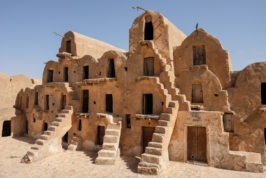 Today is all about Tataouine. You'll see the variety of dwellings and lifestyles of the locals – from hilltop caves to below-ground dugouts. It's a full day of exploring, so we'll ask our friends to prepare a traditional Berber breakfast. Luke Skywalkers house is around here – Star Wars fan or not, this area is among the most visually stunning areas you will ever see (Tataouine was good enough for one of the most famous Hollywood Directors of all time, so our photos should look great). High in the mountains is Chenini – an ancient Berber village tucked into the cliffs, former Ksar (fortified storage facility), and yes Star Wars nerds we know Chenini is also the name of one of the moons on Luke Skywalker's home planet. We'll need to stop for a cup of tea and a snack inside the quaint cave of some local friends, and after a full day of exploring, we'll return to our hotel, have a BBQ, and rest up for tomorrow's journey into the greatest desert on Earth.
Your second night in Tataouine, inside your comfortable stone-house (the pool is a short walk away).
---
DAY 7 – SAHARA MEANS DESERT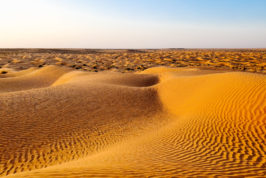 Over the mountains (stopping for coffee with an amazing view), we'll spend the day travelling into the Sahara, and we'll need to swap our comfortable bus for a set of off-road fully equipped vehicles. Along the way, we have a few surprises – some above ground, some below (we know a hot-water desert-spring where the wild camels will usually be hanging out drinking. For lunch, we're planning on eating inside a traditional troglodytes home (the temperature is always perfect, and the interior decorating could be described as "Grandma-ish"). Heading off-road and into the desert, we'll arrive in the middle of nowhere – sixty miles from the nearest human settlement and thirty miles from the closest source of water (don't worry, we'll bring more than enough). Our campsite in the Sahara (with enough all-terrain-vehicles to share and explore some of the more remote desert sites), is where we'll spend the night, enjoy a traditional Berber dinner (and of course a desert camp-fire). Stargazing after a good meal will take your breath away – with zero light pollution you'll witness the galaxy with a clarity you may not have believed is possible.
Our accommodations for tonight are comfortable desert camp tents, but feel free to sleep out under the stars.
---
DAY 8 – TOZEUR TREEHOUSE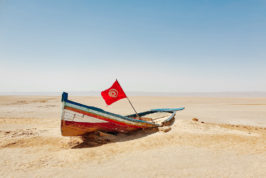 Leaving the Sahara, we'll cross the vast salt lake of Chott el Djerid. Shimmering with hues of green, red and white, we'll take the one narrow road that allows us to cross safely (stopping in the middle to check out the pink salt lake), before continuing on to the small town of Douz – just a stone's throw from the Algerian border – it's small and lively and makes for a perfect lunch stop. There's a seriously unknown stop en-route today, the Les Refroidisseurs d'Eau – a huge concrete facility built to process, cool, and store, the hot water that flows up from underground the desert sands. Only the locals know about this location (the perfect place to enjoy a free, hot, mineral-water shower). Continuing on to Tozeur – a town known for it's exceptional and unique methods of cooking lamb (these next two dinners will be memorable, believe it) – we'll arrive at our tree-house apartments, with no neighbours, built on stilts, sitting in the middle of a tropical Orchard-Oasis.
OK, you can stay for two nights in your own tree house, but you may want to never leave.
---
DAY 9 – JUST A BIT SALTY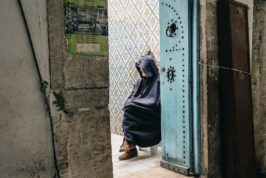 Today we will again head off-road, this time really off-road, as 4WD vehicles take us across the vast salt lake and desert sands. There's a special visit to the famous Mos Espa townsite, decaying in the middle of the desert. You'll also see a surprising amount of lush scenery in the area – including Oases and bountiful date-farm plantations. Back in Tozeur, we'll have lunch. check out the local Souk, and examine the backstreets filled with Tozeur's unique architecture. You may like to rest this afternoon, after all, you have a tree-house to get back to – however – we have an optional excursion – we would love to show you the actual Lars Homestead (those who know, know, and those who don't know, you should think about joining in for the journey, we'll have a few laughs). Dinner tonight, nearby to your tree-house, will be a highlight for sure  – but we don't want to spoil the surprise.
Night two in your tree-house apartment, in the middle of a tropical Orchard-Oasis. The fridge is fully stocked, and you have a private deck.
---
DAY 10 – CONQUERING SBEITLA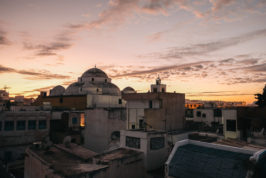 There's a journey going on today, as we head north along the Algerian border, from Tozeur to the ancient city of Sbeitla. Historically significant, also known as "Sufetula", Sbeitla is where the Muslim conquest of Africa first began – changing the culture of the continent until this day. BTW, did we mention that "Africa" was originally the name of the area now named Tunisia? In Sbeitla, we'll explore some local Roman ruins, and have wild-boar for lunch, as was the style of the time back in Ancient Africa. By night, after a full day of walking, exploring, and driving, we'll relax before waking up for our one final full day in Tunisia.
Accommodation tonight is at a four-star hotel, with the best beds for hours in any direction.
---
DAY 11 – WHEN IN ROME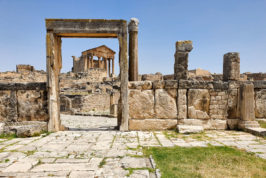 Dougga is the best-preserved Roman town in Africa, and perhaps anywhere on the planet. An archaeologists paradise, and recognised by UNESCO as such, we'll explore the ancient temples, bath-houses, incredibly preserved Roman mosaics, and the original Roman streets. It's a huge city, exceptional, and perhaps an unparalleled slice of history. Streets, buildings, tunnels, temples, forums, Dougga covers 160 acres and includes the remains of countless structures (with ever more being uncovered). You'll be a Tunisia-expert by this point, and will realise there simply isn't enough time to see everything. However, we have a few "stand-bys" if we have extra time on our drive back to Tunis city – completing our loop of this country. Back in Tunis, we'll enjoy a great dinner,  and celebrate the journey.
Accommodation tonight is your familiar historical downtown hotel in Tunis, for one final night.
---
DAY 12 – DEPARTURE FROM TUNIS, FAREWELL,

AU REVOIR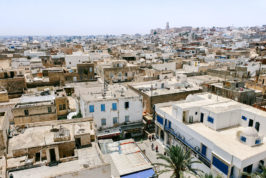 Now comes the hardest part – after a final group breakfast, we'll head to the airport for our flights home, and bid farewell to Tunis, Tunisia, and all the new friends you have made along the way (if you choose to extend your trip, or just can't bring yourself to leave, our guides will gladly assist you with advice and tips). Tears, optional. Until the next adventure, au revoir!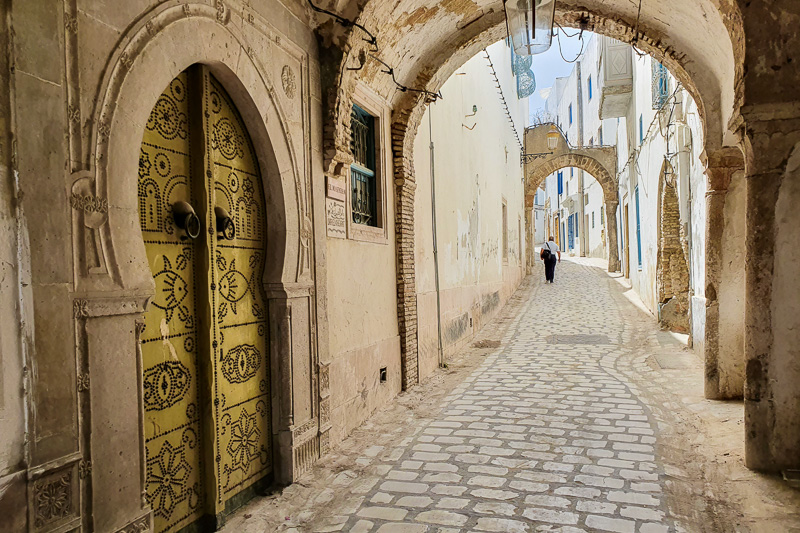 Inclusions – Yomadic Tunisia Tours
We include more – we've researched our "competition", and we'll gladly help you compare. The choices below are made with one goal: Tunisia is a once-in-lifetime destination, and we want you to have the best, most authentic, Tunisia experience.
---
TRANSPORTATION
Reliable private transportation is the key to seeing Tunisia – it's a must – along with a calm and professional driver. We include private transport, with the same driver, and the same bus, available 100% of the time. Modern, spacious, comfortable, air-conditioned. Our drivers put safety first, and are experienced, helpful and friendly.
---
ACCOMMODATION
Stunning traditional hotels, your own tree-house apartment, and Sahara desert glamping in tents under the stars – you'll enjoy the variety. We personally hand-select every hotel, and we've played an advisory role in improving the standards at many Tunisian hotels. Shared rooms have a maximum of two guests in total. All accommodation is perfectly located, comfortable, quiet, with helpful staff, good breakfast, and the fastest WiFi possible. We're looking for a "five-star" experience, every night.
---
MEALS – EVERY BREAKFAST, EVERY LUNCH, MANY DINNERS
We absolutely love Tunisian food and great restaurants. All Yomadic tours include breakfast and lunch every single day. Order whatever you like, it's all included. Usually, we'll be sitting down at a restaurant (we know the best local joints in each city), but we don't mind the occasional picnic or tasty street-food snacks. Hearty, local, fresh, plenty of variety, and we'll take care of your dietary requirements.
By nights you'll have decisions to make – you're always welcome to join us, or go it alone. We could be dining at the finest in the city, the local hole-in-the-wall, or hitting the streets for some Tunisian fast-food. If you need advice and want a recommendation, we'll point you in the direction of a great meal.
Also, we'd feel awkward if we didn't pay for dinner at least a few times.
---
AND MORE INCLUSIONS…
Entrance fees to all attractions we visit. Our bus is connected to the Internet whenever you need it (where available). Coffee and cake. Snacks and drinks. We'll help you out with customs, cultures, and currency exchange. Whatever we can think of to provide the best possible experience – introductions to our local friends, photography tips, anything –  we won't skimp on inclusions. There are no "added extras" or "optional activities" on our Tunisia tours.
---
Seriously, what's really included?
All accommodation – quality, centrally located, hand-picked – classical and modern.
Every breakfast, every lunch (we'll take you to the best local restaurants), and several dinners (we insist).
All entrance fees to historical sites, museums, parks, and more.
Private, comfortable, air-conditioned transport throughout Tunisia, with the same dedicated driver.
Any other forms of transport that may be necessary to complete our itinerary.
Personal assistance and guidance – whether you're with the gang, or doin' your own thang.
Water, juice, tea, coffee, etc.
The same, experienced, professional, friendly guides will be with you for the entire journey.
We never do large groups – an average size of just eight guests (maximum twelve).
And much more – we pride ourselves on being the best value and most authentic trip through Tunisia, and will gladly assist you in comparing Yomadic with any other Tunisia "tour".

Finally, it wouldn't be a Yomadic journey without including a few extra secrets…

---
OK, but what isn't included?
Airfares to and from Tunisia are not included – but we can assist you with booking your flight.
Travel insurance is not included.
When you're out choosing to do your own thang, you pay for it.
Any fees or charges that you incur as a result of you cancelling this trip once you have made a booking, we are not responsible for – including for example airline or transport provider charges.
If you arrive early or depart late, you will be liable for all expenses, such as additional hotel nights (we can assist with this).
Your airport taxi is not included – but we'll help organise a low-cost option for you.
---
SOLO TRAVELLER? GREAT!
Unless you want to guarantee your own room each night, you won't need to pay a "single supplement". BTW, we always have a great mix of male, female, singles, couples, friends – you'll be surrounded by a gang of like-minded souls, and have time to yourself when you need it. It takes a certain type of person to travel to Tunisia and we'll take care of you like family.

FAQ's – What People Ask Us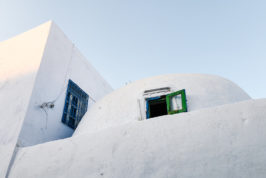 First, all about our concept. Travelling independently to Tunisa can be great – if you have, time, patience, and a big helping of local knowledge. If not, you'll miss some of the best secrets. How do you find great authentic restaurants, and see those places that don't appear on the regular tourist trail? How do you get around? Wouldn't you like your driver to stop just to take a photo, check out a market, or take in the scenery?
Our Untour concept is simple – a small gang of like-minded travelers seeing the sights, cities, villages, deserts, and mountains worth seeing –  avoiding the tourist traps. We make time to stop and just take it all in, and you'll enjoy the freedom to enjoy things your way.
There are many "unmissable" sites in Tunisia – we'll visit them – but we'll also check out the lesser-known but totally memorable places that you simply won't find without local knowledge. Tunisia is incredibly alluring – we'll help you discover this place in the same way you would show someone your own city or country – not by checkboxes or guidebooks.
We take the best aspects of independent travel, and subtly wrap it inside a curated, but flexible, Tunisian itinerary. This is the Yomadic "Untour", it's truly unique, and the best possible way to get to know Tunisia.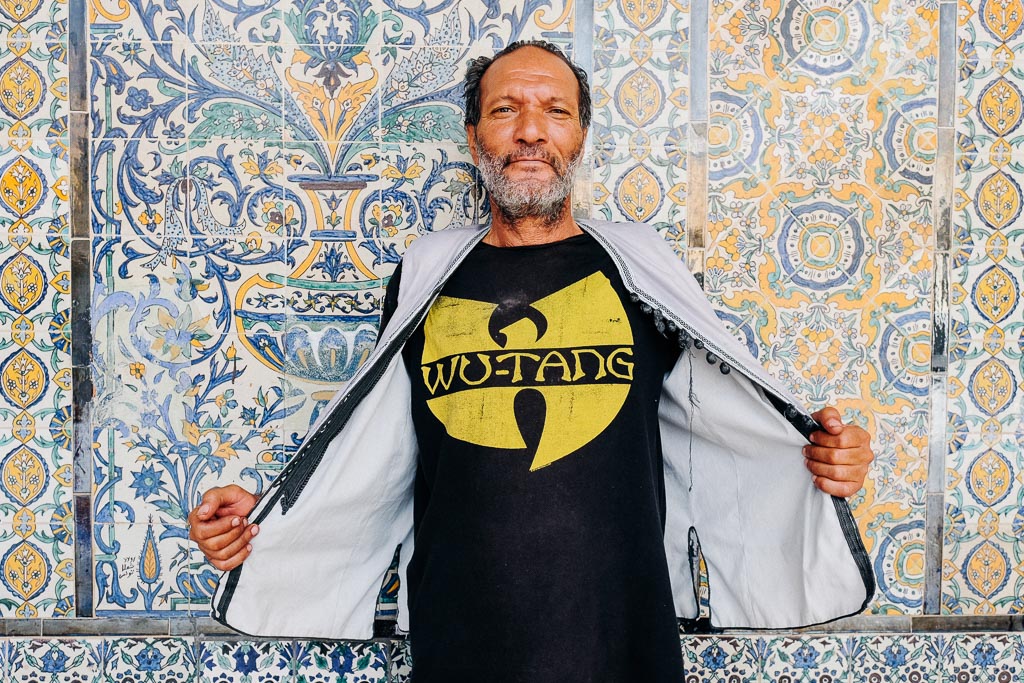 Sounds amazing, but why trust Yomadic?
We can provide you with contact details of a whole bunch of extremely happy people who experienced previous Yomadic tours (and went on to book other Yomadic trips). Real People from Canada, the USA, Australia, Hong Kong, Sweden, Malaysia, the UK, Luxembourg, Germany, and more, who would love to personally tell you all about their Yomadic tour experience. Just ask us and we'll put you in touch.
We're proven, competent, tour operators. We've been running tours since 2014, and we spend more time on-the-ground in our locations than any other tour organisation. We only employ qualified, professional, friendly, local guides, drivers, and assistants with a verifiable history of providing the best service available – we don't accept second best, and we don't take shortcuts.
You can talk to us – send an email contact and ask for the number (or if you prefer, we'll call you).
Yomadic trip payments are possible via all major credit cards – so all the usual protections from your bank or credit card provider apply (the Yomadic website is 100% secure).
yomadic.com has been live since January 2012. During that time, the Washington Post, USA Today, the Sunday Times (in Australia and England), the Huffington Post, Atlas Obscura, and Lonely Planet have featured the long history of travel knowledge found right here. on these pages. These are some of the world's most well-regarded publishers and travel companies, and we're happy to have worked with them.
We have genuine on-the-ground knowledge, experience, and local contacts, throughout Tunisia. Every year, we personally spend months in Tunisia – running tours and furthering our relationships with our guides, contacts, and partners. Our Tunisia expertise has been utilised by many other tour companies, and we've advised Tunisian hotels and local government on how to improve the tourist experience and infrastructure.
Yomadic Tunisia tours only utilise the services of well-established and reliable local partners. We have solid backup plans – spare transportation, a team of drivers and guides, a network of colleagues who will do anything necessary to assist.
Sure, we have a lot of fun, and Yomadic is small and independent – but we act with professionalism at all times. We remain safety and security conscious, and reliable, 24 hours a day.
In travel, you never know what's going to unexpectedly happen – we have the local knowledge to figure our way through the stickiest of situations.We promise to look after you – always.
Is Tunisia Safe?
Forget the media, forget what you've heard from people who have never visited, Tunisia is probably safer than the country you live in. Tunisians are friendly, hospitable, and welcoming, they'll chat with you on the streets, and tourists are treated with respect – by the locals and the authorities. As with many countries around the world, Tunisia has in the past sadly experienced acts of terrorism. However, these were limited in scope, or solo isolated incidents. Tunisia is a stable democratic nation, a beacon of Africa, with no ongoing conflicts.
Will I get a Visa?
Most nationalities do not require a visa. For citizens of the EU, USA, Canada, Australia, and much of the world, nothing needs to be done, you may freely land and enter Tunisia the same as entering any other country. If you do require a visa, we have partnered with a local agency and as an officially registered tour, we can assist you with obtaining your visa easily.
Where will we sleep?
From hand-picked traditional guest-houses to memorable hotels, all centrally located and within walking distance of the heart of each city we visit. We have inspected (and stayed) in each and every property. Accommodation will include Wi-Fi, air-conditioning, great food, and you will always be served breakfast. You will enjoy the variety – and always get a great nights rest. You'll have a private bathroom with a western-style toilet. If you're sharing, it will be a maximum of two people in each room.
Who are our guides?
Our local guides are genuine experts. We only use guides who are independent, freelance, and love their job. They're fluent in English (and other languages), and always have a friendly and relaxed disposition. Qualified in areas such as architecture and history, they're highly experienced and happy to meet tourists of all nationalities.
Most importantly, our guides understand the atmosphere and experience of a Yomadic "untour" – when you want to relax and take in Tunisia in your own way, they'll give you plenty of time and space. When you need info or advice, they'll be magically nearby. Prediction: you'll want to spend as much time as possible with your guide.
About your guide(s) for this tour
On this tour, you will exclusively have the dream-team. Nate and Phillipa (founders of Yomadic), will be joining in with Ghazi (our number one Tunisian guide). For sure you'll have the Tunisia experience of a life-time. We'll be on board to make sure the YOMADIC "untours" remain the best available, and to have as much fun exploring Tunisia as you will.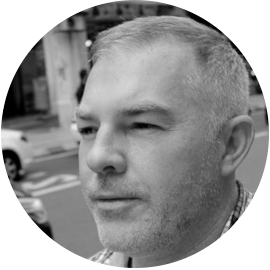 Nate Robert, founder of YOMADIC, is an Australian travel writer and photographer. Since 2014, he has been leading tours through Iran, Tunisia, and various European countries, specialising in both classical and lesser-known sites. Locals and foreigners alike have recognised the creativity of his explorations, carving out new routes, and introducing travellers to destinations in a way that wasn't previously possible. A valued consultant to local tourism organisations, when not in Iran or Tunisia, Nate can usually be found in Eastern Europe, guiding tours through Chernobyl, Ukraine, and Bessararabia.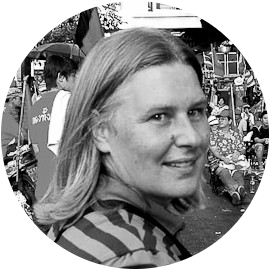 Phillipa Jane is a New Zealand photographer and extensive full-time traveller, visiting over seventy countries so far. Key to the Yomadic logistics, she has personally guided more than thirty Yomadic tours. She has extensive experience in tours through Serbia, Macedonia, Bulgaria, Tunisia, Ukraine, and Iran. A true travel specialist, each year Phillipa spends months on the ground in our "untour" locations, exploring remote areas, developing cultural knowledge, and creating unique journeys for travellers from around the world.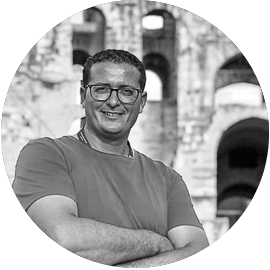 Ghazi Limem was born and lives near Hammamet, Tunisia, and has led countless visitors throughout the most famous, and infamous, sites all over his country. An avid researcher with unique insight into the history and archaeology of Tunisia, Ghazi will happily answer the many questions you are sure to have whilst exploring Tunisia. With seventeen years of experience, Ghazi is recognized as one of the leading guides and mentors in Tunisia. He's a lot of fun to be around – and always knows where the closest local cafe or restaurant is.
What if I'm travelling solo, will I need to pay extra?
You pay the same price whether you're solo or not. There is no single supplement fee or charge – if you're happy to twin-share with a maximum of one other person. If you do want your own room…
What if I would prefer my own room, guaranteed?
Don't want to play bunk buddy? Prefer your privacy? No problems, for a single supplement of €650, you will have your own room every night. Just let us know, we'll arrange it. If not, you will share with a maximum of one other person.
What if I get sick of hanging out with you guys?
We've designed the trip so you have time to explore and wander – day and night. Make sure you're back by the time we drive to the next city, or else we will kill you.
Arriving and departing, early or late?
If you would like to arrive early or depart late, we will pre-book accommodation for you, and provide easy instructions on how to get to your hotel (you'll need to spring for the cost of the extra hotel nights). We will do our best to accommodate late arrivals, please contact us to explain your situation. As for leaving early – you would make us sad, but we'll make sure you're safely on your way.
Anything else you should know?
You are responsible for obtaining any Tunisia travel visas you may need – of course, we'll assist.
You should have travel insurance, you are responsible for organising this.
Travel can be unpredictable. Things may change. So, in the unlikely event that any major changes to the itinerary are required, we will discuss and keep you in the loop at all times. Our goal is to make all changes for the best, putting you first.
In the extremely unlikely event that the tour is cancelled by us (we've never cancelled a tour), you will receive a full 100% refund (unless the trip cancellation is due to a "force majeure" event – something beyond our control such as a natural disaster). However – even in that situation – we will always strive to provide you a full refund and go to all lengths to protect our reputation – and your satisfaction.
We have been running tours since 2014, and are genuine experts.
What if I have paid, and then I change my mind?
We understand – sometimes the best-made travel plans need to be put on hold, or cancelled. Unfortunately, we incur very real and substantial costs from the moment you book. However, we don't want to act all big and corporate, so we promise:
if you cancel before 100 days of the tour start date, 500 Euro of each ticket may be non-refundable (read on). Due to the increasing popularity of visiting, and the small number of suitable accommodations, we are booking your room well in advance and have genuine non-refundable costs.
if you cancel between 75 and 100 days before the tour start date you may lose up to 50% of your ticket price.
if you cancel within 75 days of the tour start date, you may lose up to 100% of your ticket price (this is due to the difficulties in finding a replacement for you at such short notice).
HOWEVER – WE WILL ALWAYS DO THE RIGHT THING – so, if we fill your seat after you cancel, we will refund a MINIMUM of 90% of your full ticket price.
What if I still have some unanswered questions?
Get in touch! Contact via email by clicking here. Alternatively, we love to talk on the phone – let us know if  you would like us to call you.
OK. I'm convinced and can't wait to come along…. how do I pay?
Our Tunisia tours sell-out fast – a big reason for that is a high number of repeat-trippers and personal recommendations. In 2020, we hope you can join us – we would love to show you Tunisia. For most people, Tunisia is a once-in-a-lifetime travel opportunity, and we'll make sure you are doing Tunisia "right". We wish the tour list below could be longer – but then it wouldn't be quite so special.
See you soon!
TUNISIA TOUR – FEB 9th 2020 SOLD OUT
]TUNISIA TOUR – FEB 23rd 2020 SOLD OUT
Nate Robert, YOMADIC