7 Super Photo Shots – Travel Photography Challenge
First, I need to get this off my chest. I may have a slight mancrush on Mark Weins.  I have one on Anthony Bourdain as well. A bro-mance, if you will. I should probably stop there, before I say something I'll almost certainly regret. In any case, Mark Weins from Migrationology has asked me to take part in the 7 Super Shots photo challenge.
Mark is the go-to foodie for any information about Thai street food. More than once, I have bothered Mark with such gripping topics as the nuances between Durians, Jackfruit, and Jambada's. Including detailed analysis of the outer-skin properties. Some may say, I need a new hobby. In any case, I have to do what he says, so here goes:
A PHOTO THAT TAKES MY BREATH AWAY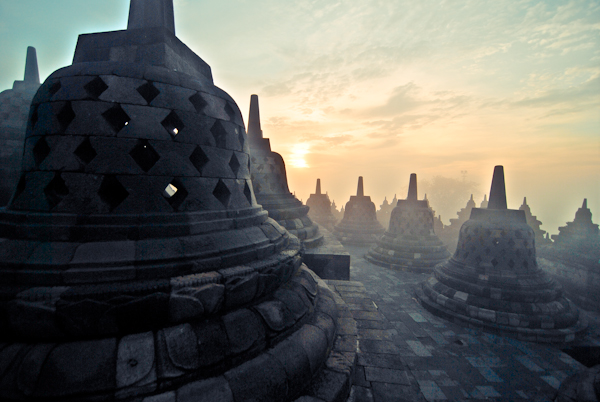 Borobudur, Indonesia. I'm not a morning person. If I'm getting up for sunrise, it's to capture views like this. Borobudur, a 9th century Buddhist monument on the Indonesian island of Java,  is a truly magical place at sunrise. Not long after this photo was taken,  tropical rain fell heavily, giving a whole new look to the temple. For this, it was worth setting the alarm clock.
A PHOTO THAT MAKES ME LAUGH OR SMILE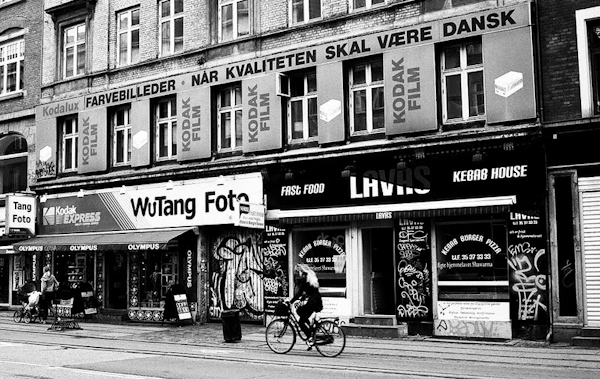 Wu Tang Foto, Copenhagen, Denmark. This photo may go over some people's heads, dependent upon your knowledge of classic Hip Hop music. Oh, believe me, I have a whole bunch of photos of impossibly cute little girls in poor countries. Grubby-faced, wide-eyed, button-nosed, with the cutest, most joyous smiles you could imagine.
But, you got da Wu Tang Foto instead.

A PHOTO THAT MAKES ME DREAM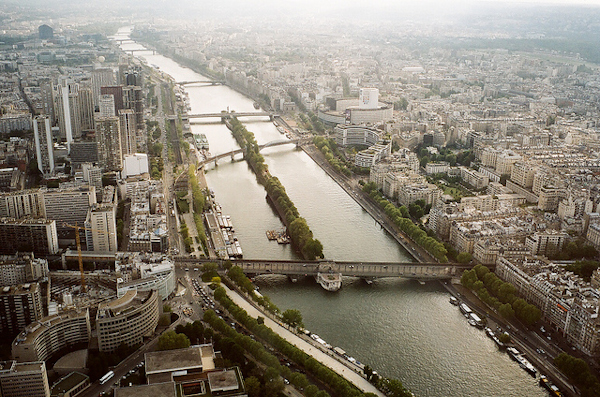 View from Eiffel Tower, Paris. Corny? Yes. But, look at the view! Show me views from above any city, and I'm in dream-land. I'm a huge fans of views from above, and the Eiffel Tower in Paris offers one of the best views around. I plan on showing more views from around the world on Yomadic. I've featured the view from the "Worlds 2nd Ugliest Tower", the futuristic soviet-era Zizkov TV Tower in Prague. Despite being the highest point and tallest structure in Prague, hardly anybody visits Zizkov Tower. It doesn't even appear on most tourist guides or maps of Prague. For me, these sort of locations are ripe for dreaming.
A PHOTO THAT MAKES ME THINK
Thai Soldiers, near Victory Monument, Bangkok. This photo was taken during the day, on the 10th April, 2010. Later that night, in a different part of Bangkok, 25 people lost their lives in a conflict between political protestors and the army. A few days later, a further 85 people were killed in a grenade blast, with each side blaming the other for the carnage. Clearly, the soldiers did not like being photographed. That, makes me think.
A PHOTO THAT MAKES MY MOUTH WATER
Half-Human-Half-Wolf, Australia. Lamb on a spit is about Australian as it comes. You may think "throwing shrimps on the barbie, mate" is the quintessential Australian BBQ. It's not. Stick a huge pole through the middle of a Lamb carcass, slowly cook, rotating over hot coals and fire for hours and hours. Then, dig in. My good friend Joel, has about 10 pounds of a lambs leg in his hands, and is stopping for no-one. Howlin' at the moon. I LOVE meat cooked slowly on a spit, no matter what country I'm in.
A PHOTO THAT TELLS A STORY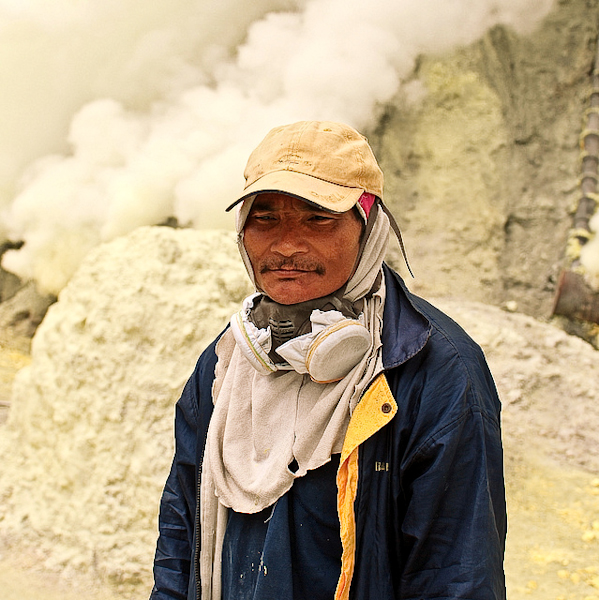 Miner, Mount Ijen (Kawah Ijen), East Java, Indonesia. Sulphur miners at Kawah Ijen work a manual and laborious back-breaking operation, in choking conditions, all at the bottom of an active volcano crater. Hauling up to 100kgs, by hand, of Suplhur rocks, up and down the mountain, day after day, year after year all for just a few dollars. This man befriended me, welcomed me, and gave me a guided volcano crater "tour" that I'll never forget. The featured a full story, and a whole bunch of photos of Mount Ijen has been featured here previously.
A PHOTO THAT I AM MOST PROUD OF, AKA MY WORTHY OF NATIONAL GEOGRAPHIC SHOT.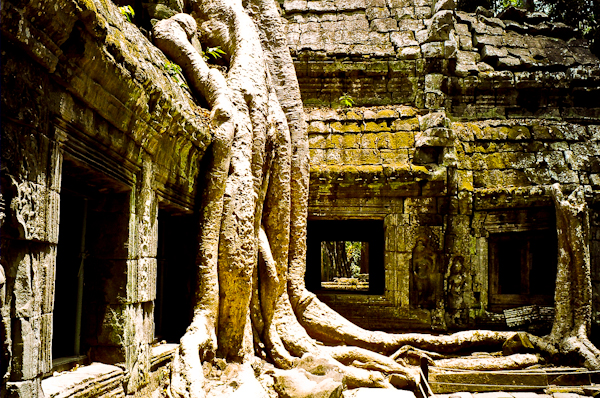 Ta Prohm, Cambodia. Ta Prohm, just a hop away from Angkor Wat, near Siem Reap, was constructed about 800 years ago. And, until Tomb Raider was released in 2001, and travel blogging became "a thing", Ta Prohm laid in relative obscurity. One of the most popular temples to visit, due to its some-what authentic crumbling nature. Keen eyed visitors who have returned to Ta Prohm will have noticed the restoration has made the temple a bit more "complete" as each year goes by. Is that a bad thing?
Well, when there's a lesser known temple not far away, just as spectacular, and arguably more beautiful, there really is nothing to be concerned about. National Geographic? Well, my photo style doesn't normally lend itself to this category. I like photos of the nitty-gritty. Of people. Of cities, of streets. But, I think I captured a fairly unique angle of Ta Prohm here, without using that "Tomb Raider Door" as subject matter.
I should also point out, this last photo was taken using a camera that is twenty years old, that I paid about $10 for in Penang, using well and truly expired film.
Hope you enjoyed the photos.
Nate
BTW, I would love to send you the next dispatch, posted from some-where random around this planet (and you'll soon find out why YOMADIC email followers are my favourite followers):