Skver Art Festival : Wild on the Croatian Island of Mali Losinj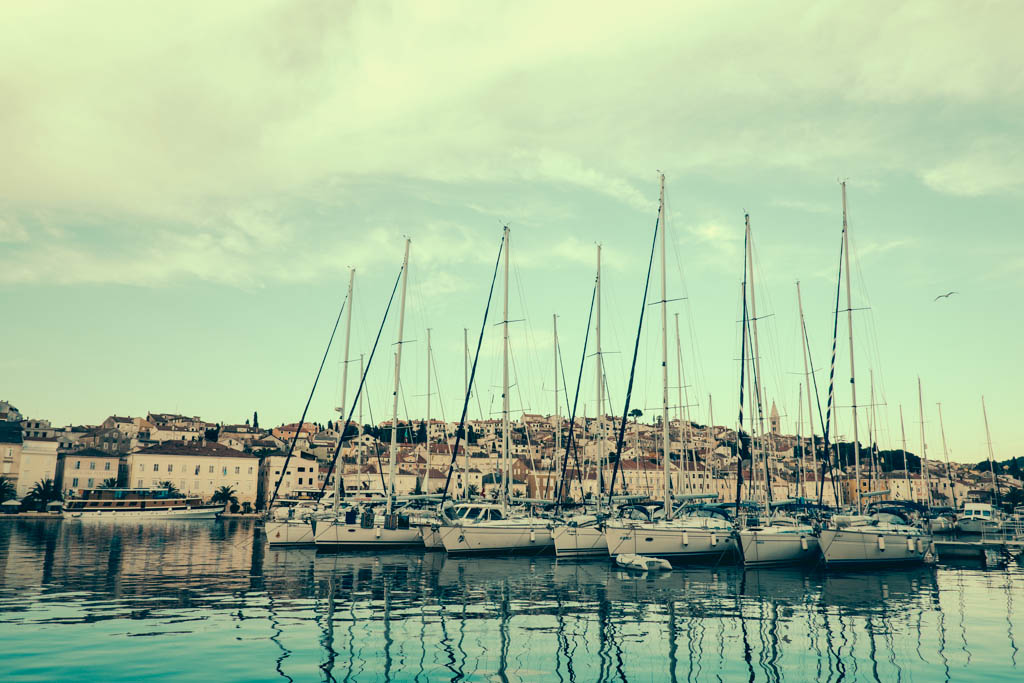 Three words: Skver, Mali, Losinj. I'll take a punt and say there's few people in the world who can explain those words. I'll try. Simply, Mali Losinj is a spectacular Croatian island located in the Adriatic Sea (like all good Croatian islands). And Skver means two things – it's Croatian slang for "shipyard", and it's the name of the most unique experimental contemporary art festival you've never heard of. Every year, local and international contemporary artists invade the rugged workplace of the Mali Losinj ship-workers, installing art into a historic, but still very real and operational shipyard. On the surface, Skver would appear to be the ultimate clash of cultures.
The port of Mali Losinj is said to have once held a merchant fleet of ships that was the largest in these parts, rivalling even the merchant fleet of Venice. Today it's a shadow of it's former greatness, and feels semi-abandoned. In contrast to the spectacular scenery to be found all over the island, the shipyard remains a gritty, dirty, and dangerous workplace, where men are men and women aren't seen at all. Helping to inject a little life and new-found interest, Skver has created a now four year old gallery throughout the shipyard. As for "experimental contemporary art", this year the "installations" included an artist sticking a pulsing red light into his eye to self-hypnotise himself whilst digitally painting on his iPad, and projecting the results live onto a shipping container.
Clearly, Skver is not a place for classical, or traditional art. Forty-four gallon drums filled with water and wired to home made electronic devices, creating an interactive instrument that emits loud 1980's video-game-esque bleeps. A cute girl performing tongue twisters from around the world. An old pile of concrete blocks that were swirling with psychedelic projections – and not only that – the discarded bricks were talking to me in an alien language. A huge abandoned Russian ship covered with skillfully projected light paintings. Murals, music, noises, and unexplainable oddities. LSD, not required.
Shipyard workers, contemporary artists, locals and tourists alike stroll through the enormous warehouses, scrap piles, workshops, ships, and outdoor spaces. Whether you have a deep interest in the arts, or not, the Skver festival is something that can be enjoyed by everyone. Free beer (free, as in, "free beer") and a BBQ prepared and provided by the shipyard workers during the Saturday night opening sealed the deal for even the most hardened critics. However, it was the piano accordion musician enthusiastically singing traditional Croatian songs next to the beer and BBQ queue, that made me believe that on this night – I had found the best time to be had anywhere on Earth.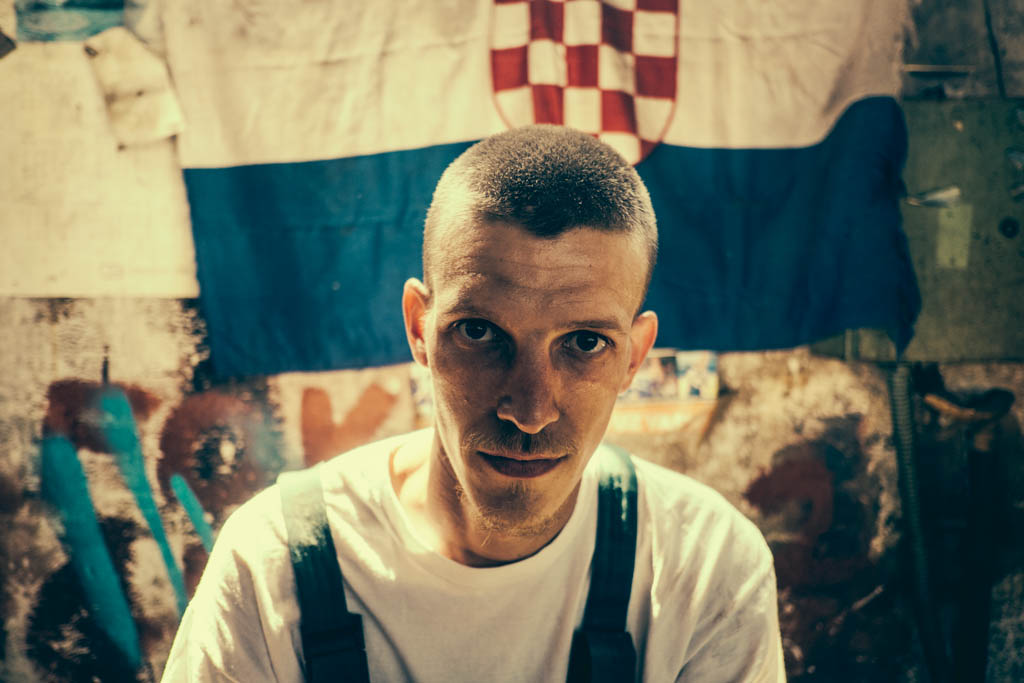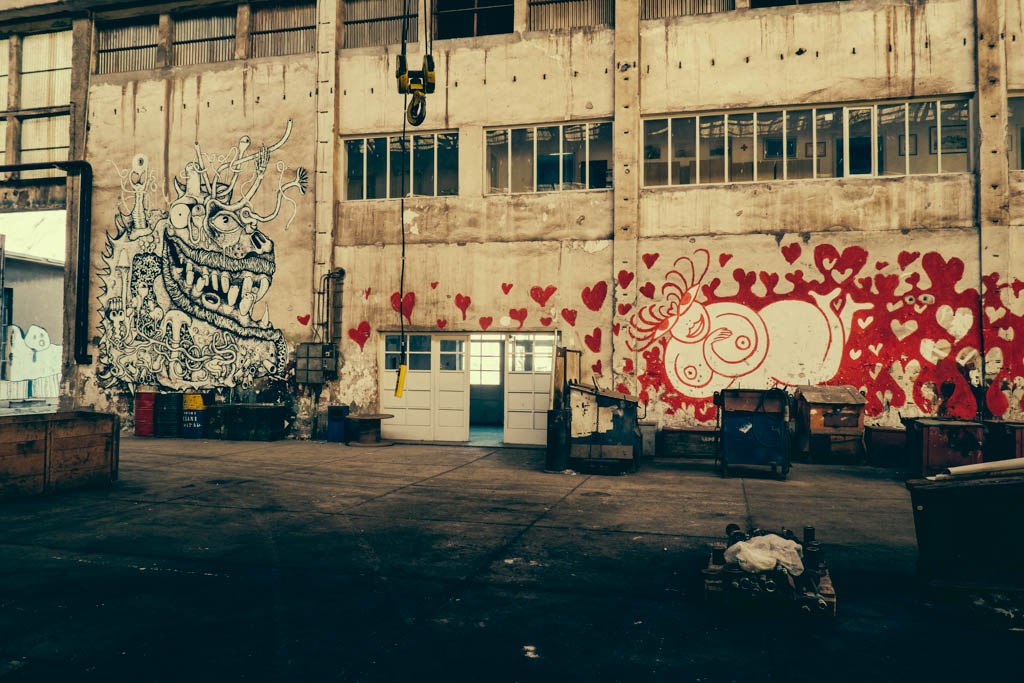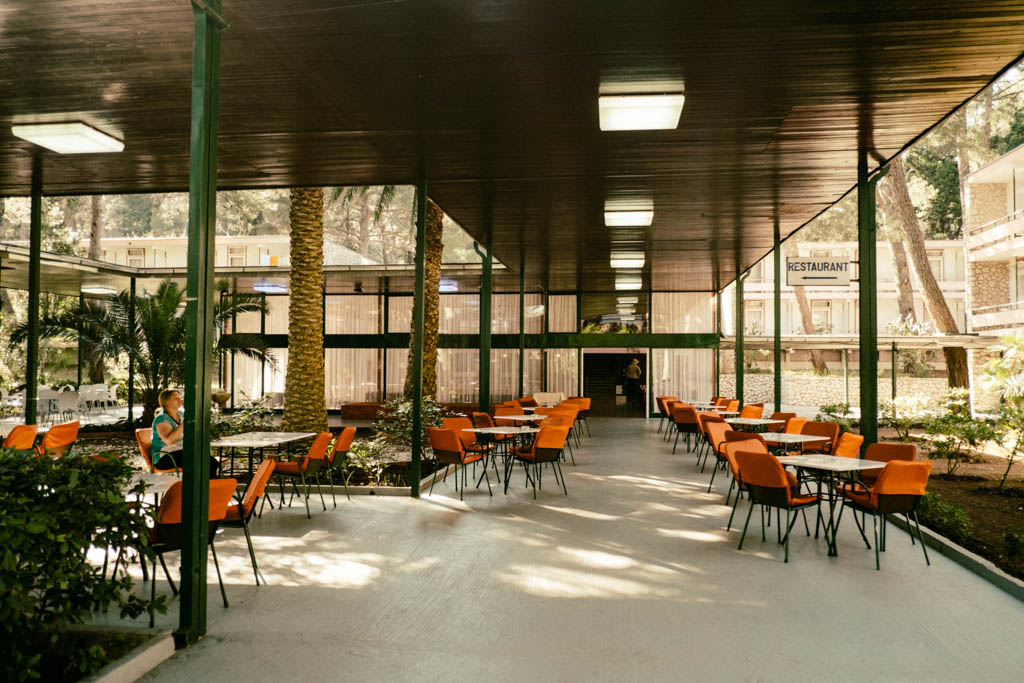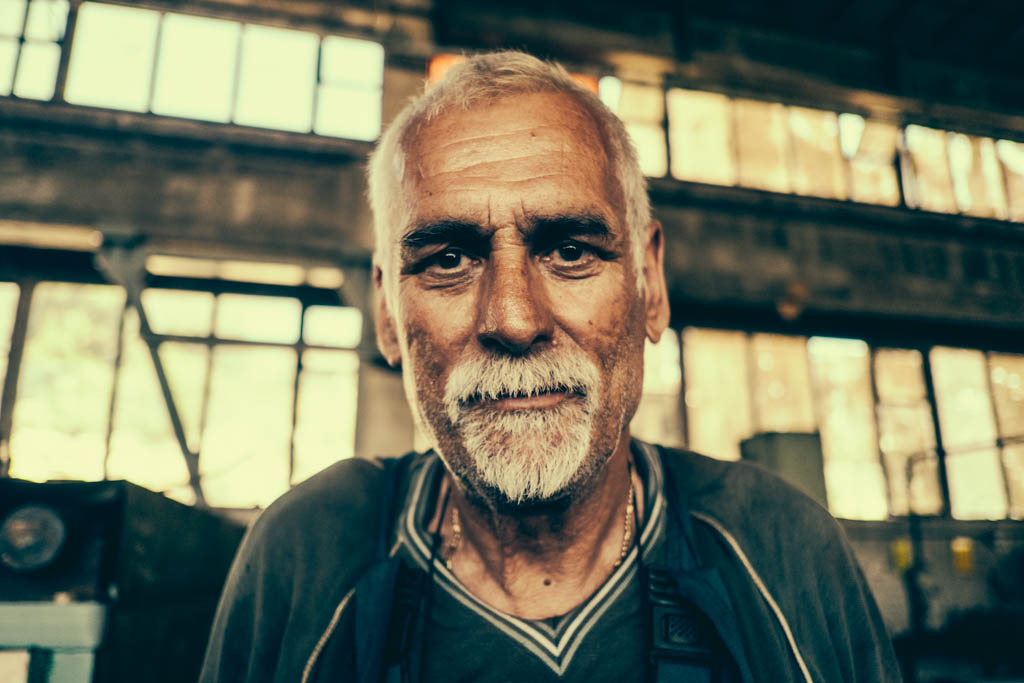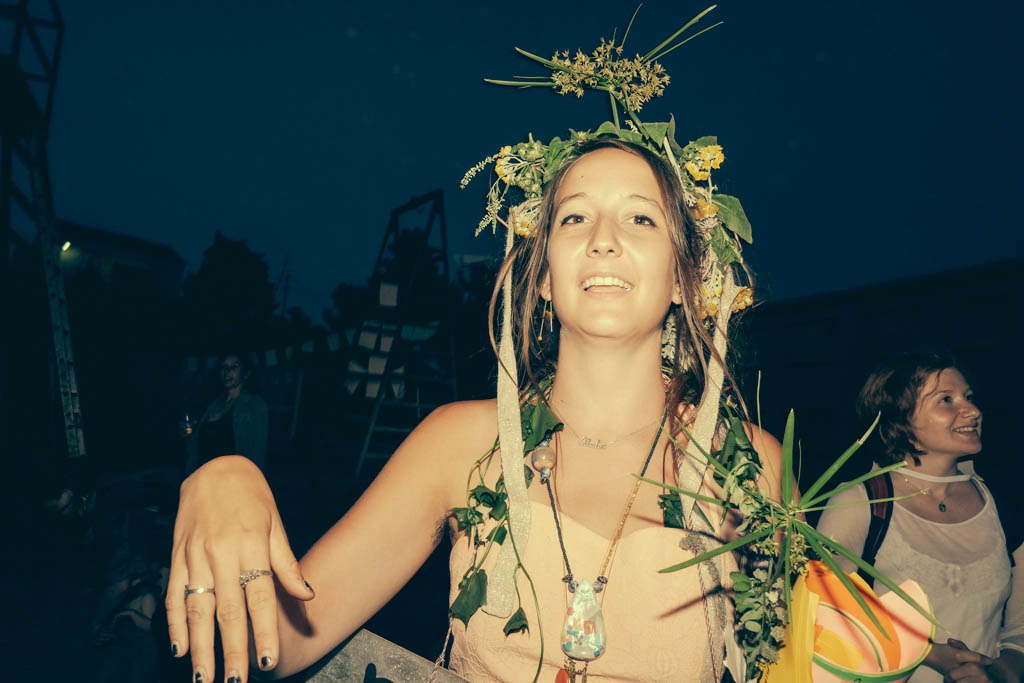 In the days leading up to the Skver opening, I spent a lot of time at the unbelievably cool mid-century Hotel Helios. Built in 1963, staying at Helios gave me an intriguing view into the day-to-day life of Mali Losinj. Basically, predominantly European tourists head to the island for good food, a relaxed atmosphere, and a countless array of beaches and inlets. The water is crisp and clear. And Losinj – unlike many Croatian islands – is thick with trees and vegetation. The hotel is located within a beach side Pine tree forest – planted a century or so ago, and sadly, the entire complex is slated for demolition. It will be replaced with a giant (and no doubt faceless and impersonal) resort – perhaps sooner rather than later.
Mali Losinj is a reasonably compact island, with a permanent population of around 6000 people. This can double during peak-season. By comparison, other Croatian beach side destinations such as Split and Dubrovnik, have around 6000 tourists arriving a minute. Occupied since the times of Romans, Mali Losinj is small enough to feel a real sense of the local life. And, unlike more popular tourist destinations (hello Split), I wasn't left with the feeling that I was simply a walking wallet. Tourism isn't just "tolerated" in Losinj, it's warmly welcomed. In a laid back sort of way.
The photos in this article are portraits of the Skver shipyard workers, the Skver artists, the Skver art, and a piano accordian player. I really enjoyed taking the portraits. I hope the subjects see this as just one way that the Skver festival can give a little back to these hard workers who – let's face it – are invaded by beer swilling art freaks once a year. My personal thanks goes out to these gentlemen.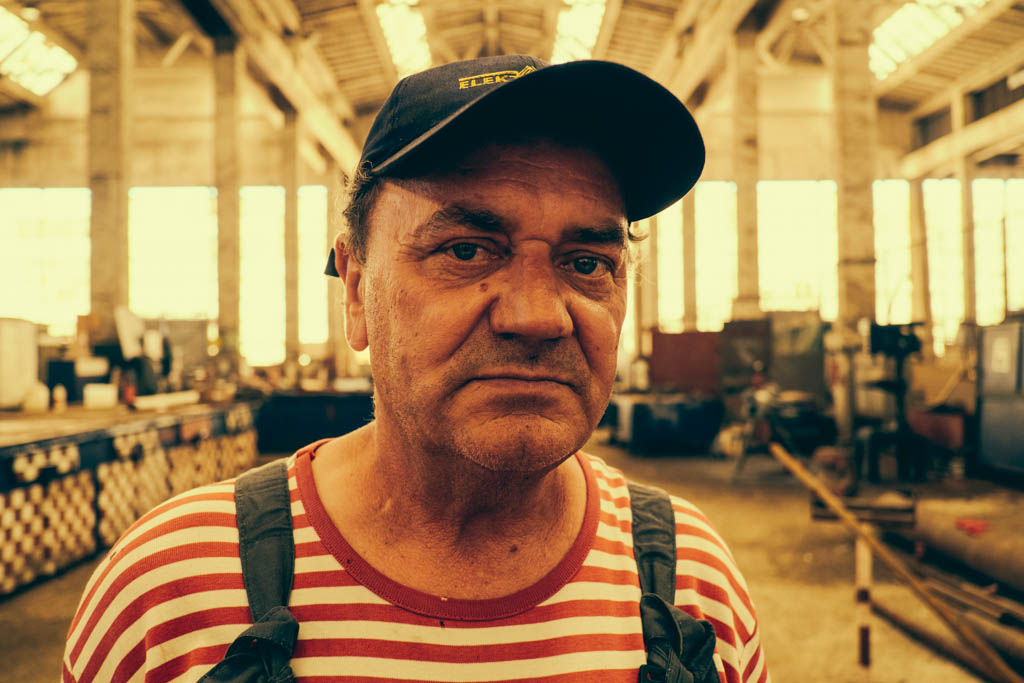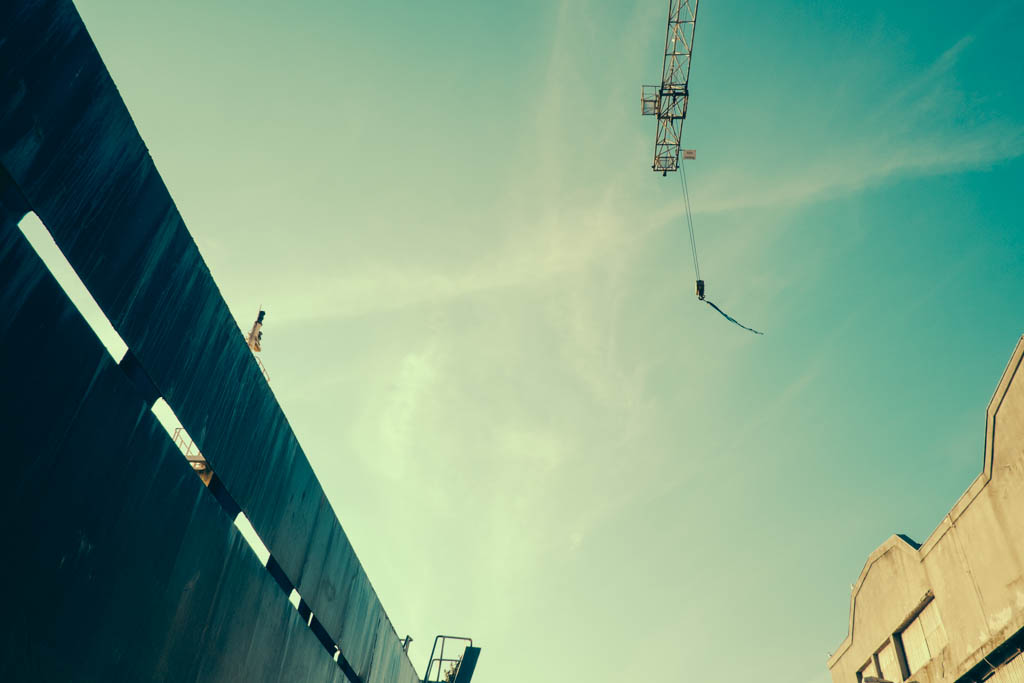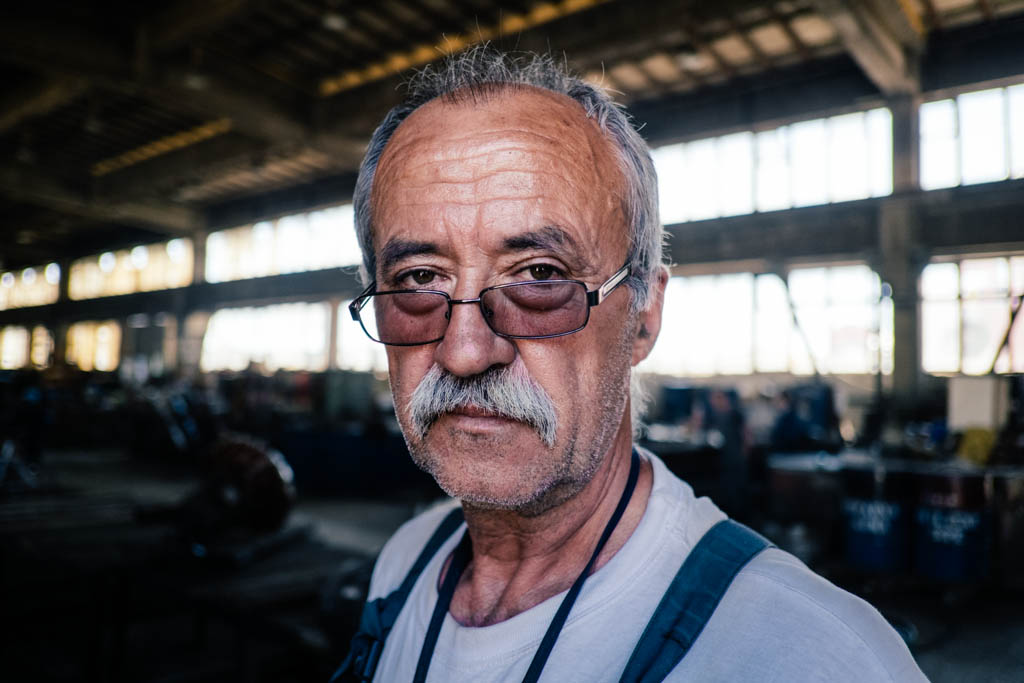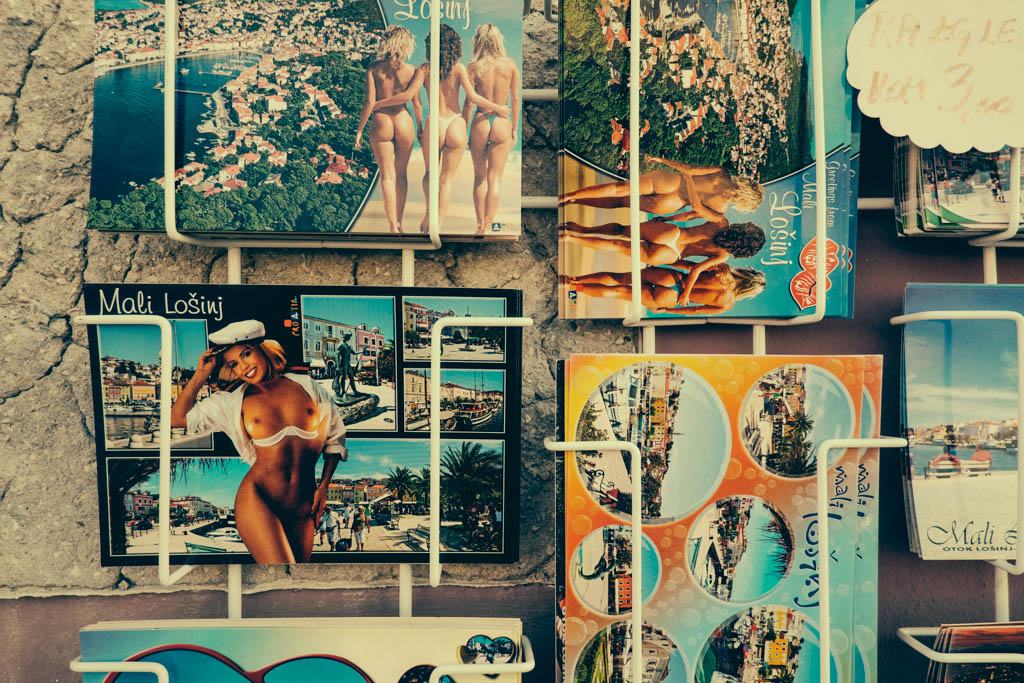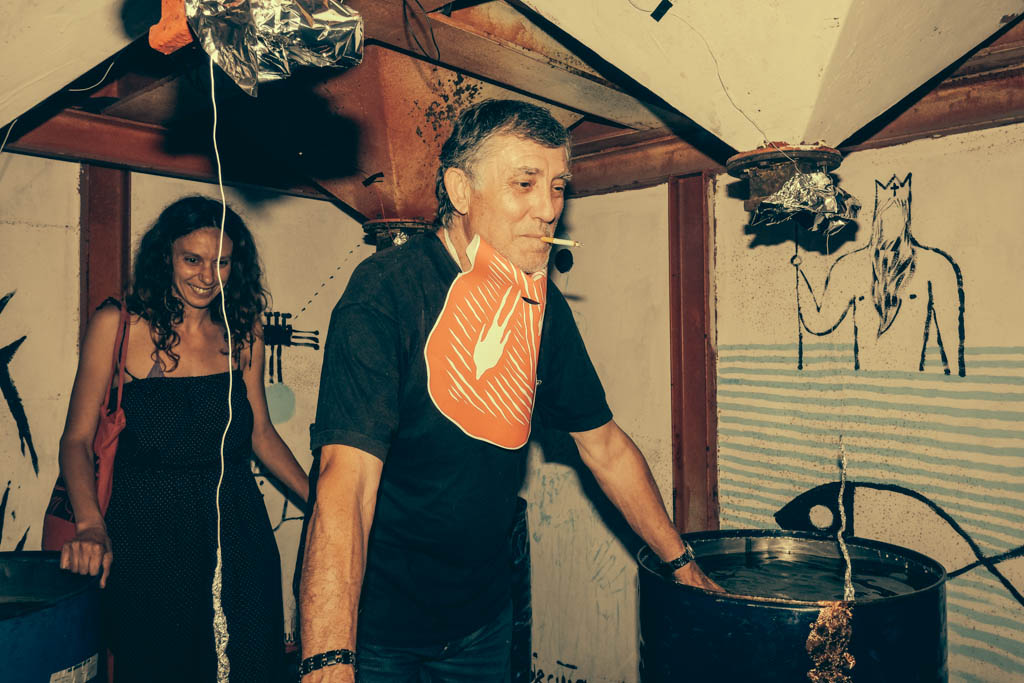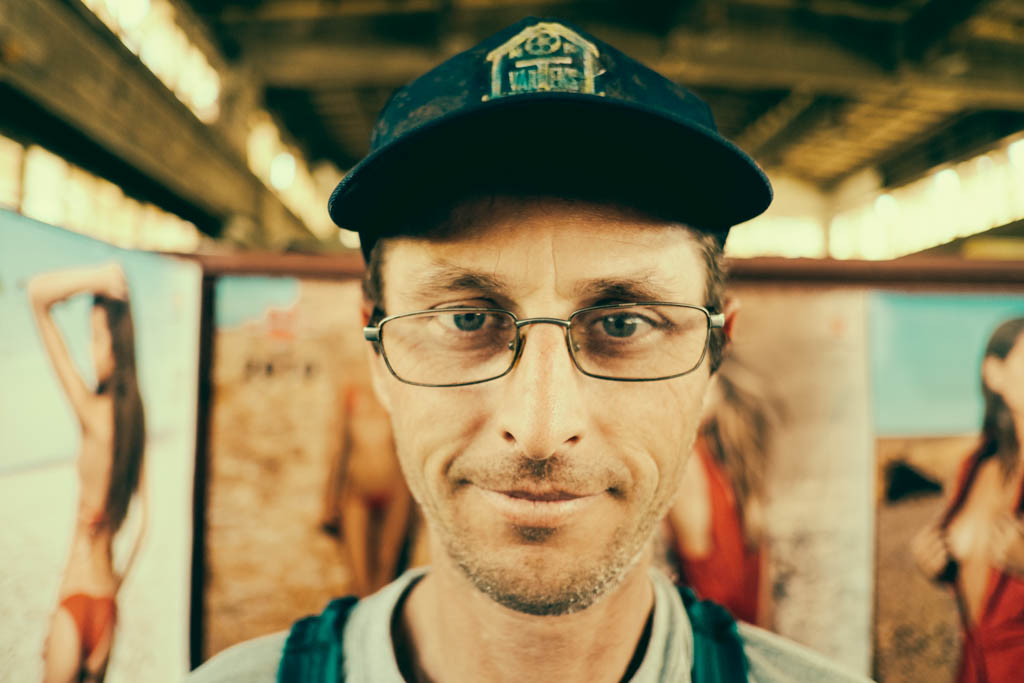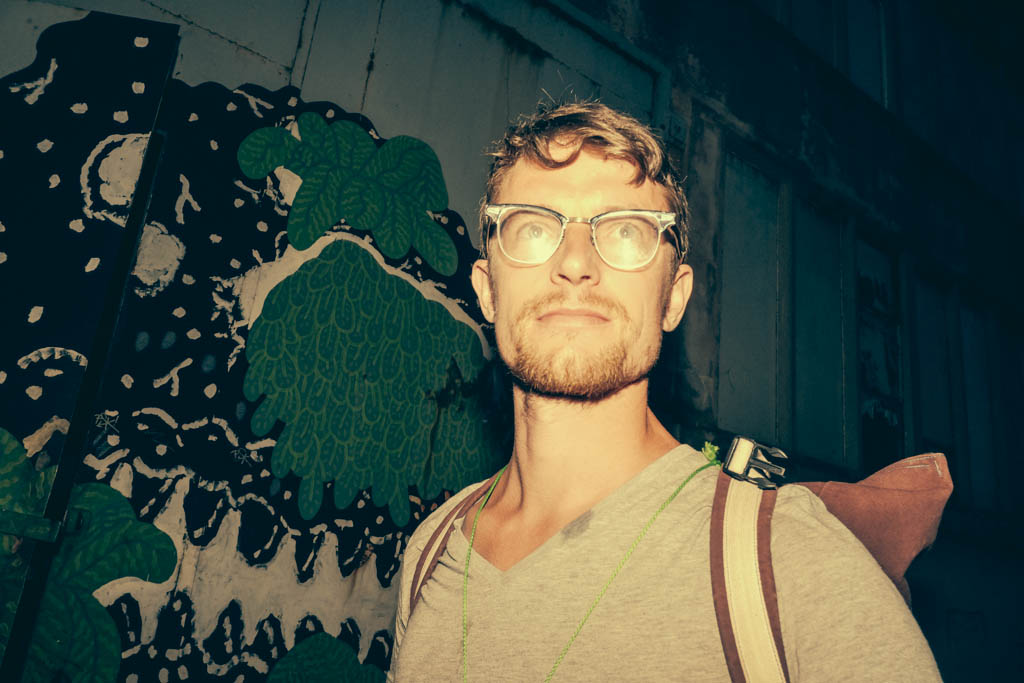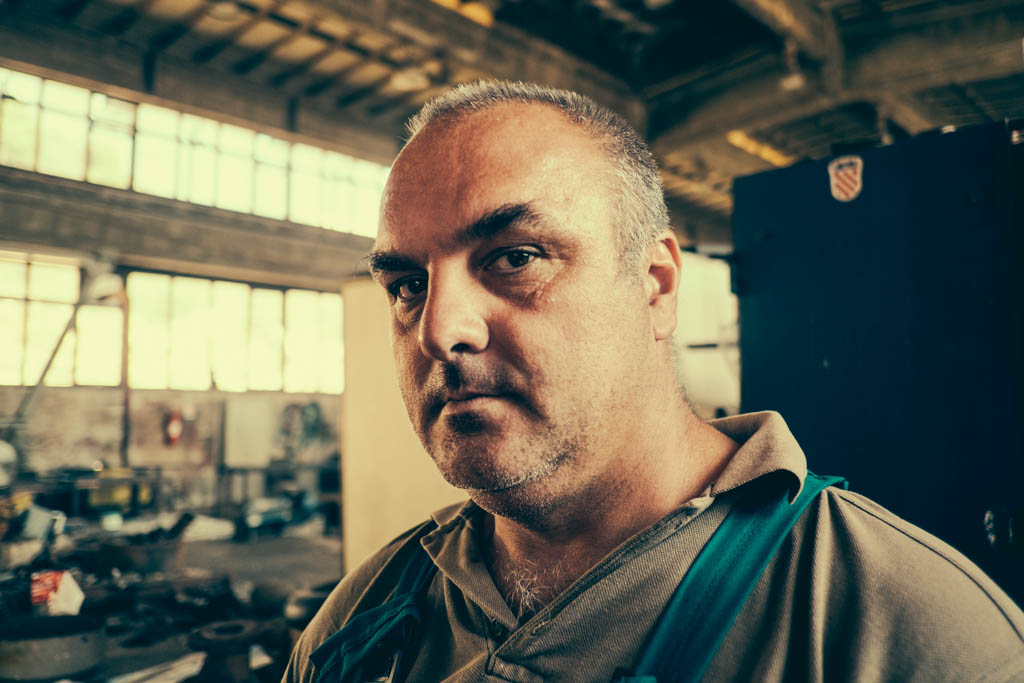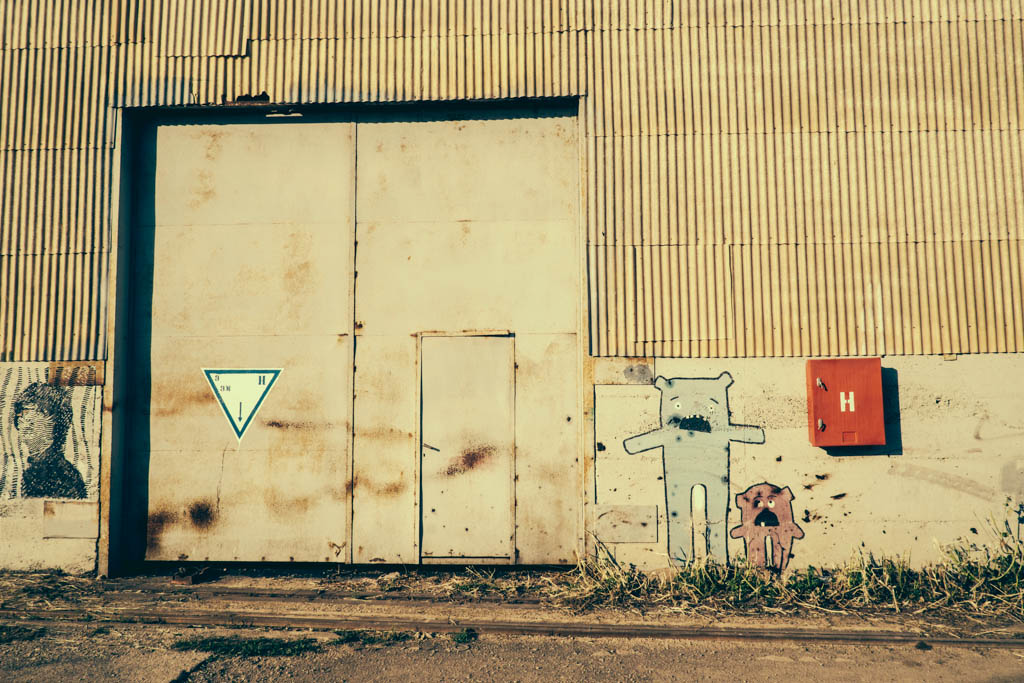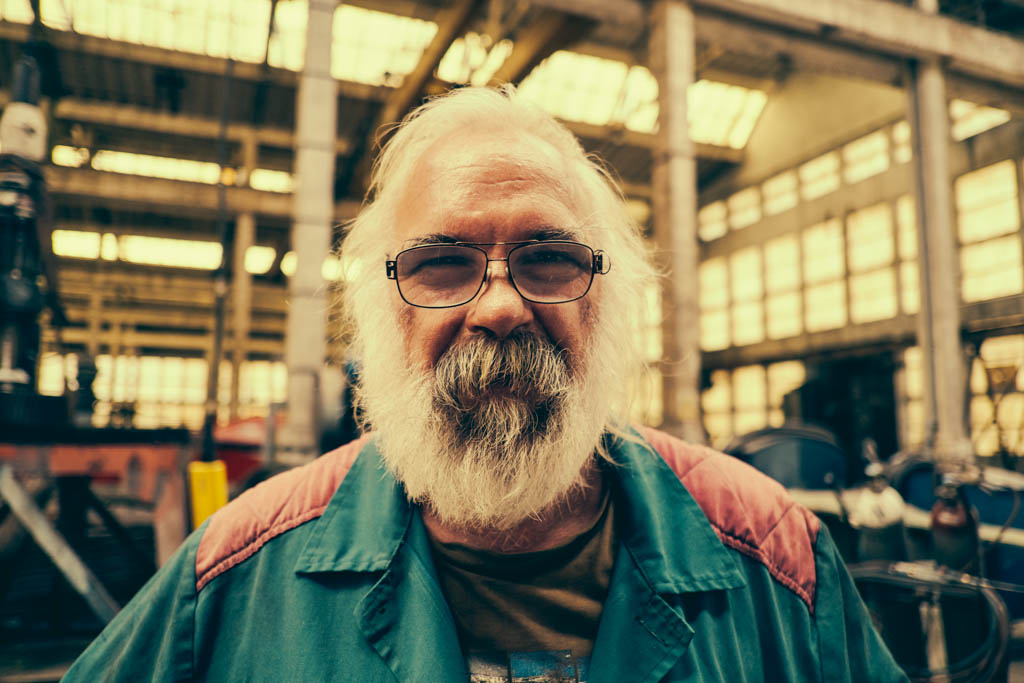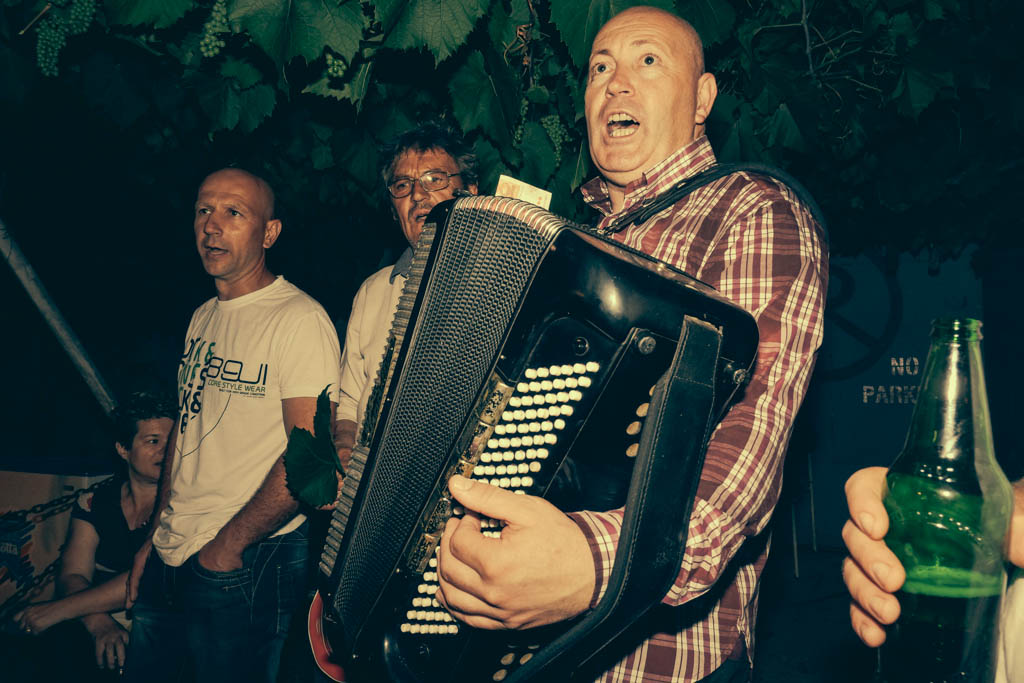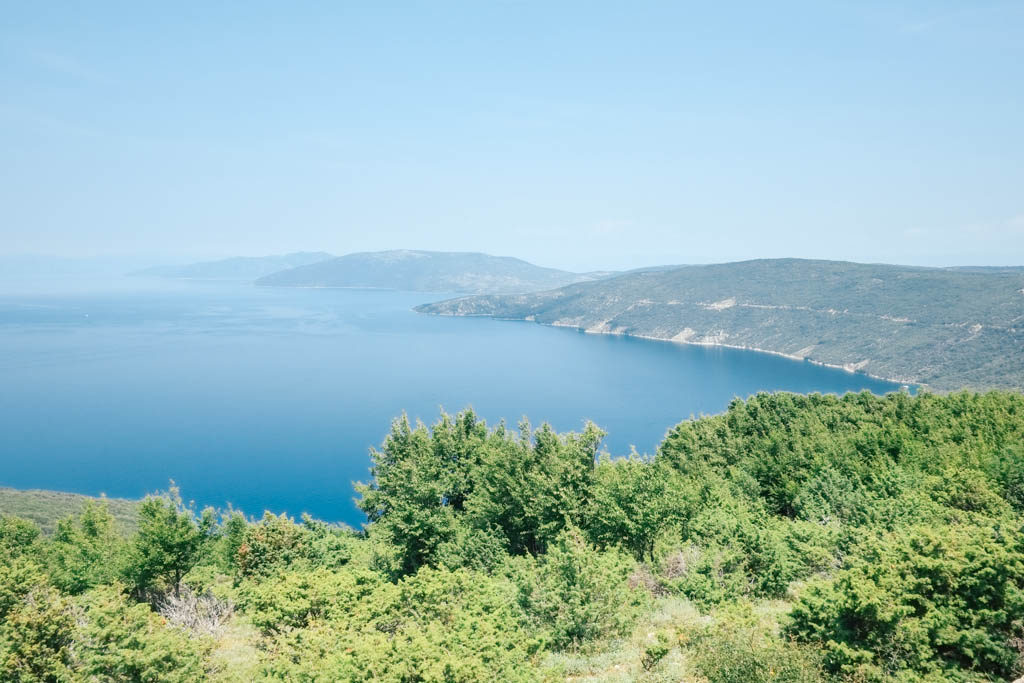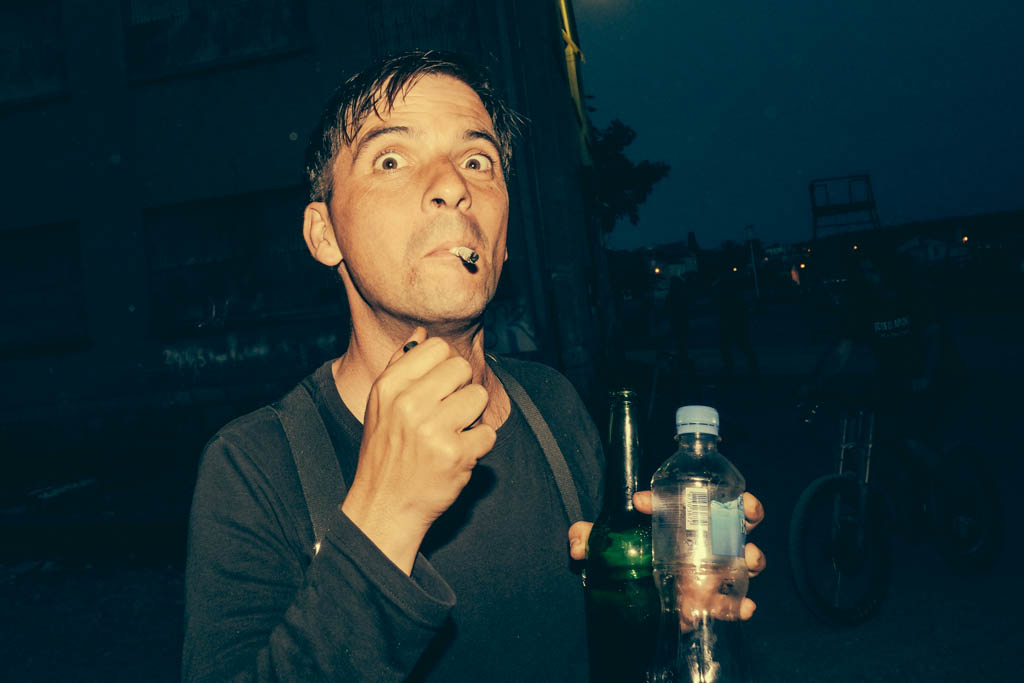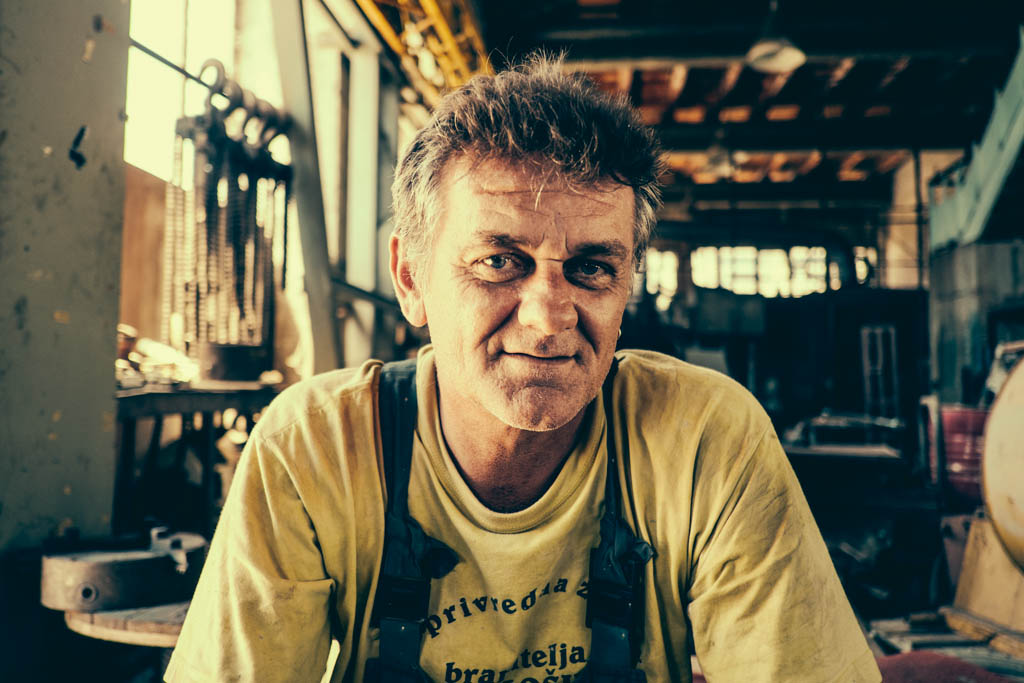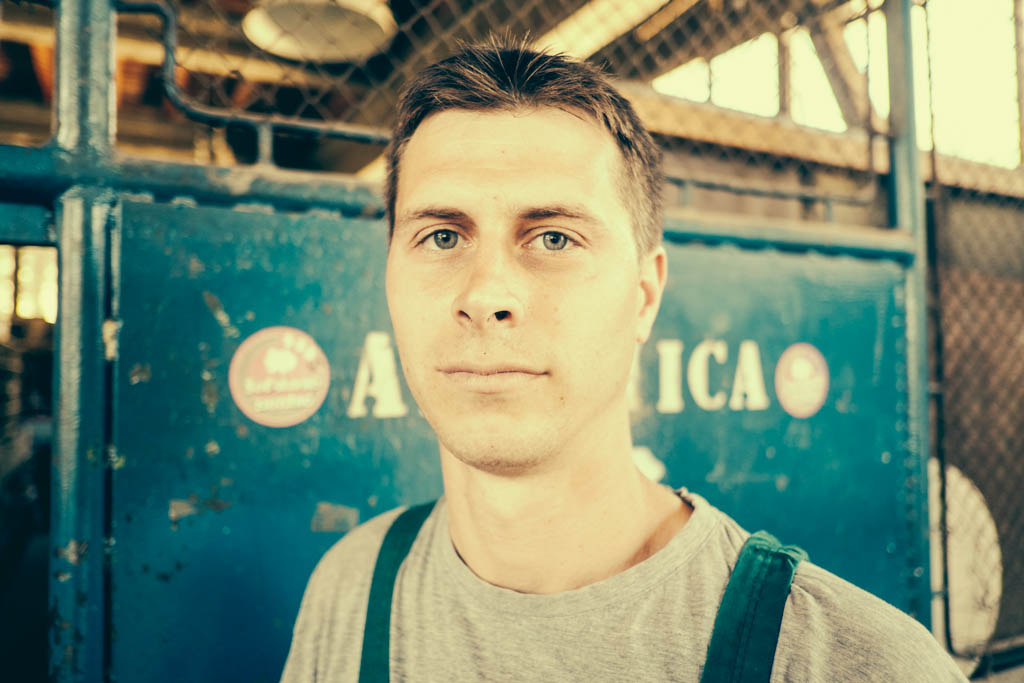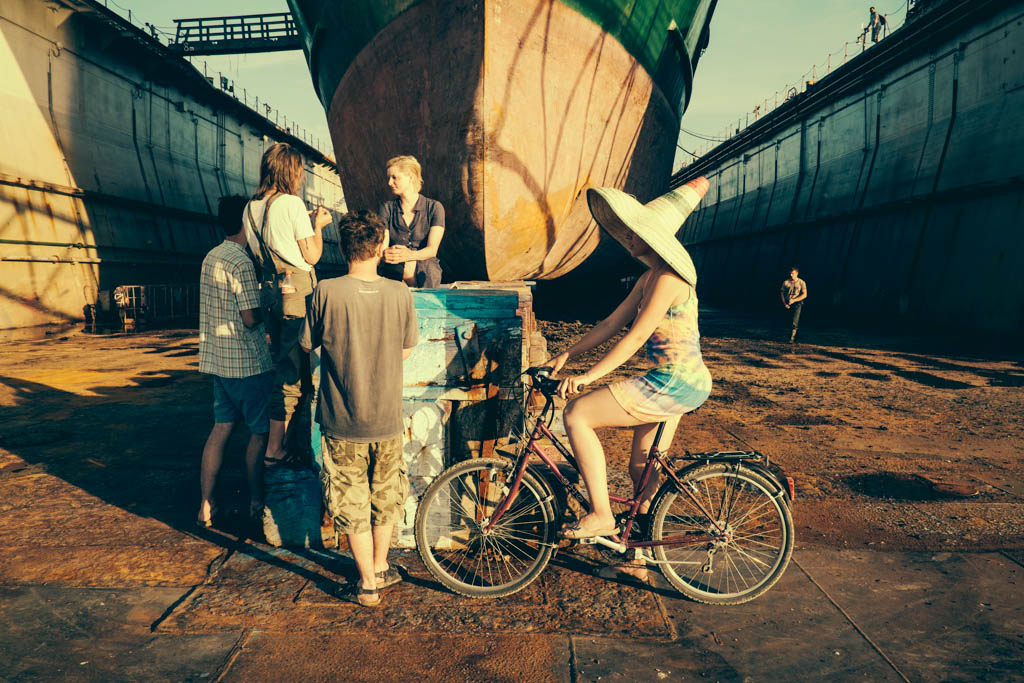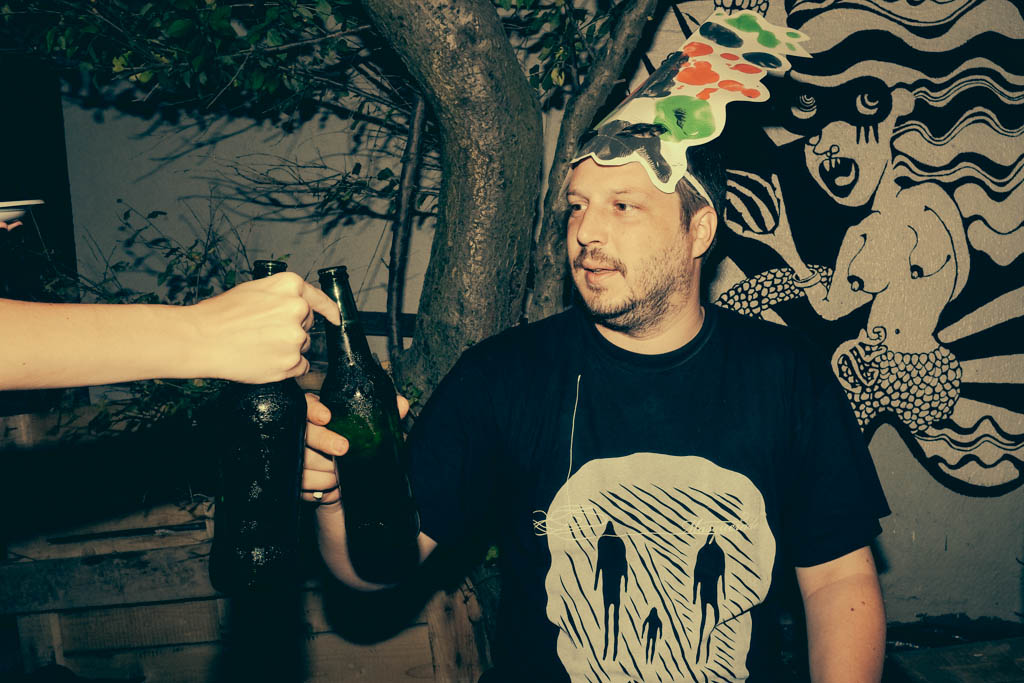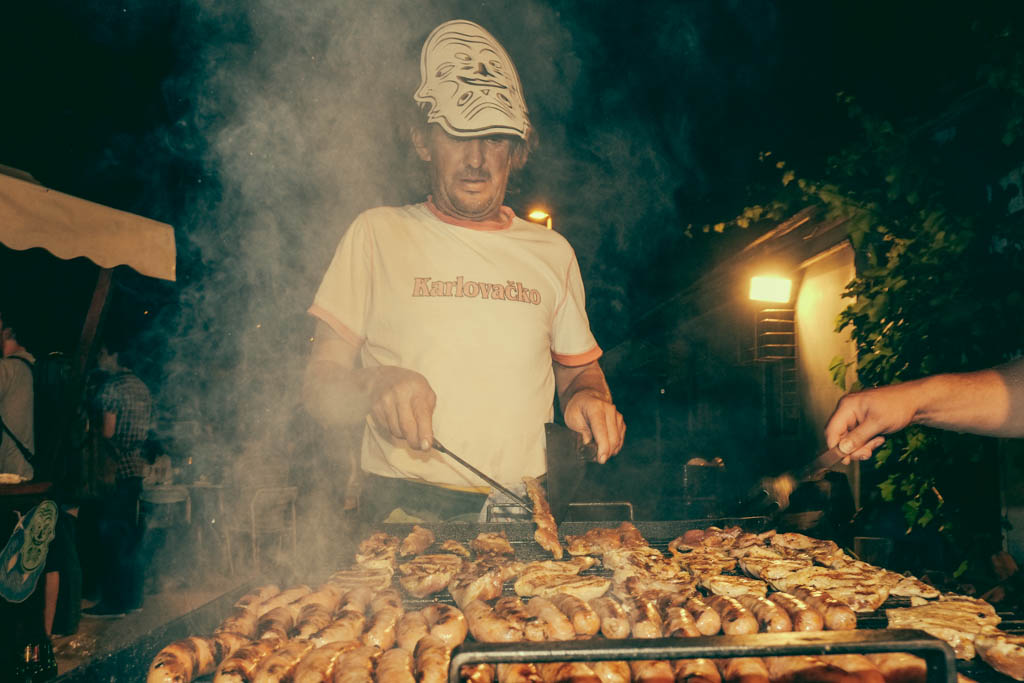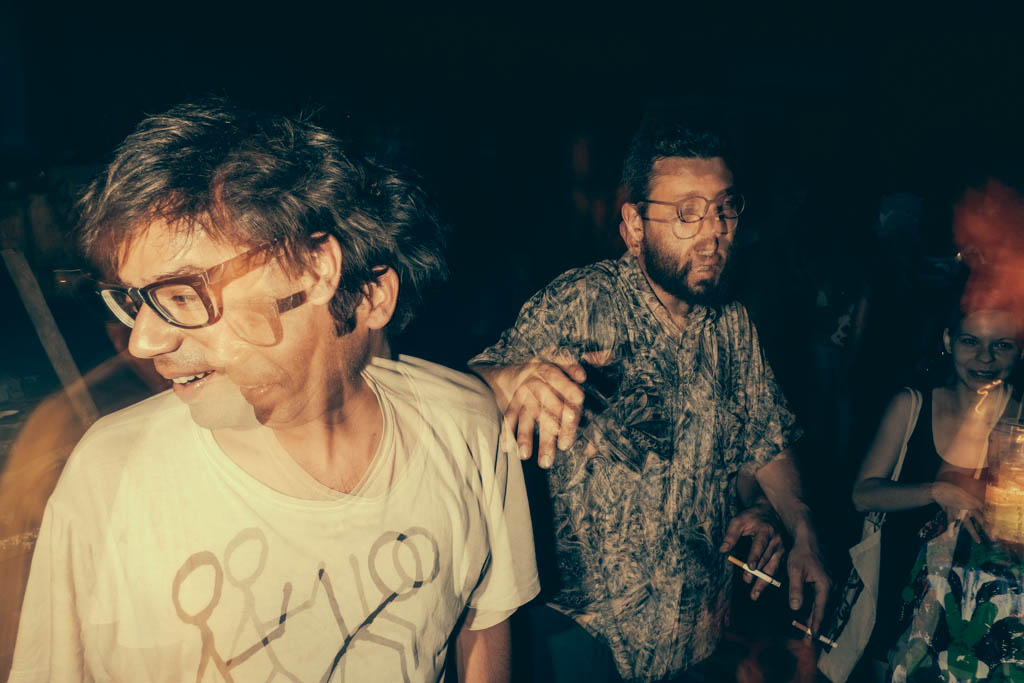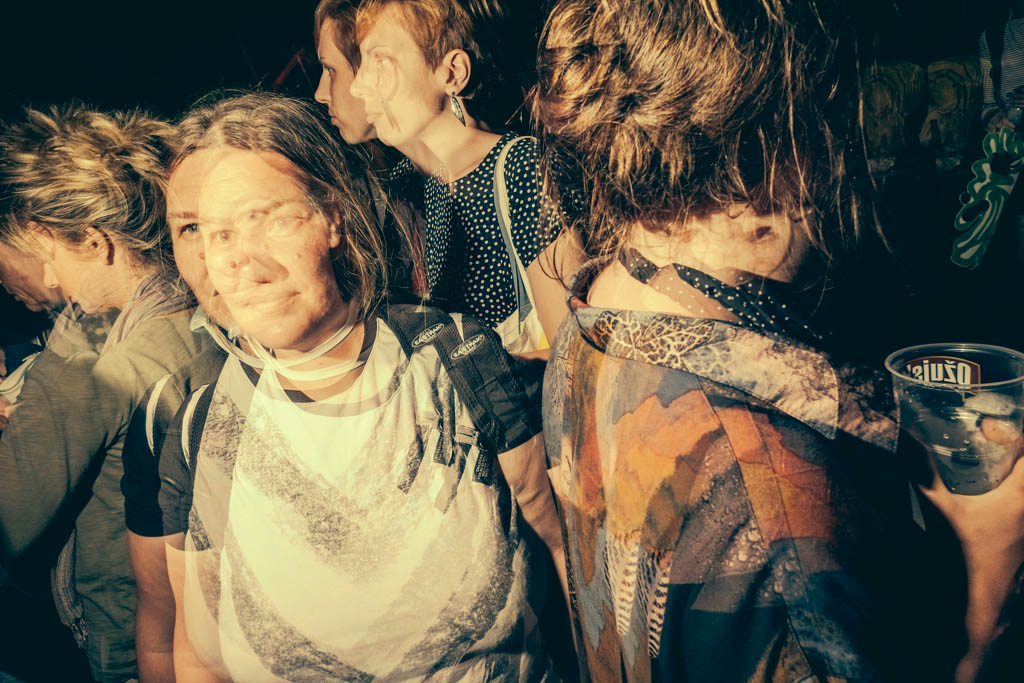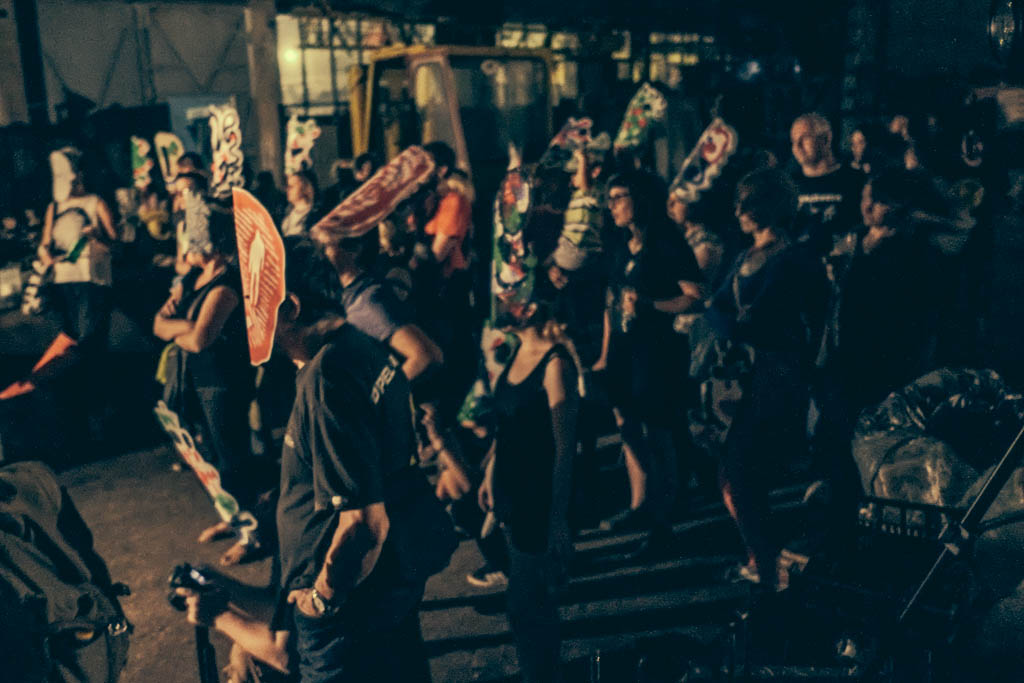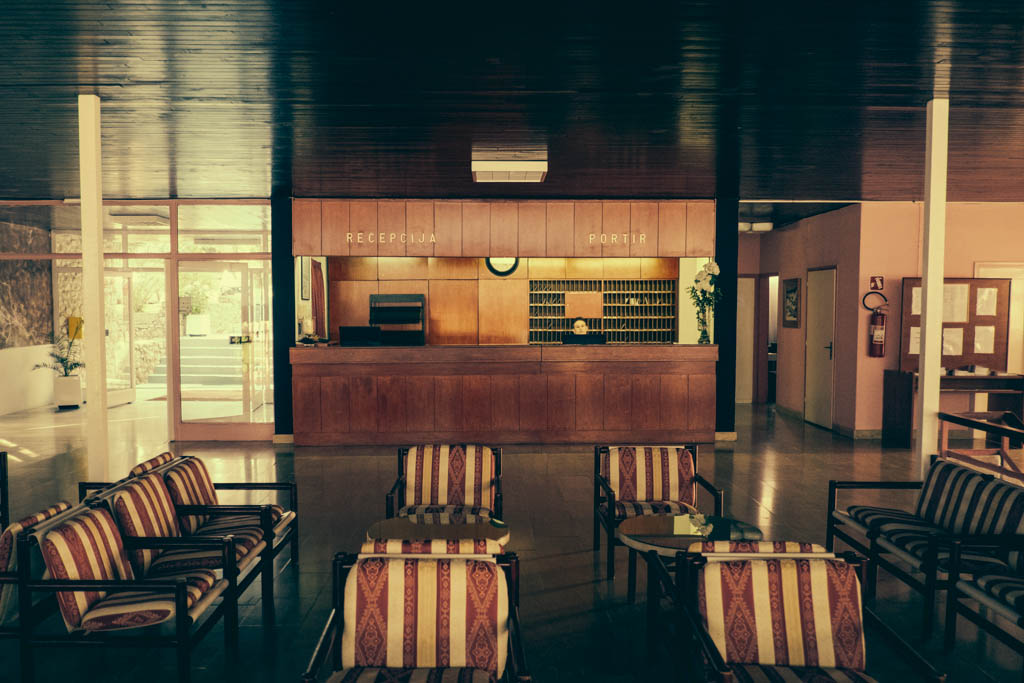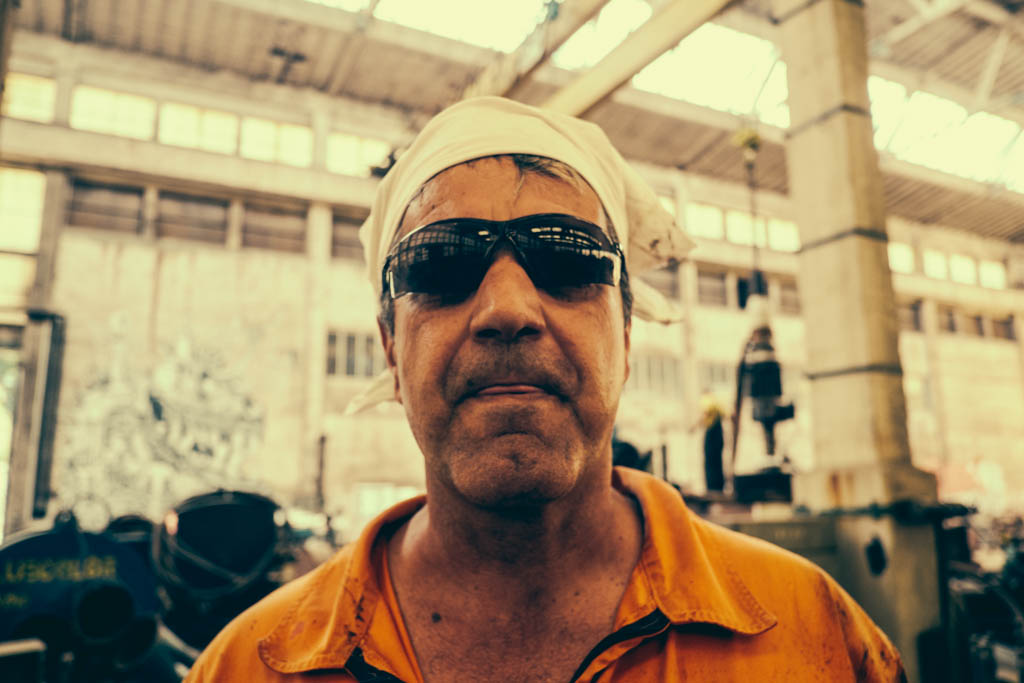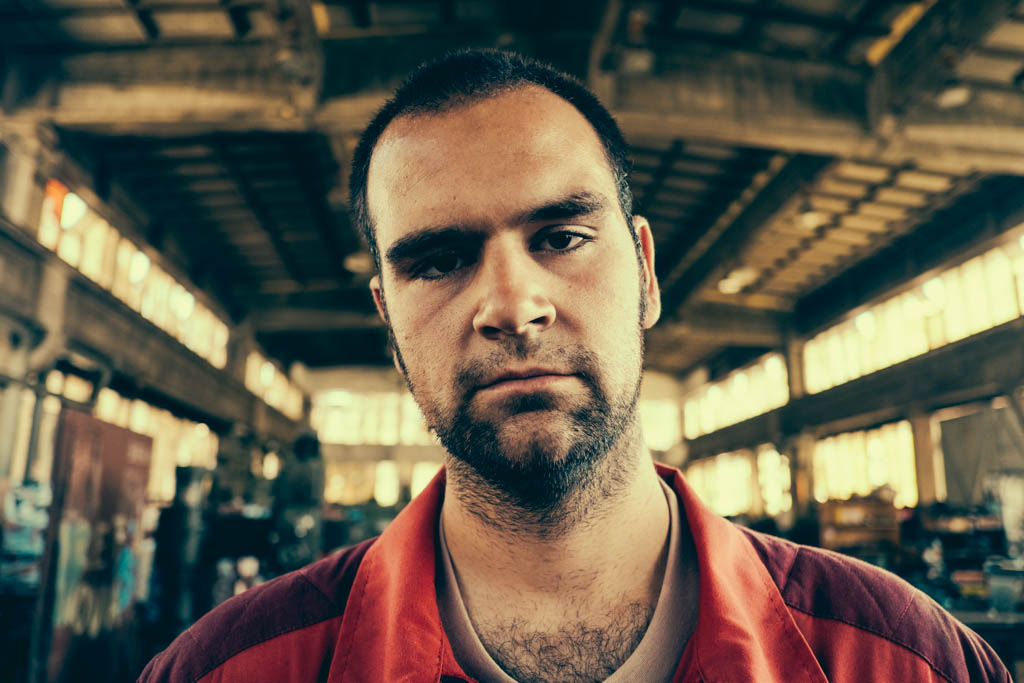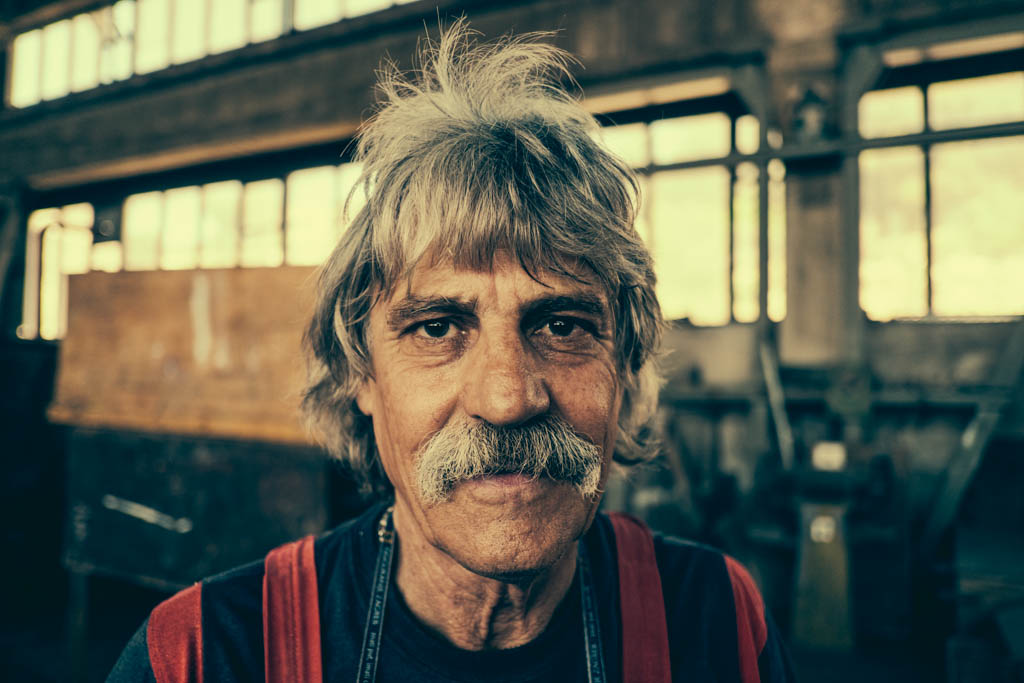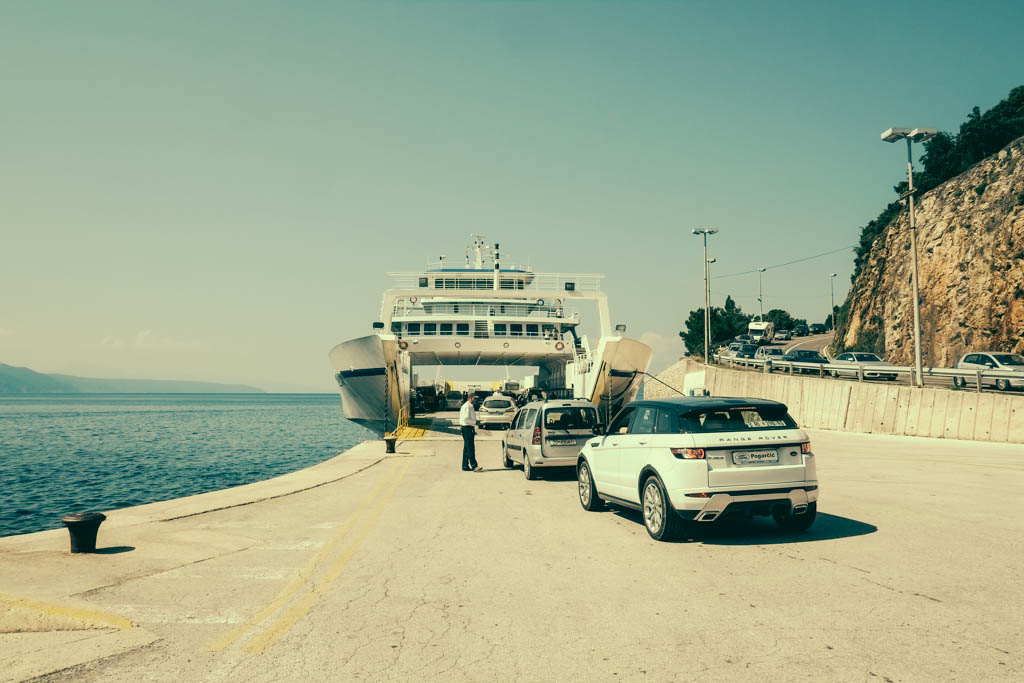 click to see an interactive map showing the location of this article
So you feel like an island getaway. My personal suggestion – next year, head to the Skver festival. Stay at the incredible communist-era mid-century-modern Hotel Helios (more of my Helios photos here), which would be just at home in 1960's Southern California as it is out here in the Adriatic Sea. Grab a tan, relax, and you'll get to enjoy one of the most unique experiences to be found anywhere on Earth. Keep an eye on the Skver website for more info. June is an ideal time to visit – the weather is great, and the peak tourist season has yet to begin in earnest.
Finally, I really want to give a huge, genuine, heartfelt personal thank you to Lisa Mangum and Dunja Jankovic for inviting Phillipa and I to come check out Skver art festival. You're both amazing ladies, and the world needs more amazing ladies. I'm sure this won't be the last time we catch up over a cheap Croatian beer.
Nate
PS , those of you who follow Yomadic on Facebook, will get to see plenty more photos from Skver. And the occasional photo of various ladies in bath (which has now generated a small amount of controversy).
PPS, I have now been on the road for 329 days. But, the journey is far from over.
BTW, I would love to send you the next dispatch, posted from some-where random around this planet (and you'll soon find out why YOMADIC email followers are my favourite followers):