Marshal Tito's Train – Time Capsule of Mid-Century Yugoslav Cool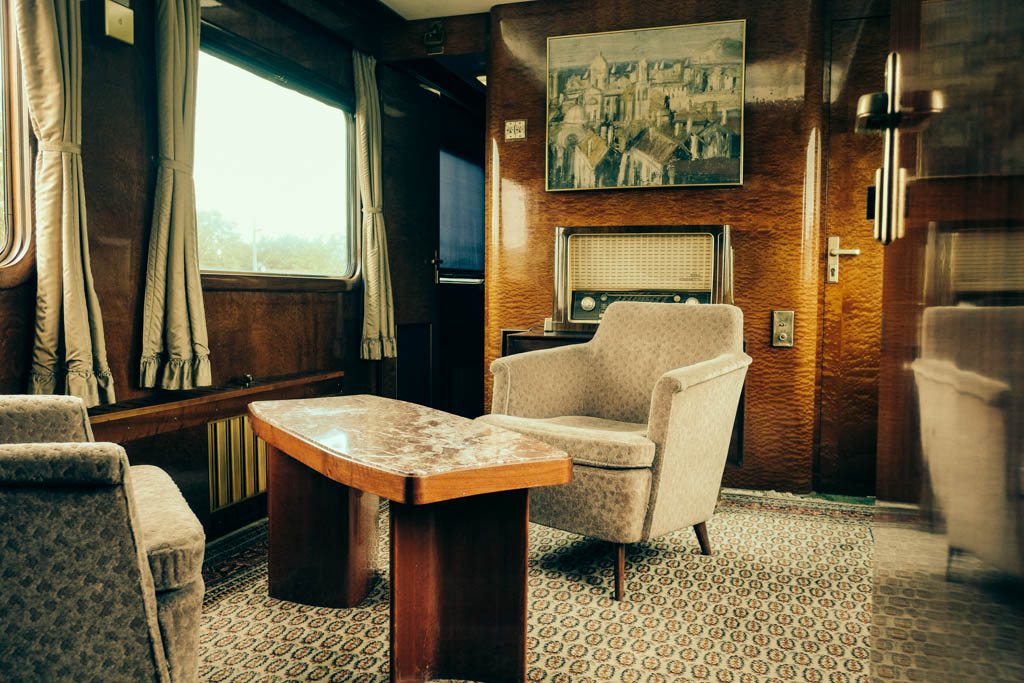 Riding on Tito's Blue Train reinforced everything I have heard about life under Marshal Josip Broz Tito in the former Yugoslavia. Over the last few months, as I traveled through Serbia, Croatia, and Macedonia, I've asked a lot of people who are old enough to give a considered response, a simple question: "what did you think of Tito?" Without exception, everyone I have spoken to who was alive during the reign of Marshal Josip Broz Tito, loved Marshal Josip Broz Tito.
In Yugoslavia things were much better, they all tell me. Economically – there is no doubt about it. Yugoslavia enjoyed a time of great prosperity right up until the early 1980's, during the time of Tito's reign (more on that word choice in a moment). Tellingly, unlike the joyous scenes at the fall of communism in most of Eastern Europe and the ex-Soviet sphere of influence, when the Communist, or Socialist era ended in Yugoslavia – the people were deeply saddened.
So, was Yugoslavia a Communist nation? Or was it Socialist? Much like China today, Yugoslavia was indeed very capitalist – market driven socialism if you will. People had no restrictions on leaving the country, unlike those Soviet nation citizens stuck behind an infamously metaphorical iron curtain. Therefore, was Marshal Tito a "benevolent dictator", or simply just a "President for Life"?
These discussions take me back to my university days. My female friends, with pretty faces and hairy arm pits, were studying the "arts". Like many privileged western Gen-X'ers, they were ready to radicalize at a moments notice, and spent a lot of time hanging in the quad' discussing political philosophies and 'isms. Back then, none of us actually knew what life in Yugoslavia under Tito was really like. None of us knew that one day, I would be riding Marshal Tito's Blue Train, talking to a man who knew Tito first-hand. For 12 glorious hours, I got to experience life like a boss on Tito's personal home on wheels. And, I was accompanied by two pretty girls, neither of whom had hairy armpits, or showed much interest in talking about 'isms.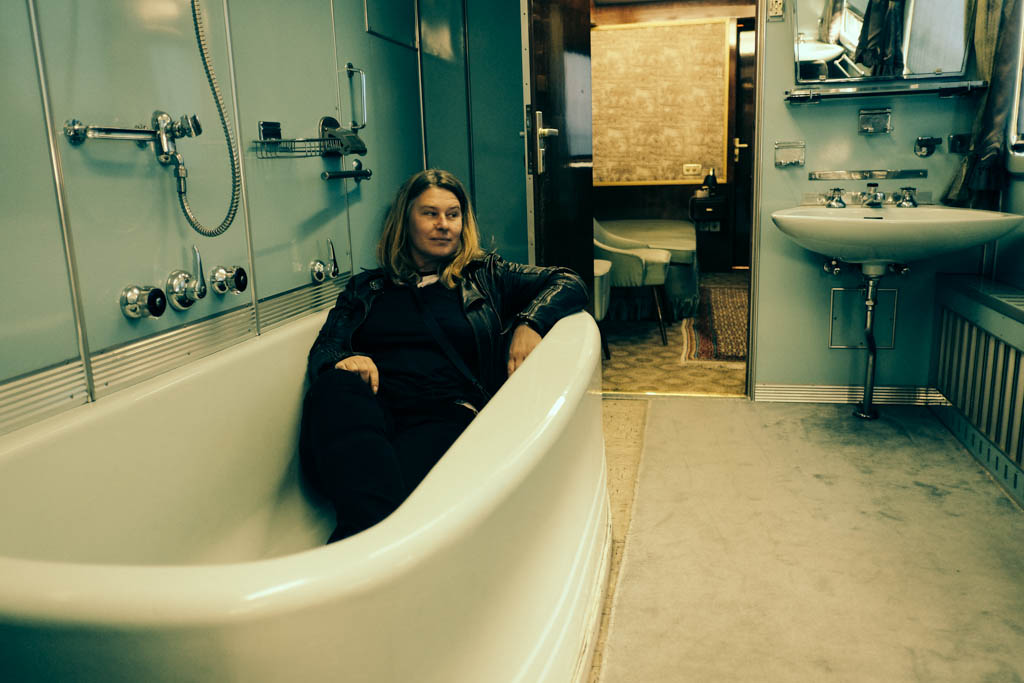 Riding in the lap of authentically absolute mid-century luxury, on the impeccably preserved train of Marshal Tito, one thing is for sure – the man had fine taste. A good thing too. Apart from Tito, his wife(s) and his entourage, other guests of the train included foreign dignitaries and royalty – including Queen Elizabeth II, and my personal favourite the Emperor Haile Selassie. Tito used his presidential palace on rails to lead negotiations, lock down deals, and strengthen friendships over a glass of the finest Rakija that Yugoslavia ever produced.
A journey on Tito's lavishly preserved 1950's train from Belgrade to Podgorica (capital of Montenegro) must be one of the most iconic and surreal train journeys anywhere on Earth. The train winds it's way through spectacular mountainous scenery for almost 500 kilometres of track. Enroute are 254 tunnels and 435 bridges – one of which is the highest rail viaduct in Europe. The route begins in Serbia, passes through Bosnia and Herzegovina, and concludes in Montenegro.
Tito's Blue Train was first running in 1959, and remains almost completely in the same state as it was back then. It really is a time-capsule. It's not hard to imagine the days where Tito was alive, using the same train to move around the various republics of Yugoslavia. Painted in striking blue, Tito could sleep, have a bath, or sit at his desk and get some work done – all the while waving to the citizens of Yugoslavia who would love to see the man, and his beautiful train, criss-crossing the countryside.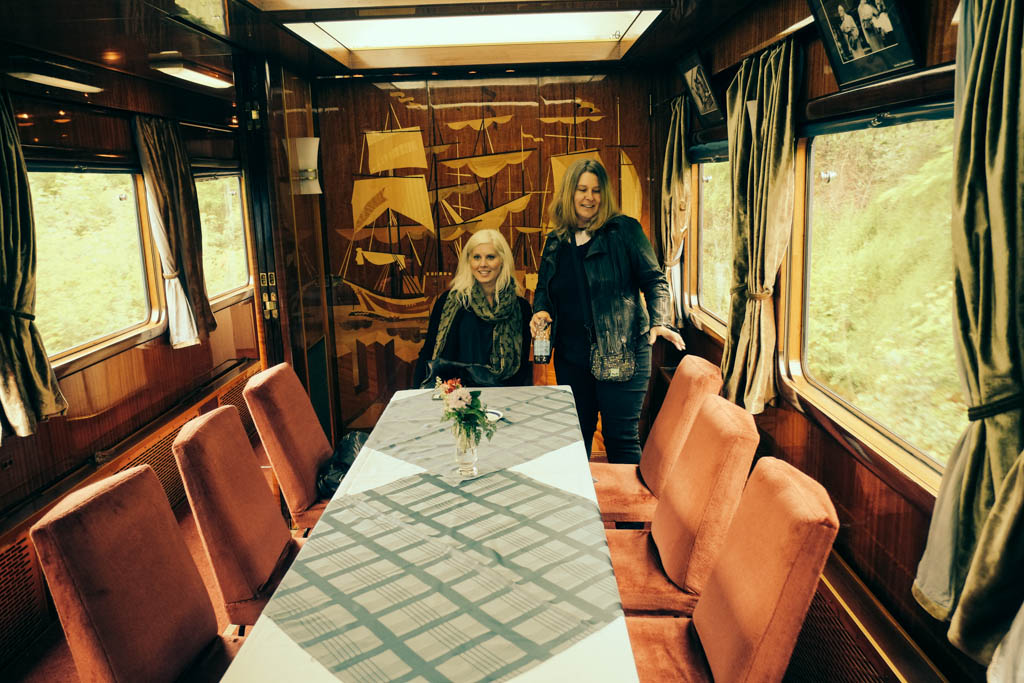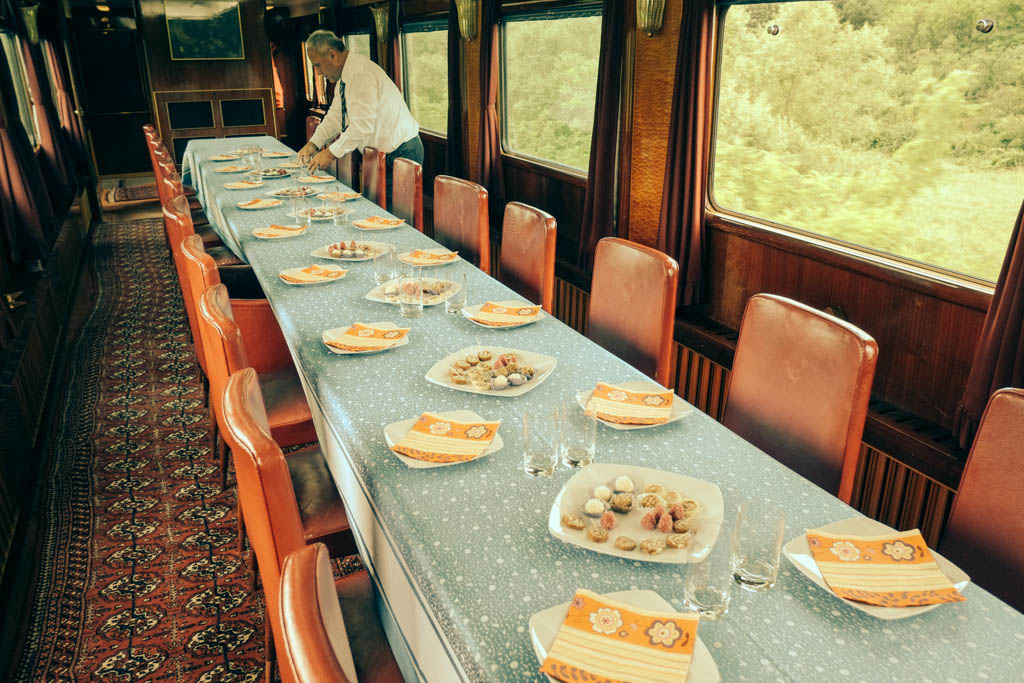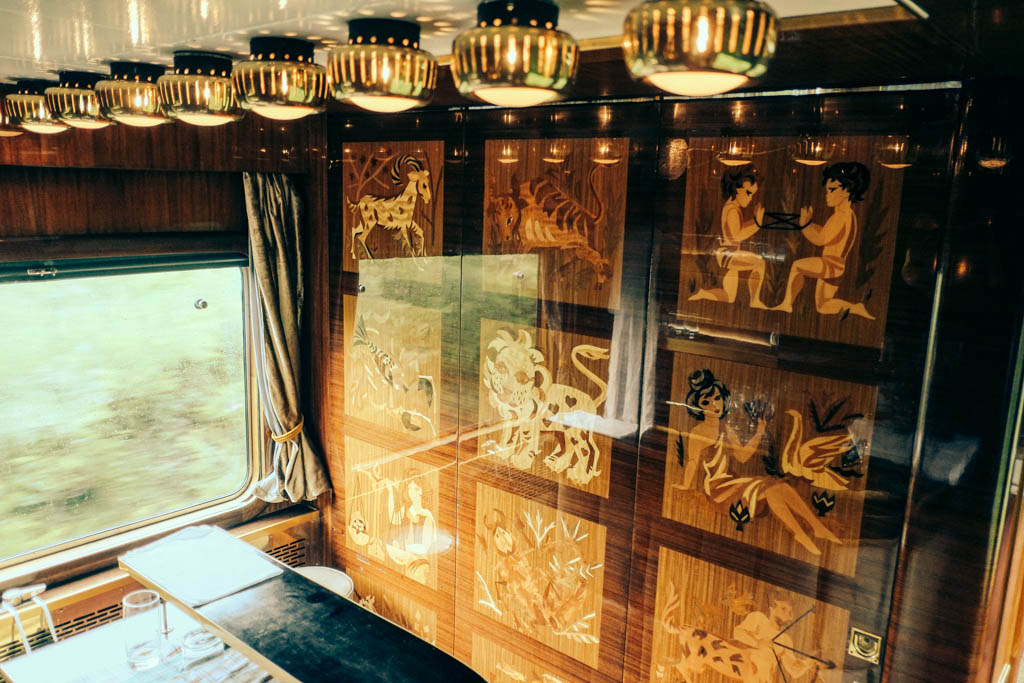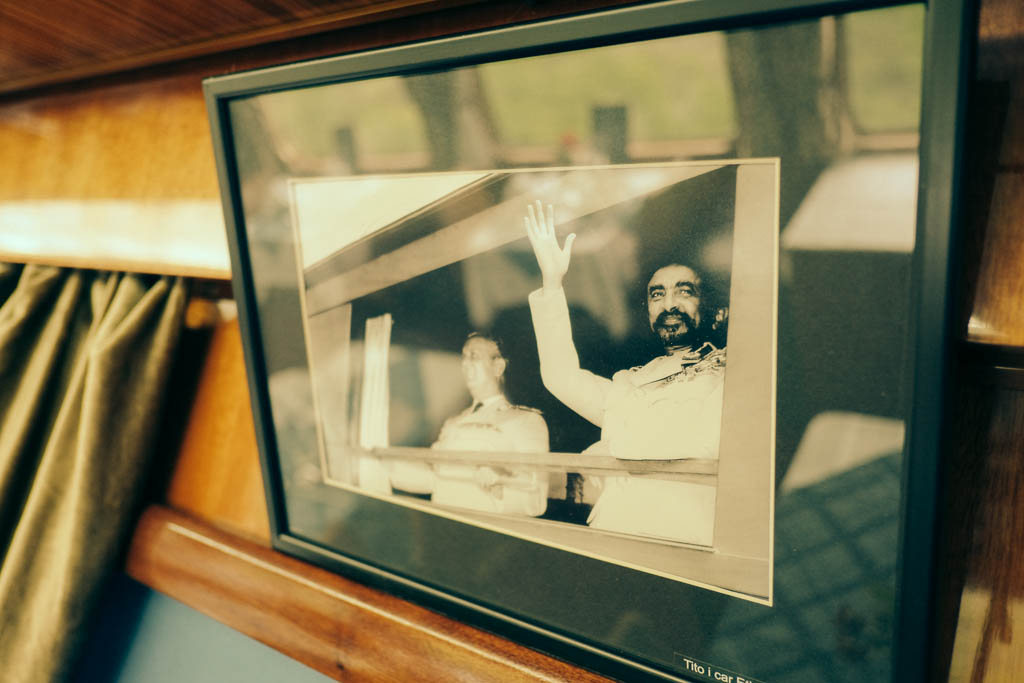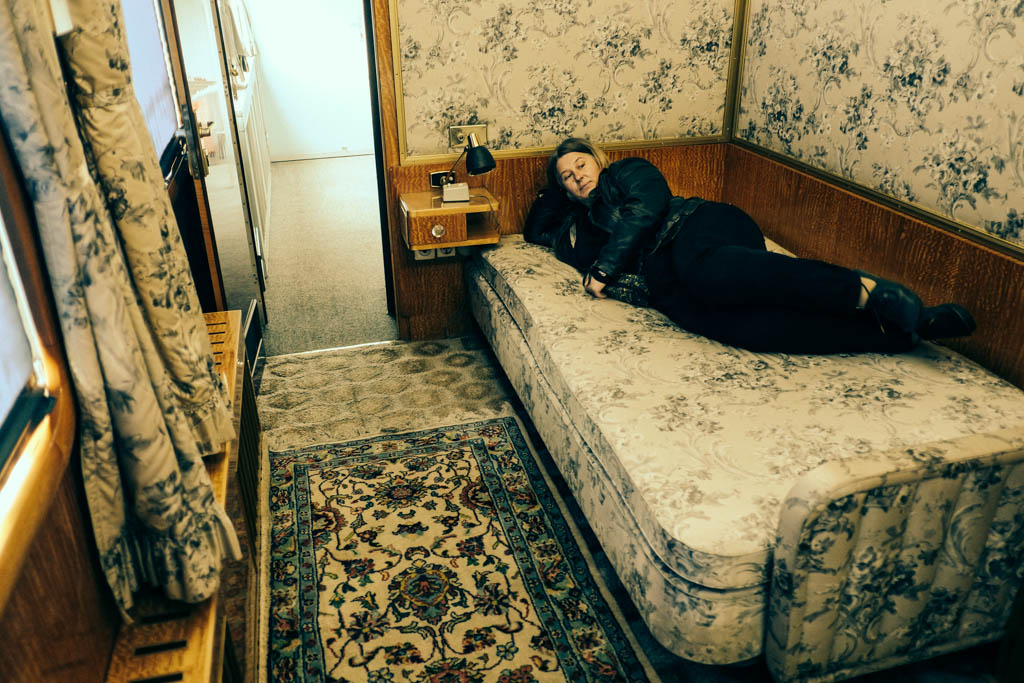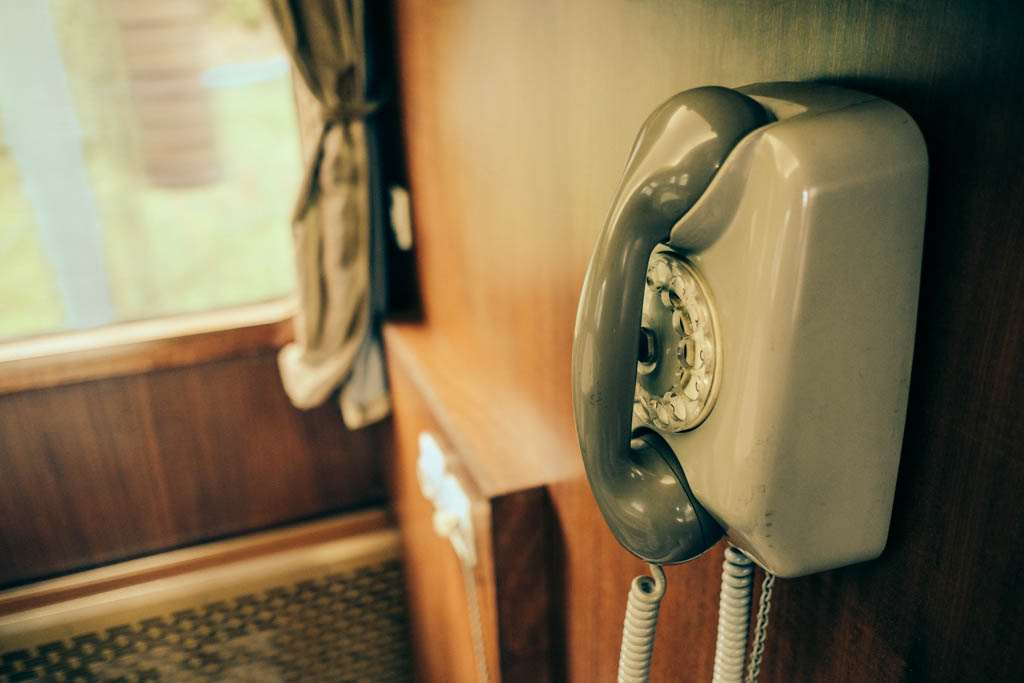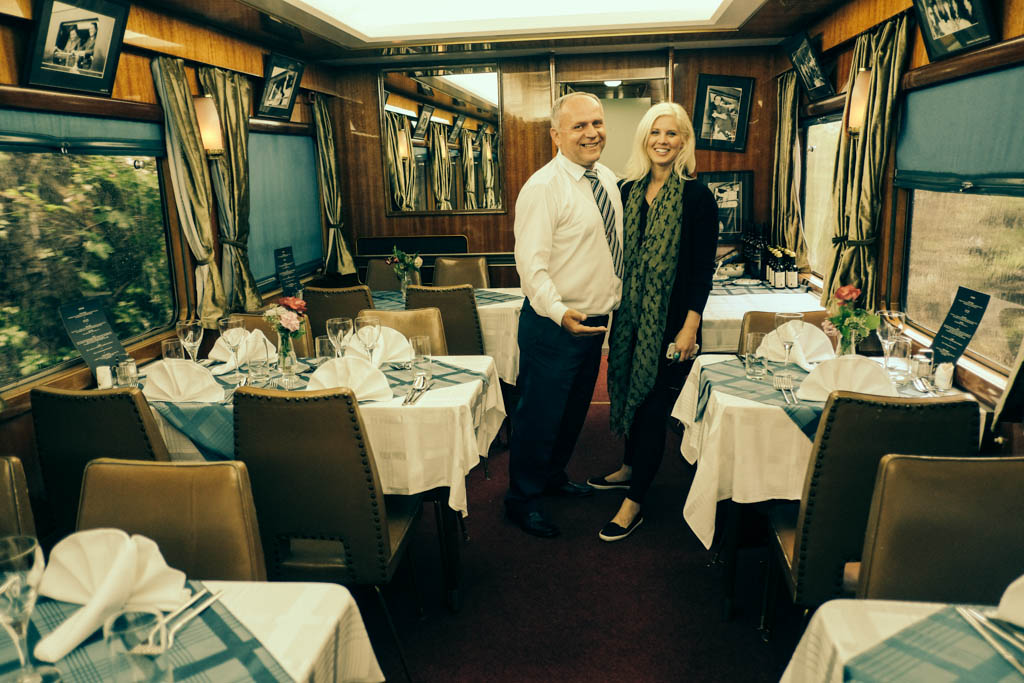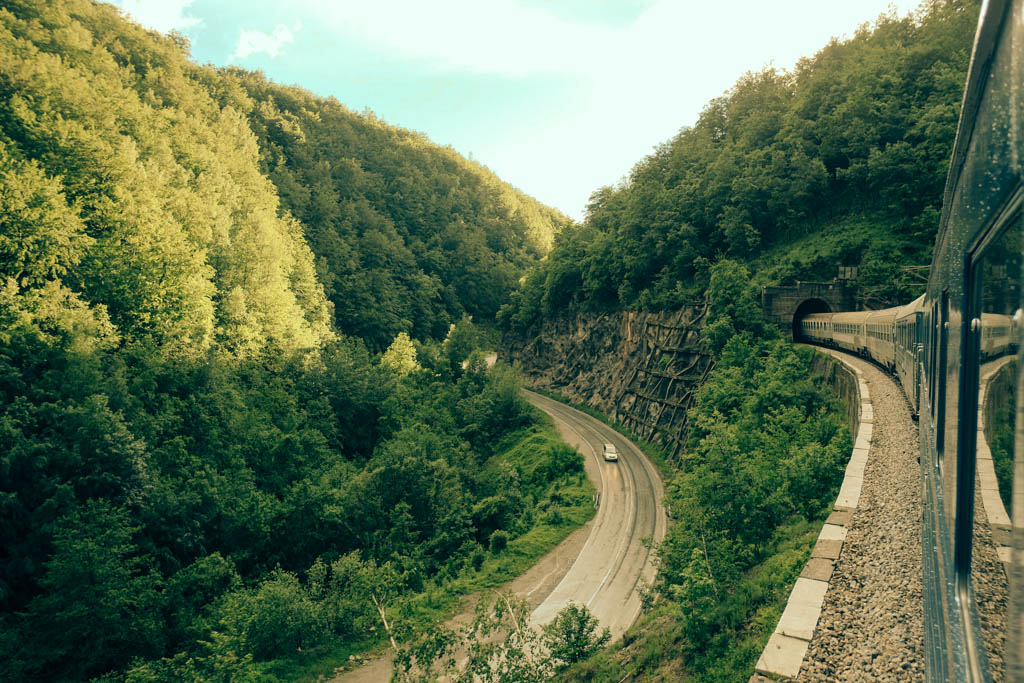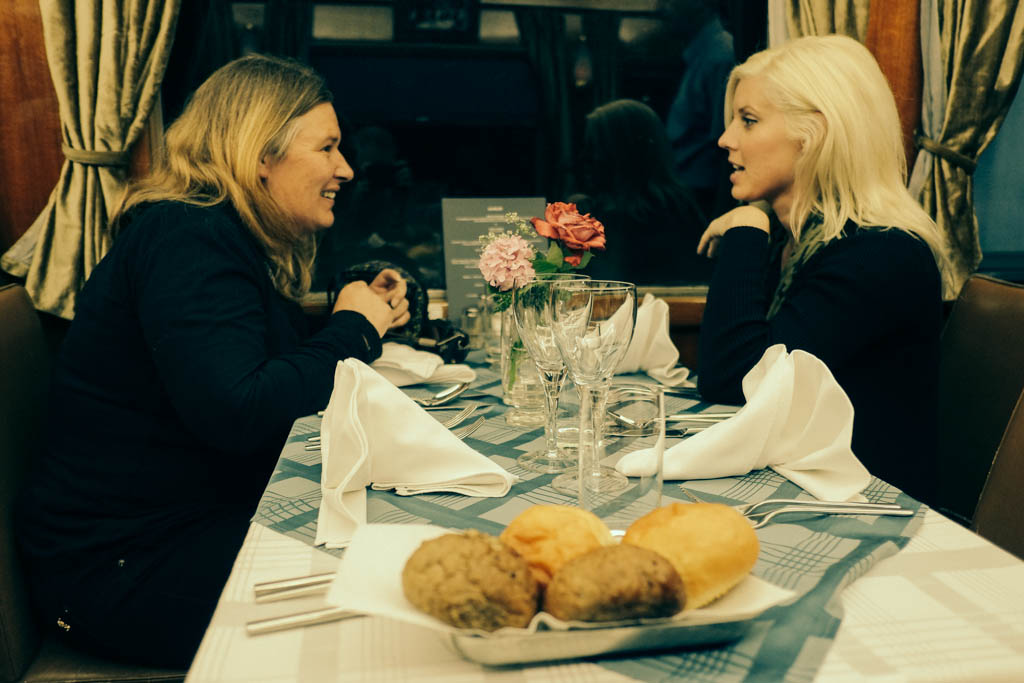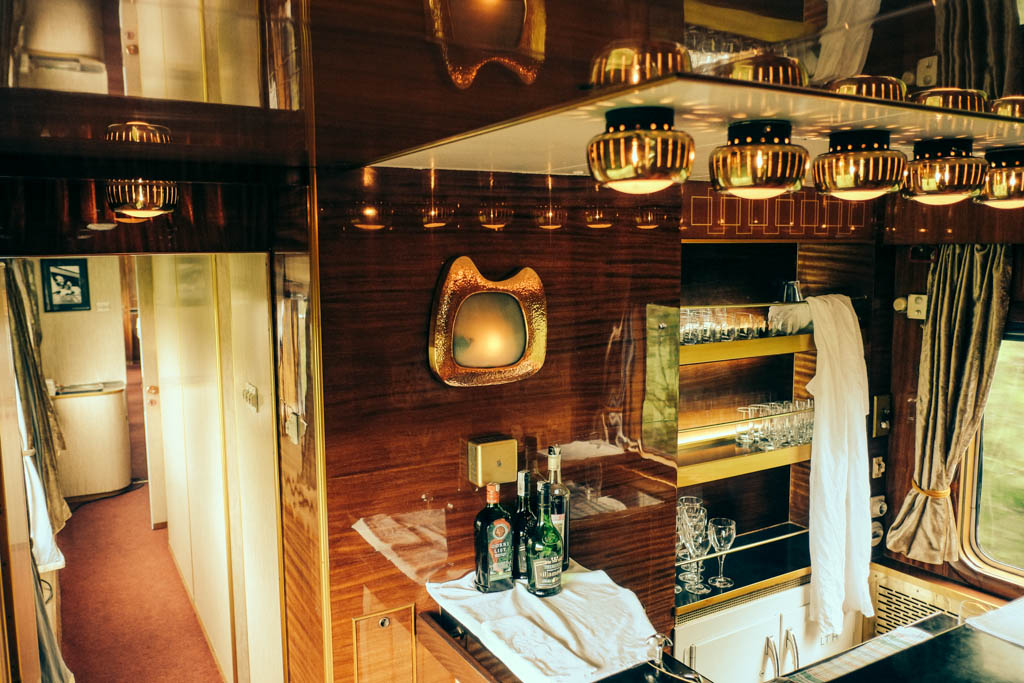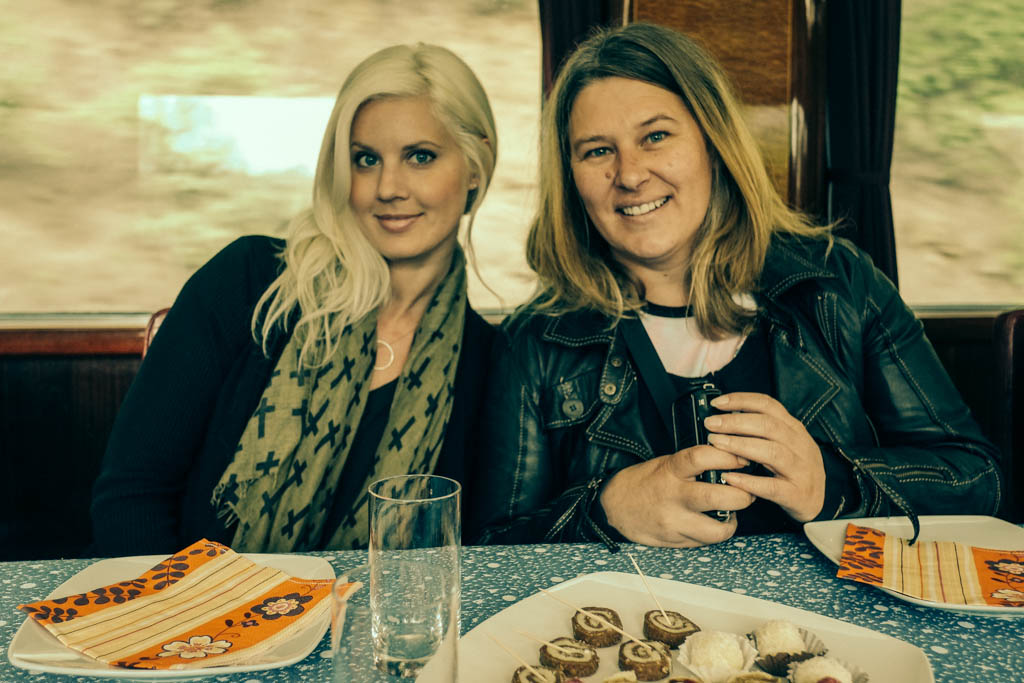 click to see an interactive map showing the location of this article
In 1980 the blue train was used to take Tito's coffin all over Yugoslavia, for one last hurrah. And in 1981, the train was finally put to rest. For more than two decades Tito's Train was safely stored, and thus preserved, in Belgrade. Now, several times a year a small group of passengers get to live in the lap of Yugoslav mid-century madness.
Whichever title you want to use for Marshal Josip Broz Tito – benevolent dictator or president for life – one thing is for certain.
He was loved by his citizens, and owned the coolest train on the planet.
Nate
PS, if you're on Facebook, you already know I've been exploring Montenegro. More on that soon, as well as a catch up on some more amazing Bulgarian concrete. Come and join me over here.
PPS, this week I find myself on the Croatian island of Mali Losinj – staying in a mid-century hotel so cool it may have brought a tear even to the eyes of Tito. I'm helping out with an experimental art festival called "Skver", held in a semi-abandoned historic shipyard.
BTW, I would love to send you the next dispatch, posted from some-where random around this planet (and you'll soon find out why YOMADIC email followers are my favourite followers):