What I Really Think About Travel Photography – Bosnia and Herzegovina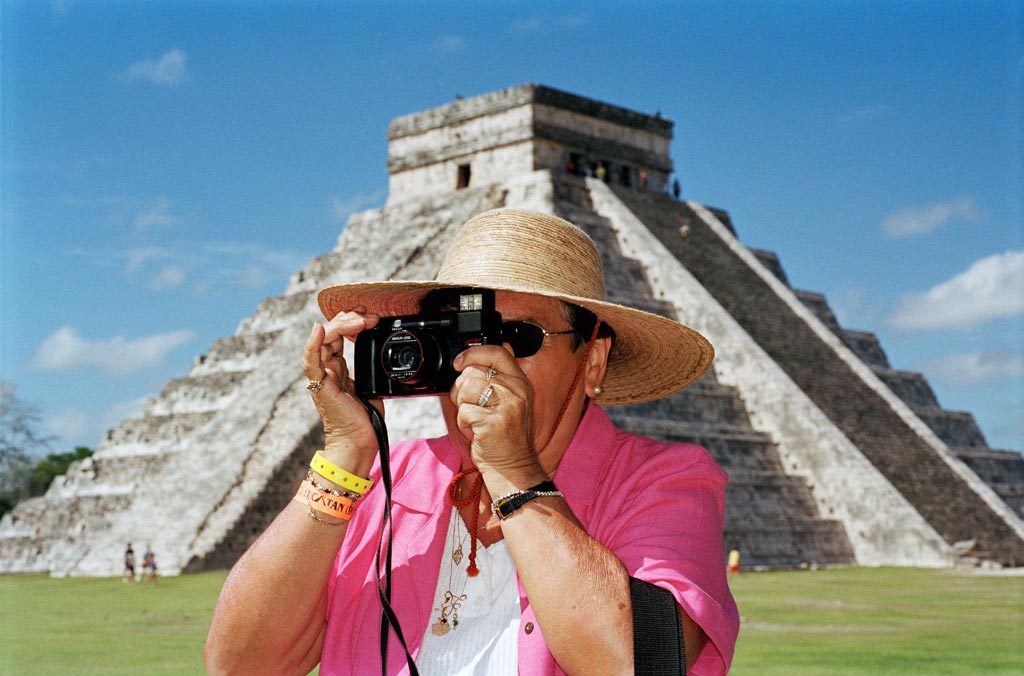 Very recently, I visited Bosnia and Herzegovina twice. First, it was aboard Marshal Tito's Train, enroute from Belgrade, Serbia, to Podgorica, capital city of Montenegro. For a ten mile stretch, the train tracks skirted in and out of B&H (the country, not the cigarette brand). A week later, I traversed the entire width of the country overland. From the south east border I left Croatia, passing through B&H all the way to the western border. Hugging the Adriatic coast, I stopped for a Burek and a coffee, and then passed border formalities to exit back into, umm, also Croatia. And so, B&H joined an exclusive list of countries – the countries I have visited where I didn't take a single photo.
Here's what I really think about travel photography. Almost all of it, sucks. The world needs another photo of a famous landmark, or UNESCO site, about as badly as it needs a photo of you or me standing in front of another famous landmark or UNESCO site. Sure, I've been guilty of this hubristic egotism on far more than one occasion. But as time passes, these typical tourist snaps become the least favourite of all my photos. They're the ones I rarely, if ever, return to for one more viewing.
The turning point for me came a few years ago. I carefully composed, exposed, and captured a photo of the modernist Bauhaus building in Dessau, Germany – hisptering it up a bit by utilising an old school film camera. After the film was processed and carefully scanned in high resolution, I dutifully uploaded it to Flickr for all the world to see. I awaited glowing accolades, and sure enough, I soon received an invite. My Bauhaus photo had been selected for inclusion in the "official" Bauhaus photo group. When I checked out the group, to see what other examples of fine photography it held, I was incredulous – every single photo in the group was of the same building, and all were taken from exactly the same angle. The photos in the collection were taken by different photographers, over a period of several years.
My photo was indistinguishable from a hundred others.
click to see an interactive map showing the location of this article
Is the point of travel photography to be able to take the same photo as everyone else?
You'll need to decide that for yourself.
But keep in mind – just because you're going on vacation, it doesn't mean you need to take photos.
Despite my love of travel, and photography, and writing about it publicly – Bosnia and Herzegovina becomes the fifth country I have visited, without taking a single photo.
Yes, it was just a quick pass through Bosnia and Herzegovina. Maybe my camera battery was flat, or I was prevented from taking photos by another technical glitch? No. A few years ago I spent sixty days on the idyllic South Pacific island of Vanuatu, visiting four times during a nine month period. In between pools, beaches, resorts, cocktails, dancing with old Filipino ladies, and drinking Kava late into the night at Ronnies with the locals, I didn't think once to take a photo.
And I have no regrets.
Even the best travel photos fade, but the best travel memories don't.
If I don't take a photo on every day of this journey, or in every country, it's no big deal.
The world will keep on turning, and Filipino ladies will keep on dancing.
Nate
PS, the photo accompanying this article is by one of the worlds greatest photographers – Martin Parr.
BTW, I would love to send you the next dispatch, posted from some-where random around this planet (and you'll soon find out why YOMADIC email followers are my favourite followers):