Skopje Macedonia – Riot Squads and Large Scale Political Rallies 'r Us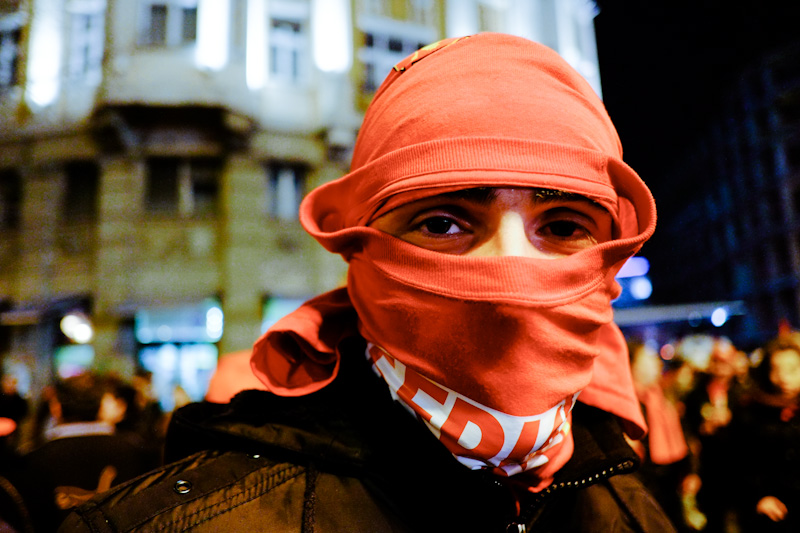 As a smart and careful traveller, I always make sure to investigate potential riots and large scale political gatherings in any foreign land. In my first 48 hours in Skopje, capital city of Macedonia, I got to check out both. After reading this article, some people may think Skopje is a hotbed of citizens rioting and spending their Saturday nights attending political rallies. Objectively, is that the truth?
Well, objectivity is such a fickle thing. No matter how this photo series is presented, someone is bound to get upset. This isn't a new thing on Yomadic, I almost felt like an official apology was necessary before clicking publish on my Croatian and Serbian articles. I'm sure many people now believe that those two Balkan nations are just hives of extreme corruption, filled with decaying concrete communist architecture. Indeed.
Of course there is more to Skopje than just smoking, drinking yoghurt, and watching the occasional riot or political rally. After being here for just a couple of days, I've already seen a major road close down due to a face-off between protesters and riot police, and a huge political gathering in the center of the city. So are these photos any less objective than showing a series featuring grassy fields, well groomed wildlife, snow capped mountains, and beautifully preserved historic architecture? You may draw your own conclusions.
click to see an interactive map showing the location of this article
Skopje is amazing, and I don't use that term lightly. Local architectural ranges from baroque to brutal, and from Disneyland-esque to Las Vegas-esque. Located in the valley of a mountain range, Skopje's neighbourhoods include the largest Gypsy (Roma) community in the world, and the Ottoman influenced old town on the doorstep of the city center. In both places, you'll find some of the nicest meat filled pasties you will ever eat. It's genuinely surprising how many layers there are to what is seemingly just a small Macedonian city.
As usual, a week just doesn't seem enough. But that's all I booked in Skopje, in my little downtown communist-era shoe box dream-apartment. Soon, I'll give a thorough wrap-up of the city. In the meantime, if you want to know more about Skopje, and Macedonia, check out the article over on the Blond Gypsy.
For now, I'll just leave these photos here.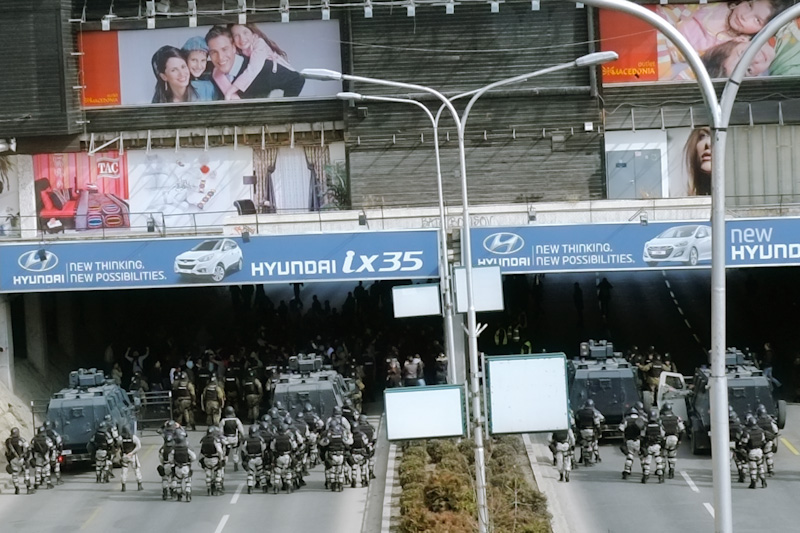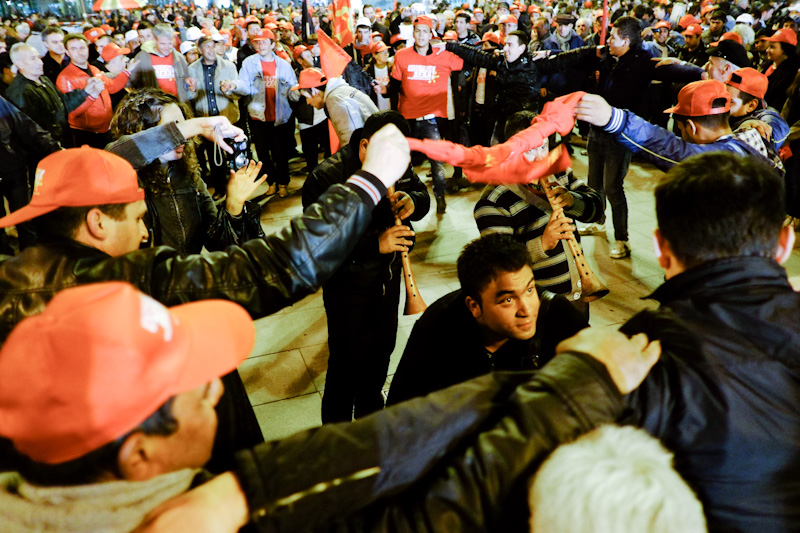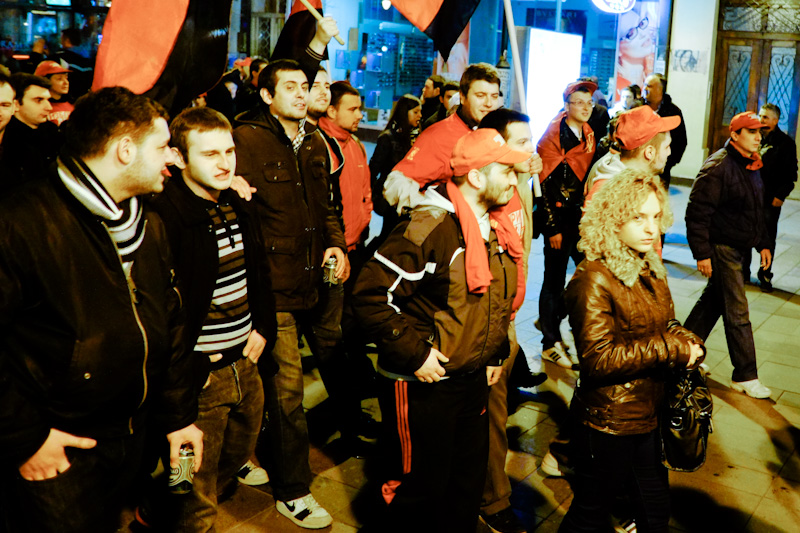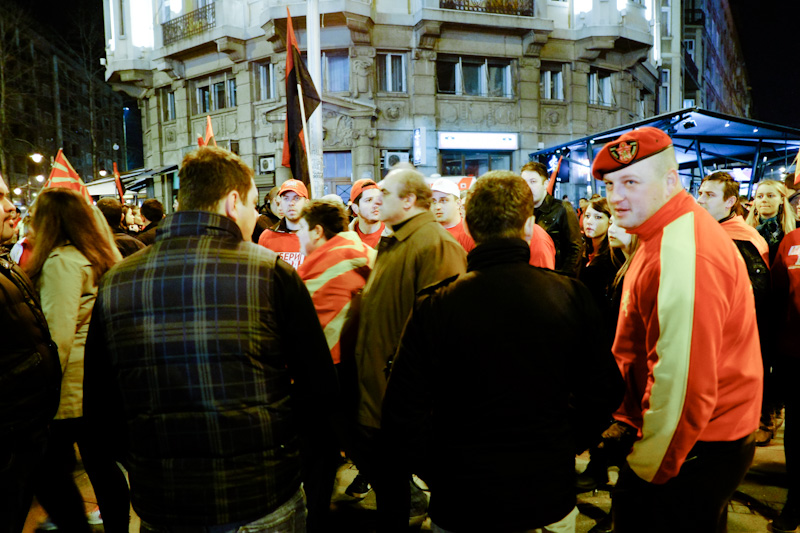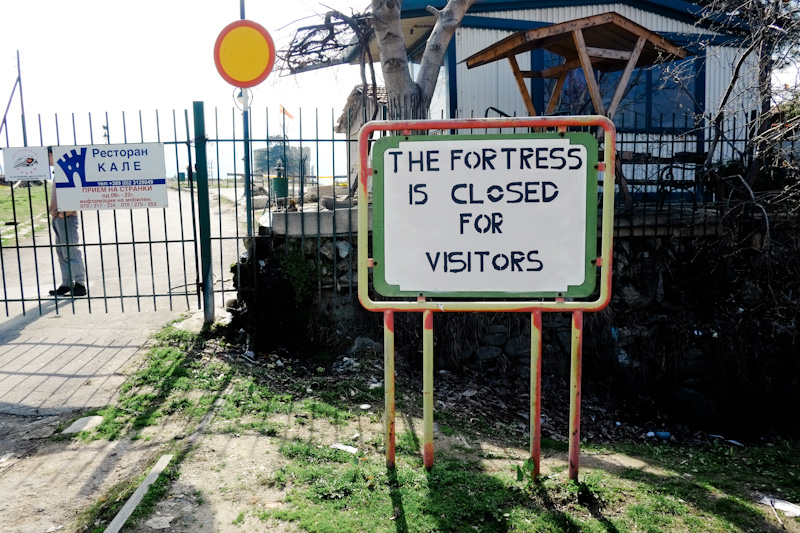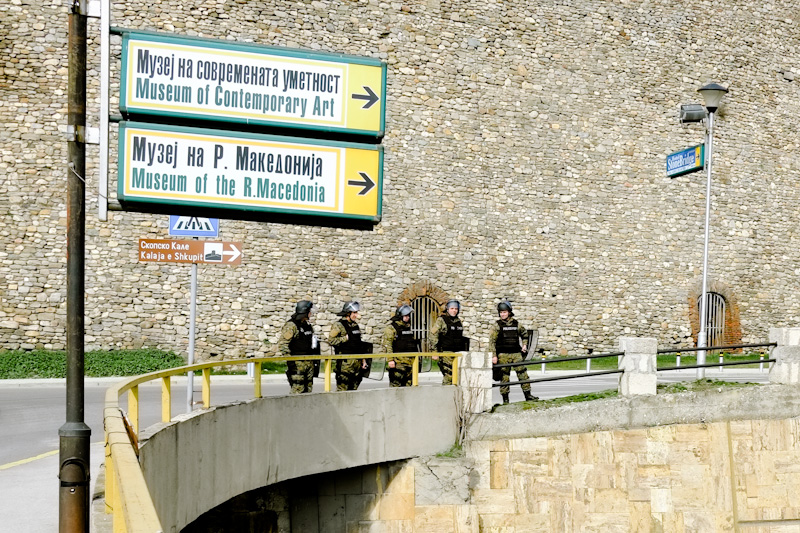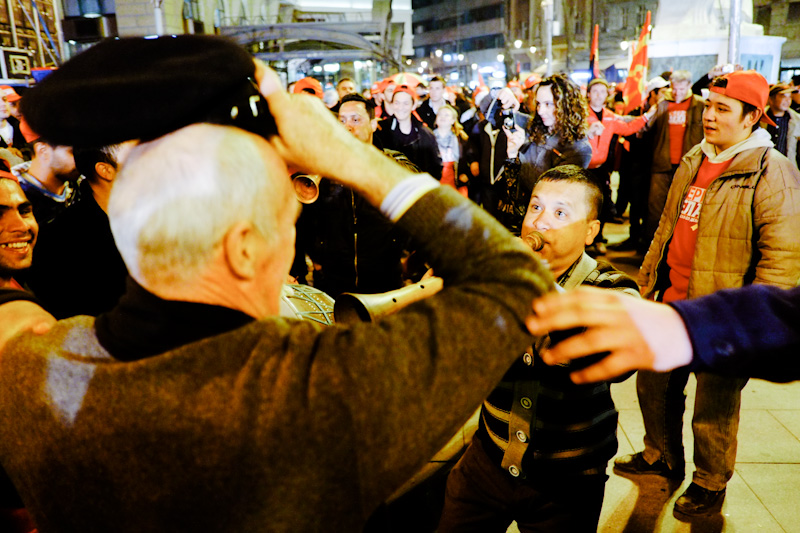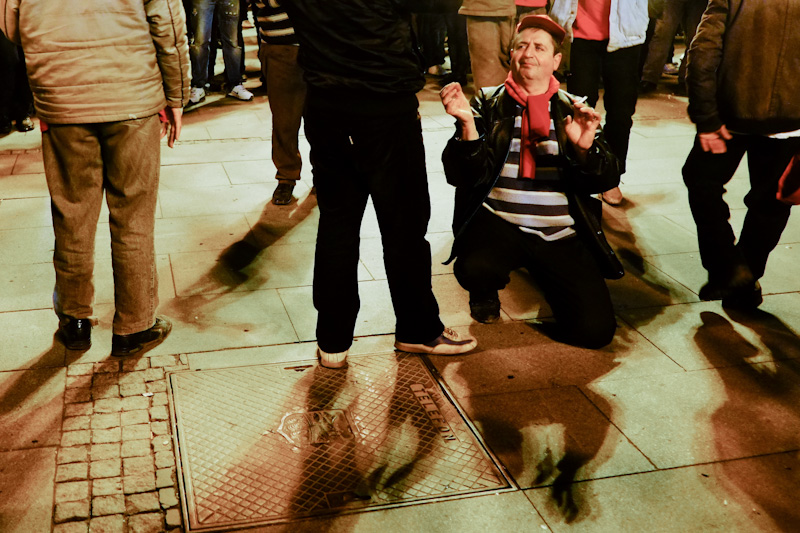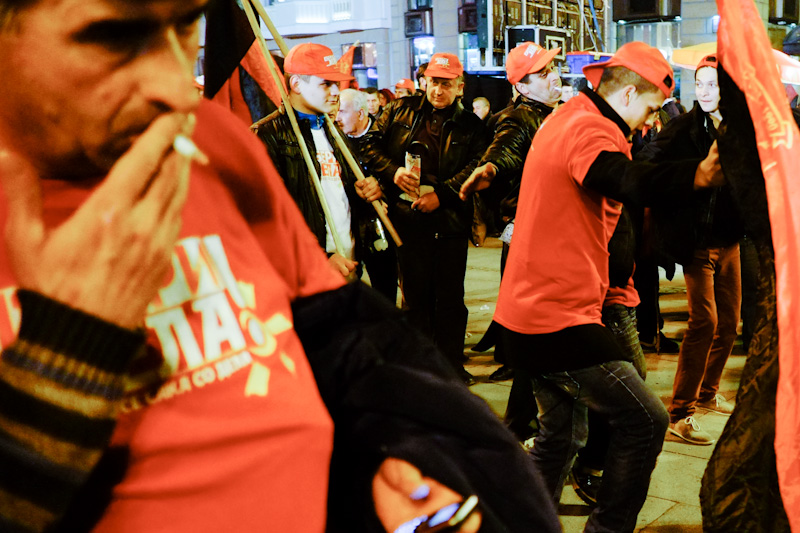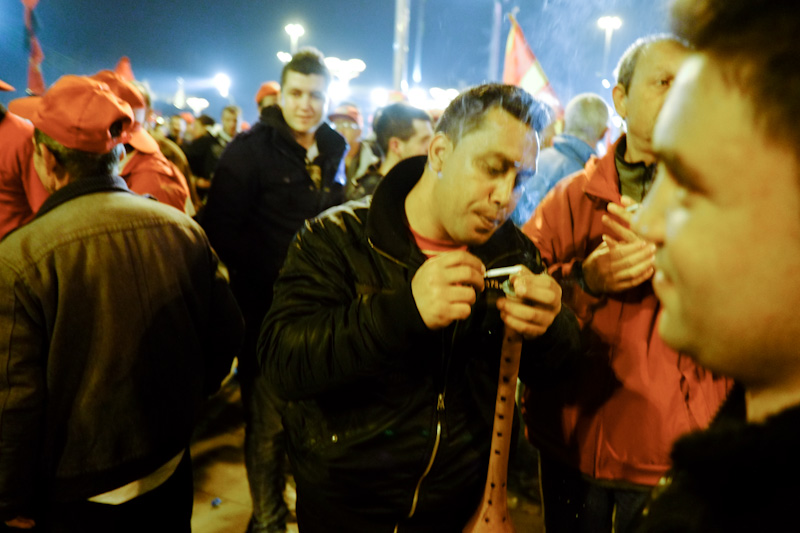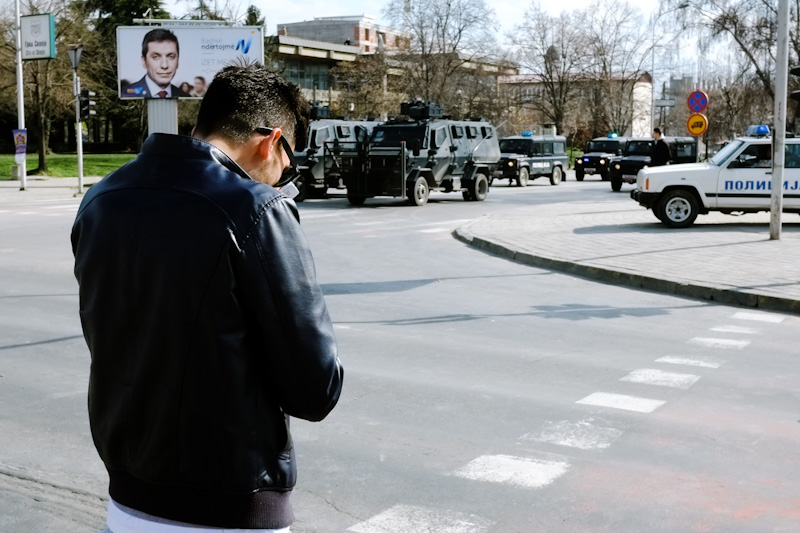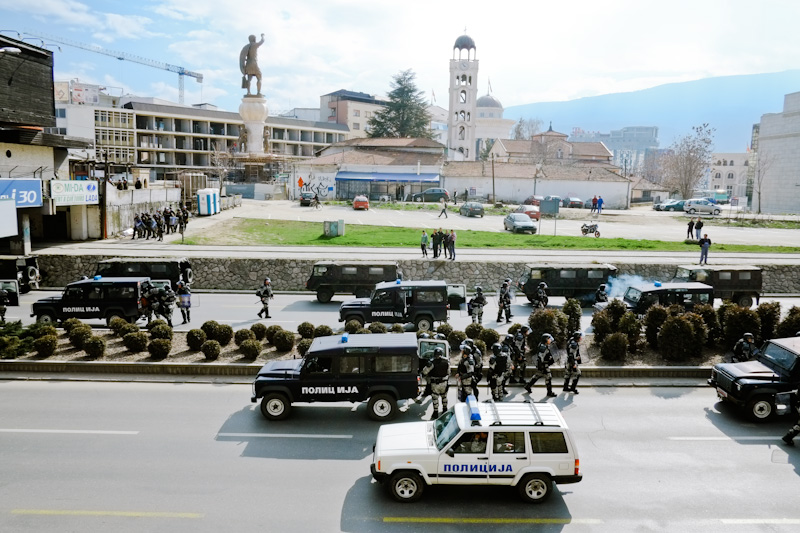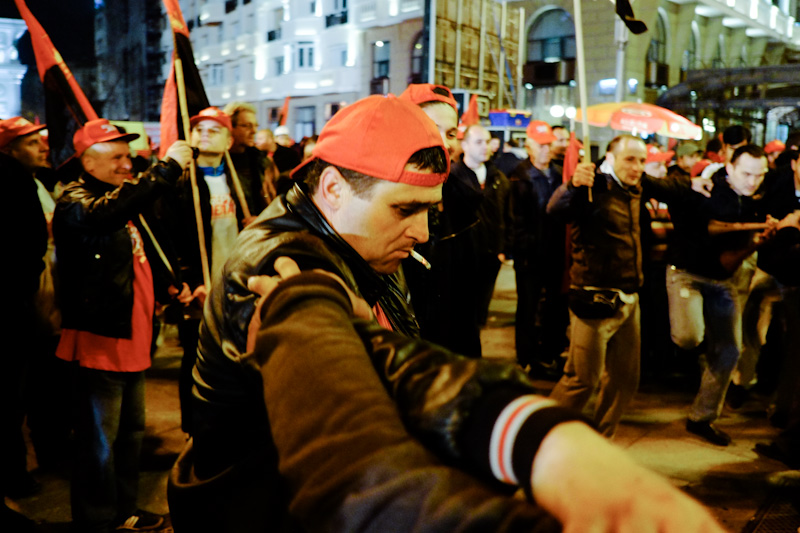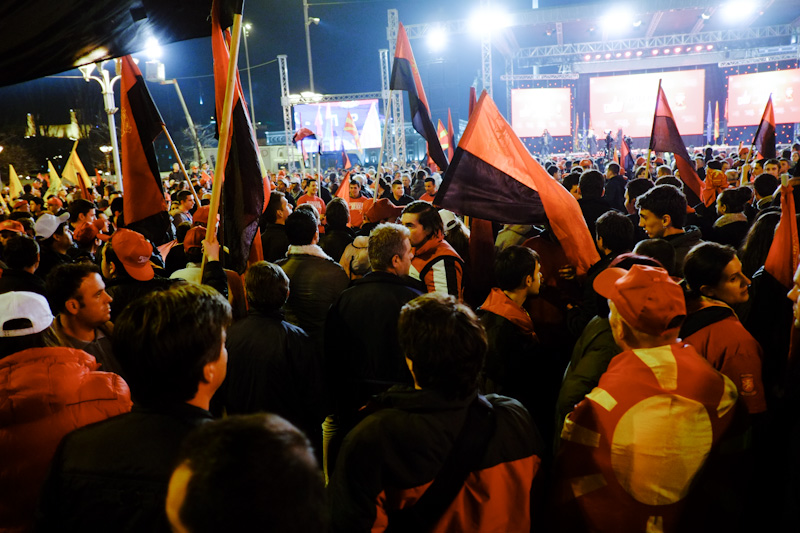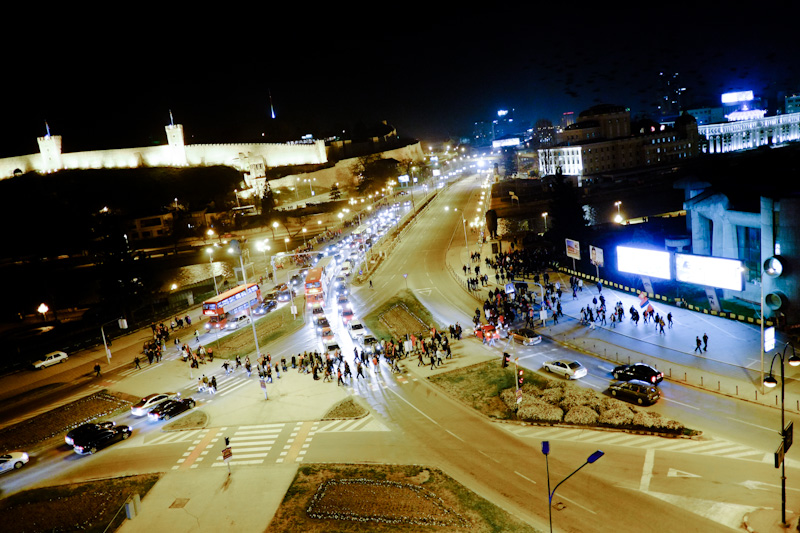 In the name of objectivity, I'll add this: the riot didn't occur as the protesters had the good sense to see they were clearly outnumbered by riot police, the downtown political rally was attended by 90,000 and was peaceful, people have been incredibly friendly here in Skopje, and Macedonia does not report official statistics regarding smoking prevalence.
Skopje, wow. Just wow.
Nate
BTW, I would love to send you the next dispatch, posted from some-where random around this planet (and you'll soon find out why YOMADIC email followers are my favourite followers):