Skopje, Macedonia – Another Weekend, Another Political Rally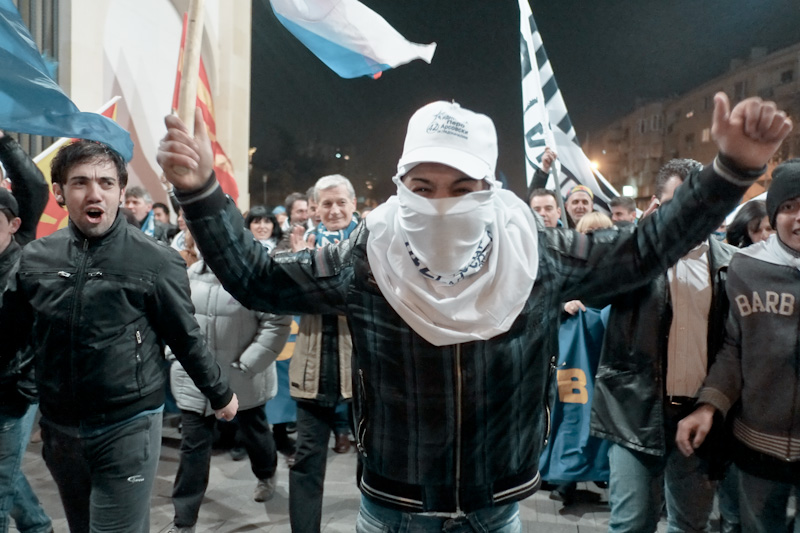 It wasn't supposed to be this way. This post was meant to be a showcase of communist era architecture, of which Skopje – capital city of Macedonia – has a mind-blowing array. However, from the 5th floor of my beautifully brutal communist-era apartment in Skopje, tonight I heard chanting coming from down below. A large crowd was gathering in the middle of the street, singing, smoking, and blocking traffic. Naturally enough, I went downstairs to investigate. Re-runs of dubbed Seinfeld would have to wait.
"Allo allo allo! What's all this about then ay Guv? Do you speak English?" I didn't actually speak like a jovial Londoner, as he was a particularly burly Macedonian man, and we were standing in front of several thousand people marching towards us down a fairly dark street. On a late Sunday evening, inner city Skopje, a handful of other equally burly men were looking at him for direction. In turn, the front runners of the group were waiting for orders on whether to stand and wait for the crowd to grow, or move forward.
"This is a march, for the opposition party!" A few pleasantries were discussed between crowd control duties, as he was impressed that I was here from Australia. Perhaps, he mistook me for a news reporter. "Take a photo of this lady! She is beautiful!" He pointed at one of the ladies holding down the front line of the crowd. "Ah, let me guess, it's your wife, isn't it?" "YES! HAHAHAHAHAAAA!". Nice one, burly Macedonian dude.
We were headed towards Macedonia Square in the center of the city, about a twenty minute march away. Waiting for us would be a large crowd, dance music blaring, flags waving, snacks being consumed, and of course, cigarettes being smoked. Even after 10pm on a Sunday night, they're just getting started. The Macedonians are serious about the upcoming election, which will take place next weekend.
Time to book the apartment for another week.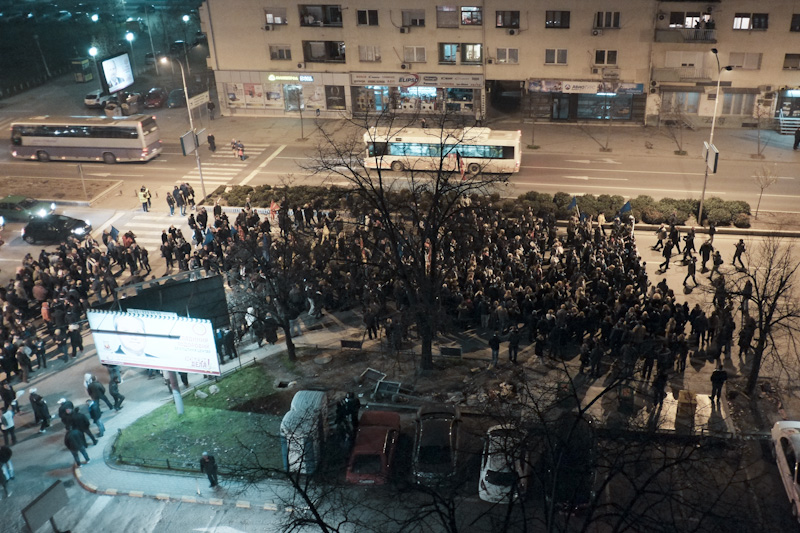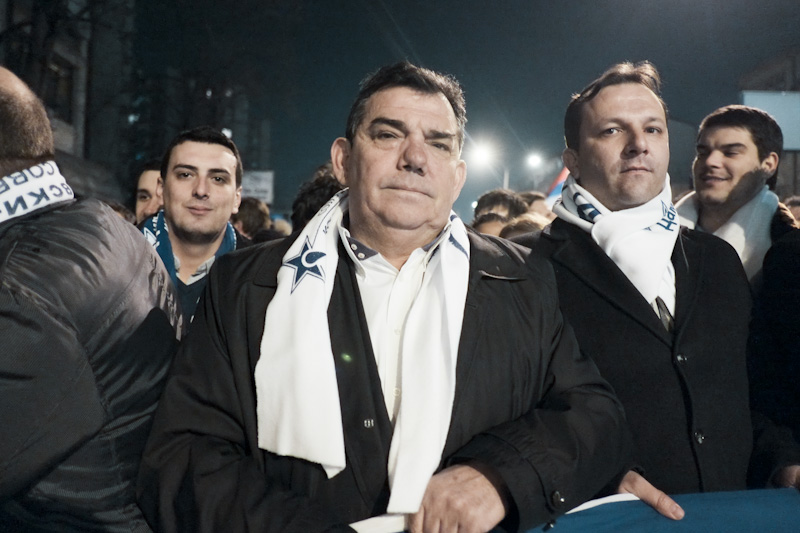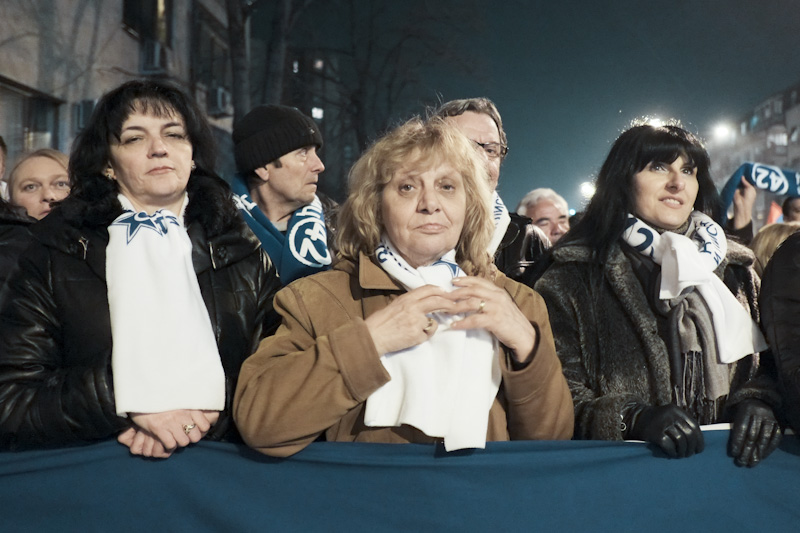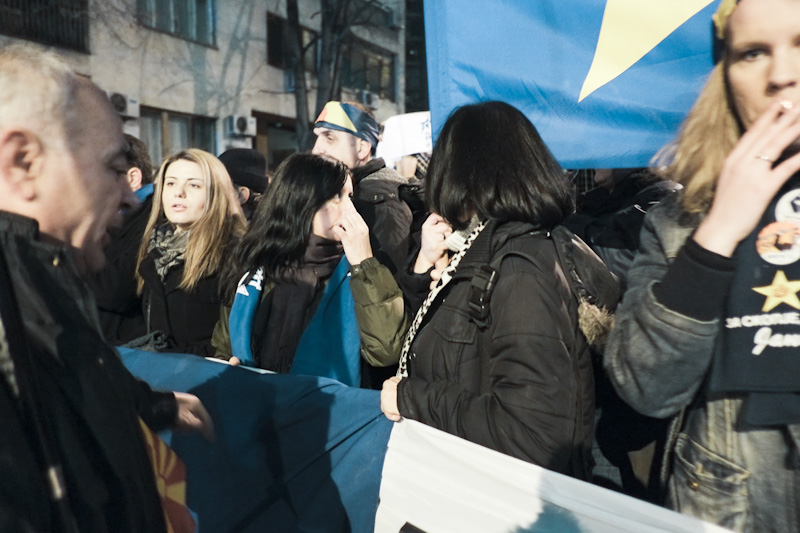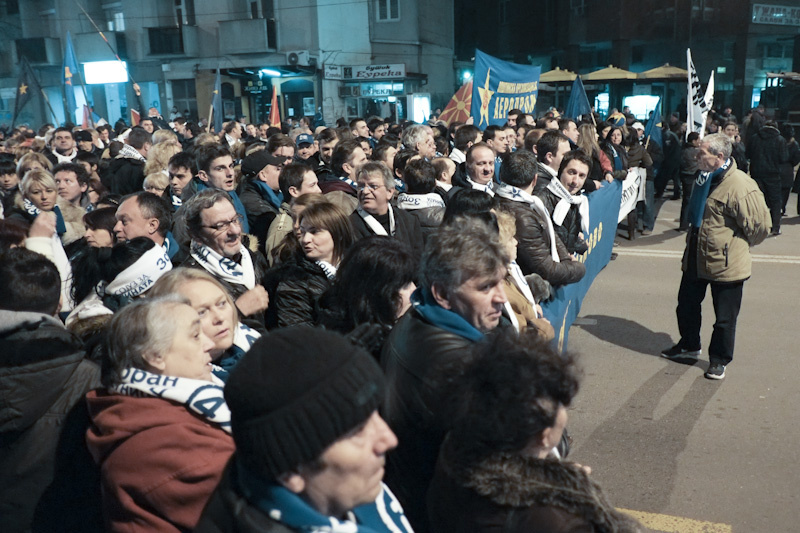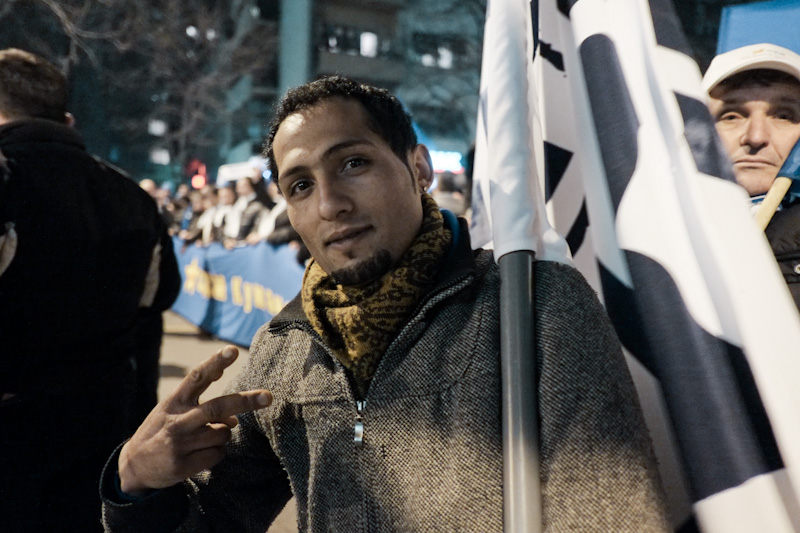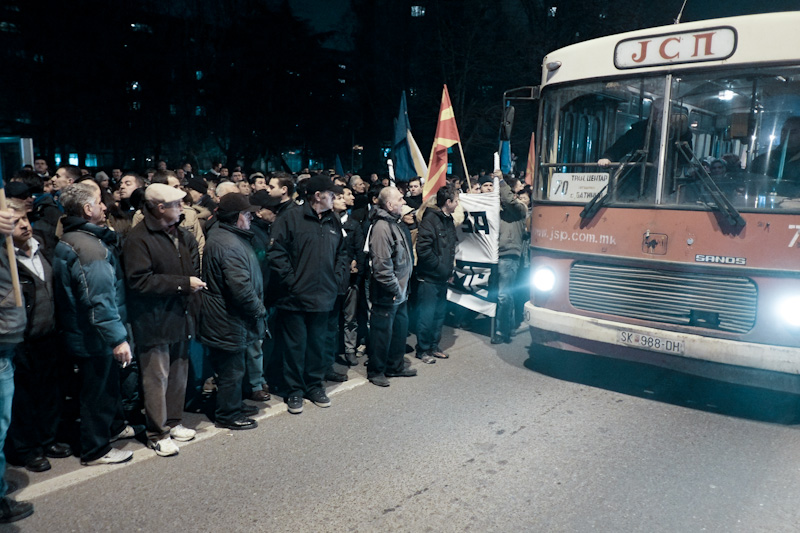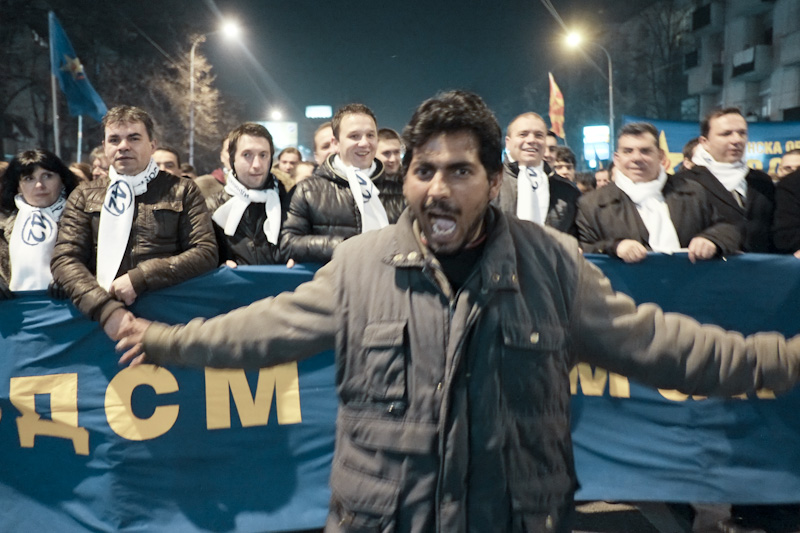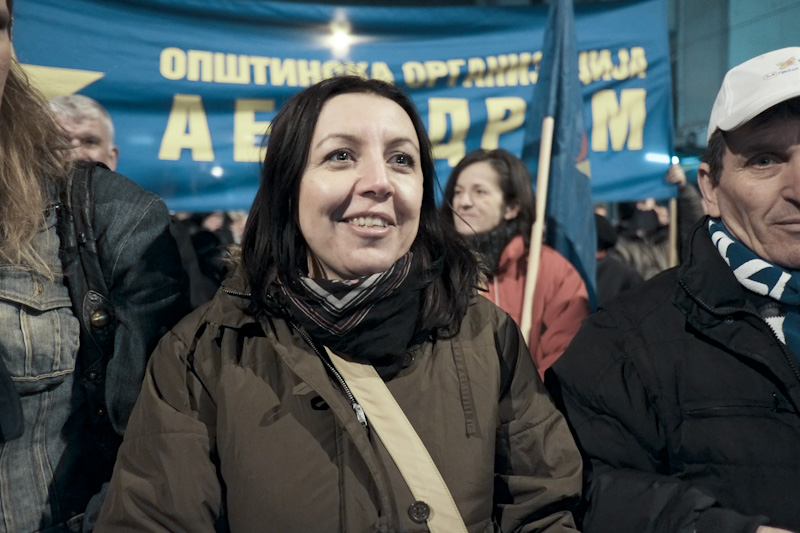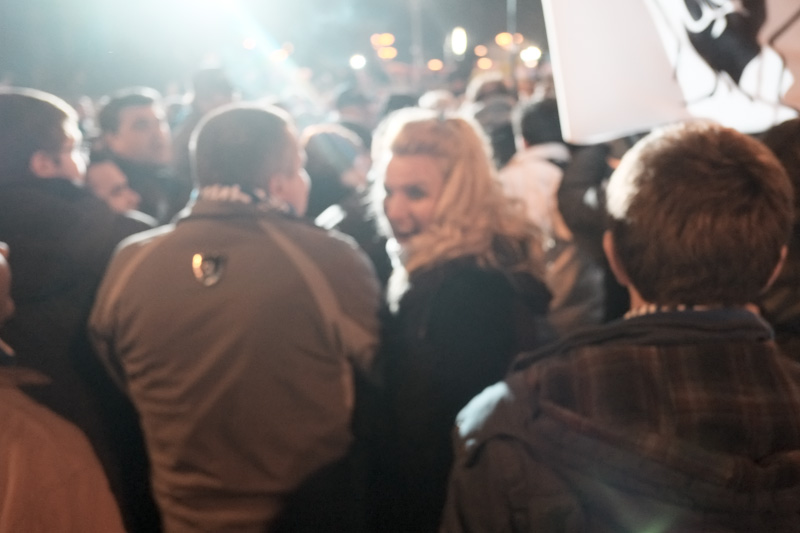 click to see an interactive map showing the location of this article
I can't say I know much about Macedonian politics, but I can say that I'm starting to understand the people of Macedonia. They're proud, spirited, community minded, and more than willing to wear their hearts on their sleeve. Qualities I'm particularly fond of.
Skopje continues to amaze me on a daily basis. I could write forever about this city.
However, this being a late Sunday night unscheduled post, I'll keep it short.
I need to get up early tomorrow, I've been told that McDonalds serves beer with it's breakfast menu.
Nate.
PS, thanks to local Macedonian website off.net.mk for picking up my last story on the Skopje almost-riots and political rally.
BTW, I would love to send you the next dispatch, posted from some-where random around this planet (and you'll soon find out why YOMADIC email followers are my favourite followers):