Singapore: Colonialism, Cronyism and Capitalism – Deciphering a Nation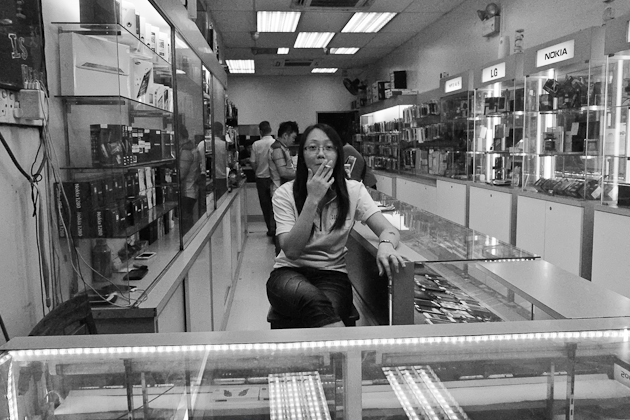 "Locals pay a hundred dollars entrance fee just to get in lah!". The taxi driver had been a comedian the whole journey from the East Coast Food Center, taking us back to the quieter back-streets of China Town. Now his voice, and message, had turned serious. The talk had gone from chilli-crabs, to the socio-political issues facing Singapore – the original Asian Tiger.
We were driving in the shadow of eight billion dollars worth of glass, steel, and concrete. Above us, three skyscrapers were nursing a 340 metre long "sky park", 200 metres above Marina Bay. This is the worlds most expensive casino complex – two and a half thousand hotel rooms, five hundred gaming tables, and almost two thousand slot machines. The Zeplin-like sky park is the most incredible landmark a city could wish for.
"A hundred dollars lah!…no charge for the foreigner only locals lah!". Singapore is a confusing city. In other regions of South East Asia, tourists and expats alike are often expected to pay the dreaded foreigners tax. Museum entrance fees in Malaysia. Street food in Bangkok. If you're white, you may be asked to pay above the odds.
Morals, ethics, rights, wrongs – it's just the way it is. Not in Singapore, where the colonial shackles of ye merry old England haven't quite yet been broken. Bars in Singapore still proudly sport signs proclaiming "two for one drink special*". The small print the asterisk refers to – "expats only".

Singapore, now a major player in the world of international banking and finance, has a simple unwritten rule – if you're an expat, expect to be paid more than a local, at the same company, doing the same job. In fact, the company may pay your Condo rent for you and your family, as well as other benefits not offered to the locals.
When you do get your Condo, you can be sure it will be in the "nice" part of town. I spotted advertisements for a new complex near Singapore's glamorous Orchard Road, prominently featuring such attractive selling points as having white people as your neighbours, an extensive list of rules for the residents, and the ability of your children to be able to safely wait behind glass doors in the lobby before taking the potentially dangerous walk (6 feet away) to the school bus. This, in what is one of the safest cities on earth.
Strangely, my Taxi driver, of Indian heritage (mother born in Singapore, father in India), shrugged off the Sky Park premium for locals with a submissive look of "ah well, what are you going to do?". I didn't push the issue.
Politics and travel are often dangerous partners. Without knowing the history of a nation, without having the fine-grain life experience of growing up in whatever foreign country I am in, I'm usually cautious about broaching politically charged issues with locals. You just don't know who you're going to offend. I would love to know how the locals feel. But in Singapore, a nation known for strong media censorship, how is a traveller to know what the locals really think, without discussion?
Food is where the locals get a bit of their own back. Singapore is rightly famous for its "Food Centers". Often containing more than a hundred "hawkers", food vendors specialising in just a few dishes – sometimes just a single dish – are a Singapore institution.
Maxwell Road Food Center is typical of where the locals eat. One of Singapore's oldest food centers, a memorable meal can be had for just a few dollars. Tian Tian Hainese Chicken Rice is a current favourite (rightfully so, in my opinion). The queue usually snakes past several other stalls, and often out the door around lunch time. For a large serving of carefully prepared Hainese chicken, secret chilli sauce, a bowl of chicken soup, and fragrant rice so tasty Anthony Bourdain referred to the actual Chicken as optional, expect to pay about three dollars.
Some of the dishes are a little too local for most expats and tourists (various flavours of frog porridge comes to mind), but with a countless selection of amazing dishes available, visiting Maxwell is a must for any wannabe food tourist.
Newton Food Centre, not far from Orchard Road, is busy with tourists. Many Singapore locals use their insider knowledge to avoid Newton. Sometimes mediocre food, often above average prices, and guaranteed annoying touts are the order of business at Newton Circus.
"Often above average prices" may be understating things just a touch. In 2009, a group of six American tourists were charged four hundred and ninety one dollars for their meal at Newton Food Center. Back at Maxwell, Madam Fui Kui Lan – proclaimed one of the fifteen "Hawker Legends" by "Makansutra", the bible of Singapore Hawker Food – will serve you and one hundred and fifty of your closest friends the famous Tian Tian Hainese Chicken rice.
Perhaps that explains the nonchalance when it comes to local vs expat prices. Who needs to visit a billion-dollar Casino, when there's a lifetime of food exploration to be done? Not me, lah. 
Singapore's reputation of being dry, sterile, and over-regulated is not totally deserved. As a small city/island/nation, it becomes all too easy for a tourist to drink a Singapore Sling at the Raffles Hotel Long Bar, do some shopping on Orchard Road, eat a Chilli Crab at Clark Key, and head back home. Culture shock is not something you expect in Singapore, but head to the right neighborhood at the right time, and your head will spin.
Little India is great example. Serangoon Road on a Sunday evening, is as close as you can get to India this side of the Andaman sea. Tens of thousands of Indian men, a smattering of Indian women and even fewer tourists, fill the streets, sidewalks, restaurants and shops. Sunday is pay day, so I'm told. It's time to spend up – the most popular items amongst the Indian's seem to be food, clothing, and gold – in that order.
If Little India on a Sunday evening doesn't turn your head inside out, then grab a taxi and head down to the red light district of Geylang. Here, the streets are filled with food and hookers, day and night. Yes, you are still in Singapore. I chose to stay three nights in Geylang this time around, where hotels proudly charge by the hour. This is the bargain area of the entire island, and there's for sure a big serving of gentrification coming soon.
This is the 6th or 7th time I have visited Singapore. But, I'll probably never totally "get" Singapore. As much as I like to explore the local food options, and the local neighbourhoods, to try and get a feel of the "real" Singapore – there remains a disconcerting pigeon-holing into either tourist/expat, or local. There's a social ranking system that I'm just not down with.
Singapore is constantly changing, both visually and in attitude. In general, for the better. Certainly, Singapore is an economic success story. By most measures, the standard of living is high (there are an enormous number of exceptions to this). But is Singapore just trading one set of shackles after another?
From British Colonialism, to an often heavy-handed government, and now onto the shackles of inequitable capitalism, I think the world is still waiting for Singapore, and Singaporeans to come out of a shell that's been on for a long time.
But, what can you do lah?
Nate.
PS, I found this a tough article to write. I have nothing but love and respect for the nation of Singapore. After so many visits, I felt it was time to attempt to figure a few things out. I hope you understand.
BTW, I would love to send you the next dispatch, posted from some-where random around this planet (and you'll soon find out why YOMADIC email followers are my favourite followers):