Peles Castle, Romania – Cradle of a Dynasty – Photo Friday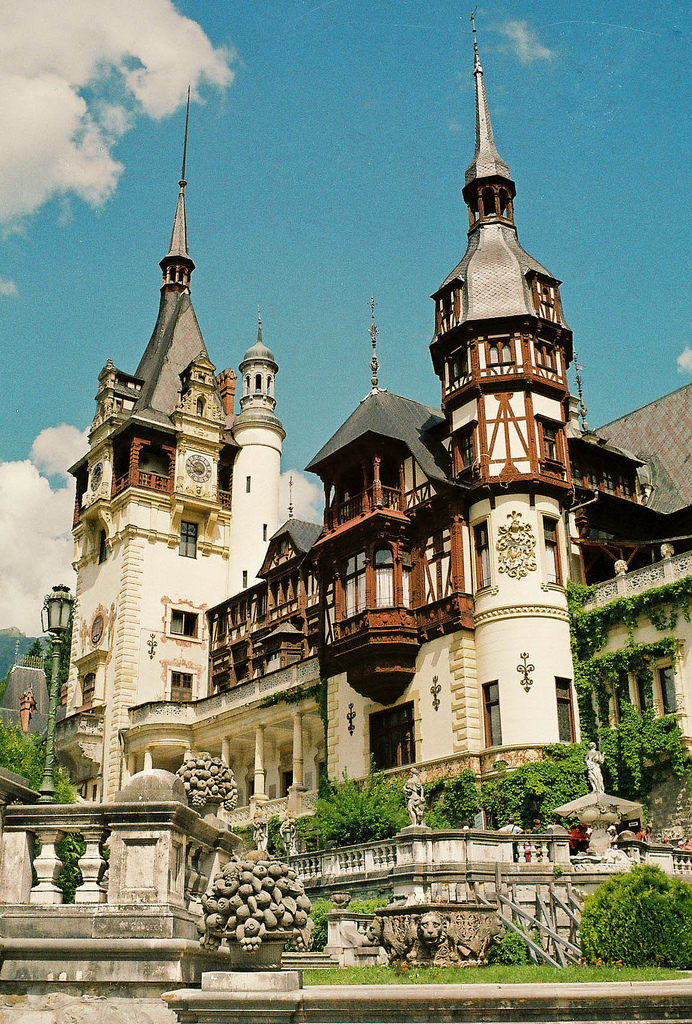 Peles Castle in Romania, or more correctly, "Peleș" castle, is one of those places that makes you think "it must be nice being a King". Located in the glorious surroundings of the Carpathian mountains, King Carol I named this castle the "Cradle of Dynasty", after his son King Carol II was born here in 1893. King Carol I clearly had impeccable taste, as Peles Castle is a stunningly unique blend of classic European architectural styles. By form and function, Peles is a "palace" not a castle, but who am I to split architectural hairs, when more than a quarter of a million visitors each year refer to Peles as a "castle".
Nicolae Ceausescu, repressive former head of state of Romania didn't like Peles Castle.
Nicolae rarely visited Peles Castle. Mr Ceausescu also thought it was a great idea to demolish large tracts of beautiful renaissance buildings in Bucharest, in vain attempt to create a Romanian mirror image of Paris's Champs Elysees. Architecturally, his tastes were questionable to say the least. In any case, in 1989 his people saw fit to murder Nicolae and his wife, so I believe we can safely ignore his opinions here.
Even though I have an incredibly soft spot for the brutally styled Soviet architecture that eventuated during the best-forgotten era of Ceaușescu, given a choice between a stark concrete block in Bucharest, and a 170 room palace in the green surroundings of the Carpathian mountain range, I'm taking the Peles Castle every time. It doesn't hurt that the ski fields are easier to get to, and there's a hunting lodge on the grounds. The fact is, I would do anything to be a 19th century Romanian King. Anything.
New Jersey, Peles Castle is not.
Peles Castle was featured in the 2009 film "The Brothers Bloom". However, in this movie Peles castle is located in New Jersey. Uh huh. I've been to New Jersey. It doesn't look like this. In fact, it's pretty much the exact opposite of this. Such is the magic of Hollywood, where the suspension of disbelief allows an audience to allow rural Romania to pass as New Jersey.
Peles Castle is located near the town of Sinaia, and not too far from Brasov. This region of Romania is especially popular with tourists, and easy to get around. I rented a typical Romanian car – a Dacia of course – and spent a nice week cruising around Transylvania and the Carpathian mountains. Bran Castle, former home of Vlad the Impaler, more commonly known as Count Dracula, is the biggest draw-card in this part of the world. Arguably, Peles Castle will appeal more to those with – ahem – classier design sensibilities. Or, those people who just like to dream of being Romanian royalty.
Nate.
*about this photo : another photo taken with my trusty film camera, a 35mm lens, and some old cheap film I bought in Prague. 
BTW, I would love to send you the next dispatch, posted from some-where random around this planet (and you'll soon find out why YOMADIC email followers are my favourite followers):