Borobudur Sunrise Tour – Little Known Ways To Beat the Crowd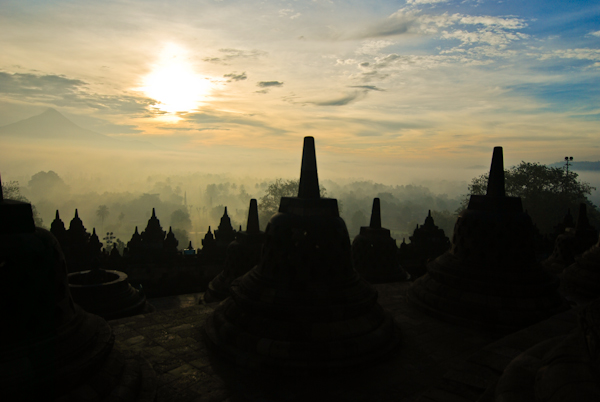 Sunrise over Borobudur, Indonesia is without doubt one of the travel world's most spectacular experiences. But, how do you get prime-time sunrise viewing, without being surrounded by swarms of other tourists?
Located on the Indonesian island of Java, the UNESCO protected Buddhist monument was constructed in the 9th century, and then abandoned in the 14th century after the bulk of the Javanese population got a taste of Islam. In the 1970's, a restoration commenced, and now the once ignored Borobudur is Indonesia's most visited tourist attraction.
If you want a jump on the hordes, there is an easy way you can get access to Borobudur, ninety minutes before everyone else. You can be at the top of the temple, taking those Borobudur sunrise money-shots when everyone else is still lining up at the gates, waiting to get in.

Borobudur sunrise – before the crowds
Manohara Hotel is the only hotel actually located on the grounds of Borobudur. From your hotel room, it really is a quick walk to the temple entrance. Your hotel room fee includes entry Borobudur, accessed via a stroll through a lovely park. The Manohara Hotel tip is reasonably well-known these days, but there is another little known tip, that I will get to in a minute.
Due to other lower-priced accommodation in the area, there is not an especially large tourist contingent on the daily Manohara Borobudur sunrise tours. Certainly, for how amazing a Borobudur sunrise is, you would expect mornings to be teaming with Hotel Manohara guests. However, Borobudur is a large monument, and with the smallish number of Manohara tourists, the temple remains peaceful at sunrise during that golden hour and half before the "other" tourists arrive.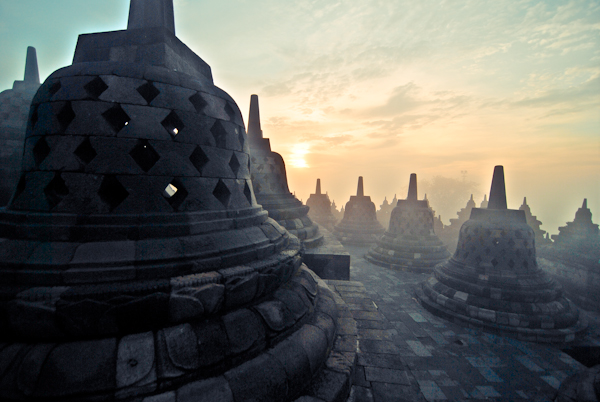 As an independent traveller, you may begrudge paying the ~$35 "fee" to go on the organised "Borobudur Sunrise Tour".
Provided as an "optional extra" by Hotel Manohara, you can get special early access to Borobudur, with the sunrise tour commencing at 4.30am. Given that the Borobudur gates don't open until 6am, this is well worth the expense. Regular admission to Borobudur is about $15. I took part in the sunrise tour, it was good, but not as great as exploring Borobudur at your own leisure, on your own path.
Fortunately there is a another, little known, alternative. Bribes. Yes, bribes. On my second morning at Borobudur, I tried my luck with the guards at the entrance to the temple. There are a few simple numbers you can take advantage of here:
110% of Indonesian males smoke cigarettes,
guards at UNESCO heritage listed Indonesian temples are on very low wages,
a packet of western brand cigarettes in Indonesia costs about a dollar.
Do you see where this is going? Yes. It worked. For an extra dollar over the standard ~$15 Borobudur entrance fee, two of us were into Borobudur at about 4.45am, with plenty of time to take advantage of the sunrise, and lack of other tourists. Don't go a-bullet-a-gate with the bribe. Walk to the entrance. Have a chat with the guards, indicate that you are eager to get inside, but that you're aware that the gates don't "officially" open until 6am. Chat some more. Flash those Marlborough Red's around. Suffice to say, a packet of American branded cigarettes goes a long way around these parts. It may just get you more than a hour's jump on the masses. It's a victimless crime. Win-win.
Bonus Borobudur tip. If it rains whilst you are exploring Borobudur, you will get wet. Uh huh.
An umbrella will help (you're thinking at this point, that's the two most obvious tips you have heard all year). Understand however, that being caught in an Indonesian tropical downpour involves getting wet from rain bouncing back up from the stone floors of Borobudur. Take extra protection for that expensive camera that's going to capture those Borobudur sunrise money shots. When you're at the top of Borobudur, a very large temple, you'll be long way from any rain cover. I got caught in the rain, my camera survived, but it was a close call.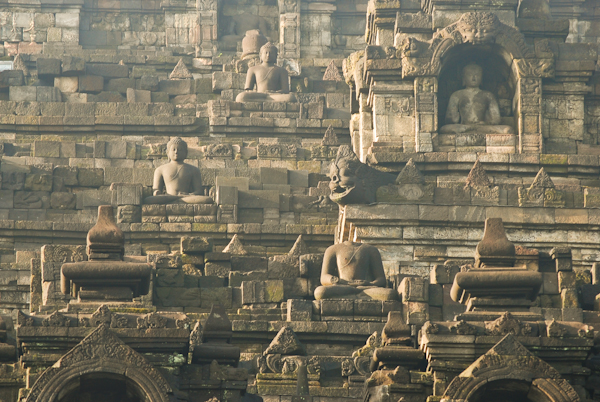 A Borobudur sunrise is an absolute, 100%, must-do travel experience. There is a very good reason it's the number one attraction in Indonesia. Whether you're staying at the Hotel Manohara, and taking part in the "official" Borobudur sunrise tour, or just turning up at the gates and doing the very much "unofficial" independent sunrise tour, you will never forget the experience.
The question is, would you be willing to "bribe" your way in to a tourist attraction? Hmmm…
* Yomadic.com does not condone bribing of Indonesian officials, but hey, when in Borobudur…
Nate.
For the lowest Hotel rate, guaranteed:
Komplek Taman Wisata Candi Borobudur Jl. Badrawati Borobudur
Magelang 56553, Jawa Tengah, Indonesia
+62 293 788131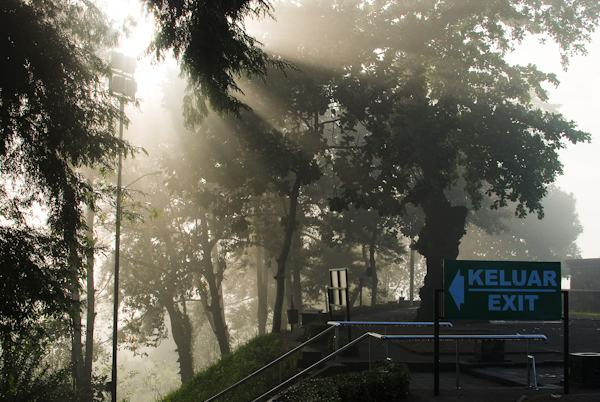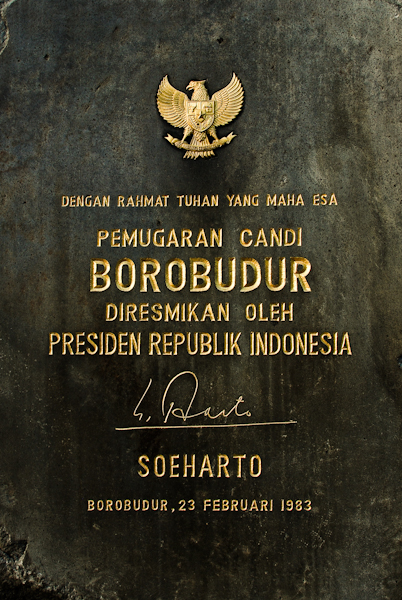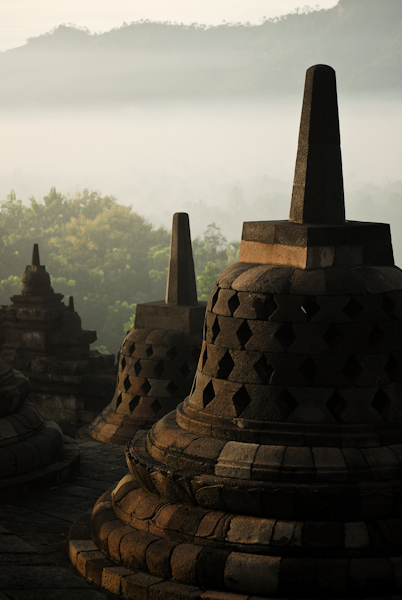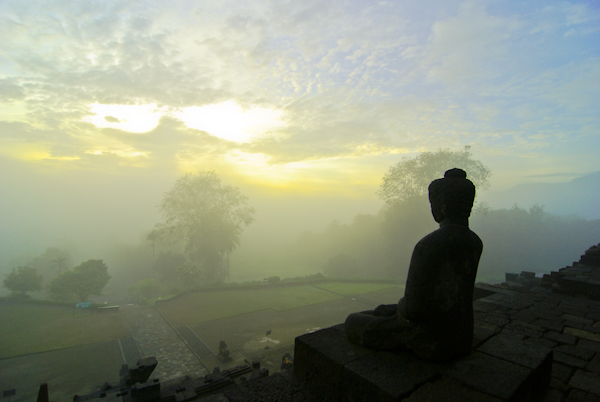 BTW, I would love to send you the next dispatch, posted from some-where random around this planet (and you'll soon find out why YOMADIC email followers are my favourite followers):