Make a Date, Change Your Life Forever – The Yomadic-2-Step™
Currently, I'm well and truly in downsizing mode – having done more downsizing in the last few months than most people do in a lifetime. The biggest decision, was trading a 200 sqm (2100 sqft) apartment (with a huge mortgage), for a 45 sqm apartment (with no mortgage). After a long period of thinking, in the end this was a simple decision – trading space, for freedom.
Our small 1960s apartment is the new base, but, it will only be temporary. I'm ready to pack a small bag, and leave what little stuff I still own behind. In preparation for a life of permanent travel, I've rented a small storage facility, in a warehouse nearby. The bill was due a few days ago, and I just received an eleven-dollar late fee. In my mind, all I could think about, were the eleven great, spicy, street-food meals in South East Asia that late-fee could have paid for.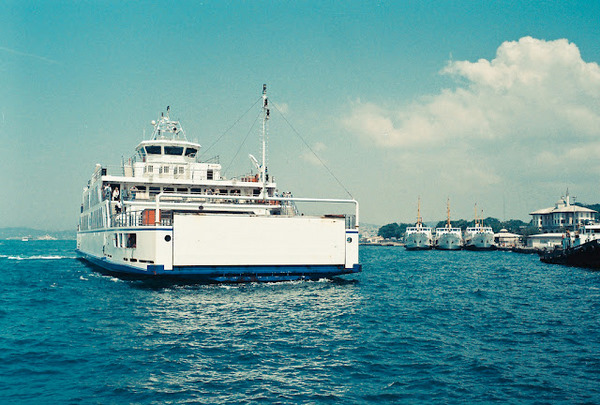 Initially, I booked the storage for three months, as a temporary measure to slowly get rid of all my belongings. Before even using the facility, we (there's two of us) threw so much in the rubbish, and gave things away that would bring a tear to the eye of eBay aficionados the world over. Three months seemed like enough time to prepare for a total-lifestyle-overhaul, but it wasn't.
Progress has been made, but today I crumbled and booked storage for six months more.
Sure, there's nothing wrong with having a storage facility, but there is something wrong with having it full of things you don't need.
It's an indicator, that we're not quite ready to be epic nomadic warriors travelling the world in search of hi-jinx and adventure. We're still hanging on to some of our stuff. We still travel on the regular, such as a recent one month journey through Burma, Thailand, Malaysia and Singapore. In fact, I'm heading to Hong Kong on Saturday for a week. But that's all just chicken-feed compared to the main course.
It's short-term tourism, which suits many people and is a fantastic goal, but we want long-term travel.
The conversation around our cozy little apartment lately revolves around "the date".
The date where we lock the door, and go, and just see what happens.
Here's the Yomadic 2-Step-Program™ on "How to Make a Date That Will Change Your Life, Forever" :
1. Pick a date, for when you will change your life forever.
2. That's it.
Don't have a "plan-B". Don't fear failure. I've failed before, you've failed before, we've all failed before. And, we'll all fail again. Big deal. Failure is part of life. Fear, is a part of life as well. Fear of the unknown. Fear, of stepping outside your comfort zone. You know, fear can be exhilarating. Embrace it – have fun with fear.
Just make a plan to change your life forever, and then make a date to change your life forever. Then, do everything in your power to make it happen. Tell people about the date. Be accountable. Think about the date, every day. Prepare for the date, everyday. Live the date. Breath the date. Be, the date.
Today, I'm at step one.
Six months from today, it will be time to pay another storage bill.
Nope. Not paying it.
Six months from today, is the 20th August, 2012.
I'll be on my way before then, a life of long-term travel and nomadic existence.
Nate.
BTW, I would love to send you the next dispatch, posted from some-where random around this planet (and you'll soon find out why YOMADIC email followers are my favourite followers):