Lesmurdie Falls – Secret Suburban Waterfall at The End of The Earth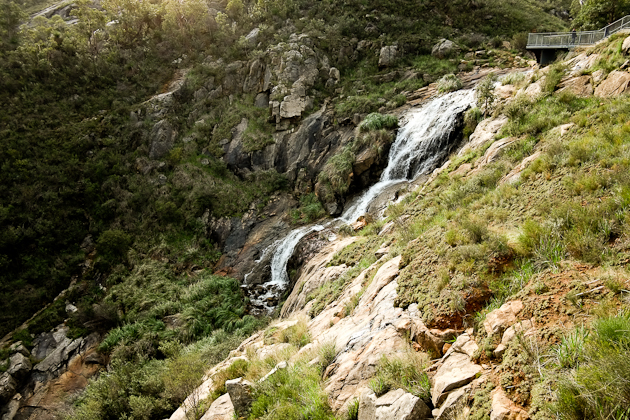 Lesmurdie Falls is typical of the array of National Parks located in and around Perth, the capital city of Western Australia, and most isolated city on earth. Indeed, when the late, great, and very irie Bob Marley visited Perth in the 1980's, he stood at the suburban Cottesloe Beach, gazed out upon the Indian Ocean and said "Perth. This must be the end of the Earth".
In common with Bob's fellow Jamaican's, most of us Sandgropers (West Australians) are simply not bred for winter. Although the winter temperatures in Perth rarely fall below what you would expect to find on a warm summer day in London – winter is a time for semi-hibernation in Perth. We need an excuse, or at least a good reason, to get out and about.
Lesmurdie Falls is the perfect winter ticket for Perth locals and tourists alike – close to the city (in fact, it's in the suburbs), and the falls really only flow in the winter time. Water majestically cascades over the granite landscape of the Darling Escarpment, creating a suburban Australian bush experience that many Perth city locals have never seen.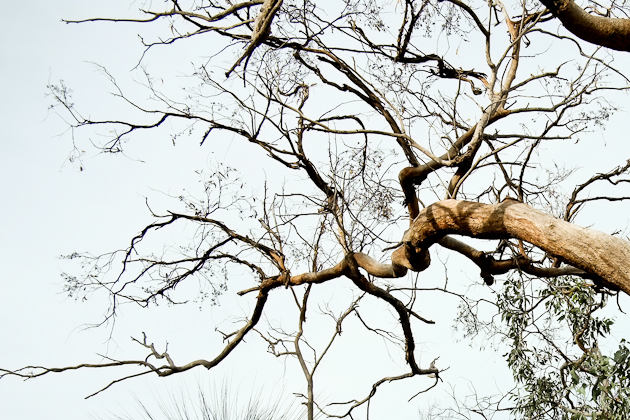 Lesmurdie Falls Was a Great Mind-Clearer
Personally, I've been pretty damn busy lately. I'm packing up for the trip of a lifetime, tying up loose ends, and preparing for the unknown. I've just booked the first plane ticket, and oh, that life changing date I mentioned a little while back? Yes, I'm going to beat it. I still have a lot to do, but there's no turning back now.
Monday, July 30th, 2012, it begins. That's the date. My mind is pretty scattered right now, racing with possibility. Now, I've decided not to tell you where I will be going first – expect a post a few days after I arrive. I love a good mystery, don't you?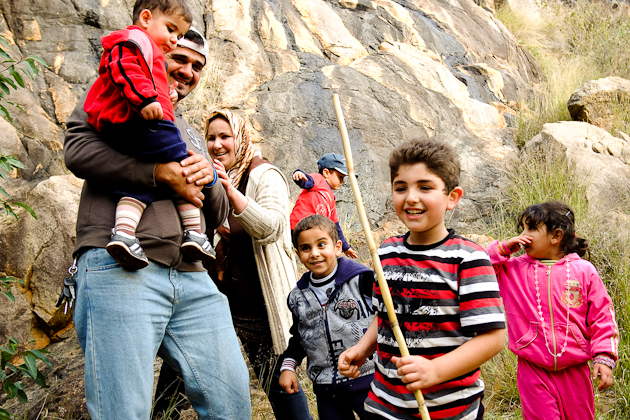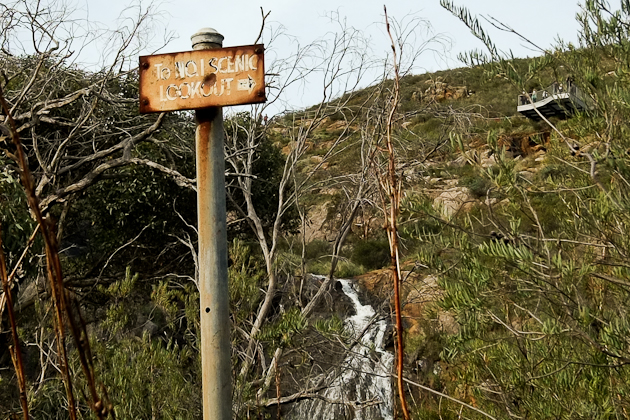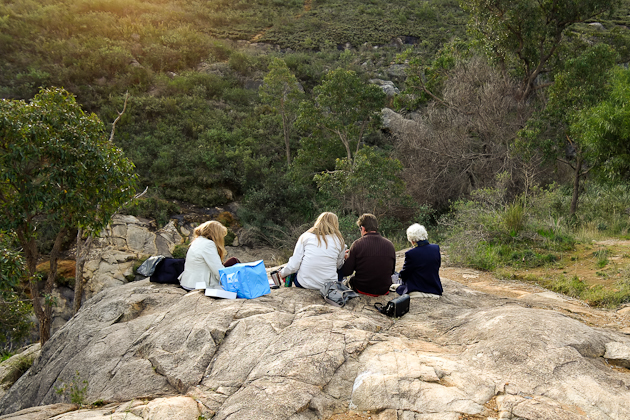 After all the Yomadic posts lately about death and destruction in Bangkok, a little light-hearted relief is definitely in order. So today, a day trip to Lesmurdie Falls it was. With these photos, I want to show the world what the Australian bush surrounding the city of Perth really looks like. It was a great day – excercise, fresh air, serenity (oh, the serenity), and taking photos.
Biased I certainly am, but the colours of the Australian bush are amongst my most favourite palette of any landscape anywhere on earth. Sure, we don't have any mountains of note, and Lesmurdie Falls is actually pretty small on the scale of waterfalls. However, nobody could fail to be impressed by such a special place. There are many small National Parks around the city of Perth, and each one is a world class attraction. I do feel lucky to have been born here.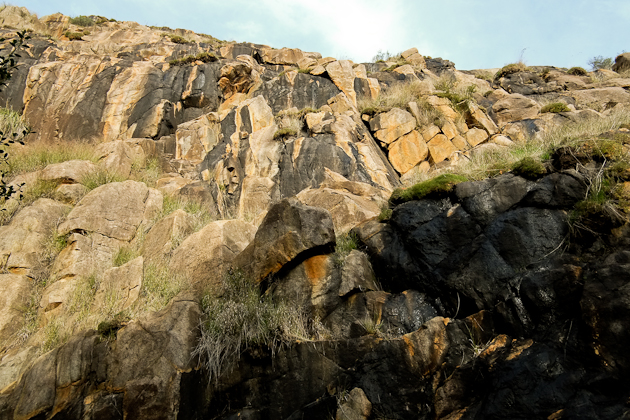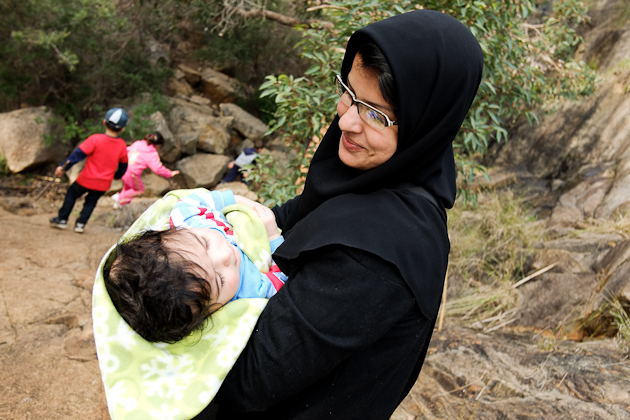 The people in the photos are strangers. Apart from "The Love Boat" – that's Phillipa. I just can't help myself when it comes to taking photos of people. Is this street photography? Bush photography? Perhaps I'll leave that discussion to the comments over on this post. All I know is that I love a good portrait of a stranger, whether it be on the street or in the bush.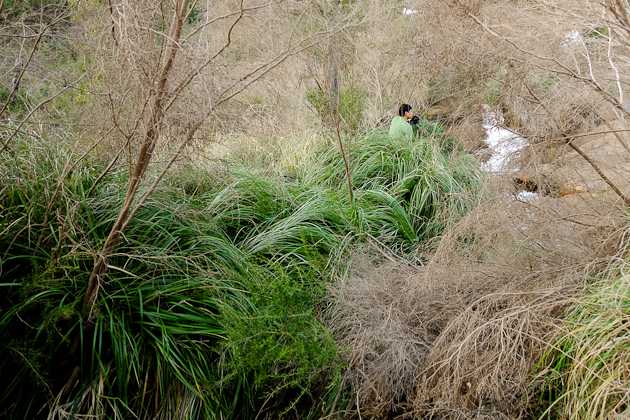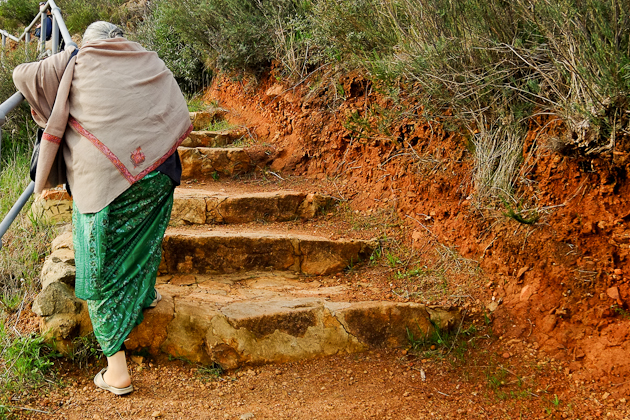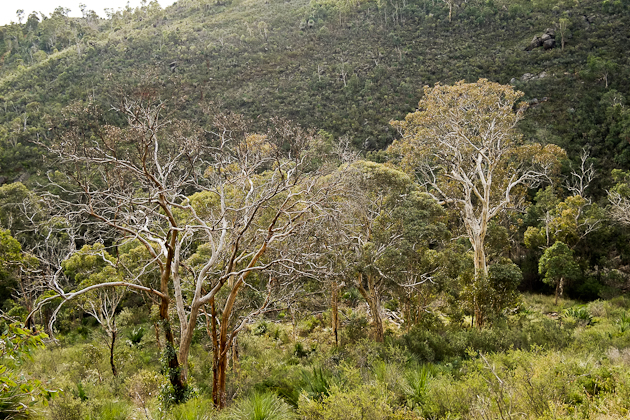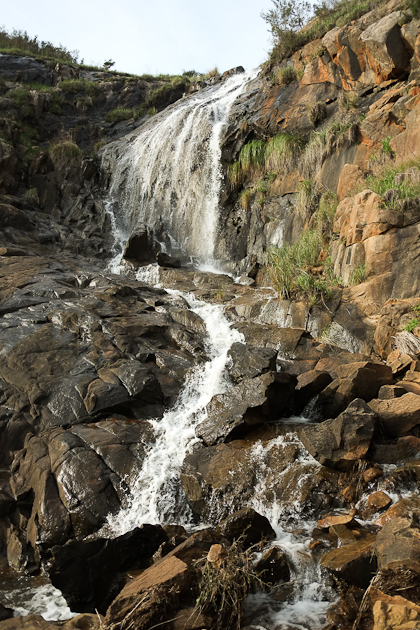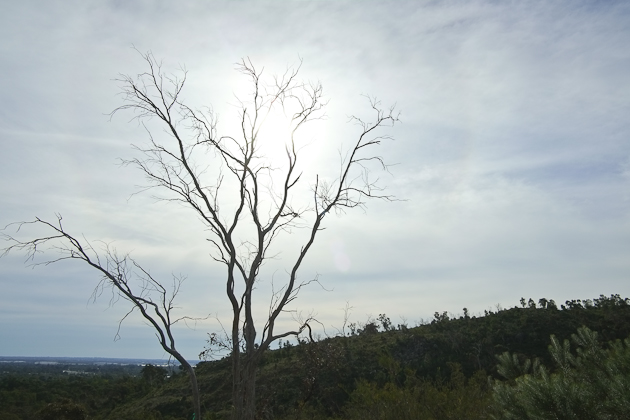 Lesmurdie Falls – Here's The Skinny
For the Googlers who have landed for the first time here in the frequently, but not always entertaining world of Yomadic (welcome, by the way – I hope you stick around), here are some facts and figures to help you plan a visit to Lesmurdie Falls.
A simple trip, Lesmurdie Falls is only a 30 minute drive from the centre of Perth. Apart from the stunning and unique surrounds of the Western Australian bush, there are some amazing views – sweeping out over the suburbs of Perth, with the Indian Ocean glistening in the distance.
Spend about two or three hours walking along the many tracks in the Lesmurdie Falls National Park. Maybe have a picnic. There is a bit of trekking involved (nothing too strenuous) to see all the sites, so make sure you bring some water, and get your hike-on.
When you're next in the most isolated city in the universe, especially if it's winter, I recommend a visit to Lesmurdie Falls.
Hope you enjoyed the post – a little slice of my backyard.
Nate.
PS, from July 30th 2012, I'll have nothing to do in life but travel, take photos, and write about it here.
BTW, I would love to send you the next dispatch, posted from some-where random around this planet (and you'll soon find out why YOMADIC email followers are my favourite followers):