Kotor, Montenegro – I Shouldn't Be Telling You About Kotor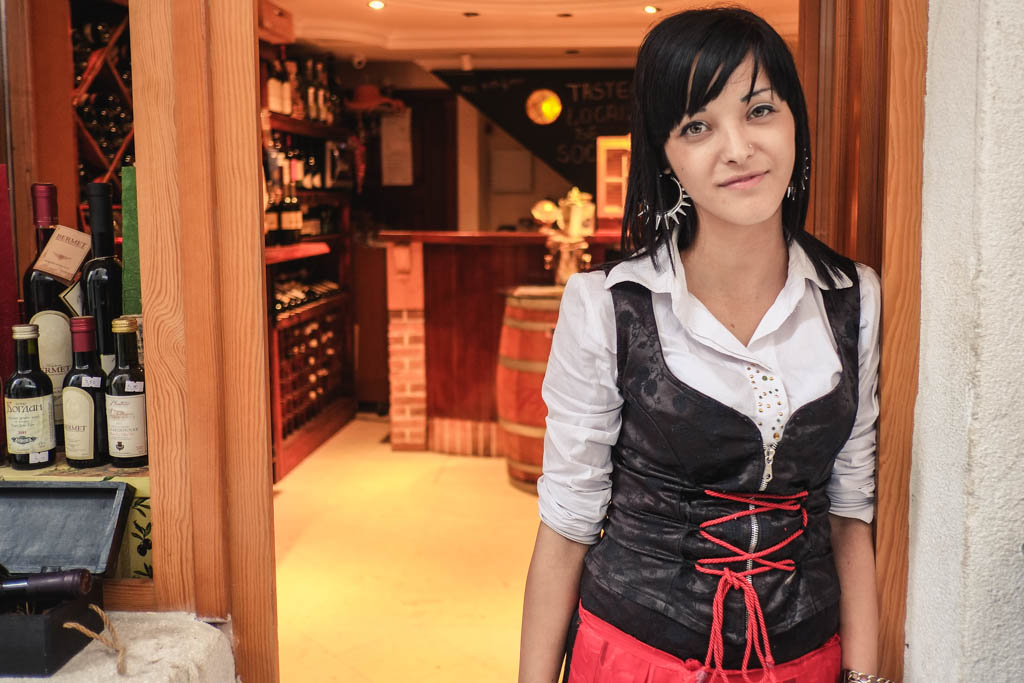 One grilled fish, one squid, a basic "shopska" salad, one local beer, and a glass of mineral water. A "local" style restaurant. Nothing fancy. Price? $77 US dollars. More than the average weekly wage in many Balkans nations. After the admittedly delicious meal, I returned to the "Bait and Switch" hotel. Booked online, as usual, it all looked great. I turned up at the rather nice reception, only to be taken down the street, around a corner, upstairs into a musty apartment that smelled of, well, old.
In the distance, seven huge cruise ships were docked in the harbor. The historic streets were jam packed with thousands of tourists, a maelstrom of one English conversation blending into another, as I necessarily navigated through huge groups of guided package tourists. Homogeneous people, dressed alike, sporting the same tourist trinkets I'd seen a thousand times before. Apart from the admittedly stunning location, this was all eerily similar to all the other "hot" tourist destinations on Earth.
But enough about Split – Croatia's city on the sea.
The week before all of that, I was in Kotor, Montengro.
And everything, was better in Kotor.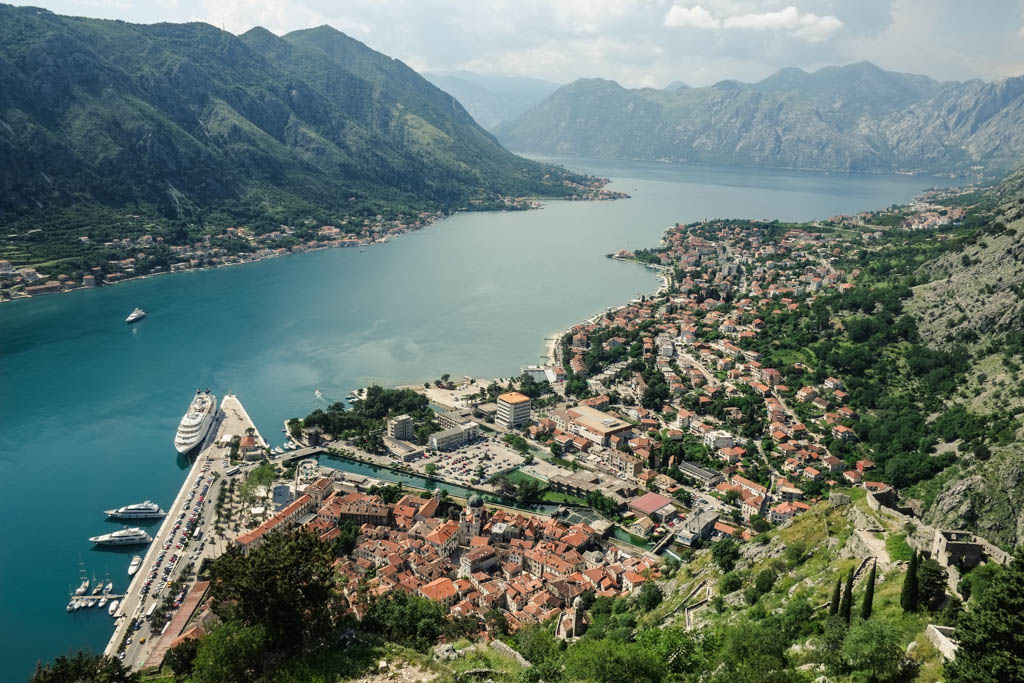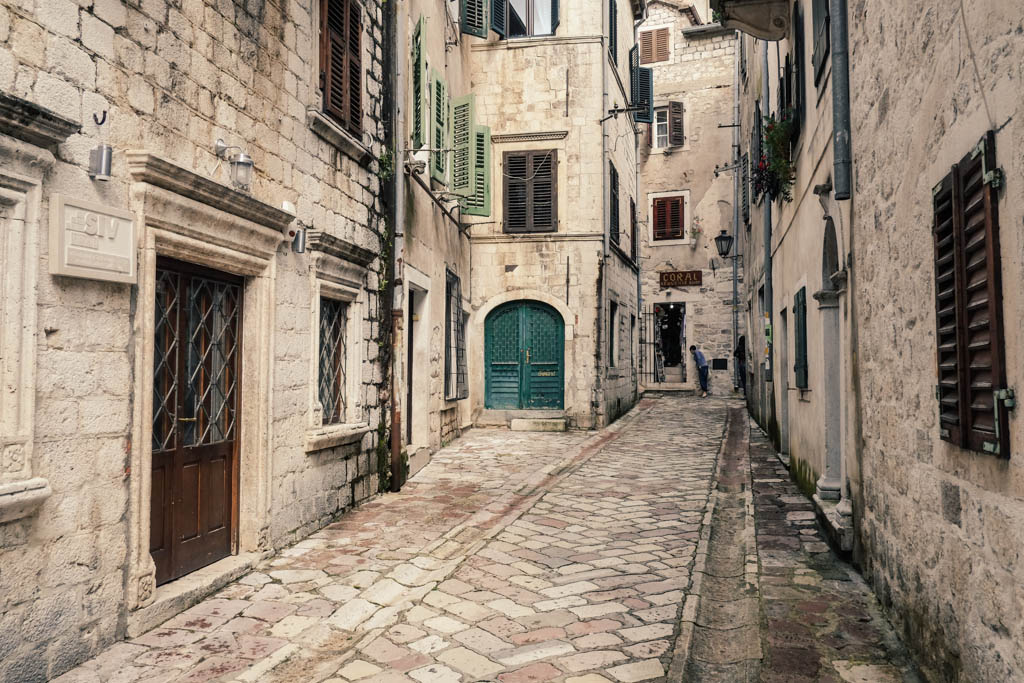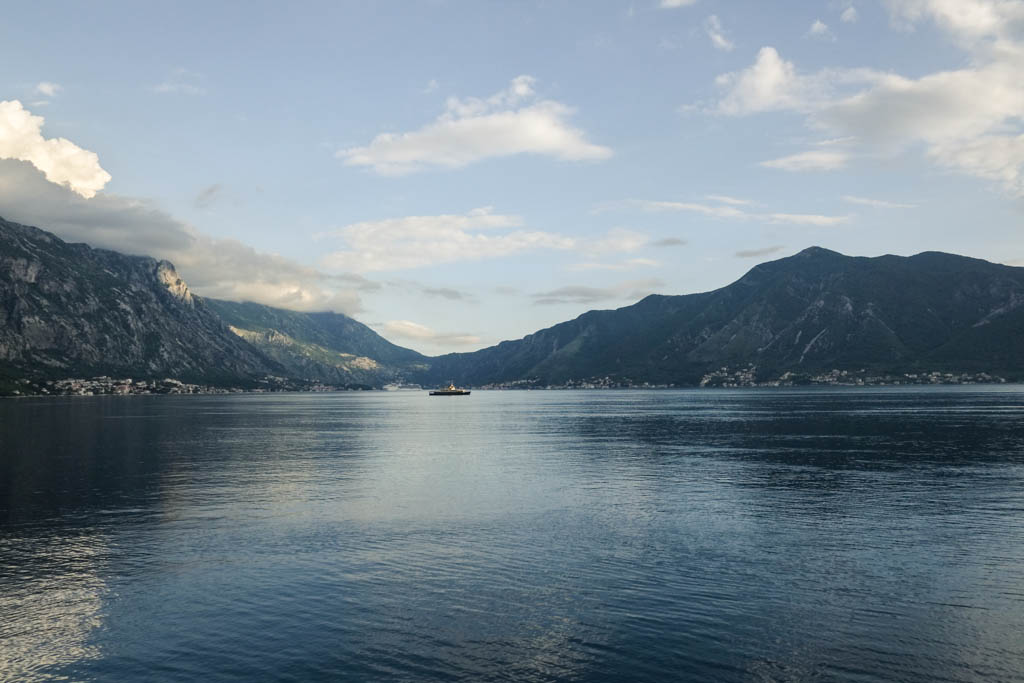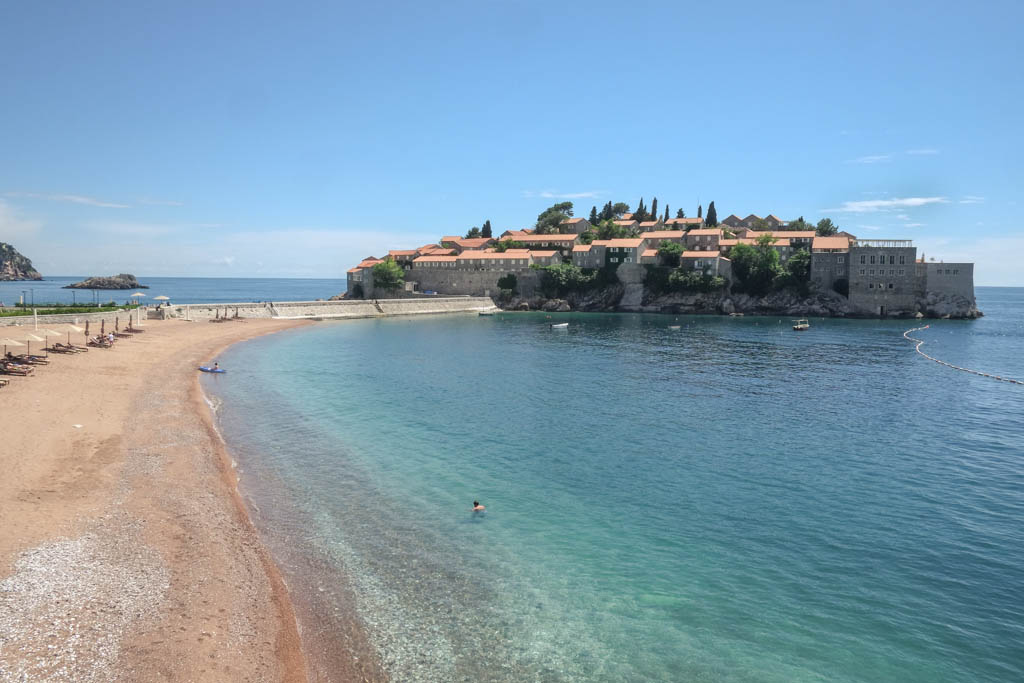 Located on a "Ria" (let's not let geographical pedantic-ism get in the way, call it a "Fjord" if you must) in a secluded part of Montenegro, Kotor is a tiny city that is over 2000 years old. Like a good mullet, there are two sides to Kotor. Up front is deep, clean, blue, water. At the back are mountains – littered with walled fortifications from the Venetian period, mixing it up with ruins from the early middle ages. Kotor is remarkably, stunningly, beautiful – a comfortable and confident blend of on-trend old world prettiness, with a genuine lived in feel. Despite the authenticity of the UNESCO listed old town, somehow, even the occasional cruise ship (or more likely, luxurious yacht) sitting in the water right across from the main street doesn't seem out of place. Nor ostentatious.
Montenegro shares historical similarities with other Balkan countries. Illyrians, Romans, Slavs, Ottomans, Byzantines, Venetians, and Serbians have all controlled the rugged land at one point in the last couple of millennia or so. More recently, Montenegro was a republic within the former Yugoslavia. The twenty-first century configuration saw Montenegro joined at the hip with Serbia, forming the aptly named nation "Serbia and Montenegro". Finally, only as recent as 2006, citizens of Montenegro declared independence from Serbia, and formed the young nation it remains today.
Although tourism numbers have increased in the first few years of the new Montenegro, during 2012 only 55,000 fortunate tourists arrived in Kotor. For a small town with a permanent population of less than 15,000, this is a huge number to be sure. However, like a small apartment with large windows, Kotor feels bigger than it really is. Even just before peak season the streets were comfortably uncrowded. Compared to neighboring Croatia, where in Dubrovnik often more than 15,000 tourists self-herd themselves into the old city walls at the same time (soon to be 30,000 as the Game of Thrones bandwagon rolls in to town), it's fair to say that Kotor remains a tier below just-up-the-road Dubrovnik in the tourism stakes.
Which is perplexing. Kotor has the beauty, the rich and diverse history, and is easily accessible from the more popular tourist destinations nearby (or even on Tito's train). It's not the price – Kotor is cheaper than the Croatian coast, and just a little more expensive than it's neighbour to the North, Serbia. Prices remain reasonable in Kotor – especially considering the added value of the natural surroundings which are after all, free.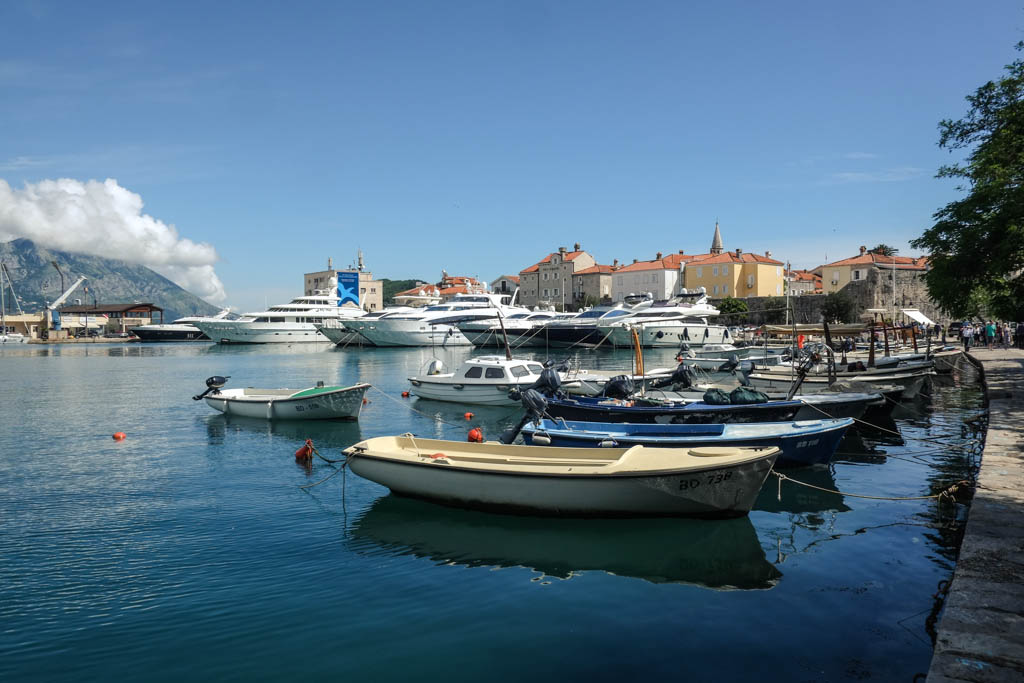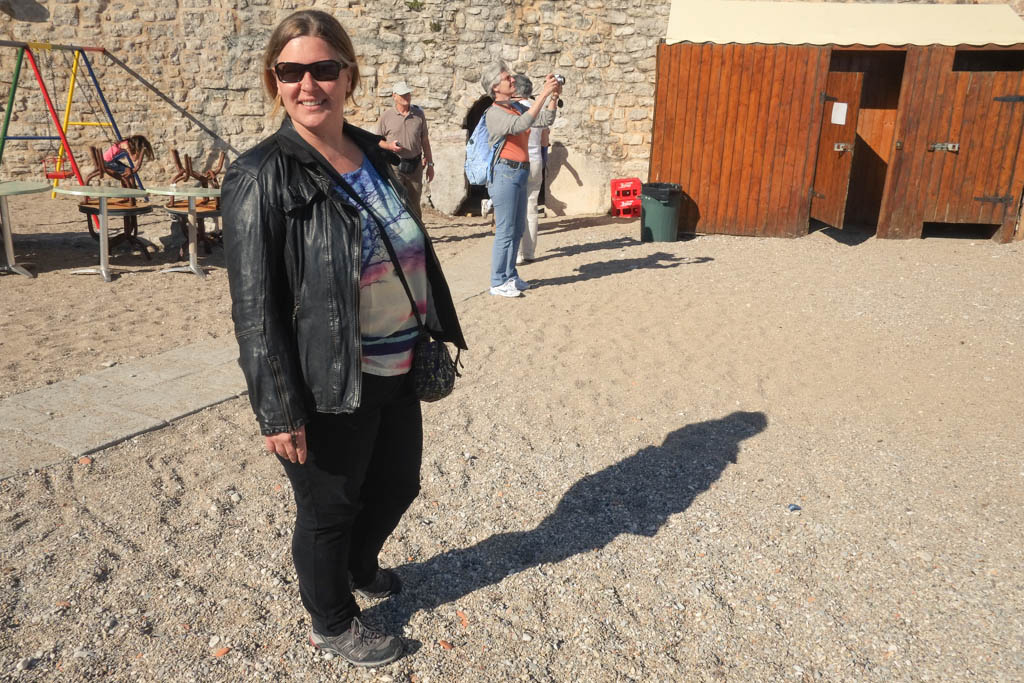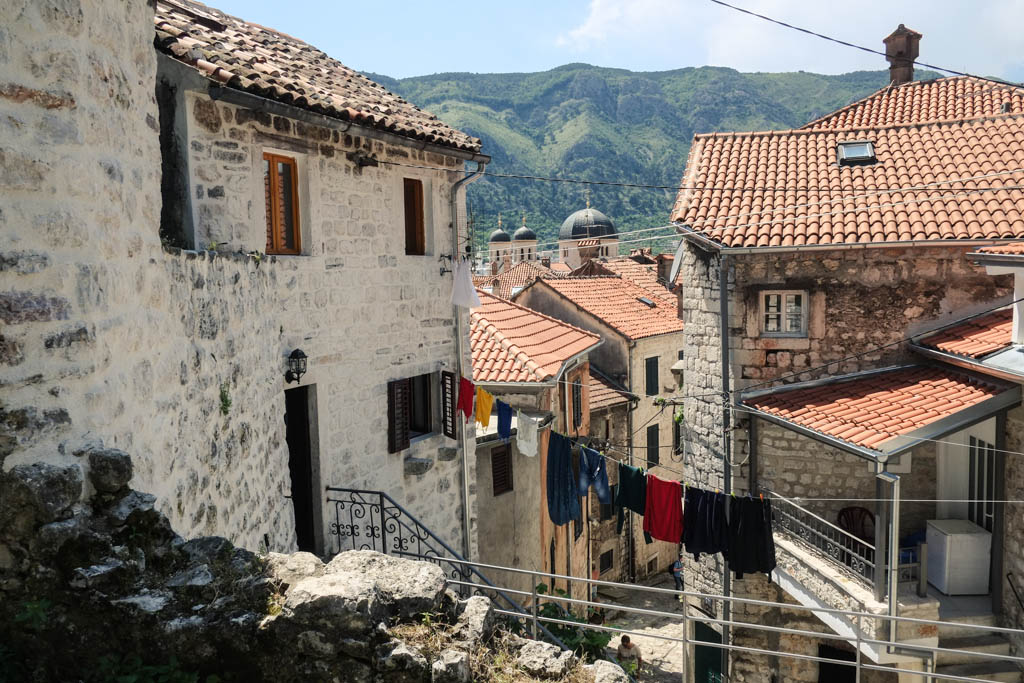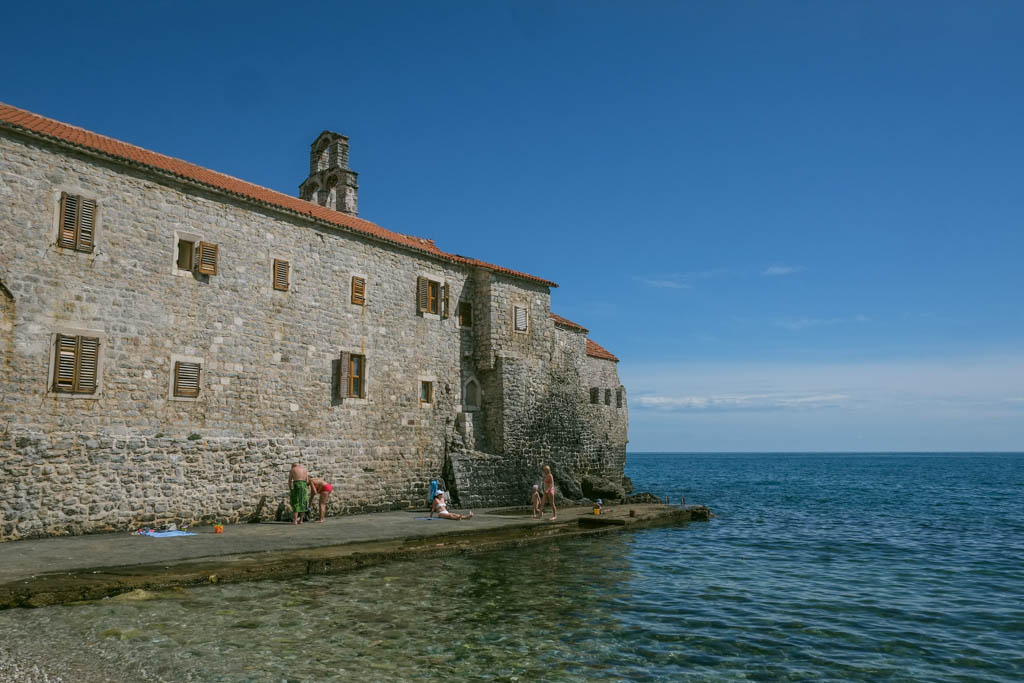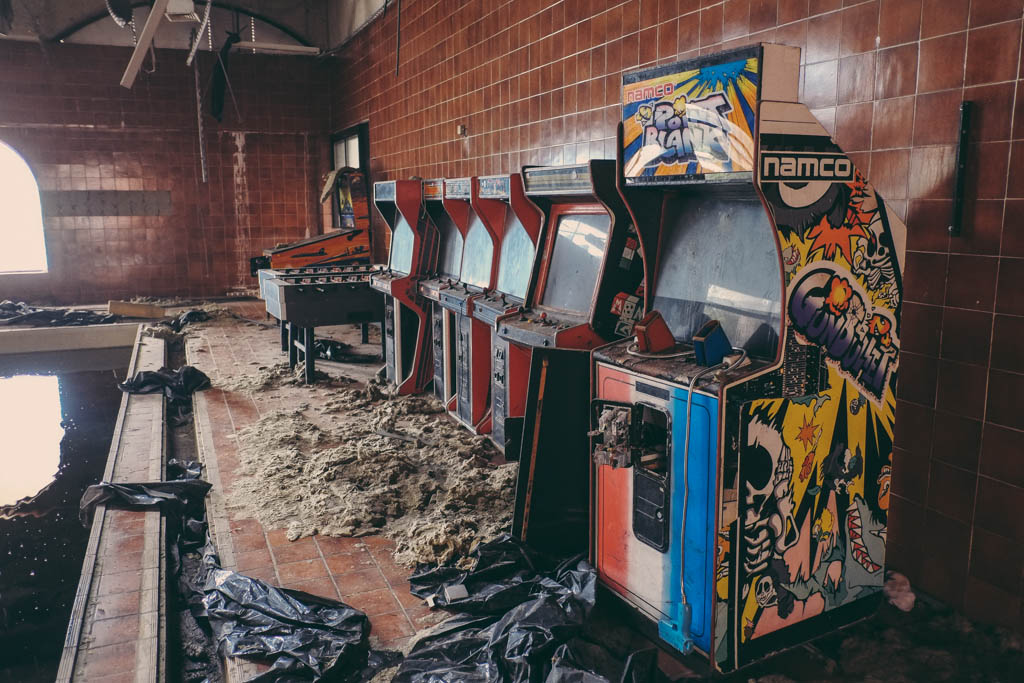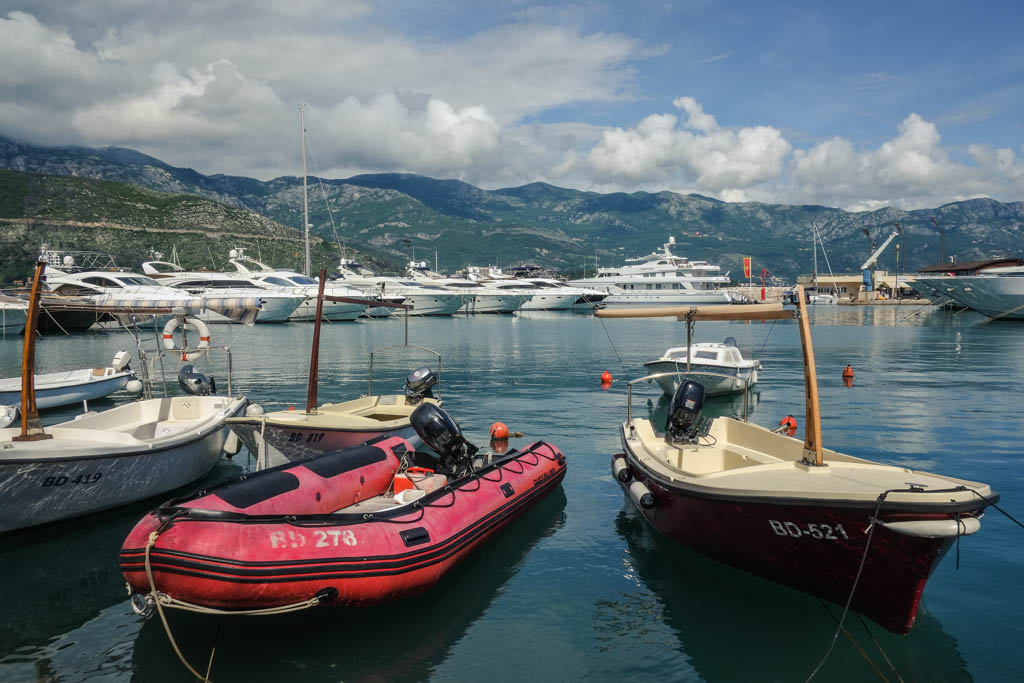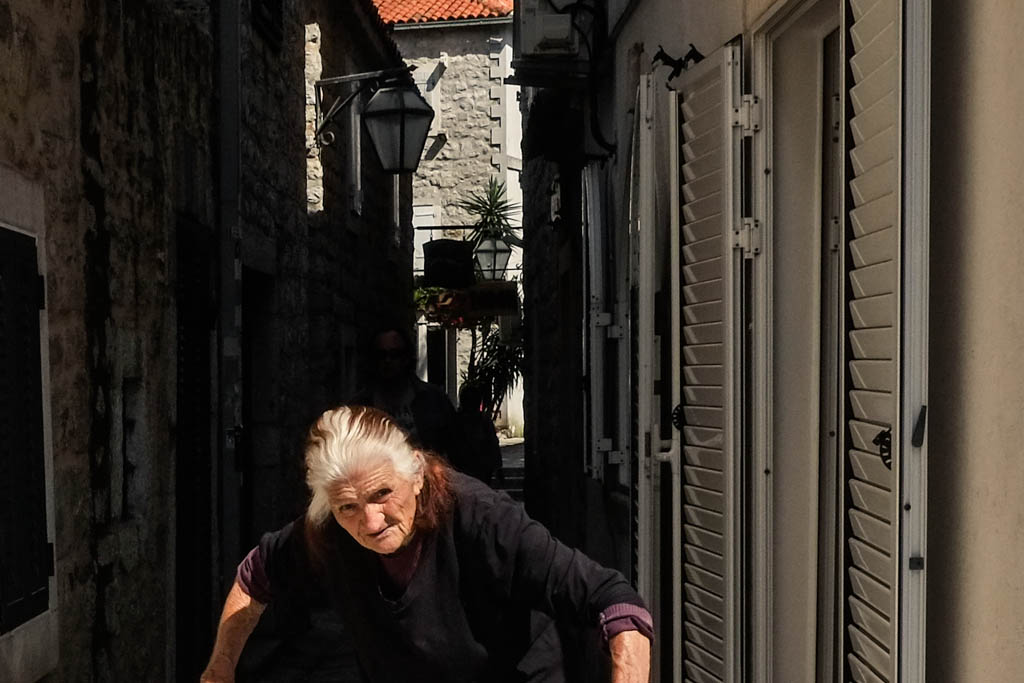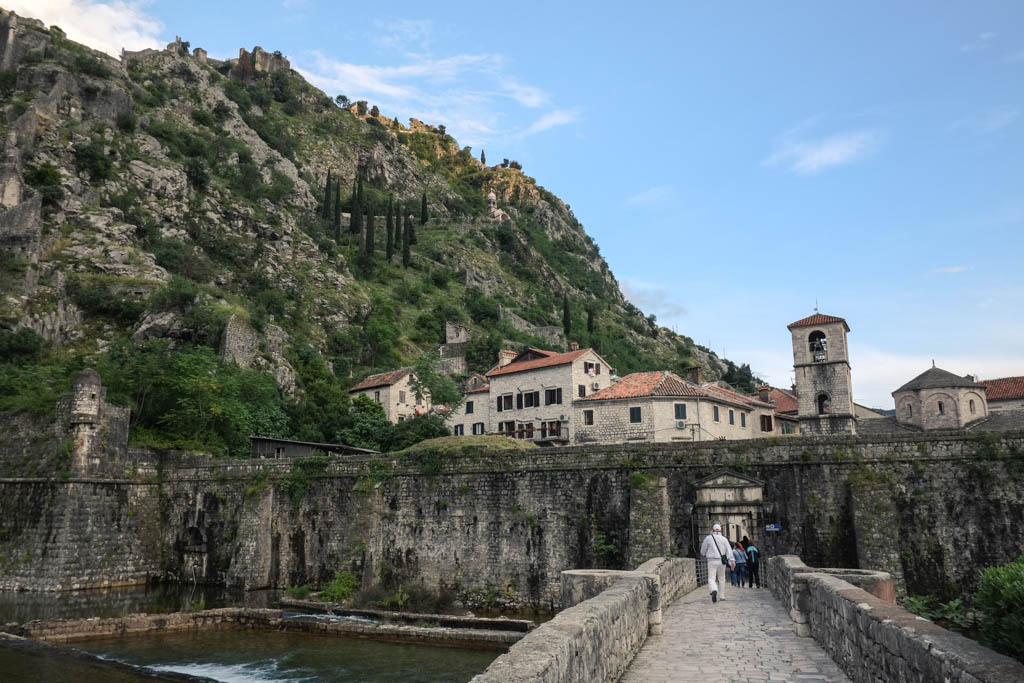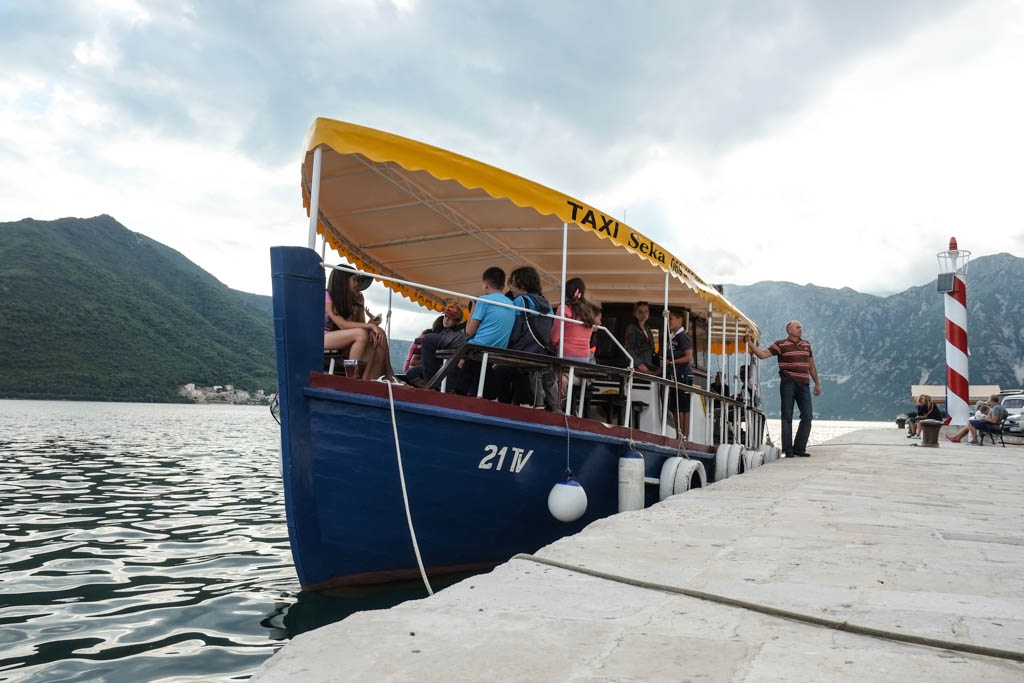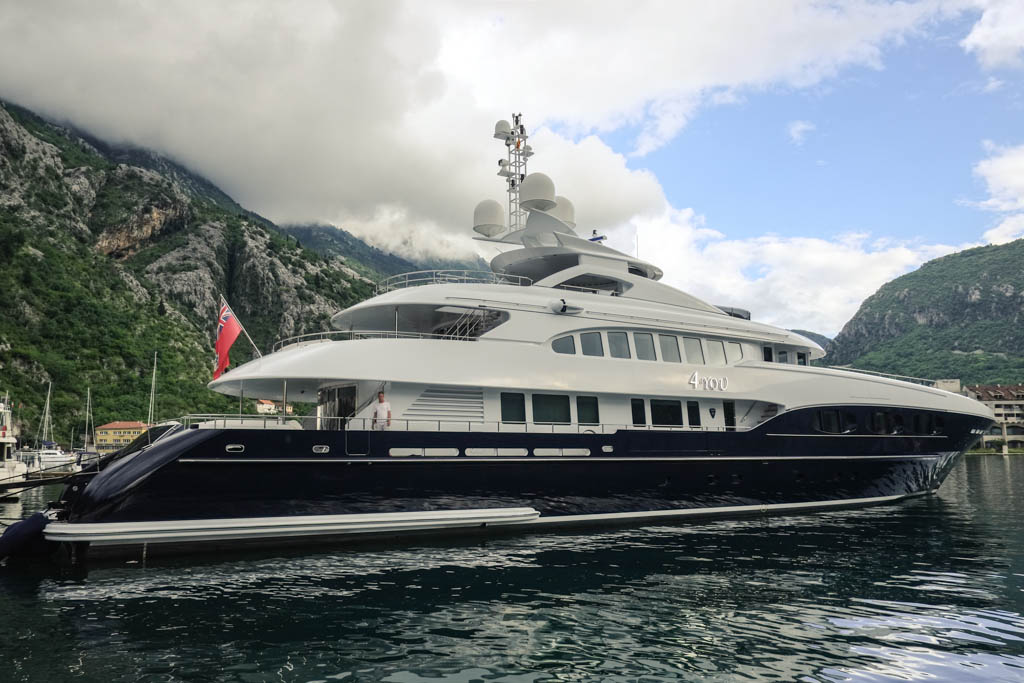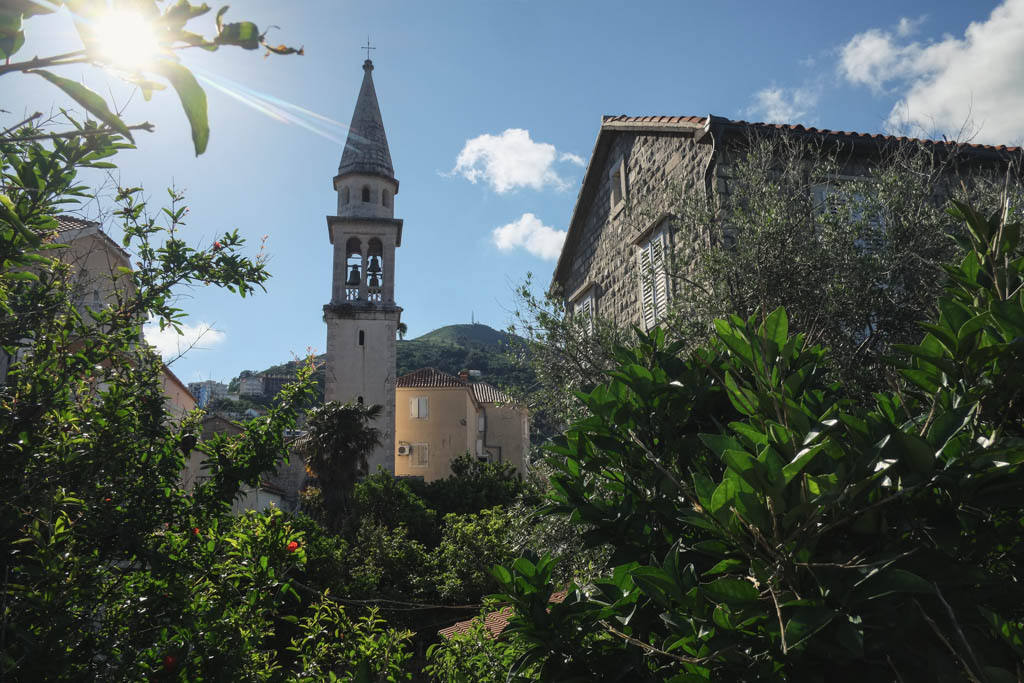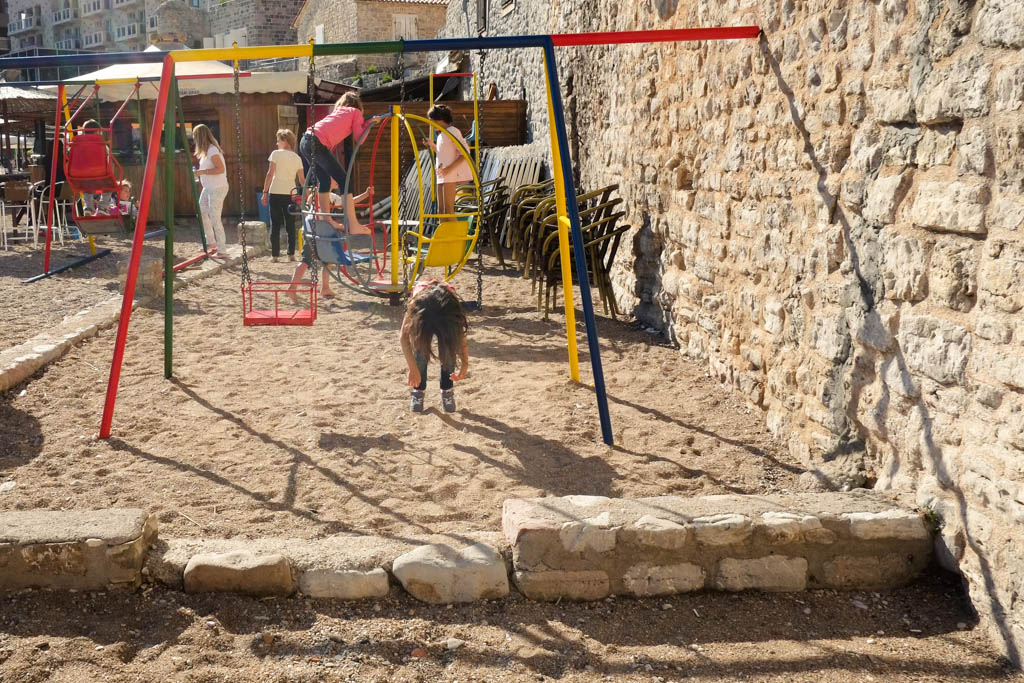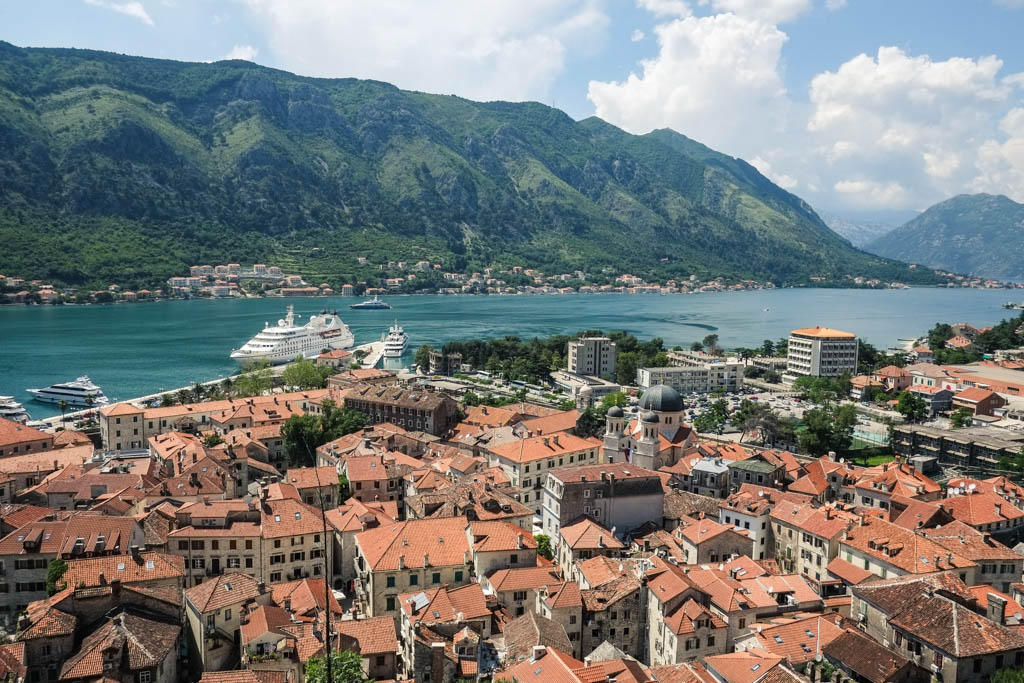 click to see an interactive map showing the location of this article
Indeed, it's amazing that a town like Kotor can still be fabulously enjoyed on the cheap. Sharing accommodation expenses meant paying not much to stay in a nice, fully equipped apartment within the city walls of old town Kotor. The price was a similar rate to our digs in other Montenegro locations like Budva and Podgorica. My newly developed "Pasta Balkana" recipe was a hit, consisting of fresh ingredients from a local market, and the usual cheap (but always fresh and non-franchised) takeaways such as Burek and Pizza abound. Beer and wine is inexpensive by European standards, even in the hot spots of the old town.
Montenegro has the appearance of a dream land. Non-stop mountainous views, with an almost unimaginable coast line. Not since visiting New Zealand have I seen such striking landscapes. And it's not just Kotor – Budva, the resort town about an hour away, has more than a fair share of allure. It's a powerful draw – getting up close to the Adriatic Sea at Budva, I was overwhelmed with the impulse to jump straight in. Perast, the island city of Sveti Stefan, and the capital Podgorica are all worth seeing.
Of everywhere I've been since July in 2012, Montenegro would be my number one pick for a short-stay vacation. Travelling continuously for over 11 months now, I can hardly call visiting Kotor, and Montenegro, a "holiday". But it really was. A week of pure spectacle, with just enough fellow tourists around to remind me that I was a visitor, not a stayer. If you're thinking of visiting, do it as soon as possible. Kotor is future-bound to be much more crowded, and much more expensive.
Back in Split, Croatia – the very first local I spoke to, asked me where I had just come from.
I mentioned Kotor.
She gave me a funny look, recoiled, and said "I'm not sure why people think it's so great there".
Hopefully, she'll see these photos.
Nate
PS, the Balkans is over, for now. I spent five months in the region, and visited every country except for Kosovo. Apologies to Kosovo, I'll return. The Balkans is a remarkable part of the world, every region I visited had remarkable highlights. I know, beyond shadow of doubt, I would be happy to spend another big chunk of my life just in South Eastern Europe.
BTW, I would love to send you the next dispatch, posted from some-where random around this planet (and you'll soon find out why YOMADIC email followers are my favourite followers):