Mean Streets of Budapest – Street Photography Dilemmas in Hungary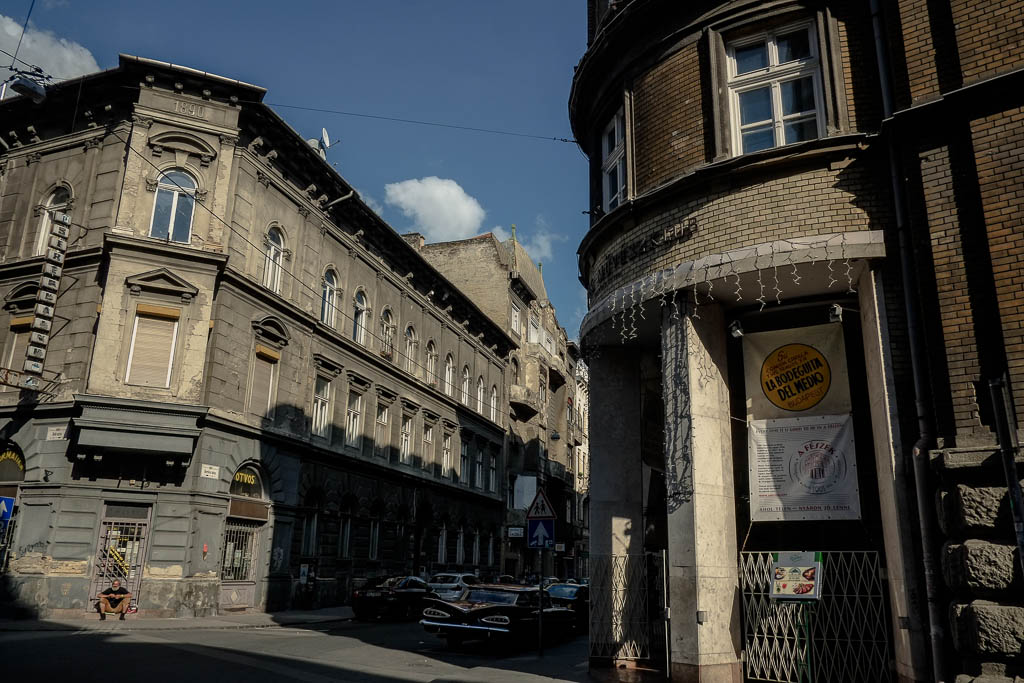 He asked me for a cigarette. A youngish guy, stinking of liquor. We stood in the heart of District VII, in the rapidly gentrifying and wildly cosmopolitan city of Budapest, Hungary. Before I had time to answer, he pulled the "fuck you" sign language, proudly extending his sloppy middle finger right in front of my face. Then he loosely turned around, staggered two steps backwards, and collapsed onto the sidewalk next to the entrance of the Hunyadi Market. His body motionless, assuming the uncomfortable contortion that only a professional drunk is capable of. With eyes wide open his pupils were nowhere to be seen, hidden somewhere behind his open eyelids. A pair of surprisingly clean, bright, and non-bloodshot whites gazed up at the sky. He was out.
My camera was slung around my neck, as it normally is. Instantly, the dilemma became apparent. He may have been down on his luck, probably a homeless drunk, but there is no denying that he was also an asshole. A twisted body lay on the ground beneath me, whites gleaming, and shoppers were stepping over him just to buy some carrots and potatoes. I thought, this may make a powerful image. There would only be a moment to decide whether or not to push the shutter button, and capture the mean streets of Budapest. Because if there is one thing street photography has taught me over and over again – everything in life can change in an instant. I needed to decide, fast.
Do this enough, and you will develop a gut feeling as to what is "right", or indeed "wrong" when it comes to determining whether or not to click the button. In hindsight I have the luxury of time to ponder, and deeply consider, that moment. However, it only takes a few seconds on the streets to slide most of the big thoughts through my mind. It appears to be a paradox – but at that moment, I had all the time in the world to consider a complexity of morals, ethics, and rules, before deciding whether to take the shot. Street photography forces you to develop your own rules. Your own personal code of conduct.
I decided I would take the shot, and reached for my camera.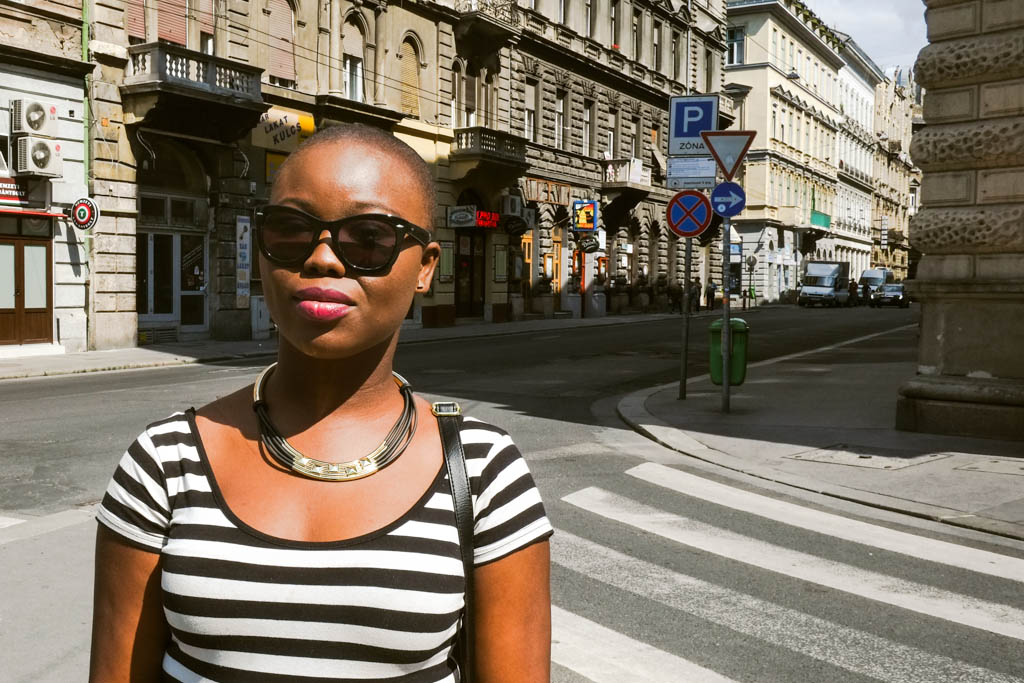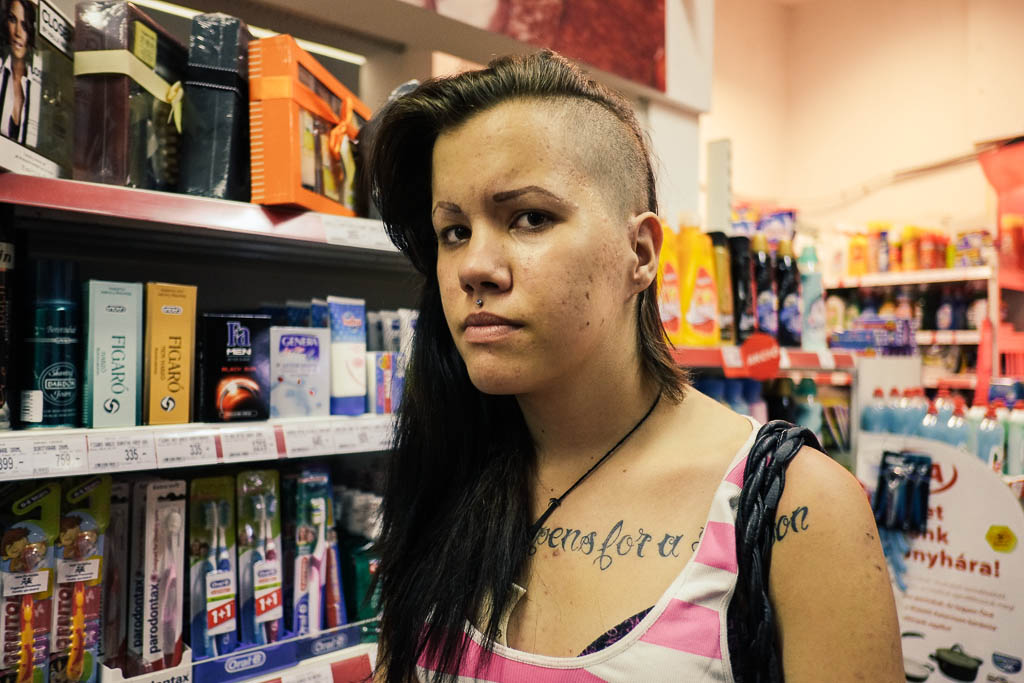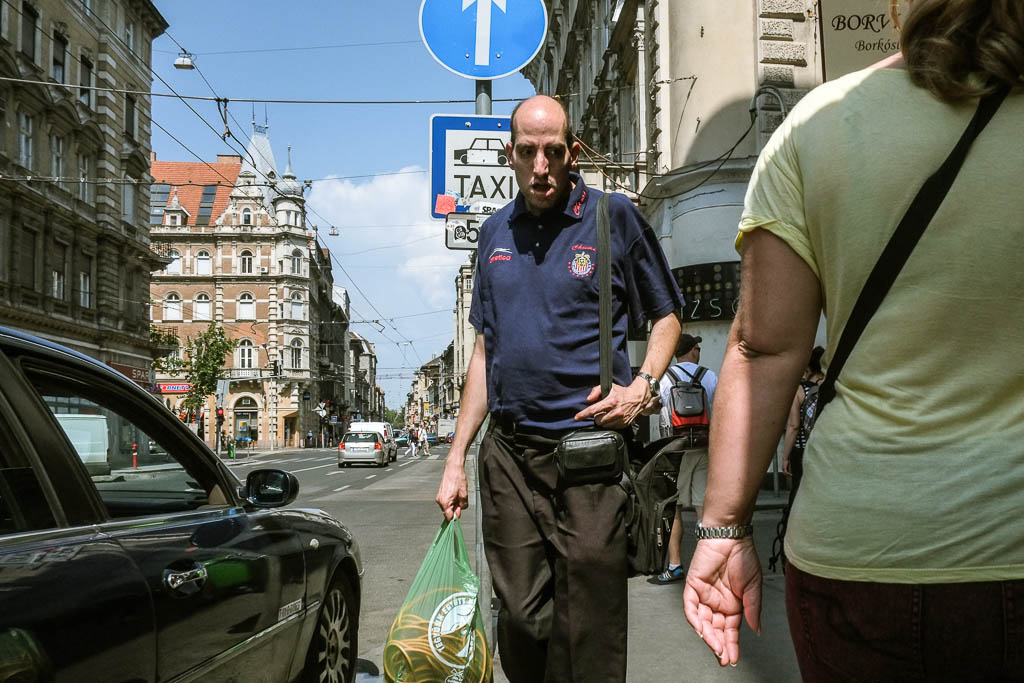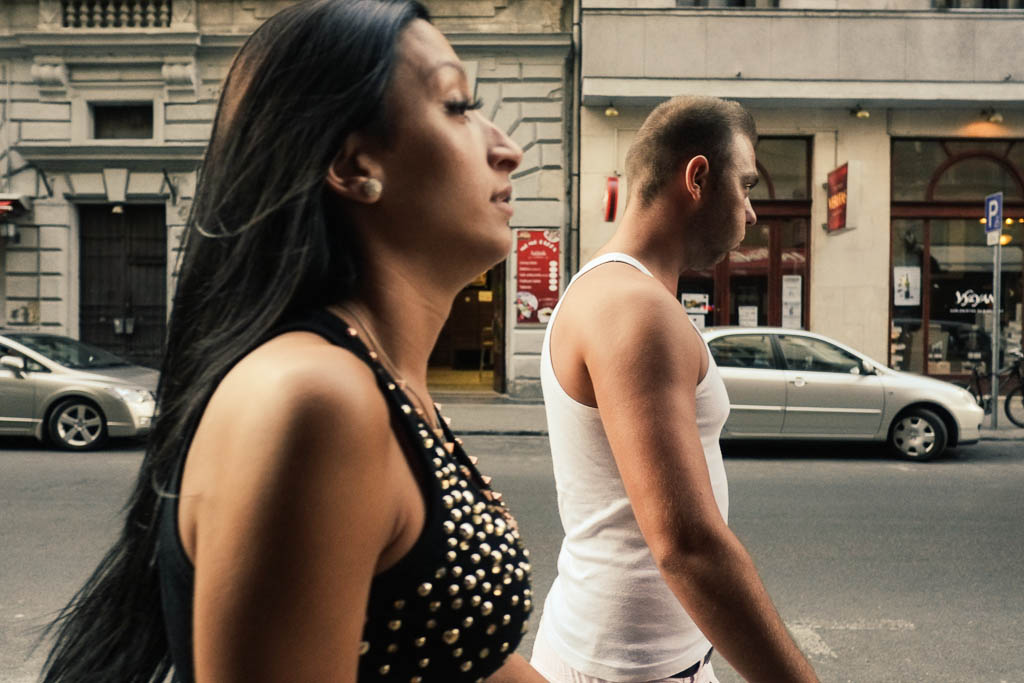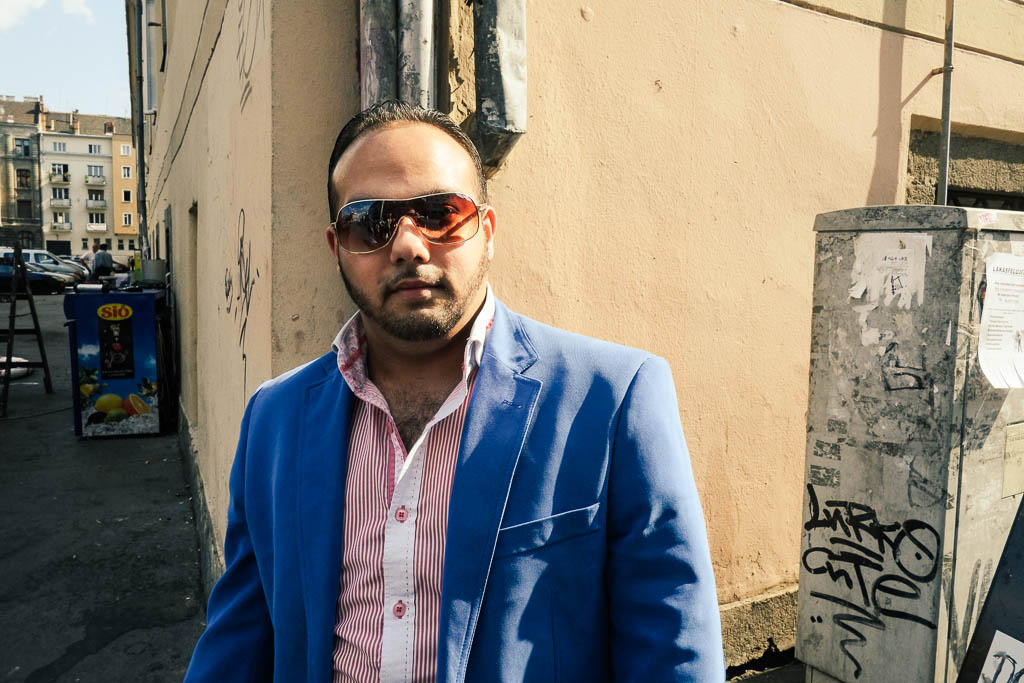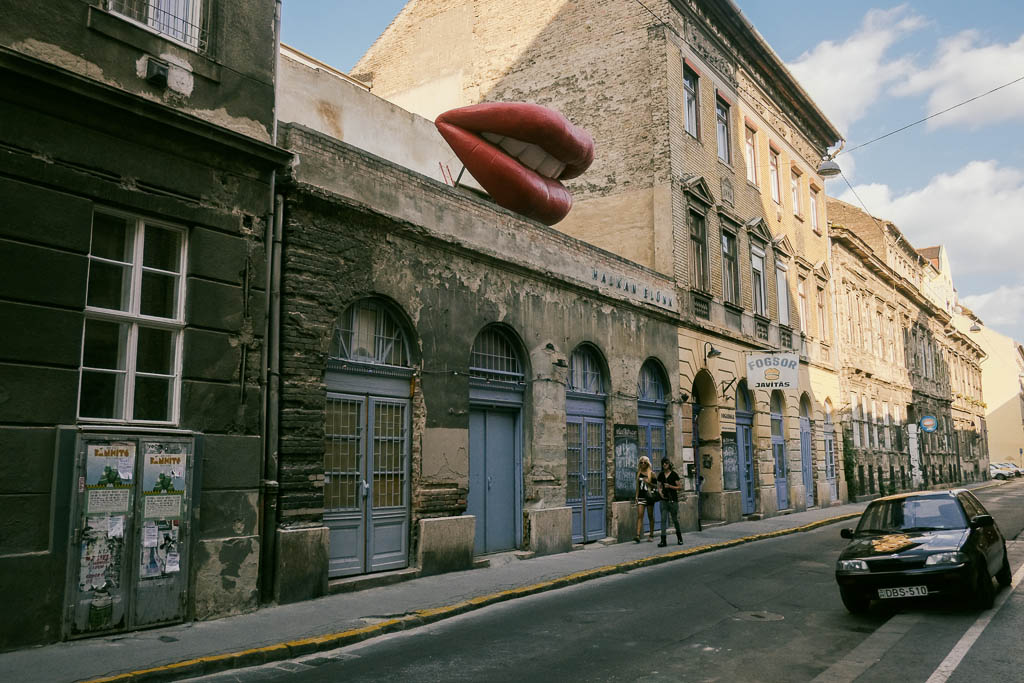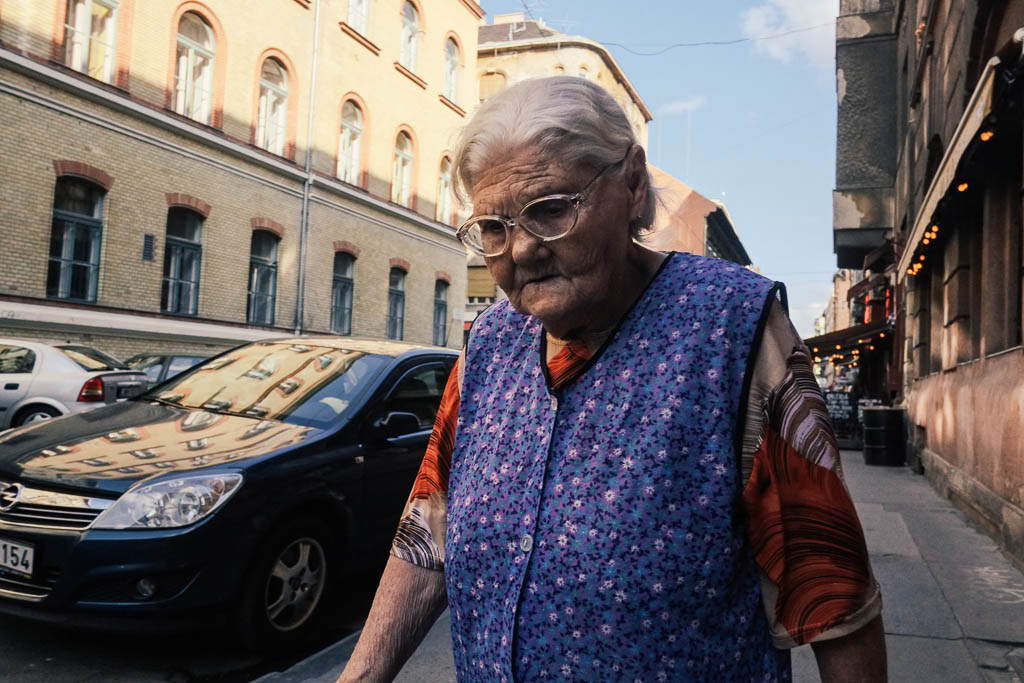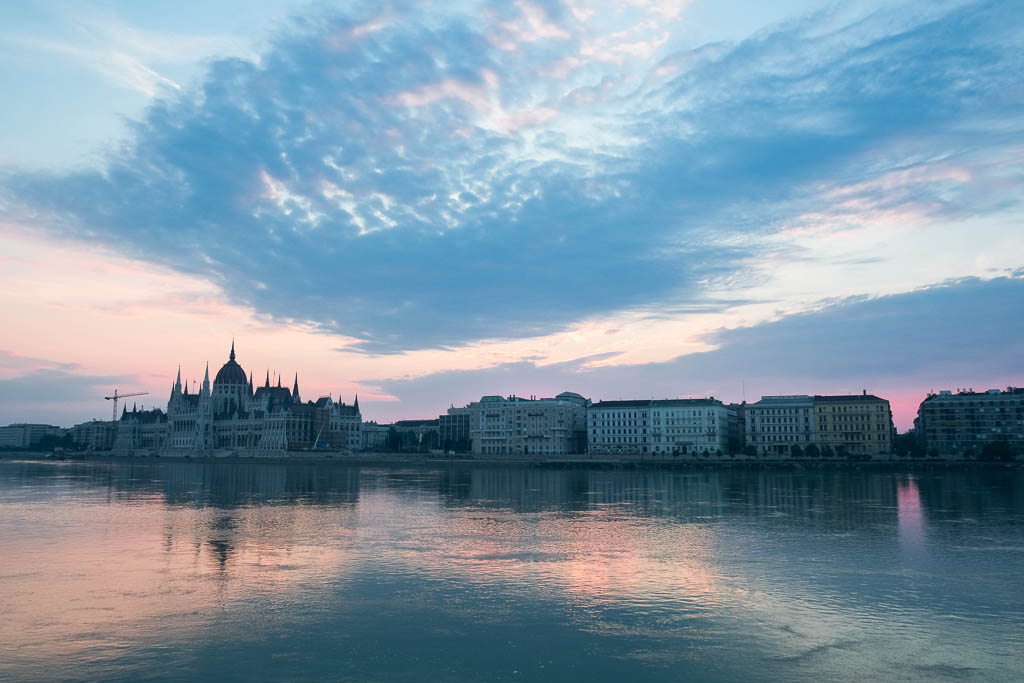 He had passed out, within arms length of where I was standing. A laying drunk, a sitting duck.
And then everything changed in an instant, as it is prone to do. Another man, probably homeless as well, approached. He starting kicking the feet of the guy on the ground. It took a few firm kicks, but he awoke, startled. The man standing over stared fiercely, pointed at the park across the road, said something gruff in Hungarian, and motioned for him to leave the entrance of the market. I translated the situation as perhaps the public park was a more appropriate place to be passed out stonkered, than the front entrance of a busy market. The men continued to look into each others eyes. It was like I was invisible. And then they both walked away.
I put my camera down. I hadn't taken the shot.
Now, a couple of weeks later, I can really think that moment through. It wasn't appropriate for me to take the photo – and I'm glad I didn't. Having experienced the guy thrust his finger into my face, I had allowed myself a temporary rush of vindictiveness. It wasn't that he deserved to have his photo taken and made public. It was more a case of – well, he made his choices in life, he was in public, there's nothing illegal about taking his photo, and since he was such an asshole, I probably wasn't going to feel bad about putting his photo on the internet.
But the thing is, I would have. I've developed my own internal set of street photography rules, and taking advantage of people who are down on their luck is one rule I would need a much better reason than "he was an asshole" to break. I do think photography can help the underdogs of the world. It can give them representation. Make normal people remember that the forgotten people exist. Shown in the same reality as everyone else I see on the street, with as little bias as possible, they can be elevated from the usual portrayal to one that shows them as regular human beings, firmly part of the patch work of any real city. I'm aware of my privileged position in life, due to the stroke of luck of my birthplace and a bit of good fortune ever since. I don't really suffer guilt because of this, my personal ethics dictate that everybody is equal, but unique, until they prove otherwise. And this is what I carry over onto my street photography.
Budapest is one of the worlds greatest cities. Which means it's not perfect. Rapid gentrification is occurring, and Budapest is certainly a city in transition. With transition and gentrification, come winners and losers. And gentrification is a real bitch to the losers. On the inner city street I stayed on for a month, there was a cafe at one end where the decor was so decadently opulent it makes the Ritz seem a little understated, and at the other end, a homeless guy was living outside on the concrete. I saw him every single day. I never spoke to him, he stuck to himself. We made eye contact a few times, and that's as far as it went.
click to see an interactive map showing the location of this article
On one morning I noticed him washing himself in the fountain. At night, I would see him asleep on the small steps of the post office. Sometimes, he would have a companion. Mostly, he was alone. There was a one sunny afternoon where a small girl had approached him, and they were conversing. He looked incredibly happy. The child's mother looked on, her eyes smiling in that way that shows there is no hint of anything but pure joy. Clearly he was a nice man, and the locals were somewhat accustomed to his presence.
I never saw him drunk.
In the cold of the night, I saw him rugged up, laying down with his back turned towards the world, trying to get some sleep.
At first he had a suitcase, but that disappeared after a couple of weeks.
After that, his rugs were always neatly folded and stacked behind the pubic phone box.
There was at least one thing we had in common – for a whole month neither of us ventured too far from District VII in Budapest.
After the dilemma at Hunyadi market, I walked home, turned the corner into Hegedu Street where my apartment was located.
Immediately I spotted the homeless regular, standing right in front of me.
We both lived on that street. His home was literally on the street, mine wasn't.
I saw all of his possessions neatly stored up against the wall, as usual.
He was hunched over in complete and utter despair.
Apart from that one time when he was talking to the child, I'd never seen him look happy. But I'd also never seen him look so terribly despondent. He looked up. His eyes didn't lie, there was a torrent of emotions behind them. But his face remained empty and expressionless, as it was almost every other time I had seen him.
He looked back down, and placed his hands on his knees.
I raised my camera to my eye, and took a photo.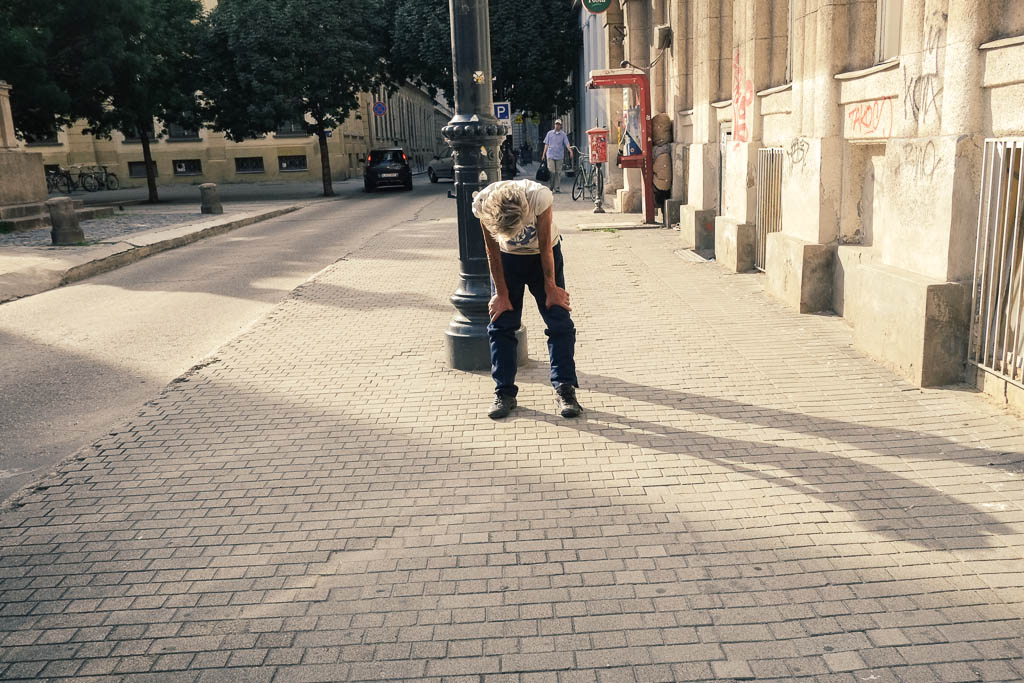 When we're children, we don't think that one day we might grow old sleeping in the streets. Life for some people, takes an unexpectedly wrong turn. As much as we would like to think we can predict how things will turn out, we can't. There's too many variables. Anything could happen. We can assume that we will always have a loving family. That whatever prosperity we've gained will be retained. And if we work hard all of our lives, and pay taxes, then the state will look after us into our old age.
But it doesn't always work out that way.
Life has an ultimate beginning and end.
The time in between, we just can't predict.
It feels harsh saying this – but for as long as this photo remains in existence, or for as long as my memory retains his face, he will be a reminder of many of lifes lessons. What to take, and what not take a photo of on the streets, being the least important of all of the lessons this photo represents. Perhaps the main lesson is that our lives often unfold almost beyond control.
And that every person you see on the mean streets, has a story to tell.
Sometimes, we're lucky enough to hear the stories.
I'm glad I took the photo. Much like in real life, it would seem that the photo shows the man as being anonymous and unidentifiable. But for anyone who lives in that Budapest neighbourhood, reading this, they already know at least a little bit about him. They will recognise him. To them, he's not anonymous. And we can be sure that either now, or in the past, he had a family, a job, a home.
Maybe a wife, and maybe some children.
That photo will also remind me that Budapest isn't perfect.
And that's a trait that's shared by all of the worlds greatest cities.
I'll be back.
Nate
PS, I want to personally thank all of the people who have read, shared, and left comments on Yomadic over the past twelve months. You don't know how much I enjoy, and appreciate, the dialogue that happens on these pages. In seven days time, Phillipa and I will have completed our first twelve months on the road.
PPS, those who follow me on Facebook know that I'm currently in Apeldoorn, the Netherlands. Yes, I'm back in Western Europe after six months spent mostly in the Balkans. But, this will just be a quick stop here…
BTW, I would love to send you the next dispatch, posted from some-where random around this planet (and you'll soon find out why YOMADIC email followers are my favourite followers):