Sorry, But This is What Iran is Really Like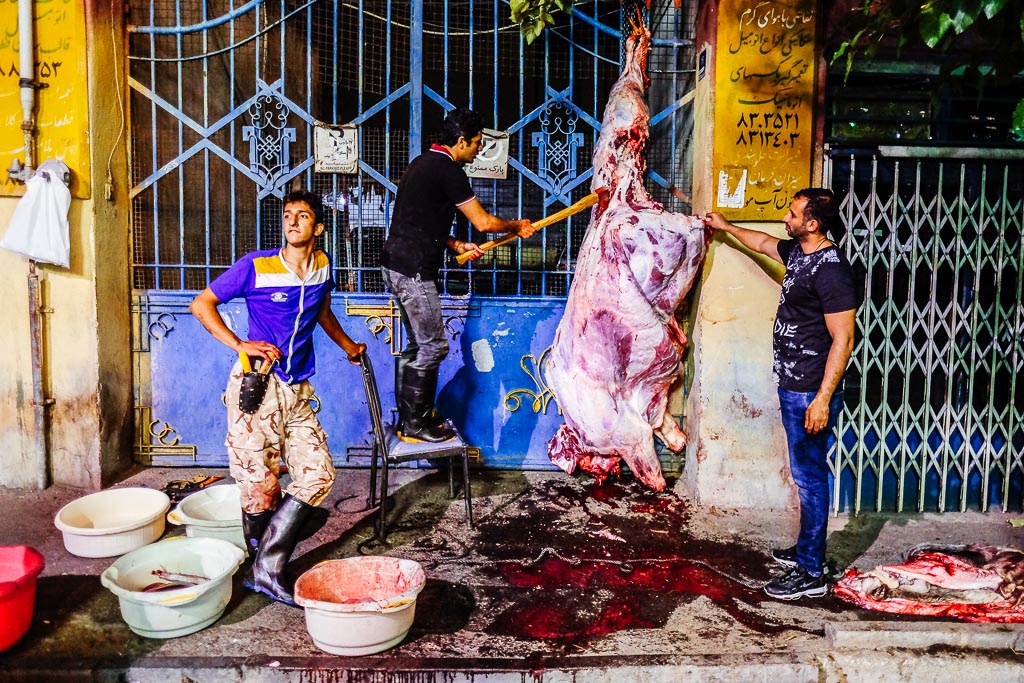 First, some contextual background, especially for new readers. When I was a young man, I was given the advice that life was difficult and tough, there were no shortcuts, and no easy answers. Even lately, this unsolicited advice continues to be foisted upon me, which is kind of strange as I've already been travelling the world for one-thousand-nine-hundred-and-forty-five-days, and the only "job" I have is showing people around my favourite holiday destination a few times a year. It's annoying advice, because the happiest people I know are those who have taken huge shortcuts in life. And this is going to escalate quickly, but, really, it's completely misleading and churlish advice, designed to indoctrinate guilt and reinforce the societal norms that have delivered our planet into the less-than-perfect place it's in right now.
Back in July of 2012, Phillipa and I set off on a journey with no destination and no time limit. Our only plan was to travel, and see what happened. We had zero plans to visit Iran, but within three months of our journey commencing, we were heading to Tehran with a one-way plane ticket, and no Iranian tourist visa. Plan-B was to then leave Iran quickly, somehow.
My initial decision-making process was "found a cheap flight from Kuala Lumpur to Tehran next Tuesday let's go". However, I did have some unexpected trepidation before landing in Tehran the first time. Notably, just five years ago, the Washington Post interpreted our decision to visit Iran as tourists in 2012 as unusual – so much so they wrote an article about our journey. Confusingly, they referred to me as a "travel writer".
Right now, I've been in Iran since mid-September. Today I'm leaving. In total I will have spent five months here this year, and I've now lost count of how many times I've visited. When I first visited, I never could have predicted this place would deliver such a profound and permanent change on my life. Second place for my personally-positive-life-changing-destinations is the United States, Venice Beach at night circa 1989, but that's another story.
For five years I've been painting a very pretty picture of Iran. Continually, for five years, after multiple visits, and well before I started doing tours here, I've said that Iran is the friendliest, safest, most welcoming country on the planet. Initially, and for sometime after my first few visits, I thought my glowing opinions were simply due to my glass-half-full attitude to travel. Now, after bringing more than one-hundred travellers to Iran on my Untours, I can finally provide a somewhat balanced opinion.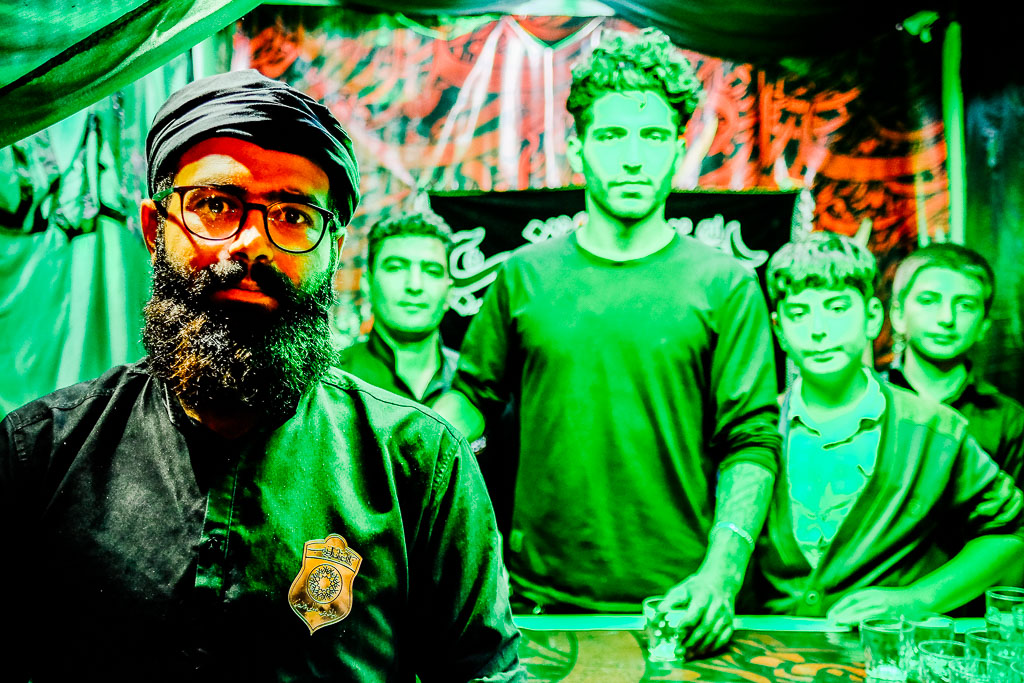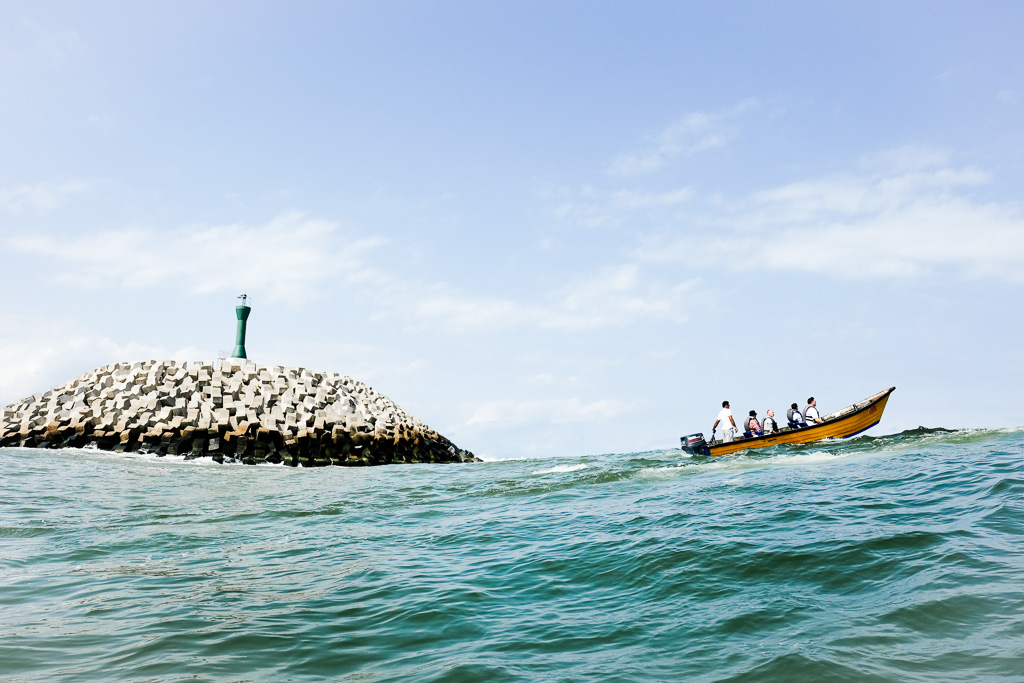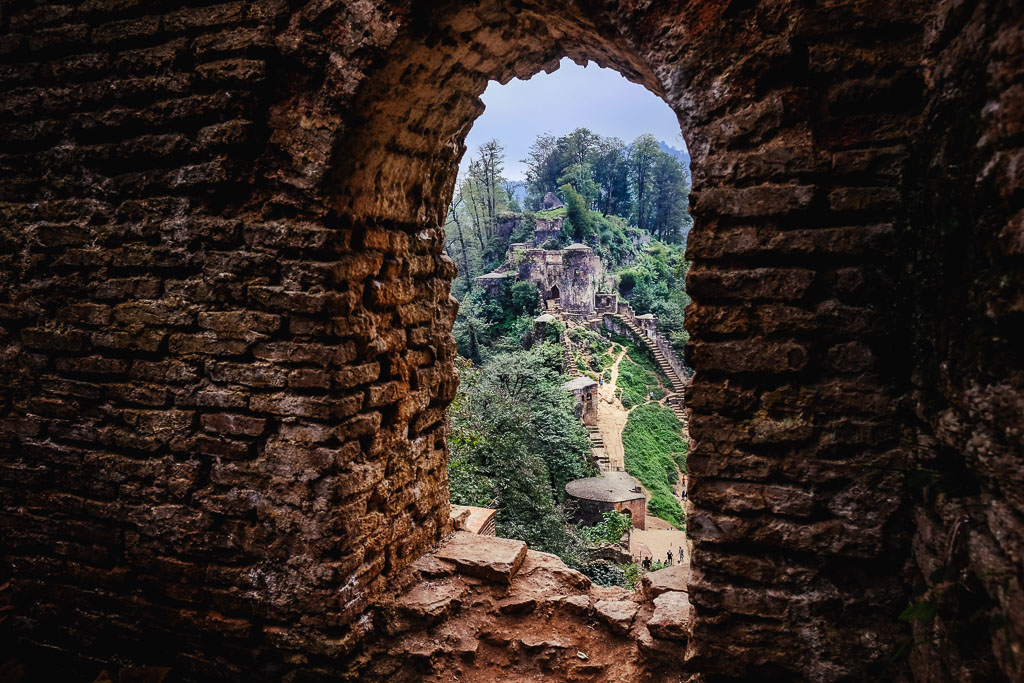 Much like a dictatorship on election day, I understand it would be suspicious to get 100% agreement on anything travel related. However, based on my personal polling of over one-hundred demographically diverse tourists, young, old, male, female, generally well travelled, from the four corners of the earth, something like 99% of these people agree with the statement – Iran truly is an amazing country, and you really should visit.
Almost everything that everybody ever told me about coming to Iran, turned out to be terrible advice. Most of the media reporting I continue to read about Iran, well, it's heavily biased at best, and deceivingly inaccurate at worst. On the ground here, in a country that has the most remarkable number of attractions for the body and the mind, perhaps the best thing about Iran is this: it's made me seriously question, or even ignore, everything I've ever been told – not just about Iran – but about life, the universe, and everything else.
Over the past months, I've travelled through two distinctly different parts of Iran. As usual, the mostly central and South-East route through cities like Esfahan, Yazd, and Shiraz. This would be the more "well known" part of Iran if there were such a thing.
Before that, I visited another part of Iran. Along with a gang of "repeat" Yomadic Untourists. We headed out to the West and North, in the exact opposite direction of my normal route through Iran, onto the Caspian Sea, over the mountains, through lush forests, filled with humidity and tropical conditions, towards the border with Azerbaijan, and South towards the Turkish and Iraq borders. I kept this tour secret, personally inviting a small group of repeat-trippers (friends) to join us.
We saw things that even Iran-veterans didn't expect to see.
It will take years to get over it.
Here's some of what happened.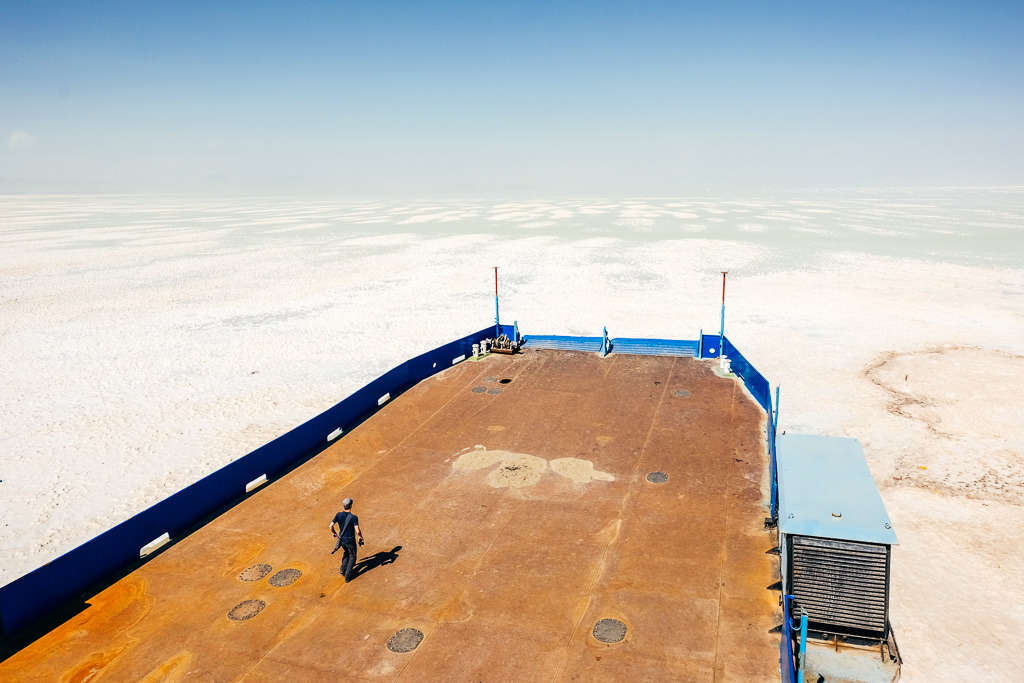 Late one night, on the same street as our hotel in busy downtown Tehran, through my hotel window I watched a small group of friendly gents approach a large cow. The animal was very much alive and grazing on the foot-path, but I had a pretty good idea of what would be happening next, and rushed down to street level to watch.
Soon after I arrived on the scene, the men tied the cow's feet and laid the beast on its side. With a large knife, one man slit the cow's neck, and I watched an unfathomable amount of bright-red blood begin to spill and squirt all over the street. They skinned the cow, mostly peeling the hide with their hands. Sweating profusely from physical exertion, with knives and axes, they chopped off the hooves, head, and testicles, and eventually, the small gang of friends gathered forces to help wrestle and chain the now very much dead beast onto a gate outside a mechanic's workshop, continuing the butchering well into the night.
During the hours-long process, I was offered meals, drinks, cigarettes, swapped phone numbers and social media info, was given travel tips and hookups with family members all over Iran, and most surreal of all, I made a Skype call with the brother of one of the butcher's, who was now living in Australia. Standing next to a still-dripping carcass on the streets of Tehran late at night, and video-calling an Iranian with a reasonably heavy Australian accent, well, it wasn't expected, but it wasn't surprising.
"G'day mate, how is Tehran treatin' ya?"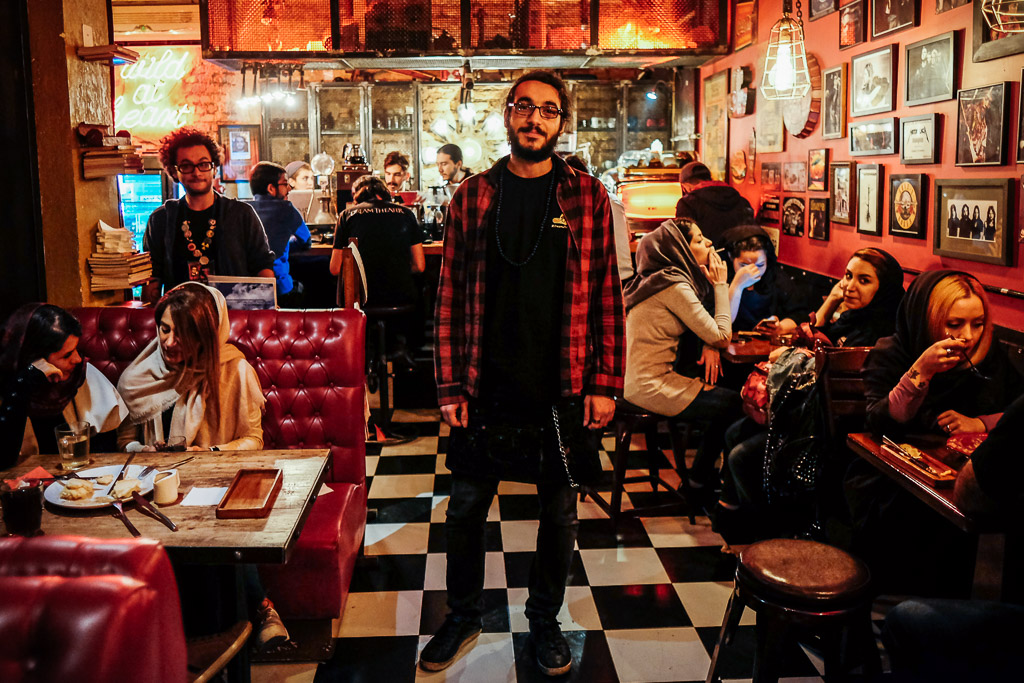 For so many reasons, Tehran is a truly a monster city. Around fifteen million people live here, making it one of the biggest cities on the planet. It comes with all of the traps you might expect in a huge, developing, city. Severe air-pollution engulfs hundreds of skyscrapers, often blocking the view of the snow-capped mountains that surround the city. Frustrating traffic jams are a daily occurrence. There's noise, grit, a degree of organic anarchy, and in general Tehran is a shock to many first time visitors.
But, with a little exploration and some local insight, visitors discover a side of Tehran that's surprisingly green, peaceful, friendly, and for such a large city – has mind-bending levels of safety. Tehran is multi-faceted, blending ancient traditions with modern attitudes, historical palaces with modern shopping malls, traditional black tea with Italian espresso. And even ceremonial street slaughtering, with American style burgers.
Paradiso is the "new" Tehran. Dark, moody, and just the right amount of dankness to keep old cynics as happy as the young and beautiful that fill the red-vinyl booths. The music at Paradiso is Heavy Metal, Rock, and loud. Staff dressed like Kurt Cobain serve American style burgers, zero-percent Russian beer, and great coffee. It's a trip, and sure, it's an alcohol-free bar – but when visiting Iran, it's best to understand you'll often find yourself in a situation of "if you can't beat 'em, join 'em". Iran, and Tehran, can seem a little bewildering at times.
I'm using Paradiso as just one small example of what people don't necessarily expect to see in Iran. We know about the deserts, the ancient civilisation of the Persians, the stunning geometry of mosques, but, it's not well known that Tehran is a city that can be contemporary, hip, fashionable, and dare I say it, free.
And Paradiso is not a rare example – I could have listed any of the restaurants and cafes at the beautifully mid-century modern ASP complex, Tabiat Bridge is perhaps the most futuristic multi-level pedestrian bridge on the planet, designed by a young Iranian woman, there are contemporary art galleries and examples of cutting-edge architecture, really, this city is mesmerising. Like any city, Tehran isn't for everyone, but it would a mistake to short-change your time here – if you don't mind a little urban grit with a Persian twist.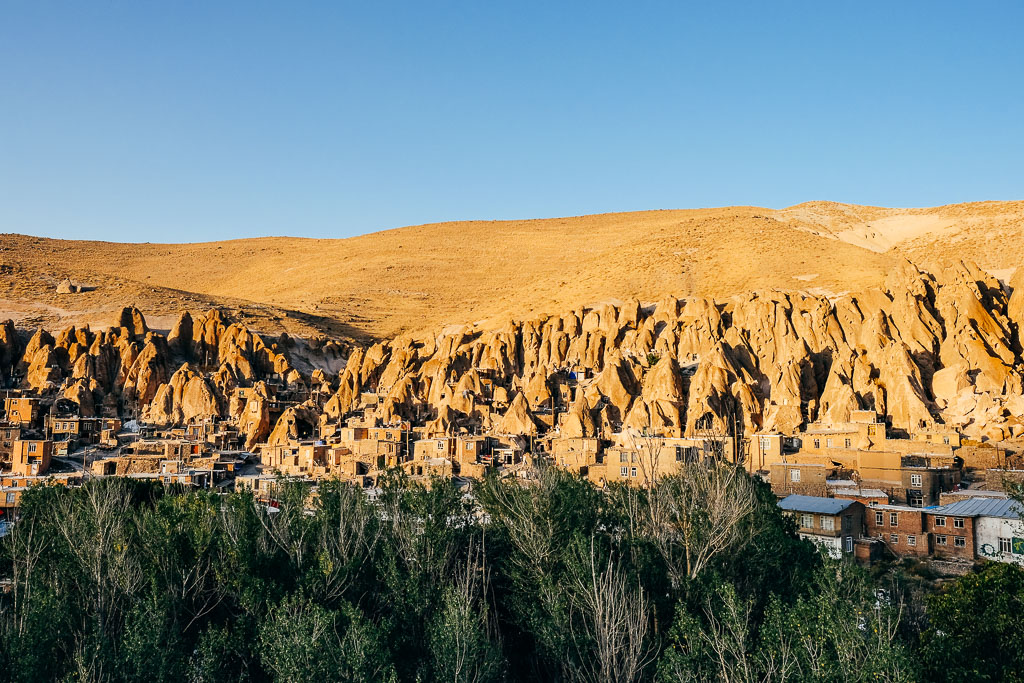 The West and North of Iran are completely different from Tehran. Out here days can pass without seeing another tourist, it's really not the Iran from the glossy brochures. If there are glossy brochures about Iran. This part of Iran does have one thing in common with the rest of the country – there is simply an endless array of things to see and do. Truly, the variety of climates, architectures, cultures, and food, throughout all of Iran is astonishing.
We trekked for hours uphill through dense green old-growth forests with Singapore-levels of humidity, to reach centuries-old mountain-top castles constructed by the original Assassins. Rented boats, to take us through a reeded wonderland that reminded people of the Everglades in Florida. The Caspian Sea had a heavy swell, an indicator of just how large this body of water is, whilst the location provides a geographical reminder of Iran's place in the world – with Russia, Azerbaijan, and Turkmenistan also sharing the world's largest "lake".
In the West, Lake Urmia is the most beautiful environmental disaster I have ever seen. Marsuleh is a stunning village tucked away in the mountains, with amazing local delicacies, Kandovan is one of the last remaining real-life "cave villages" (the other one is also in Iran), and near Ardabil, there are thousands-of-years-old petroglyph's carved into rocks sitting silently among a sci-fi landscape. The famous bazaar of Tabriz, Russian-influenced downtown Rasht, each place as fascinating as the next.
And then, came the small city of Zanjan.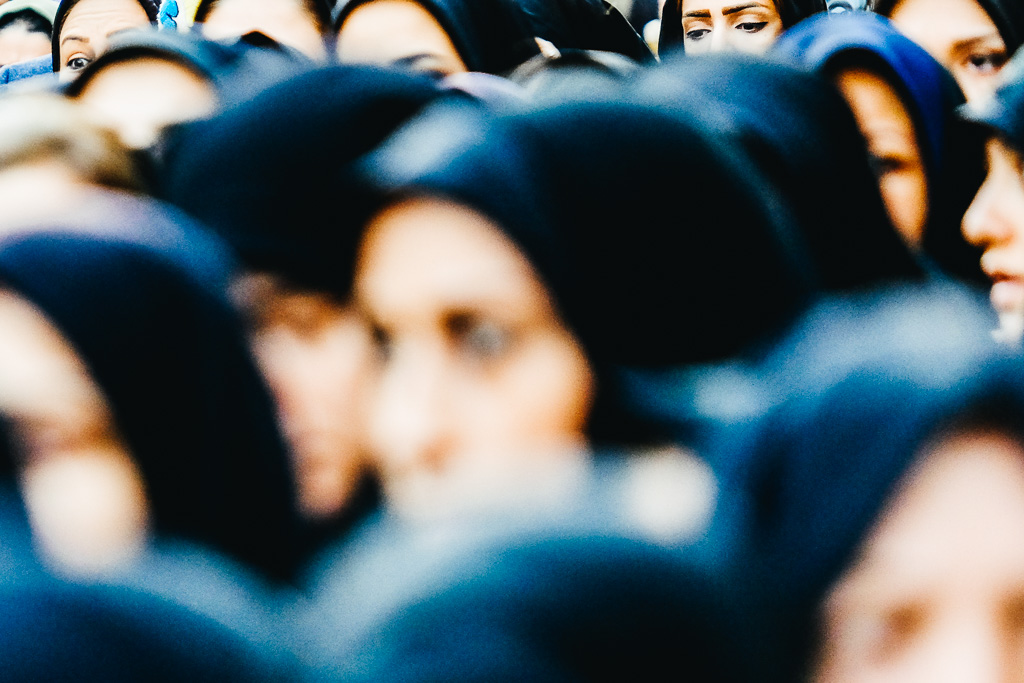 Last year, I first visited Zanjan. Spending a few nights, hanging out doing nothing much in particular, and researching a potential tour-route with Phillipa and my friend Rolf, a first-timer in Iran. Aimlessly wandering along the city streets one day, a local man came fortuitously running after us. As the representative for some kind of local tourism-body, he wanted to give us a cup of tea and welcome us to Zanjan. And, show us the photo of every foreign tourist that had visited Zanjan the year before.
In 2016, he met twelve tourists in Zanjan. I laughed when he said the word "twelve", and with unrestrained pride he said "no, really, twelve!". Of course, he took a photo of the three of us, and added it to his collection of foreign visitors. On the wall were some photos of different attractions, and one image in particular caught my eye. Wow. The scene in the photo was unlike anything I had ever seen. Countless people filling the city streets, congregating around a city-square that looked to contain a fountain filled with blood, with everyone dressed in black. Truly, a sea of humanity. Although it was somewhat safe to assume it was taken nearby, I had to ask.
"Where was this photo taken?"
"Here! Zanjan! Ashura! Muharram!"
Studying the image, I realised the photo was probably taken from our hotel window, and immediately made plans to come back and experience the image for myself.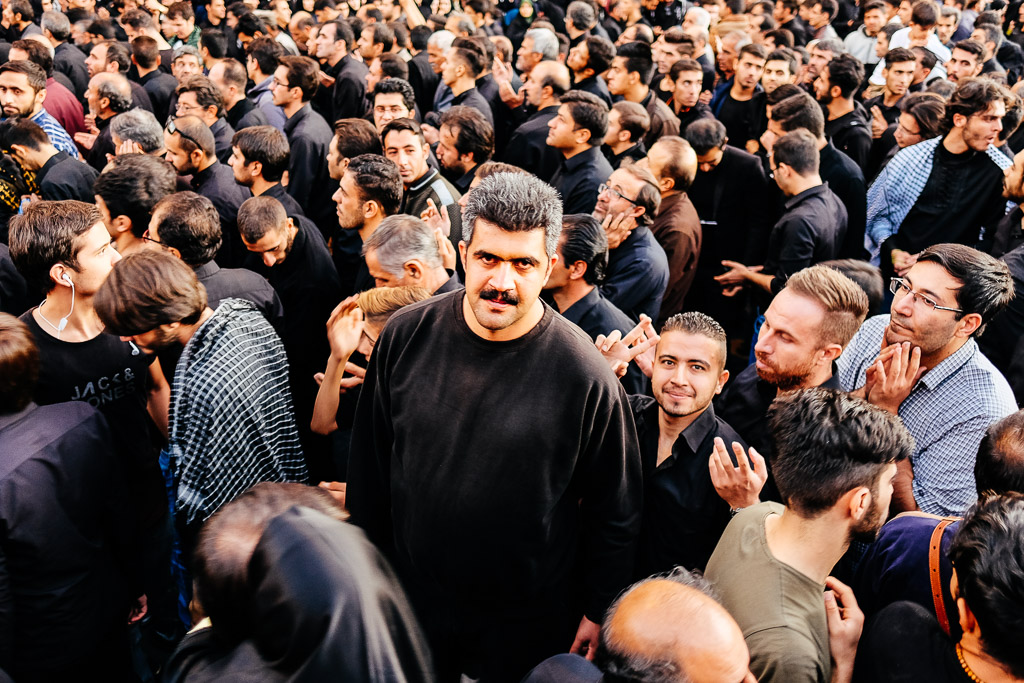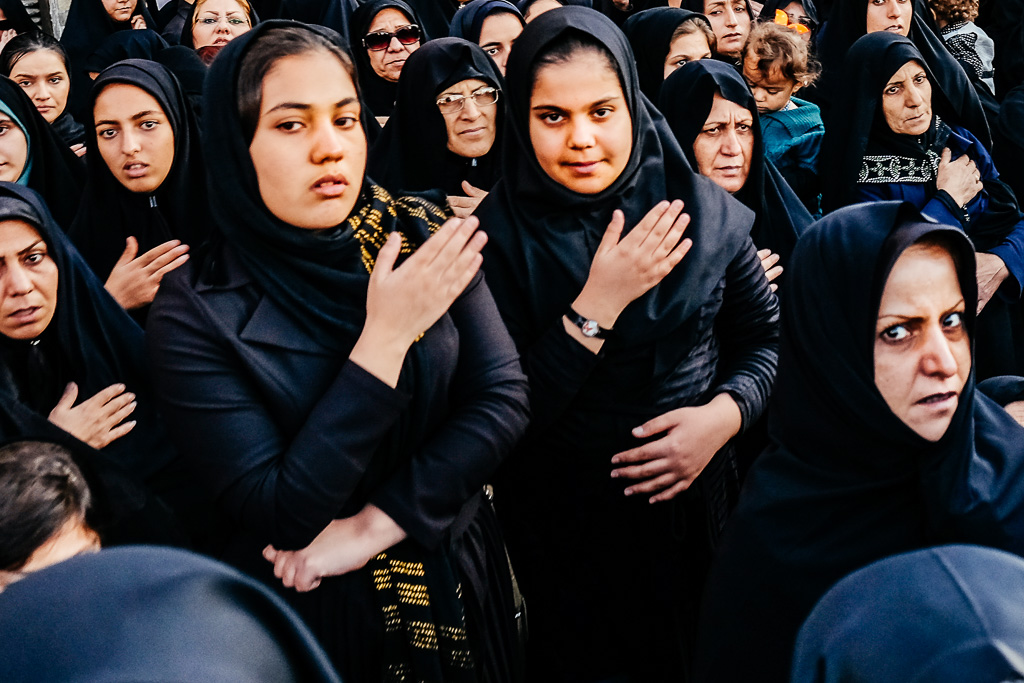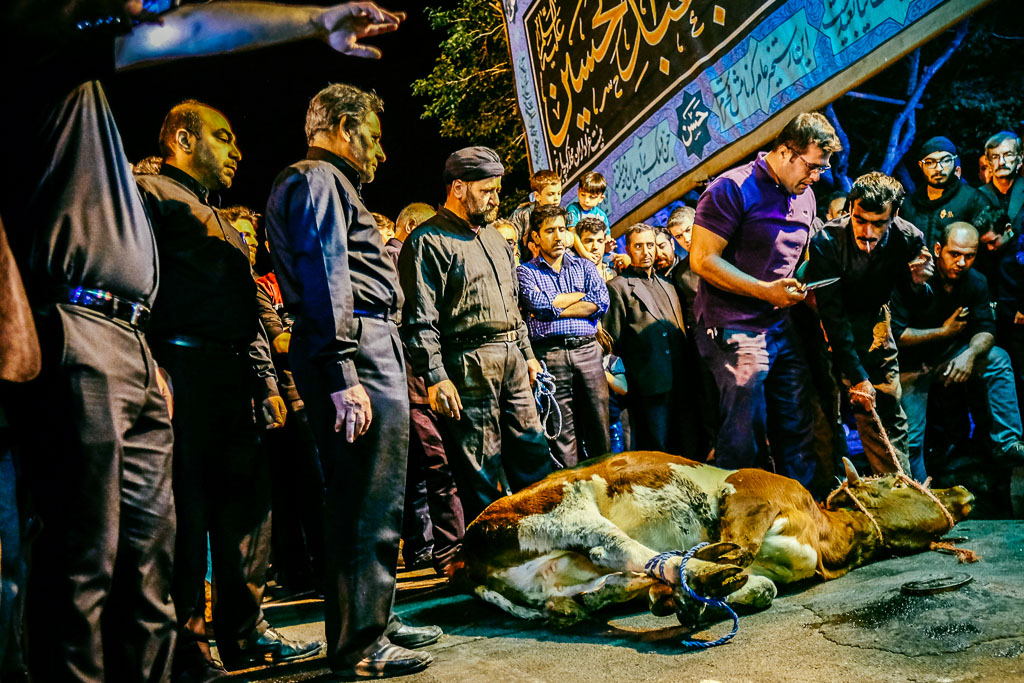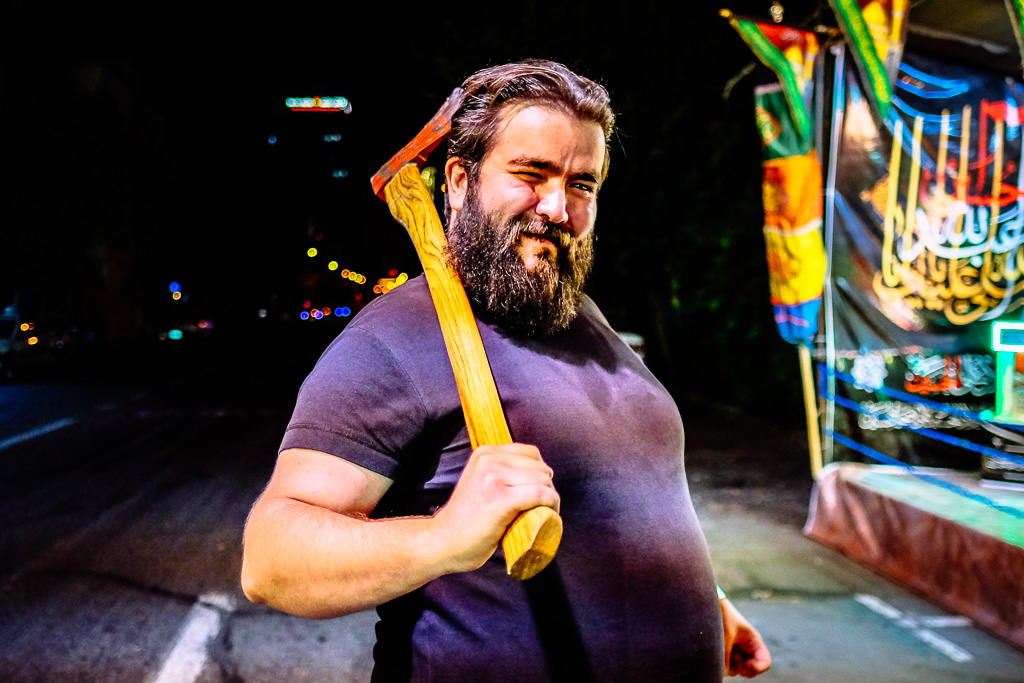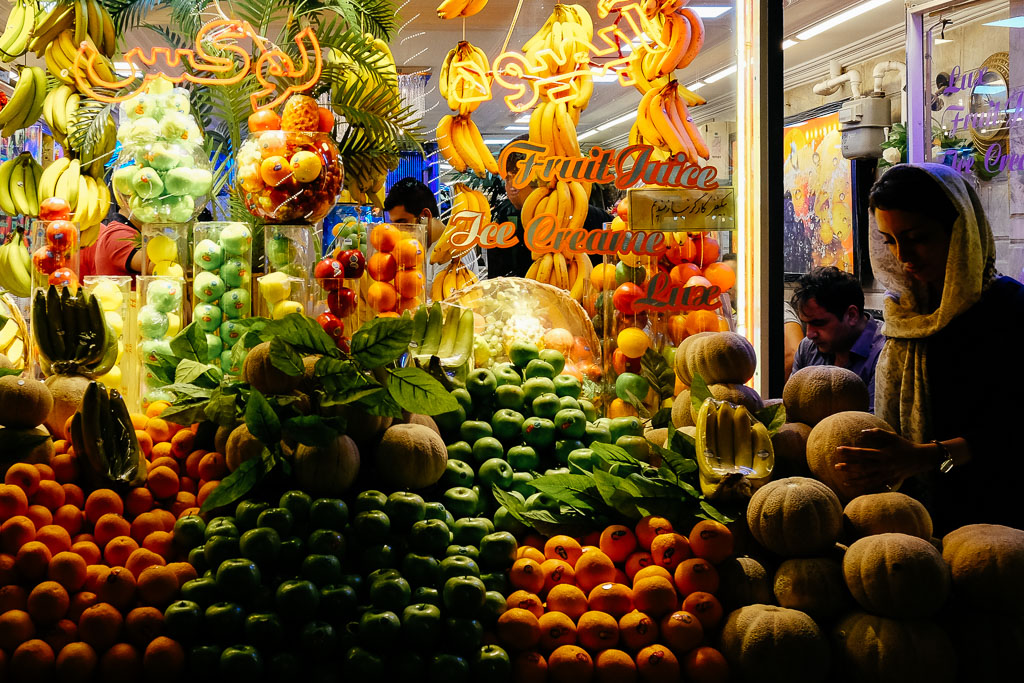 Muharram is the most important annual commemoration or "mourning" in Shia Islam. It's a remembrance of the murder of an important Imam (religious leader) and his extended family, which took place more than one-thousand years ago in Iraq. The entire mourning period is forty-days long, culminating on the night of Ashura.
Each town and city in Iran commemorates Ashura in a different way. Zanjan, a small city, has a particularly large gathering. Tens of thousands of people enter the main square of the city, all dressed in black, day and night, almost constantly for a forty-eight hour period.
Men, women, young, old. Marching, praying, singing, chanting, flag waving, demonstrating feats-of-strength, there are various ways to remember the sacrifice of those who have passed. For several days, sheep, goats, and cows are ceremonially slaughtered on the streets, cooked and fed to anyone who wants a free meal. This year, Zanjan was where we spent "Ashura", and quite honestly that experience deserves far more than a few photos and words on this page.
Nearby, in the small village of Armaqankhaneh, every house opened it's doors and the residents feed whoever walks inside, for free. After our first free lunch, we wandered the village streets, met some young men with perfect English, and then entered the first lounge room we came across for a cup of tea and a chat. My Persian language skills are improving and fortunately I know the word for "lunch", and "no thank you", as for the rest of the day I was continually offered meals.
They say there is no such thing as a free lunch. Well, that may apply in the West, but, I challenge you to name another village on the planet that leaves the doors to its homes open, unquestionably and without prejudice or judgment inviting any person that comes by – for a truly free lunch. To put an exclamation on the point, later that day, our van couldn't leave the village until a local had jumped on board and given us all a cold-drink for the journey ahead. It was the same no-strings offer for every vehicle leaving Armaqankhaneh that day.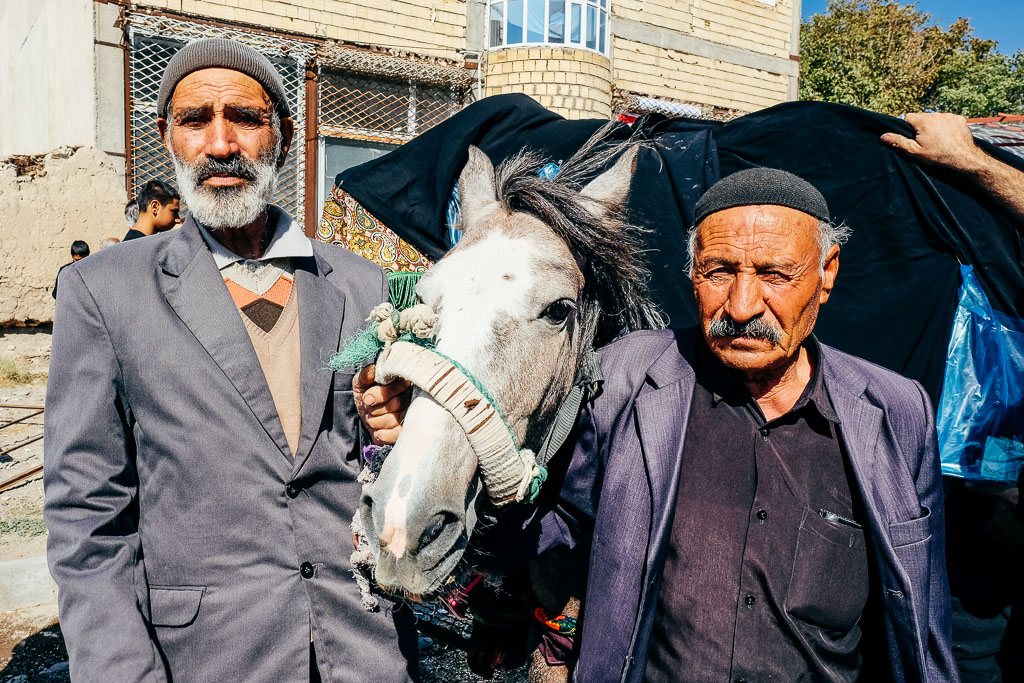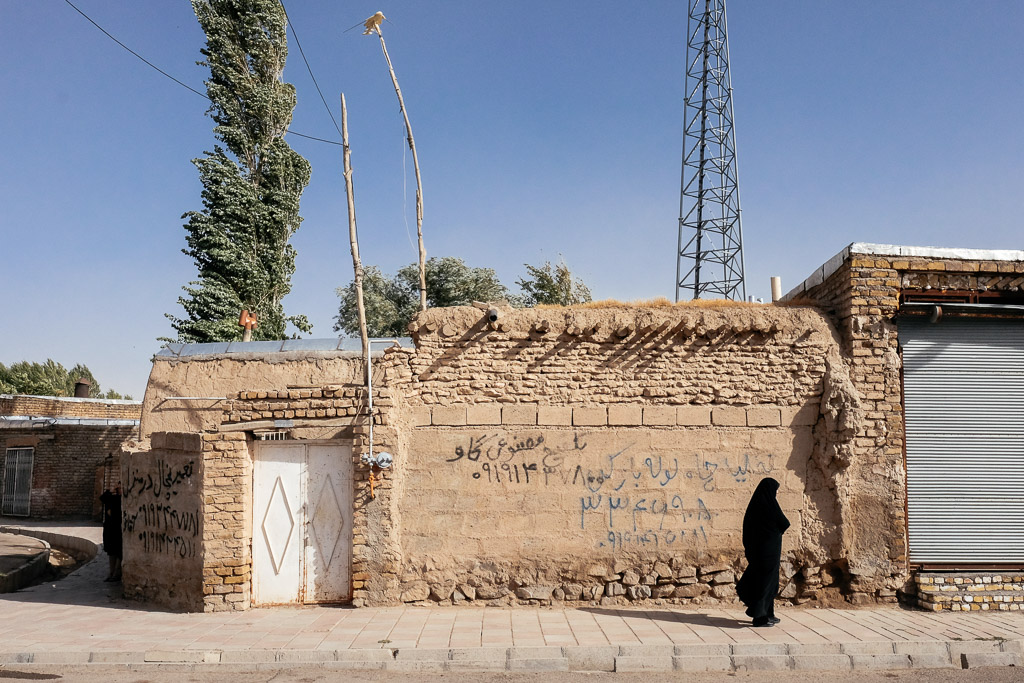 Iran, for many, will be the perfect travel destination. The attraction may lie within the mystery – it's off-the-beaten-track, exotic, and intriguing. Importantly, despite Iran holding over nine-thousand registered historic sites, dotted throughout the land, with more than twenty recognised as world hertiage and deemed worthy of UNESCO protection – it's the Iranian people that are indubitably the highlight of any visit. There is a level of comfort and warmth here that I have never experienced anywhere else.
But, tourists continue to choose other destinations over Iran.
It's understandable.
When potential tourists first consider visiting Iran, they start researching. Usually, safety is the number one concern. And usually, main-stream-media is the go-to source for all the up-to-date news about Iran. The problem is, always, there will be something that indicates "hmmm, perhaps right now really isn't the best time to visit Iran". Saudi this, American President that, Islam this, missiles and sanctions that.
According to the Western media, there is always a problem in Iran. Always, Iran is on the brink of some kind of impending disaster. The cautionary government travel warnings about visiting Iran have never stopped, for decades, despite many European and American destinations being far more dangerous. Even the "good" articles about Iran contain something sneaky, making you question your decision to come here.
It's a mind trick, and we're all falling for it. For the five years I've been coming here, and before every tour I organise, something pops up in the media, serving some fresh doubt. Always.
The truth about visiting Iran is the exact opposite of what is generally reported.
Iran is safe and welcoming. They love all foreign tourists. Iranians love Americans. Iranians respect women. Iran is vibrant, increasingly modern, and ridiculously safe. When travellers visit Iran, even the shortest journey becomes an inspiration to go back home and hold a photographic exhibition, write a novel, poem, or a simple blog post, or, just to continue dreaming about that incredible vacation for years into the future, always longing to return.
Travellers become voluntary ambassadors for Iran, encouraging as many people as possible to visit, dispelling myths, and spreading the stories of their fascinating and life-changing positive experiences. At first, I thought I was the only one who felt that way about visiting Iran, but now I know, it's not just me, it's almost everyone who comes here.
And those paragraphs, filled with positivity about Iran, will annoy so many people.
Because it's the truth.
Nate
PS, I have just three Yomadic Iran Untours planned in 2018 – one is already sold out, one is nearly sold out, the third is filling fast. No two Iran Untours are ever the same – they're hand-crafted, flexibly curated, and constantly evolving. Every year Phillipa and I spend months on the ground in Iran. With the help of the best locals in the game, our goal is to make each journey through Iran the best, ever. I'd love to show you around the "before" Iran, please bring your camera, all the Untour info is right here.
"A massive massive thank you for the tour. I was so glad that I came along as I was never really into guided tours. This was definitely the most interesting and fun vacation I've ever had." – Bryan, Australia, Nov 2017.
PPS, this week I'll be in seven different countries, on three different continents.
BTW, I would love to send you the next dispatch, posted from some-where random around this planet (and you'll soon find out why YOMADIC email followers are my favourite followers):