Video Game Exhibition : Game Masters Melbourne – Kickin' It Old School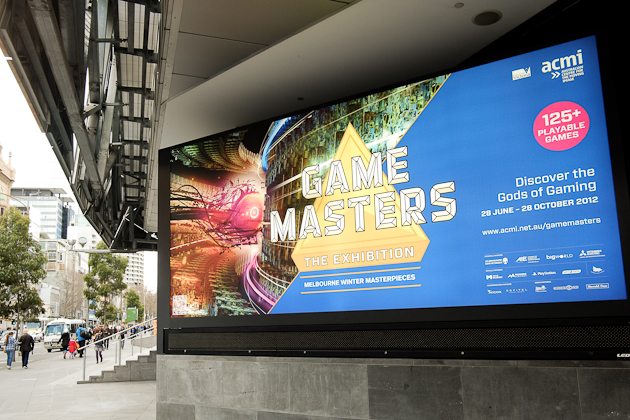 The sights and sounds of my youth surrounded me. It was authentic time travelling. Even now, I can't quite believe it. Game Masters Melbourne – The Exhibition, is a world-first showcase displaying the work of 35 of the world's leading international video game designers. Regular readers who have no interest in video games, you can probably stop reading at this point. Come back soon when I resume my tales of climbing Volcanoes and things of that nature. Seriously. I'm about to get deep into the world of 1980's arcade games.
OK, they've gone. Hopefully, this article will reach those people who are in need of a genuine recreation of their youth. For those people, I'm about to give you the run down on why you would travel to Melbourne, Australia, to see the incredible Game Masters exhibition at the Australian Center for Moving Images (ACMI).
Let's get right to the point. Game Masters Melbourne features an authentic recreation of a 1980's video games arcade. Including some of the most iconic 80's arcade games. Set-up in a space dimly lit by coloured lighting. With the smell of sweat. There are a few small differences. The games are all free to play, the hair-lines of the male patrons are far more receded, and tough guys with cigarette packets tucked into their t-shirt sleeves and cheap scotch on their breath aren't shaking you down for your last few coins.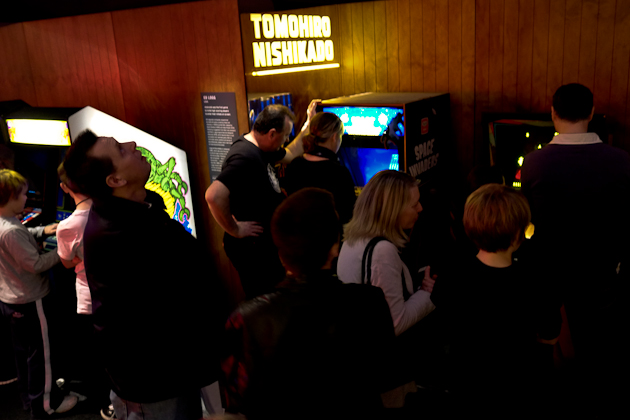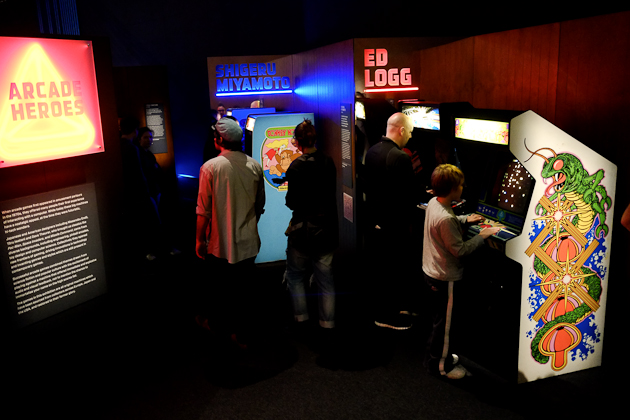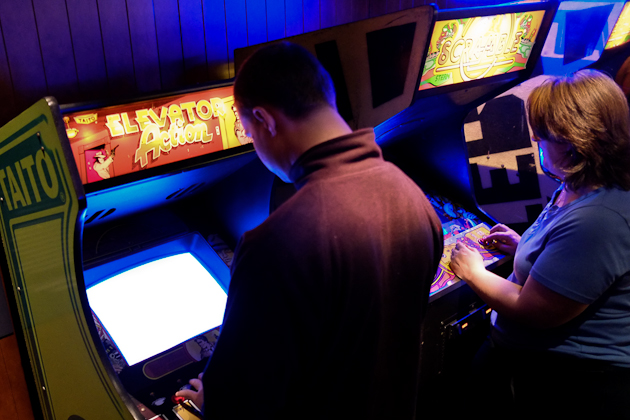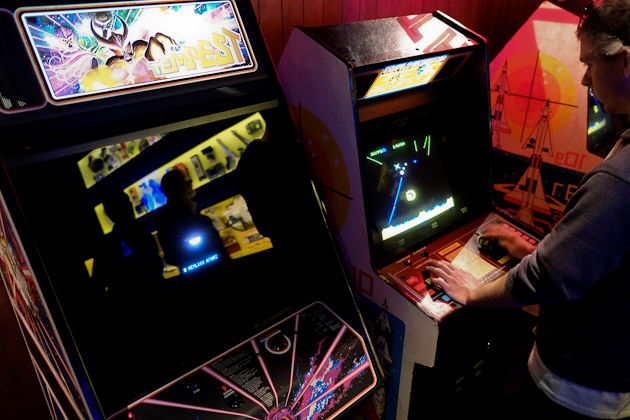 Robotron. Defender. Tempest. Missile Command. Centipede. Asteroids. All the arcade games are the real-deal, in great condition, in the original cabinets. Robotron, the creation of Eugene Jarvis, original cabinet, two joysticks of course, in 2012? Holy crap. I've waited so long for this moment. Centipede with a trackball. The glorious vector graphics of tempest, with a smooth spinning controller.
It was the best day of my life, I swear.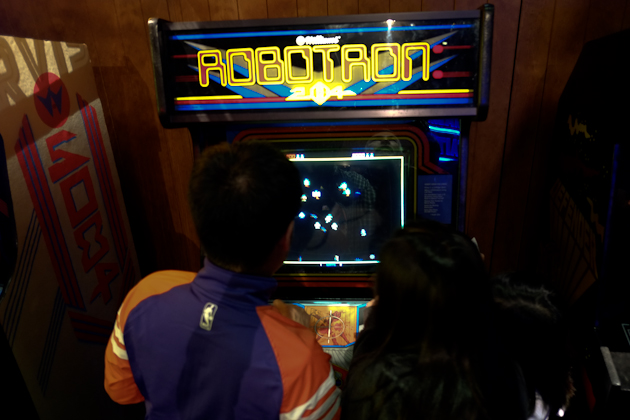 Don't let anybody tell you otherwise – the 1980's was the golden-age of video games. Many people had their very first interactions with a "computer", by dropping a coin into an arcade machine. heavily patronised Video games arcades were dotted all over the cities of many countries around the world.
The video arcade games of the era defined video gaming as we know it today. They drove innovation in technology, and created new styles and genres of gaming that continue to be popular in the 21st century. Without exaggeration, the video games arcade had an enormous impact on modern popular culture.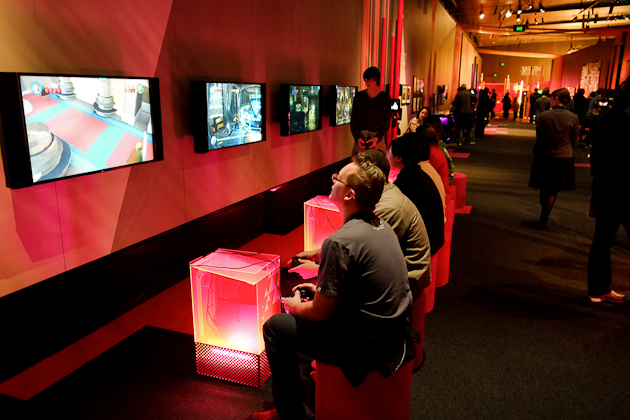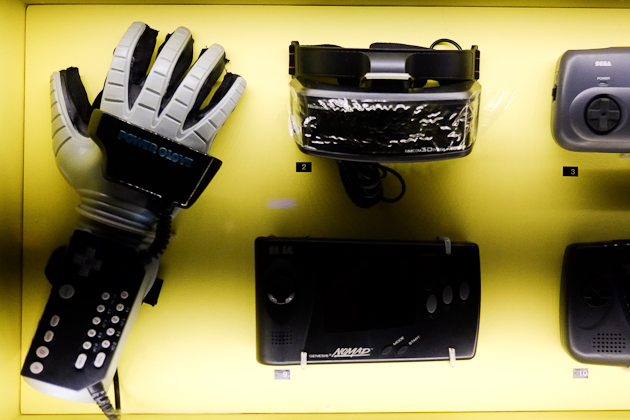 Although the very mention of an original Robotron is enough for the hard-core 80's gamers to get a little bit tingly inside, it would be amiss of me to not mention that Game Masters has 124 other playable games, from the 1980's to the present.
ACMI has done an incredible job with the Game Masters exhibition in Melbourne, there really is something for everyone.  However, as with my youth, Game Masters seemed to be over in an instant. In reality, I was there for hours. It was light when I entered, and dark when I exited. In the interim, I wound back the clock on my life. ACMI has created the closest thing I will ever experience to the fountain of youth, and I recommend anyone with the slightest interest in video games, who can get to Melbourne, to go and check it out.
Nate.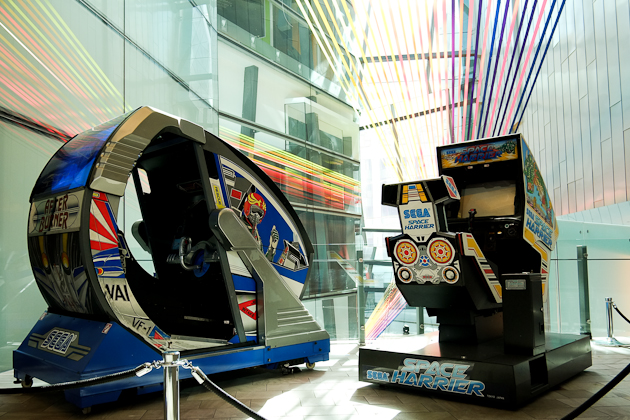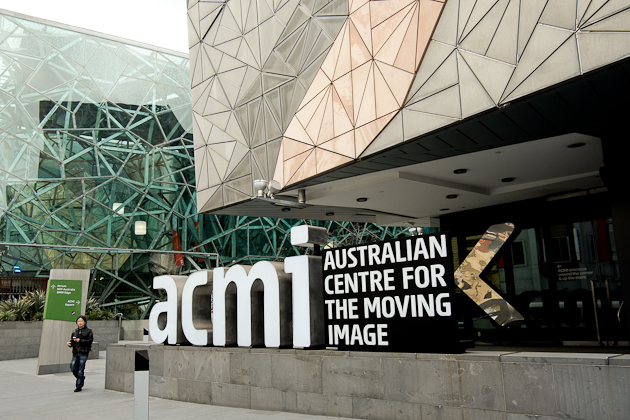 BTW, I would love to send you the next dispatch, posted from some-where random around this planet (and you'll soon find out why YOMADIC email followers are my favourite followers):