Street Photography Melbourne – The Mean Streets of Footscray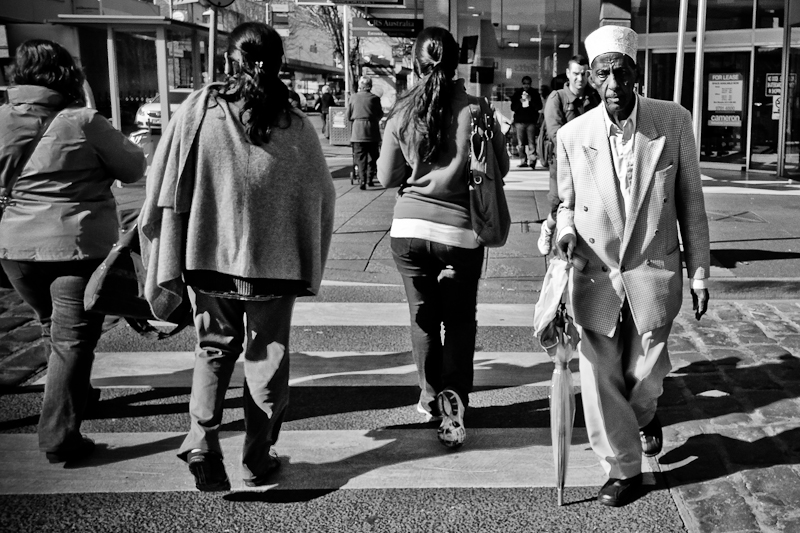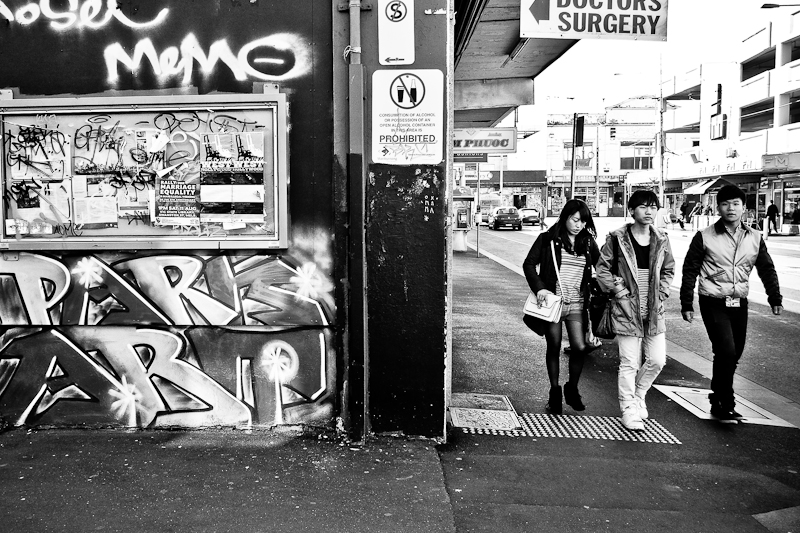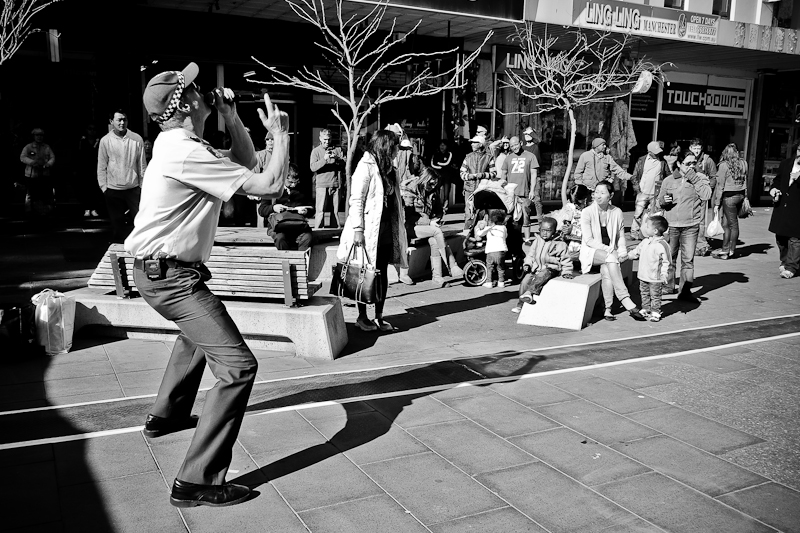 Street Photography Melbourne – The Mean Streets of Footscray
Out doing a bit of street photography in the area of Footscray, Melbourne, I didn't expect to see a police officer belting out seminal 1980's pop music hit "Jessie's Girl". And yet, there he was in the middle of Footscray – one Melbourne's most multi-cultural suburbs, about 5km's from the center of the city. Great voice, fancy footwork, a class act all round. When he wasn't singing, Officer Rick Springfield he was playing African bongos. Of course.
Street Photography in Footscray, Melbourne, is  a Real Treat
It's difficult not to be clichéd when talking about areas like Footscray. Multicultural melting pot. Diversity, grit, and soul.  To me, areas like Footscray make for the most interesting areas in any given city. The colour, flair, and individuality of the locals, makes street photography in Footscray a real treat.
Making up the latest wave of cultures in Footscray, Vietnamese and East African immigrants have taken up the mantle left by Italians and 'Slavs, and placed their stamp on the suburb. Signs advertising Pork Bahn Mi sit side by side with "authentic Afghanistani food".  On top of the incredible diversity of local restauranteurs, there a little guide-book publisher that calls Footscray home.  You may have heard of them. They've published over 100 million travel books.  First name "Lonely". Last name "Planet". Very apt, for a travel blog like this.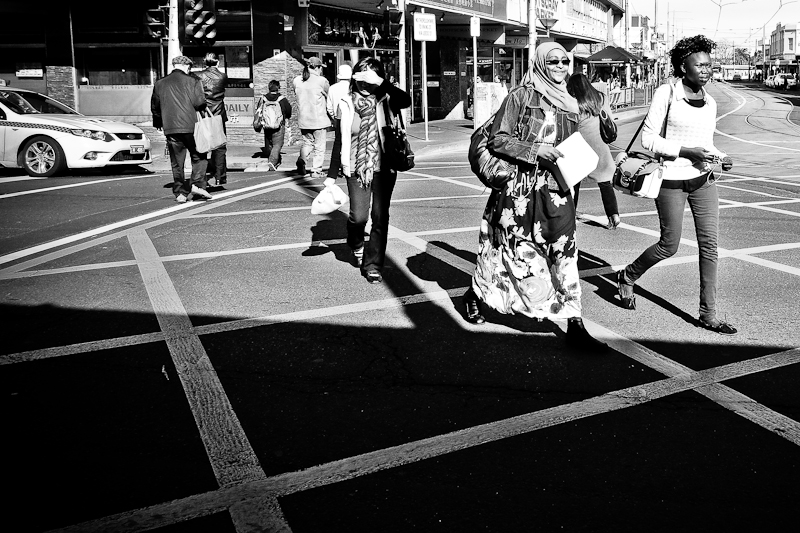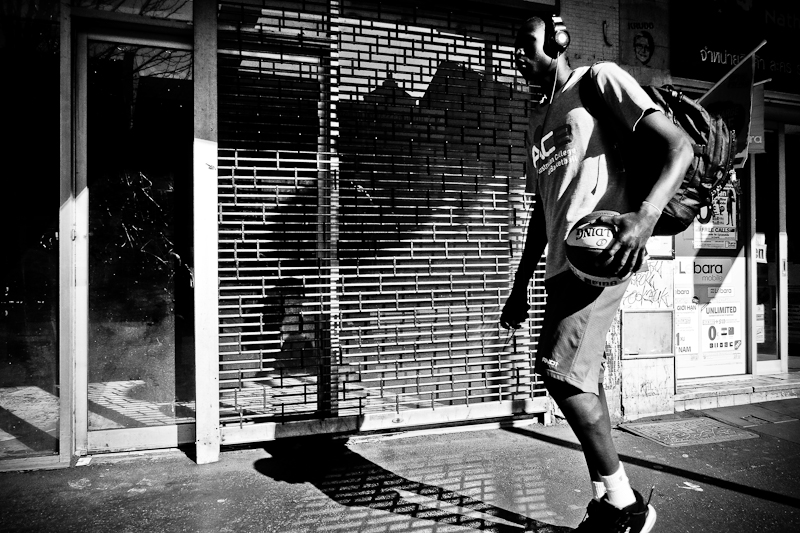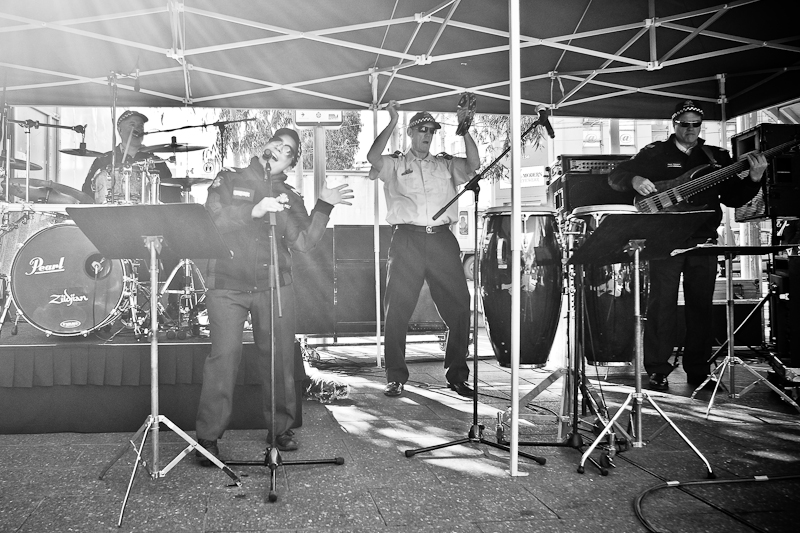 Less than 40% of people who live in Footscray, were born in Australia. Most recently, newcomers from Ethopia, Sudan, Somalia, Sri Lanka, and Bangladesh have immigrated to Footscray. A large proportion of these recent arrivals are refugees. Makes me feel all warm and fuzzy inside, knowing that people who have escaped such adversity have ended up in such a wonderful place.
Gentrification has a long way to go in Footscray. With most of the buildings in an honest (if slighty-run down) state, it feels like a "lived in " suburb. Heavy on local patina, light on shiny franchise chains . Understandably, various Australian movies have used Footscray as a locale.  The incredibly interesting layers of the streets, combined with a local history of Vietnamese immigrants, made Footscray the obvious choice in 1992 for  "Romper Stomper" – a violent and gritty  movie following a gang of Skinheads and their run-ins with Vietnamese gangs.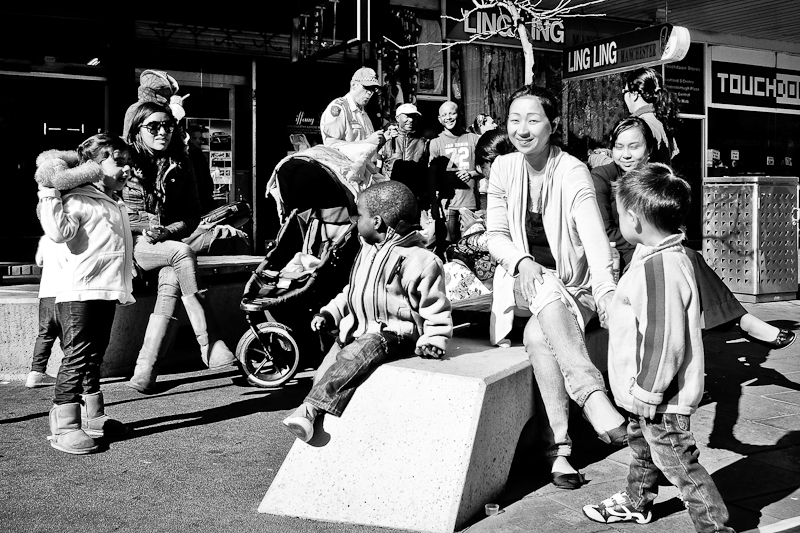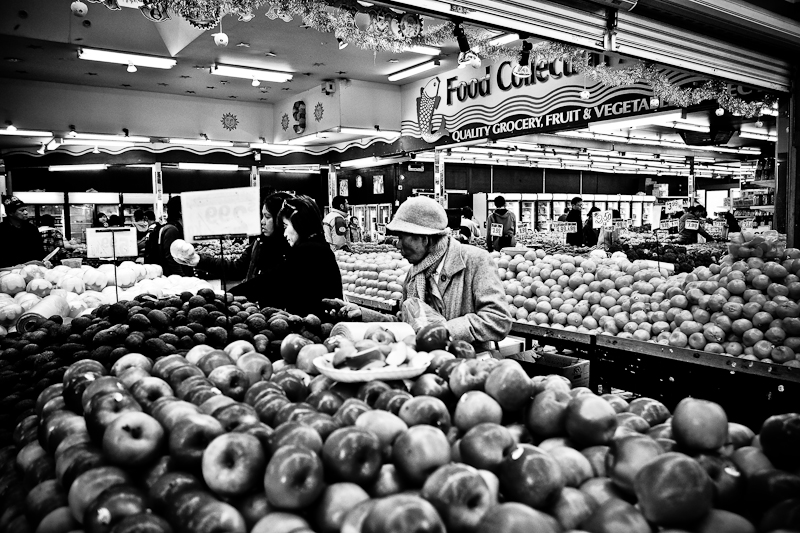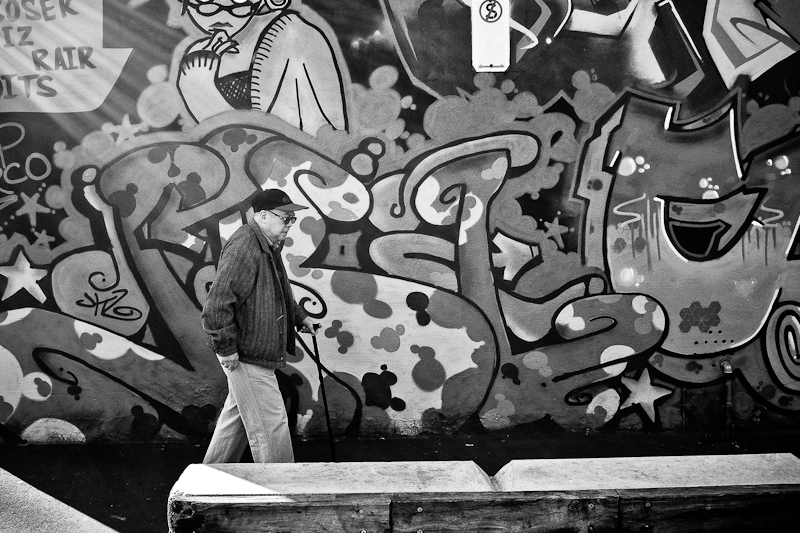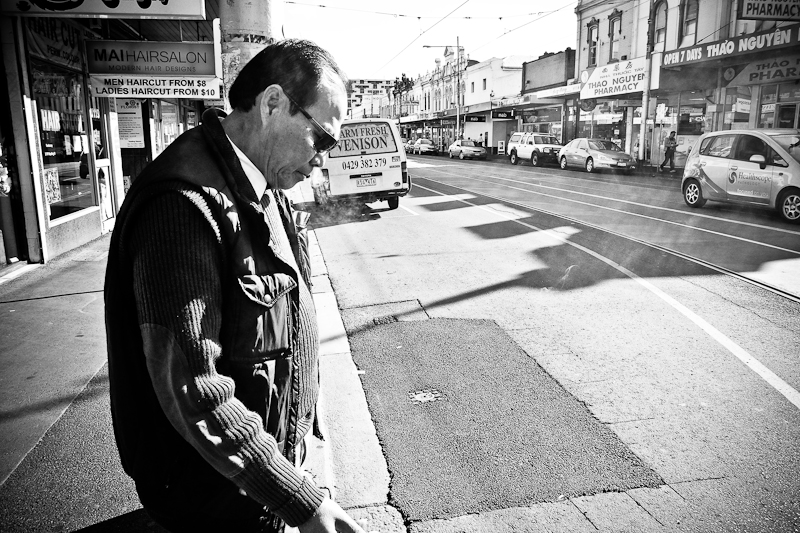 Street Photos on the Formerly Mean Streets of Footscray?
These days, the violence isn't what it used to be. Around the same time that Romper Stomper was released, the aptly named "Little Saigon" market opened for business. Operating for twenty years, this institution catered for the population growth of Asian people in the early 90's. Tropical fruits, live seafood, and those popular Asian cuts of innards are the standard fare. Noisy and crowded, Little Saigon had me feeling like I had been transported back to South East Asia. Fun fact: Nguyen is now the second most common surname in Melbourne's phone book.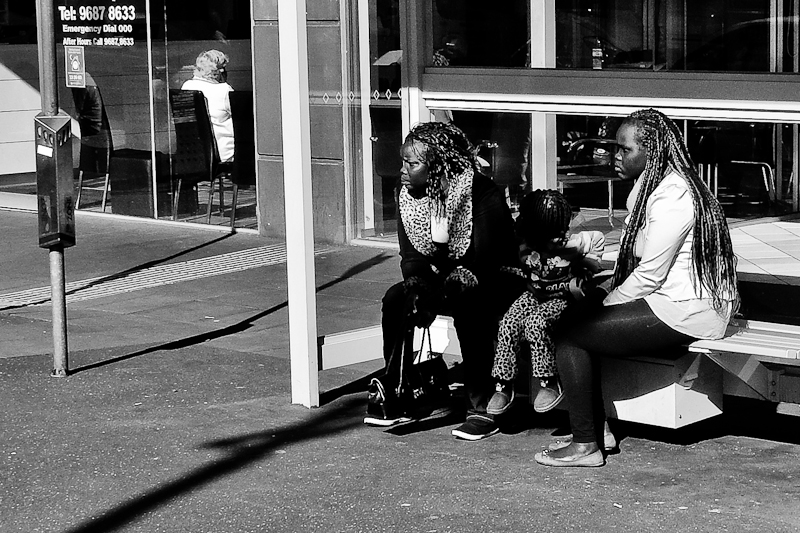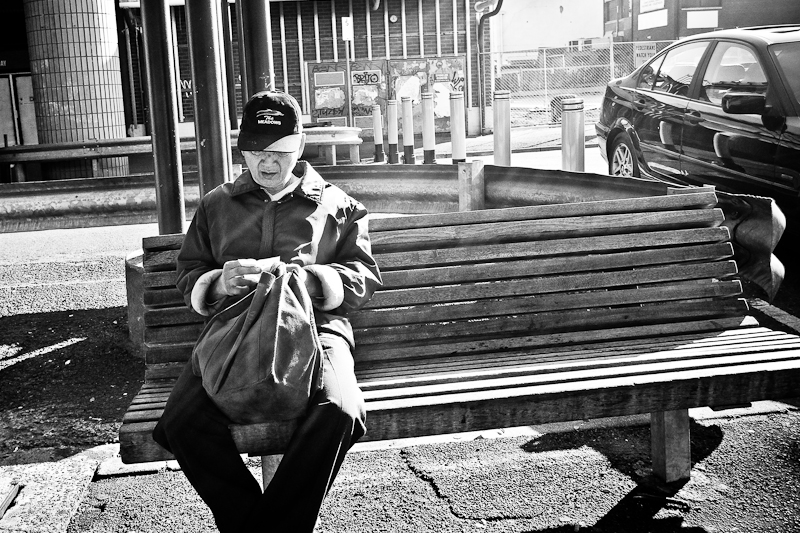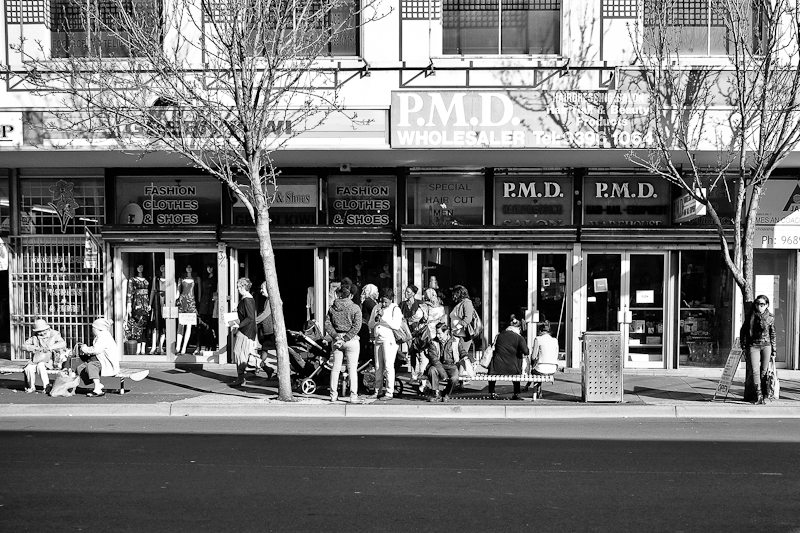 Recommended budget lunch in Footscray : Ask for a pork roll at "To's", and you'll get a freshly baked Vietnamese Bahn Mi, filled with succulent pork, salad and fresh chilli, for $3 a pop.
So, there you have it. It gets a bad wrap in some conversations, but really, Footscray is one of Melbournes neighbourhood gems.
I hope you enjoy the photos, from the formerly mean streets of Footscray, Melbourne.
Nate.
BTW, I would love to send you the next dispatch, posted from some-where random around this planet (and you'll soon find out why YOMADIC email followers are my favourite followers):