Fuji XPro1 : Best Travel Camera Ever – Abandoned Building Shoot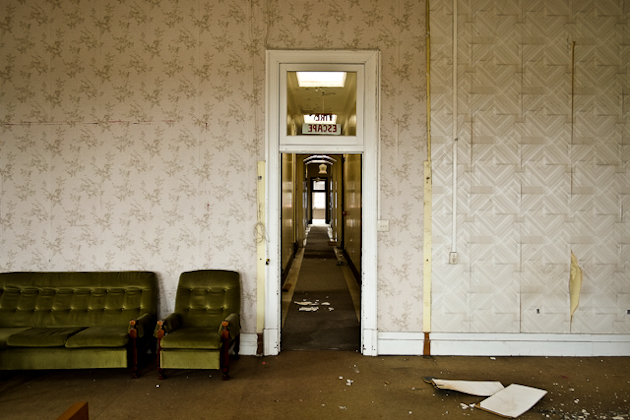 Fuji XPro1. A lot has been said online about this remarkable and opinion polarising camera. I will cut to the chase right now – if you're looking for the best travel camera available in 2012, this is it. My opinion is considered and well thought out. I've traveled, mostly overland, and photographed twenty-five countries since 2010.
I've shot and traveled with many different camera's, but the Fuji XPro1 outshines them all. Hands down. So much so, that I recently sold my Nikon DSLR system. My travel camera kit now consists solely of the Fuji XPro1, with just a single lens. This is easily the best travel camera combo I have ever had the pleasure to use.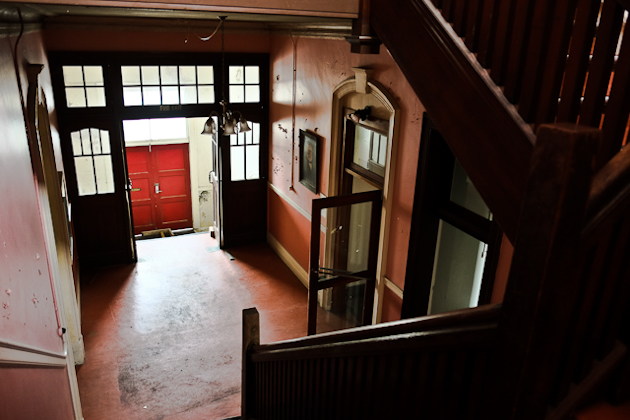 The Fuji Xpro1 – A Decision Years in the Making?
My opinion on what makes  the Fuji XPro1 the best travel camera has been years in the making. The last time I travelled at length was for six months straight during 2010. I crossed three continents. I packed my Nikon DSLR and three lenses. A wide-angle, a fixed large aperture "standard" focal length lens, and a telephoto zoom. With a flash, and a few other accessories.
For my style of photography – predominantly street, with some landscape and general travel documentary work – the zoom wasn't essential, and it barely got a look in. The wide-angle got a hell of  work-out, it always was my favourite. As far as DSLR's go,  it was a reasonably compact travel kit. Importantly, a camera kit for all situations was essential. This seemed to fit the bill.
Plain and simple – if you travel a lot, a DSLR will become a pain in the ass to lug around. Due to the nature of some of the countries I have visited, and plan to visit in 2012, I use a nondescript day pack – not a specialised camera bag – to hold my camera gear. With the DSLR body, a flash, at least two lenses, and accessories, the small pack was bursting at the seams. Throw in a laptop, a drink bottle, and all the things you need for a day out in an unknown place, and well, it was just too much.
So, whilst on the road in 2010, I decided to search for a smaller alternative to the Nikon. However – until recently – no compact camera could come close to meeting the photographic quality of a DSLR.  My decision was to go analog, purchase a Leica M6 with a some of that fine Leica glass, and get back to film.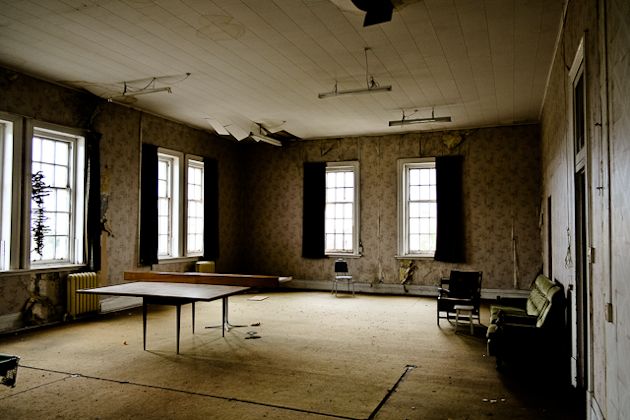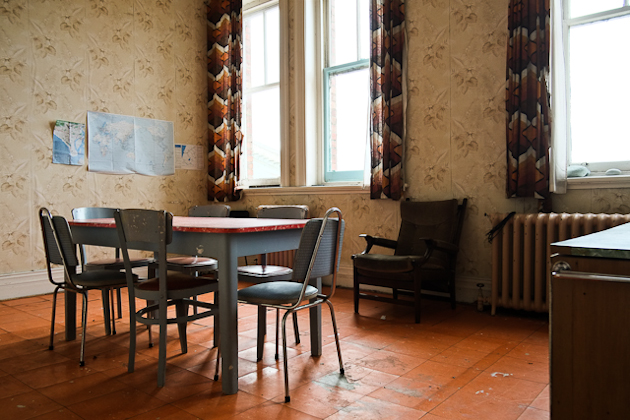 Within a couple of weeks, I had sent all of the Nikon gear back home, so sure that I had made the right decision with the Leica. This wasn't taken lightly – I had at least another four and a half months of travel ahead of me at this point. I had firmly set up camp on the film side, there was no turning back.
It was a revelation. Being able to throw on a tiny lens, take photos of unsurpassable quality, all with a system barely larger than a compact camera, elevated the film Leica above the DSLR Nikon system in my opinion.
Film Vs Digital – Are We Still Debating This in 2012?
There certainly was more than one occasion where I would have enjoyed the instant-ness of digital. The benefits of digital, especially for a blogger/photographer, are undeniable. But, my analogue to digital workflow worked out acceptably – for the rest of the journey, not once did I wish I had the Nikon. Being able to easily take my almost-pocket-able Leica everywhere, and being happy to do so, far exceeded any benefits of digital.
Not that I had a huge choice. The only digital alternative to the Leica M6 – in 2010 – was a Leica M9 (yes, this is up for debate). A rarefied camera indeed, with an eye-watering price. At the time, you wouldn't have got change out of ten thousand dollars for the body, and an entry-level lens. To my eye, the images from an M9 exceeded the quality of any DSLR available. And, importantly, it was all in a compact package. Perfect for travellers, apart from the price. It just wasn't going to happen.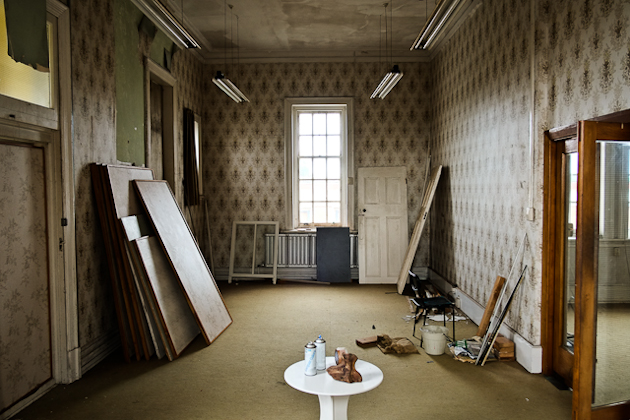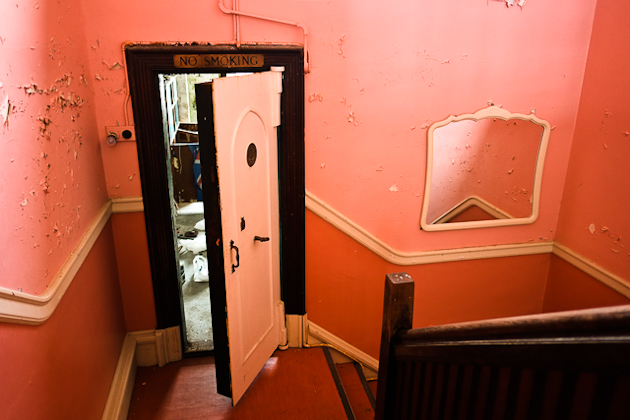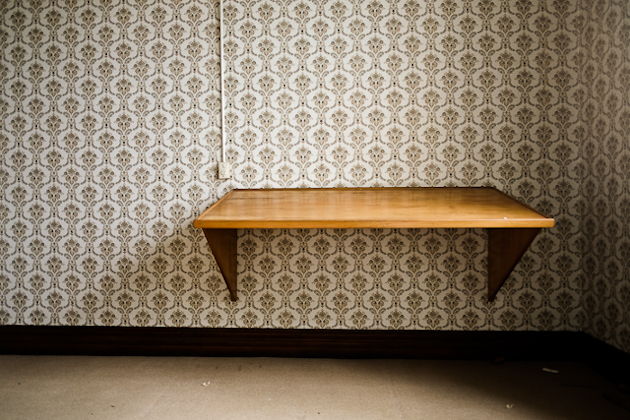 The Fuji XPro1 – Released to an Eager Audience in Early 2012
Cut to 2012. Before I left to travel for twelve months this year, a question that recurs often in my life was again occupying my time. What camera/system do I take this time? After a few film-related mishaps in October last year, I was starting to think film was just too difficult for a travel blogger. It is 2012 after all, perhaps it was time to re-evaluate digital. Or maybe, hold my breath, buy an M9, and just eat carrots and two-minute noodles for a few months.
It wouldn't be necessary. The Fuji Xpro1 had arrived.
Compact, interchangeable lenses, and a functional layout almost identical to the Leica. This was surely an enthusiasts travel camera. After reading a few reviews, I bought one of the first available Fuji X-Pro 1's in my country. For the next month or so, I gave it a hammering. If it didn't meet my requirements, or live up to my expectations, I was more than willing to re-sell it, and go back to the film Leica one more time. At this point, I still owned the Nikon system, and I could always use that if need-be.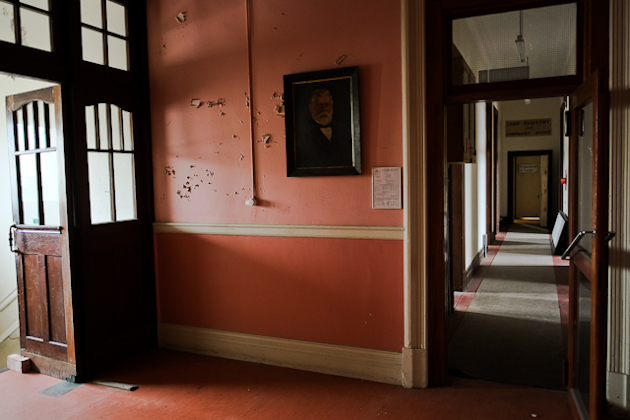 Travelling Day-To-Day With the Fuji Xpro1
A month in to the journey, and I can affirm that the Fuji XPro1 is the best travel camera in existence today. The image quality is remarkable. Fuji sure know colour. In reality, the resolution and crispness exceeds most camera's on the market – including many full frame (and bulky) DSLR's. Usability is almost flawless – Fuji, if you're listening, move the position of the Q button – it's a great feature, but in the way.
Battery life has been pleasantly surprising. I bought a spare battery just in case. However, even in situations where I have been camping, with no access to electricity – which has been a lot over the last few weeks – I can get a few good days shooting out of two batteries. I was worried about the lack of weather sealing, but after a trek to a glacier in the rain, those fears have been allayed. A little bit of water is no problem for the Fuji XPro1.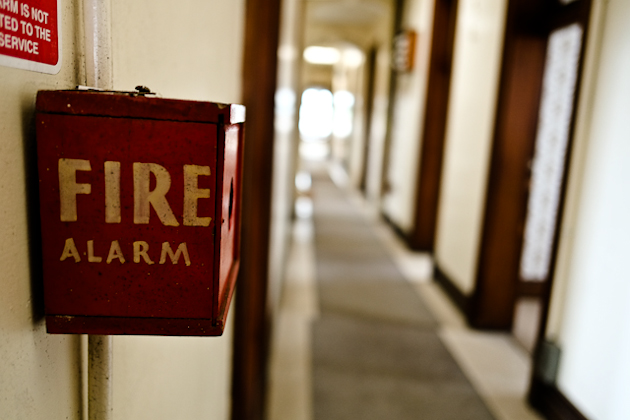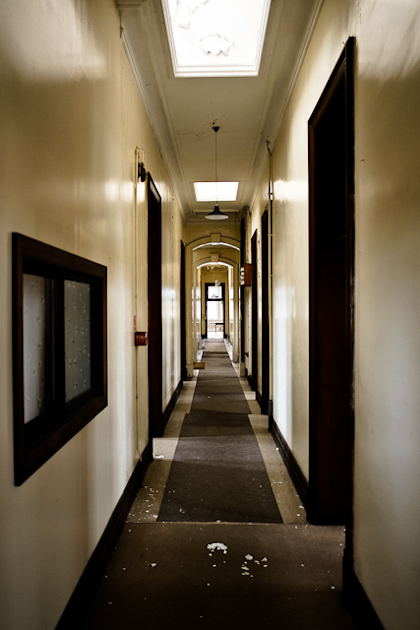 Is there such a thing as a camera that you become intimate with? After a few missed focus shots, especially with my work on the street, I was concerned. But, almost magically, a few months after I started using the XPro1, almost every shot is focusing where I want it to be.
Don't believe what you read about the autofocus in low-light. The Fuji focuses just fine, even in low light. The supposed AF issue  must be one of those internet memes that has somehow turned myth into fact. Sure, there must be an example of a style of photography that requires exemplary low-light ultra-fast focusing performance at all times, but given the capabilities of the Xpro1, I'm struggling to think of such an example.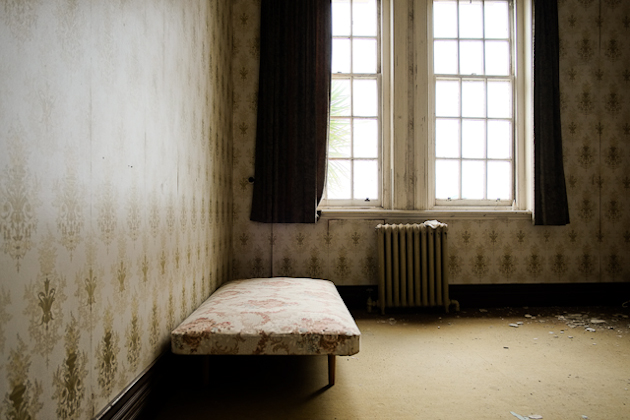 One of my pastimes is urban exploration – urbex. The photos on this page are from an abandoned government building in the South Island of New Zealand. In this case, it's a perfect demonstration of the camera –  in a dimly lit situation, the Fuji Xpro1 has no problem focusing. No problem, at all.
Urbex is a punishing and tricky environment for a photographer. You need to move light and fast. It can be a serious impediment lugging around a DSLR and flash. Most of these photos were taken at ISO 800 or above on the Xpro1. I find that up until 1600 is no problem at all – and dependent upon other factors, ISO 2500, 3200, and occasionally even 6400, produces acceptable results.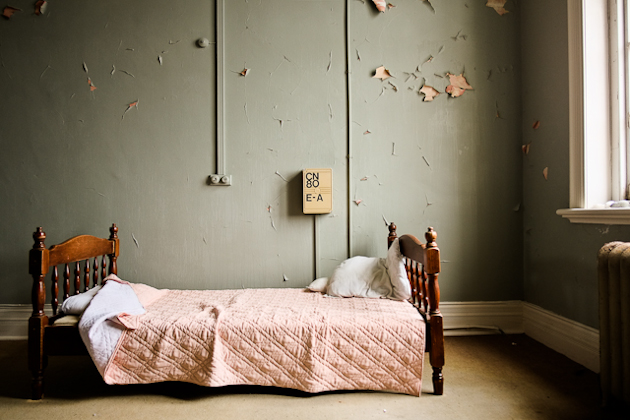 I'll be travelling with the Fuji XPro1 for the next 11 months.
Unless somebody gives me a Leica M10 when they are released. Which reminds me – I left the Leica M6 at home. Every photo you see on this site, until further notice, will have come from the Fuji X-Pro 1. All, with the 18mm (28mm full frame equivalent) lens that many would have you believe isn't up to scratch. Judge for yourself.
I may pick up the zoom lens when it becomes available later this year. And perhaps a wide-angle, when released. Even with three lenses, the system will be half the size and weight of the Nikon, with superior image quality. For the moment, on this site, it's all just one camera, one lens, one focal length. I like to travel light.
No, the Fuji XPro1 is not without flaws. It isn't perfect.
However, in my opinion, it's the best travel camera available in 2012, at any price.
About the photos:
An abandoned building in the chilly South Island of New Zealand is a work out for any camera. If you've done any urbex, you know what I mean. Dark and dangerous. Without the high ISO performance of the Fuji, and the (almost) perfect ergonomics, I just wouldn't have got this many usable shots in such a short period of time. I think it perfectly demonstrates what a great travel camera the Fuji XPro1 is.
Nate.
PS, nobody is paying me anything, or giving me anything, to write about the Fuji XPro1. This article is just a travelling photographers considered personal opinion.
BTW, I would love to send you the next dispatch, posted from some-where random around this planet (and you'll soon find out why YOMADIC email followers are my favourite followers):