From WTF to OMFG – Communist Architecture of New Belgrade, Serbia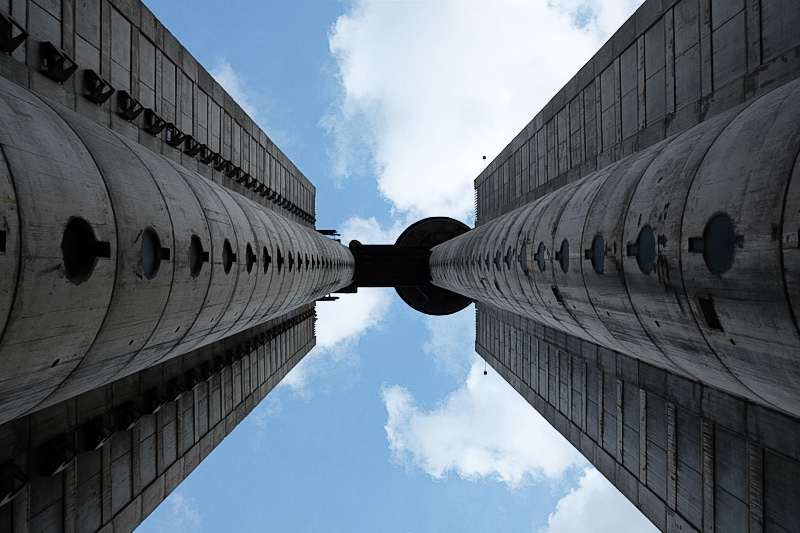 "They haven't changed a thing here. Nobody has spent any money on this place in 40 years." Given that my new Serbian bar-owning friend was pouring free drinks, and was actually complaining that the place hadn't been spruced up since 1976, I kept my communist architecture loving opinion to myself. He just didn't realise we were lounging in what will undoubtedly be a future Hollywood movie set, inside a building that would bring any lover of communist chic to their knees.
Nobody quite does architecture, design, and city planning, quite like ex-communist nations. Is "communist chic", the illusion-filled products of the glory days of communism, ripe for a glamorous new takeover of the Western wallet? If they play their red-cards right, New Belgrade – the mind altering planned socialist city across the river Sava from historic Belgrade – is in prime position to be ground zero for the next rehash of the cultural revolution.
With a familiar blueprint, "Novi Beograd" was born from the ashes of World War II. Conceived as the new capital city of the benevolently named Federal People's Republic of Yugoslavia, the new communist government spared little time in converting a marshy no-mans land into a symbolic socialist utopia.
It was a time of a tremendous optimism. Novi Beograd represented a completely clean slate, in more ways than one. A radically modern, centrally planned city, worthy of representing the ambition, power, and the impressive concrete pouring ability of the burgeoning communist state of Yugoslavia.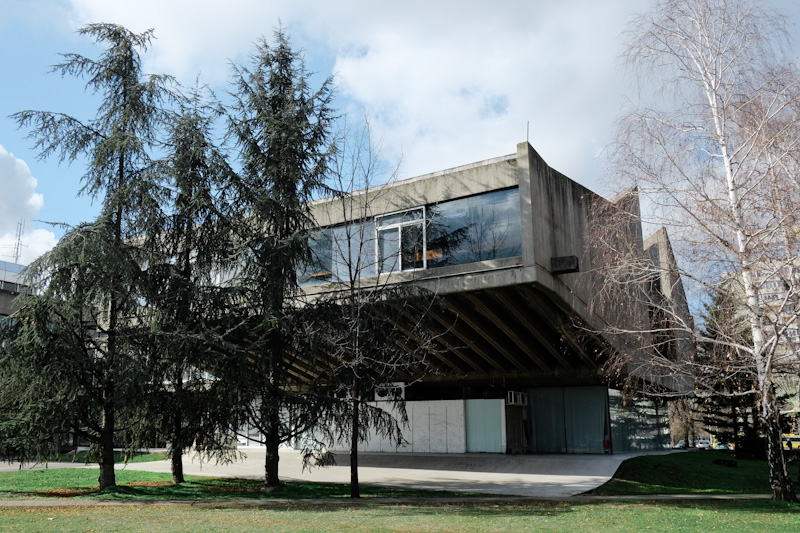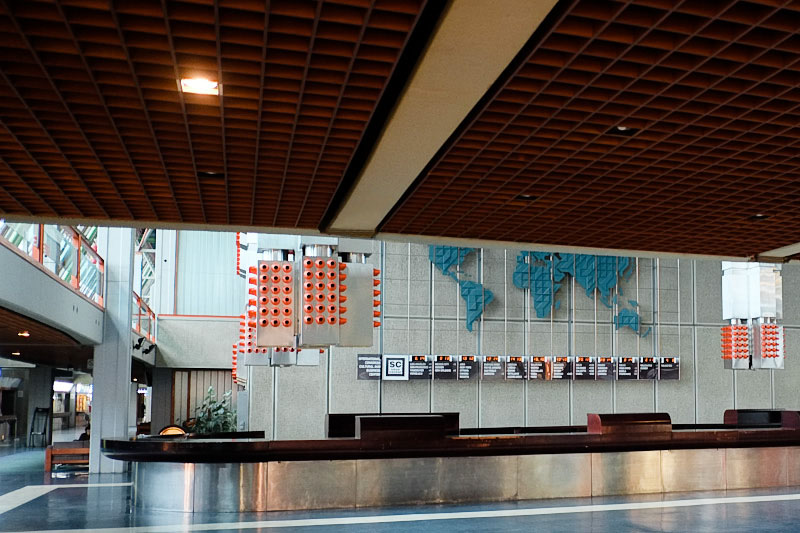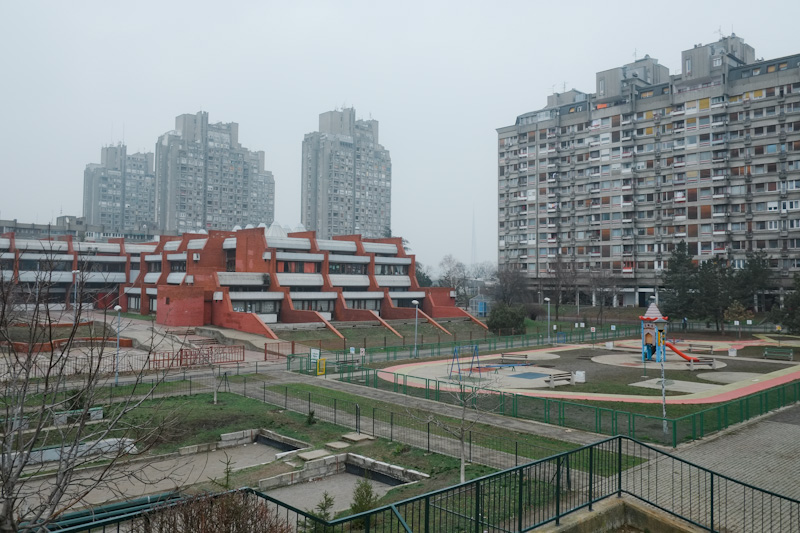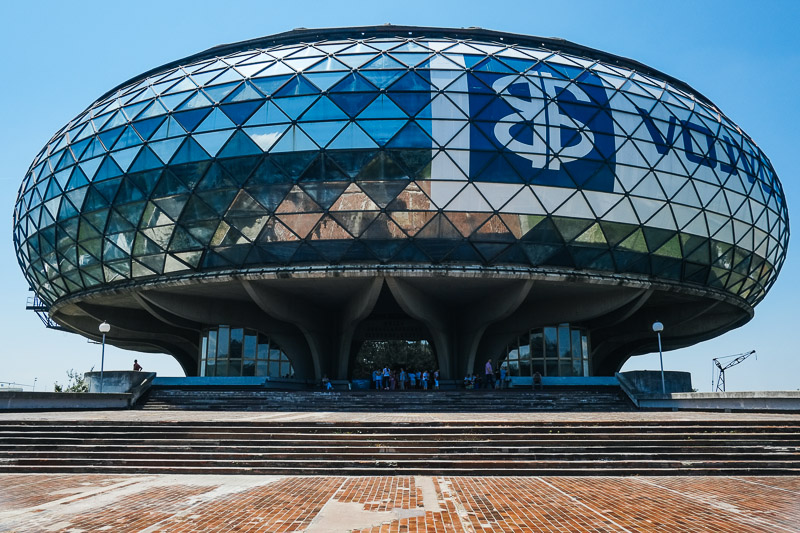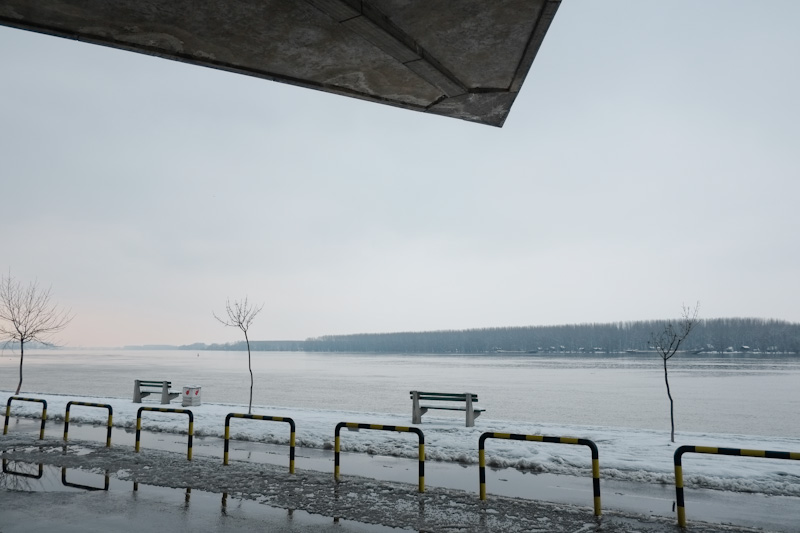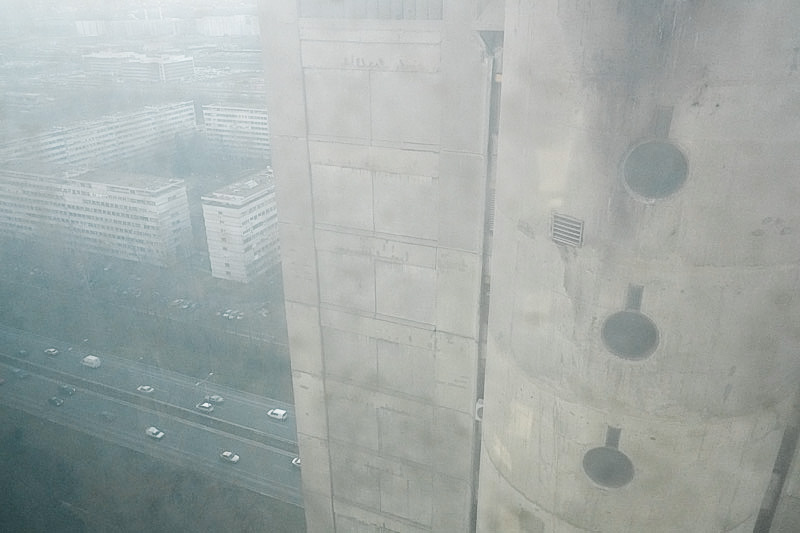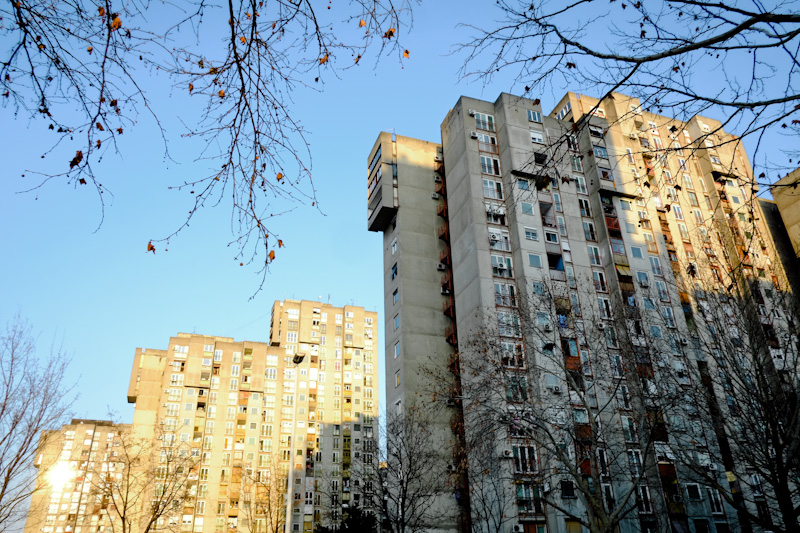 click to see an interactive map showing the location of this article
Although Belgrade, capital of modern day Serbia, is geographically just a stones throw from Novi Beograd, the two cities are utterly opposed in disposition. The communist era architects and town planners built Novi Beograd with a ruthless lack of sympathy towards the old historic core of Belgrade. Classical and elegant – versus brutal, exacting, and autocratically monumental. Down to it's name, the new Belgrade was designed and planned to be absolutely contemporary.
For an outsider, Novi Beograd is surreal. Although originally conceived largely as a communist administrative center, Novi Beograd has eventuated primarily as residential housing. Western surburban-ites, you will need to adjust your definition of "housing". Street by street, block by block, it's a relentlessly repeated planned system – an immense and efficient concrete jungle, housing the largest number of residents of any municipality in Serbia.
The enormous scale of "Blokovi", the fitting name given to the urban neighbourhoods of Novi Beograd, is difficult to exaggerate. Blokovi is a programmatic communist construction effort that took place over decades, one block after another, each one holding often more than ten thousand residents. Although the architectural style of the blocks differed as new design trends emerged – the planned intent was maintained – provide housing, and create a showcase of mass-produced large scale brutal communist architecture.
Despite the ironic and nostalgic appeal to a naive Westerner, Blokovi shows clear signs of dysfunction. Decaying raw concrete skyscrapers with severe maintenance issues and wide-spread vandalism, sit alongside abandoned buildings. Sounds like my kind of place, but despite the high density of residents, a distinct feeling of isolation prevails.
Communist Architecture versus Communist City Planning
But perhaps it's not the brutal communist architecture that is at fault. It may be Novi Beograd's city planning, not the buildings, that is to blame for many of these issues.
Organising of a city into distinct "precincts" is an urban planning methodology proven to be fraught with difficulties, and conducive to sterilisation of a city. We humans tend to enjoy a metropolis where cross-pollination of our daily activities and movements leads to random sights and encounters, unexpectedly occurring from moment to moment. Easy to experience in a city that grew out of organic randomness, much more difficult in a pre-planned city where zones are designed for efficiency above all else.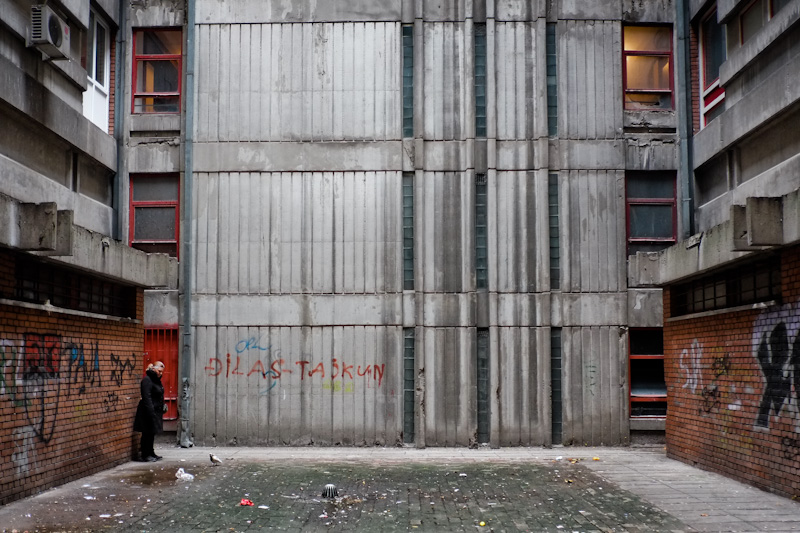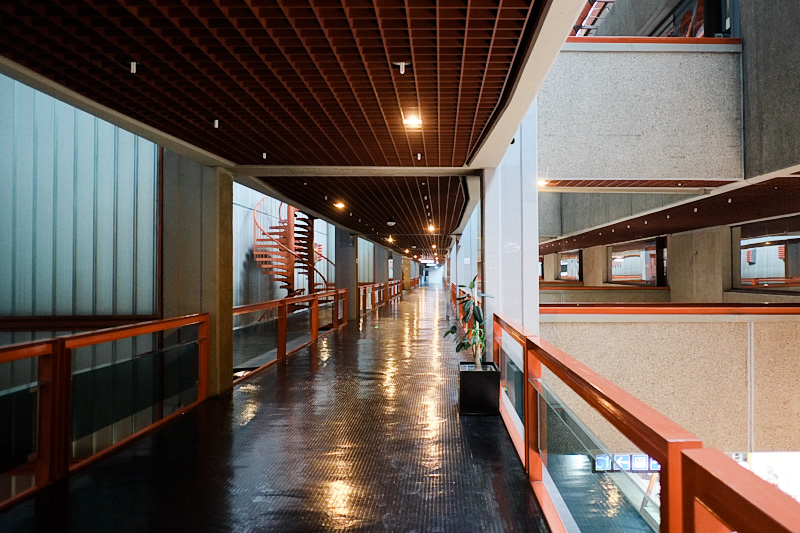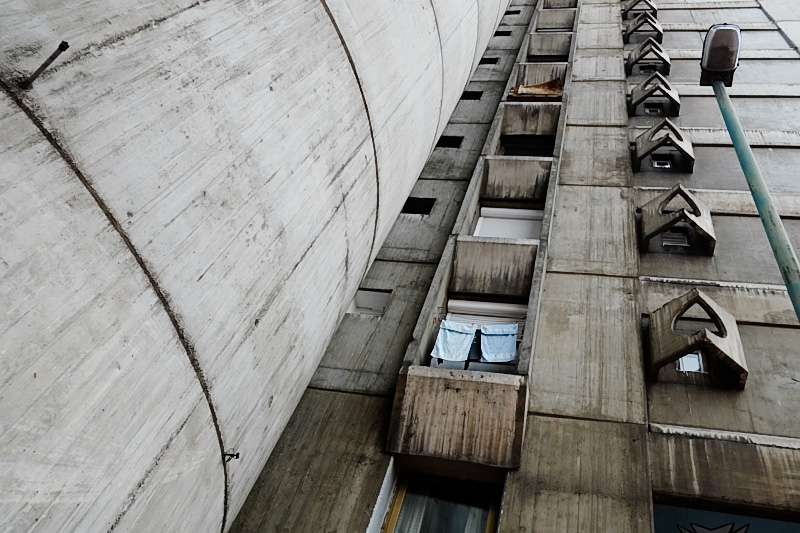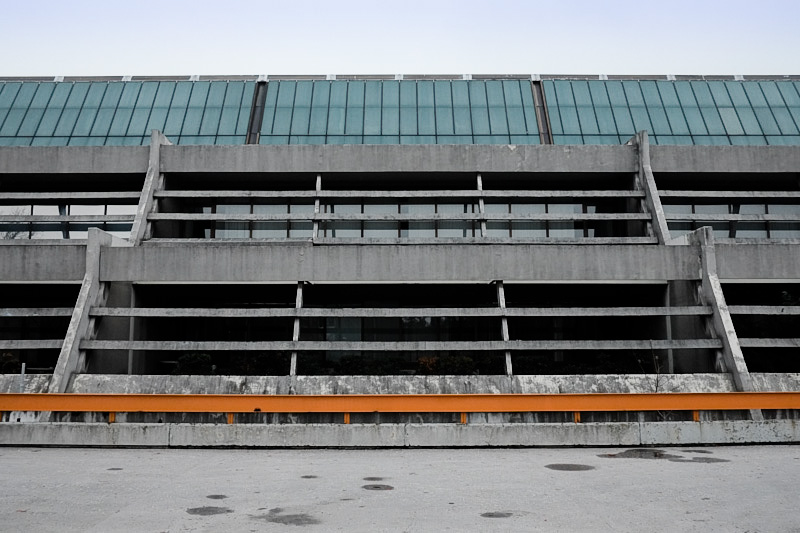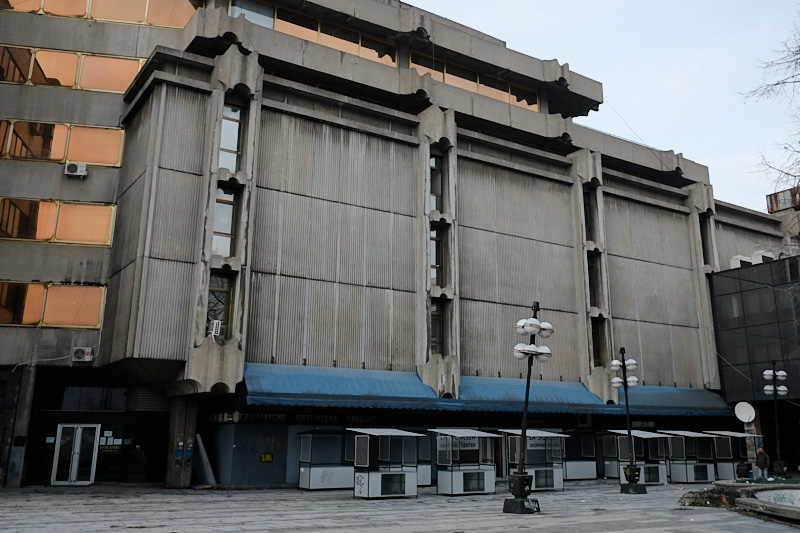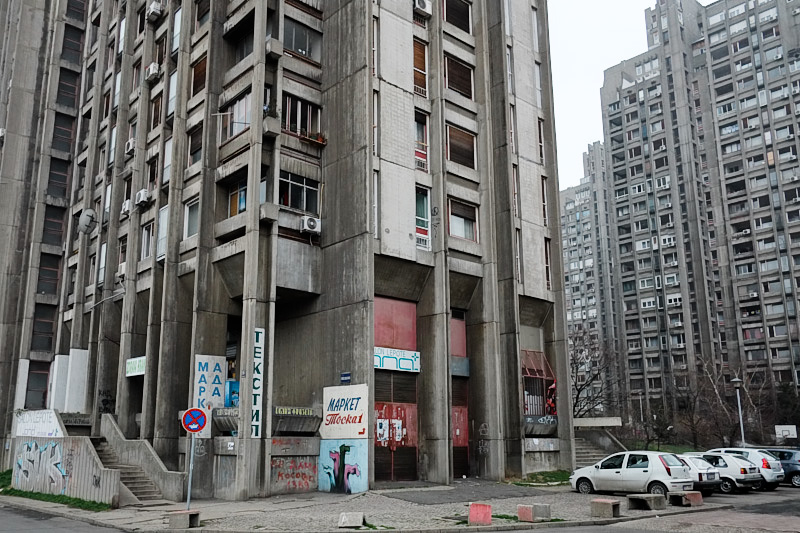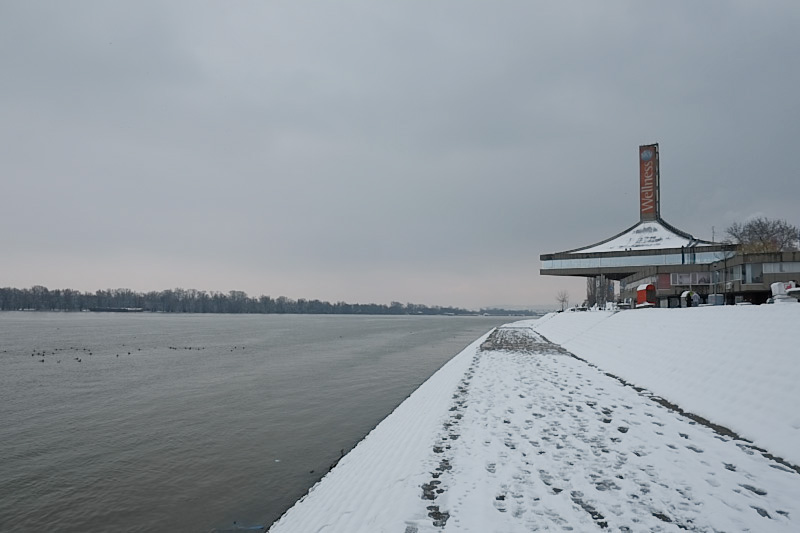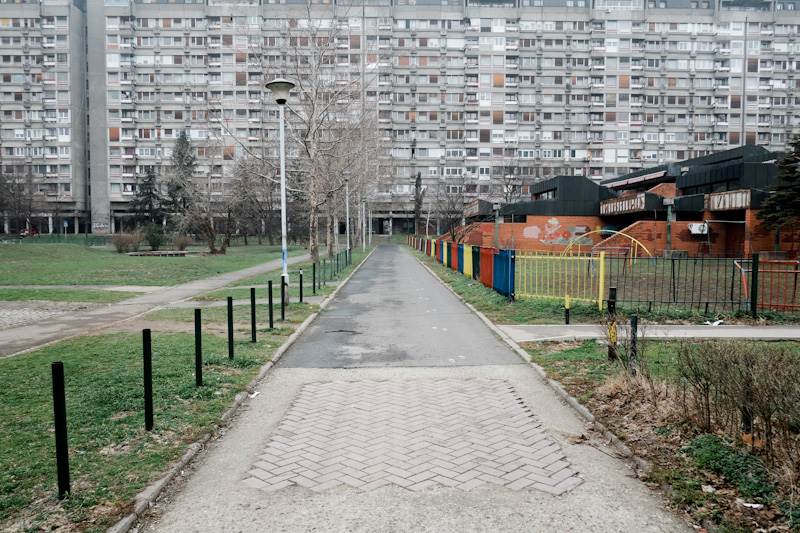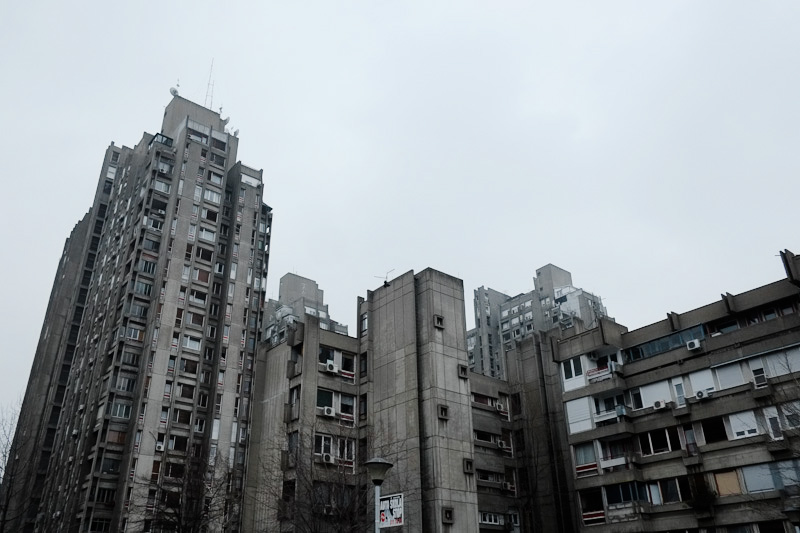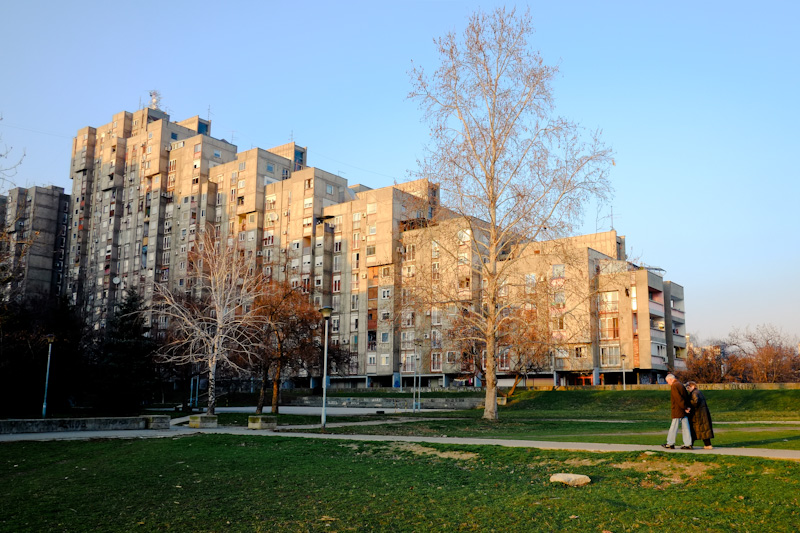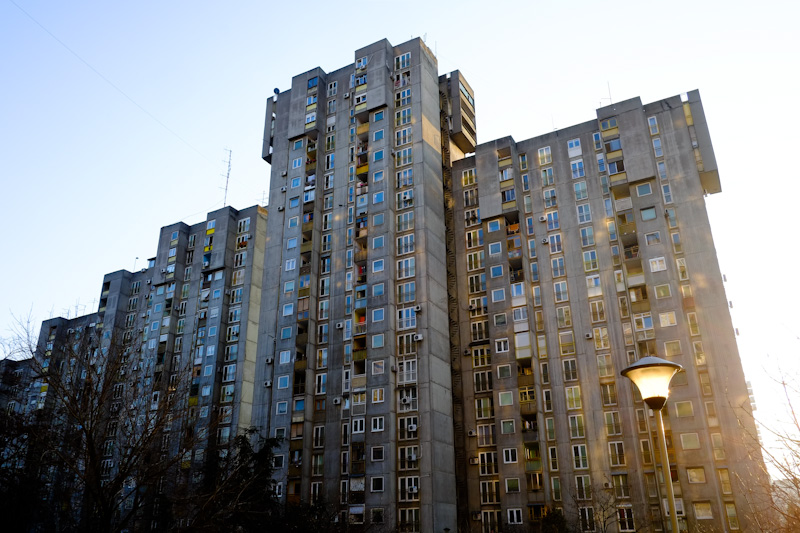 As an outsider exploring the once public-domain city of Novi Beograd, it's easy to be wide-eyed and superficial about this otherworldly sci-fi styled spectacle. No, I didn't grow up with Communism. Despite my fondness of brutal and modernist architecture, I have no concept of what that would be like to actually live in Novi Beograd. Perhaps "you had to be there" is a fair comment. However, I'm not alone, there is a huge fascination from the West, with all things Red.
From Che Guevara appearing on babies clothing, to the "Hope" Obama campaign poster designed by Shepard Fairey (an artist known for co-opting of communist stylings), through to a countless number of discretionary spending trinkets featuring iconography and distant communist abbreviations like USSR and CCCP. The West expresses it's capitalistic love of a communist nostalgia they have never actually known.
People in the West were once bombarded with government propaganda about "the red devil", and the inherent evilness of communism. Now, with the global decline of communism, the reigns have been handed over to savvy marketers, hoping to exploit this memory into a profitable trend. However, as with all remembered era's and cultures, the blurring between the imaginary memory of communism, and whatever the reality of living with communism was, will only continue to get fuzzier.
Yes, you had to be there. But, I wasn't. Maybe I would have loved it. Maybe, as a 1980's teenager of communism, I would have dreamed of visiting stereotypical examples of "capitalist" architecture and culture, like McDonalds or Pizza Hut restaurants.
I don't know. I wasn't there.
But today, I did explore the impersonal metropolis of Novi Beograd, Serbia.
And, seriously, this communist architecture is really cool.
Nate
PS, lovers of this style of architecture, check out the articles on Novi Zagreb Croatia, Skopje Macedonia, and Bratislava Slovkia.
BTW, I would love to send you the next dispatch, posted from some-where random around this planet (and you'll soon find out why YOMADIC email followers are my favourite followers):