Mean Streets of Belgrade – Street Photography from the Heart of Serbia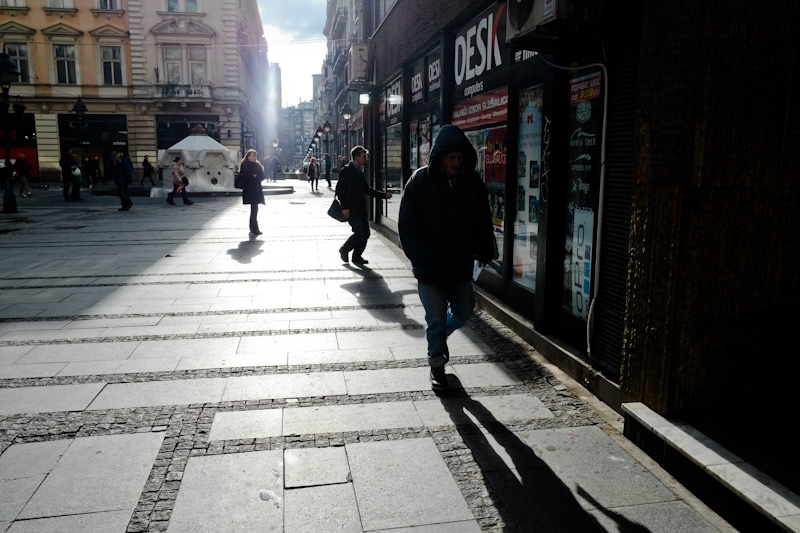 Last time I was in Belgrade, I got bottles of piss thrown at me. Enjoy mate." Despite what it sounded like, that wasn't a warning, as such. "I was in Belgrade in 2010, right wing fascists rioted and torched the city, because pride march was on. Cars were burning outside outside the apartment." That's what two friends told me, when I announced my trip to Serbia. Now that I've been in Belgrade almost a month, I know what the capital city of the former Yugoslavia is like. And, I wish I didn't.
Serbians are all too aware that their international reputation may precede them. "They all hate us, they think we're butchers". I'd only met this guy two minutes ago. He opened up his closed bar and poured me a drink. And, he refused my money. Such is the hospitality I have experienced here.
Belgrade is a memorable city. A 50 year stint with communism, a three month NATO sponsored bombing campaign in 1999, and a notable millennium or so of history, has created a unique metropolis. Western Europeans think this city is dirty, smoky, and could do with a spruce up. Fortunately, Belgrade is guilty on all three counts.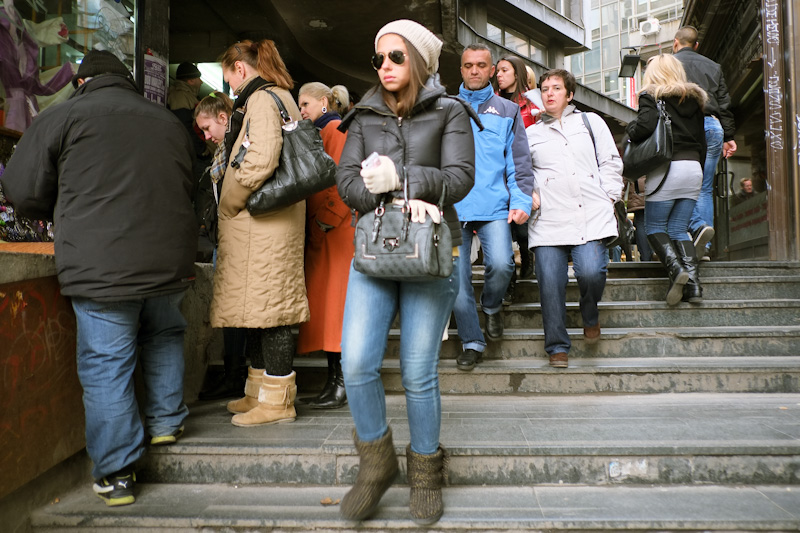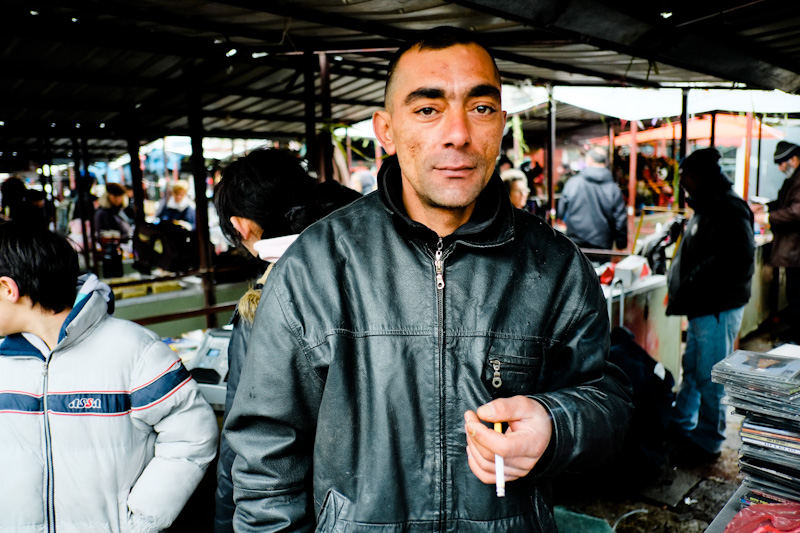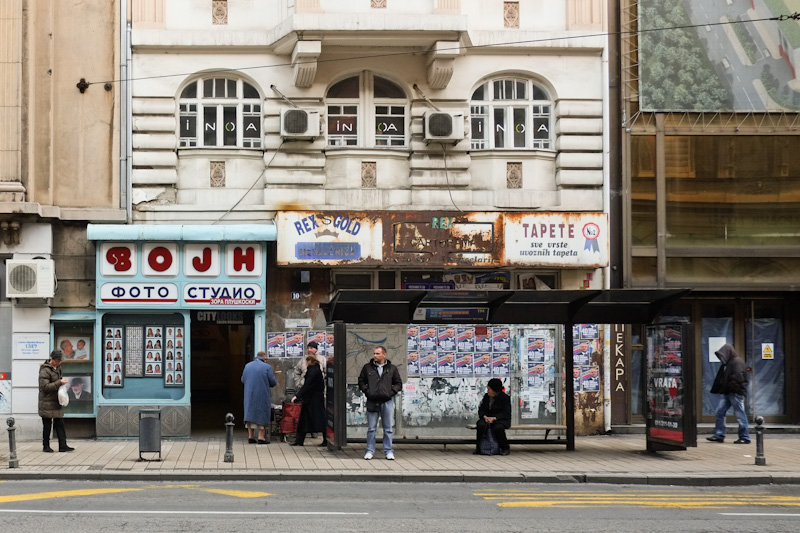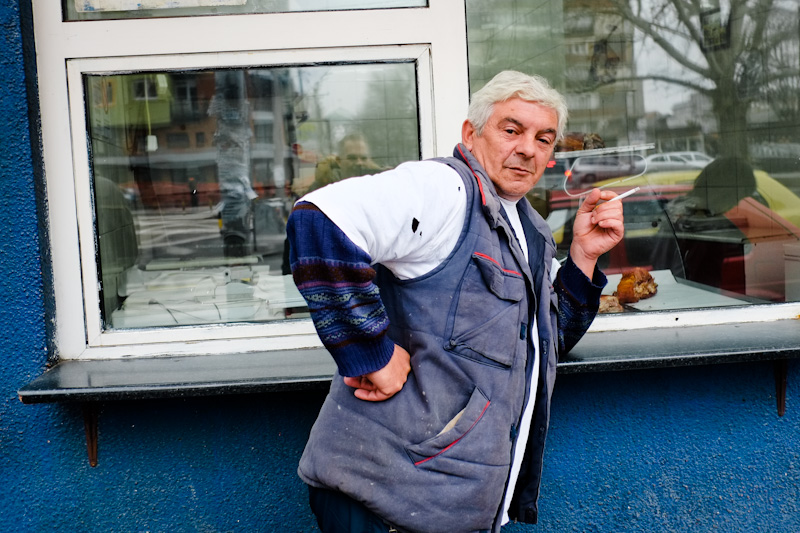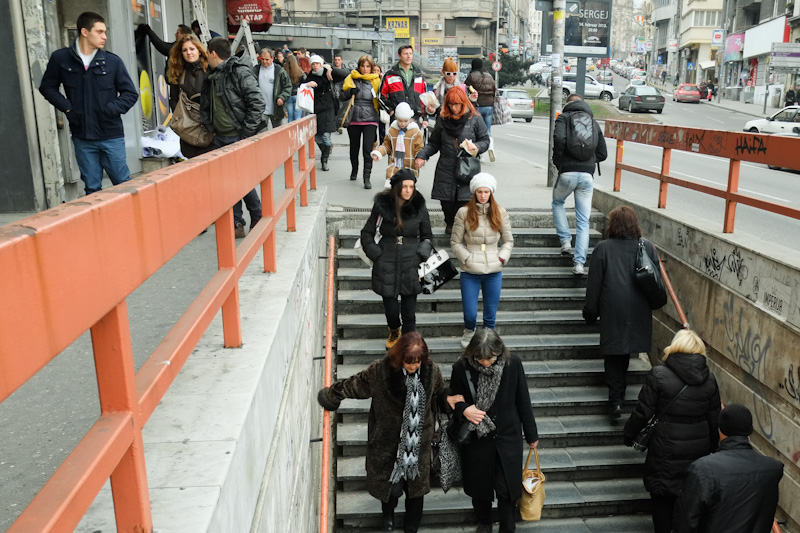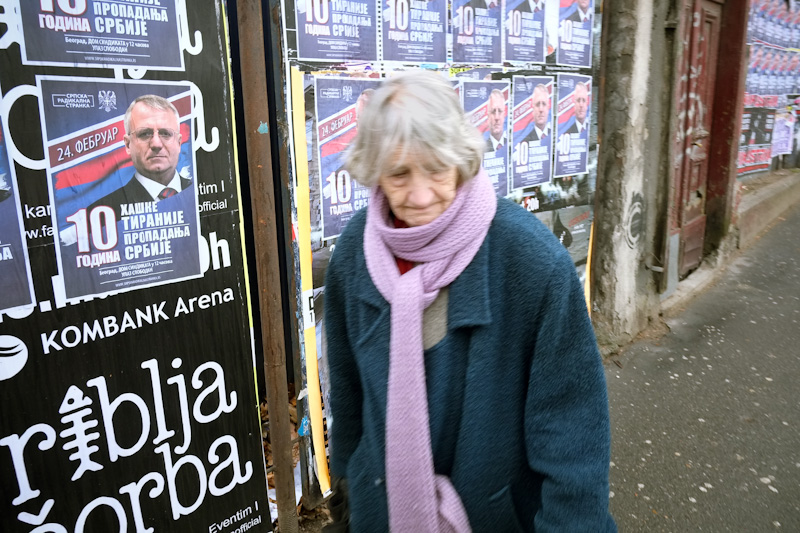 click to see an interactive map showing the location of this article
"Those three months in 1999, with the bombs, that was the best time of my life." He poured another drink as I quizzed him about the bombing. It was only 13 years ago that Belgrade was hit, and I could tell by the smile that beamed from his face – he believed what he was saying.
Somebody else had told me a similar story – at first the bombing was scary, but before long "you would see the missiles and bombs flying through the air, and you just get used to it". Prince may not have been the only one partying like it was 1999.
Apart from the stories of the locals, semi-permanent reminders of this period include a heavily bombed pigeon-pair of modernist communist buildings in the downtown area. The former Ministry of Defense buildings must make it  hard for locals to forget that Belgrade, Serbia, and the entire Balkans region, has a recent history of indescribable horror.
The complexities of the wars in this region are incomprehensible. Deciphering who was at fault in which war, is certainly not the point of this article. The deaths were many. As in, genocidal. Those responsible for the horrors, one way or another, are paying the price. Or perhaps the crimes are so huge as to be unanswerable, and traditional justice would always fall short.
Currently being detained in the Netherlands, Serbian Vojislav Šešelj is on trial for war crimes and crimes against humanity. His rap sheet includes persecution, torture, deportation, wanton destruction, and murder. I'm sure his mother is proud.
However, here in Belgrade, Mr Šešelj's face appears on posters and billboards – as the current leader for one of the largest political parties in the nation. His face can be seen in a few of the Belgrade photos that accompany this article. Without any intimation of innocence or guilt, all I can say is "only in Serbia".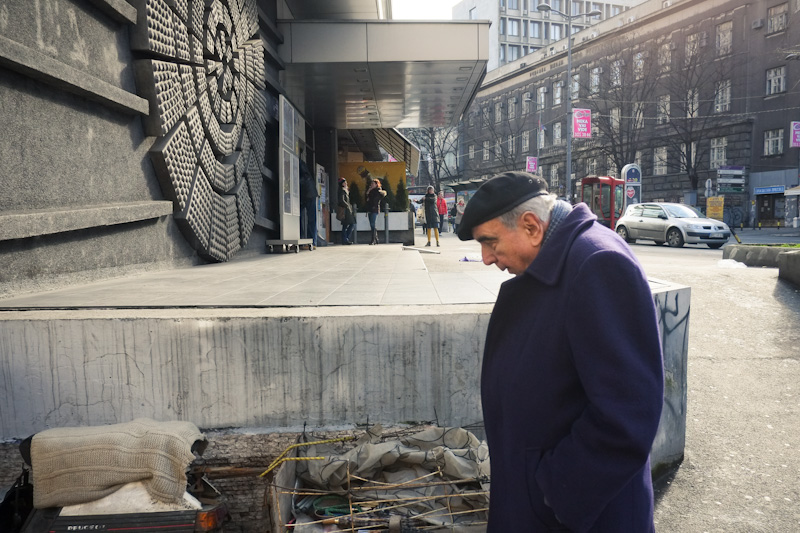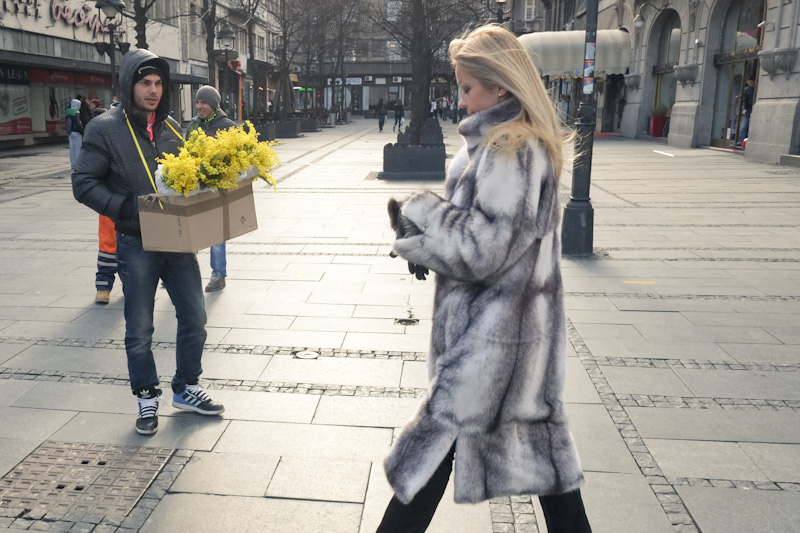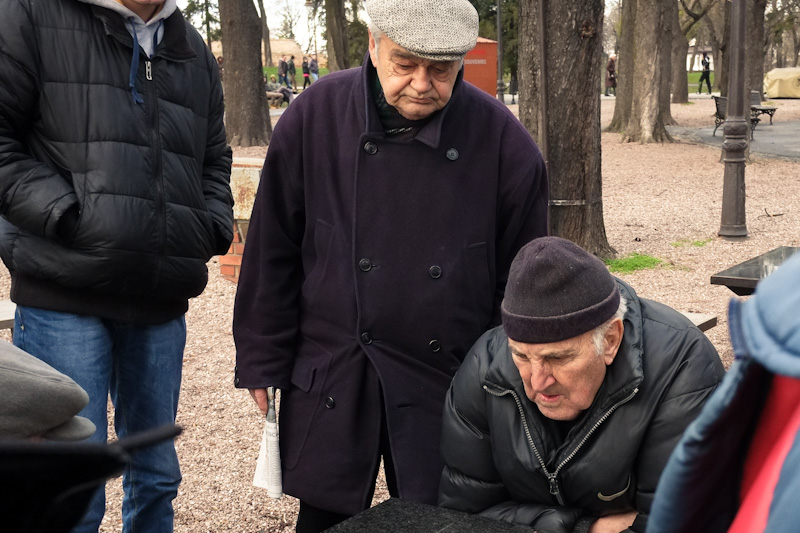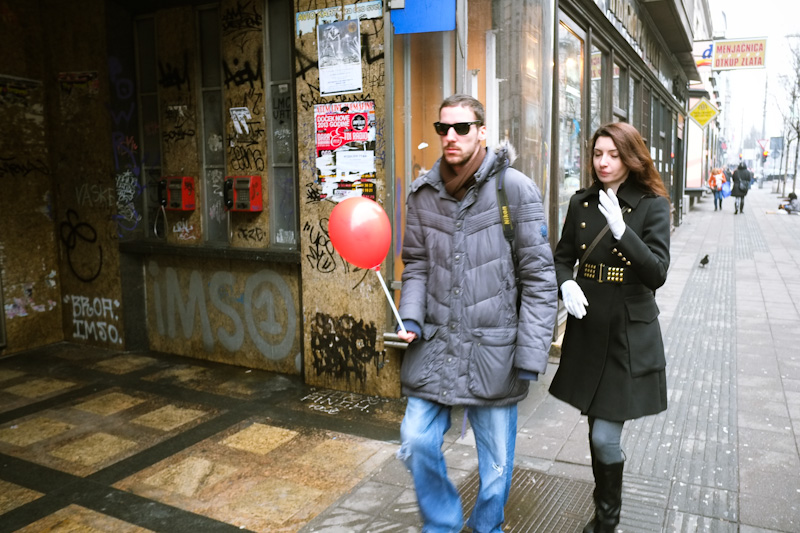 There are good Serbians, and bad Serbians. As with every other nation on Earth. At the better end of the scale is the young girl that "insisted" that Phillipa and I accept a large "chimney cake", as a welcoming to Belgrade. Her father provided translator duties during our random encounter in Belgrade's main pedestrian mall. I've also enjoyed gifts of a free t-shirt from a restaurant owner, and a night out on the town courtesy of some government employees. Clearly there's more than a few good eggs here.
A gushing travel writer may call Belgrade and its citizens resilient, matter of fact, and welcoming. But it's not entirely true. Don't count on a welcome mat, but do expect to have an easy time slipping into the way of life here, making some new friends, and picking and choosing from an array of experiences and sights. Belgrade is a city of loud nightlife and quiet parks, European elegance and communist brutality, of bohemian optimism and economic pessimism, a place where efficiency was planned, and urban decay is organic.
What is Photography on The Streets in Belgrade Like?
The strange foreignness and simultaneous welcoming makes the streets of Belgrade a dream destination for photography. I instantly knew that the time I had in Belgrade was always destined to seem not enough. People here are interesting, and expressive – with just the right amount of staunchness to blend into an urban environment that is real, not plastic. The winter light is stunning, the urban backdrops varied. Now that I've experienced Belgrade, I'm finding it hard to leave.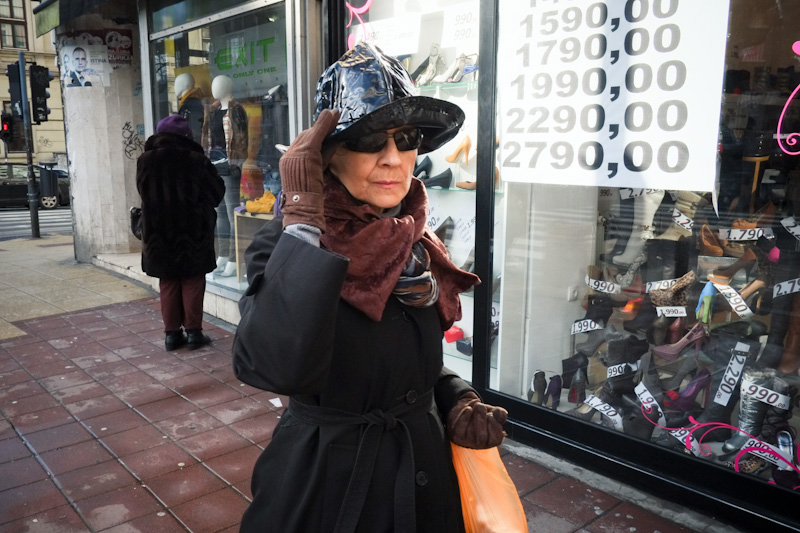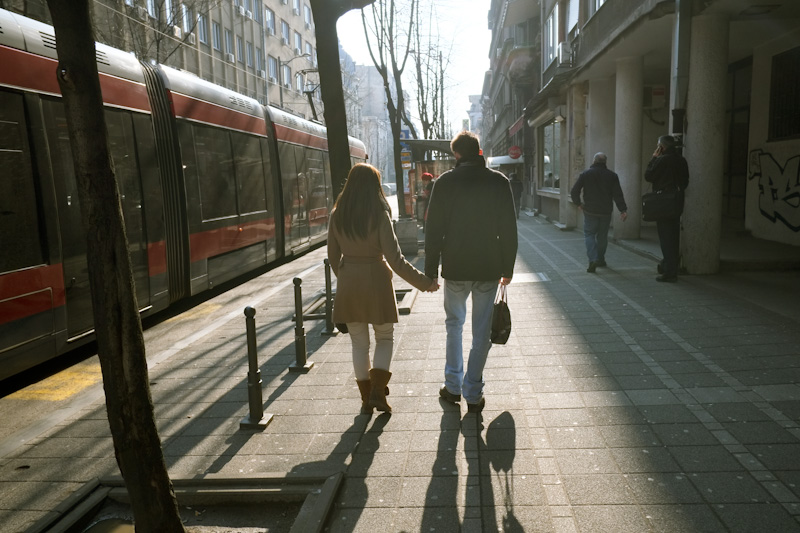 After spending four weeks here I felt like I should have something to show for this amount of time, which is a decent chunk out of a semi-nomadic year. All I have is a handful of photos and my memories. Both will eventually fade. More importantly, I discovered my version of Belgrade – a city I would gladly revisit for an extended period of time. For a long term traveller occasionally in need of a break, that's a priceless discovery. Much like bacon flavoured candy.
When my Australian friend told me about the riots he experienced last time he was in Belgrade, I facetiously told him it sounded a bit like his home town of Sydney. "Probably more right wing nut jobs in Sydney I think", he replied.
Nate.
PS, this week, I'm excited to be travelling overland from Belgrade to the Macedonia.
BTW, I would love to send you the next dispatch, posted from some-where random around this planet (and you'll soon find out why YOMADIC email followers are my favourite followers):