Why Six Weeks Wasn't Long Enough in Bishkek, Kyrgyzstan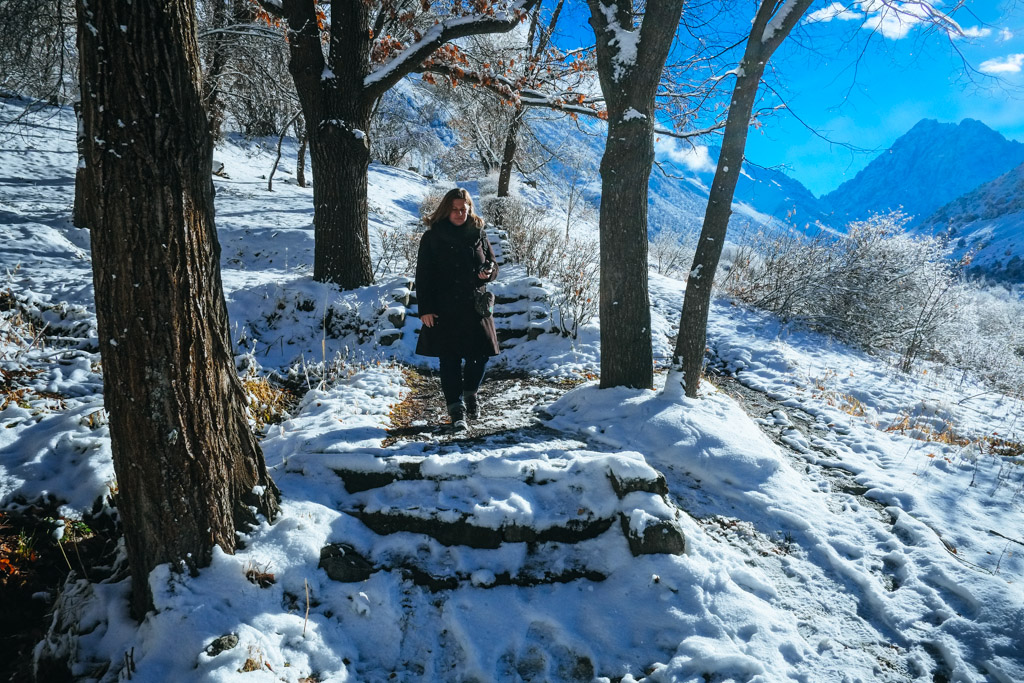 According to most articles I've read, I spent way too long in Bishkek, Kyrgyzstan. Six weeks too long. I'll take an educated guess – less than ten people on this planet have ever come to Bishkek for a six week vacation. Ever. The maths is on my side – not so long ago, "Frunze" was just a b-grade city in the Kirghiz Soviet Socialist Republic, and not so long before that, the capital was only a muddy outpost that barely existed. The thing is, there's plenty of articles written about Bishkek. However, it seems that no matter what algorithm of ruthless tourist efficiency the content-farm hacks used to wrap up Bishkek into laconic click-bait – the point is, they missed, well, almost everything.
It may be the largest city in Kyrgyzstan, but tourism isn't big here. There's a growing band of trekkers arriving to conquer the stunning mountain vistas of the Kyrgyz Republic, but Bishkek firmly remains just a brief stopover. Even for these intrepid tourists, Bishkek is a tourism sideshow – not the main event. On top of that, tourism here is strictly seasonal – much like the local sport of Buzkashi, AKA goat-carcass-polo (literal translation, "goat bashing"). Coming to Bishkek in winter, brrrr, ayyyy, forget about it. Apart from grey-sky loving soviet-o-phile masochists and travel contrarians, there's only one reason you would come to Bishkek in winter. It's all about the visas.
Fact: Central Asia is a sordid arena of ex-USSR bureaucratic head-fuckery. In a landlocked region filled by the wasteful sounds of rubber stamping and paperwork shuffling, Kyrgyzstan is a shining beacon of wisdom – offering tourist visas on arrival to pretty much whoever wants one. Step right up, and come on in. Here, have a glass of fermented female horse milk. Then, now you're in Bishkek, collect a visa to another Central Asian nation. Rinse, and repeat.
Sure, I know, I'm a freak, and a six week vacation in Bishkek is not for everyone. If you're seeking something a little different, a city with a unique culture, and you don't mind a little authentic grit, Bishkek may be for you. To be honest, Bishkek is a conundrum. On one hand, I would find it difficult to recommend Bishkek as a holiday destination to the majority of tourists. On the other, I'd put it straight onto my list of favourite cities, and would be happy to spend an even more extended time in the capital. Bishkek is an incredibly difficult city to summarise with any amount of justice – and that's an indicator of just how interesting this place is.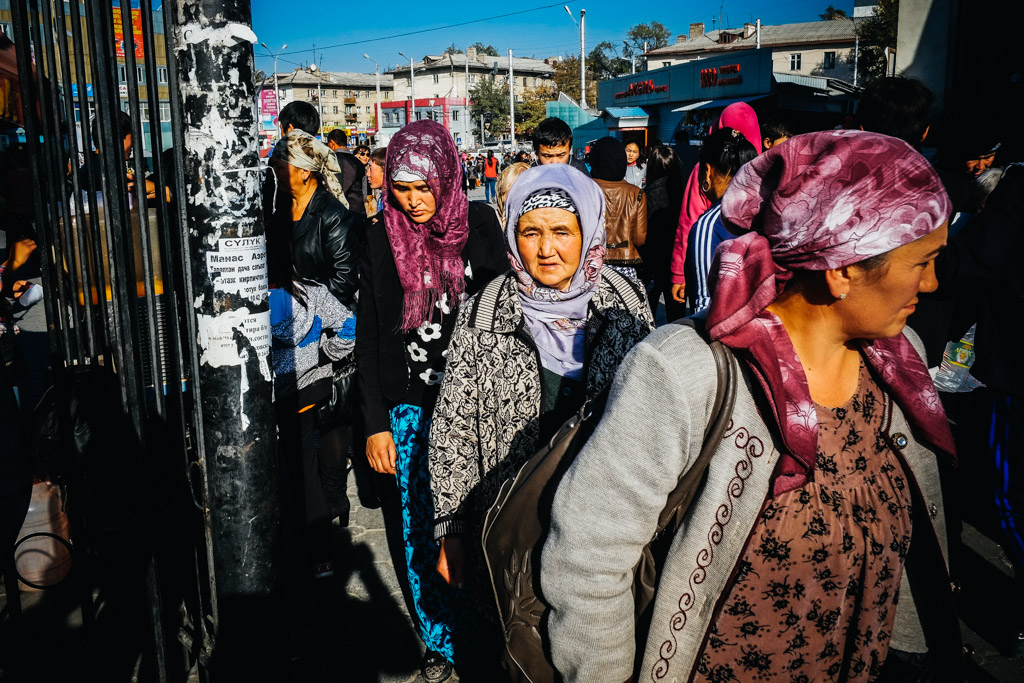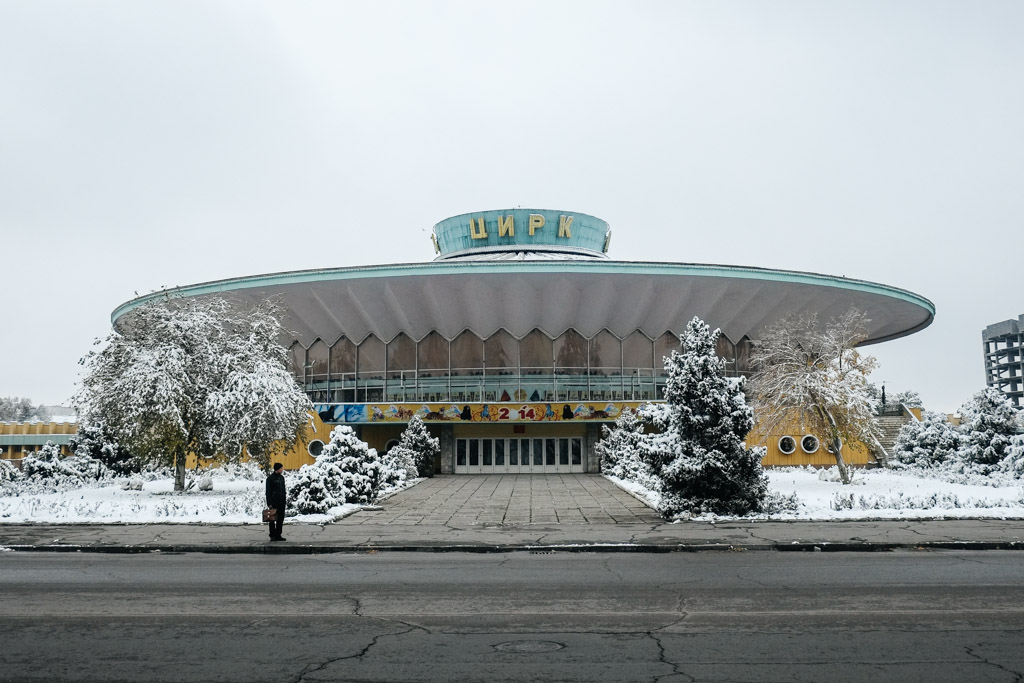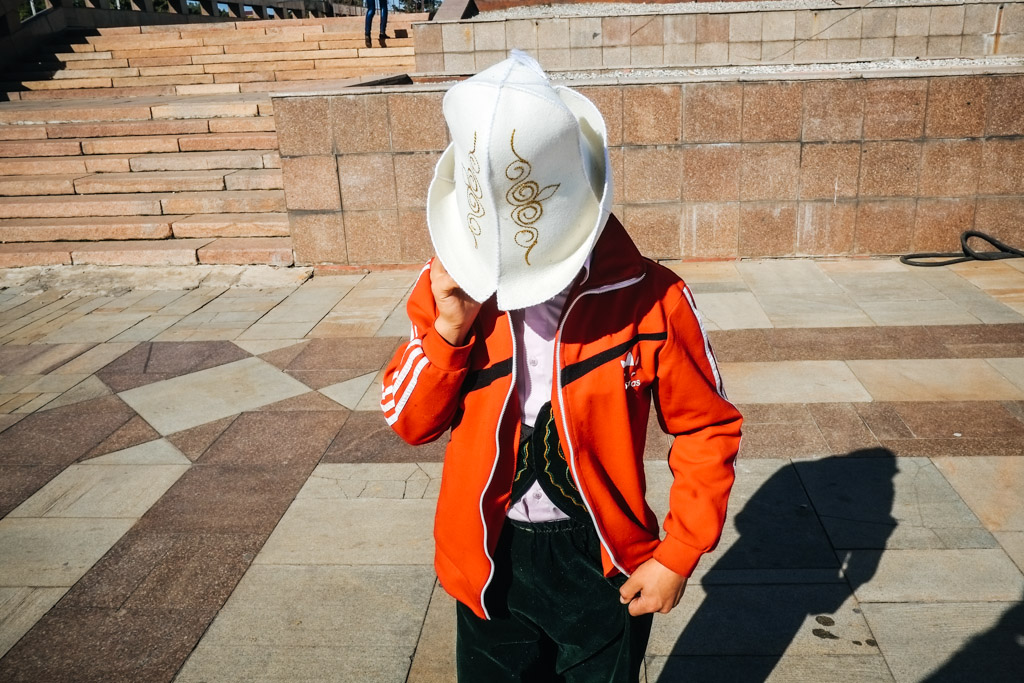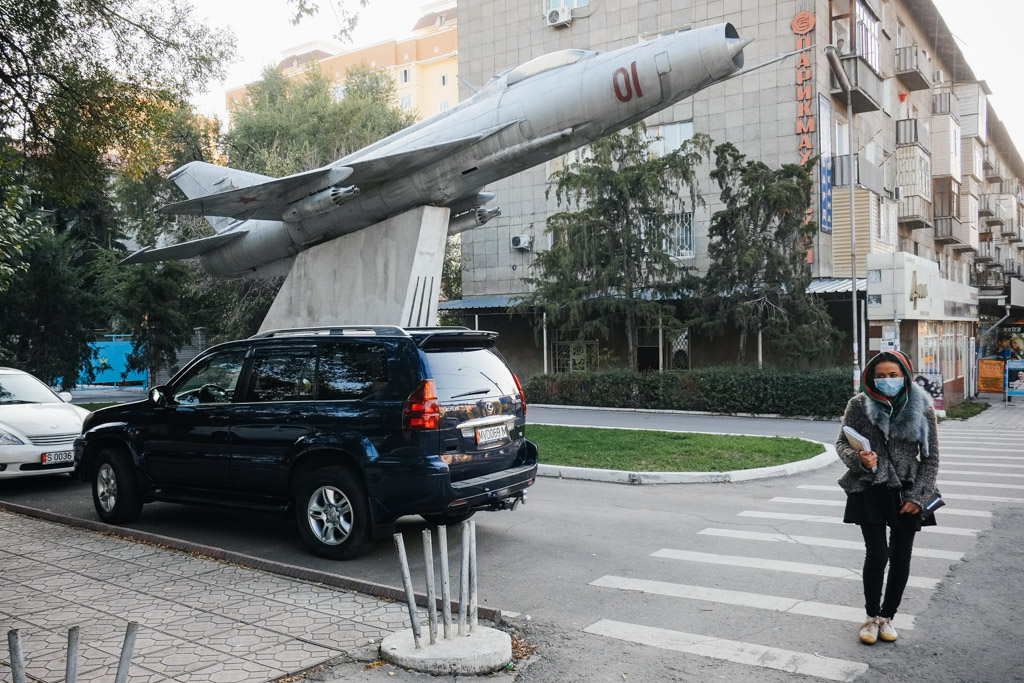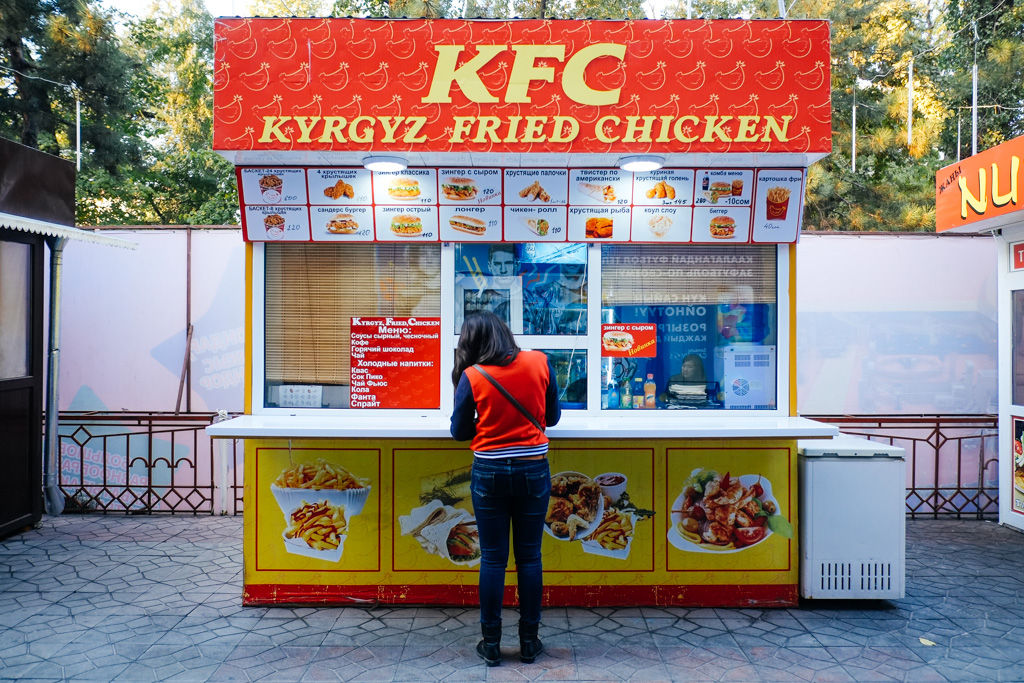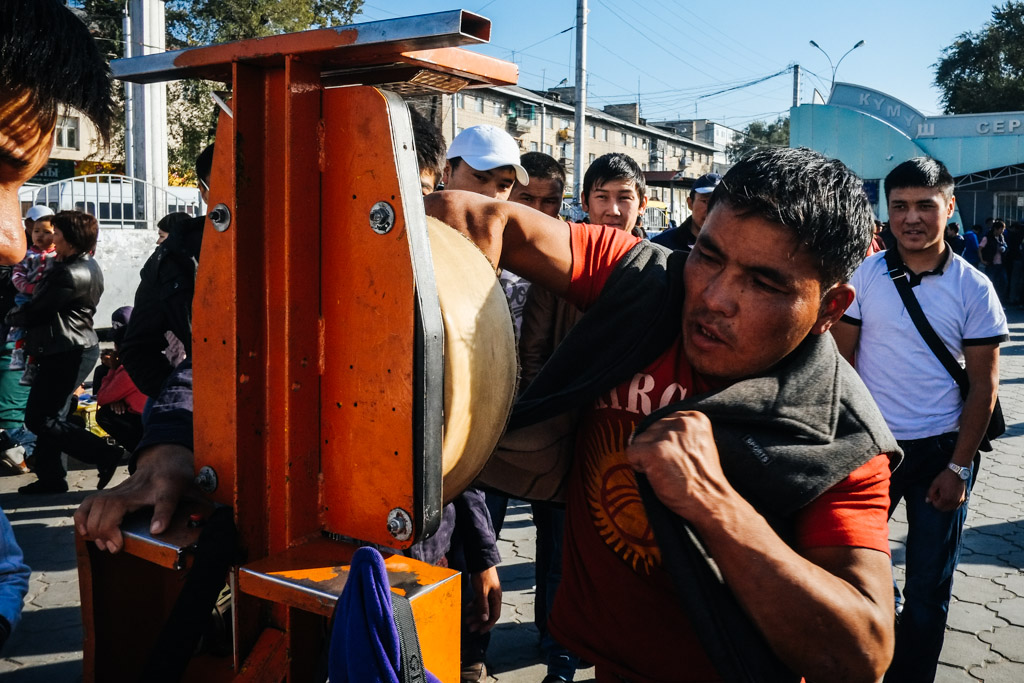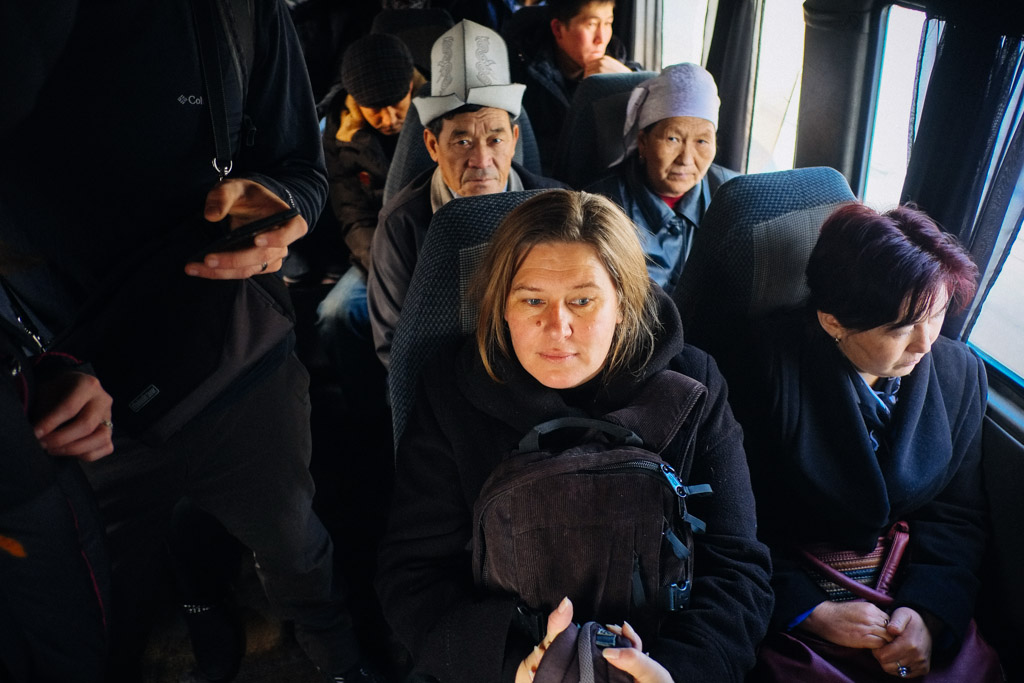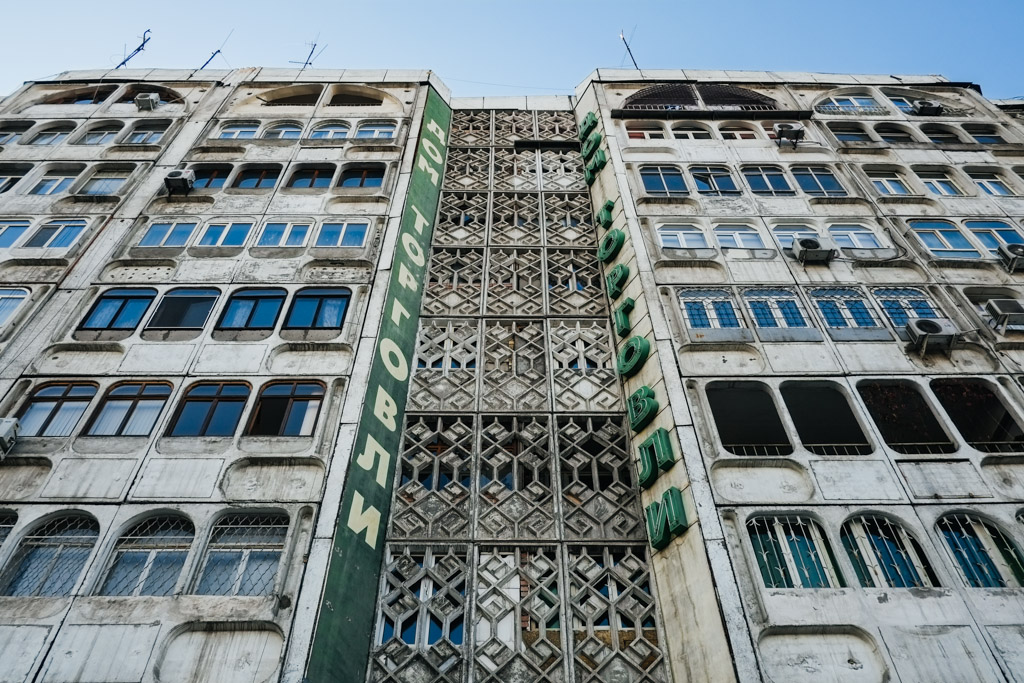 On paper, Bishkek may not have the history of many long established European cities. No big deal, considering so many "historical towns" of western Europe have been rebuilt, recreated, and repackaged specifically to attract the wholesale package tourist. Bishkek holds a refreshing air of historical authenticity – it's deeper, more complex, and more stratified than the official founding date would suggest. Importantly – this really isn't Europe. However, it's not strictly Asia either. Bishkek has influences from Eastern Europe, most of Asia, Western Europe, America, and more than a pinch of Russia. But in many ways, the attraction is all about what Bishkek doesn't offer.
There's no Starbucks, McDonalds, or 7-11's. The only Burger King is a Burger Kiйg. KFC means Kyrgyz Fried Chicken. The multi-nationals just aren't so sure about Kyrgyzstan, and that's a good thing. When franchises do spring up, it's home grown chains like "Begemot" – hamburger joints whose name literally translate as "Hippopotamus", a fully-loaded full-fat fast-food restaurant name that would make any Western marketing manager's head explode. Or the cheap and cheerful Ben Ramen ("бен рамен"), a marinated Bulgogi hit with the younger Bishkek crowd. Even the military franchise of the United States has given up on Bishkek – after using the local airport as an Afghanistan-bombing staging point for more than a decade, they were peacefully asked to pack up and head on out.
The ties with Russia, both past and present, strategic and cultural, are clear. Bishkek retains a Soviet-era kiosk styled economy, combined with a nomadically forged array of small-menu family owned restaurants, packed convenience stores, and sea-container filled markets. A daily routine in Bishkek involves walking along pot-holed paths lined with grey and deteriorating communist-era architecture, picking up groceries from a family owned green market, buying meat cuts from the back of an old car, grabbing a home-made Russian "Piroshki" (deep fried meat and potato filled buns of oh hell yes) and carrot salad from any number of the impeccably dressed Babushkas that use old prams as a mobile shop counter. Yes, supermarkets are everywhere, and western styled malls have opened – but shopping with the rag-tag collection of Russian, Kyrgyz, Uzbek, Turk, Dungan or Uyghur shop-keeps and customers, is how your grand parents would have done it.
Bishkek isn't big, as far as capital cities go. Getting around is simple. Like all good former Soviet nations, aging Marshrutka vans and electric trolley buses ply the streets. Marshrutkas, in theory, are just a larger version of a shared-taxi. In reality every aging van is a micro-sliced biosphere of the diverse array of cultures represented in Kyrgyzstan. For a tourist, it's a fun ride, normally packed, and made all too easy to navigate by using a very high-tech smart-phone app. Kygyzstan may be predominantly rural and semi-nomadic, but Bishkek is embracing technology.
I'm not so sure about the legitamacy of the word "Sovietophile". In any case, Bishkek is basically a wet dream for lovers of the Soviet-era communist legacy. Giant Lenin statue(s). Cosmic and concrete Sov-Mod architecture. More than a smattering of stars, hammers, and sickles. The ceilings of the State History Museum are lavishly painted with Soviet propaganda murals that would be right at home in Juxtapoz Magazine. Russian people, Russian language, Russian Vodka, Russian food, even a Putin themed bar. Plenty of parks, wide boulevards, and a grid-like street pattern, as was the Soviet-era town planning style of the times.
In some ways, Bishkek is the last remaining city-wide museum of the CCCP.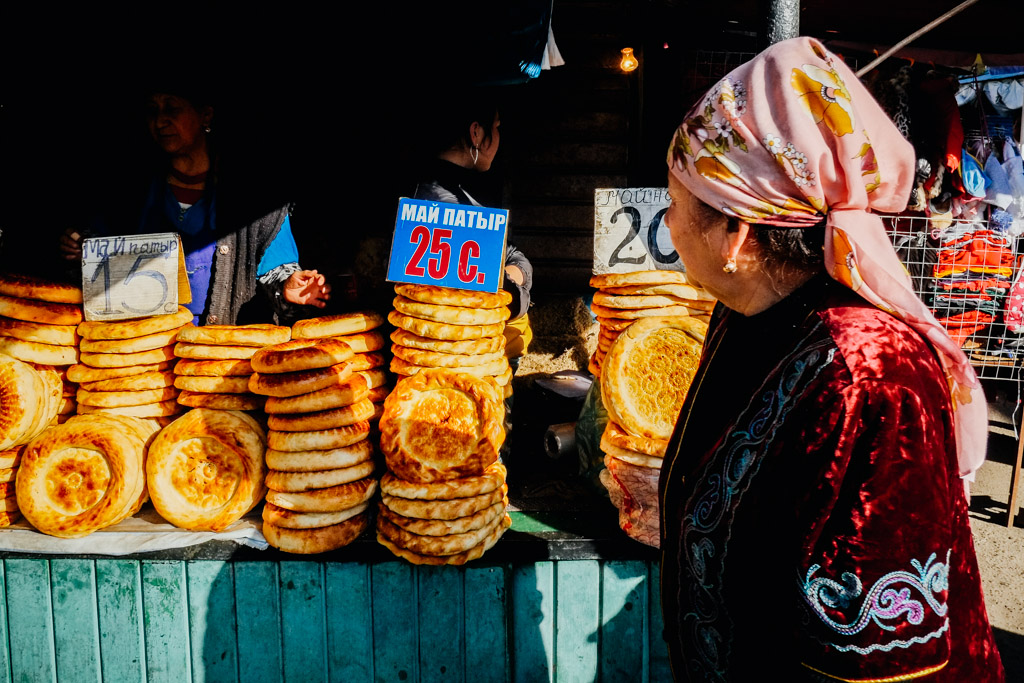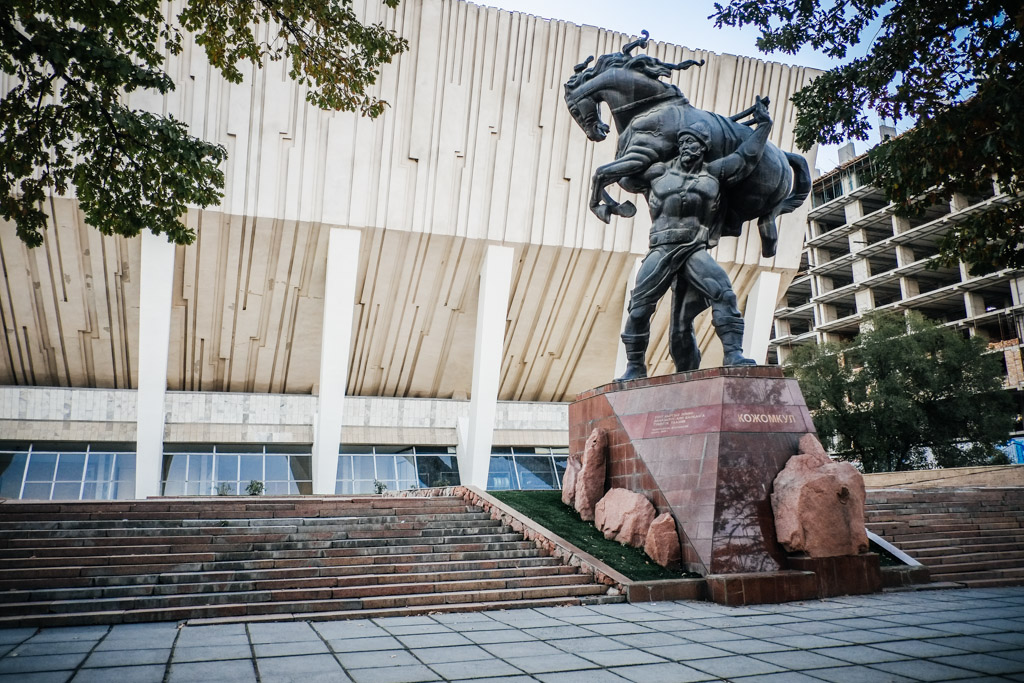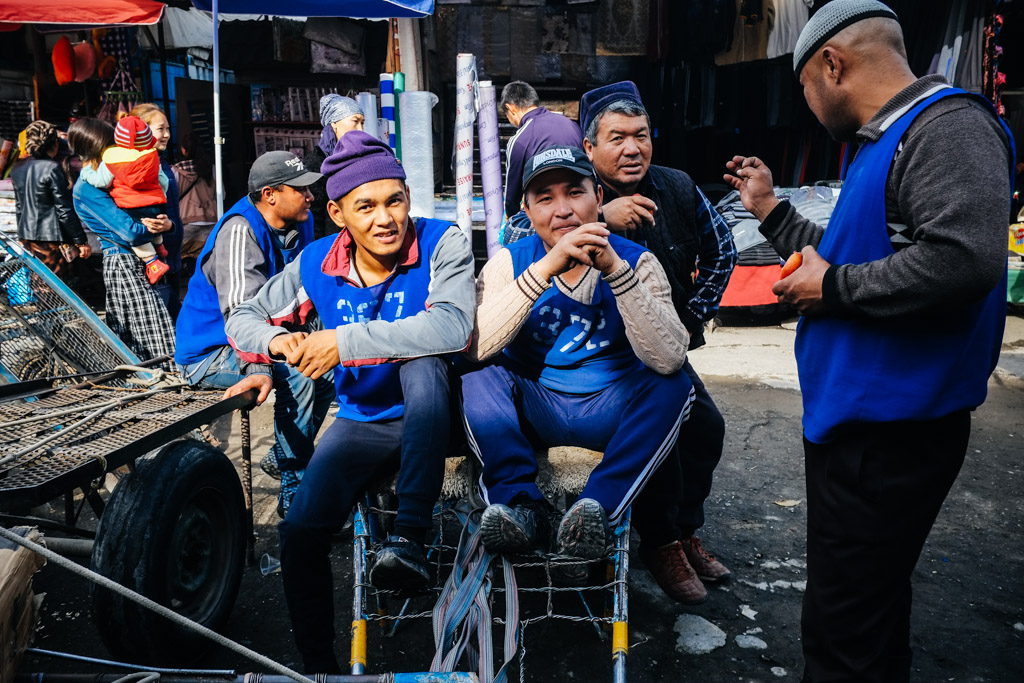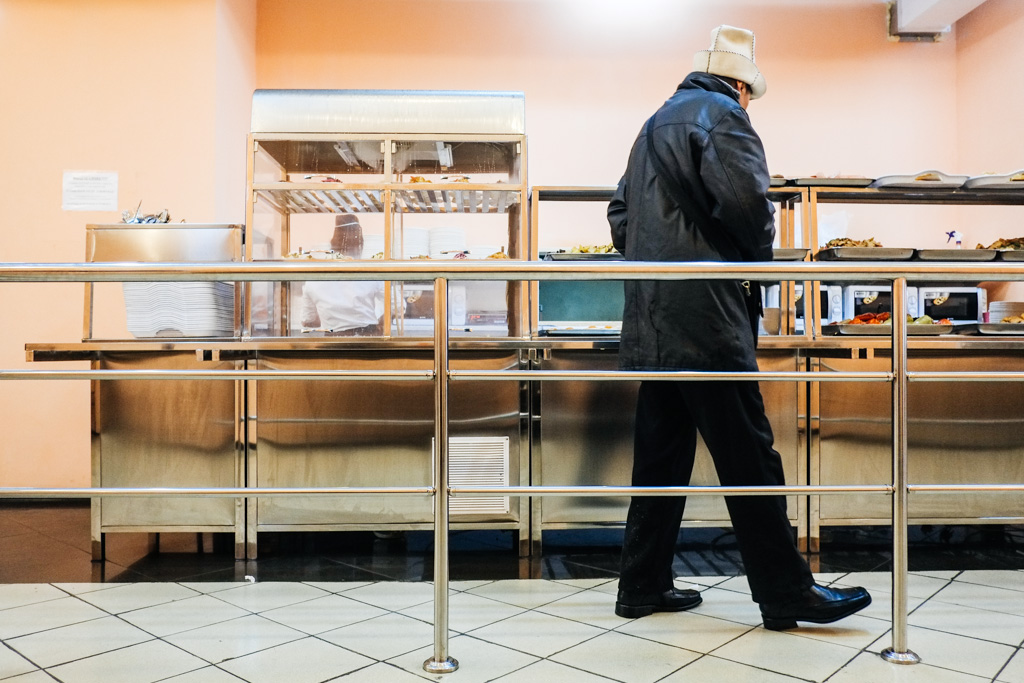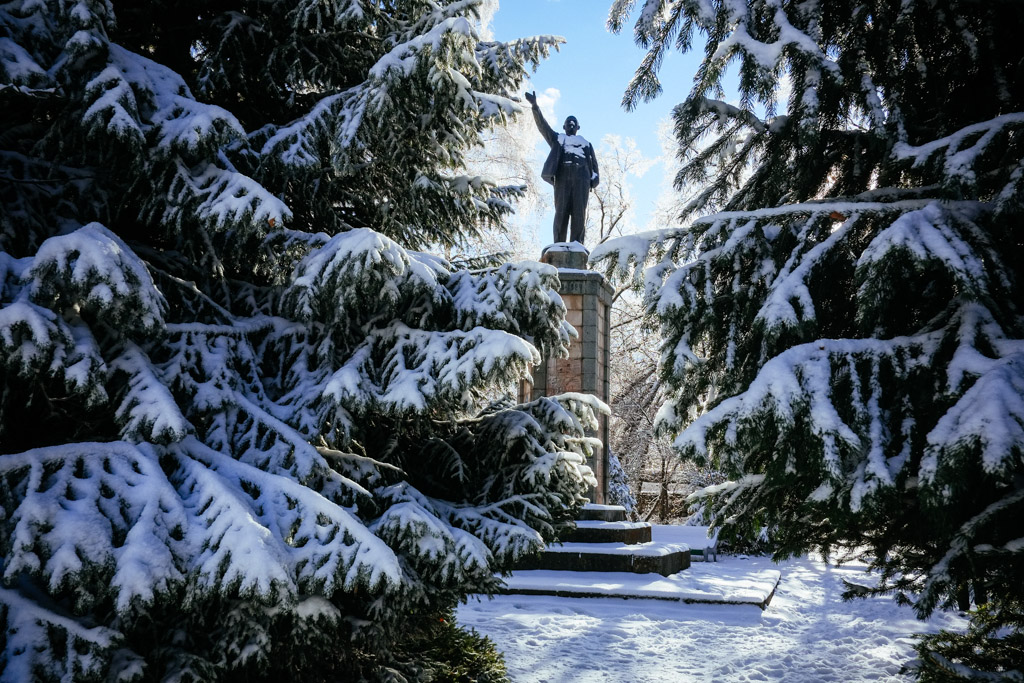 There are plenty of ways to spend time in Bishkek. Visit the many markets – including Dordoy Bazaar, an enormous semi-permanent market place constructed with thousands of sea containers surreally creating streets, plazas, shops, and restaurants (and you thought that sea container that serves expensive drinks in the pricey part of town was quirky and original). There's so many parks – Panfilova Park is filled with Soviet-era rides and attractions and located downtown. Chat with the friendly locals, and practice your Russian (I was offered a shot of Vodka from the back of their car just for being a tourist). Sample the food highlights including local specialties like Lagman, Plov and the ubiquitous Samsas, or visit some pretty decent restaurants – which include a Japanese den that confused me into thinking I was back in Tokyo, and a basement bar filled with live music and pork ribs so good they left me speechless.
An off-beat idea, is to spend a little more time in Bishkek, and learn Russian – for many reasons this is the ideal place to learn what is an extremely useful language in this part of the world. More conventionally, take a day-trip into the one of the towering mountains and scenic spa towns that surround the city. I spent a morning lecturing students at a the American University of Central Asia on street photography (wassup students, is my honorary doctorate in the mail yet?), and many hours wandering the streets in search of incredible mid-century architectural gems. Flea markets here have an energy all their own, and haven't been picked clean by tourists – yet – because there really aren't many tourists here.
In hind-sight, a Bishkek Top Ten article would have been perfect click bait. And, that would totally miss the point. You really need to feel Bishkek. It's hard to explain in words.
click to see an interactive map showing the location of this article
Most likely, if you do find yourself in Bishkek, it's just for a brief stopover. Maybe, you're considering moving more permanently – joining the adventurous bunch of ex-pats that call this city home.
Either way, count yourself lucky – this is a city that most people on this planet will never get to experience.
Nate
PS, right now I'm in Almaty, Kazakhstan – just a several hour drive from Bishkek. Bribes, scams, police cells, and corruption – and that's just the first five minutes of Almaty (article, soonish). However, in just an hour from now I'm taking a 27 hour overnight train journey into Tashkent, Uzbekistan…
BTW, I would love to send you the next dispatch, posted from some-where random around this planet (and you'll soon find out why YOMADIC email followers are my favourite followers):