Communist Propaganda Survives at State Museum, Kyrgyzstan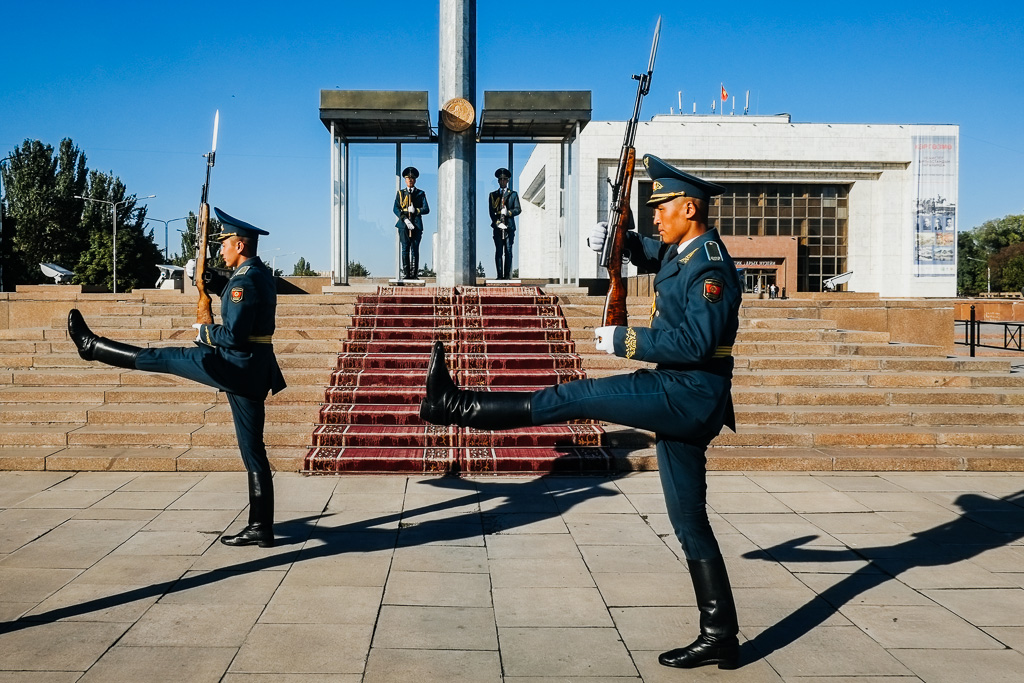 Life back in the 80's was Saturday morning cartoons. Russian and American leaders on the news. Dead Kennedy's and Beastie Boys on the boombox. An inevitable nuclear war that was imminently about to rain down upon us, and give anyone who wasn't wearing 2 million sunblock a really fucking bad day. Back then, to a teenager in the West, communism was just a bunch of poor nations where mono-browed men drove boxy cars, on the same muddy streets where women wore scarves and lined up for bread.
No, I didn't experience communism. However, the outlandish communist propaganda murals on the ceiling of Kyrgyzstan's State History Museum forced the memories of my very Western upbringing to come flooding back. It's not always rational, but nostalgia can be exquisitely powerful.
Housed in a typically Soviet-era building, and formerly known as the "Museum of Lenin" (of course), the State History Museum in Bishkek is chock full of displays featuring Lenin, Marx, and the whole commie gang. Sure, there's a decent amount of Kyrgyzstan's non-Soviet cultural history – however, the Soviet-era propaganda that fills most of the ceiling space is the main event. Images show just how swell life under communism is, capitalism is bad, the evil West is always out for war, communists have tractors and being a worker is so great so let's all drink wine, and all religions suck.
Of course, there's a whole lot of fire, brimstone, and skeletons, just to put a little fear into the mind of anyone doubting the party line. Unfortunately, the beautifully painted murals are decaying, and either through lack of money or lack of will, the result will be the same – all of these communist murals will soon disappear.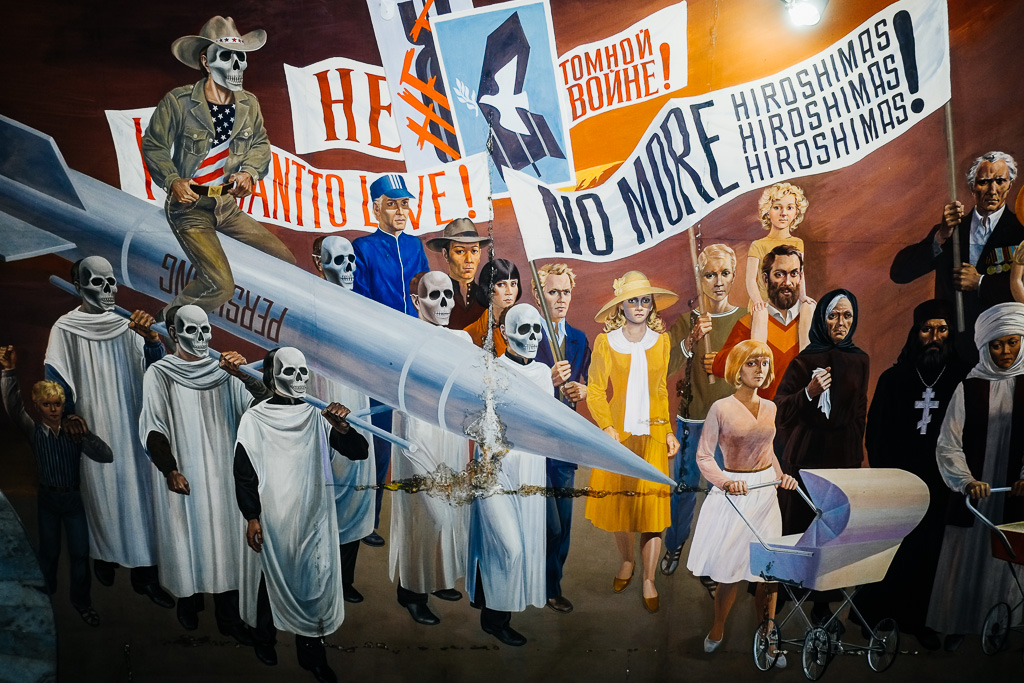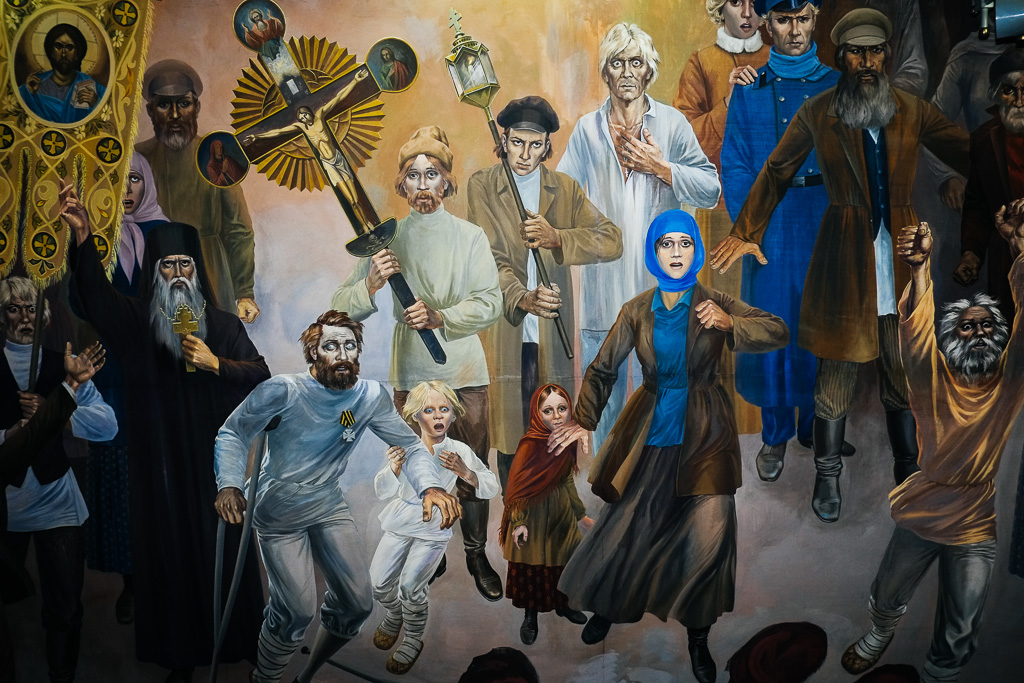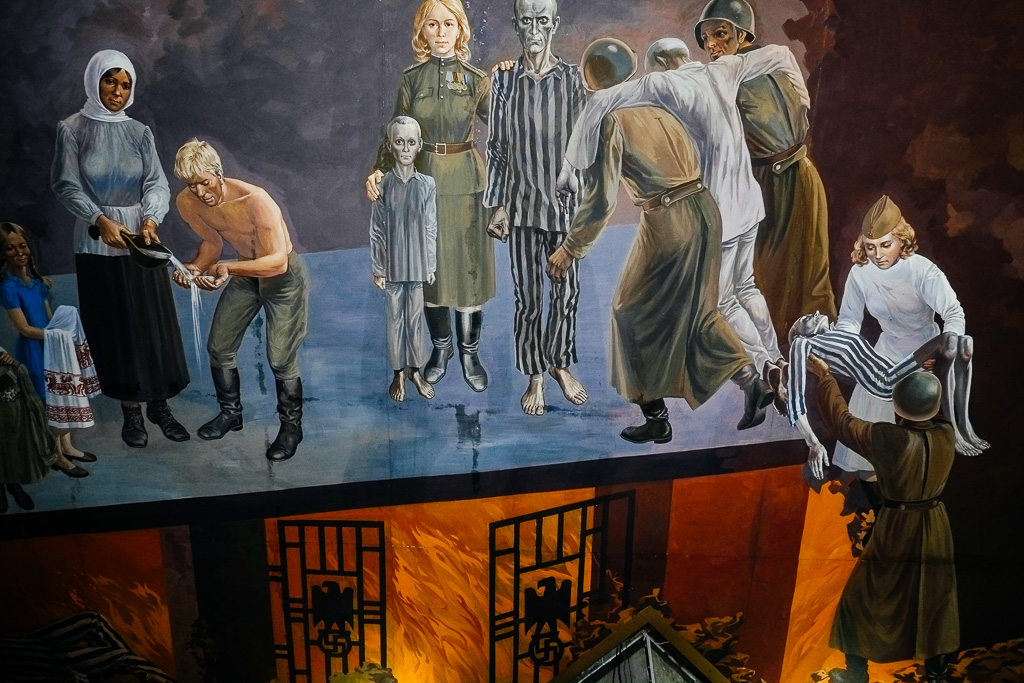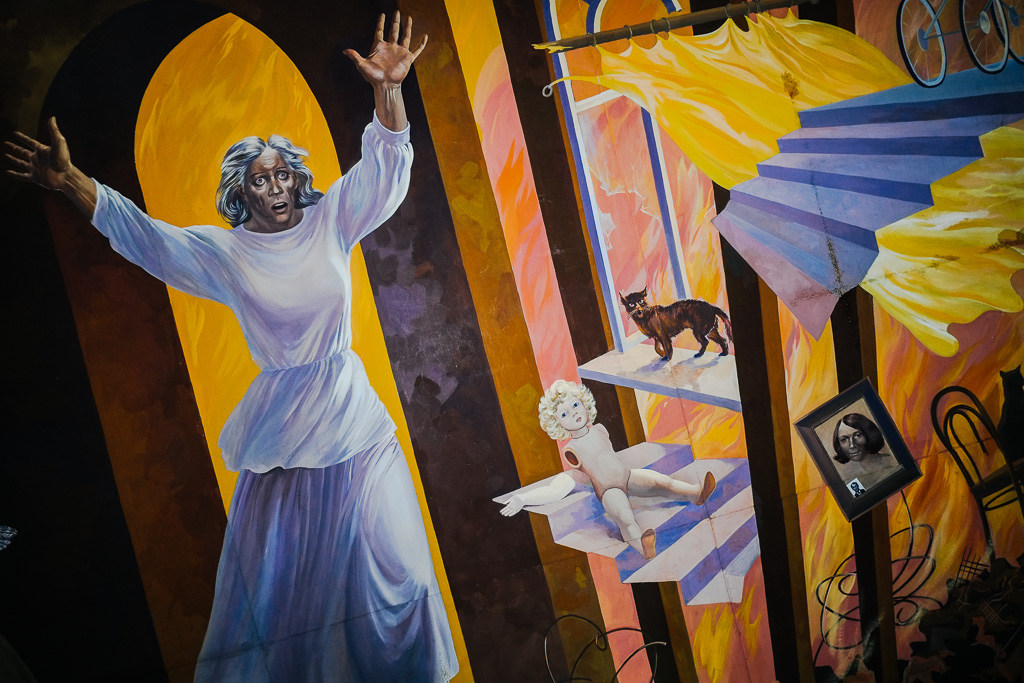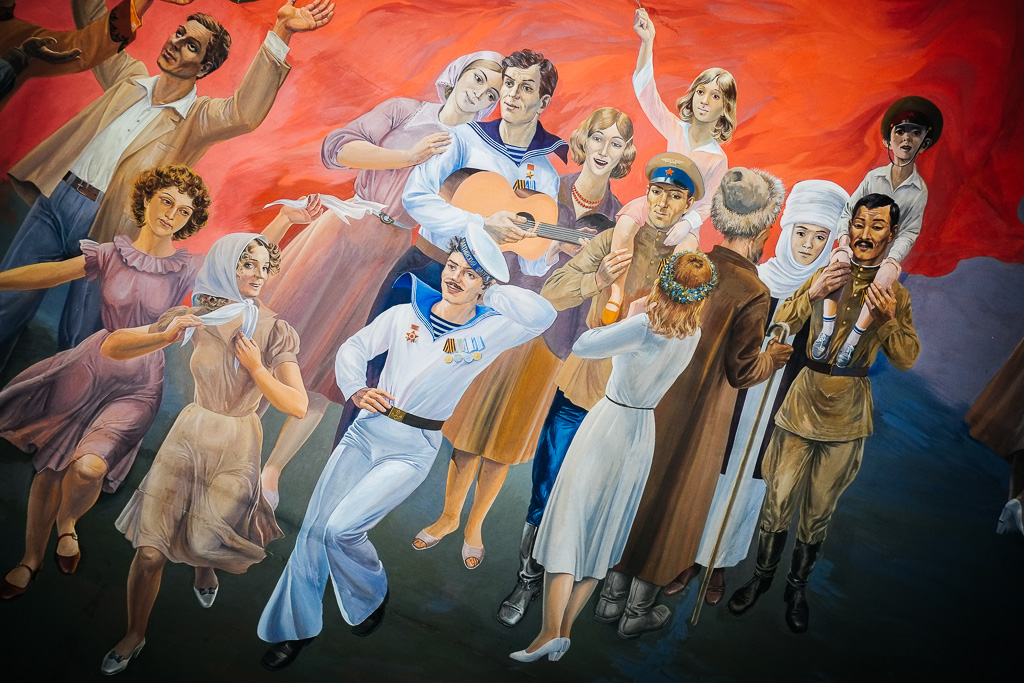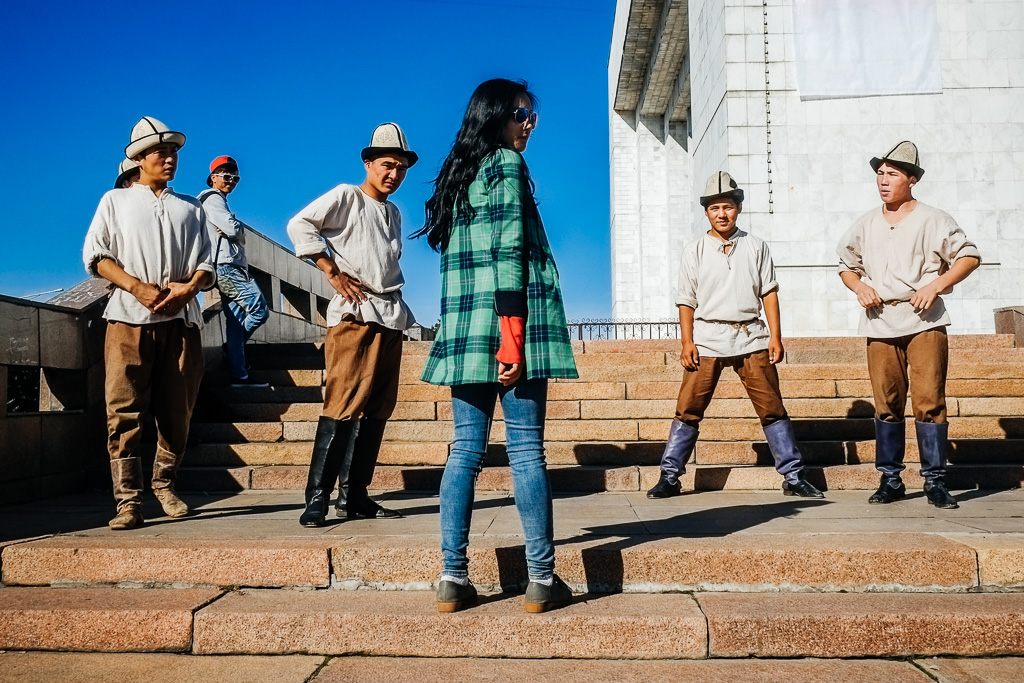 click to see an interactive map showing the location of this article
Most contemporary governments would like to forget that whole communist period. Around the world, any evidence of the communist/socialist-era is being actively destroyed, or passively left to quietly decay. From Macedonia removing any reference to the Socialist era of Tito and the former Yugoslavia, to Lenin statutes dropping like flies in the Ukraine, history is vanishing. Ironically, there is currently a huge interest in the history of the communist era, and it's not just from doe-eyed Western tourists.
There's a reason so many people in post-communist, post-socialist nations yearn to go back to the "good old days". It's not the bread-lines, or having to book a plumber fourteen months in advance. It's nostalgia. That twisted happiness of pain and longing, reminding them of a time they can never return to. Time travel doesn't exist, but a fleeting jolt of nostalgia has the same effect.
Whether communism made any sense or not, whether life was objectively better or worse during communism, is not the point. Most westerners would be amazed at the number of people that yearn for a return of the communist era. The emotional power of nostalgia allows people to travel back to a place that in their minds, was utopia. Perception, is reality.
I know, not everyone is a fan of soviet-era communist propaganda art. And that, may be the understatement of the year. However, it's more than likely that the imagery adorning the ceiling of the National History Museum in Bishkek is seeing it's last days. So, I thought it would be a good idea to take a bunch of photos of the ceiling, just for posterity. I have a feeling these images will be floating around the internet for some time to come, being dug out whenever someone has a strange nostalgic twang for the good old days of communism.
Personally, I enjoyed the National History Museum so much, I've already visited twice.
I may have a problem.
Nate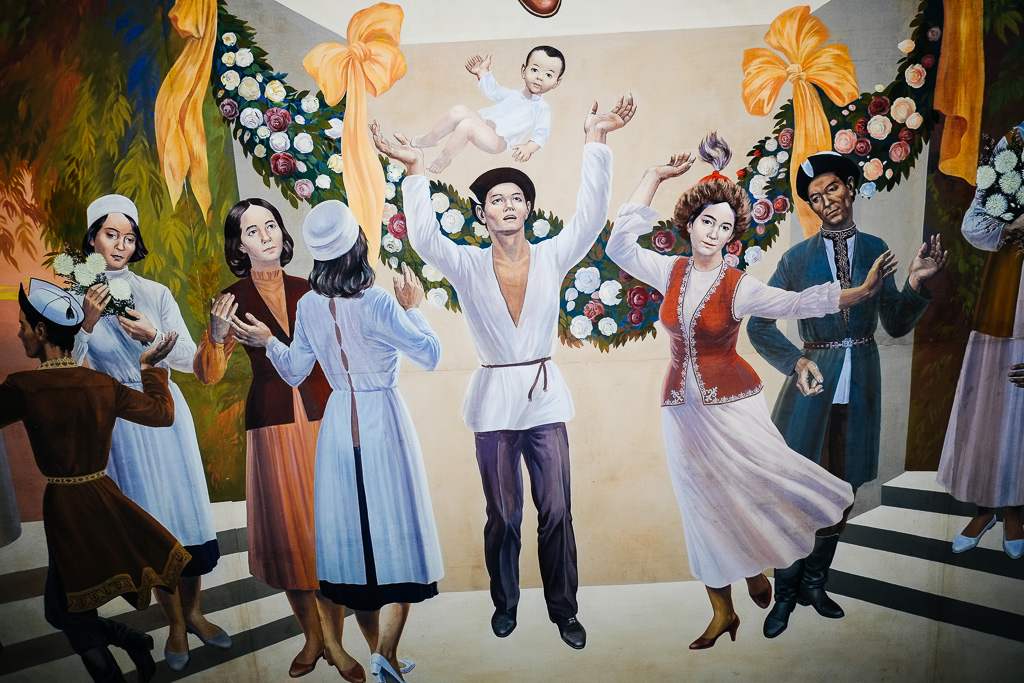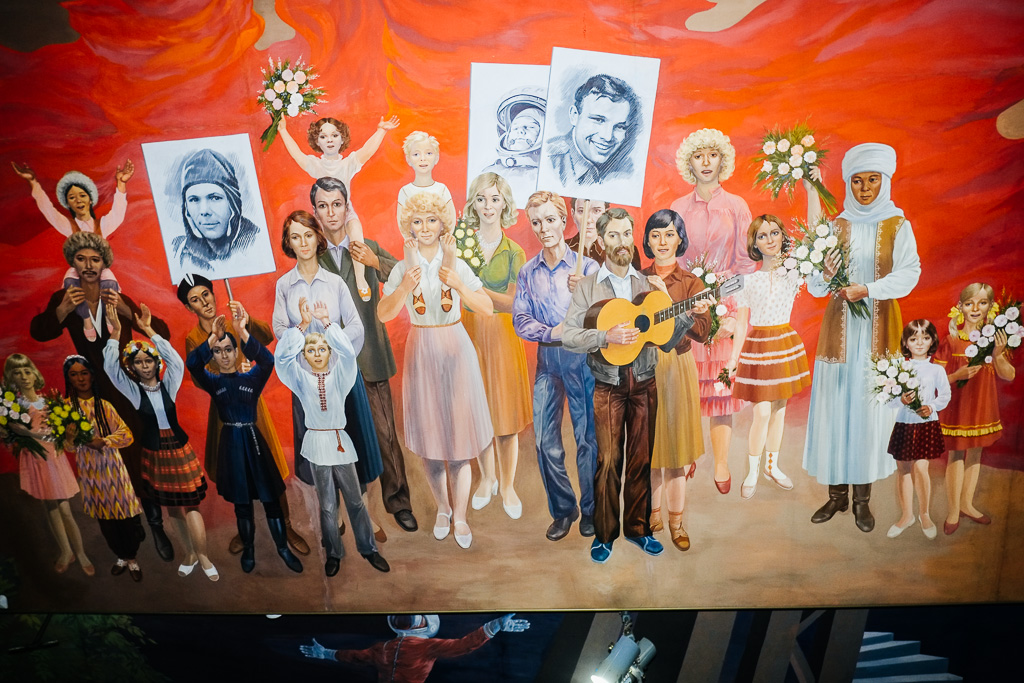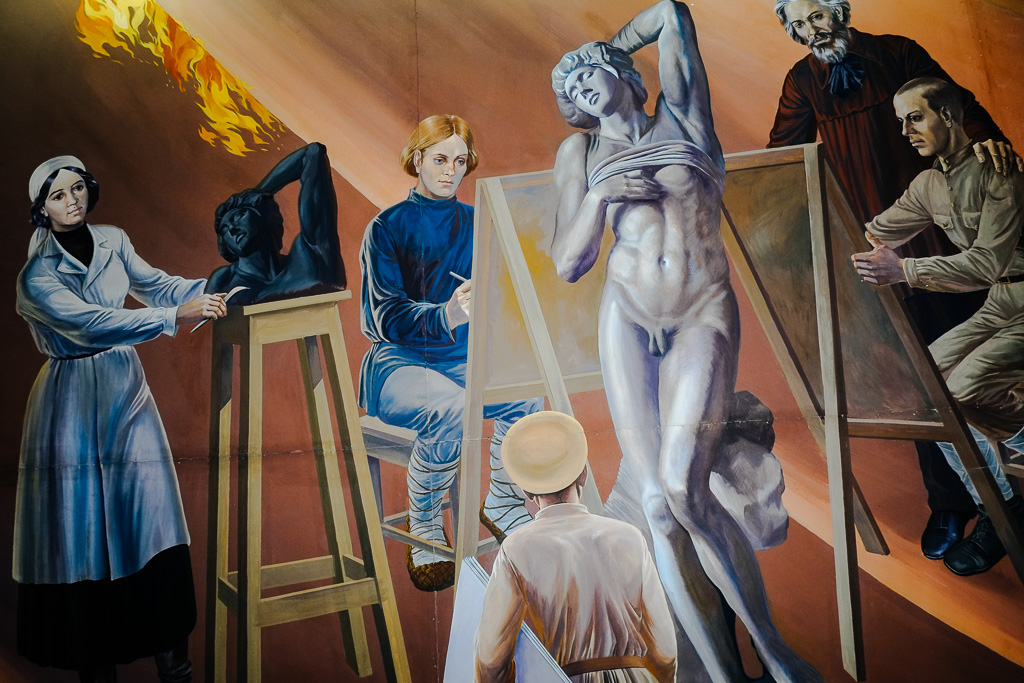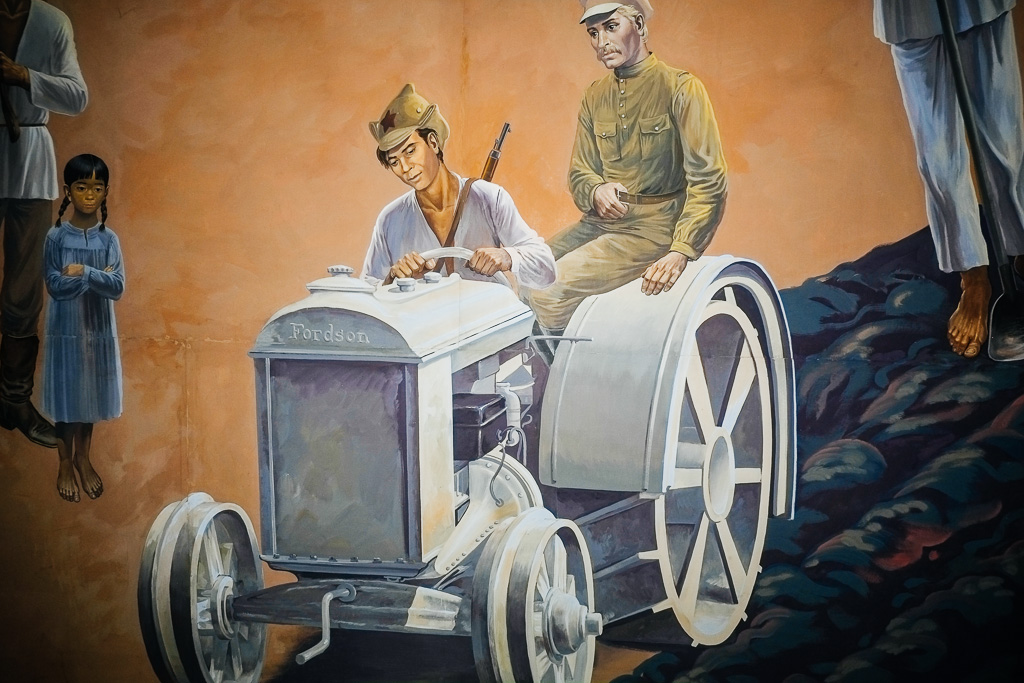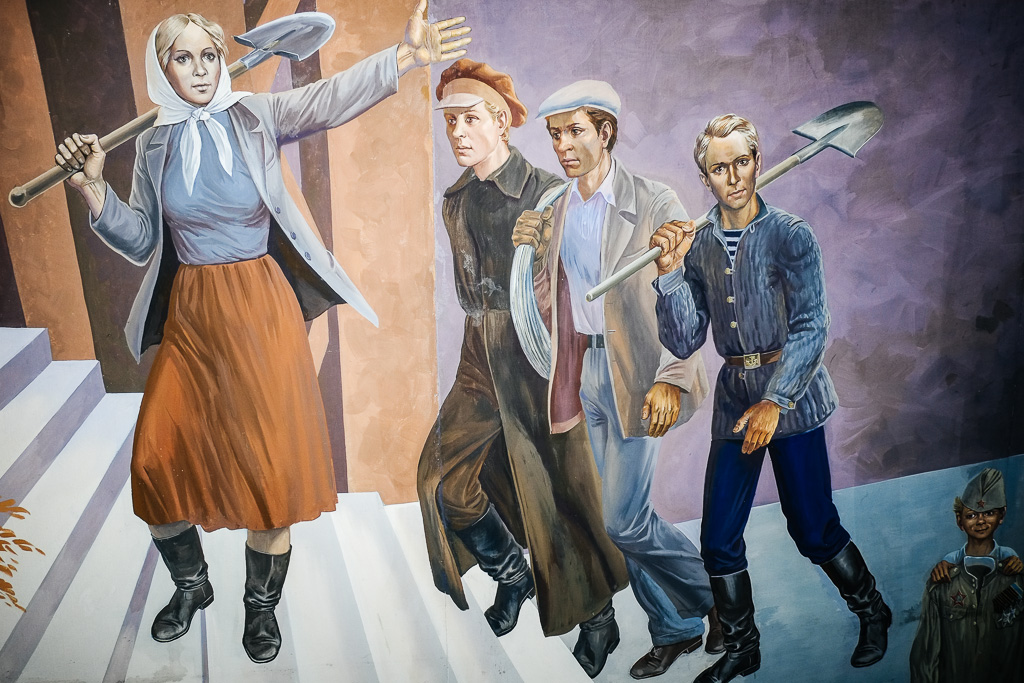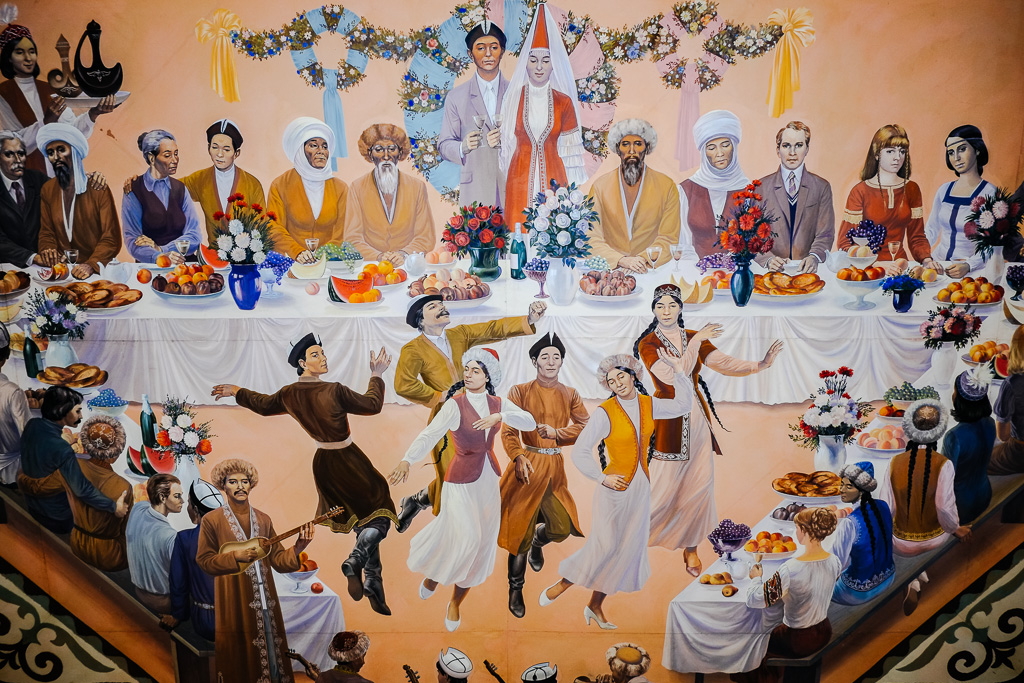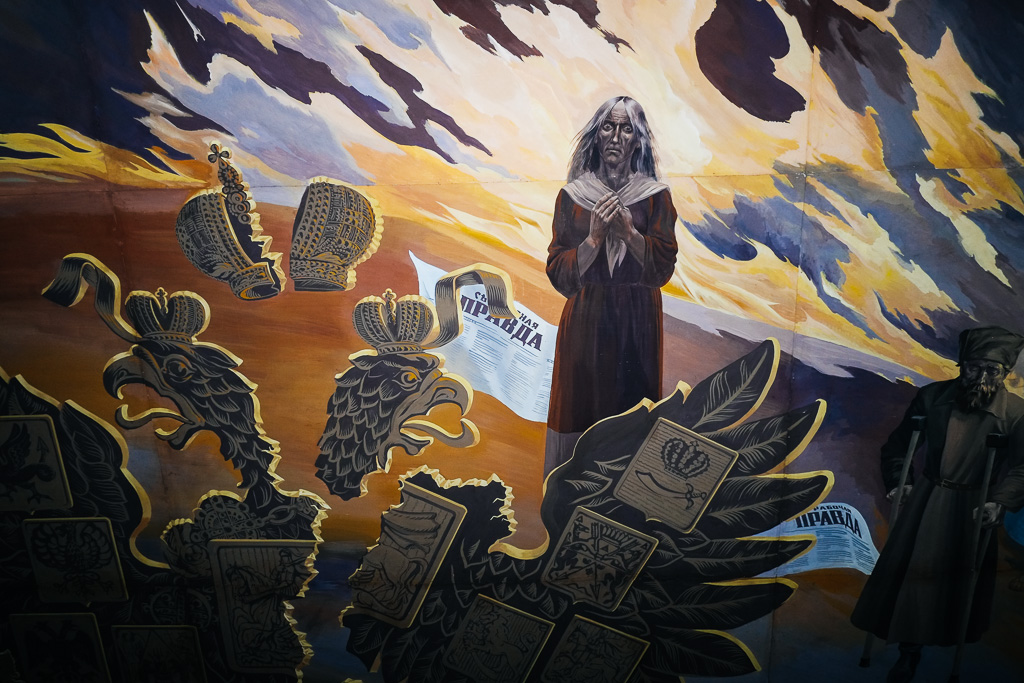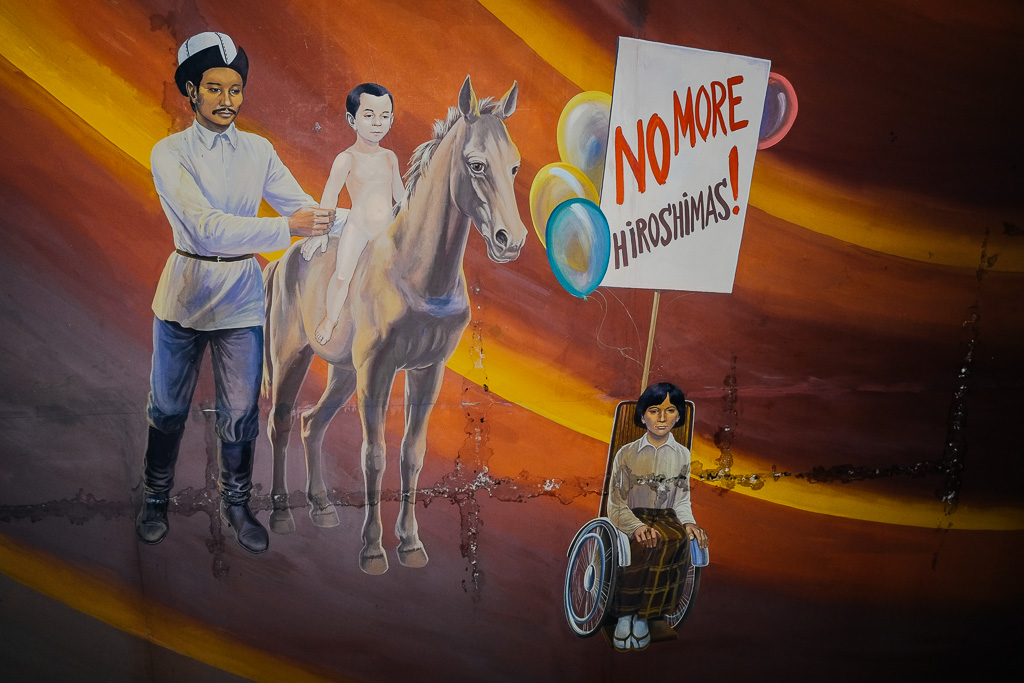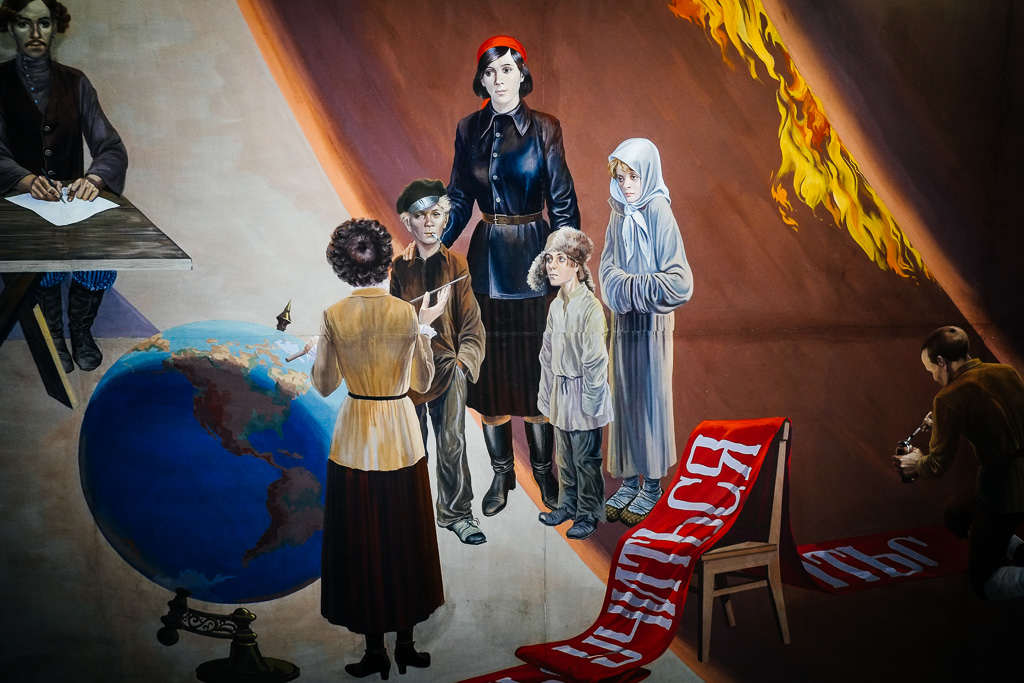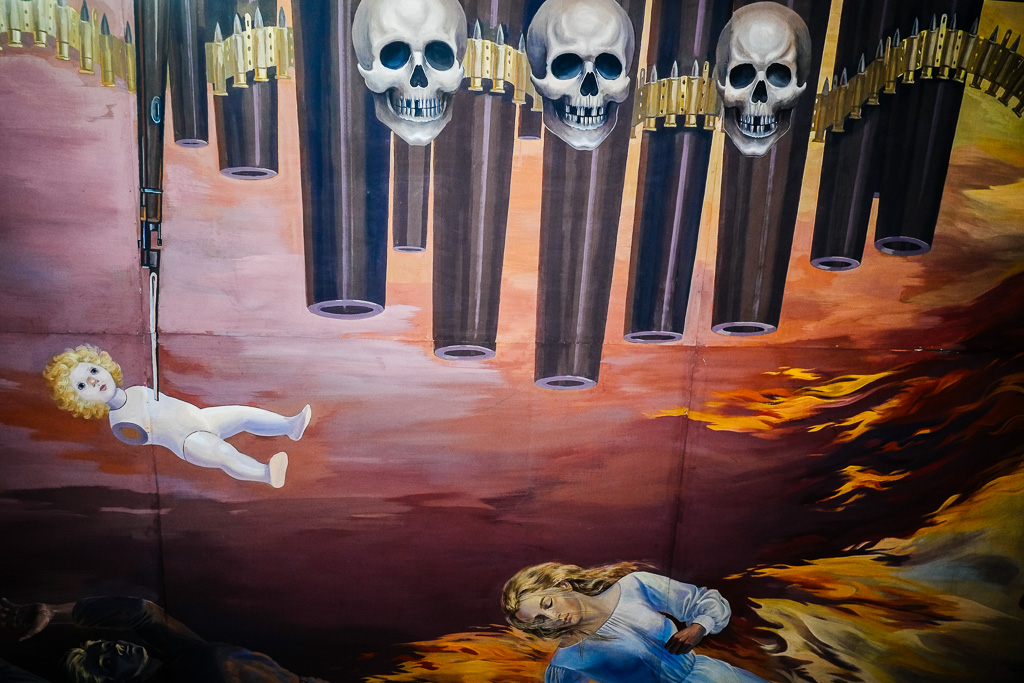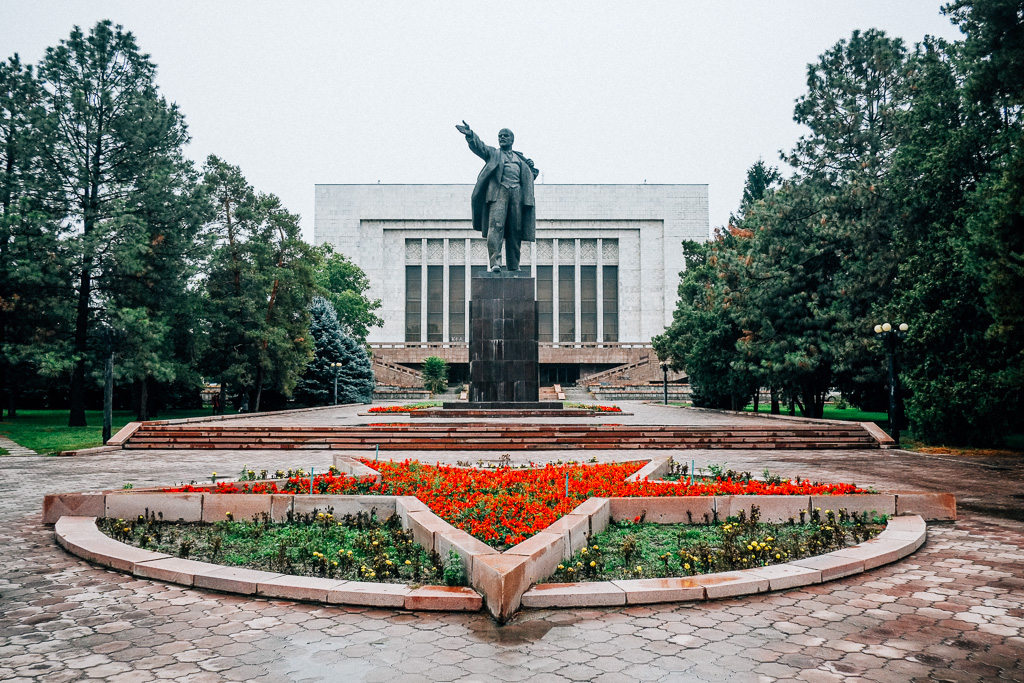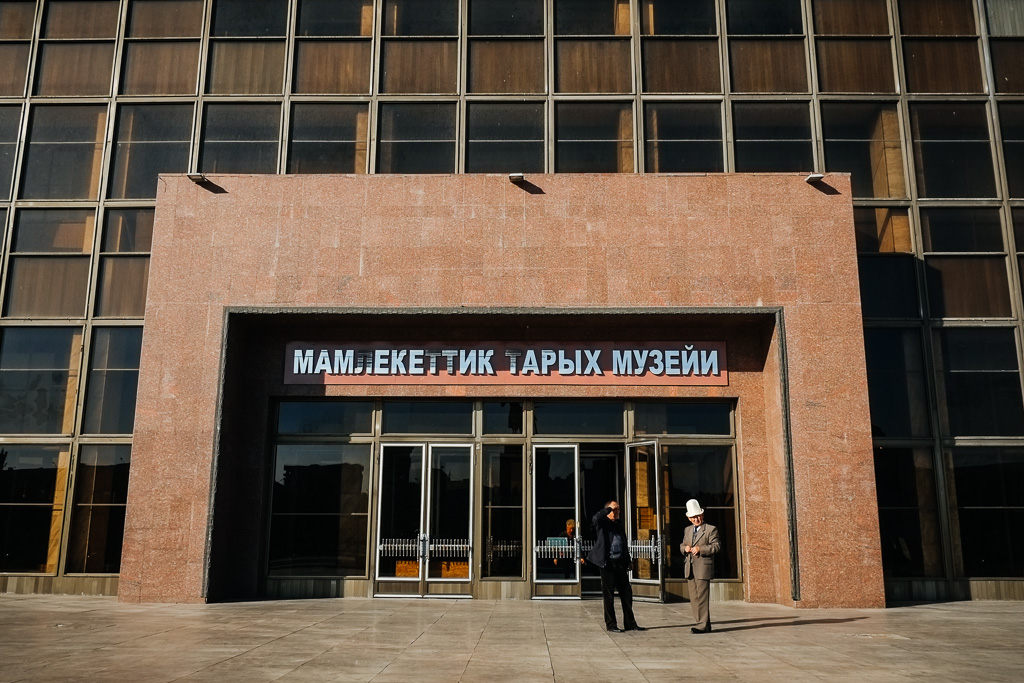 BTW, I would love to send you the next dispatch, posted from some-where random around this planet (and you'll soon find out why YOMADIC email followers are my favourite followers):