Beng Melea – Cambodia's Lost, Forgotten, and Abandoned Jungle Temple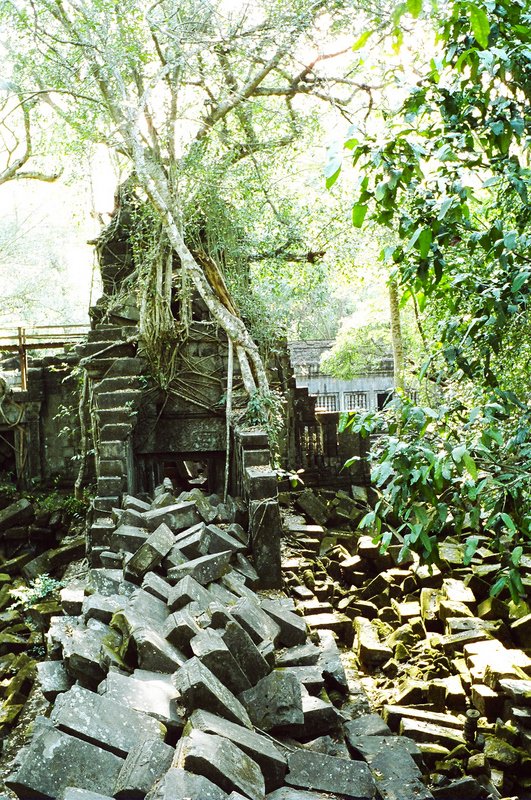 Beng Melea, the temple known as the "Lotus Pond" in Cambodia, has no real claim to fame. Lost, forgotten, and abandoned, Beng Melea sits quietly in the jungle near Siem Reap. Meanwhile, the film Tomb Raider has given the nearby temple of Ta Prohm never-ending glory. With movie sets on-location in Cambodia's most spectacular, ruinous, tree and vine encrusted jungle temple, Ta Prohm is a huge draw-card within the Angkor Wat archaeological park of Cambodia. Ta Prohm has the best trees, the most incredible ruins, and the greatest photo opportunities.
Only, it doesn't. Those claims definitely belong to Beng Melea, which surely must be the most Tomb-Raider-ish ancient temple, anywhere on Earth.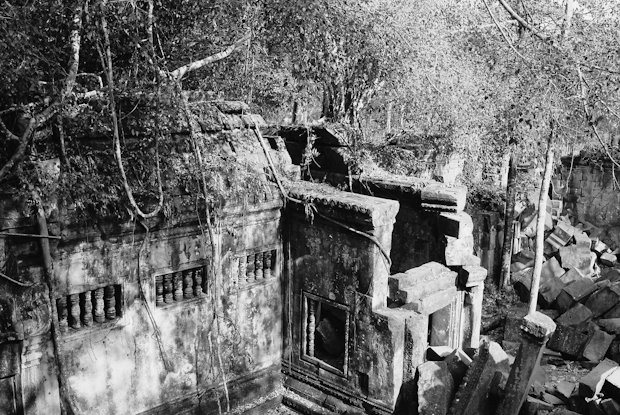 Beng Melea is one of the biggest travel secrets in the world of temples.
Located only 80 kilometres away from Ta Prohm and Angkor Wat, east of Siem Reap, Beng Melea is hardly remote. And yet, it is unloved, and in comparison to other temples in the area, unvisited. If Beng Melea was located in Europe, thousands of tourists every single day would be lined up to view this wondrous, mysterious, centuries old structure. Left to decay and reclaimed by nature, temples don't come any more atmospheric than this. However, In the three or four hours I spent wandering the enormous Beng Melea, I saw no other tourists. None. A posse of local kids, replete with home-made sling-shots, and a Cato-Fong-esque policeman, lurking in the shadows here and there, but that was it. The sling-shot-kids had simple instructions from mum – kill a bird, bring it home, I'll cook it. This is real Cambodia.
Beng Melea, a temple of mixed Hindu and Buddhist design elements, was constructed in the 12th Century. Whilst not being the size of Angkor Wat, Beng Melea is indeed one of the larger Khmer temples ever built. Once the centre of a village, the surrounding moat is more than a thousand metres long. The decaying and crumbling Beng Melea is architecture on a grand scale.
With a semi-remote locale away from the main group of temples near Angkor Wat, until recently Beng Melea was difficult to reach. Now, with a sometimes rough and unsealed "road" nearby, even a friendly Siem Reap tuk tuk driver can bring you here. You may need to stop for an old Coke-bottles worth of gasoline on-route.

Beng Melea is the real deal.

Unlike other comparable temples such as Angkor Wat, and the Tomb Raider temple of Ta Prohm, Beng Melea has been almost completely left to nature. Hardly any trees have been removed. Enormous carved stones, formerly the walls and structural components of the temple, lie in huge piles, an archaeologists dream jigsaw puzzle. Still, much of the temple remains somewhat intact, even with towering walls being swallowed whole by roots and trees. Vines are entwined and piercing through the structure, looking for a resting place for the next millennia.
There are some truly hair-raising paths you can take, exploring the surrealistic Beng Melea. Dark, semi-collapsed tunnels and towering bridges made of nothing but the rubble of collapsed walls. Ironically, a single piece of this "rubble" would be at home inside any Museum on Earth. Once rigidly organised, Beng Melea has become a choose-your-own-ending maze of one fascinating sight after another. When nature has centuries to re-establish itself, the paths and rules that the designers once carefully drafted, are no longer relevant. If you want to clamber over ancient walls, Beng Melea is the place to do it.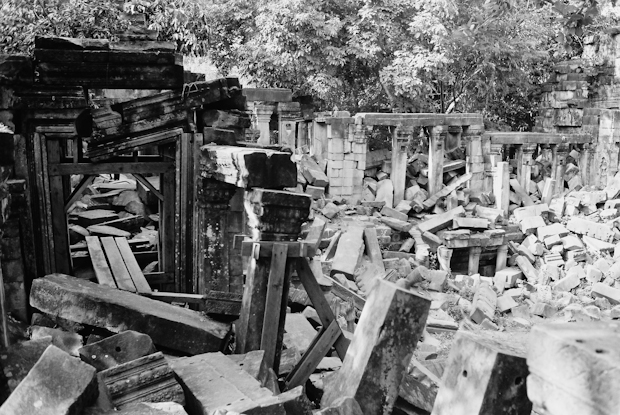 Being the second time I had visited the Angkor Wat archaeological park in the last few years, I really noticed how much "cleaner" and organised Ta Prohm appeared. Still undeniably spectacular, but clearly in that sometimes awkward under-renovation phase. Beng Melea,on the other hand, remains the best temple for a genuinely atmospheric experience. If you're lucky, you will have the place to yourself. Absurd, considering Beng Melea is a UNESCO protected World heritage monument. Beng Melea is the prime example of the truly unfathomable depth and scale of ancient ruins in the area around Angkor Wat.
The Best Way to Visit Beng Melea.
Getting to Beng Melea is easy. If you're a regular reader of Yomadic, you won't be surprised to hear me say, "I know a guy in Siem Reap". Sovann, AKA "The Best Tuk Tuk Driver on Earth", will take you to Beng Melea in his stylish Cambodian tuk-tuk. Contact me, via the comments below, or the contact page, and I will gladly give you Sovann's details. If you have used Sovann's services before, please leave a comment below, and tell me about your experience. The truth is, Sovann is actually Cambodia's best kept tourist secret. Get yourself to Siem Reap, and Sovann will take care of the rest.
As European archaeologists likely remarked, upon rediscovering Beng Melea several centuries ago – holy crap. Probably, it was the more historically correct, sacrebleu. Angkor Wat and Ta Prohm definitely capture the lions share of the glory in this part of the world. However, Beng Melea is the king. A sizeable temple, with unsurpassed moody photo opportunities, few (or no) tourists, and a palpable air of mystery, Beng Melea remains my favourite temple in Cambodia. Given my penchant for abandoned buildings, this may come as no surprise.
Although the silhouette of Angkor Wat at sunrise is the Cambodian temple image most people think of, Beng Melea is the real deal.
The quintessential lost, abandoned, and reclaimed temple that should be far, far, more popular than it is.
I hope you enjoy the photos, of Beng Melea.
Nate.
Info:
Beng Melea ("Lotus Pond") Temple
Location : A pleasant Tuk Tuk drive from Siem Reap, Cambodia, preferably with The Worlds Greatest Tuk Tuk Driver, Sovann.
Entry Fee : $5 US.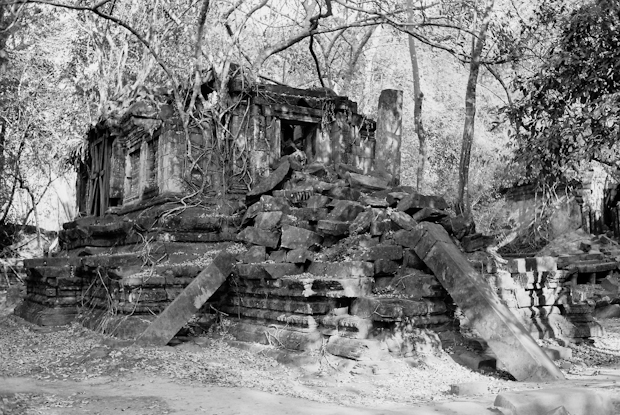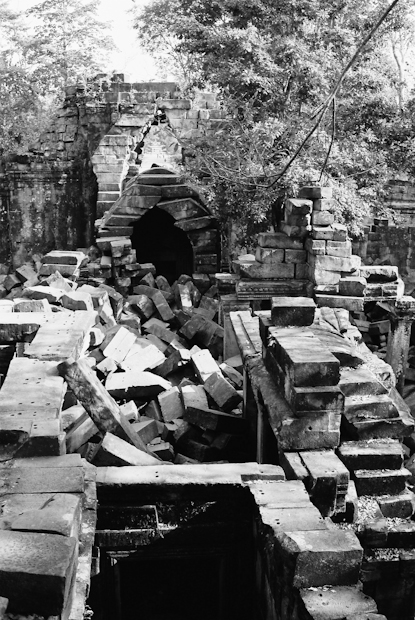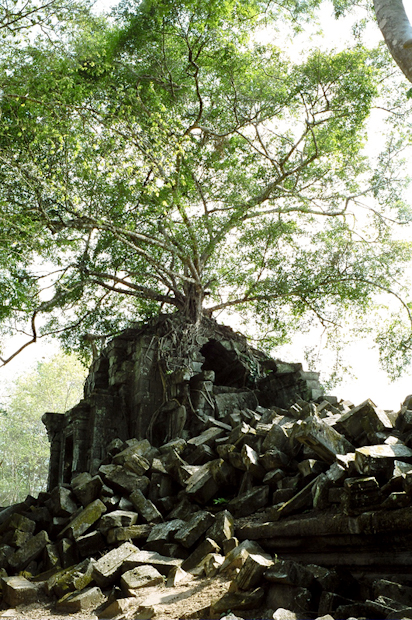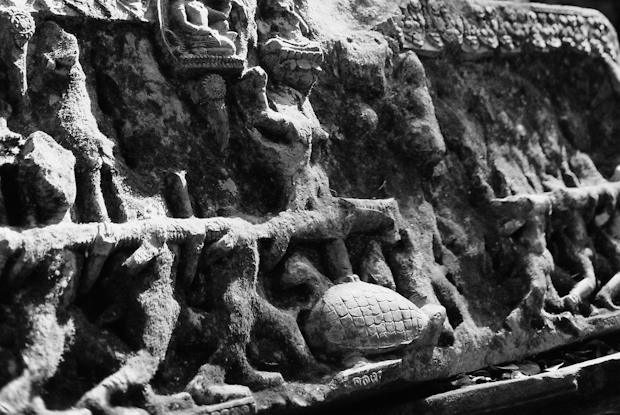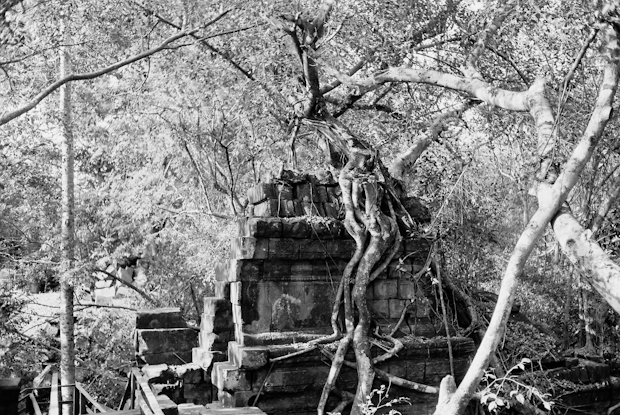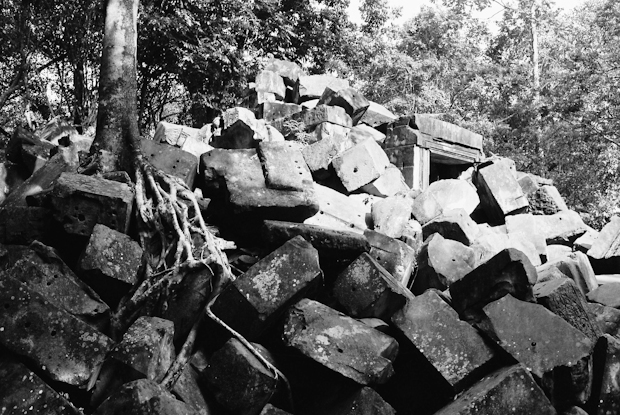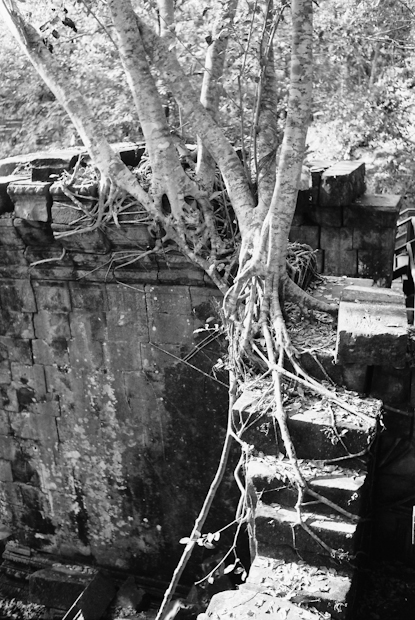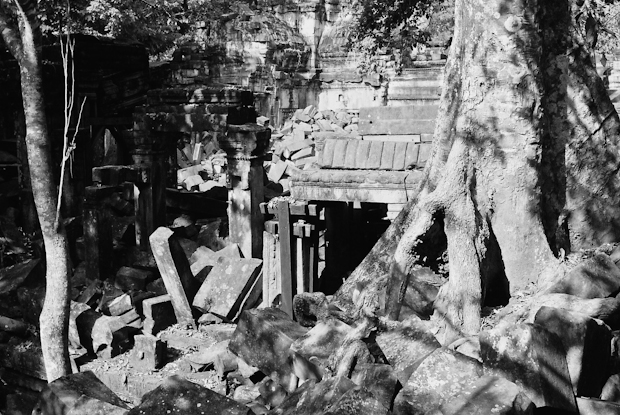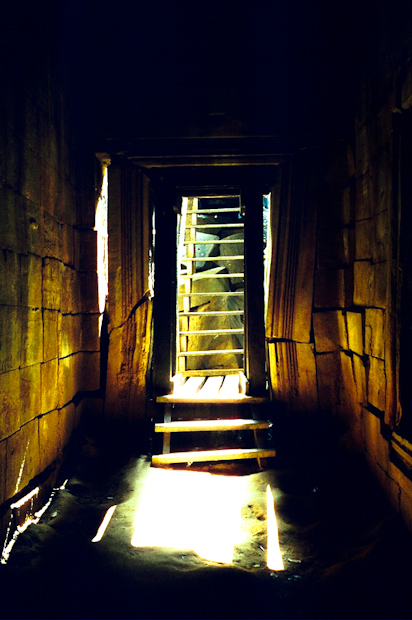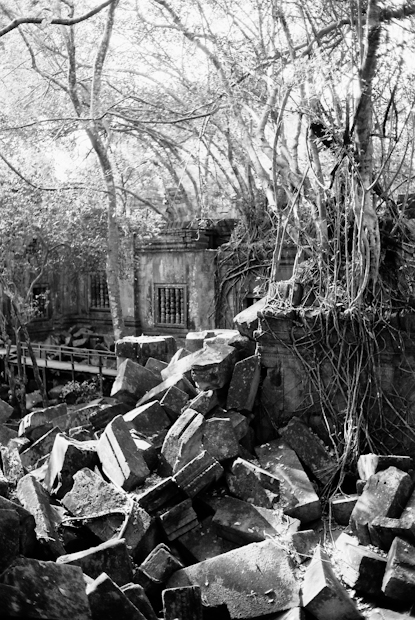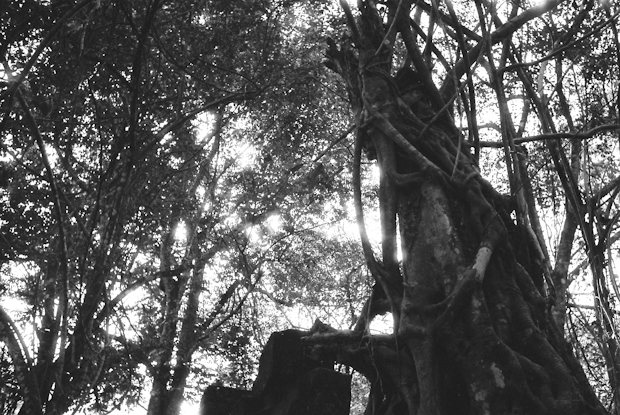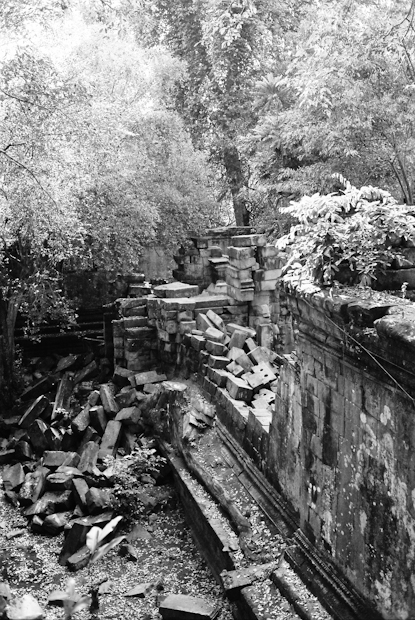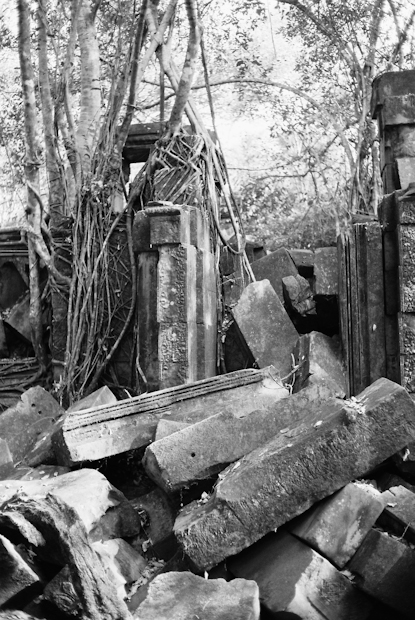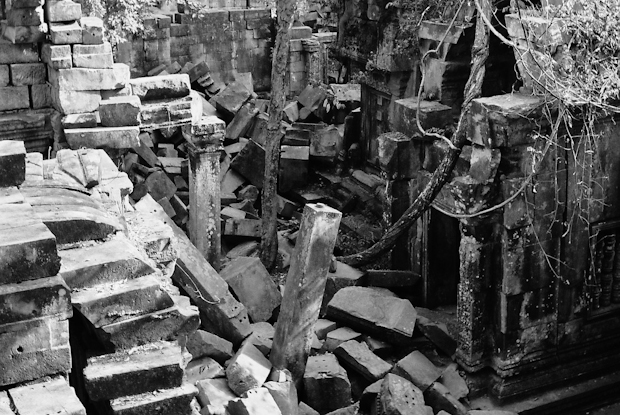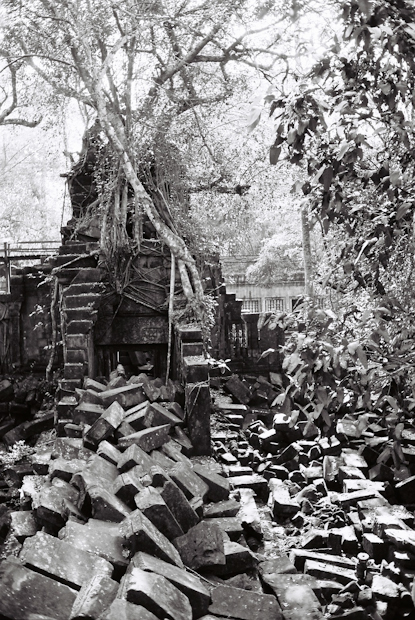 BTW, I would love to send you the next dispatch, posted from some-where random around this planet (and you'll soon find out why YOMADIC email followers are my favourite followers):