Why Travel Blogs Fail. Insights to a Sordid, Demonic, Community.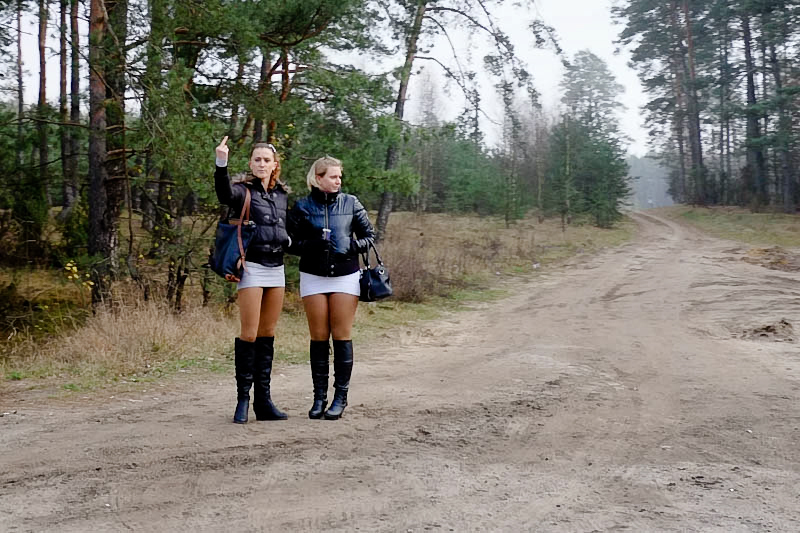 Mostly, travel bloggers are not actually travelling. Mostly, they're at home, working day jobs, dreaming of travel, trying to figure out how to get free holidays. The reality is, most blog readers won't follow a photography blog by someone who wasn't a photographer, or a career tips blog from an unemployed person. I wouldn't. Not for long anyway. But, that's just me.
So, most of the traffic that travel blogs receive, and most of the comments that are left, are from other travel bloggers – all peering into the kaleidoscopic pyramid scheme that is the non-travelling travel-blogger eco-sphere. It's a strange world. I've taken a good long look into the eyes of the demonic travel blogging world for myself. In summary, it's much more of a circle jerk than an orgy.
I'll give you an insight. Fake twitter followers, bought Facebook friends, dubious website statistics – travel blogging is a strange and dirty world. All motivated by a dangling carrot that many travel bloggers find simply irresistible. Not restricted only to travel bloggers, the carrot is a perpetually just-out-of-reach empty promise of fame and fortune.
Think of someone you know who isn't a travel blogger, but is a reasonably regular traveller. Then, ask that person which travel blogs they follow. I've done this, and the answer is almost always "well, none really". Why is that?
Frankly, most travel blogs make for pretty average entertainment for readers who aren't travel bloggers. Poor writing, poor photography, stolen photography, top ten link-bait lists featuring already heavily covered destinations, and sponsored posts. There's a huge number of blogs out there written purely to capture the attention specifically of other travel bloggers.
Despite the growing heap of abandoned, failed, and dead-on-arrival travel blogs, each day more and more disillusioned souls dream of what could be, and start the journey by doing the same thing that every failed blogger has already done before them. This inevitably leads to obvious failure.
If you're going to blog, why not make it matter. Make it count. Find your voice. Write content for yourself, and your audience, not for your corporate sponsors. Don't chase fools gold, just because other fools are chasing it. The chase is sordid, you'll lose your dignity, and the small returns just aren't worth it. In my humble opinion, the world doesn't need more thoughtless blogging.
Of course, there are some travel blog gems out there. Incredible story arcs, genuine insight, expert knowledge, and personality driven writing. It's a real treat to follow along with the epic long haul journeys of people like Earl and Dave. There's plenty more bloggers in the same ilk, and I'm always on the look out for more. Travelers, blogging.
With regards to Yomadic, well, as with everything in life – good things take time. I know it will take quite a while before I build a genuine audience. I'm more than aware that what I write about here is not necessarily mainstream entertainment. And yet, Yomadic had 30,000 visitors in December.
However, I would prefer a small group of like-minded people, than a large number of random Google stumblers. What I'm looking for, is people who I can help and inspire to see the world, who in return help and inspire me. It's a two-way street around here, and I like it that way.
I've been on the road for over 170 days straight, and I've only just begun to get into the swing of things – both with travelling, and with writing. I'm trying to walk the walk, which incidentally, is much harder than just talking the talk.
It would be the height of hypocrisy to leave this post open to comments, but hey, nobody is perfect.
BTW, you can always find me on twitter, Facebook, or via email.
This will be the last time that travel bloggers are the focus of an article, ever, on Yomadic. I love you all, but I'll leave it to you guys to write about blogging.
I'll stick to writing about what I see, as I'm traveling.
Nate
BTW, I would love to send you the next dispatch, posted from some-where random around this planet (and you'll soon find out why YOMADIC email followers are my favourite followers):