Travel Writer Visits Sri Lanka, Discovers Paradise – With A Catch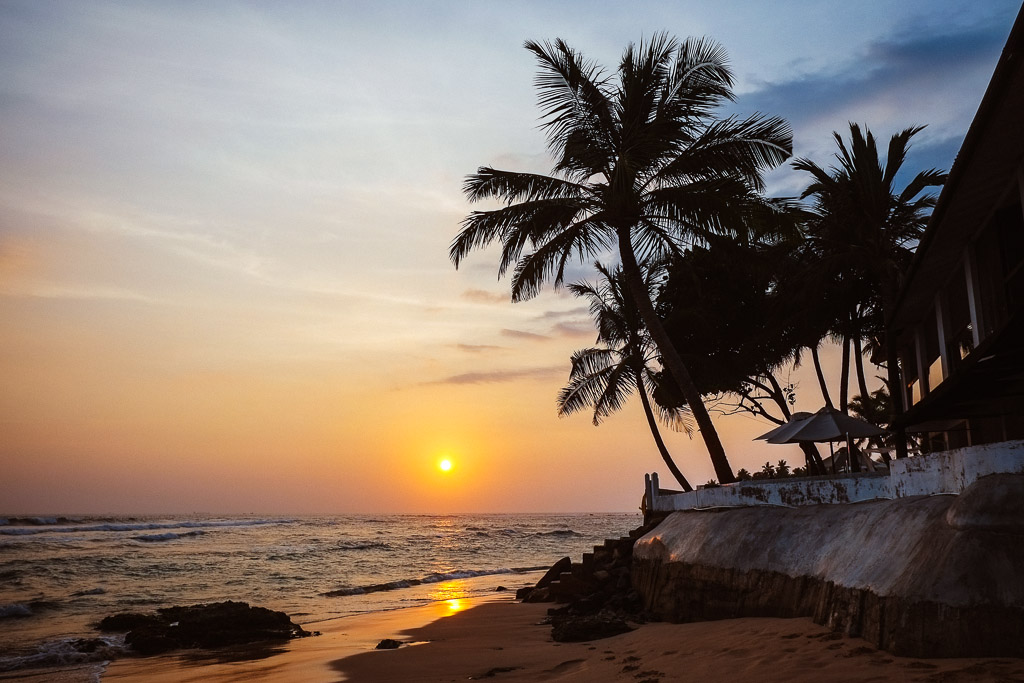 We've all heard it. The friend who only spent a couple of short nights in Los Angeles, one of the largest and most diverse metropolis's anywhere on Earth, and definitively states "LA? Nope, not a fan." Or that guy who popped over to Bali for a few days last summer, to endow all who would listen with an opinion of  "Don't like Indonesia. Too many Australians." Recently, I spent a week or so on the tropical island nation of Sri Lanka. Depending on your age, you may know it as Ceylon. And despite the ongoing trend of offering up unequivocally under-formed travel opinions, when it comes to Sri Lanka, I just can't do it.
Sri Lanka has left a deep impression on me. It's been one of the most difficult countries to write about – partially because of the mix of diametrically opposite experiences I had. I don't usually write about the negative aspects of my journey – but I think in this case, these negative interactions speak volumes about the current state of the nation.
Sri Lanka certainly is paradise – but it comes with a catch.
The thing is, Sri Lanka was the best of travel times, and it was the worst of travel times.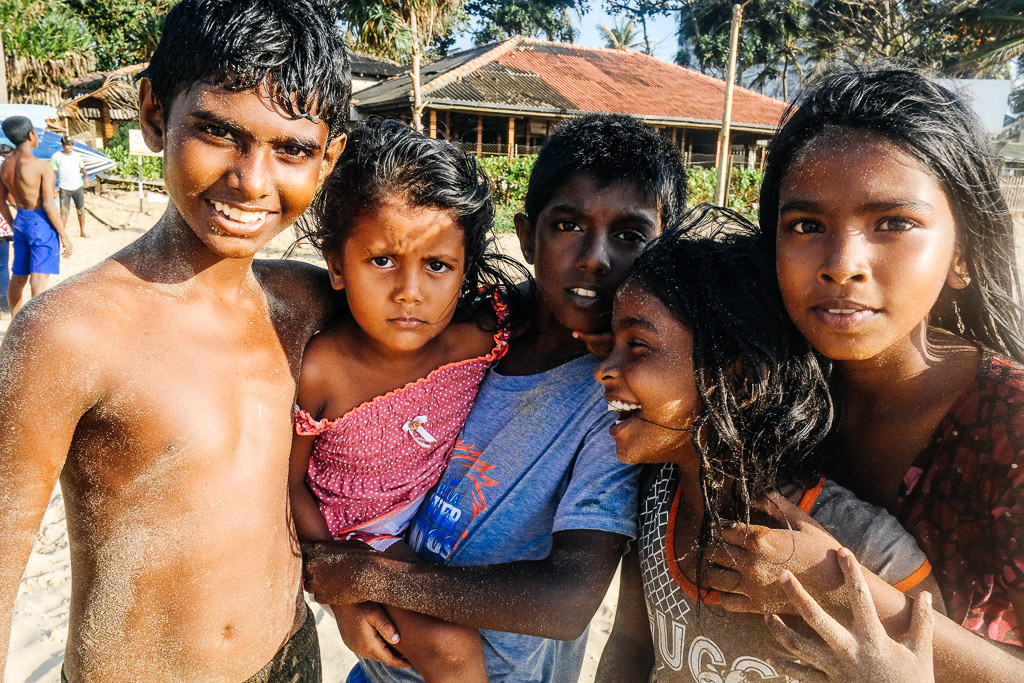 Day one, I was invited to join three-generations worth of family for a game of beach-cricket at Mount Lavinia. My perfect travel scene.  The hazy skyscrapers of the bustling capital city, Colombo, were visible in the distance but down in Mount Lavinia, it was low-key, quiet, and locals only. Like we had our own little slice of paradise on the beach, and the rest of the world didn't exist.
Sri Lanka, is hot. So, at one point during the day, I gave some of the young kids some money to go buy everyone a drink. Soon after, they returned with a single small bottle of Coke, and some fruit. I was confused. I thought everyone would get a drink, for the amount of rupee's I had given them. I watched as the young mothers started dividing the fruit, and gave everyone a piece. Then, one of the ladies offered me the bottle of Coke. I said no, it was for your family.
She opened the bottle of Coke. The kids crowded around her, in a scene of organised confusion. They each took turns receiving a small sip, poured directly into their mouths. They loved it. Like it was Christmas. Instead of buying Coke for everyone, which would have been ridiculously decadent, they all shared one small bottle between fifteen or more. After that, the young kids who I had originally given the money to (it was just a few dollars), handed me all the change.
Faith in humanity replenished, I could have died.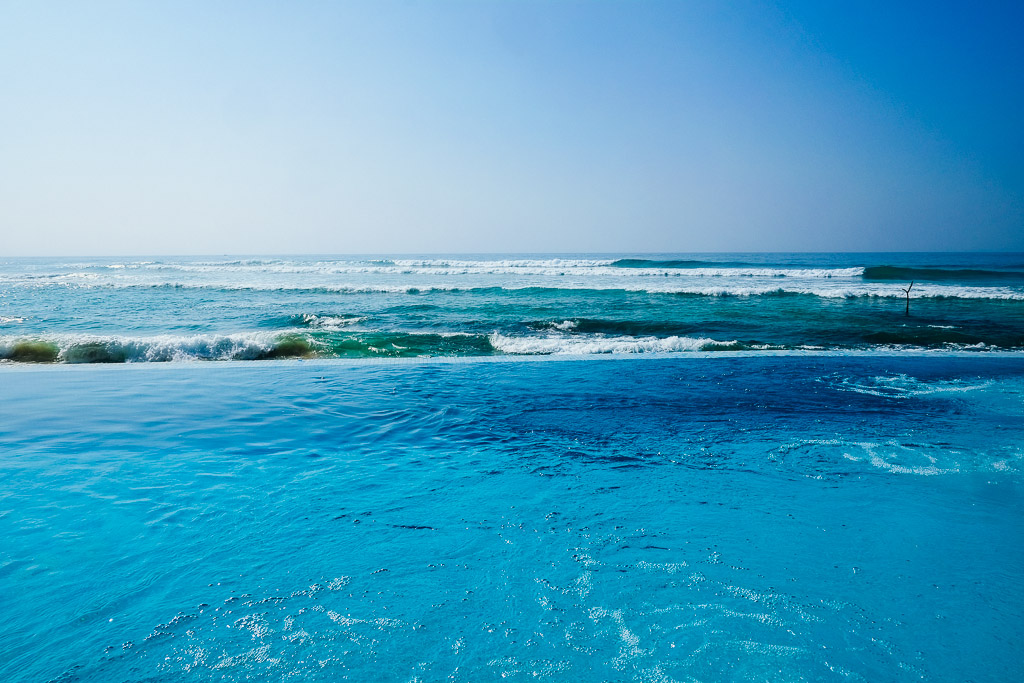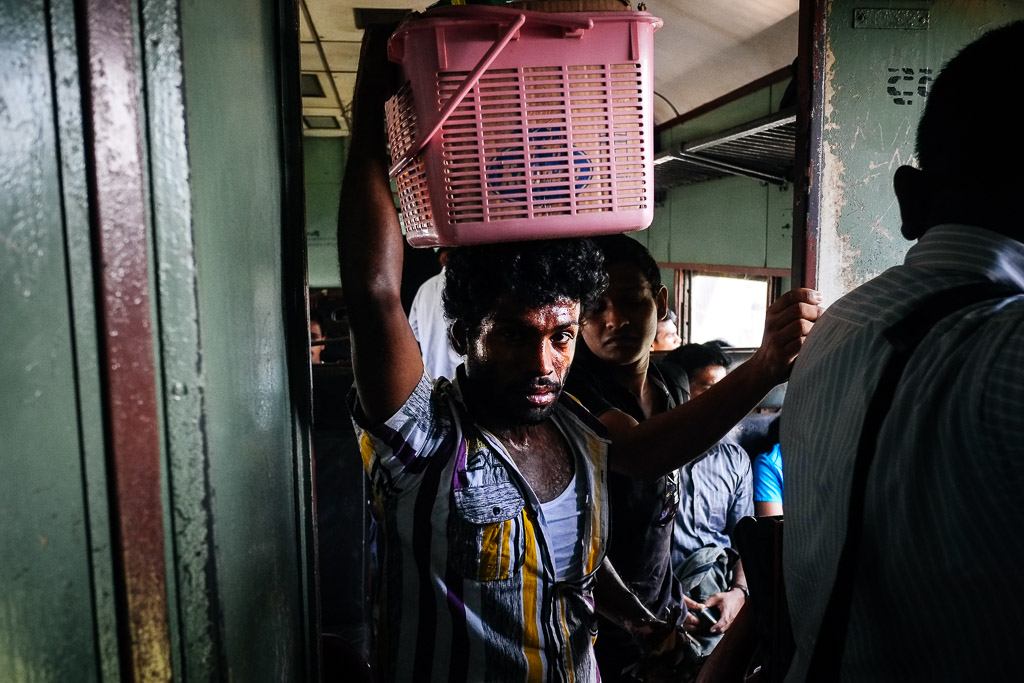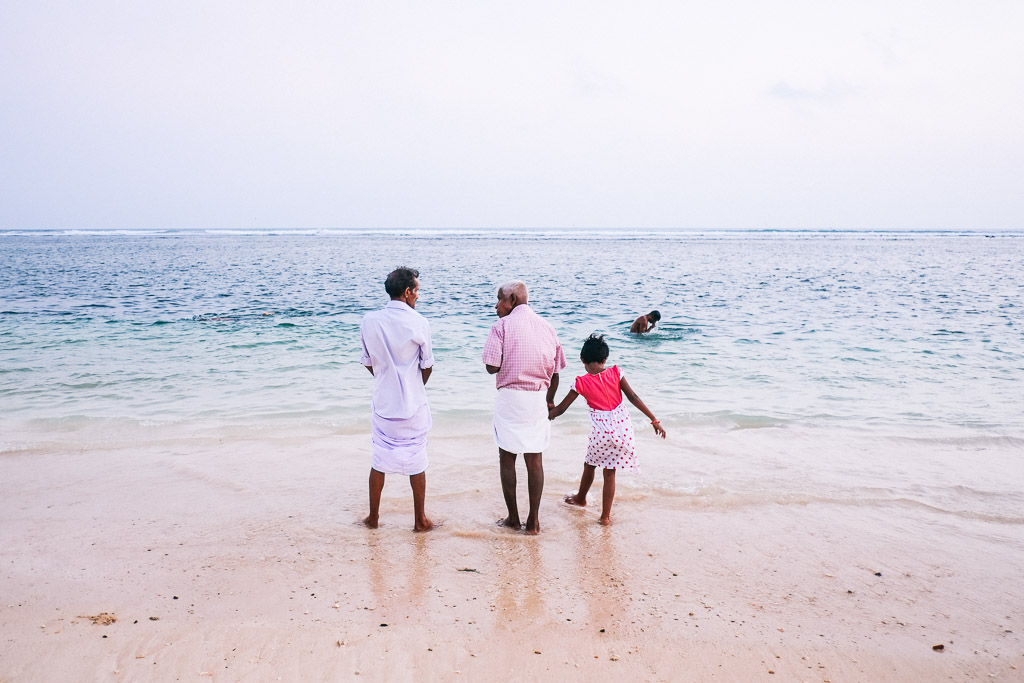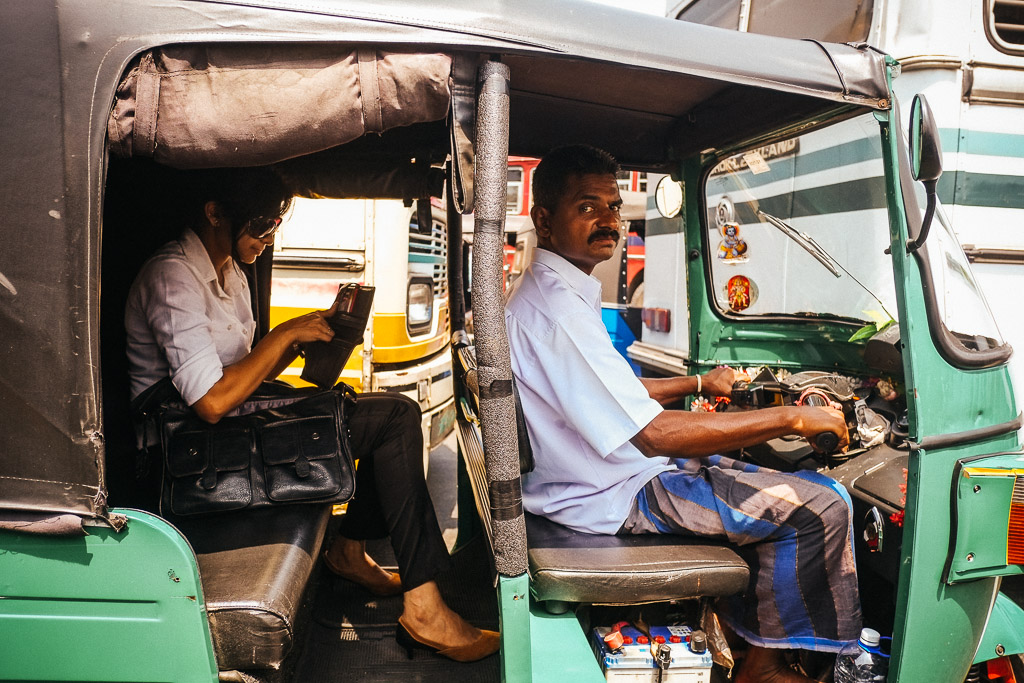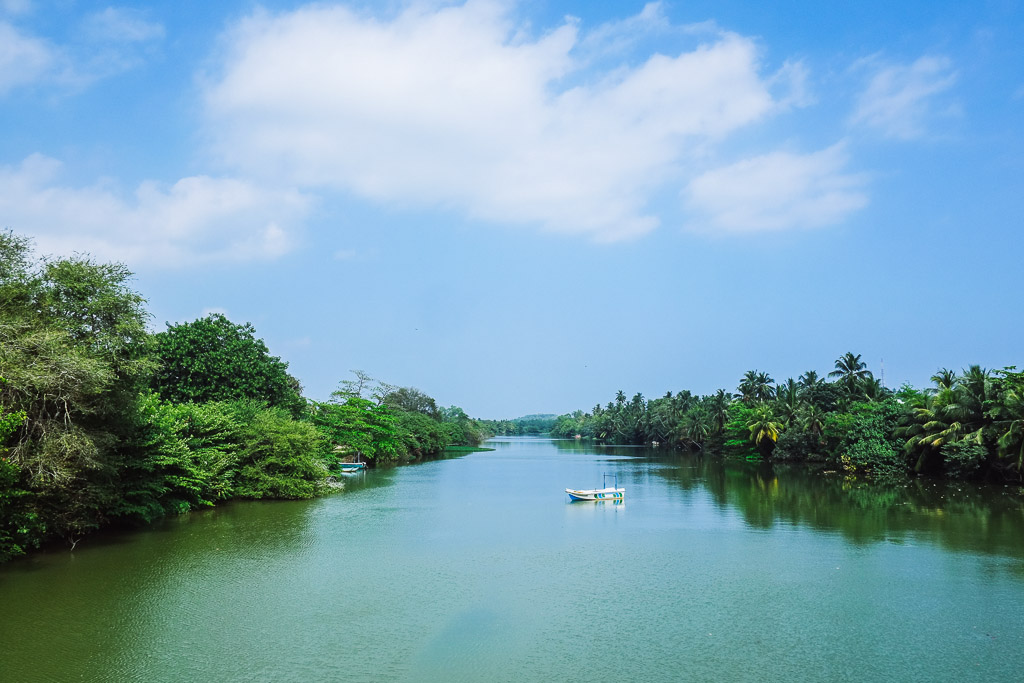 After spending a couple of nights at Mount Lavinia, I headed south along the incredible island coast. It was a series of overnighters on a string of perfect beaches, where tourists remain mostly a novelty. The beaches were sublime, and the majority of Sri Lankans I met were chatty, friendly, and curious. And then, there were the mother-fuckers.
It was near sunset. On the stunning, palm-lined, and deserted, Thalpe Beach, I took Phillipa for a typically romantic stroll. In stark contrast to the heavily touristed Unawatuna area not so far away, nobody else was on this entire stretch of white sand. Until, I spotted a solitary, shadowy, figure in the distance. And he was making a bee-line directly towards us.
"Hello! What are you doing tonight, I can take you on a tour!"
"No thanks, we're going to hang here at the beach."
"Later tonight, you come on tour with me!"
"No, really, we're happy on the beach here. Bye."
"OK, tomorrow, you come with me on tour."
"No, we're going to laze around the beach here. Anyway, we're happy being alone right now, so thanks, but, goodbye".
"Tomorrow, I pick you up, where you stay?"
"Bye"
"Ok… but… tomorrow we can…"
"BYE"
I waved good bye to him. As I said goodbye a third time, and then a fourth, he finally got the message.
And then, he said this.
"YOU MOTHER FUCKER."
Incredulous, I asked him, "excuse me, what was that?"
As I moved towards him, he said "nothing, it was nothing", and then sprinted away. I watched him run over the sand dunes, and across a road where he almost got cleaned up by a truck that had to swerve to miss him. He darted across the road, disappearing into the night jungle. I looked at Phillipa, and we both laughed. It wasn't to be the last we saw of him.
Later that night, I was chowing down some curry and rice with Phillipa. The friendly owners were surprised, and delighted, to be seeing any tourists. With a shack-like curb-side appeal, this tiny joint just wasn't going to attract the predominantly Russian guests of the luxury hotel down the street. And it always looked a little too dark to be certain whether it was open or not. But the food, was spectacular. As I sipped my non-alcoholic ginger beer, from a recycled bottle, the guy from the beach emerged from the darkness, and strolled on in. Our eyes met for the second time that day.
Grinning, I said to him, a little too loudly "well, well well… look who it is… the MOTHER FUCKER". I then had to explain myself to the other employees, and the restaurant owner. In summary, nobody was surprised at his actions, due to his already bad reputation of hustling tourists. Unfortunately, he wasn't the only mother-fucker in Sri Lanka.
There was the local guy who decided to show his penis to Phillipa. Yes, his penis. Several times. With a glint in his eye, and a smile on his face. And the waiter who was so drunk I needed to repeat my order "one beer and a glass of mineral water", five or six times, over a ten minute period. The bus driver, and his over-charging fare-collecting partner-in-crime, who went off his face at me for making him wait perhaps ten seconds whilst I grabbed my bag from the rear storage compartment (where he had placed it), so that I could get off the bus (at a designated bus stop).
There were several seriously audacious tuk tuk scams. Rudeness, over-pricing, and bare-faced lies. Out of curiosity, I once tried walking down the street and counting to ten, in-between constant sales pitches. I failed. And I hope you don't have a problem with dual-pricing based on the colour of your skin, because many of the locals don't either.
Perhaps it was just a bad week for Sri Lanka.
click to see an interactive map showing the location of this article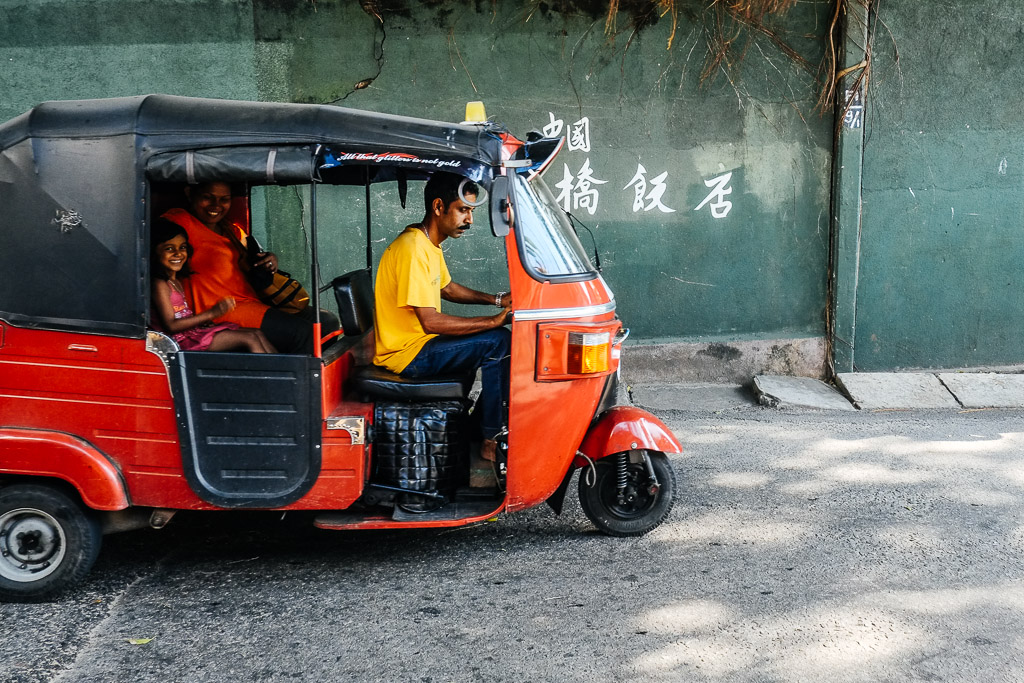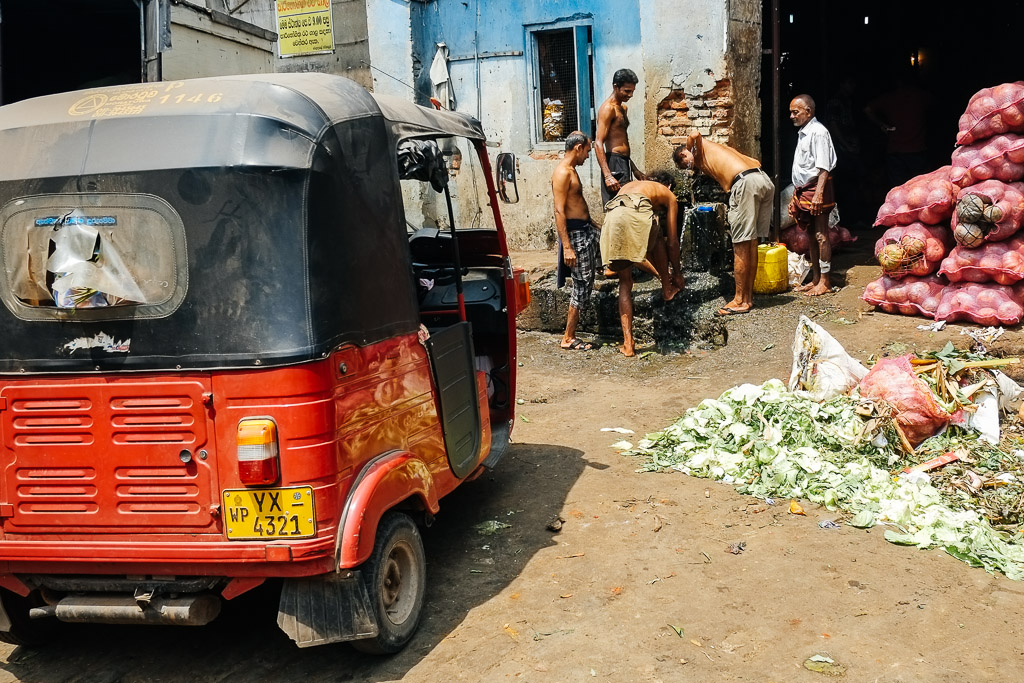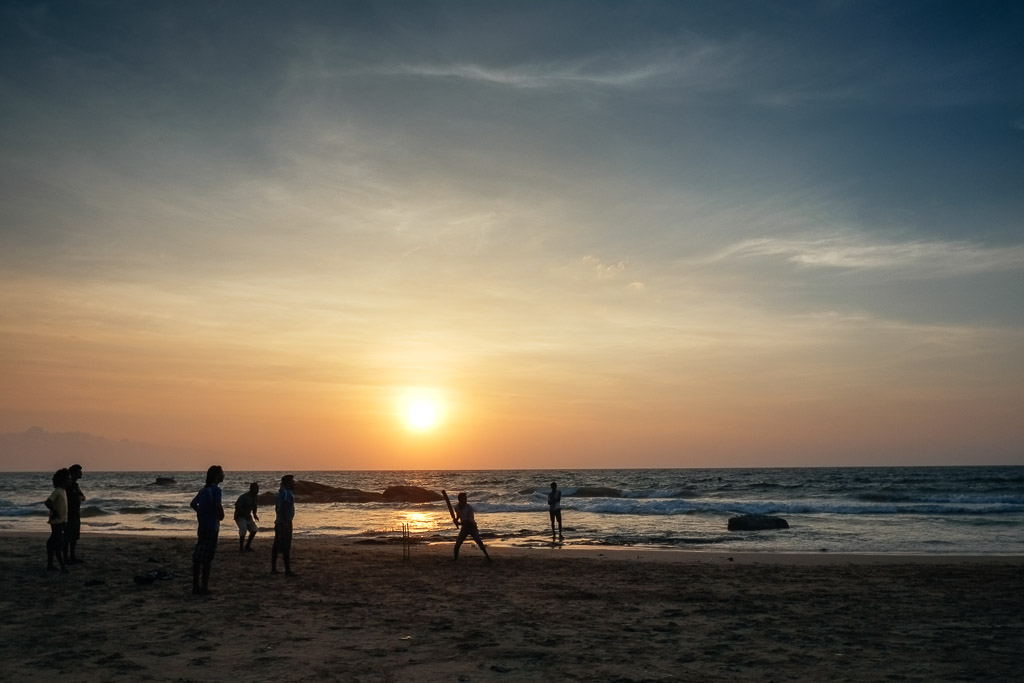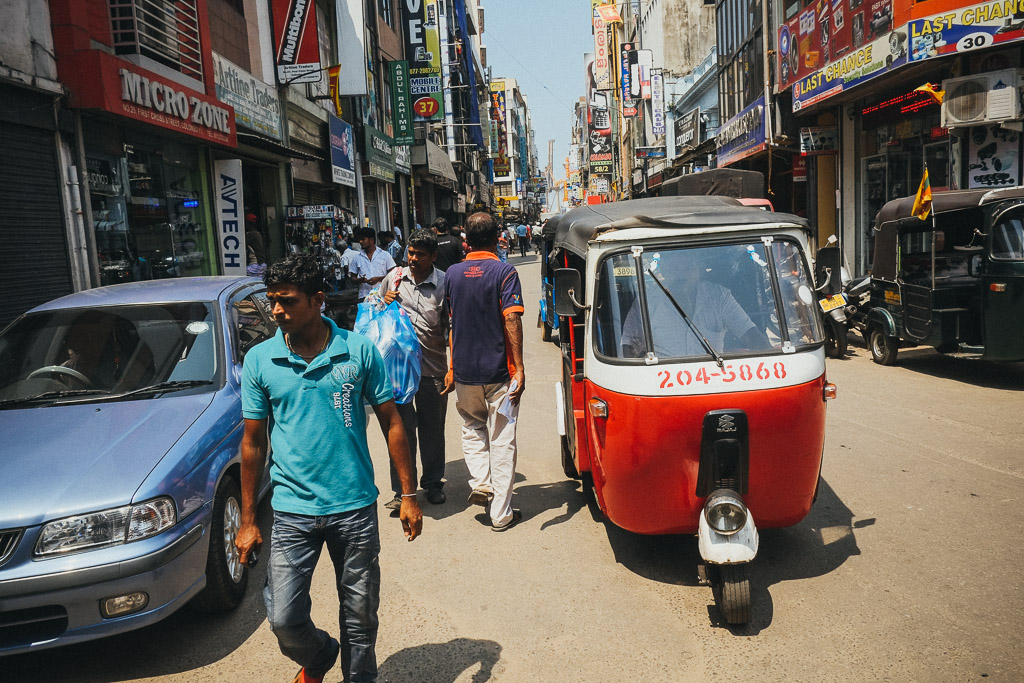 In theory, Sri Lanka has everything a traveller could ask for. Colombo is a vibrant and unique city, right on the water. Sometimes Colombo is a clean, modern, and easy city to explore, at other times hot and dirty, but it's always intriguing. The beaches of the south western coast are spectacular by anybody's standard (with a few nice breaks for any surfers reading this article). There's a wealth of history, and a diversity of cultures – not always living together in harmony. But, my week or so there was tarnished by mother-fuckers.
And Sri Lanka, surely, is more than just a land of mother-fuckers.
I'd be heartless not to mention that Sri Lanka has emerged from a bloody civil war that lasted 26 years, only recently coming to an end in 2009. Around 100,000 people lost their lives. The war has left a distinctly divided, sometimes angry, and often confused, nation. In 2004, Sri Lanka was hit by the most destructive Tsunami in the history of the world. More than thirty-five-thousand Sri Lankans died, and more than half a million were displaced. An overcrowded passenger train, the line of which I travelled on, was hit by the deadly water – resulting in a rail disaster with the highest death count in human history.
I can't begin to comprehend the spirit-crushing nature of those two events, happening simultaneously.
So where does that leave the Sri Lanka of today?
To me, it feels like Sri Lanka is walking a tight rope.
For the average first-world-tourist, any perceived problems in Sri Lanka will be more than overshadowed by the seriously delicious and unique cuisine, dazzling beaches and dreamy tropical scenery, and the palpable sense of over three thousand years of documented history. Not to mention the rich cultural experiences. Colombo is a growing and engaging capital city, and you will meet the most caring, heart warming, generous, and friendly locals – all over the island.
But my personal opinion on Sri Lanka is yet to be completed. It's a work in progress.
Despite the obvious problems I encountered – I can forgive all of those mother-fuckers.
As a guest in their nation, after everything they have been through – it's the least I could do.
Will I be return to Sri Lanka?
Yes.
I want to catch up with the lady who laboriously fetched spring water from a deep well, cooling us in the tropical heat. And the boss man at Pillawoos, to talk more about the intricacies of Dolphin Kottu Rotti. I want to feel that special island-life camaraderie of taking the local bus on a dark street, headlights bouncing off palm trees, surrounded by happy people going about their business. Small interactions like the middle-aged man who's wife high-fived me and laughed, when I told them that, no, we didn't have any children either, or the hotel owner who spent an hour explaining to me exactly what happened on his street, minutes after the Tsunami hit, or the lady made me feel like her son, making breakfast the way I liked it, four days in a row – those interactions were so personal, so special, that I'll never forget them. I want to again enjoy the collision of beliefs that occurred when a Muslim gent, who lived in the shadow of a giant Buddhist monument, invited me into his home to show me a commemorative plate of the Catholic Pope's visit to Sri Lanka.
But mostly, I really want to spend another afternoon playing beach cricket with that family.
Nate.
Budget Accommodation in Mt Lavinia: my budget Colombo tip, is to go a little south of the capital and stay at the local part of Mount Lavinia beach. There are several accommodation options in this vicinity, but from my investigations the Tropic Inn Mount Lavinia offered the best combination of price, service, cleanliness, and location. It's less than a five minute walk straight to a great beach. Mount Lavinia is a special place, ideal for those seeking a genuine slice of Sri Lankan beach life near the city – which is still a relatively quick Tuk Tuk or train ride away.
Tuk Tuk's in Colombo are cheap, and usually, will use the meter. If the driver won't use the meter, wait another ten seconds for another Tuk Tuk to offer you a ride. Out in the country, things are different. You will more than likely not be able to get a metered Tuk Tuk or Taxi – it's all going to come down to your negotiation skills. Bargain hard, as tourists will often be quoted eye-watering prices that would compare to a Taxi ride in Switzerland.
Sri Lankan trains are cheap, fun, and a perfect insight to the local way of travel. Don't worry too much about what class you're in, as all sections seem to get crowded. One of my highlights of Sri Lanka was catching the trains.
Sri Lankan food really is amazing. My favourite dish was the famous "Kotu Rotti", you can get it all over the island, but say hi to the boss at "Hotel De Pillawoos" in Colombo, located at 417 Galle Road. If Pillawoos was good enough for Anthony Bourdain, it will be good enough for you. A large dish will run you about three US dollars. Ask about the Dolphin. 
The other must-eat-regularly in Sri Lanka is "curry rice". Look for any local, dirty, restaurant, filled with smiling faces. Ask for curry rice. You will be served a large selection of daily curried meat, seafood, vegetables, and even curried fruits, with a big helping of rice. It's cheap, delicious, and I guess, healthy.One last honorable mention – Sri Lankan sweets, cakes and deserts are delicious. Less internationally famous than their Indian counterparts, but much tastier in my opinion.
PS, personal update: I'm here in Belgrade, Serbia – after completing my first tour through the Balkans. Another tour is coming up next month in June (apologies, sold out), and we have now launched the details for the Albania/Macedonia tour in September (contact me if you're keen to join us, a few seats remain).
PPS,  PPS, did you see my article on Sri Lanka's Buddhist Hell? (it got me banned from Facebook)
BTW, I would love to send you the next dispatch, posted from some-where random around this planet (and you'll soon find out why YOMADIC email followers are my favourite followers):