Norway National Day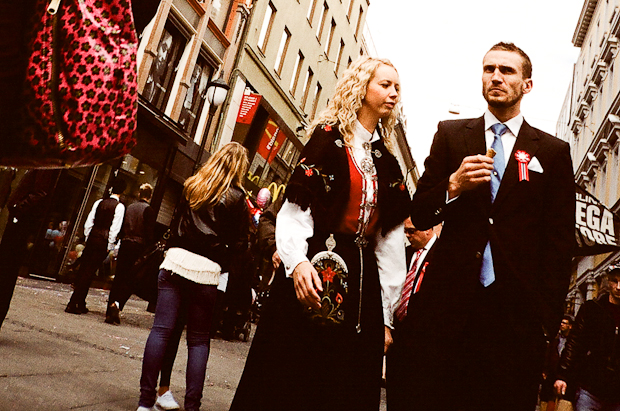 Oslo, Norway. On May the 17th 2012, Norway National Day, tall beautiful people will meander about the city, wearing finely tailored suits and elaborate milk-maid styled costumes. The sun will be shining, the sky will be blue. Out in the Oslo 'burbs, lush green parks complete with rolling hills, rivers, and waterfalls, will be filled with people, eating BBQ and playing ancient games of Nordic skill. They may even make use of the robotically cleaned, electronically controlled, solar-powered, public toilets – designed by Norwegian modernist master architects.
On May the 17th, in down-town Oslo the King waves from the balcony of his Royal palace to his very happy mignon passing below. Beside the central train station, in an area full of minimalist mid-rise towers standing alongside centuries old ornate Scandinavian structures, people openly trade heroin.
Giant female Police-women ride bicycles around the city wearing tight hot pants, and spend most of the time having a friendly chat with the locals. Welcome to Oslo, Norway, on Constitution Day – the National Day of Norway, May the 17th of any given year.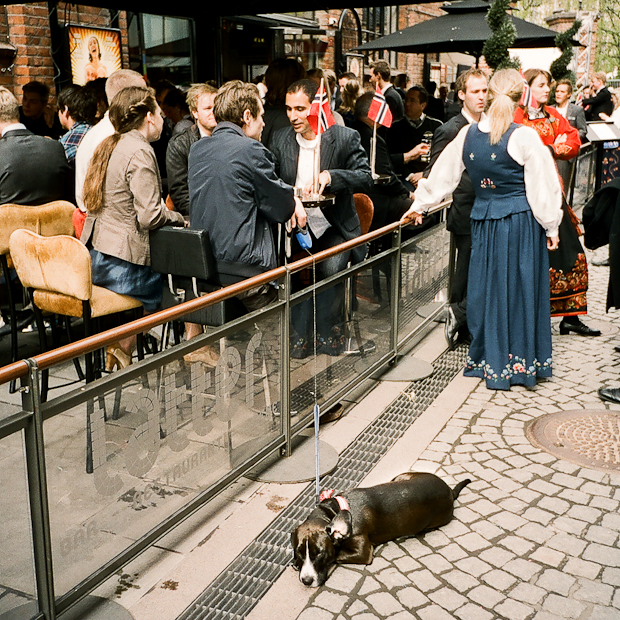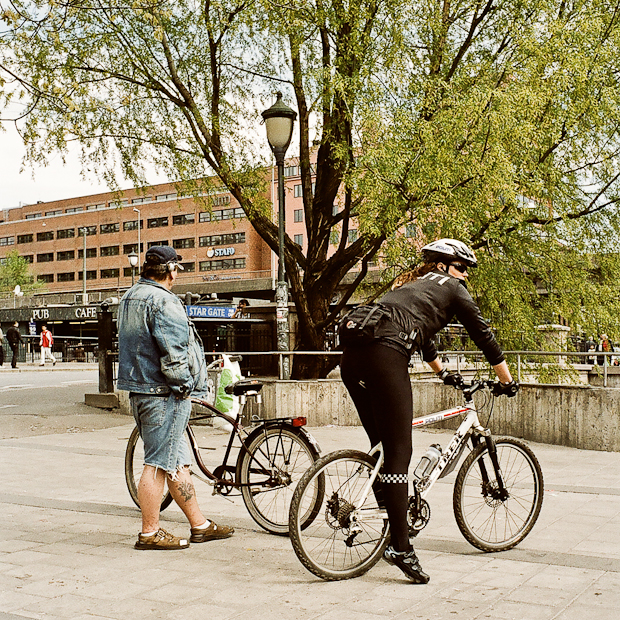 There is an efficient Nordic routine underlying this annual pantomime. Long ago, the appropriate customs for May 17th were established. National Day will begin with the consumption of "Rømmegrøt", a deathly thick traditional porridge made from sour cream, and, sour cream. Preparation of the impossibly thick, white, concoction is undoubtedly a work-out for the body. And eating Rømmegrøt is a serious stomach blocker.
Thankfully, an accompanying glass of "Aquavit" or "water of life", a local tipple that clocks in at 500% alcohol (or so it seemed), cuts through the mass of butter, sugar, and cinnamon covered porridge. Not to mention the side dish of cured meats that Norwegians believe make for the perfect Norway National Day breakfast.
Norway National Day is Somewhat Surreal
Oslo is a spectacular city. CBD sights include a modern Opera House, completed relatively recently, which has the appearance of a building sliding into the scenic waters of the Oslofjord. Cleverly designed, visitors can hang out atop the vast geometric roof, and absorb some near-Arctic sun-rays.
Just across the way, cruise ships stop at the same downtown Fjord, to replenish supplies, whilst stunned tourists disembark to wander the streets. Occasionally, Barrack Obama or Nelson Mandela will stop by at City Hall, to pick up a Nobel Peace Prize. The sidewalks are made from pure gold, are heated, and are three feet thick.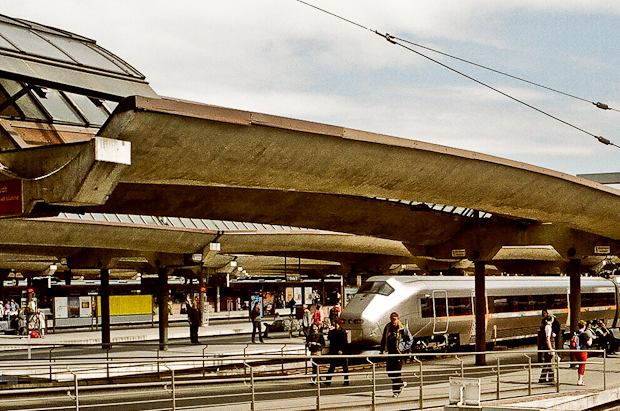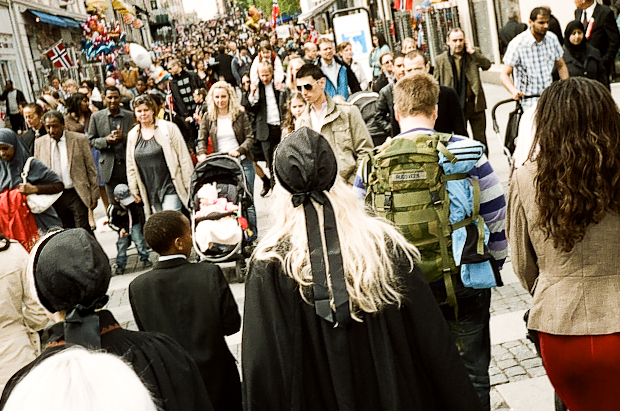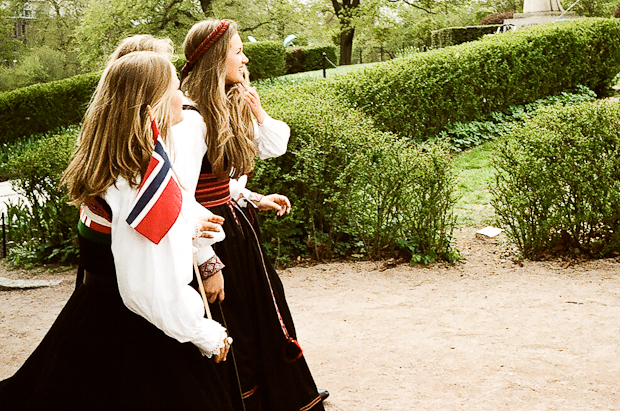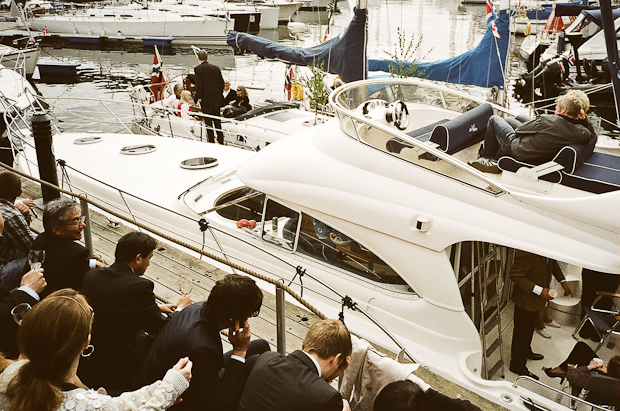 People move about Oslo, a city of only half a million, by train, subway, trams, buses, and publicly available bicycles. When driving, an extensive city road network tunnels in and out of the earth, through ancient hills and mountains. Immigration is high, and the curries are spectacular.
"Bunads" Traditional Norway National Day Attire For Your Inner Milk-Maid
On May the 17th, the Norwegians make a point of dressing up and showing just how absurdly attractive they are. Women and men don "Bunads", elaborately decorated and finely crafted folk costumes, which more than once made me assume that I had somehow travelled back in time. Without a flux-capacitor in sight, I spent May the 17th wandering around Oslo, mixing with the locals, and having my jaw continually being pulled up from the ground below.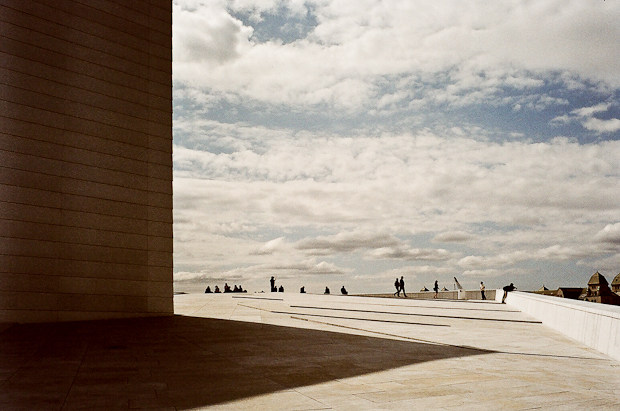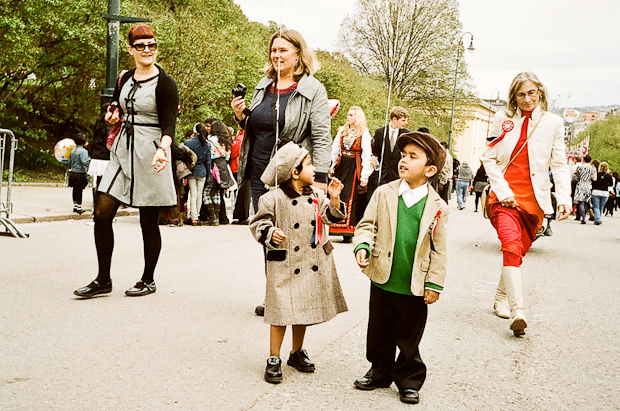 The people here, no doubt about it, are simply stunning. With an average height of "quite tall indeed", it's hardly necessary for Norwegians to wear fantasy costumes to add emphasis to their incredibly fortunate genetics. However, Norwegians are nothing if not ruthlessly, but understated-ly, patriotic.
Negatives? Oslo is expensive. Really. Expensive.  Daily budget for the average tourist? A lot. Current exchange rate? One of your dollars equals nothing you can actually buy in Norwegian Kroner.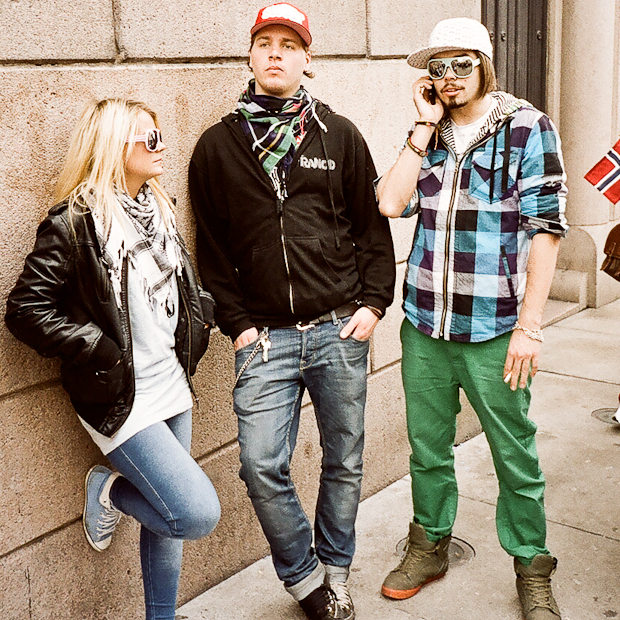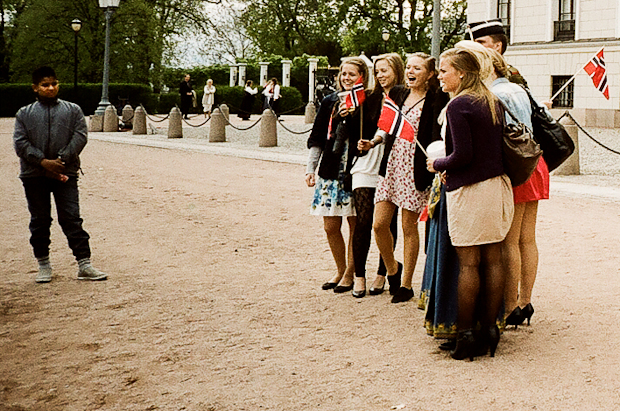 Norway Constitution Day, May the 17th, Every Year
Other Norwegian negatives include having too many friendly and attractive young Swedish girls looking for employ at Oslo Bars, and having a national store of wealth that could buy three-quarters of Africa. In most ways, Oslo is a city close to perfection. My kind of city. I really can't overstate this conclusion. Excessive wealth, really does have it's charms.
May the 17th, Norwegian Nation Day, Constitution Day, is the perfect day to visit Oslo and Norway.
Every year, if possible.
Nate.
PS, hey, thanks for stopping by.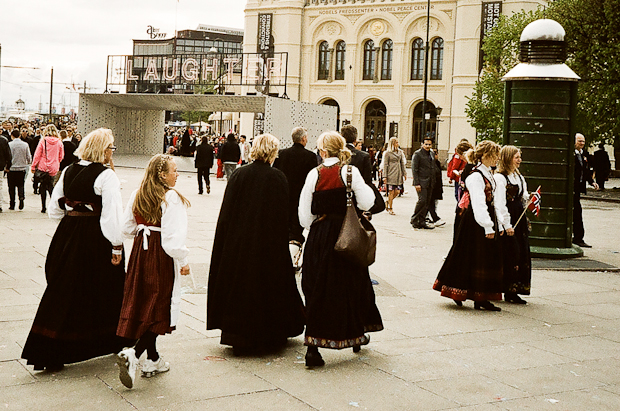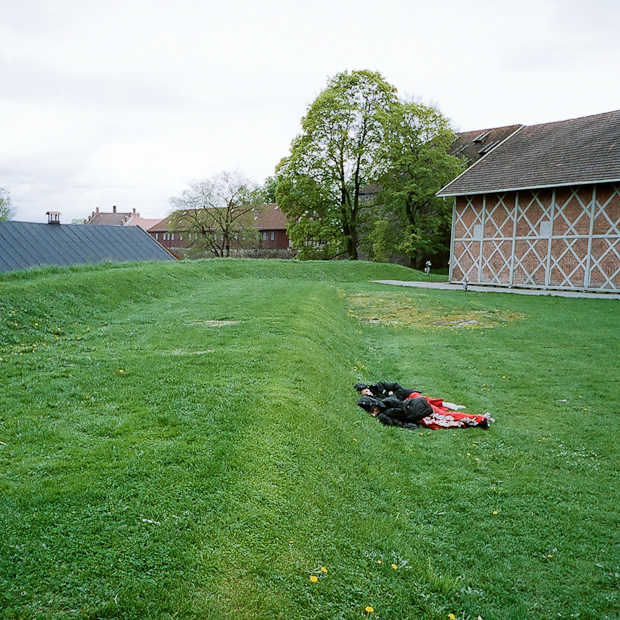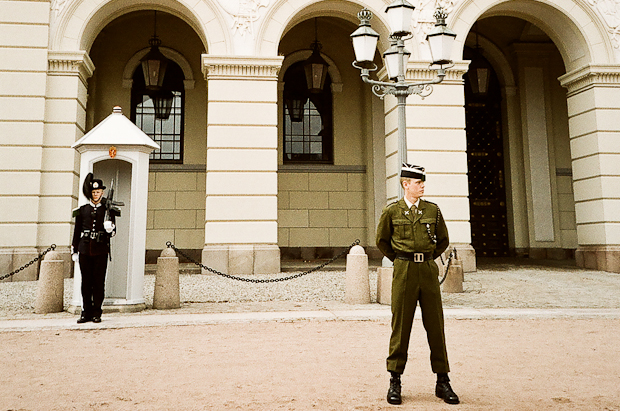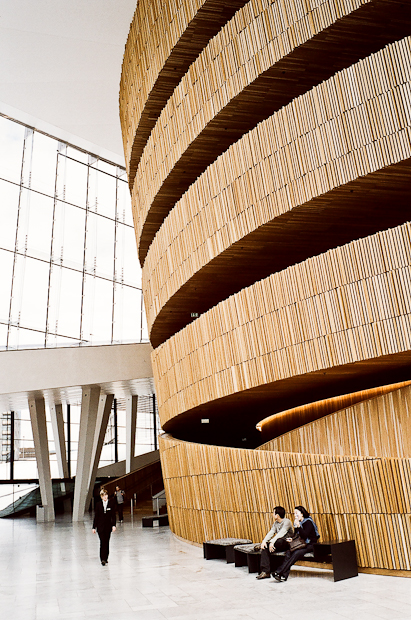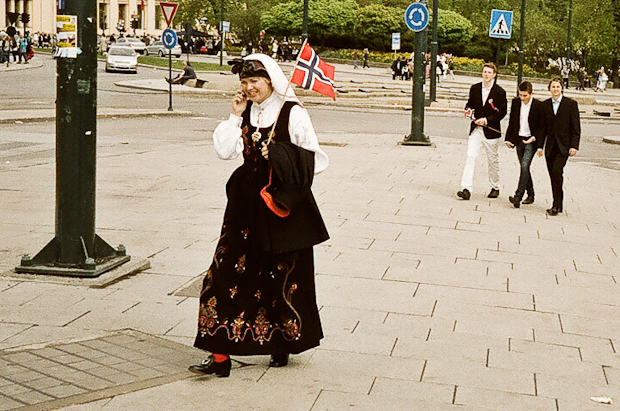 BTW, I would love to send you the next dispatch, posted from some-where random around this planet (and you'll soon find out why YOMADIC email followers are my favourite followers):