Hong Kong Victoria Secrets – Rated PG (Peak Goodness)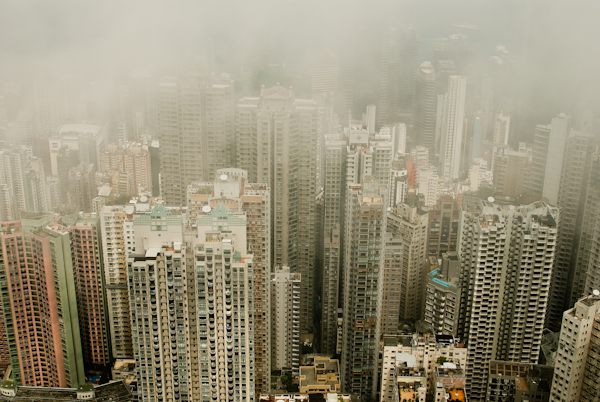 Even if you've previously visited the "Hong Kong Peak", Victoria Peak, the 552m high mount in the centre of Hong Kong island, do it again. The secrets to Victoria Peak are well-known to locals, but little known to tourists. Packed in like sardines on the tram on the way up, hanging out in the hyper-touristic area surrounding the tram terminus at the top, is not how the locals do it. For better views, a more unique experience, and a cheaper, easier way to get to the top of Victoria Peak in Hong Kong, read on.

Victoria Peak is a must-visit attraction in Hong Kong
You must visit Victoria Peak when in Hong Kong. Especially if you do as the locals do, and explore the various walking trails around the mountain. When I visit Victoria Peak, I want the best views, the biggest trees, quiet open spaces, and waterfalls. I want to feel surrounded by a sea of skyscrapers on one side, and a lush green forest on the other. The tram-ride can be interesting, the view from the main area at the top is amazing by any standards, but there are some secrets to Victoria Peak that you should know before you make your way to the top. Speaking of the tram ride to the top, consider not doing it.

Victoria Peak Secrets Number One : Catch a Taxi
The tram will cost $40 HKD per person, round trip. A taxi will cost about the same. But, you can share that 40HKD amongst four people, for an interesting ten minute ride to the top of Victoria Peak. I've taken the tram, and in my opinion the views from a taxi are more interesting.
Odds are, the taxi cab will be older and more "historical" than the modern replica of the old Peak Tram. In a taxi, you'll get a real human tour guide, unlike the computer controlled driver-less tram. You'll be comfortable. You won't be rammed in with the 11,000 other people who ride the two tram carriages to the top of Victoria Peak every day.
Not only that, but you won't have to spend often a lengthy chunk of time lining up. To me, catching the peak tram is like being a tourist-cattle, headed to the hill-top slaughterhouse. Taxi, all the way. Now, you could walk. But, save your energy for the exploration at the top, and the magnificent and stunning walk back down. You could catch a bus, if you're on a budget, or travelling alone. Google Bus 15C – it will cost you about $10 HKD per person.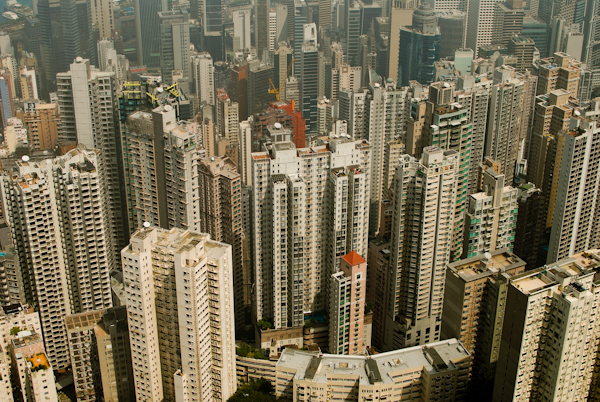 Victoria Peak Secrets Number Two

Atop the peak, hang around for just a minute. Take a few skyline photos. There's some great street photography opportunities – grumpy tourists make such interesting subjects. Then, walk to the rear of the Peak Tower,  the large modern building with the viewing platform. Off to your right, look for "Lugard Road". I've put a photo of the sign post below. It's barely a road, more a path. Head down that path.
Within about ten minutes, you will start seeing some truly remarkable views of the city below, over to Kowloon, and beyond depending upon the weather conditions. Keep walking, and these viewing opportunities just keep on coming. You can see much more of the skyline from here, and you'll be closer to the towers below.
Form here, it's up to you. Walk the whole way around the peak, which may take you a couple of hours, or leave the path about half way along. It's the first right-turn on you will come across, about half an hour or so from where you started. From this point, it may take you another 30 minutes to walk down into the city, where buses, trams, subways, taxis, and BBQ pork awaits. Don't worry, you can't get lost. Worse comes to worse, you'll end up where you started.

Victoria Peak Secrets Number Three : Bring Water
You really need to spend time on one of the Victoria Peak paths to really discover the secrets of The Peak. It will be a long walk, no matter which way you go. It's completely worthwhile to spend several hours, pausing to take photos, checking out trees and nature, and stop for a few breaks at the parks, ruins, and other sites you will see on the Lugard Road path above. There are NO places along the way to buy water, or anything else for that matter. So, come prepared. Comfortable shoes, maybe a rain-coat, and a fully charged camera battery – I learnt all of this the hard way.

Hong Kong Peak – Ever-Changing Views
I just couldn't visit Hong Kong without visiting Victoria Peak, and millions of peak visitors each year agree with me. Rainy, sunny, clear, foggy, it's always an amazing experience. Not to mention, there's a reason gyms aren't as popular in Hong Kong as they are in the West – walking up, down, or over Victoria Peak is a great exercise opportunity.
"The Peak" is Hong Kong's most perfect tourist trap.
Nate.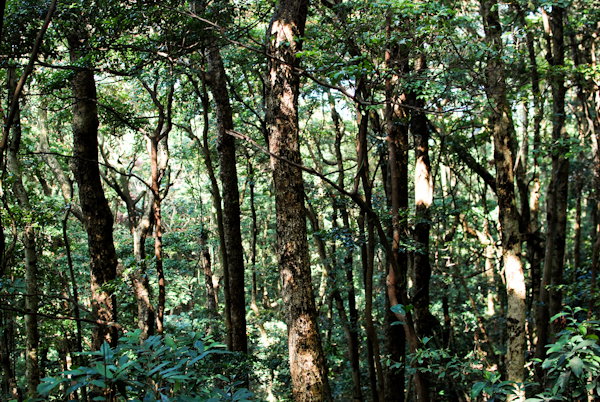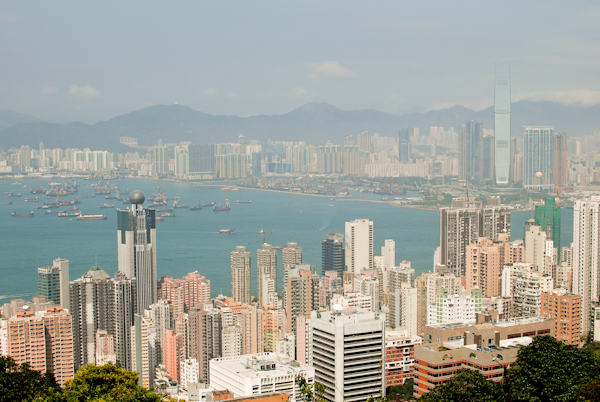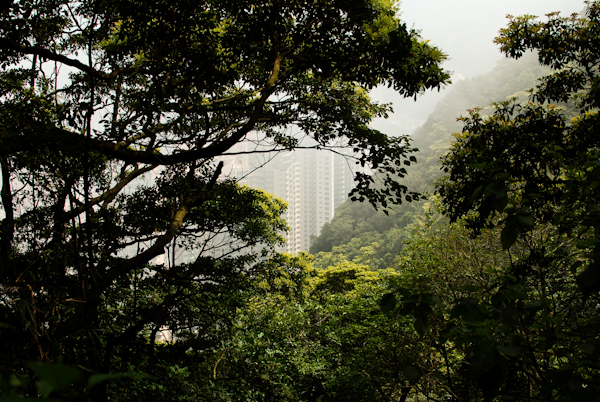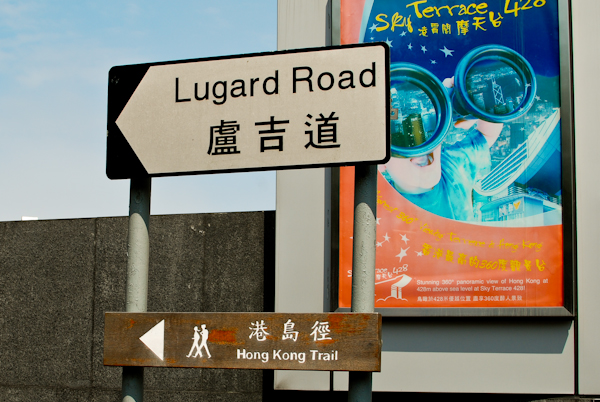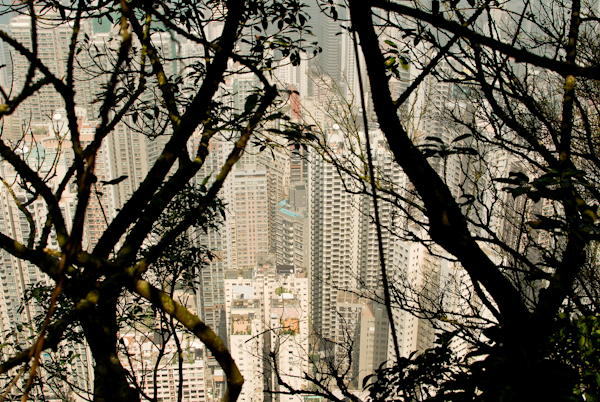 BTW, I would love to send you the next dispatch, posted from some-where random around this planet (and you'll soon find out why YOMADIC email followers are my favourite followers):