Flowerbud Bungalows Balangan Beach Bali – Paradise on a Budget?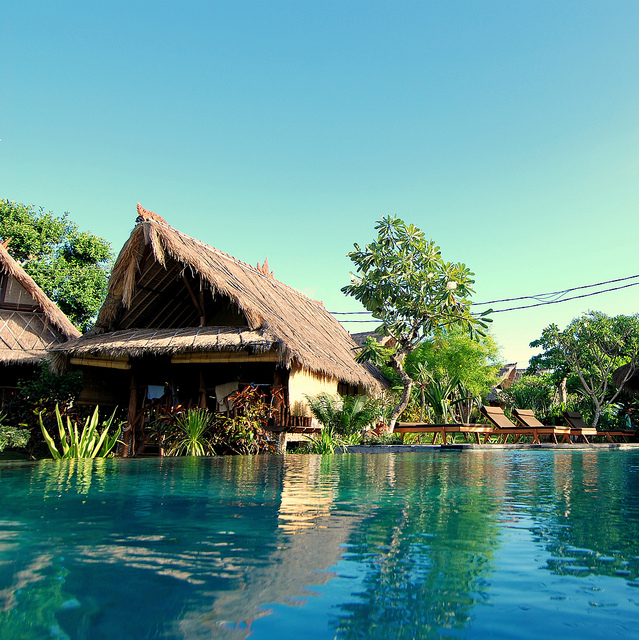 Bali is well and truly one of the most popular travel destinations on earth. The only problem is, it can be a little too popular. However, Balangan Beach will show you a  taste of the old Bali of old. Close enough to where the action is, but far enough away to have one of the most beautiful beaches anywhere, all to yourself.
The long stretch of white sand, flanked by interesting rocky cliffs, is almost empty. There are more surfers in the water than people on the beach. A string of warungs serves up cheap and tasty Indonesian meals, with your choice of fresh fruit juice or Bintang beer. Flowerbud Bungalows, perched on the bluff above the beach, is a small group of Gilligans-island-esque huts offering amazing value. Jump out of the infinity pool, take a quick walk through cliff-top green paddocks, past the cows and chickens, to see an amazing view looking down on Balangan Beach.
Here, the weather is hot. Really, hot. The tropical heat and humidity is intense. For three days, we have done nothing but swim, laze under some shade on a desolate part of Balangan beach, and sleep. Our Bungalow has no hot water, no lighting, no aircon. It does have a great elevated, shaded, porch, with daybeds to laze on, and private outdoor bathroom, complete with bamboo shower. No showerhead, just a stream of gloriously cold water.
Balangan beach is located south of Kuta and the Airport at Bali, out on the West Coast of the Bukit Peninsula. Rated as one of Bali's best beaches, it should receive more tourists than it does. Pick the right time of year, and you could have the beach practically to yourself. Flowerbud Bungalows, run by friendly owner "Welley", is definitely a place I will go back to.
Nate.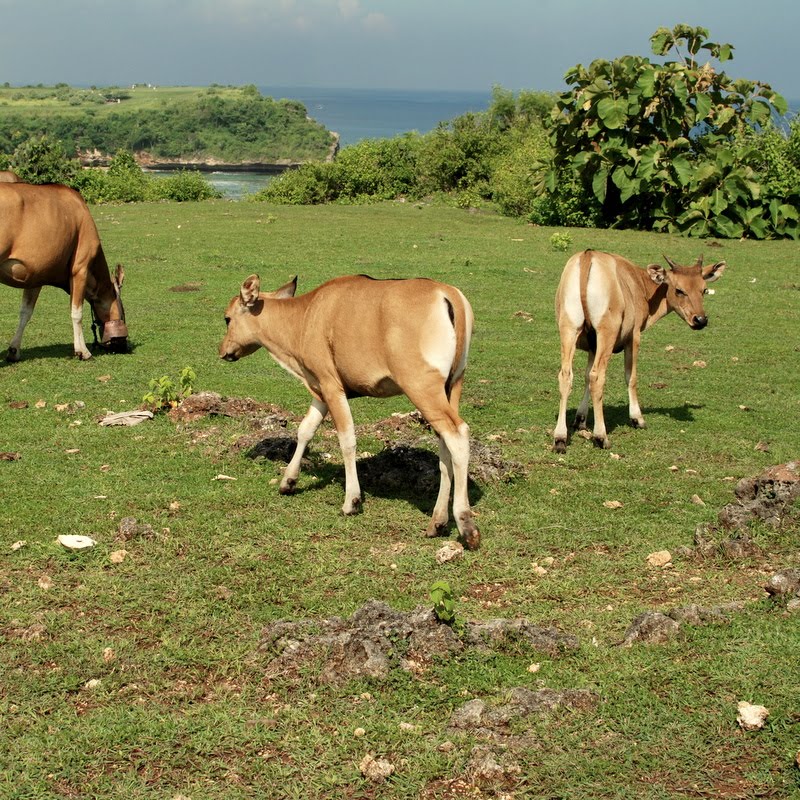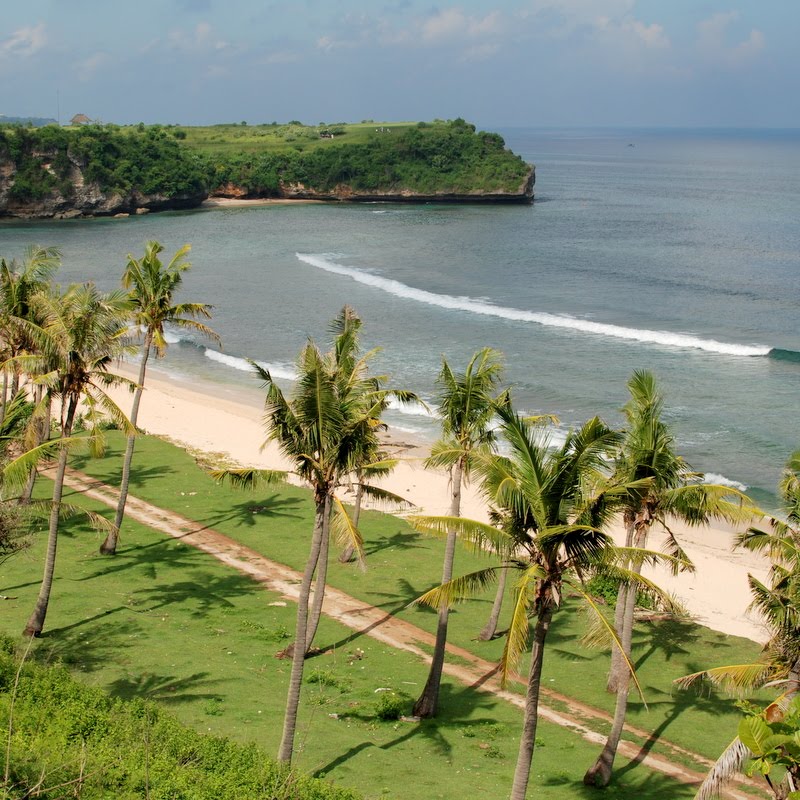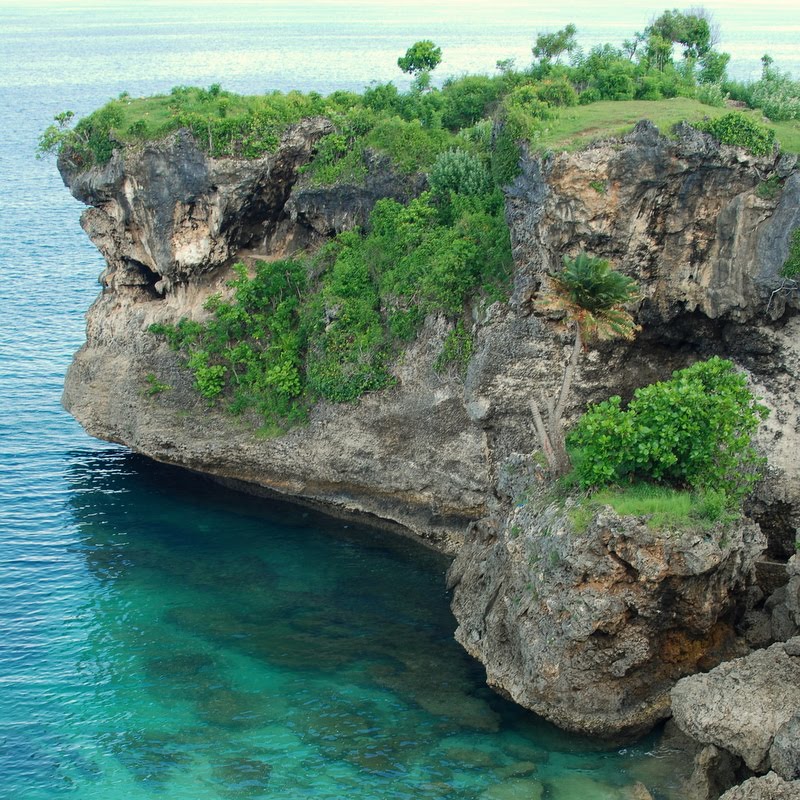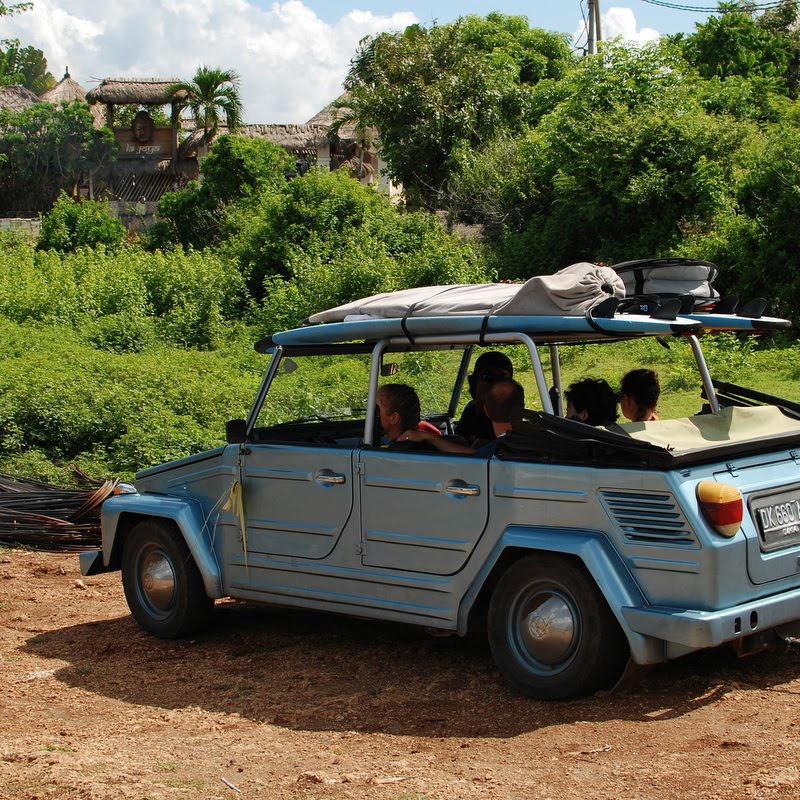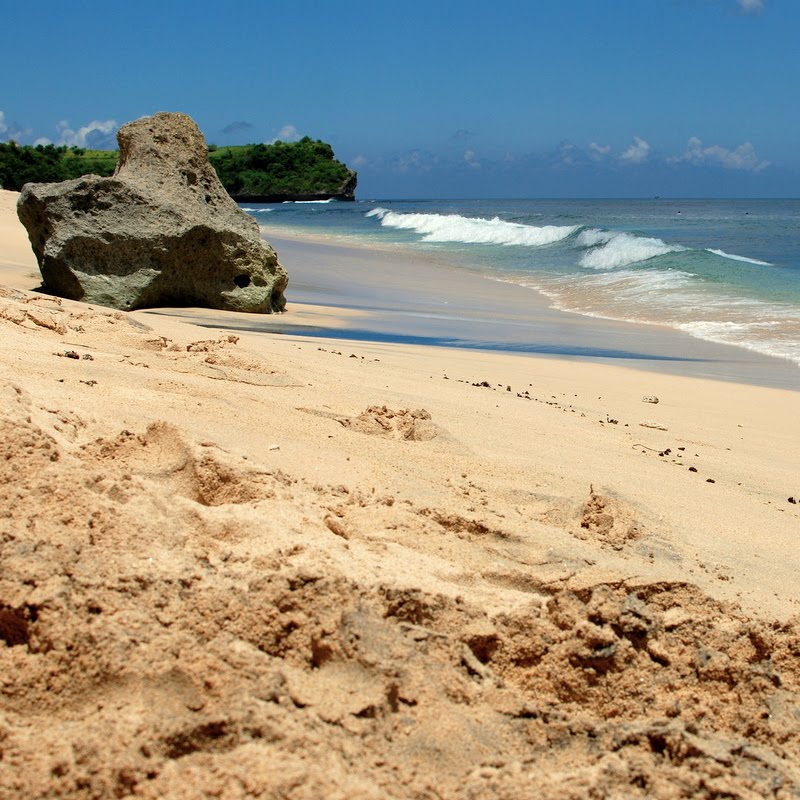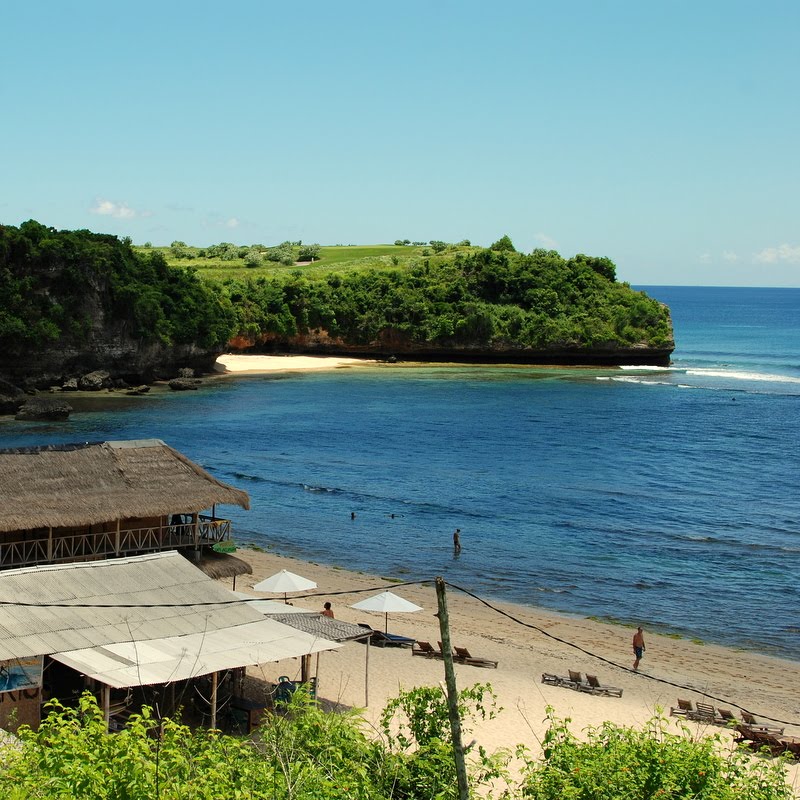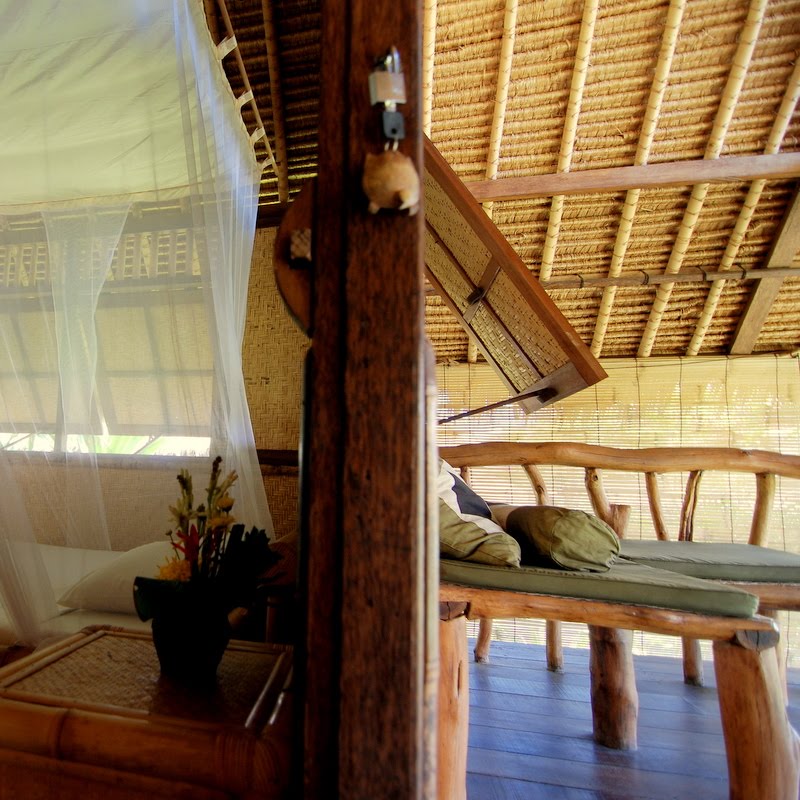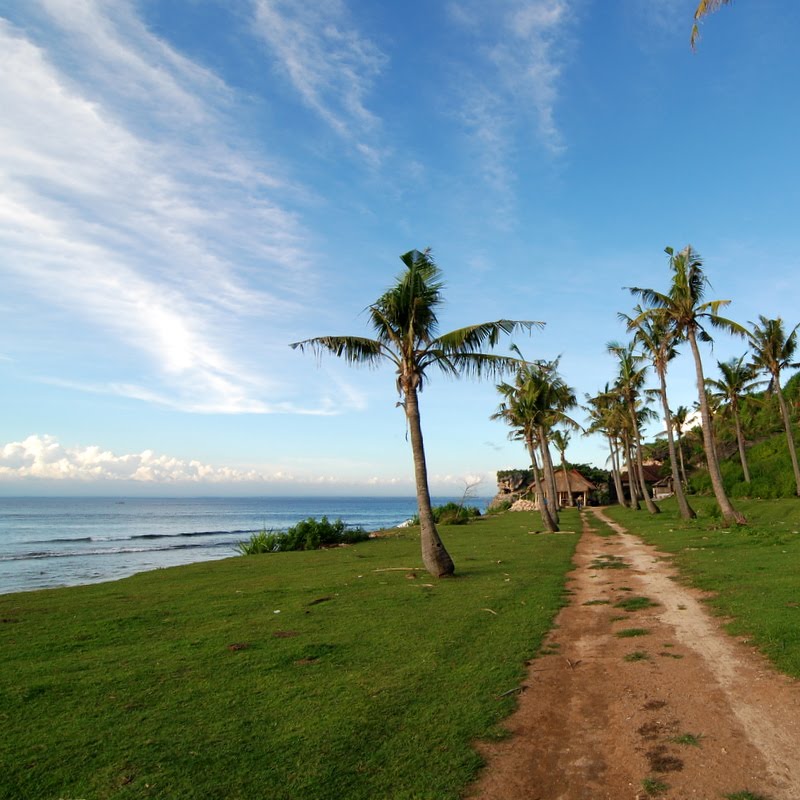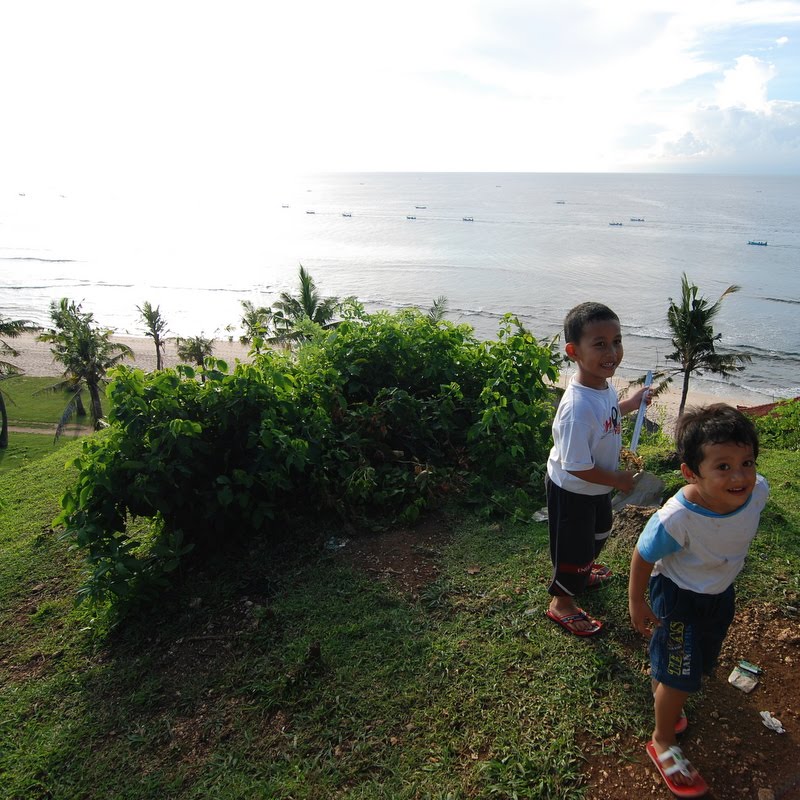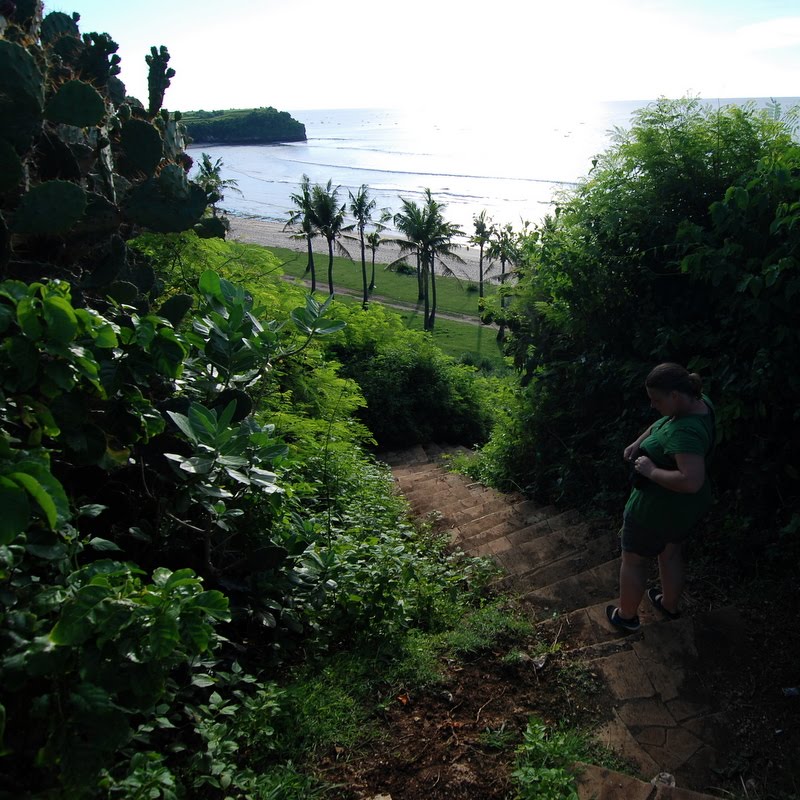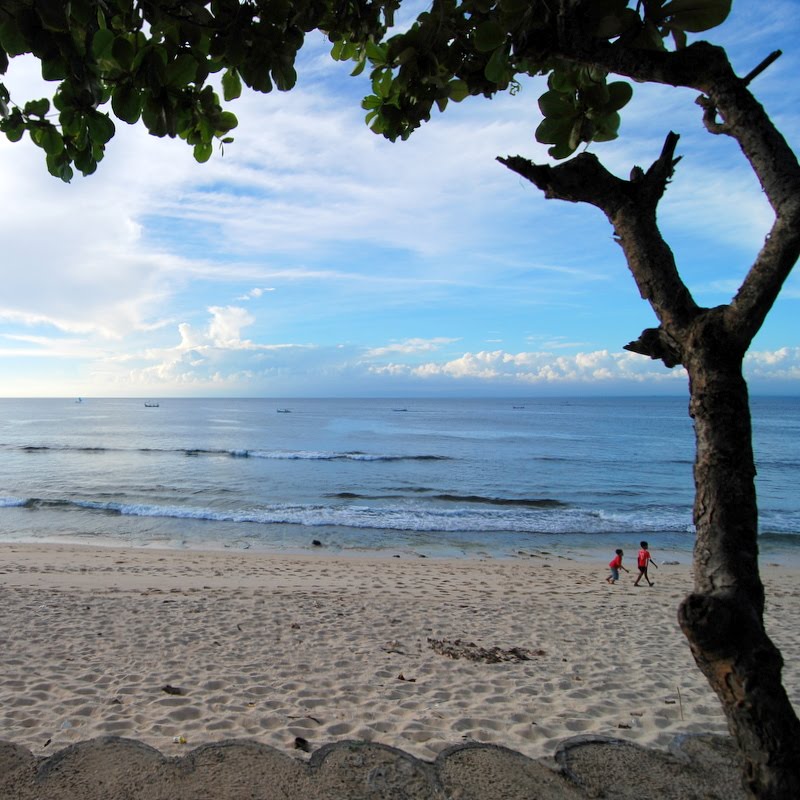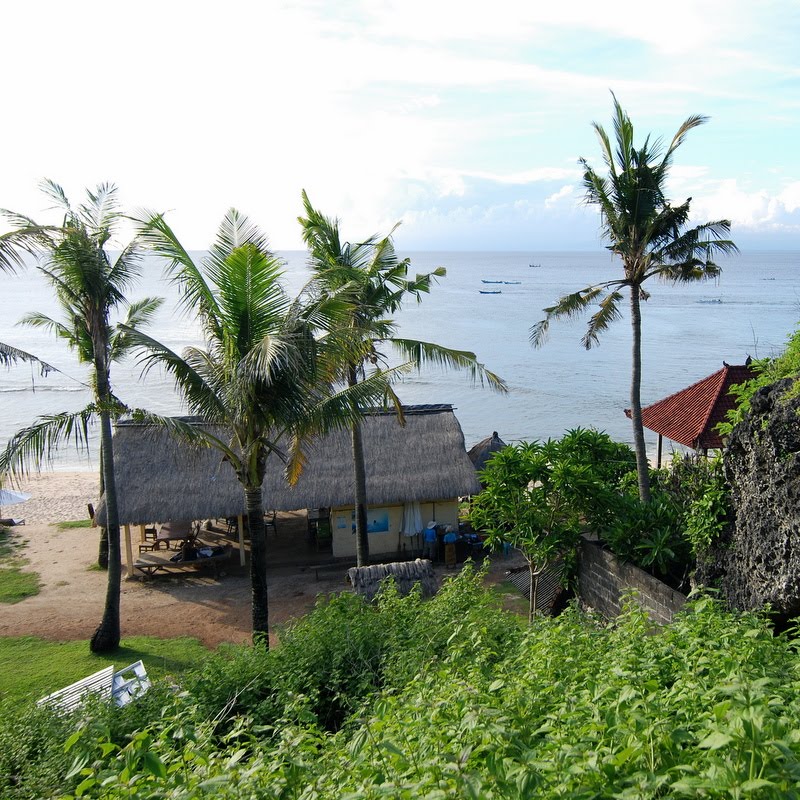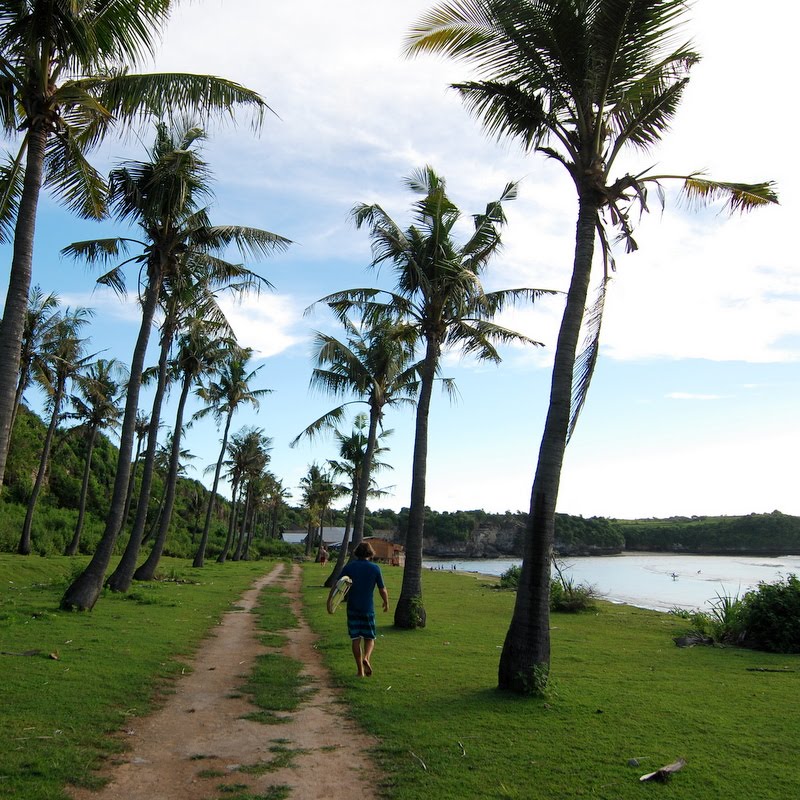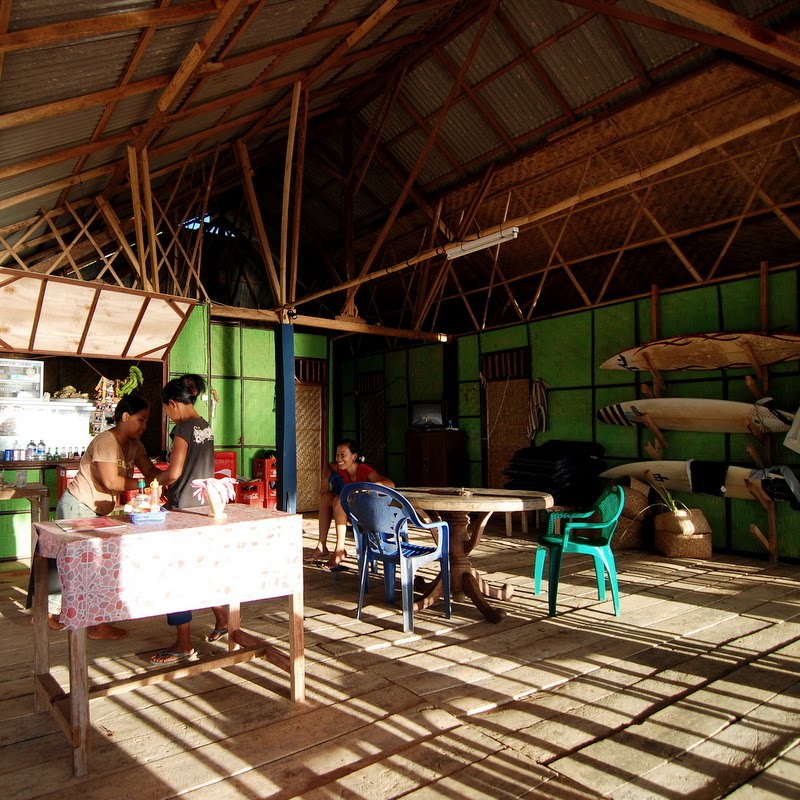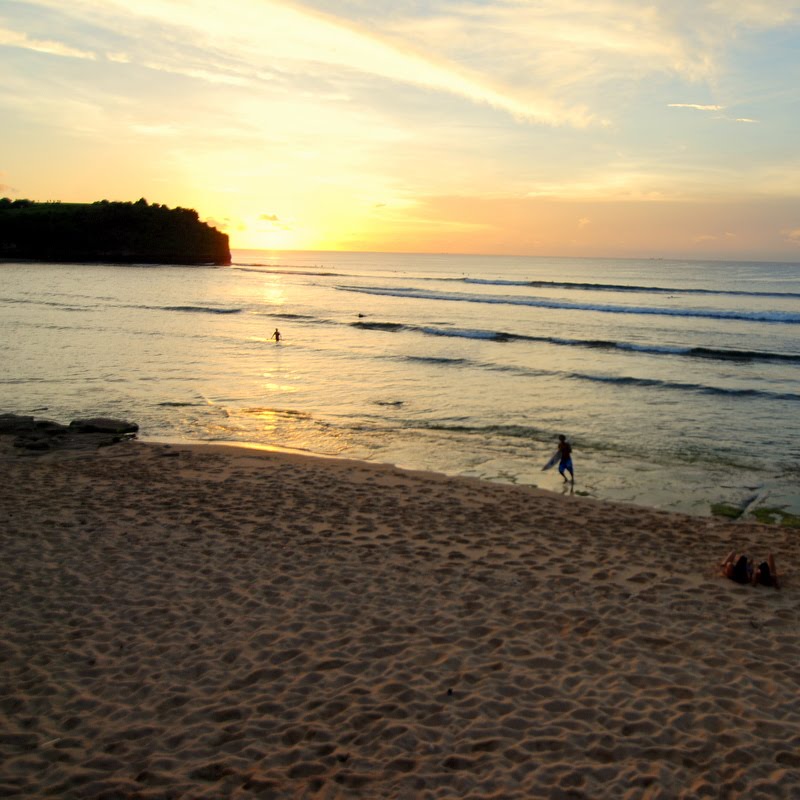 BTW, I would love to send you the next dispatch, posted from some-where random around this planet (and you'll soon find out why YOMADIC email followers are my favourite followers):