Chernobyl With Zero Tourists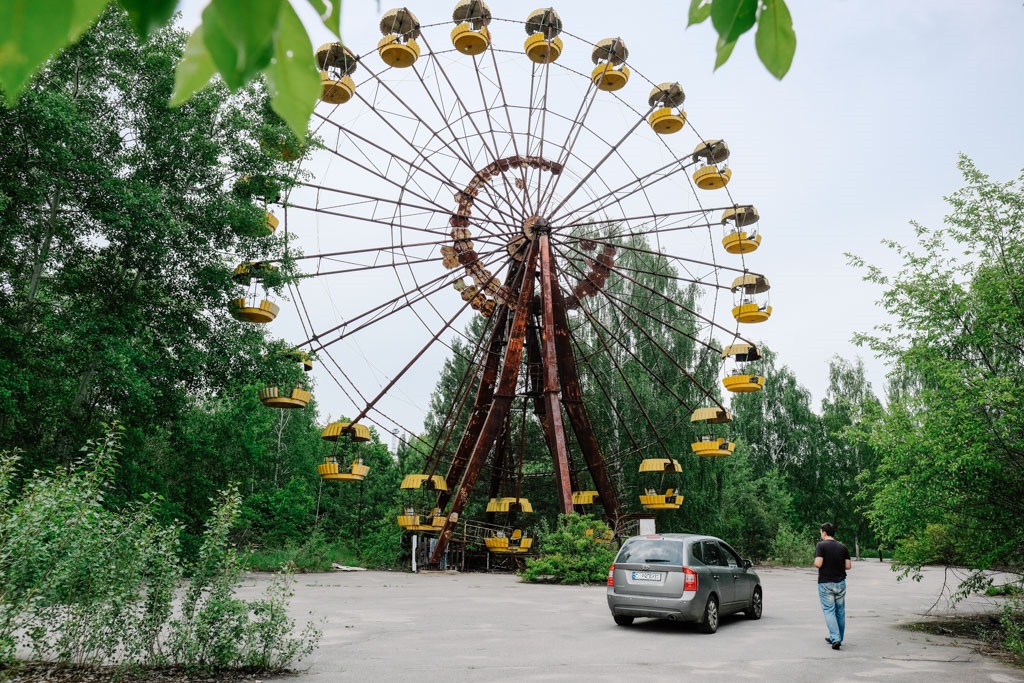 When the global lock-downs began, late one night in March, I was in North Africa near the edge of the Sahara desert. In Tataouine, one of those scrappy towns that's worth the not insignificant effort of actually getting there, my companions and I were discussing (with some urgency) the just-announced travel restrictions. Effective within forty-eight hours, all of Tunisia would be locked down. We could either immediately leave the Sahara, cross the country, and fly out from the capital city – or stay quarantined in Tunisia for an unknown length of time.
After organising escape-plans for a group of American tourists I was responsible for (working title of that adventure: Episode X – Escape from Tataouine), I needed to decide upon a "safe" country in which I could bunker down and ride out the pandemic. As I began researching where exactly to fly to, flights departing Tunis began to sell out. Several airlines began cancelling routes, and various other countries announced the closing of borders and airports. My options were becoming more limited with each passing moment,
For the quarantined life, I wanted a city with fresh air, inexpensive cost of living, plentiful local produce, and a reasonably healthy amount of civil disobedience in case things got a little crazy. Mostly this is what I got, when two days later I ended up in Kyiv, Ukraine.
Ukrainians have been stoic behind their masks, supermarkets have remained well-stocked over the last few months, and I've been pretty happy with my hastily chosen pandemic-base, even though fresh-air has been problematic at times. For weeks Kyiv was blanketed by thick (and somewhat radioactive) smoke, as out of control wildfires razed through the not-so-far-away Chernobyl Exclusion Zone.
That was the downside, which brings me to the upside – being one of only a few foreigners who chose to enter Ukraine for the lockdown, gave me the special opportunity of being the only foreign tourist in the Chernobyl Exclusion Zone.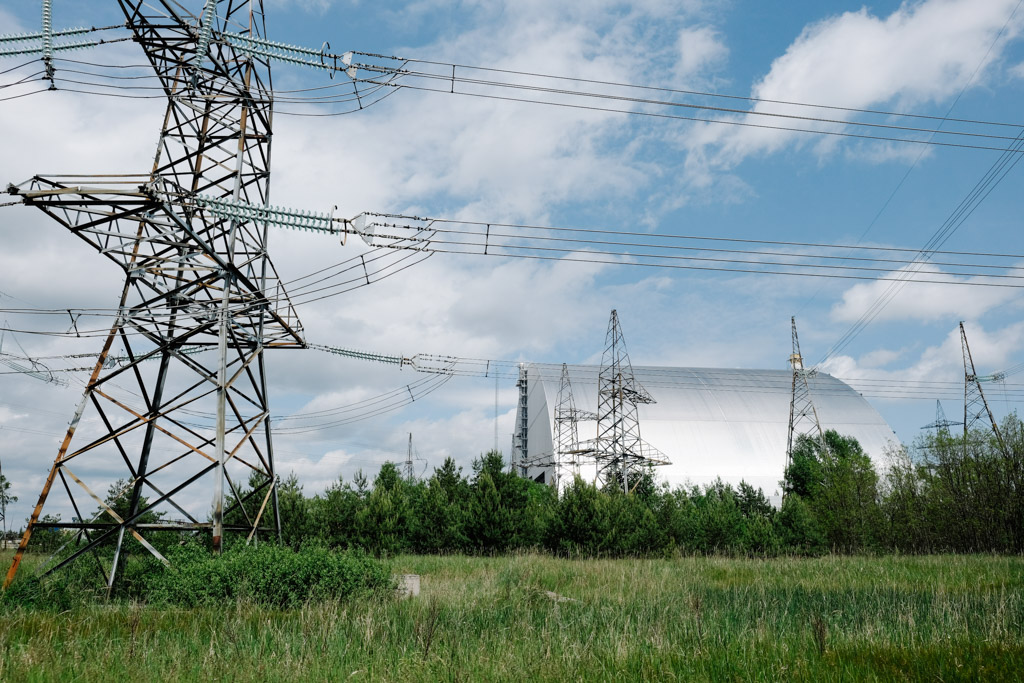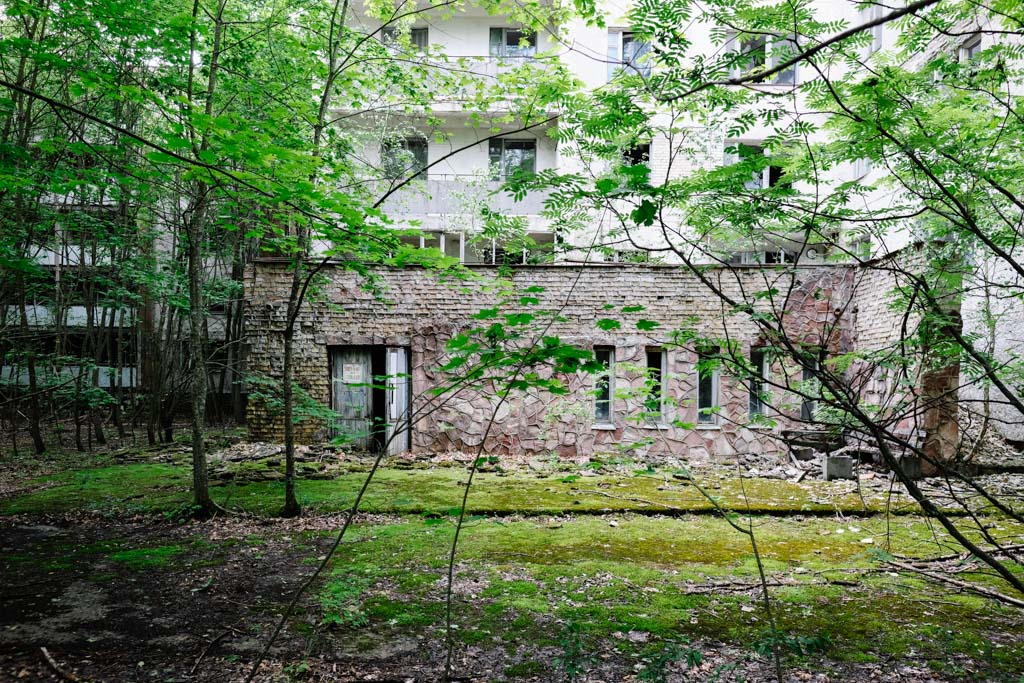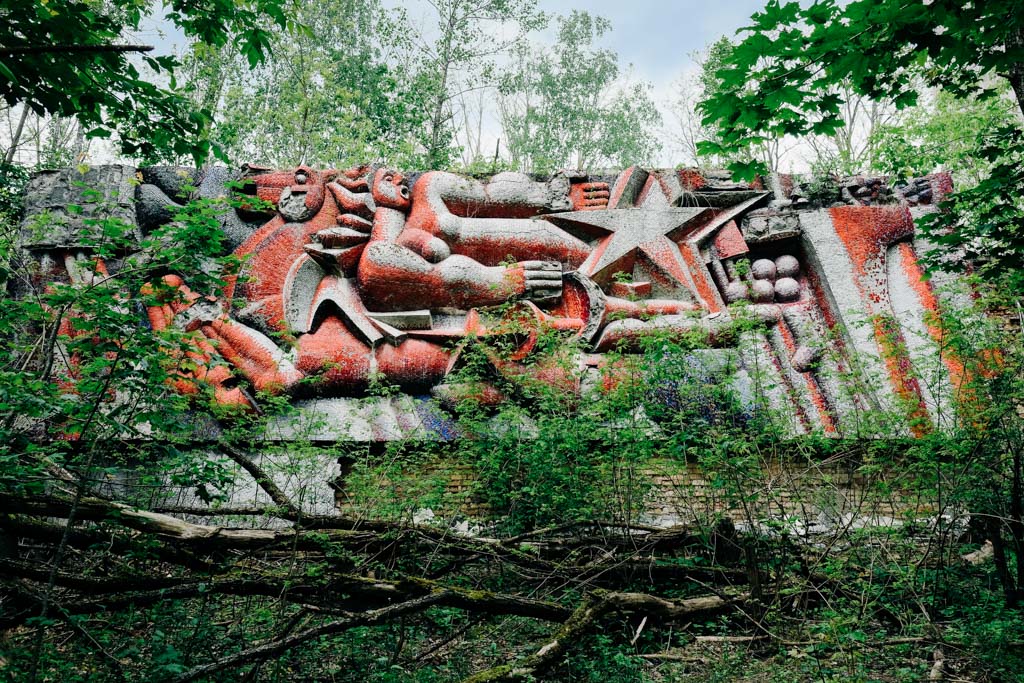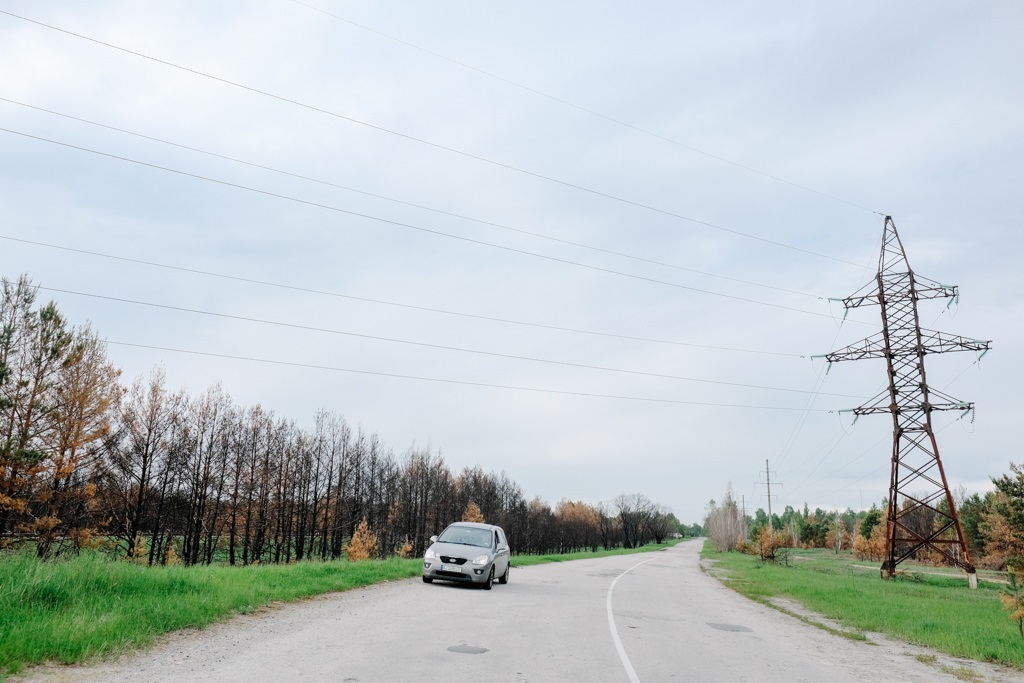 On the 26th April 1986, Chernobyl's nuclear reactor number four exploded during a test procedure. The cataclysmic event produced the worst nuclear disaster in history – and led to the creation of the Chernobyl Exclusion Zone. This enormous area will remain contaminated with radioactive fallout for millennia, and entering the zone is tightly controlled by Ukrainian authorities.
For the last several months, the area has remained completely closed to tourists – due to both the global pandemic and wildfires. However, as of a few days ago, Chernobyl is once again officially open for tourism. All you need is an official guide, permission from the authorities, and a vehicle – the main impediment being that no foreign tourists are currently allowed to enter Ukraine.
But, I was already in Kyiv. Furthermore, one of my friends is an authorised Chernobyl guide, and another owns a Kia. That would seem to be everything we needed, so last Friday the three of us drove from downtown Kyiv into the Ukrainian countryside. Just a couple of hours later, we were stopping for inspection at the Dytyatky (Дитятки) control gates – the official checkpoint on the southern edge of the Chernobyl Exclusion Zone, located about twenty kilometers from the Chernobyl Nuclear Power Plant.
The guards looked inside Anton's vehicle, front and back. Our documentation, permits, and passports were all checked. We signed the usual paperwork, personal radiation dosimeters were issued to us for subsequent testing, and we jumped back into Anton's Kia. The boom-gates were raised, and we simply drove right in to a hazardous area covering more than 2000 square kilometers within Europe's largest country, to explore as we wished, unsupervised.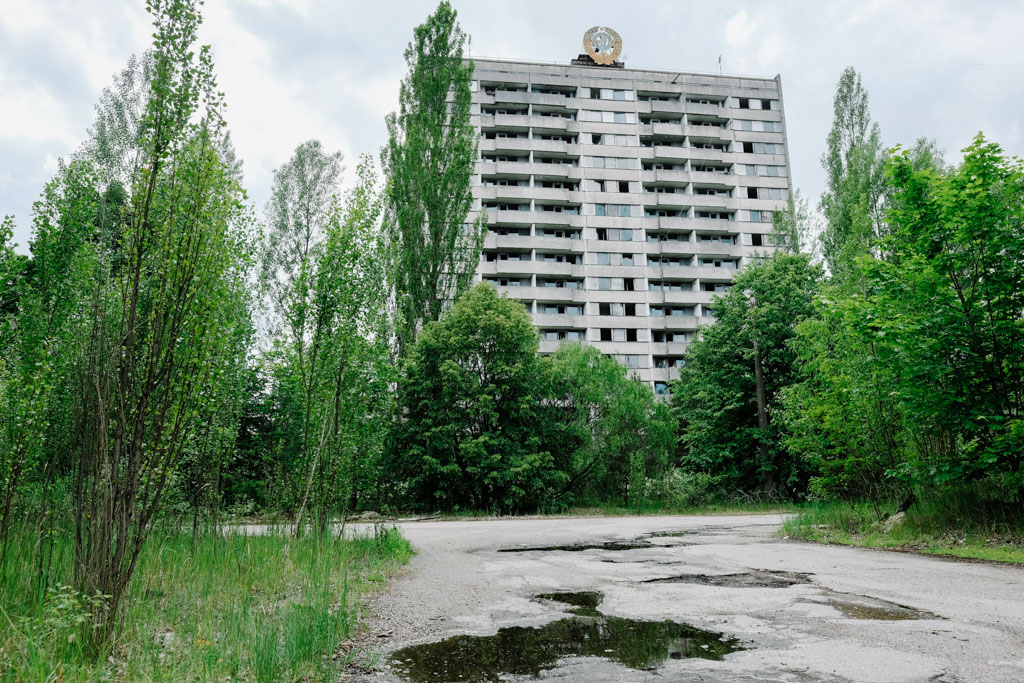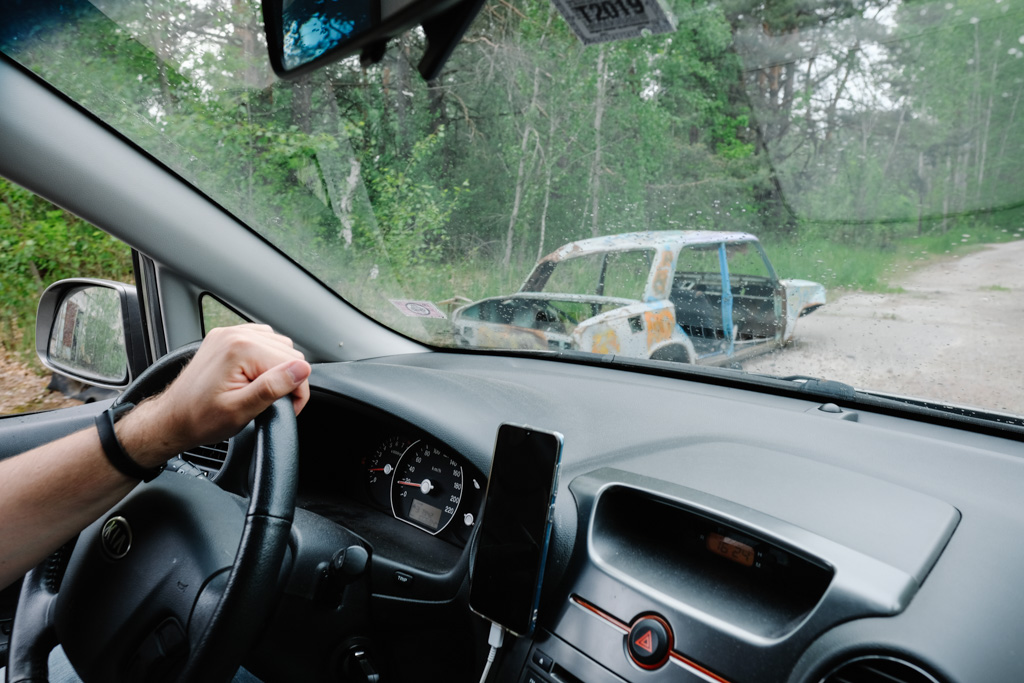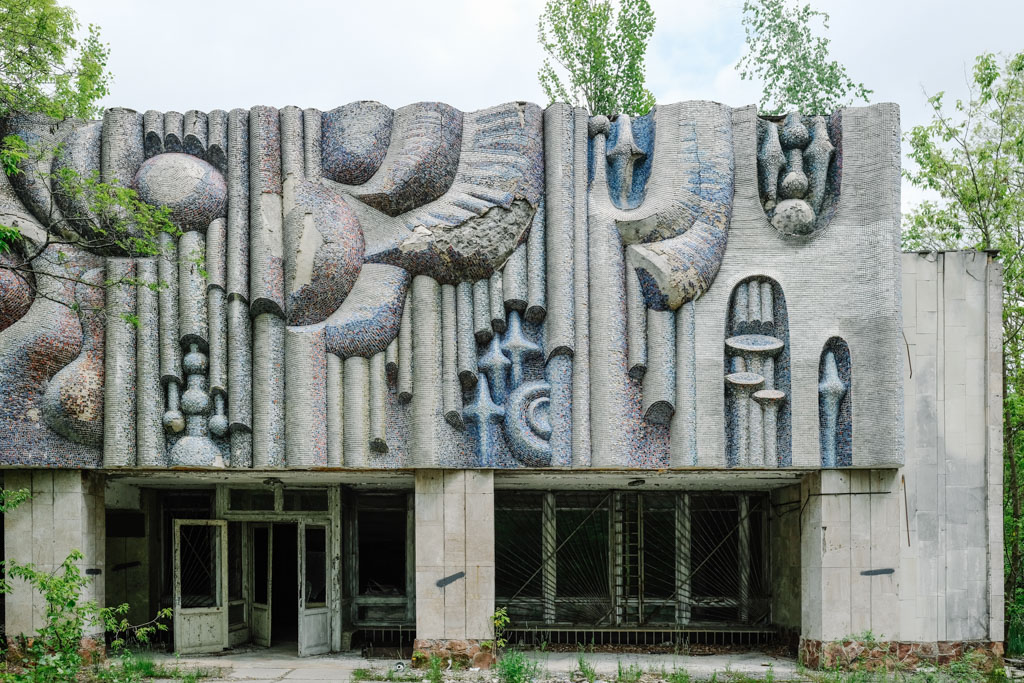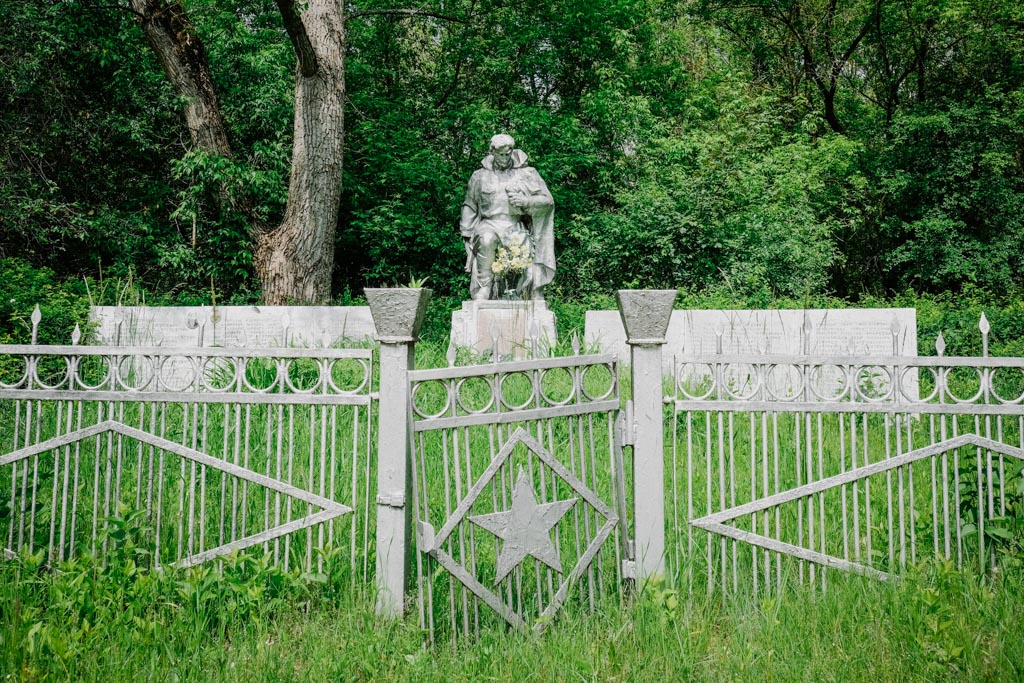 Although the Exclusion Zone incorporates almost two-hundred abandoned villages, towns, and cities, for most Chernobyl tourists (today that meant only me) the main attraction is the city of "Pripyat". A purpose-built Soviet-era city located walking distance from the infamous nuclear reactor number four, Pripyat was completely evacuated soon after the nuclear disaster. Residents left behind a once-thriving ghost-city, a showcase of the Soviet-era, that's much larger than what photos (or TV shows) can convey.
There's thirteen-thousand apartments, five high schools, fifteen kindergartens and elementary schools, many department stores and shopping malls, twenty-seven restaurants, ten gymnasiums, three indoor public swimming centers, four factories, a railway station, sports stadium, multiple theatres and cinemas, an amusement park, and several hospitals. The scale of this abandoned city is nothing short of epic, truly, there is nothing like Pripyat anywhere else on the planet.
I've spent perhaps thirty days in Pripyat over the last few years, and it's unusual to spend a day here without bumping into at least one other Chernobyl tour group. However, as international flights into Ukraine were shut-down in March and the country is still waiting for airports to reopen and flights to resume, on this day I was the only tourist. For the first time, ironically, I experienced Pripyat almost totally abandoned.
On Friday I met with only two small groups of fellow humans. One delegate of officials, walking around looking important, plus a small team of engineers searching for answers as to why water pressure at the nearby nuclear power plants had dropped. These types of workers are typical for the Chernobyl area – even after a nuclear disaster the city is never completely empty.
During "normal" times, Chernobyl tour groups are only a small fraction of the total number of people within the alienated zone. Every day thousands of workers are here  – decommissioning the remaining three nuclear reactors (expected to take several more decades), monitoring environmental conditions, cleaning contaminated areas where possible, and carrying out a raft of scientific experiments. There's also plenty of "regular" jobs out here – the Chernobyl town-site, as it has for centuries, remains quietly functional – complete with markets, administrative buildings, hotels, at least one church, and apartment blocks.
Somebody has to cut the lawn, feed the workers, stock the shelves, deliver the mail, and perform all the other mundane tasks in an area that's anything but.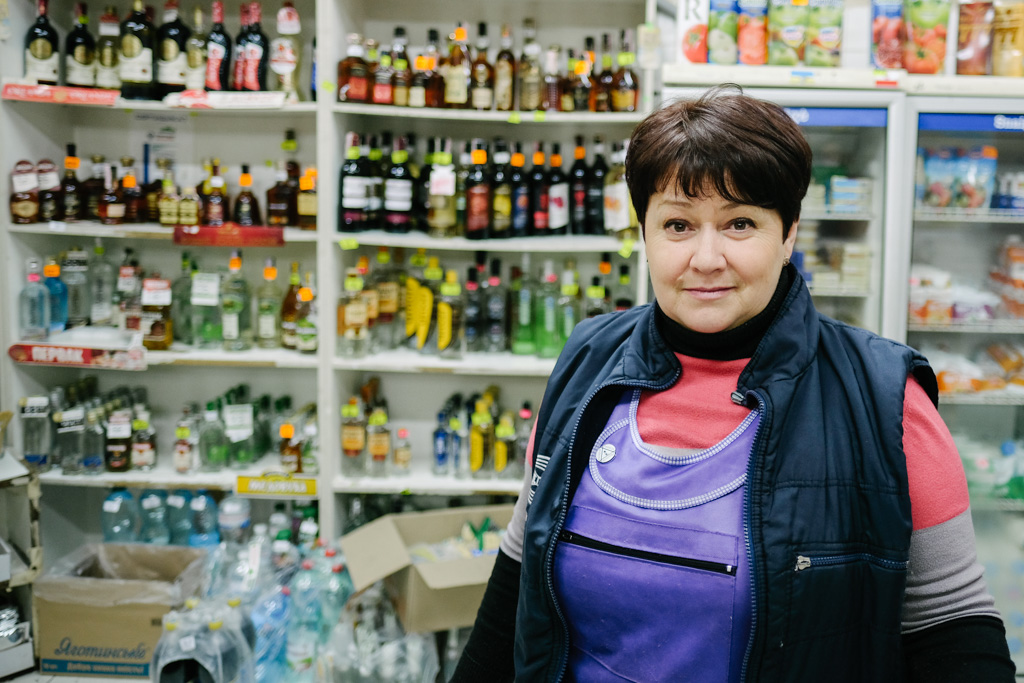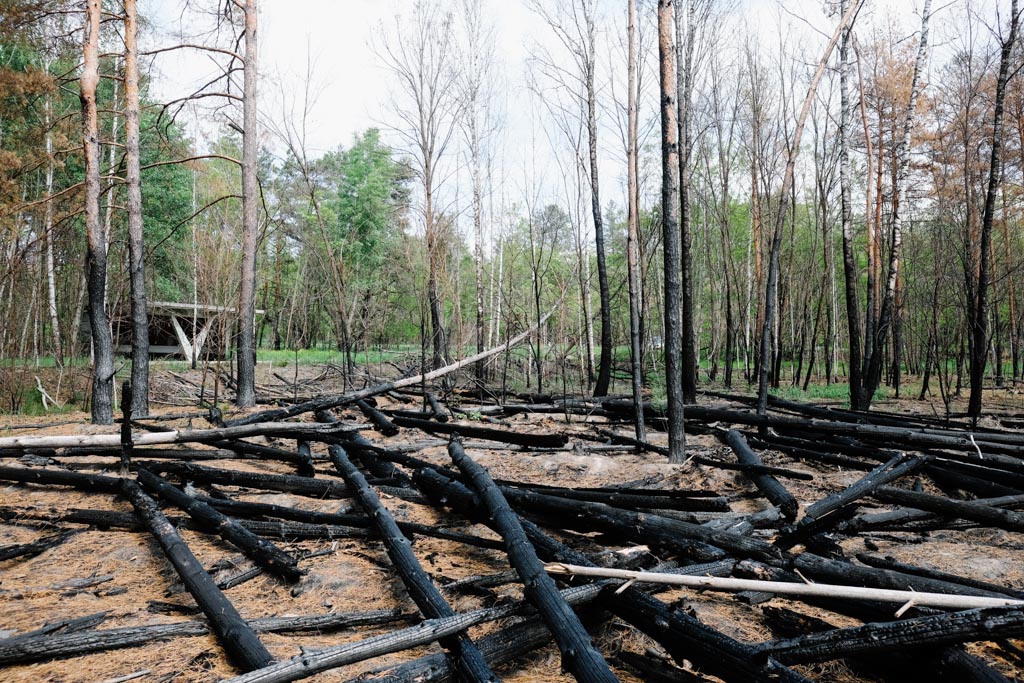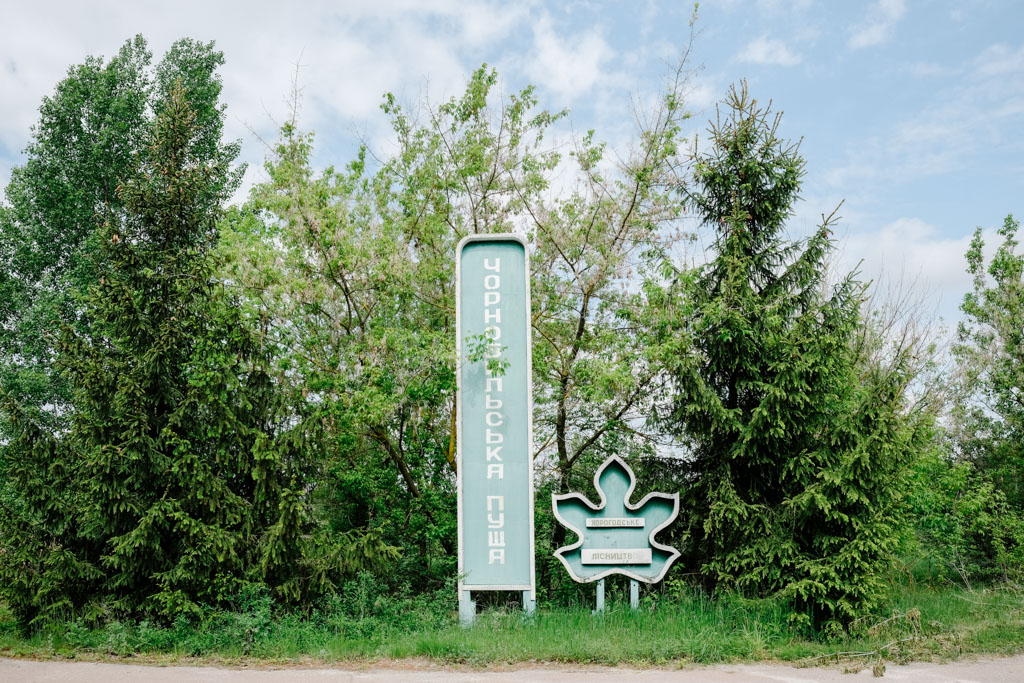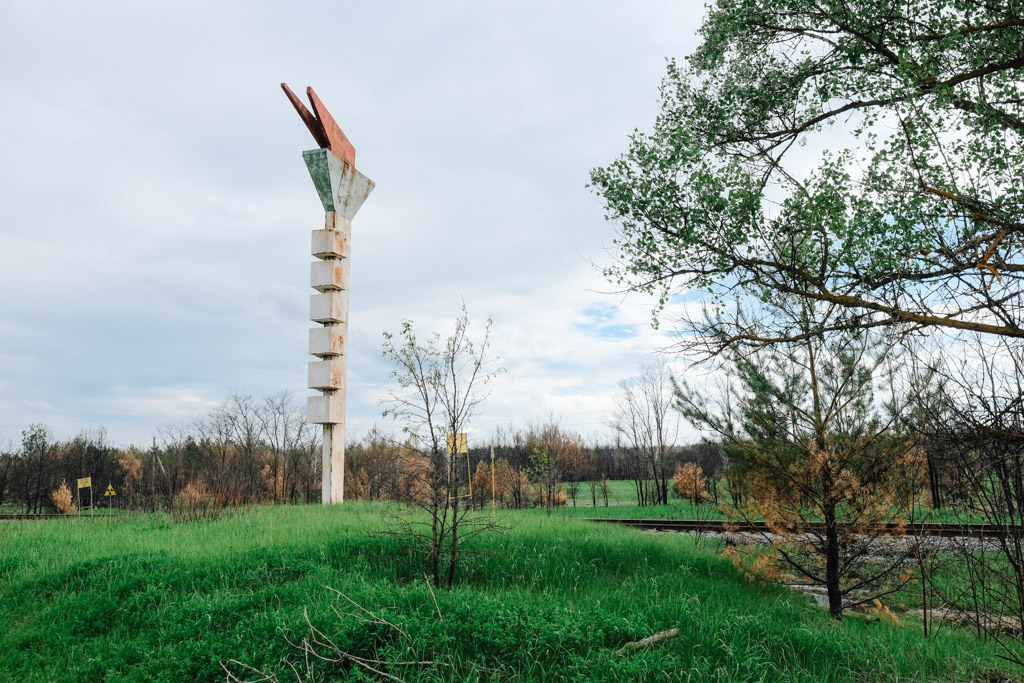 During April 2020, the numbers of human visitors were reduced drastically, as wildfires raged through approximately two-hundred square kilometers  of the Exclusion Zone. For several weeks hundreds of firefighters battled the blazes, at times reaching within a very short distance of the nuclear reactors.
Highly contaminated areas burned uncontrollably, the charred biomass releasing into the atmosphere. Increased levels of radiation were detected within the zone, and Kyiv city, located more than one hundred kilometers away, recorded the highest air-pollution of any city on the planet as the blanket of toxic smoke rolled in.
Walking around the zone, the intensity of the blaze was evident. Shells of destroyed buildings, remnants of entire villages, blackened forests, the ground remains charred and hard-baked. More than a month after being extinguished, the smell of the fires is heavy in the air. But, nature is returning with vigour – green grass and wild-flowers have burst forth between the dead trees.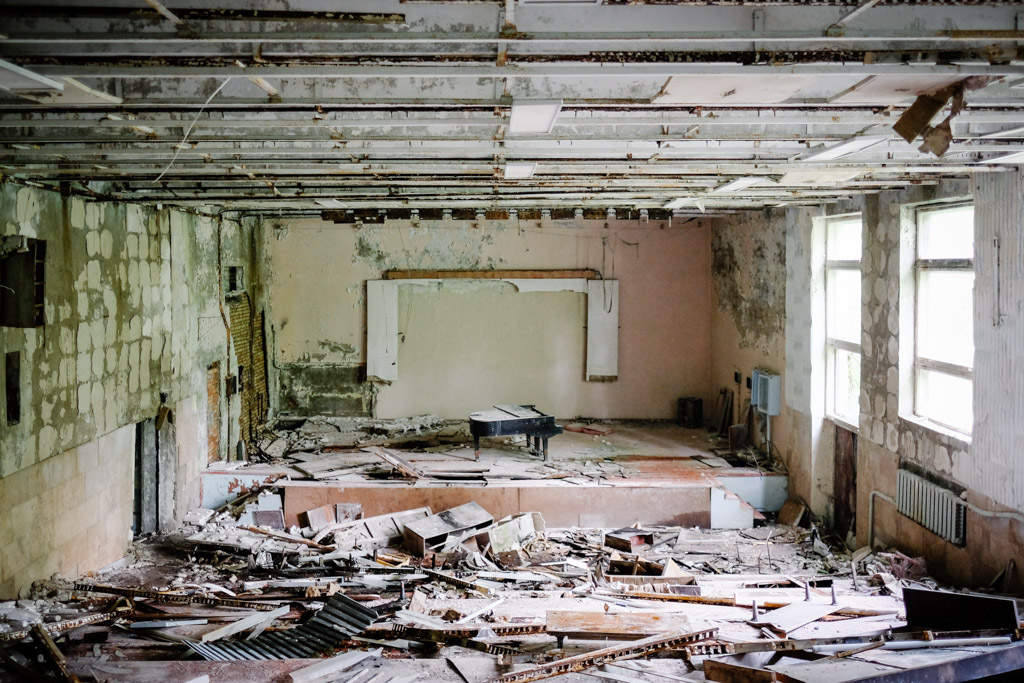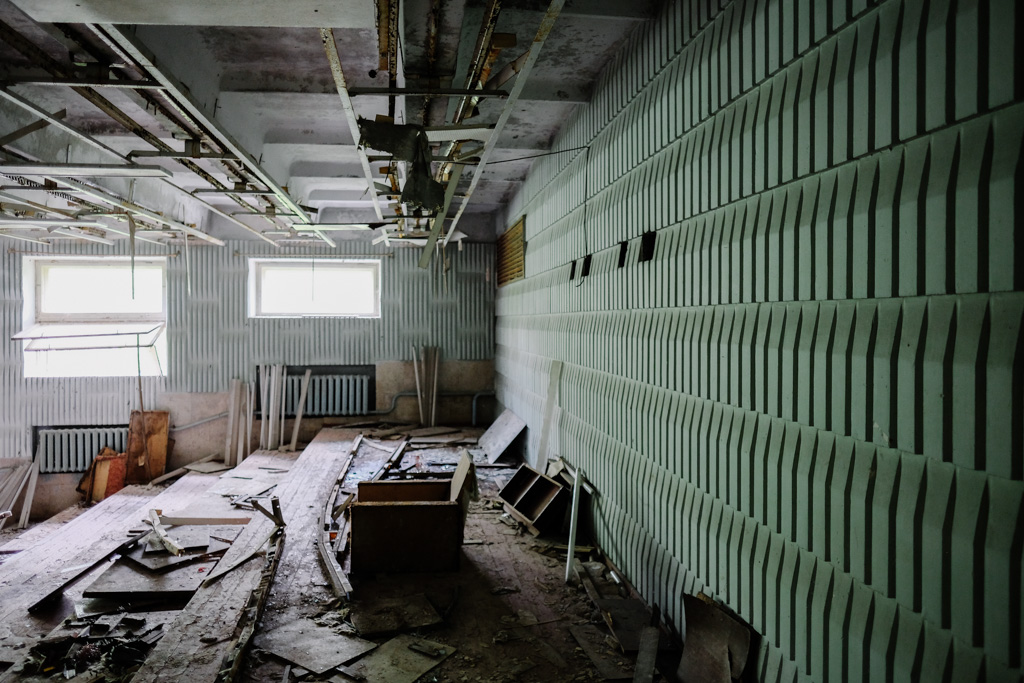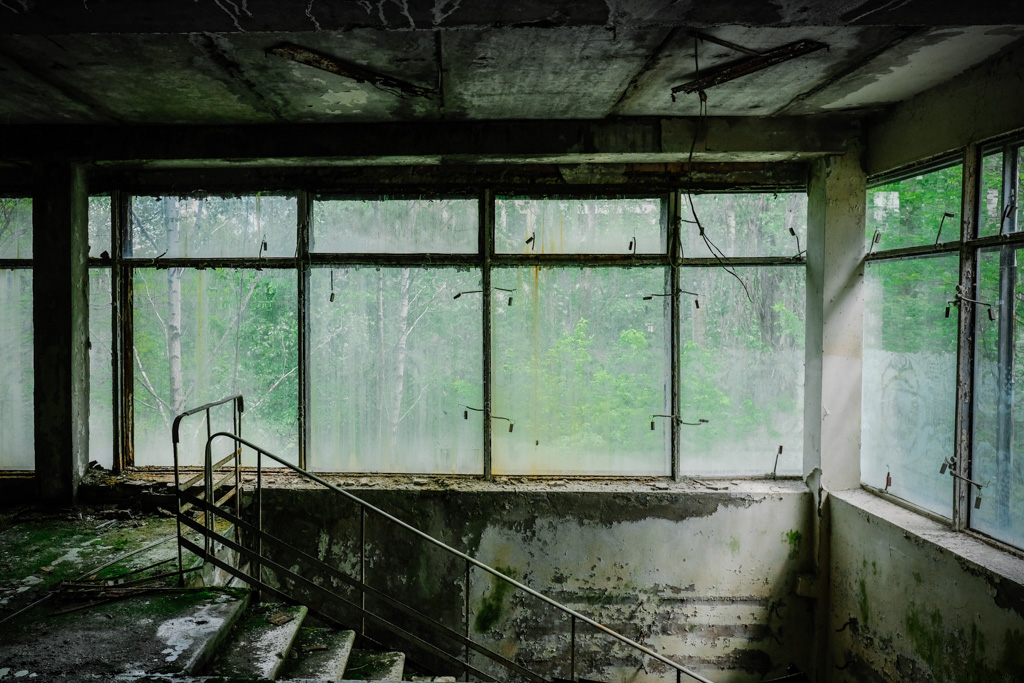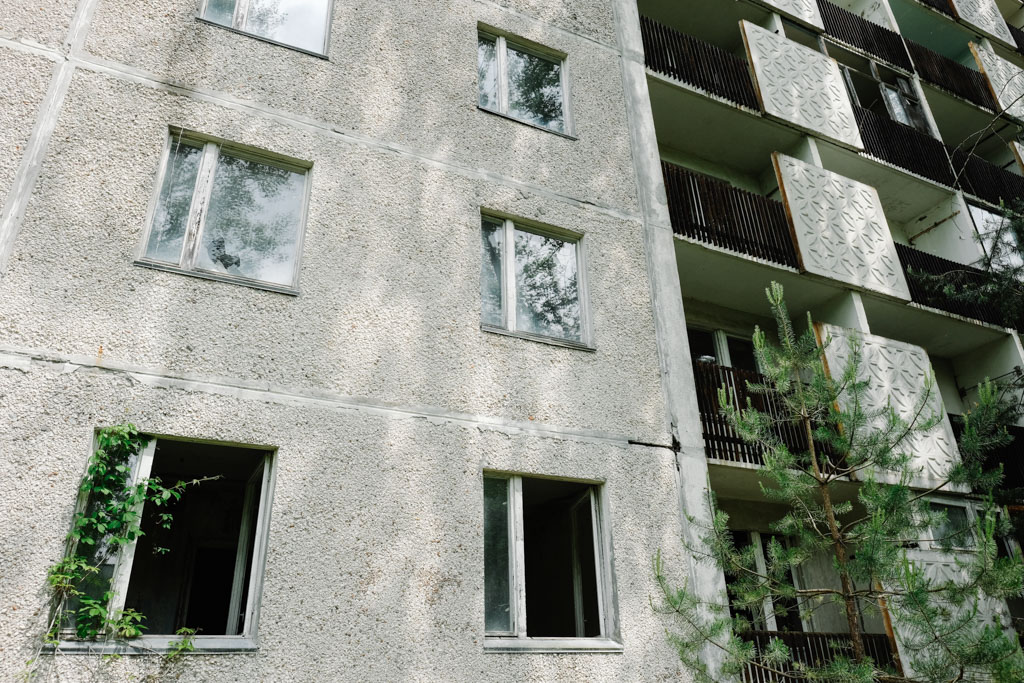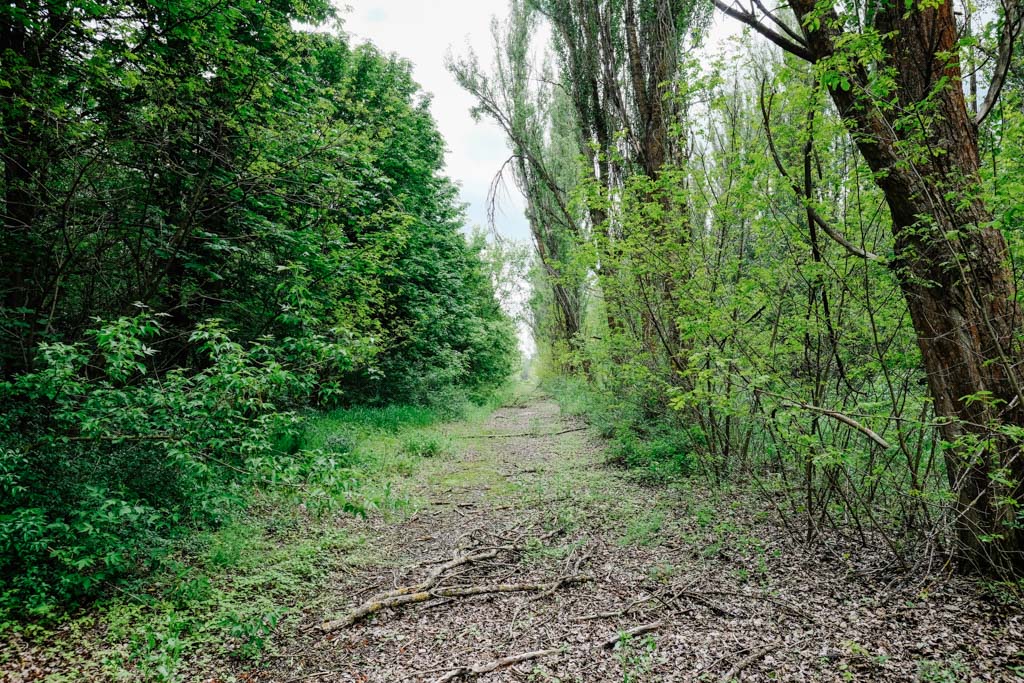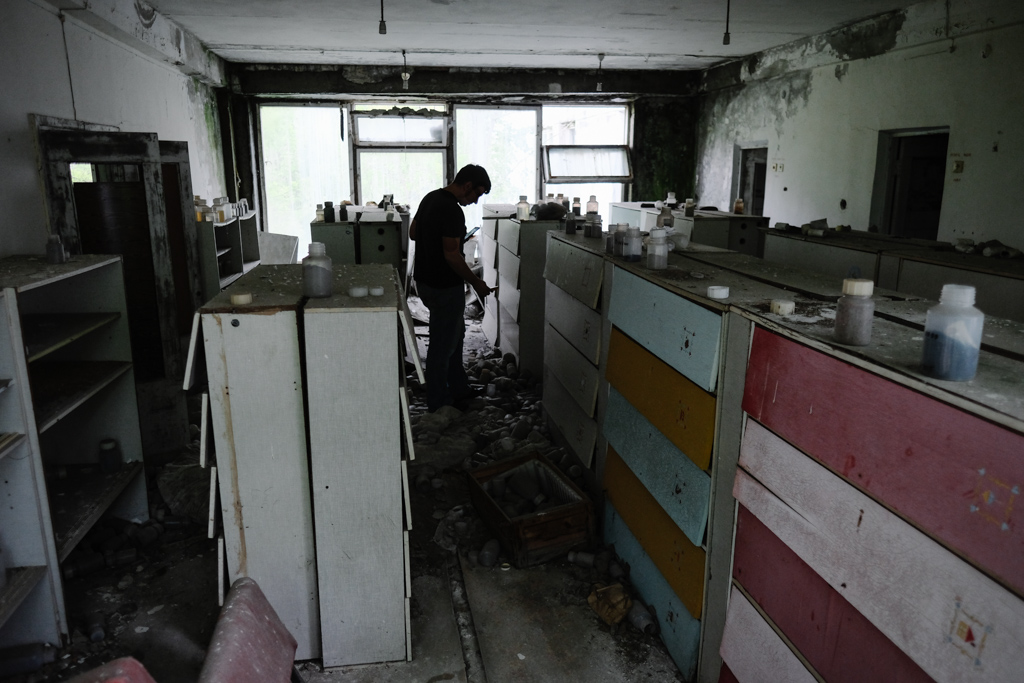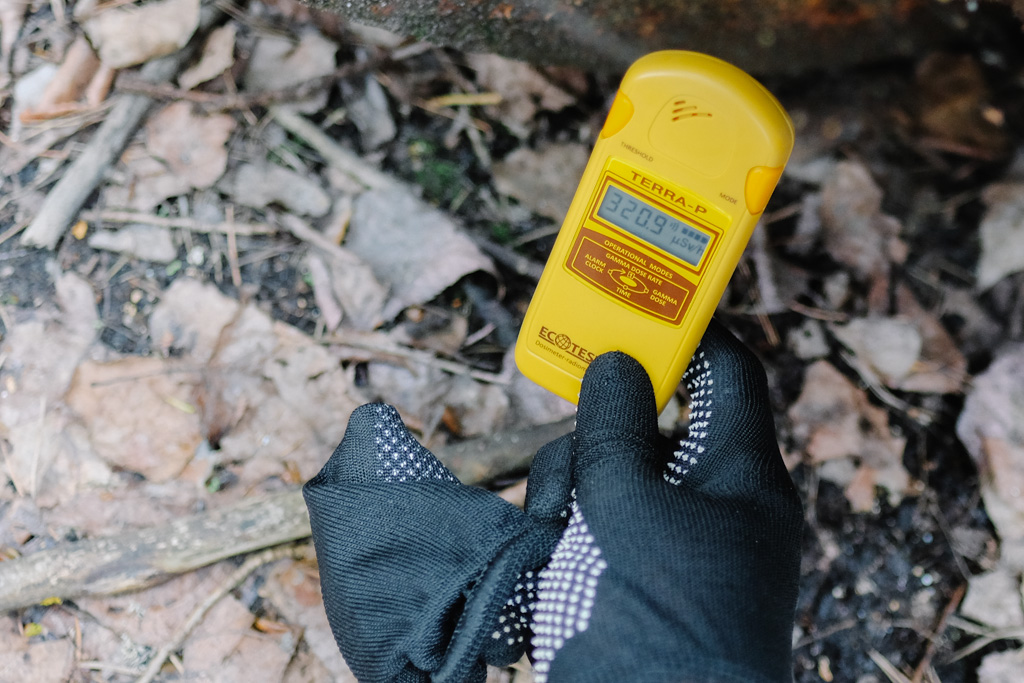 Apart from the usual visitors that criss-cross the zone each day, approximately two-hundred mostly elderly people call this place "home".  After multiple attempts at removal, Ukrainian authorities have informally allowed the returning "self-settlers" to remain in their family homes – albeit with limited supporting services.
On several previous occasions, I've visited a self-settler named Sofia. She lives alone in her simple house, tending her bountiful garden, pickling vegetables she grows on the scorched earth in her back yard, and fetching drinking water from her well. The roads leading to the abandoned village that Sofia was once the Mayor of, are decayed almost to the point of being impassable. But she's always more than happy to host visitors for lunch, or just share a tipple of genuine homemade Chernobyl moonshine.
Being such a large area, the Chernobyl Exclusion Zone has proven impossible to keep completely under control. Clandestine visitors include "Stalkers" – curious people who enter the zone illegally, just for the adventure. More nefarious are the looters, searching for any remaining items of value, including potentially radioactive scrap metal. Logging operations continue unabated, despite plenty of video evidence of the crimes. Sadly, poachers are killing the few large animals that exist here, for sausage meat, including the endangered wild Mongolian horses that were introduced some decades ago.
There are unconfirmed tales of prospectors gathering radioactive materials ejected by the initial reactor explosion, and contract-killers burying dead bodies in the contaminated forests – the perfect crime in a place where disturbing the ground is officially forbidden.
The point being, you're never really alone out here.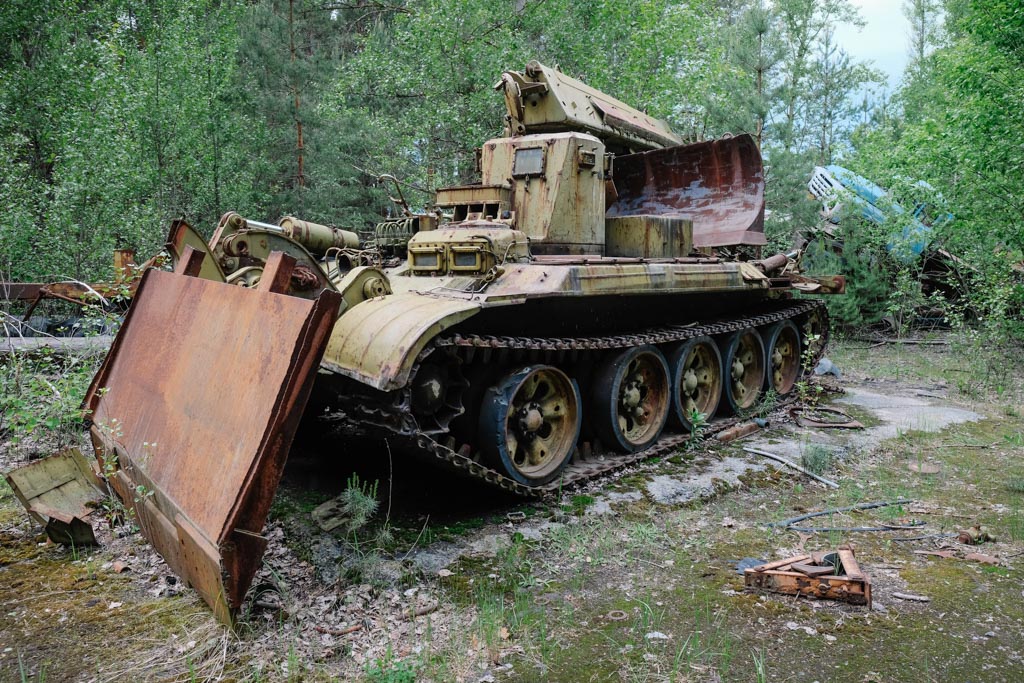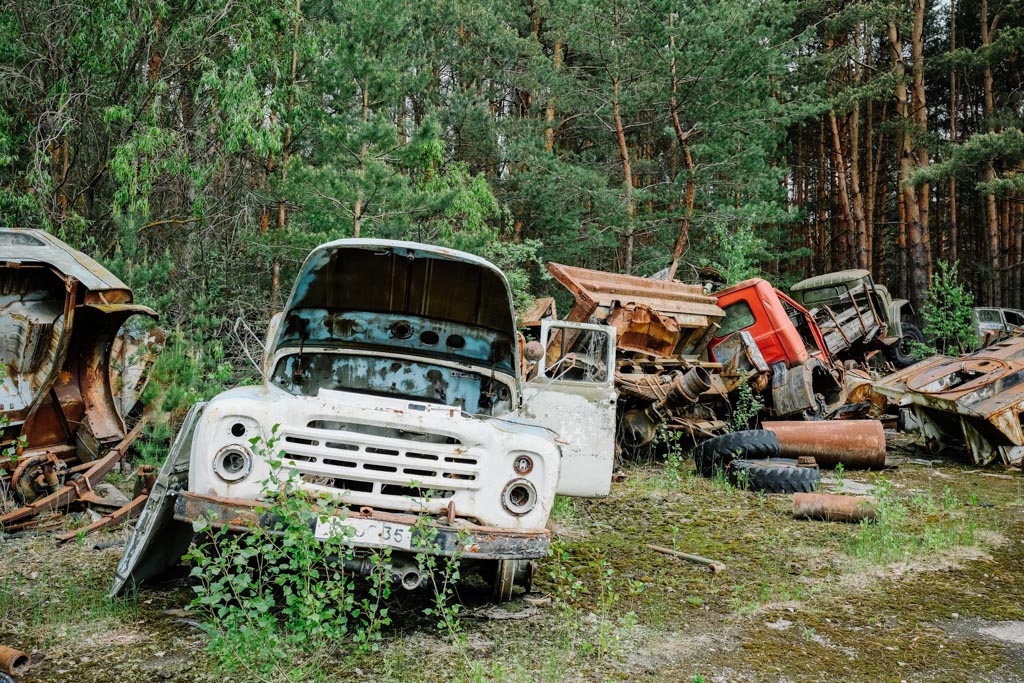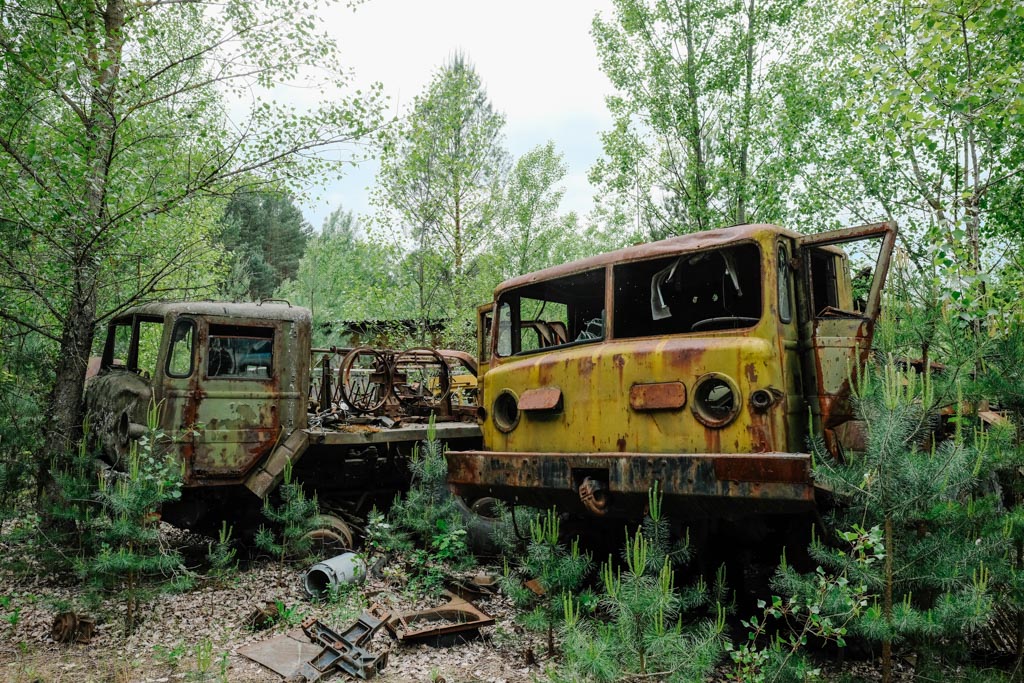 Not so long ago, hundreds, even thousands of tourists were entering the Zone every single day. That may seem like a lot, but it's only a minuscule fraction of the tourist numbers present at much more popular destinations around the world. With everyone spread out over a very large area, you only need the knowledge of an experienced Chernobyl tour guide, and perhaps a little good fortune, to feel like you have the place to yourself – even during peak tourist season.
Peak season will return – even after a pandemic – as the rest of the world slowly reboots. Although I may have been the first foreign tourist to return to Chernobyl, I certainly won't be the last. During Chernobyl's unfathomably long recovery period, the current pandemic will simply be one of many, a mere blink in time. And although we can predict, with certainty, the radiation will take thousands of years longer to decay, we don't know what the future for humanity holds – other than to say, all of this has happened before, and all of this will happen again.
Nate
PS, personal update: after 2,878 continuous nights, I'm yet to spend a single night at "home". The last year was (until recently) extremely busy – I ran fifteen tours through Tunisia, Iran, and Ukraine, plus I organised several tours for other like-minded travel outfits. Inbetween all of that "work", I travelled to four different continents, from Africa to New Zealand, Europe to the Middle East. That may (partially) explain why I haven't kept up with the blog – but – I'll do my best to get back into writing, and showing you a selection of random, lesser known, places from around the world.
Genuinely, I love that so many people still follow along – Yomadic has been going for more than eight years now! For anyone still reading all the way to this last line – I can't express my thanks enough, you're awesome, have a great day wherever you are.
BTW, I would love to send you the next dispatch, posted from some-where random around this planet (and you'll soon find out why YOMADIC email followers are my favourite followers):