Castle Hill New Zealand – Best Free Campsite on Earth? Update: Yes!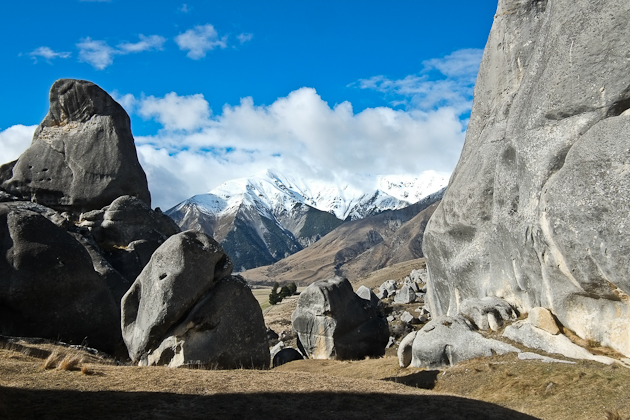 Castle Hill New Zealand is one of those places that you just can't believe is real. Driving along the incredibly scenic route between Christchurch and Greymouth, I discovered that Castle Hill is more than worth a stop – it's an overnight-er for sure. And if you have your own bed, it will cost you nothing. If you absolutely don't want to stay overnight in Castle Hill, it would only be just over an hour drive for anyone staying in Christchurch.
Sitting between Darfield and Arthur's Pass, surrounded by mountains, and sitting at an altitude of 700 metres, Castle Hill is an imposing collection of limestone boulders, drawing comparisons to a collapsed or at least very decayed ancient stone castle. It's a bit of a favourite with the Dalai Lama, who named it a "Spiritual Center of the Universe".
Castle Hill New Zealand is famous for more than "Bouldering".
You may have seen the Castle Hill area in the movies – the final climatic battle scenes of "The Chronicles of Narnia: The Lion, the Witch and the Wardrobe" were filmed around this location. But, it's not only film buffs that are attracted to the area – the unique giant limestone boulders are widely considered to be the heart of the rock climbing scene in New Zealand.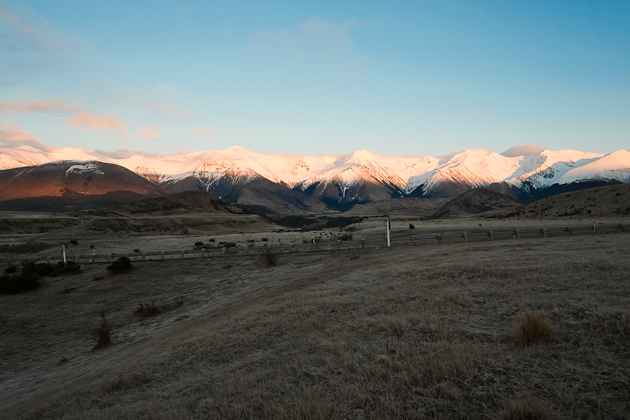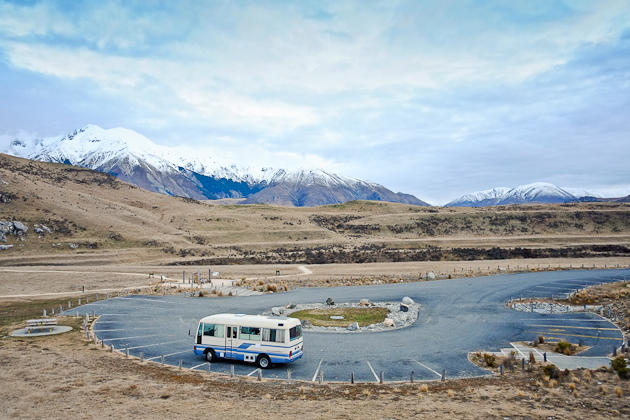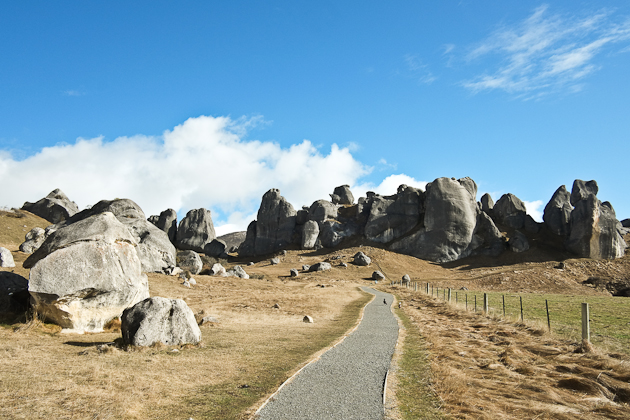 The Yomadic tip for the day is: about three km's West of New Zealand's Castle Hill, is a small car park known as "Cave Stream". So named due to the stream that runs below the car park, containing an extensive caving system. This is the free overnight stay of Kings. Facilities are extensive. Onsite toilet. That's it. However, with 360 degrees of mountains by day, and a carpet of stars in the inky black of night, Cave Stream car park is definitely one of the secret gems of New Zealand.
Despite my proficiency of the English language, I should say that overnight stays are (ahem) possibly illegal at this location. But given the vista's on offer, I wasn't going to stay anywhere else. A couple of travelling French professional snowboarders had the same idea, and shared the car-park with Phillipa and I overnight.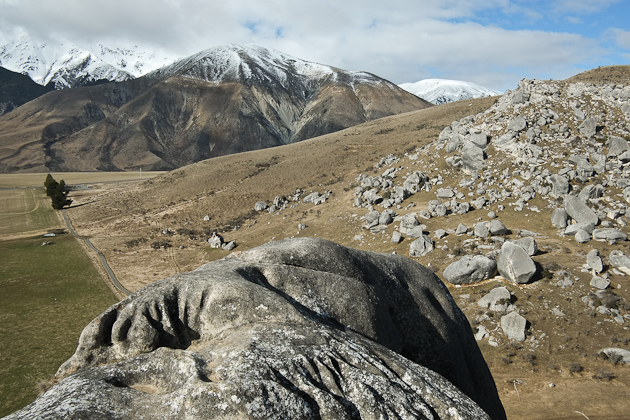 Castle Hill – Trekking For All Levels of Skill and Fitness
Castle Hill is an easy trek. Even to get to the top of the limestone boulders, it's a simple and non-technical tramp, taking only about twenty minutes from the car-park area. Once you get to the top, you are rewarded with stunning views in all directions, made all the more surreal by the strange rock formations. With the rocks framing the views in the foreground, and snowy mountains in the distance, the Castle Hill locale makes for easy travel photography.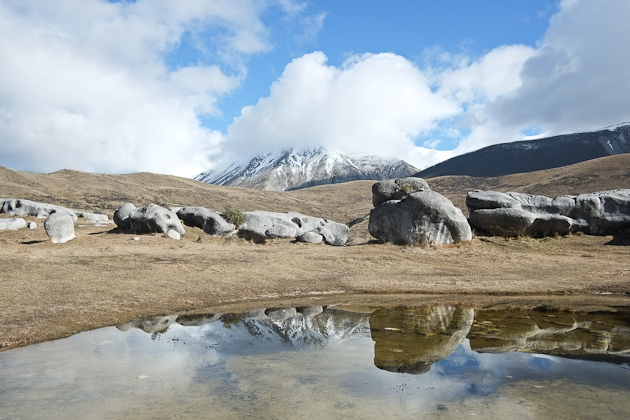 Giving the regular readers a bit of continuity, I am currently exploring the South Island of New Zealand, in a motor-home/RV/Winnebago on loan from Phillipa's father. As long as I don't hit any black ice whilst traversing the mountains in these cold winter months, I'll deliver the vehicle back in one piece. Thanks Ken.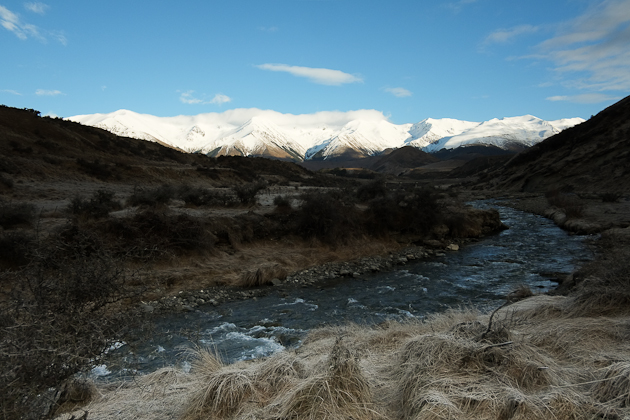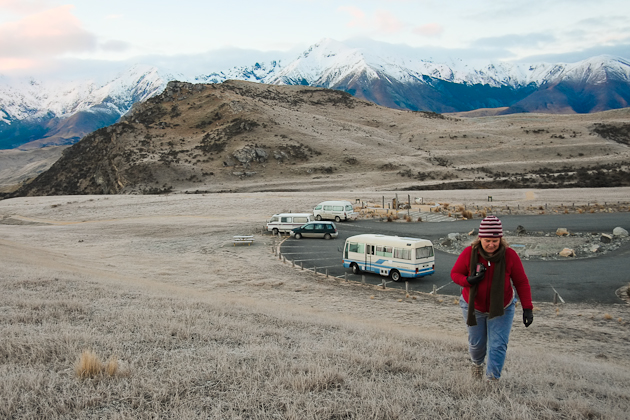 I've seen some stunning locations already in New Zealand, prior to Castle Hill – – and will bring some more posts soon. Internet is a bit non-existent off the beaten track, but I will update Yomadic as regularly as possible. Consider this a "live" post, it was actually just this morning that I visited Castle Hill.
Hope you enjoyed the photos of Castle Hill New Zealand, and the soon to be famous Cave Stream car park.
Nate.
BTW, I would love to send you the next dispatch, posted from some-where random around this planet (and you'll soon find out why YOMADIC email followers are my favourite followers):