Berlin Street Art – Graffiti Has "Destroyed" A Great German City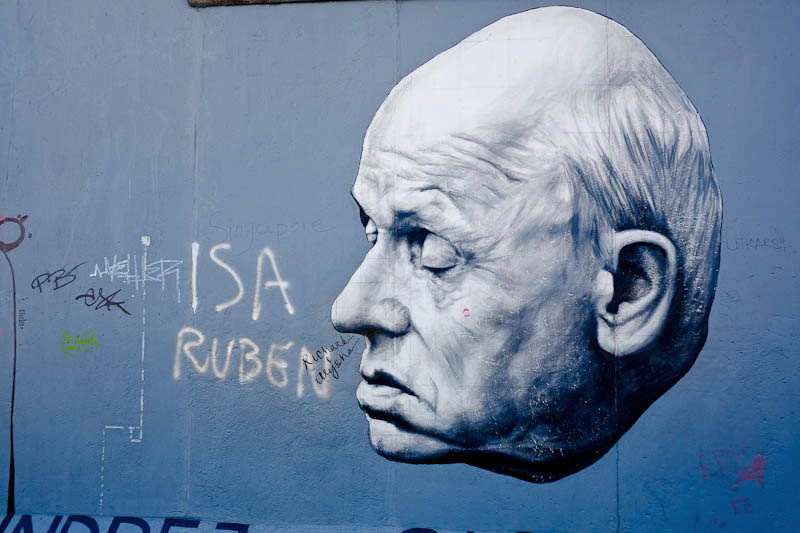 I'm rarely negative on Yomadic. Mainly, because I've been travelling for five months, three continents, and a big handful of countries – so far.  I've gained a big serving of perspective on the world we all live in. Which brings me to Berlin. If there's one thing I truly can't be negative about – its Berlin street art. Call it graffiti if you will. I'll continue to call it street art in this article. I have no preference. Either way, I find it difficult to think of a single example of street art or graffiti that has negatively effected any city, on any country, on Earth. When I say "destroyed", I mean it. As in "we destroyed that breakfast buffet, that bacon was unbelievable!". It's street slang thang. People, it's time for some perspective.
Cities around the world spend a sizeable fortune every day, removing street art and graffiti in the name of cleanliness and beautification. As with most things I disagree with, I can only assume this is due to the wishes of a vocal minority. Most cities have far higher priorities than removing graffiti – which by it's very nature is temporary. Indeed, in an Ironic twist, London authorities are now spending serious cash to protect some street art from decay, such is the appeal. Copenhagen Denmark, a success story when it comes to urban planning, embraces street art. As does Berlin.
Berlin street art is, in a word, prolific. In areas like Friedrichshain – a hip inner city Berlin district – tags, paintings, murals, political statements, fine art, and sculpture cover everything from houses to shop fronts, to trains and historical monuments. Sometimes, cars. And unless there had been an enormous influx of artists in the last few weeks, it's safe to say nobody is too interested in removing any of the art.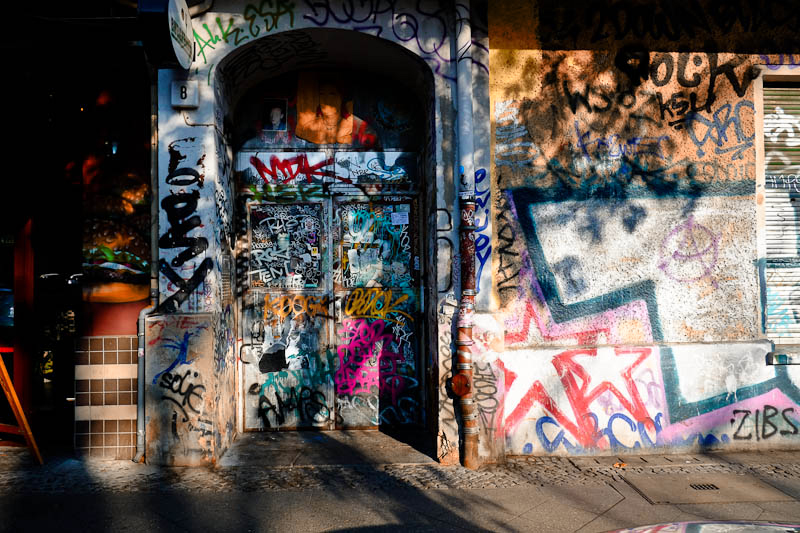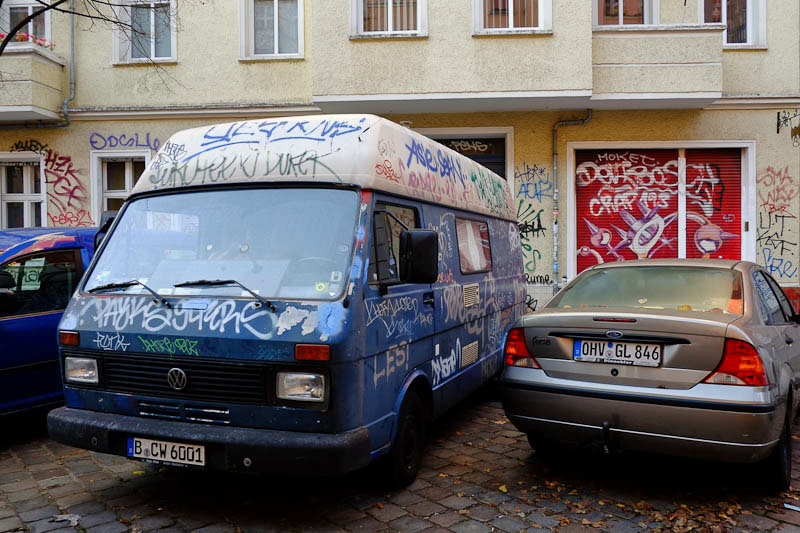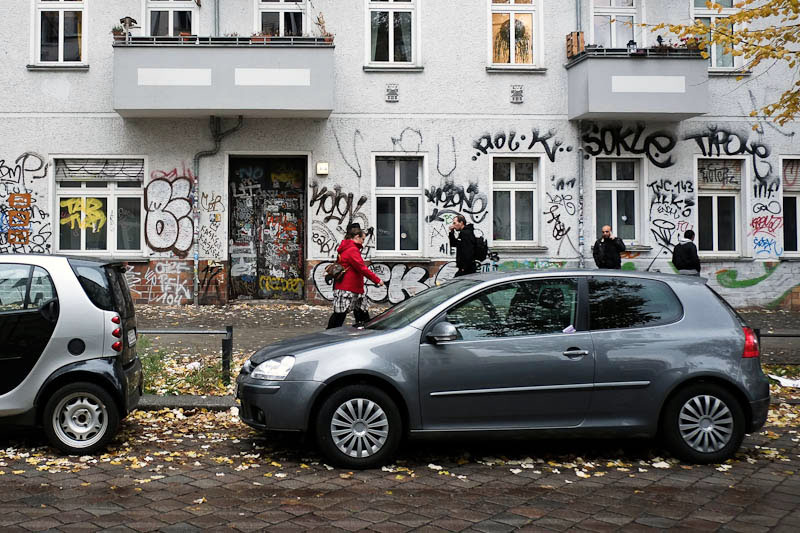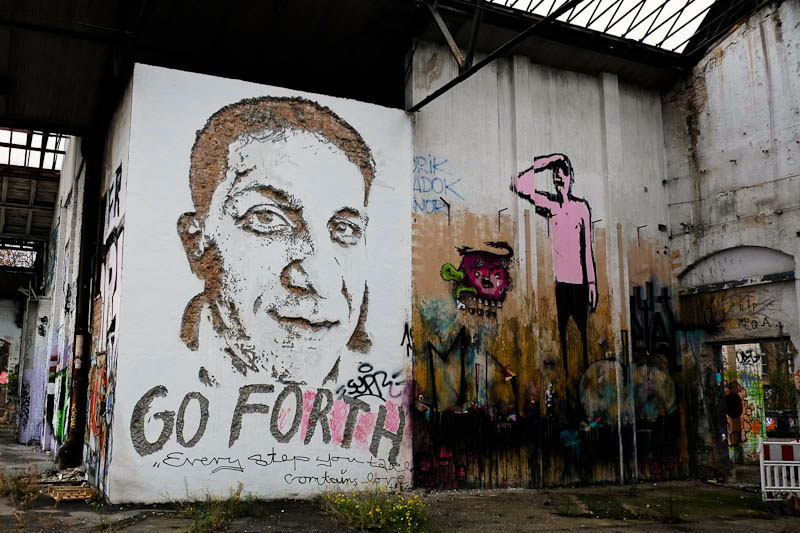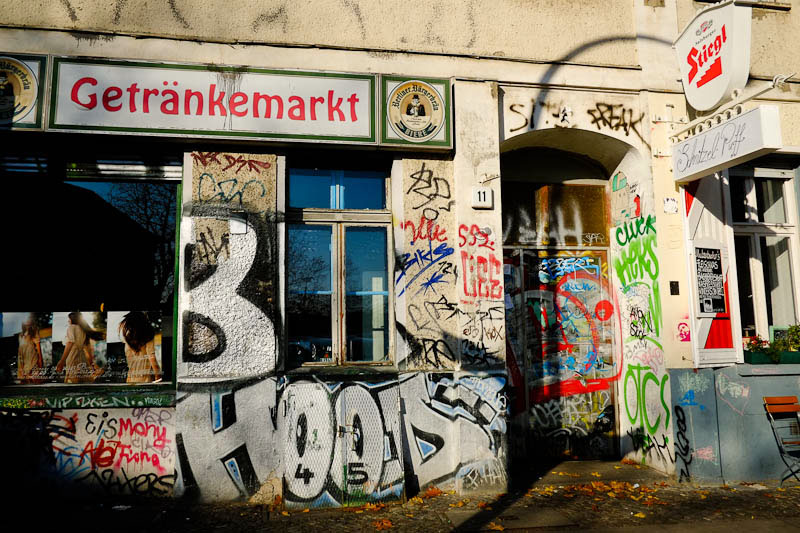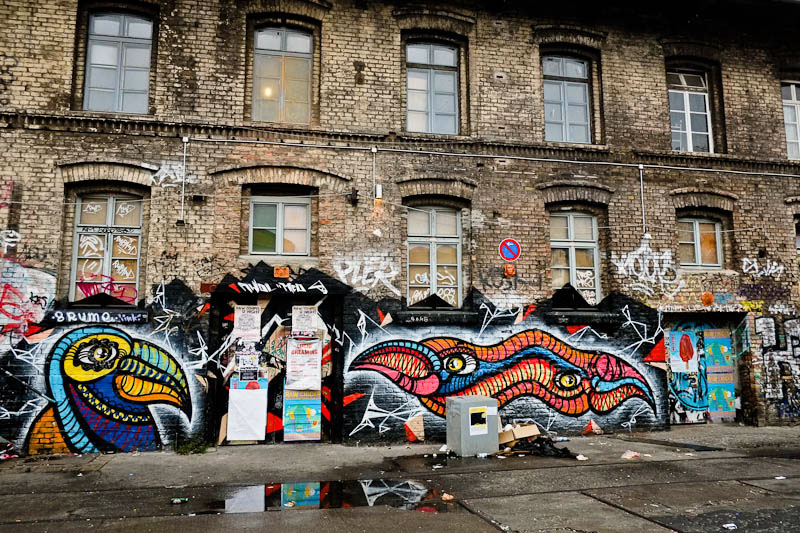 Despite this abundance of illegal street art and graffiti, or perhaps because of it, areas like Friedrichshain remain among the most desirable Berlin locations for Berliners and tourists alike. On streets that are particularly well endowed, a regular site is camera-toting tourists – smiling away and taking snaps of this incredibly raw, vibrant, and authentic display of art.
Most cities would frown upon this level of "destruction" or "vandalism", seeking to clean, sanitise and gentrify their inner-city areas. Which is a futile and ignorant attempt to attract the very same demographic that this inauthentic "beautification" repels. Could your city learn anything from Copenhagen, London, or Berlin? Most probably.
Berlin Street Art – A Tourist Attraction?
My own city, of Perth, Australia, is a typical example of how not to do things. A recent push to attract more inner city activity, has involved a "reactivation" of the many historical laneways the city has to offer. Grand Lane, in the center of the CBD, was one of the first targets for the City Council.
The first step was to clean the lane-ways of the existing patina of art, only to commission an out-of-state artist to spray-paint a mural (a collage of birds, no less) – at a cost to tax payers of almost $90,000 US dollars. Ironically, the lane-way has so far attracted no more tourists, locals, or businesses than it did before the government initiated program. The newly sterilised environment continues to be a burden to the local council, now spending funds to constantly clean the mural of any "unauthorised" street art in the same location.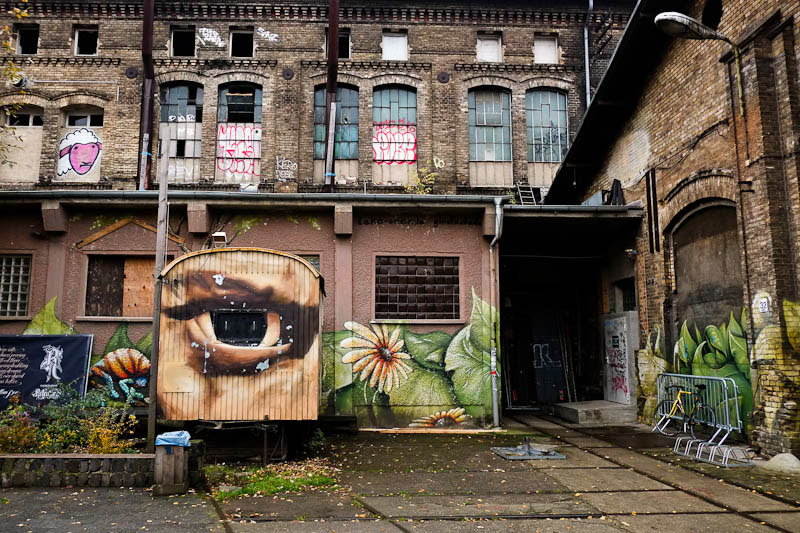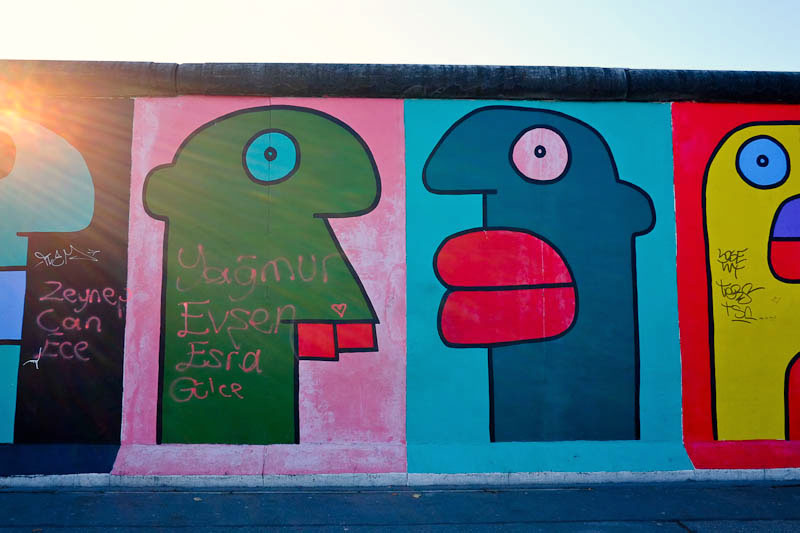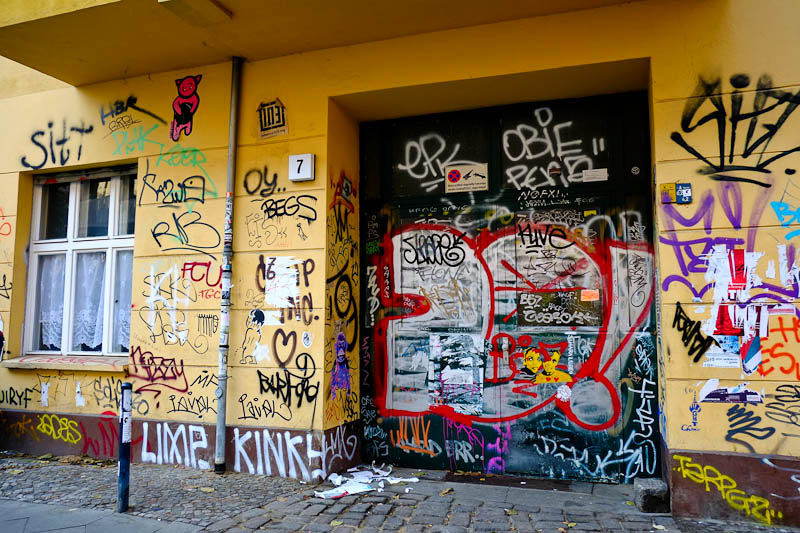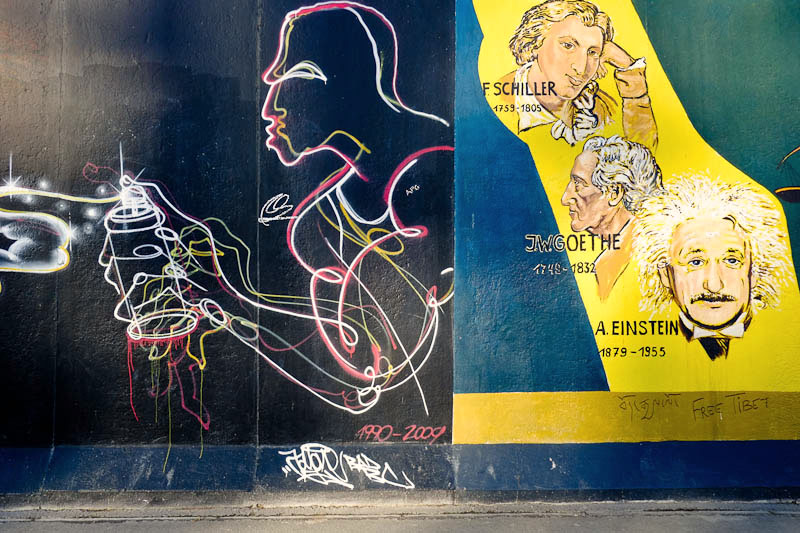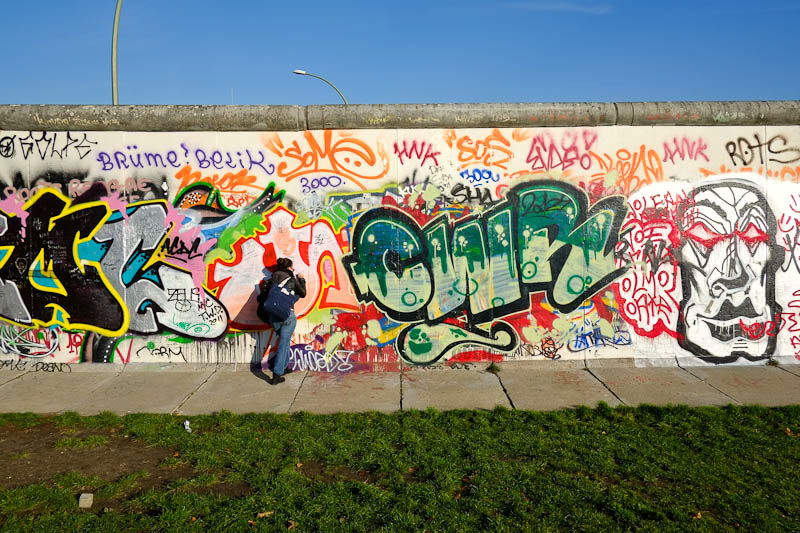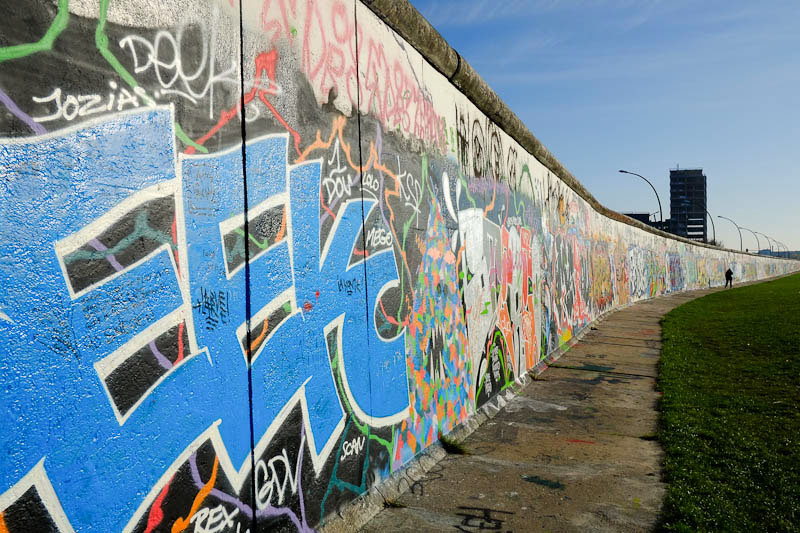 One of the last fragments of the infamous Berlin wall is appropriately named "The East Side Gallery". Located on the river Spree, the wall is over one kilometer in length. On the street facing, more visible side, artists from around the world were invited to come and each paint a section. The local authorities later became concerned about these "legal" pieces of street art being "defaced" by "nonlegal" street art. A compromise has been reached, and it is a much better solution than the Grand Lane experiment of Perth.
On the other side of the East Side Gallery wall, "illegal" Berlin street artists have been allowed to take over. Personally, I find the raw energy of this river facing side – where local street artists (aka graffiti writers) have gone to town – much more interesting to check out. I'm not alone with this opinion, on the day I visited, it was this river facing side, hidden from passers-by, that was the main attraction for most visitors. Once again, the public have decided for themselves what is and what isn't "good" street art.
Art is an incredibly subjective thing. I worked for two years as manager for a contemporary art gallery, up until June this year. It was a busy gallery, and I learned a lot about the diversity of how different art appeals to different people. Street art is a tricky one for many people – despite it's popularity, there remains a lot of confusion about what is "acceptable", or even, what is and what isn't street art. At its basics – street art is art that's in the streets. This runs the gamut from intricate and technically skilled brush work paintings, through to the patina and layering of graffiti tags and murals. Suffice to say – which example of street art and graffiti may appeal to you, may not appeal to others – and vice versa.
With the proliferation of Berlin street art, there is of course the legality issue. Truth be told, many graffiti artists are not known for their respect of the convention of laws, nor personal property. Although the artists often abide to an unwritten code of what is an what isn't acceptable, this differs from city to city, and from artist to artist.
It is not the purpose of this article to discuss what is and what isn't acceptable in this respect. As with the subjectivity of the quality of the art, people have differing views on where street art should appear. Should it be restricted to public buildings? Is it acceptable to paint on somebodies apartment facade? These are only difficult questions if you personally allow them to be.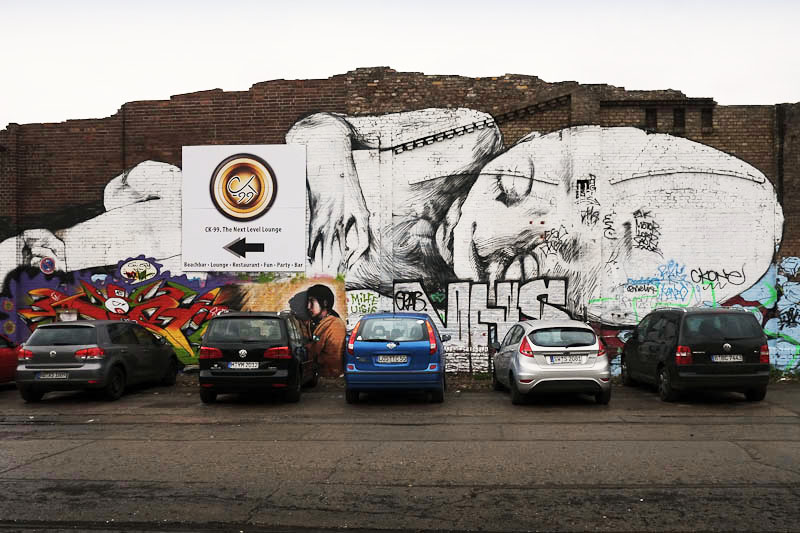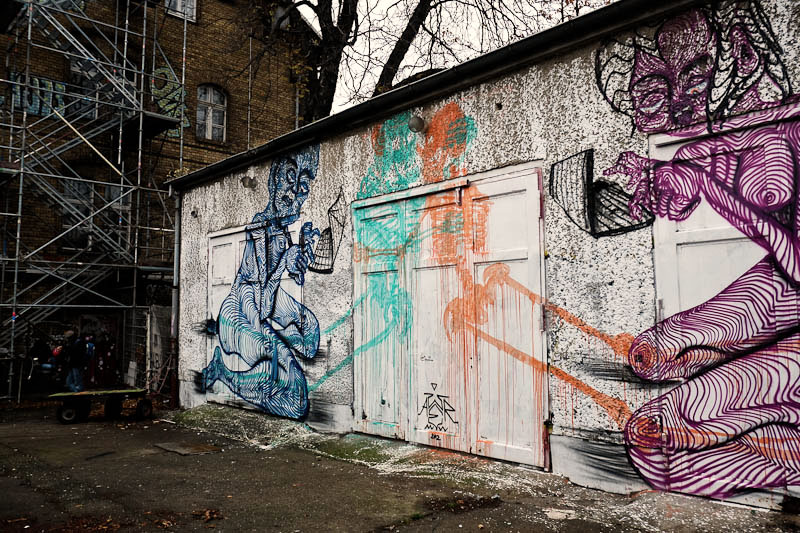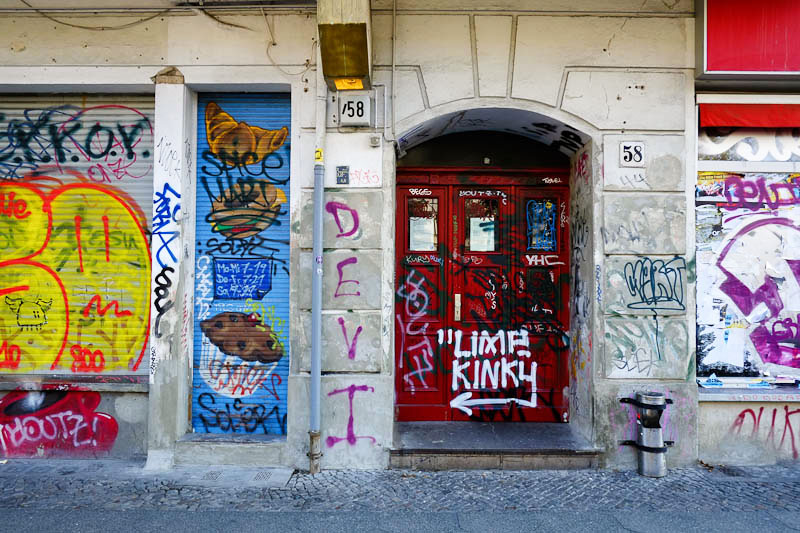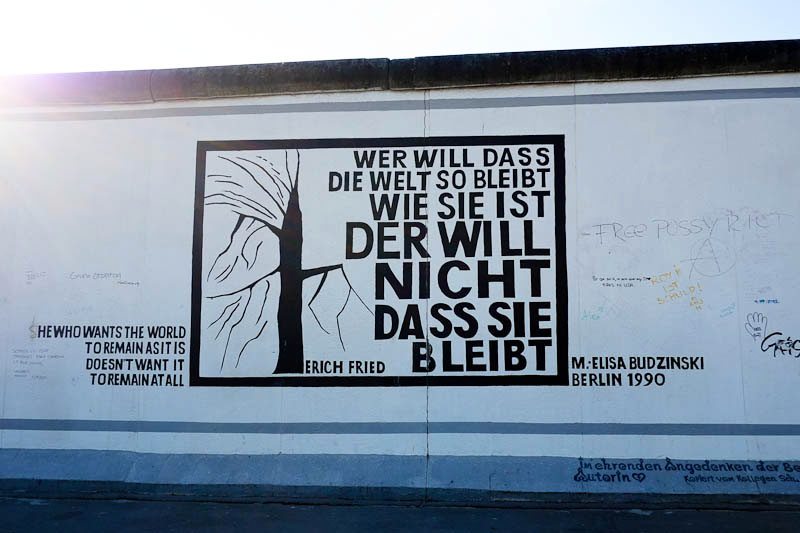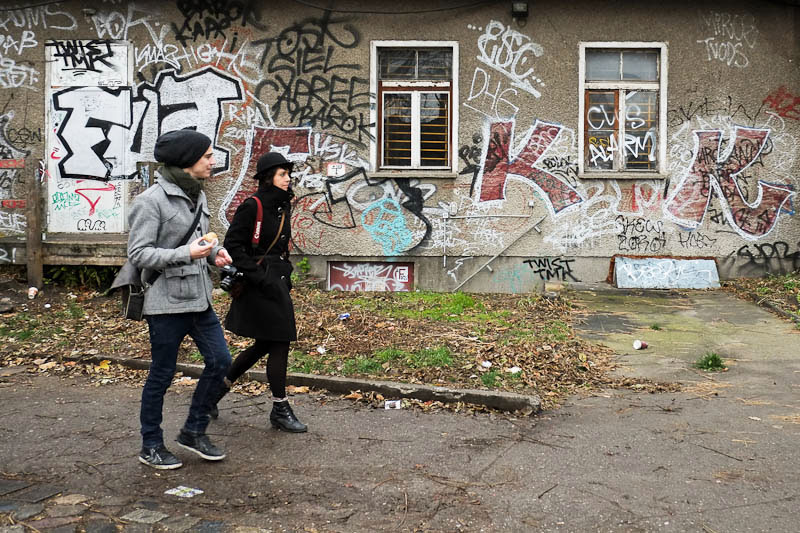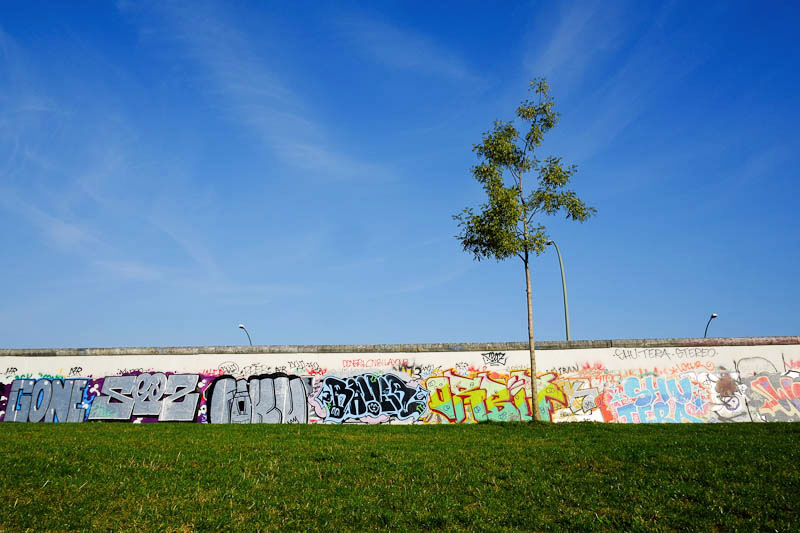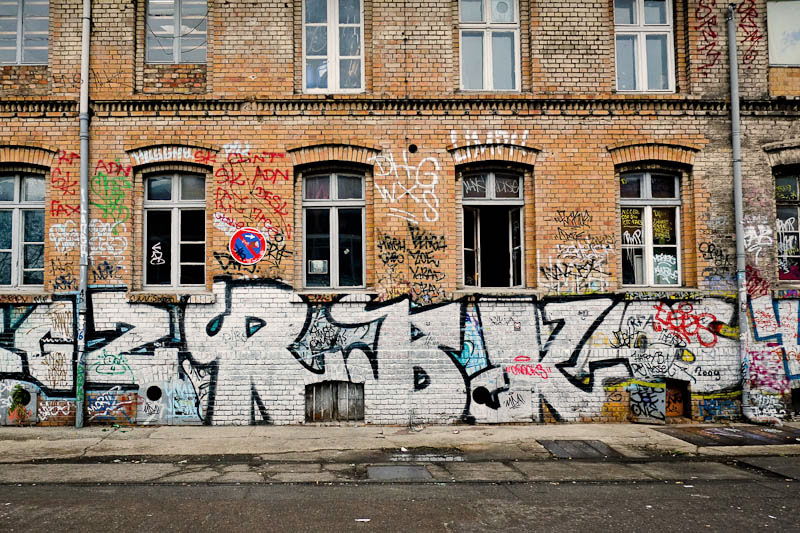 click to see an interactive map showing the location of this article
Graffiti writers or "street artists" are among the most talented and prolific artists in the world today. In almost every city, people are rightly fascinated by street art and graffiti. Which makes Berlin such a spectacular destination for fans of public art. Berlin is becoming evermore renowned for it's heritage in street art and graffiti, for good reason.
That's my take. I dare say if you've got this far into the article, street art/graffiti is probably something that you enjoy. Berlin is an incredible city for this style of art, and Friedrichshain is as good a place as any to stay when you're visiting.
If you have any tips on where else in Berlin to find some good streets, or if you have your own opinions on street art or graffiti, feel free to let me know in the comments below. One thing I enjoy about this forum, is allowing people to express their opinions – whether they agree or disagree with me. It would be a pretty boring world if everyone agreed with each other, on matters of art especially.
Hope you enjoyed the photos of street art in Berlin.
Nate.
BTW, I would love to send you the next dispatch, posted from some-where random around this planet (and you'll soon find out why YOMADIC email followers are my favourite followers):