Visiting the Biggest Abandoned City You've Never Heard of – Ani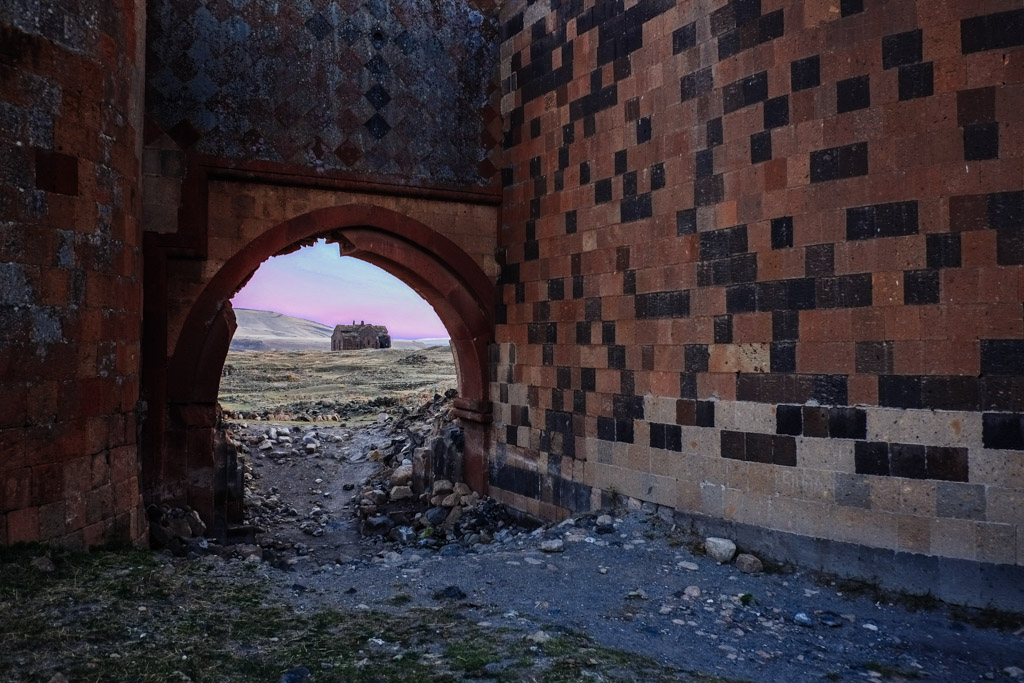 What is wrong with the human race? At its peak, Ani was one of the worlds great cities. Circa year 1000, we're talking top ten – genuinely one of the greatest cities on the entire planet. In this part of the world, possibly only Constantinople (now Istanbul), and Baghdad could hold a candle to the opulence, magnificence, and architectural artistry of Ani. Rome? Sacked. London? Not even close. Amsterdam? Swamp. New York? Not yet invented. Ani, was the greatest city you've never heard of.  Citadel, former capital, and heart, of the great Armenian empire. These days, Ani is in Turkey. Ani, is an ex-city. Abandoned. Desolate, remote, and largely forgotten for over seven hundred years. But, not entirely forgotten. Especially, not by the Armenians. Oh, where do I start.
Ani is deep in Eastern Turkey, thousands of kilometres from Istanbul. I've been travelling for almost five hundred days so far –  but travelling to Ani is a journey of a lifetime just by itself. Overland, it takes enough to get to know the people of Turkey. Warm, friendly, welcoming, and generous to a fault. Very similar, as it turns out – to the people of Armenia. This is one of the heart warming discoveries that can be made on any holiday (and yes, it's a little weird calling a 476 day journey a holiday) – sometimes, the best traits of two ethnically diverse peoples with shared histories rub off on one another. Even so, they have a long history of not exactly being friendly neighbours. And that, is the understatement of the year.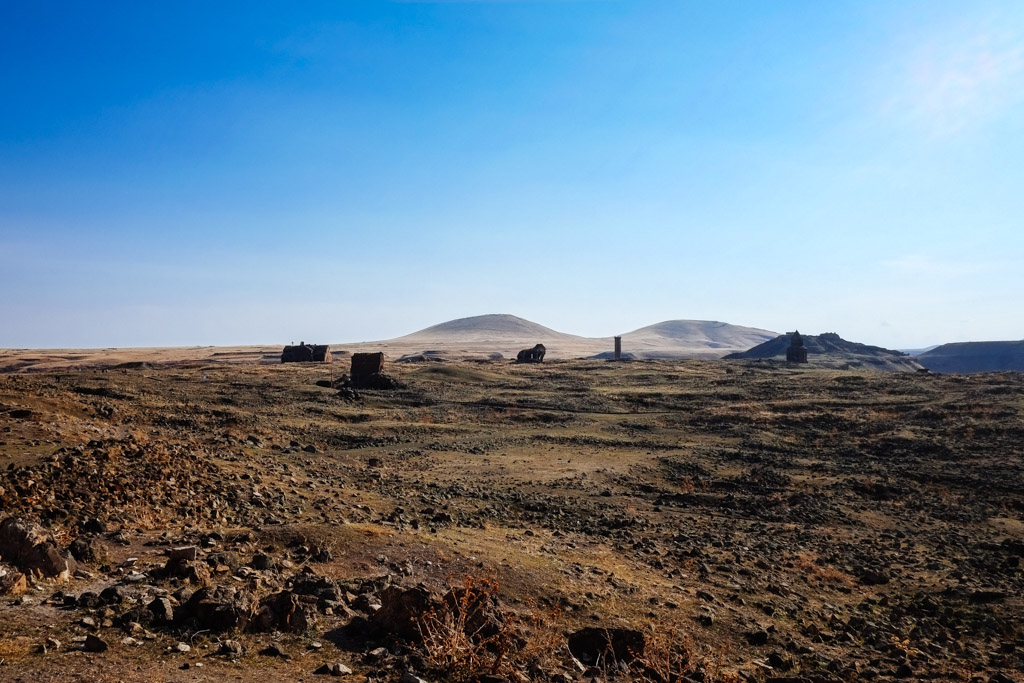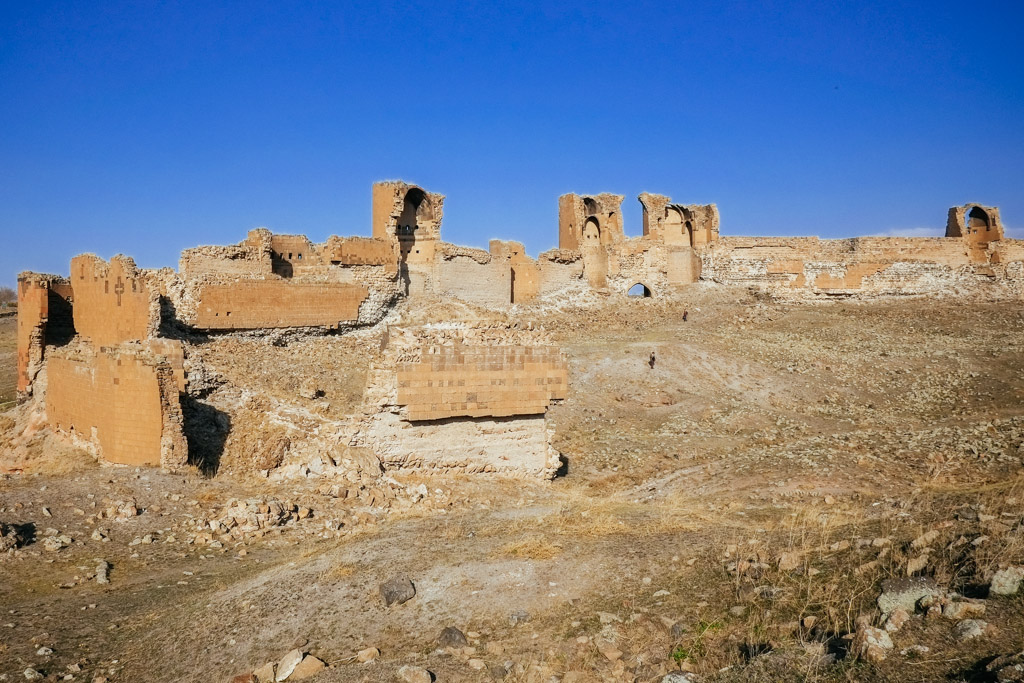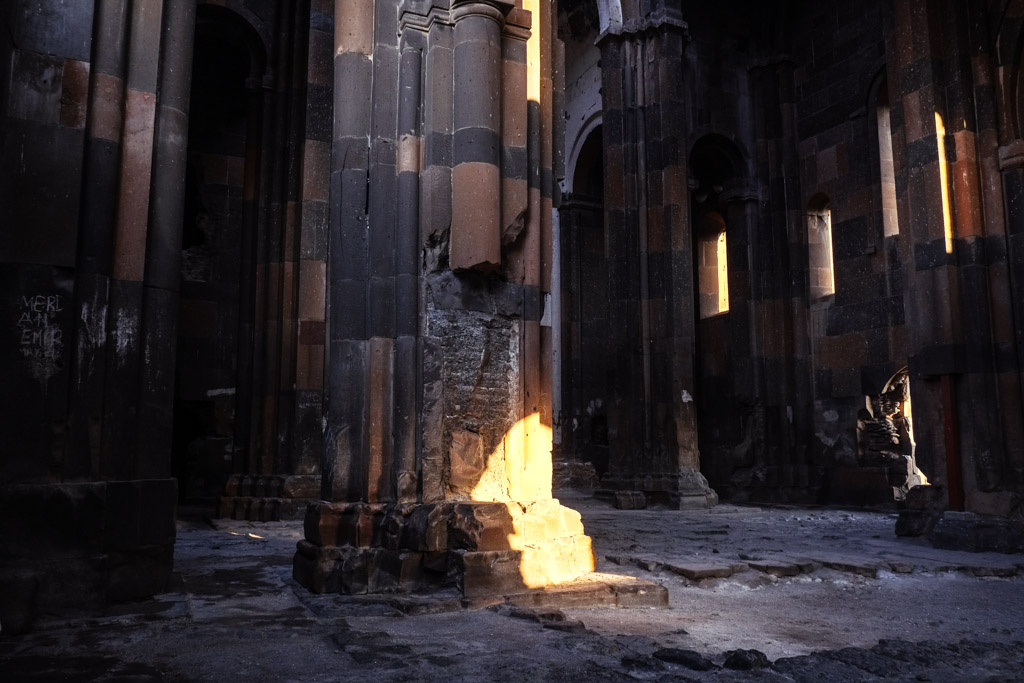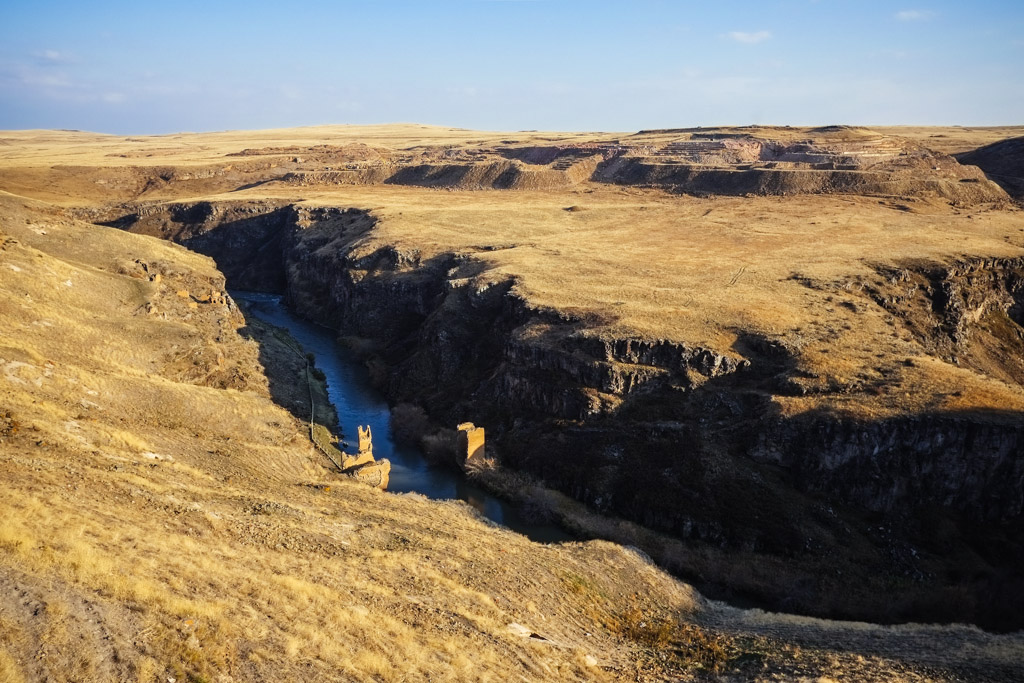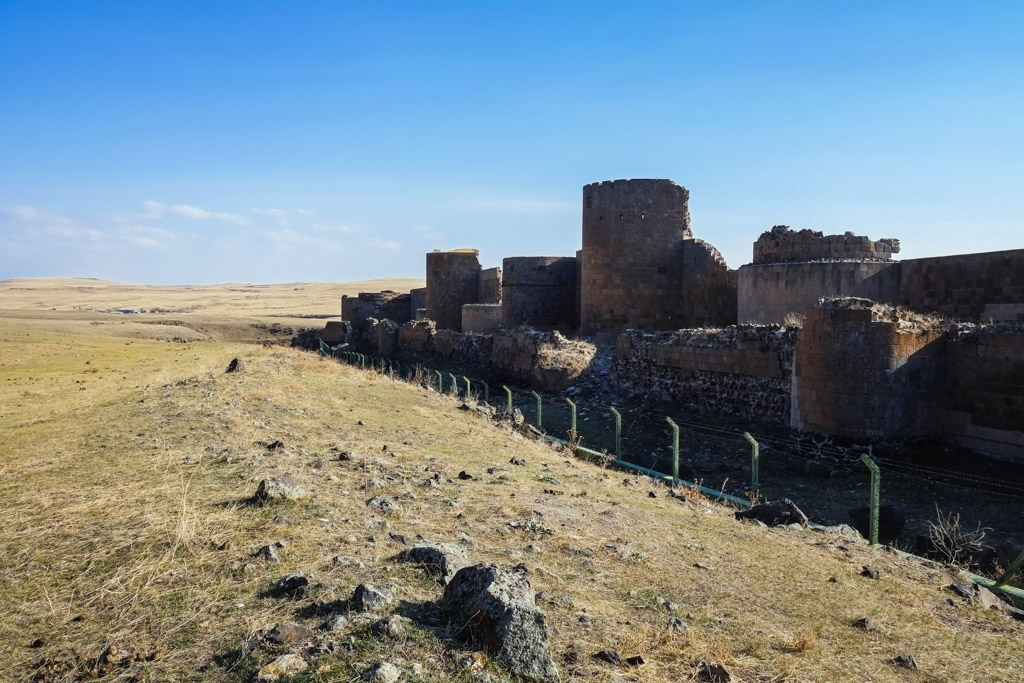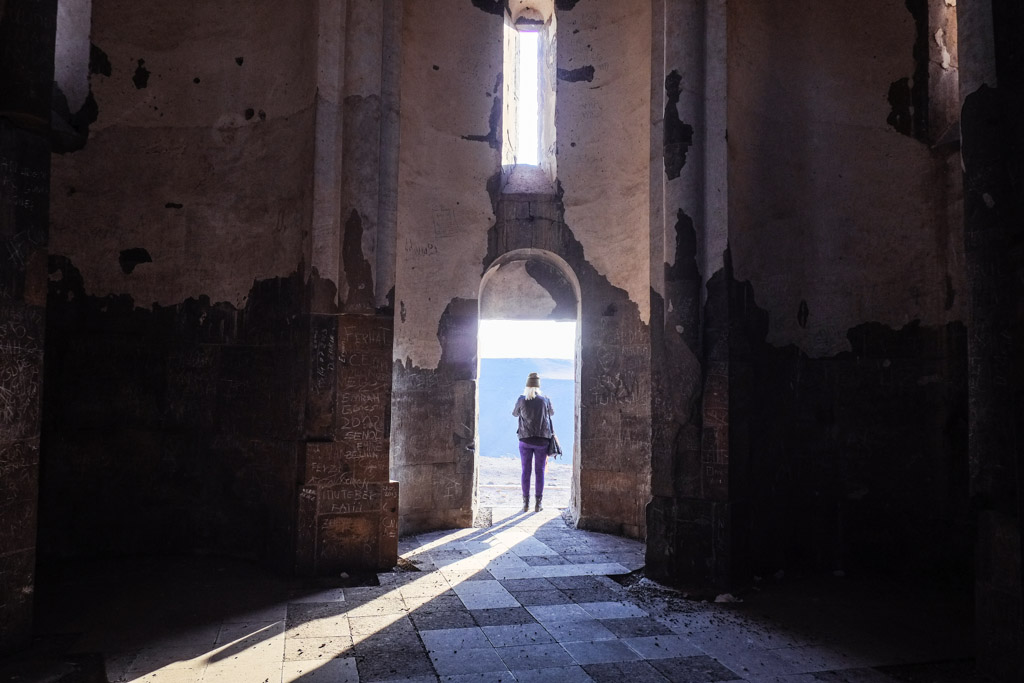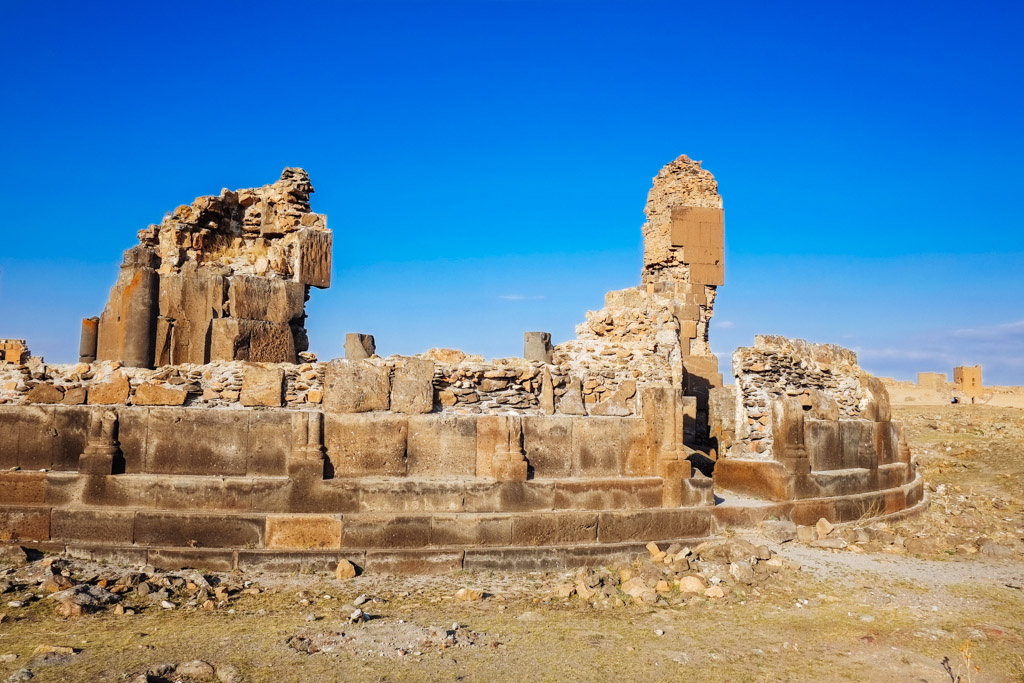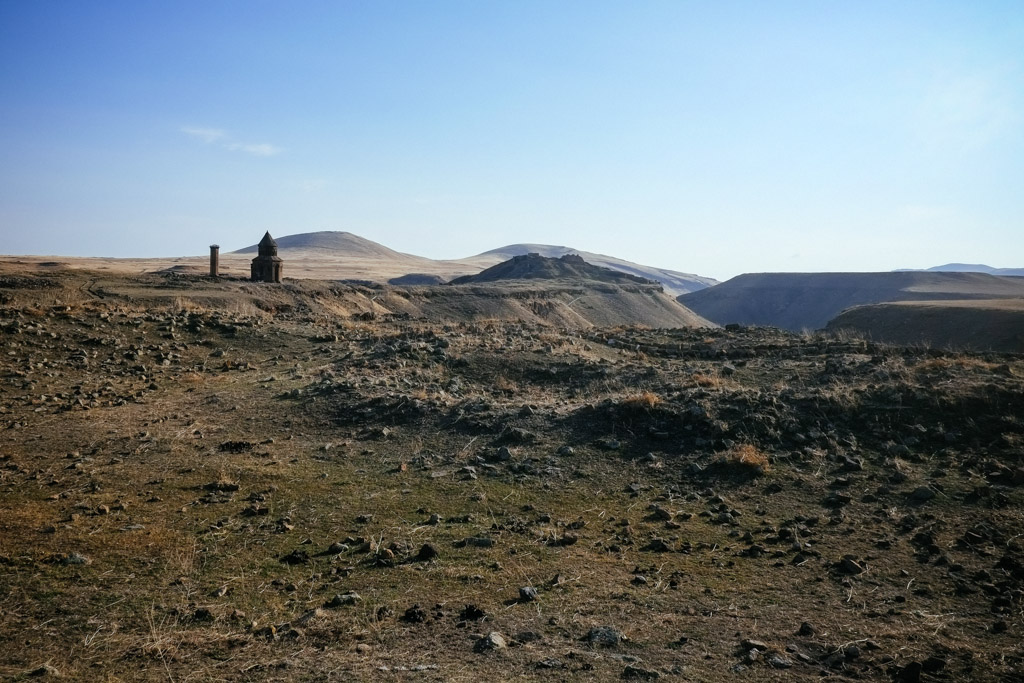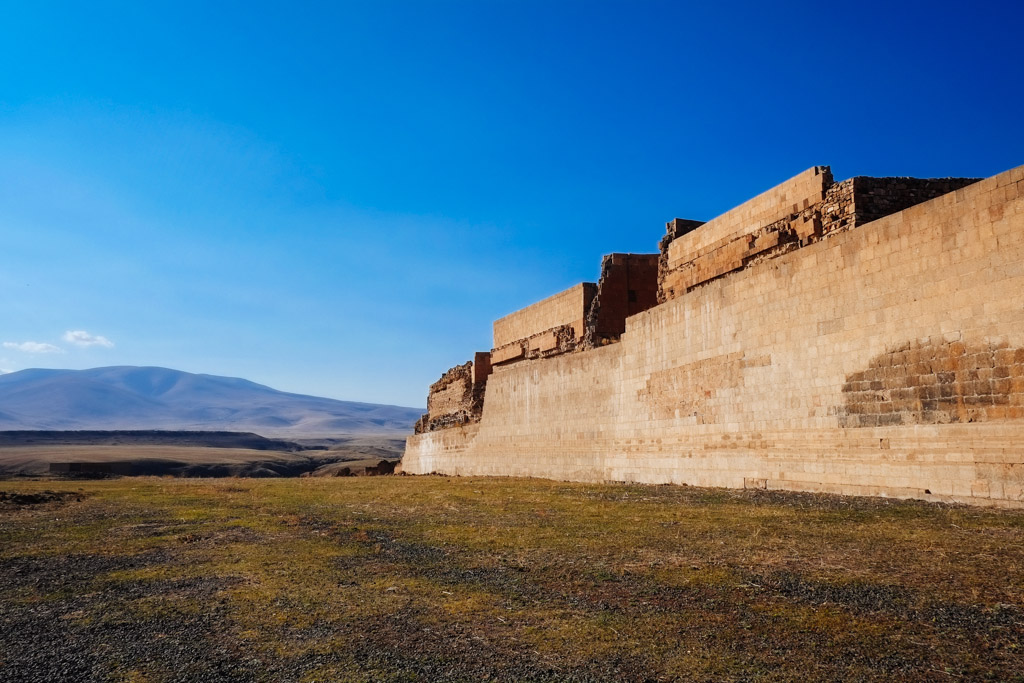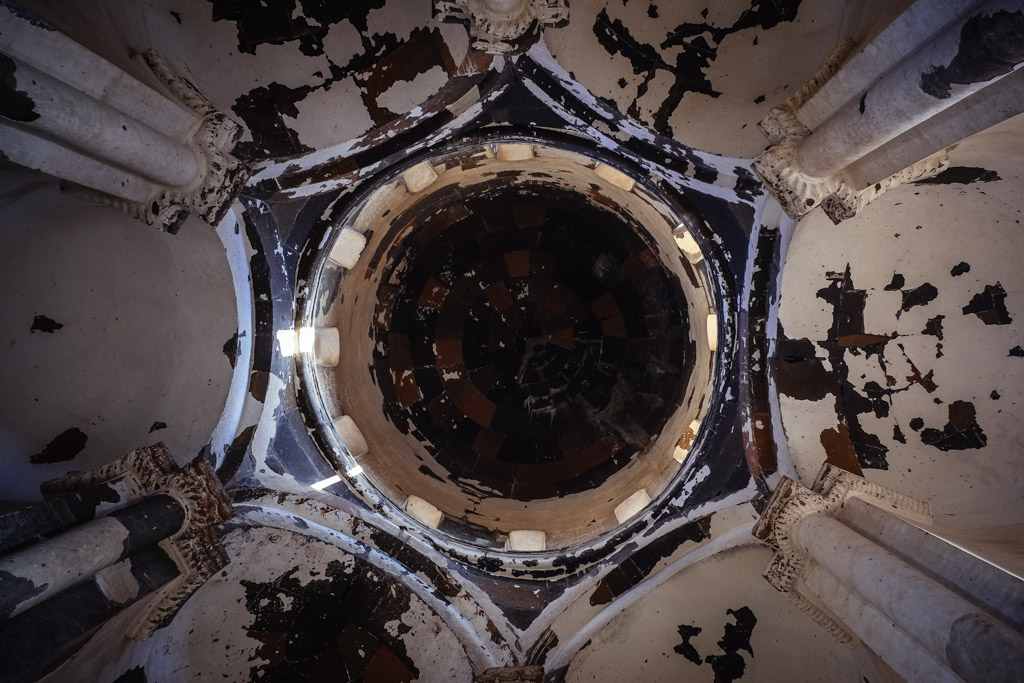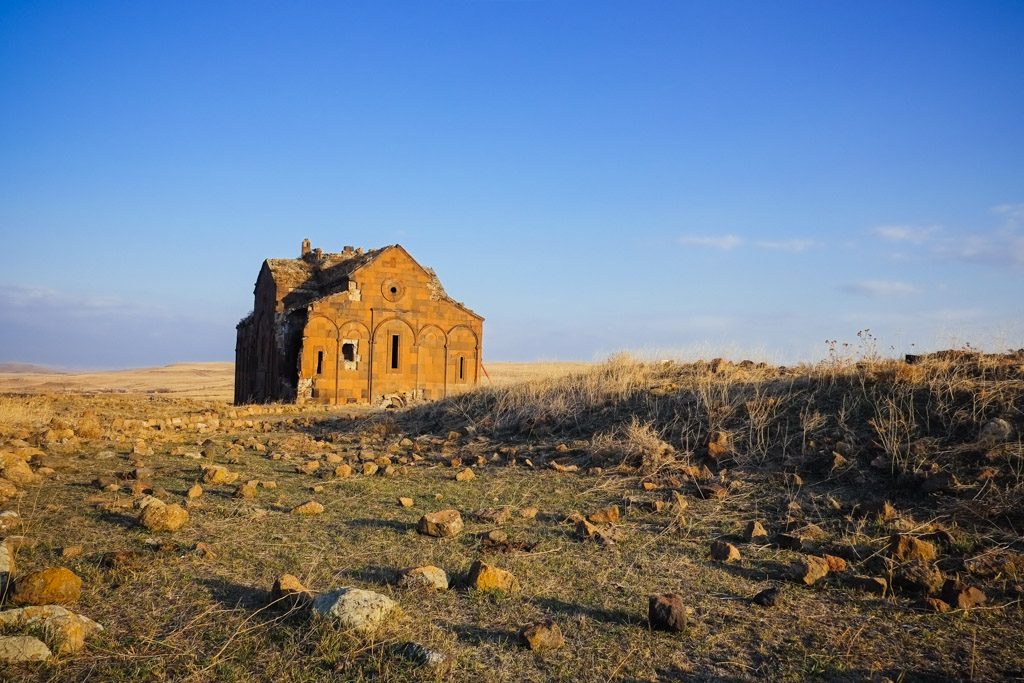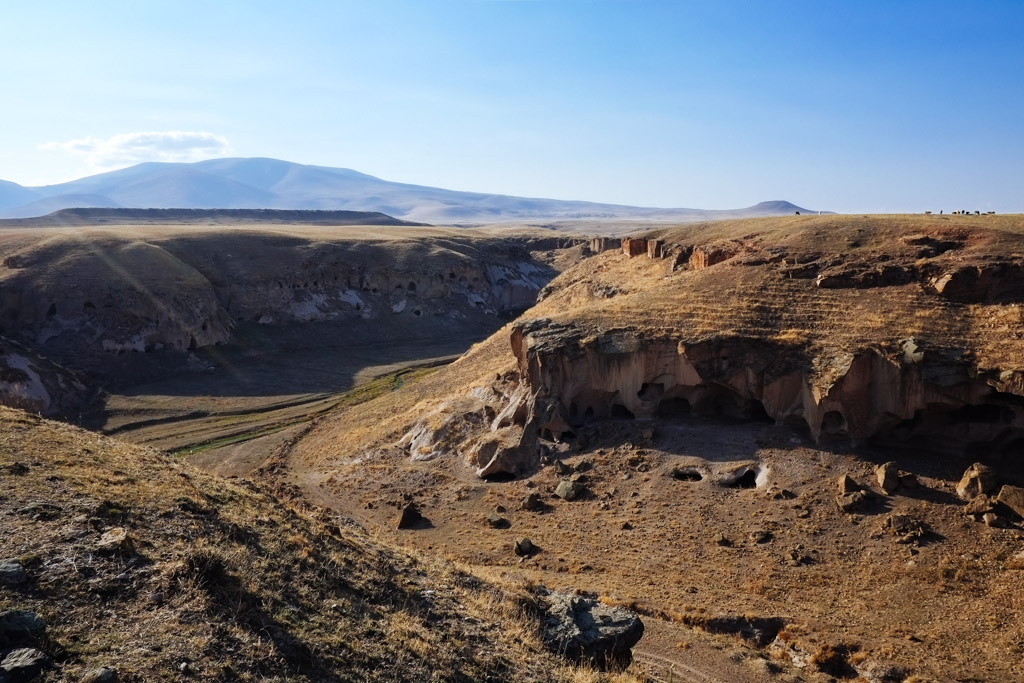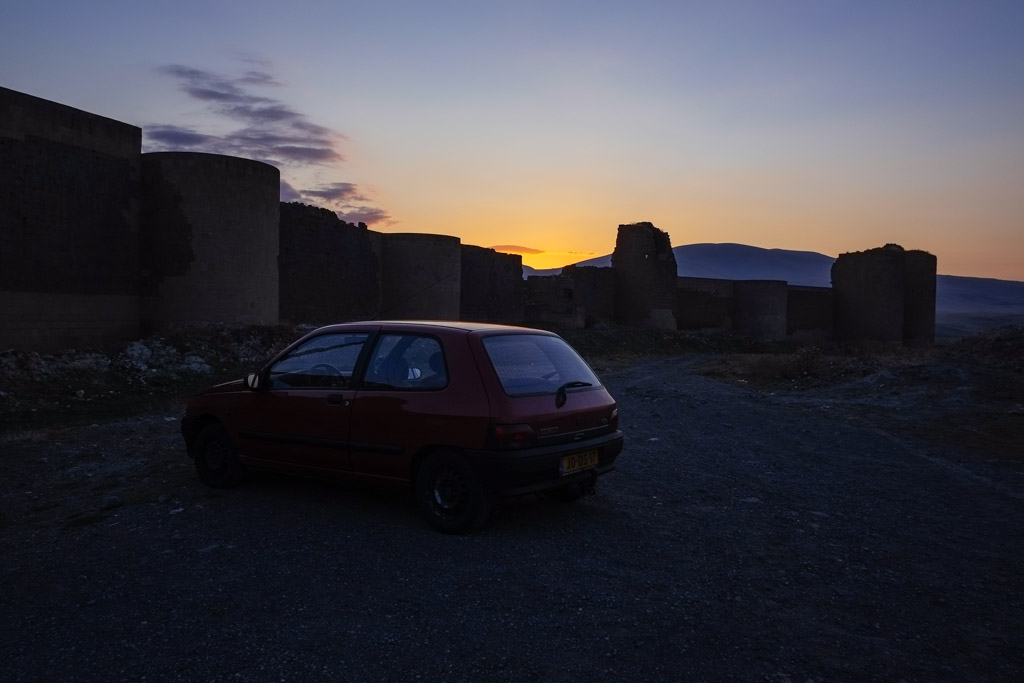 click to see an interactive map showing the location of this article
Located geographically right on the border of Turkey and Armenia, Ani decays next to an invisible line between two nations that for decades have given up on proper diplomatic relations. All land borders between the two, remain firmly closed. Currently, the ruined city of Ani lays on the Turkish side of the border. In the future, who knows. This land, historically, has a habit of moving invisible lines around.
From the abandoned city of Ani – in present day Turkey – I threw a rock across the barbed wire fence, and it landed in Armenia. In the weeks to come, I would travel from Turkey to the other side of Ani. However, in this present world of diplomatic games, it took me several days of travel – driving from Turkey, into Georgia, and then into Armenia – to make it to the other side of the fence. It was a nice drive to be sure. But, I couldn't help but think that Armenians must be pretty pissed off having to go through this extended international journey, just to visit their historical capital.
For sure, Ani is also important to the history of Turkey – Ani includes the first Mosque built on the Anatolian plateau. At around 1000 years old, it's still standing,  just down the street from a Cathedral. Indeed, a roster of armies and nations from the region have either ransacked, or layed claim to Ani, with the city changing hands many times throughout it's long history. It's a pearl, located in an area so strategic that sees modern day nations continuing to fidget and jockey for position in the area around Ani.
I met a friendly Armenian, firmly on the "other" side of Ani in a an Armenian town called Gyumri.
He was a strong man. A well travelled government official and martial arts devotee, with a heart of pure gold.
His face glowed when I mentioned that I had travelled to the historic city.
"It's an Armenian city, you know."
I told him I knew. I wanted to talk to him about all the things I had read about Armenia. But, there was a language barrier. We would need to stick to the basics.
We looked at each other, knowingly.
He rolled some fresh herbs into a piece of  Lavish bread, and offered one to each of my friends, and then to me.
We said cheers, and drank a shot of  Vodka.
I saw him talking to my female friend.
In this staunch Armenian land of both chivalry and machismo, I was about to find out that some things, don't need a lot of words.
Some things, men don't talk about to other men.
She leaned over and whispered to me, when he wasn't looking.
"He said that whenever he visits Ani, he cries."
Nate.
PS, yomadic.com is banned in Turkey.
BTW, I would love to send you the next dispatch, posted from some-where random around this planet (and you'll soon find out why YOMADIC email followers are my favourite followers):