Albanian Riviera – Revealing The Secrets of Europe's Cheapest Beach Paradise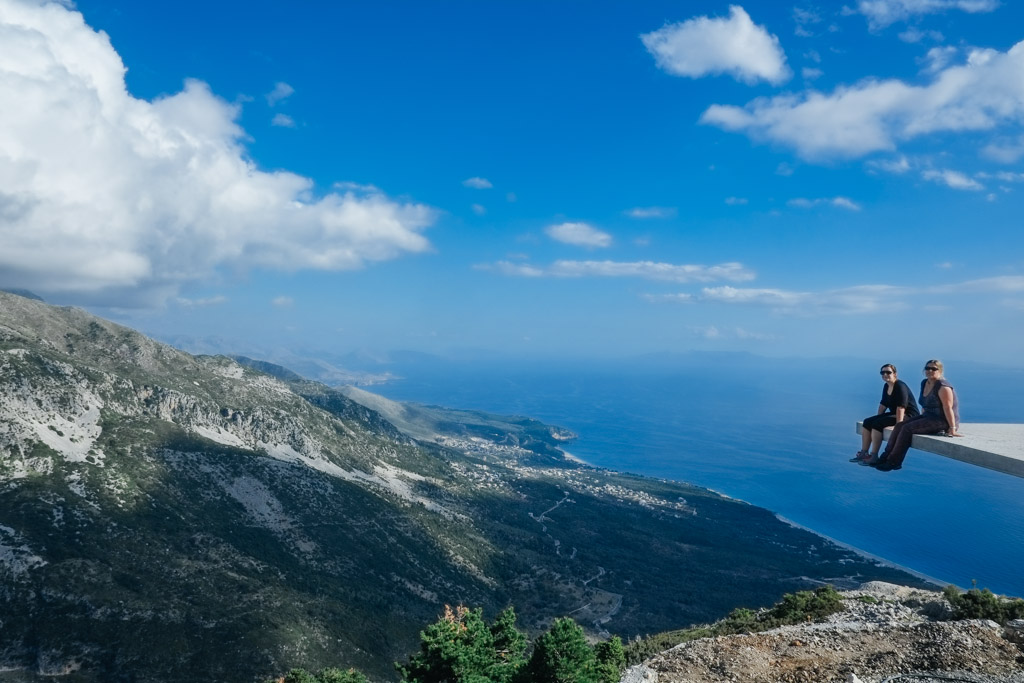 I haven't been to Palestine, so this will probably come across as ignorant. Berat, the UNESCO listed ancient "City of a Thouand Windows" in Albania, reminded me of Palestine. I was sitting in a small Albanian communist-era apartment, standardised and cookie-cut just like so many other apartments in Albania. The building was decayed, run down, but lived in and homely. Chipped and broken concrete steps rose internally five levels (no elevator), most of the light-bulbs are either not working, or missing. I used the light of my phone to see. None of this bothered me. I knew some of what Albania has been through over the last several decades, and was about to get another personal insight into the madness this country has recently endured.
In the lounge room, ornate stitched lace covered many surfaces. On the old television screen, an Albanian 24 hour news channel was flickering away. Two older ladies were feeding me incredible amounts of home made spinach Burek – a hearty Balkans style pie – and fresh, thick, yoghurt. They were smiling, happy, serviant to the point of making me feel slightly awkward. The generosity was a little overwhelming. They offered to descend the steps I had just walked up, and head down to buy me beer at the store. I looked at my Albanian friend, sitting next to me on the couch, we both smiled. He had invited me into the home of his Mother and Aunt, the sweetest couple of ladies you could ever meet. I couldn't possibly eat another slice of Burek, but they continued to offer me more. I didn't want to offend, but I had to refuse. He understood, and sensed my awkwardness. "Nate, this is how all Albanians will treat their guests. This is normal. Just sit, relax, and treat this like it is your own home."
I wanted to ask my friends mother so many questions. After spending some more time in the lounge-room, among the raft of lace doily's doing dual duty of protection and decoration, the smell of home made Spinach Burek thick in the air, I looked at two pairs of beautiful, smiling, eyes. They seemed fixated on me, a strange but welcome guest in their home, and it seemed as though they were waiting for my questions. I decided it was time. I asked my friend, to ask his mother a question.
Albania's recently tumultuous history had intrigued me, but all I had read was impersonal factual accounts of the disorder and chaos.
I wanted to know what Albania was really like, in 1997.
"Can you ask her, in 1997, when Albania broke down, if there were any shops open on the streets? Would you ask her what it was like, living here in Berat at that time?"
This was just 16 years ago in Albania, a European nation.
His mother would only leave the house in the morning, as the only things available for sale were bread, and some vegetables.
All of the "regular" shops had permanently closed.
She described shootings in the streets.
Indiscriminate murder, snipers from apartment blocks.
Gangs had taken over most of the Berat and the rest of Albania.
Society had crumbled.
And, it stayed in this torrid state this for several months.
There was no war in Albania at this time – it was pure, unadulterated, anarchic, angry, chaos.
In 1997, the Albanian government was toppled in the wake of a financial pyramid scheme that ended with the life savings of most Albanian citizens being stolen. Civil disorder ensued, and over two thousand people were murdered. Military bases were broken into, and looted of all weapons – including 3.5 million hand grenades, countless machine guns, and 1.5 billion rounds of ammunition.
Students were armed and organised by Mafia bosses. Weapons were distributed all over the country. It was estimated that every Albanian male over the age of ten years old had at least one firearm. All of Albania's major population centers were effected. Eventually, due in large part to the UN force of 7000 soldiers that arrived, order was finally restored. Over three million guns were then smuggled from Albania to Kosovo, and provided to the ethnically Albanian Kosovo Liberation Army, who then used the guns to fight with the Serbians during the Kosovo war, which was eventually stopped by NATO bombing downtown Belgrade, the capital of Serbia.
Welcome to the Balkans, circa late 1990's.
FYI – the Albanian episode of 1997, came after the multi-decade reign of one of the most brutal communist dictators of the 20th century – Enver Hoxha.
It was only in the early 1990's that Albanians became free to leave their own nation. Free to purchase a private motor vehicle for the first time ever. Free to verbally lambast the surrealistically ridiculous concrete bunker building program that prioritised the resources of the nation into constructing hundreds of thousands of bunkers, to defend against an invasion that was never likely to happen.
Albania, had it bad. Really bad. For a really long time.
So, is there any wonder that tourists aren't exactly thick on the ground in Albania?
But the thing is, that was then, and this is now.
Albania, has changed – dramatically changed.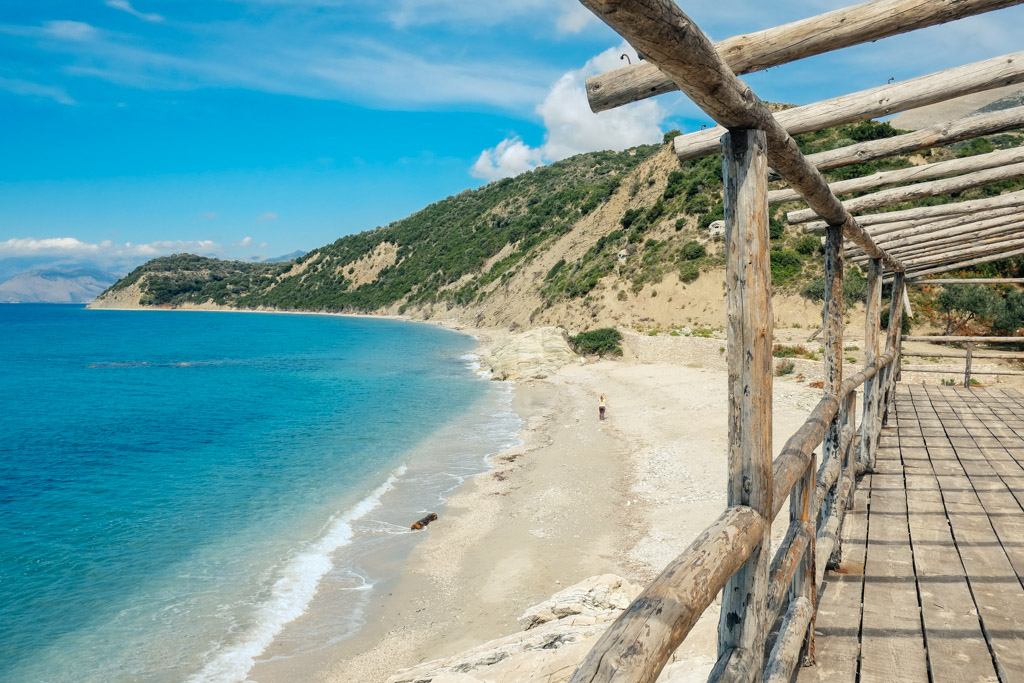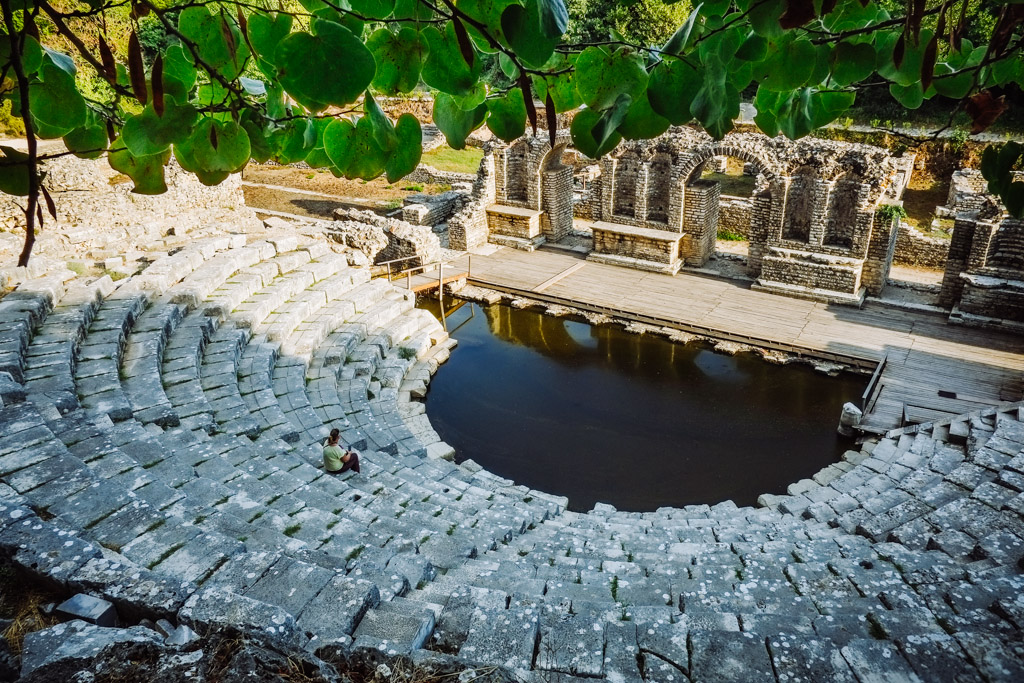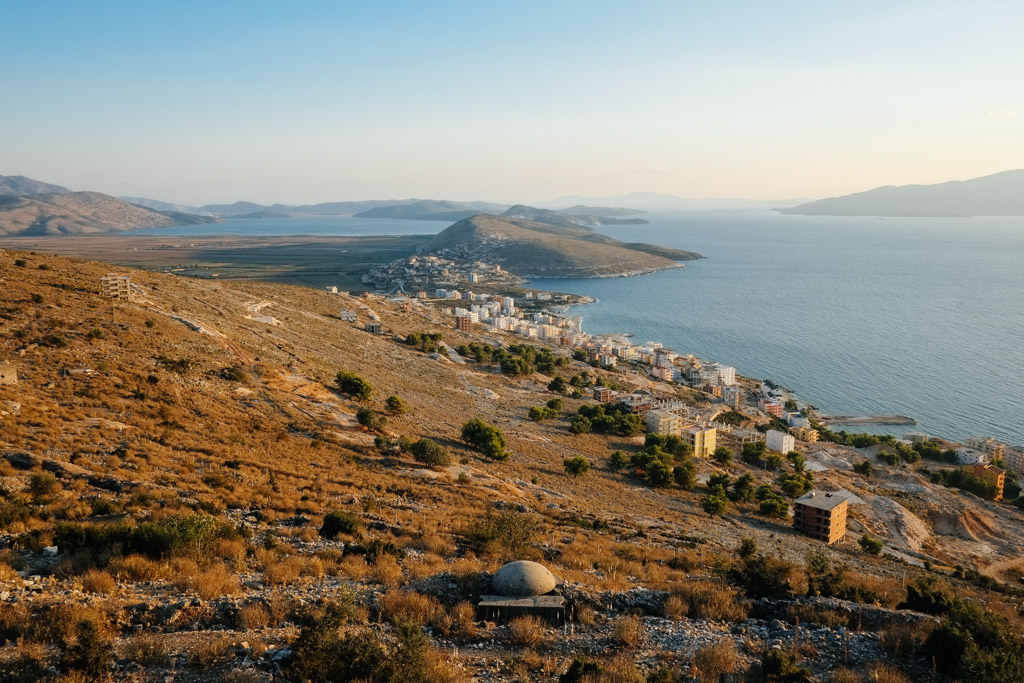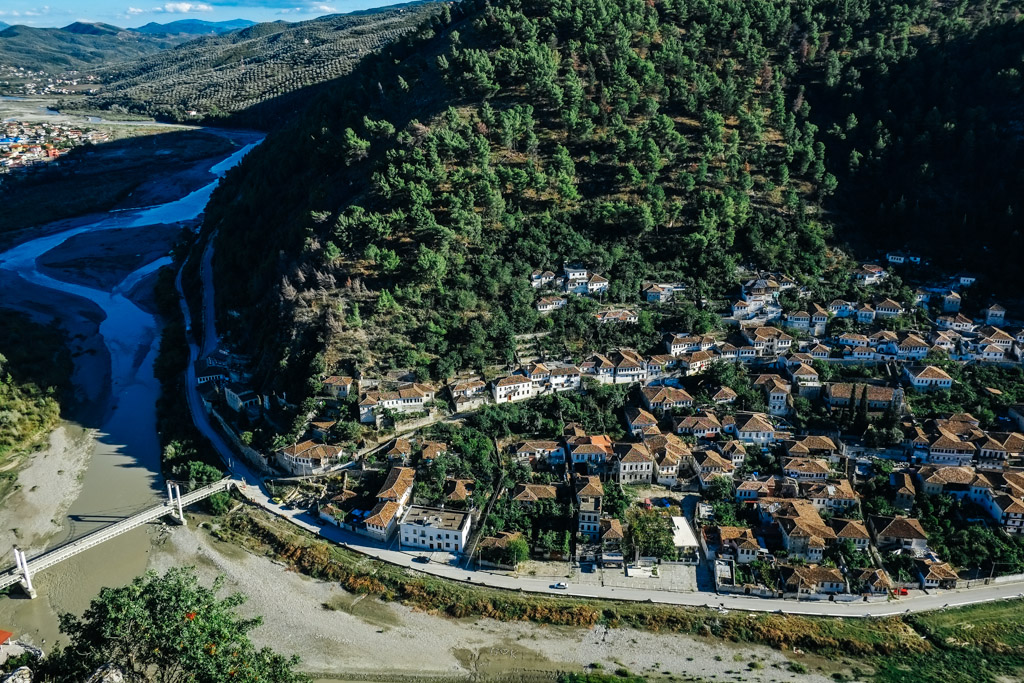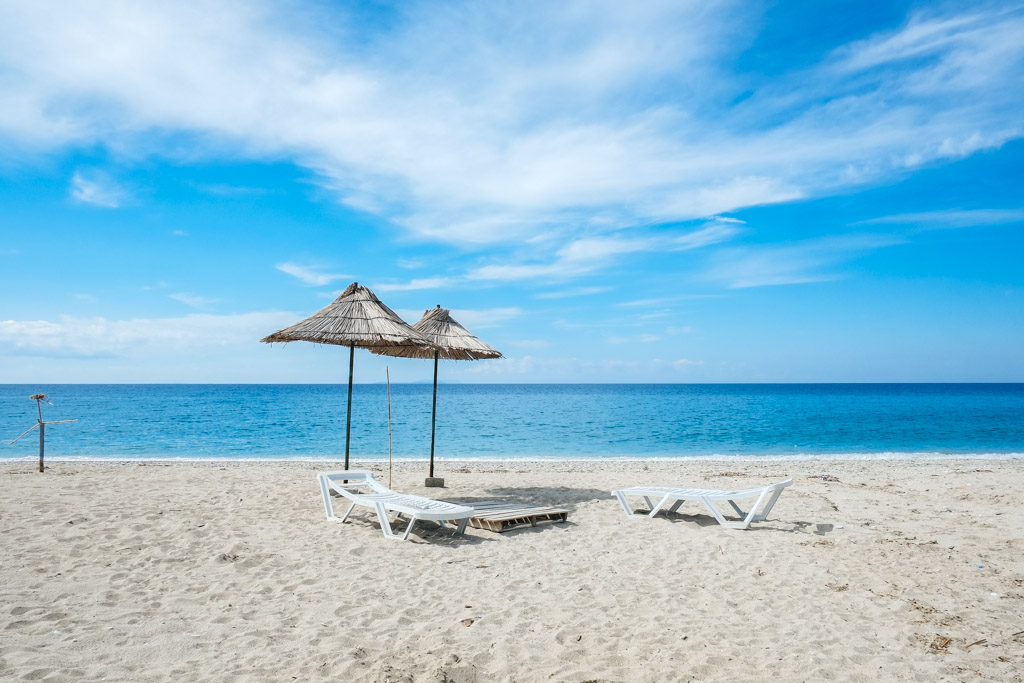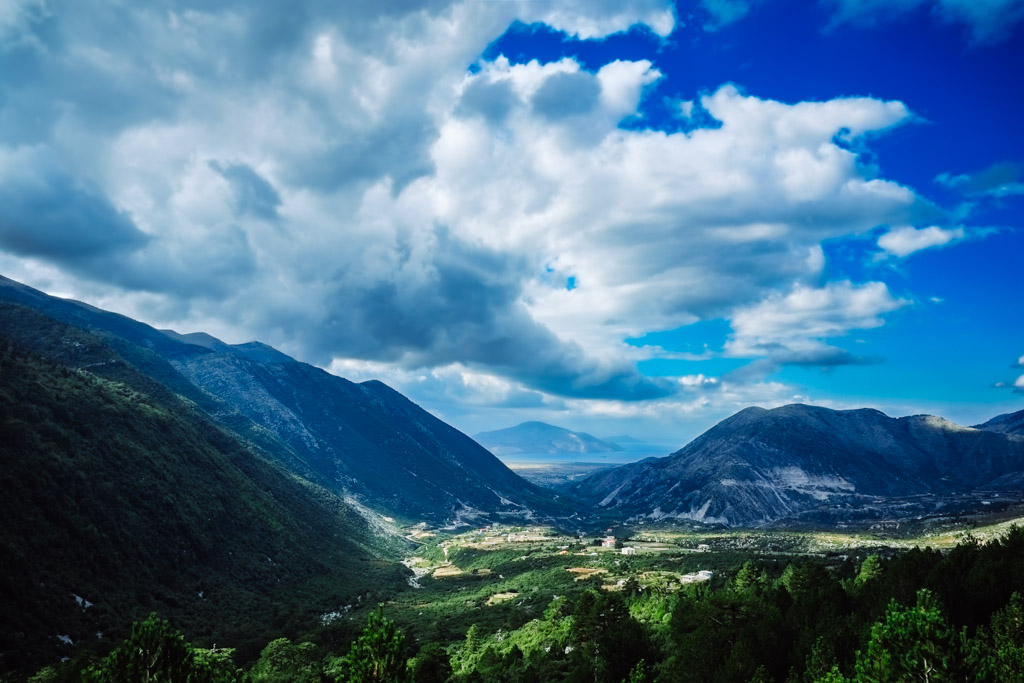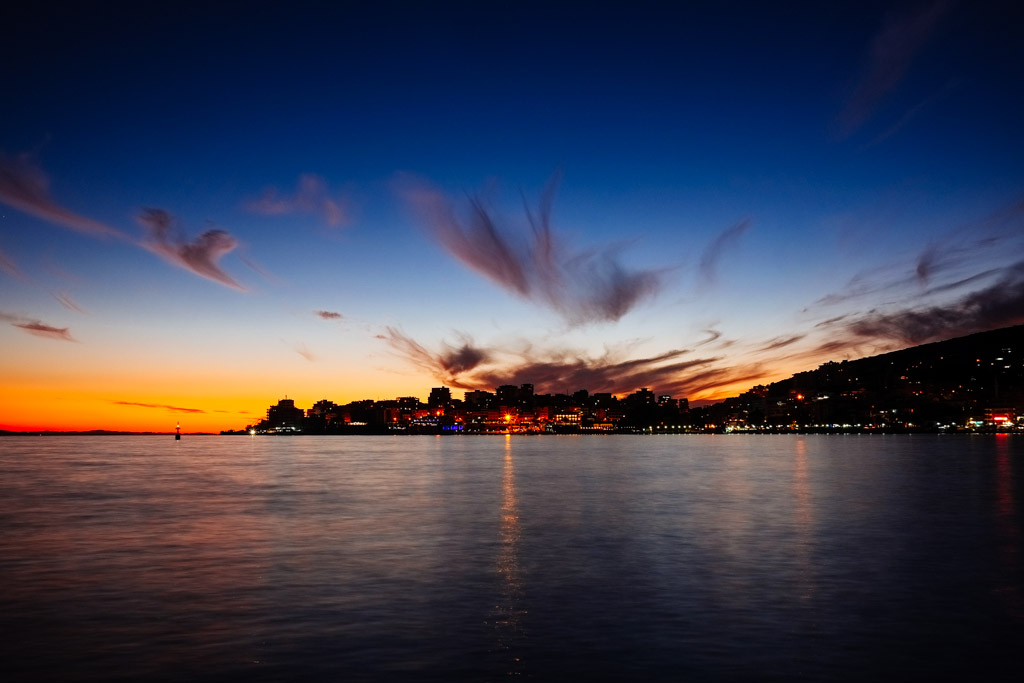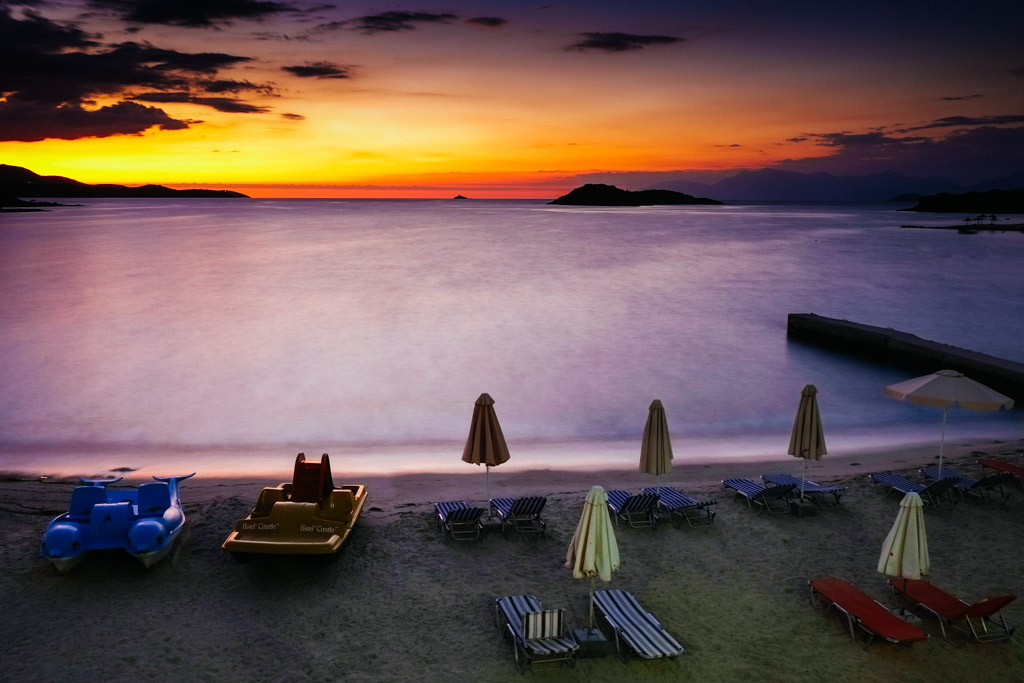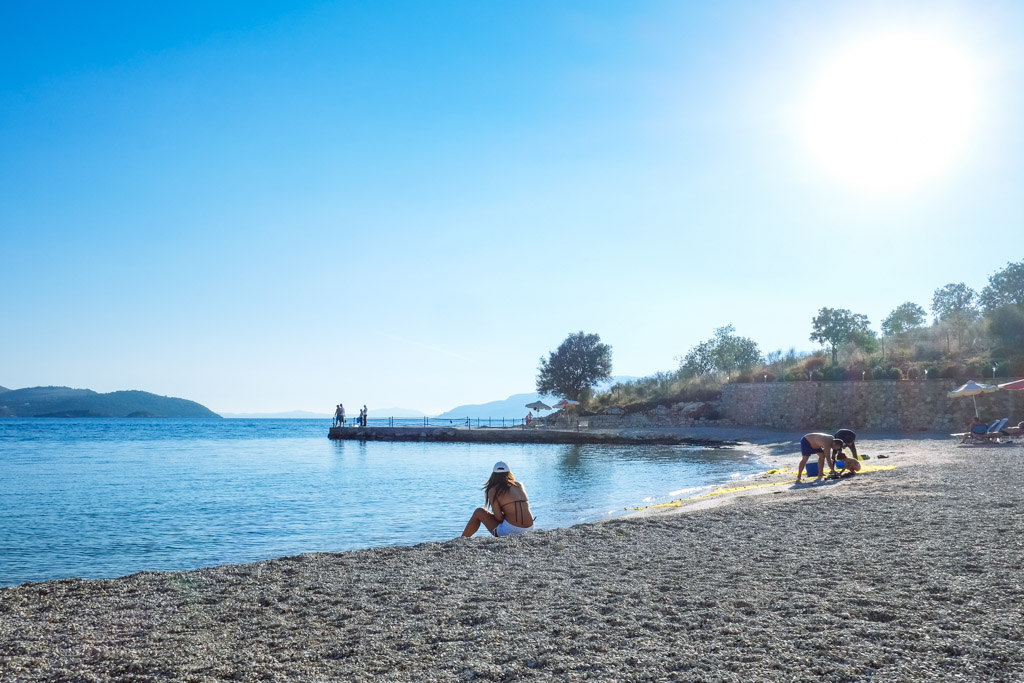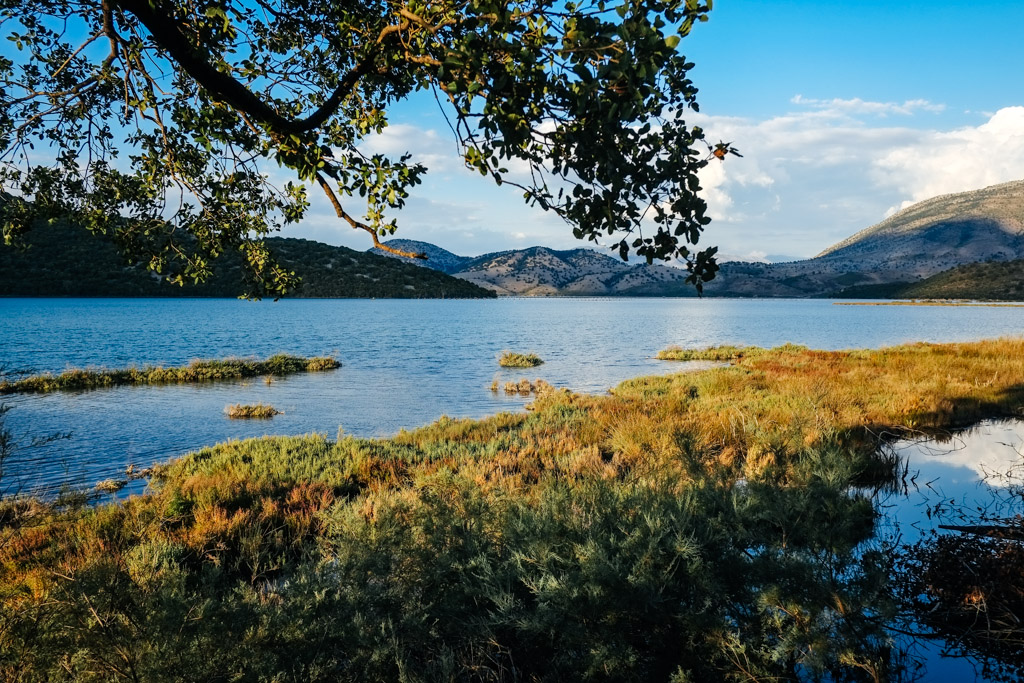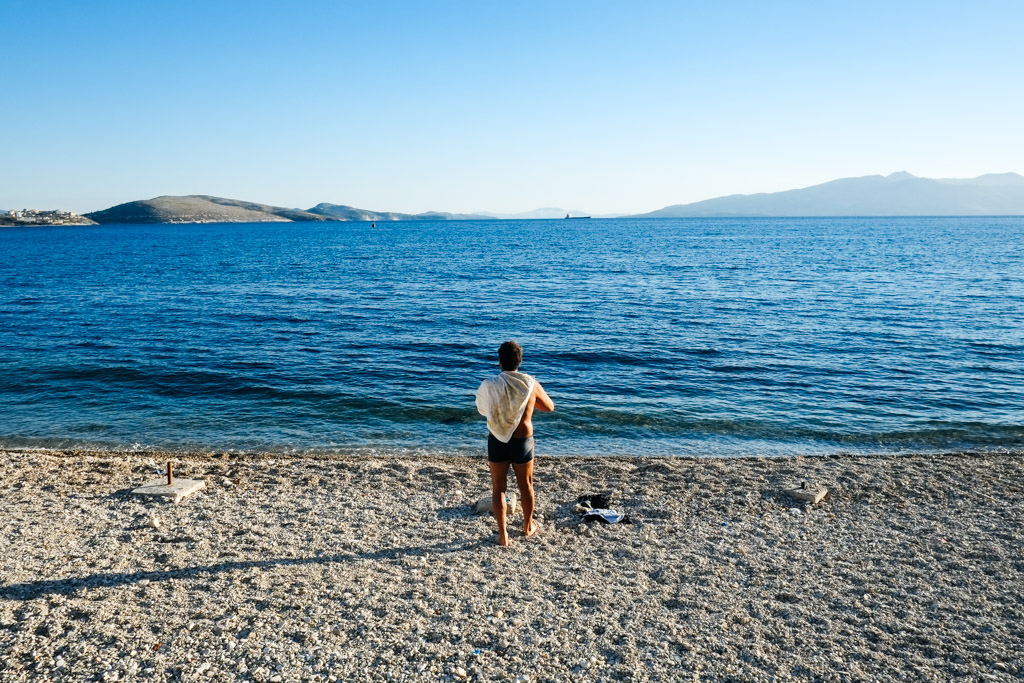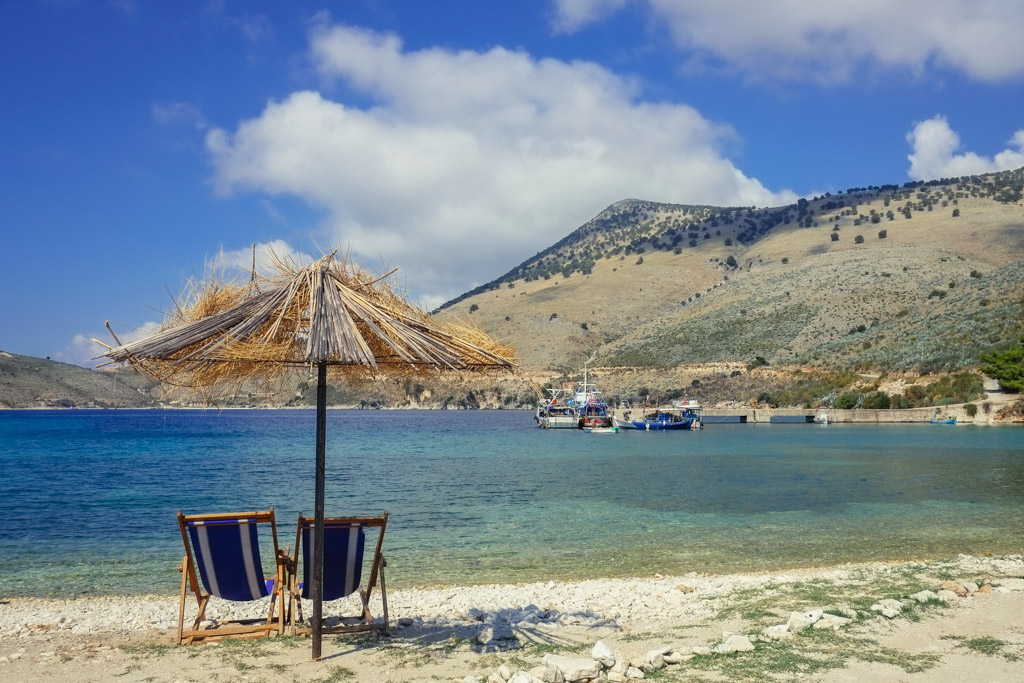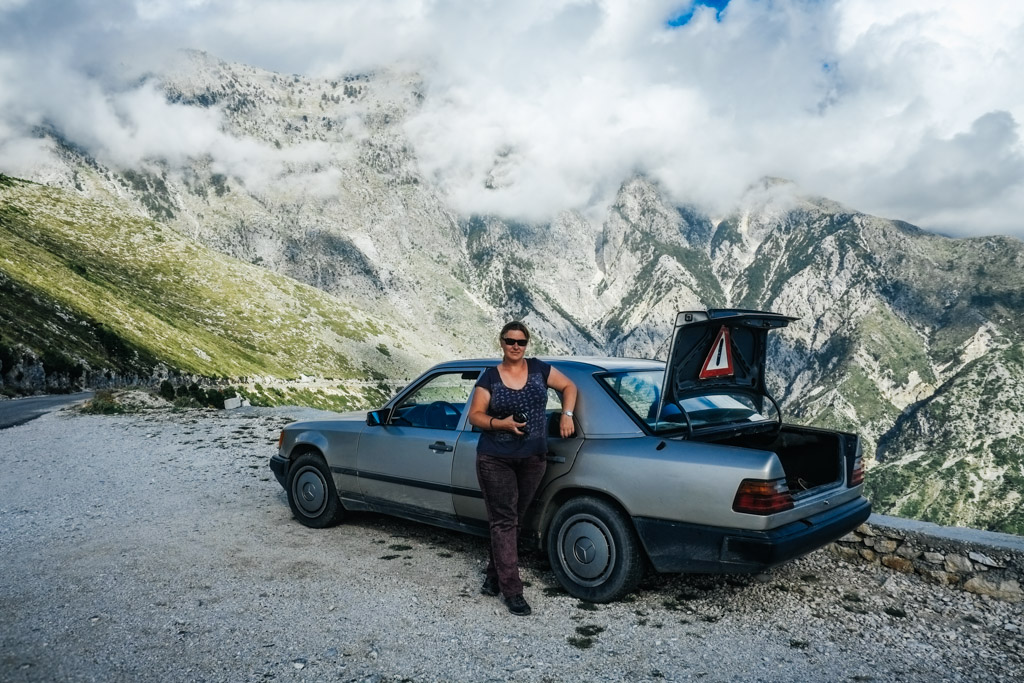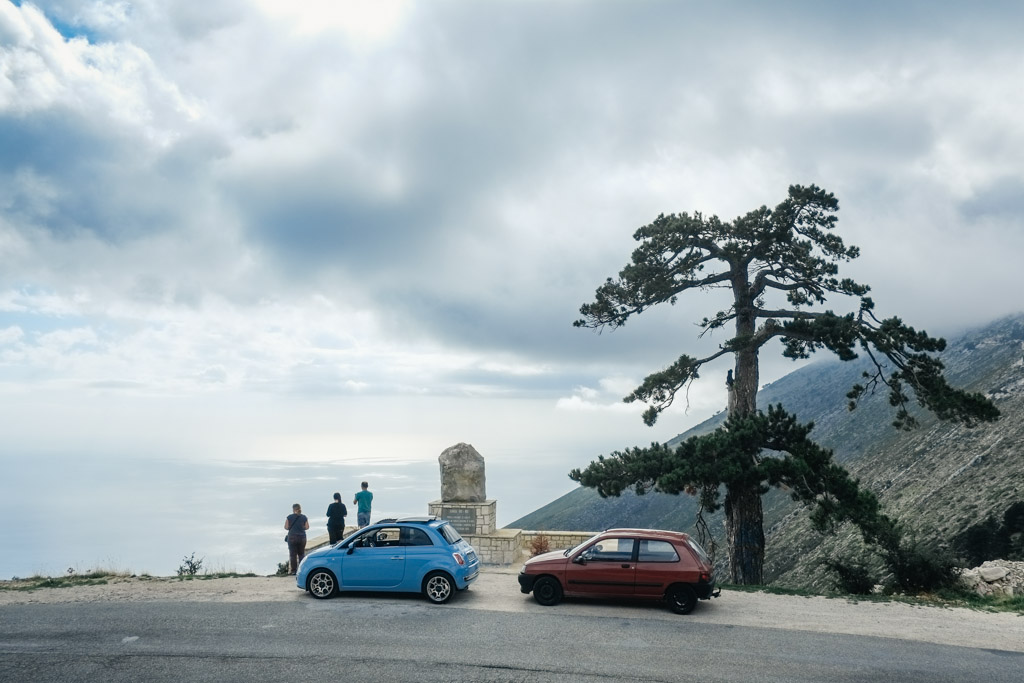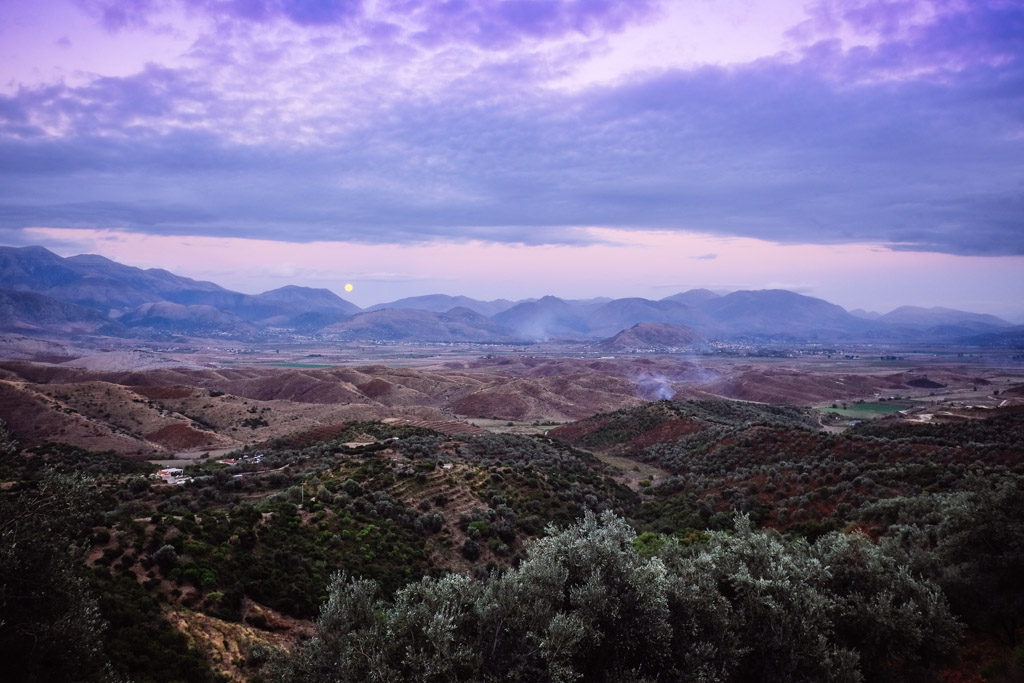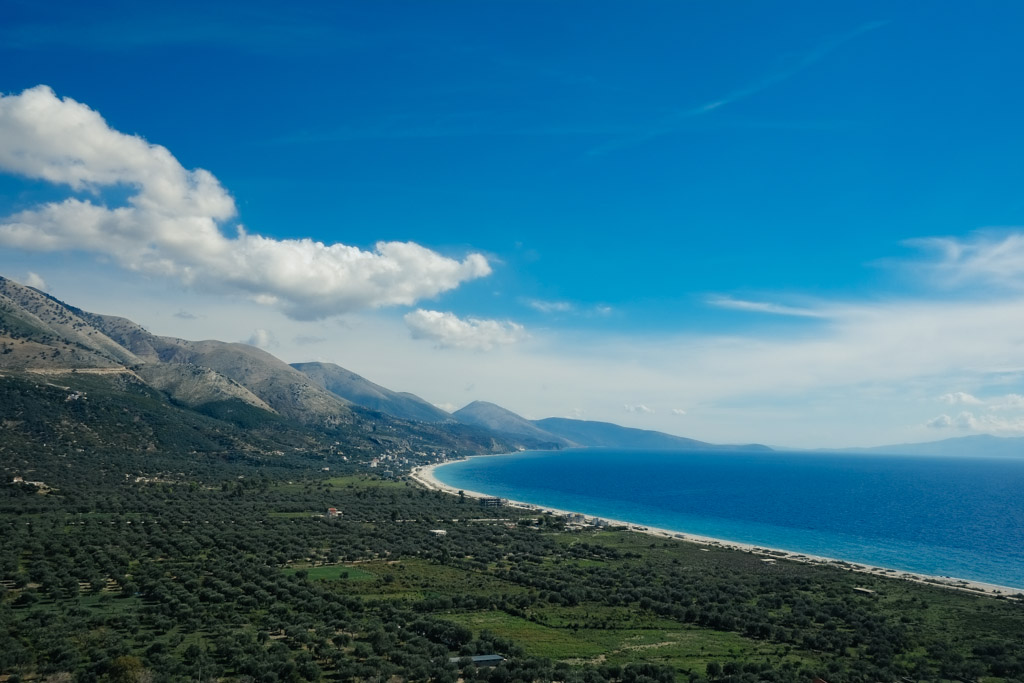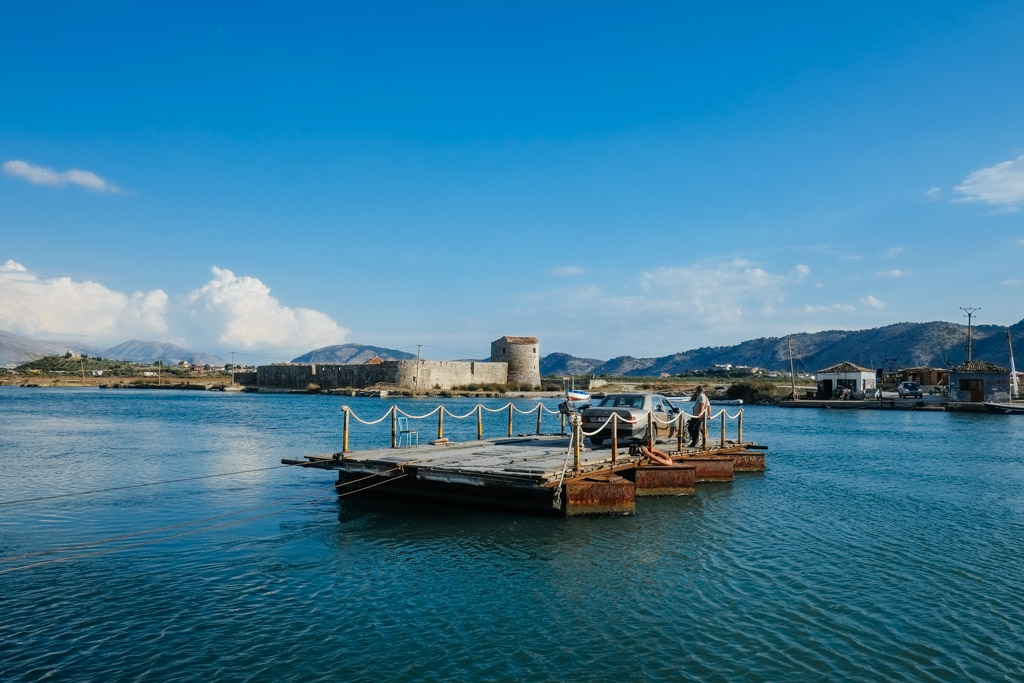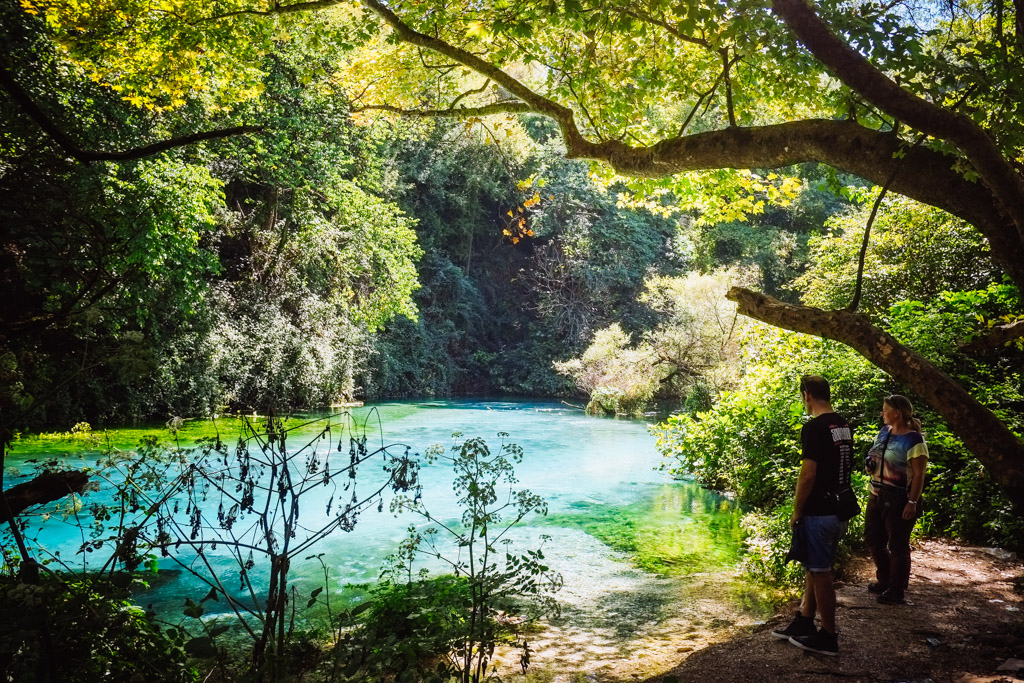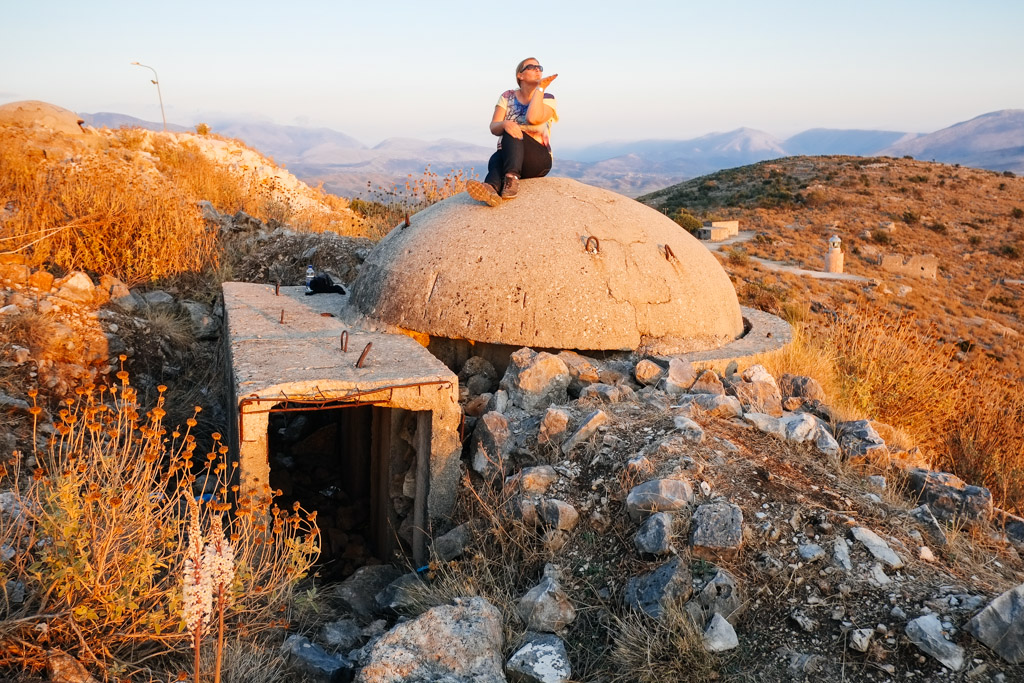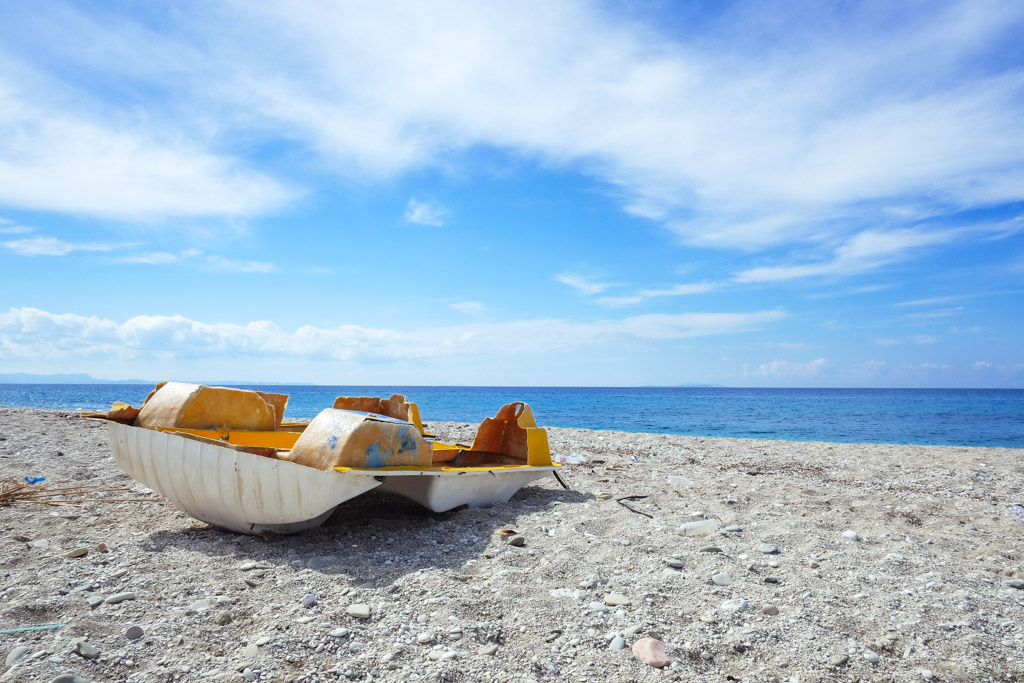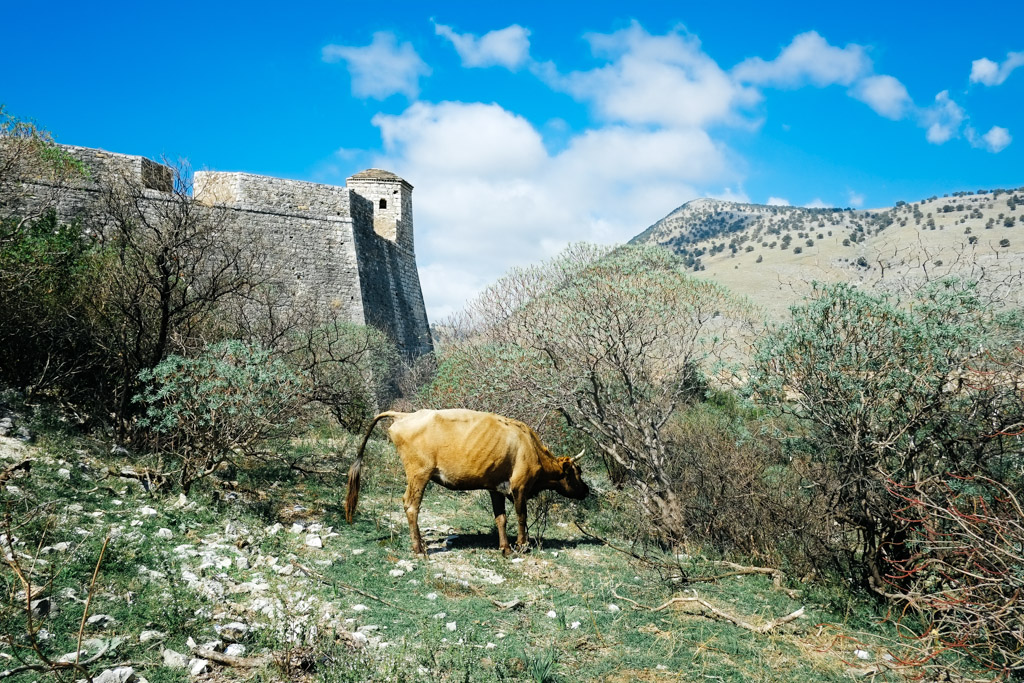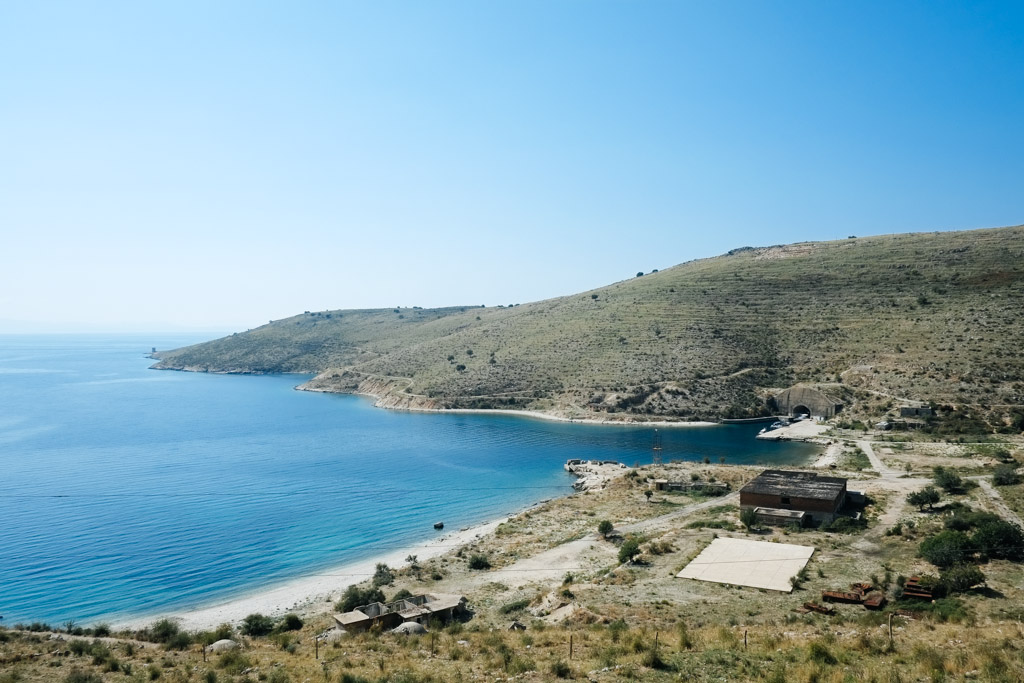 Not so long ago, I asked a question. Where in Europe could I spend some time, around summer, where there's nice beaches, warm weather, somewhere uncrowded, and inexpensive. I asked my friends, family, online buddies, and random blow-ins on twitter, the answer was the same. Nowhere. Nowhere in all of Europe, in summer, meets those conditions. It would be an impossible dream. I could go through all the possibilities I looked into, or just cut to the chase.
After spending a week in Berat, I spent several weeks on the Albanian Riviera – a mountainous section of the coastline in Southern Albania, leading down to the border with Greece. The Albanian Riviera during September, is incredible. In my opinion, the beaches are among the best I have ever seen.  Albania is safe, warm, inexpensive, uncrowded, and open for tourism. The Riviera is so good, it's borderline surreal.
The landscape is absolutely stunning. Beaches stretch for miles. Mountains abound. There are UNESCO listed towns, filled with Greek, Illyrian, Ottoman, and Albanian history. The photos here are just the beginning – I could do three more articles like this without any problem of running out of spectacular scenery. I won't dwell on the positives, because at this point it should be obvious. Great beaches, great food, great people, great prices, great weather.
Now, for the negatives. This is what the tourist brochures won't tell you. It's as honest, complete, and unbiased as I can be.
Rubbish is a problem. However – despite advice to the contrary, I discovered many absolutely pristine beaches.  Things are improving dramatically, but you will still see what is at times a shocking amount of rubbish in the most pristine of locations. The main reason for this, is that many communities don't have an official rubbish collection service. They need to deal with all of the rubbish, themselves. But, there is also an education, an awareness, a culture, that is lacking. I hope this improves in Albania, it' such an easy problem to solve.
Power blackouts were common outside of Tirana. In Himare, after a bad thunder and lightning storm the power went out for about 30 hours. I was told it also affected other towns on the Albanian Riviera. For the town of Himare, it was 100% no power. Cold showers, no internet, no lights, not a single luxury. Like Robinson Crusoe, but in a four star hotel. On the upside, the small town center was packed with people enjoying a coffee, Raki, glass of wine, or a meal, with friends and family. Many establishments had generators and candles, they were obviously prepared for this situation. This wasn't a one-off – in the city of Berat there was at least three power blackouts in the space of a week. Each time, lasting several hours.
Albanian roads can be terrible. Really, laughably, terrible. Large holes. Safety barriers missing. Driving on the wrong side of the road happens regularly, out of necessity. In the rare case that lines are actually marked, they're taken not as "rules" but "suggestions". Roads, that could barely be described as roads. Even in town centers. However, improvement has been made here as well – many cities are now connected by decent roads for a good stretch of the journey. The road along the Albanian Riviera, twisting up and down mountains, in and out of one glorious bay after another, was not perfect – but was pretty good. You still need to be aware that there are serious problems, and driving does become a bit taxing. I'll point out that unlike in Serbia and Romania, at no point did I get a flat tyre due to the roads. So that's something.
What about independent travellers, getting around without private transport? As I had a car, I'm just going on what I've seen, and been told. There are vans and buses that go pretty much everywhere all over the country. However, they're not always of the highest quality, and they don't always run to a schedule. Just don't be in a hurry, and talk to the locals – they will point you in the right direction, to find the right van or bus.
Dependent upon the time of year, you won't have Albania to yourself – it's not as off-the-beaten track as you might think. Especially the Riviera, which by all accounts is heaving during July and August. But, that's it. If you want some quiet, but still want great weather, travel before or after the peak season. September was ideal.
Albania really is inexpensive, similar to other cheaper Balkans nations. In September, I'm not sure that we paid more than about 10 or 15 Euros' per person for 3 star+ accommodation – such as Penthouse beachfront hotels with an enormous private terrace and panoramic views. Food and drink can be very cheap. There are options to spend more, should you feel like a great seafood meal in a stunning location. But in a word – Albania is cheap.
It's true, the hospitality and welcoming of Albanians is legendary. Some examples include the guy who offered me his four star hotel for six months – "I'm going to Athens, if you just pay the electricity and water, you can stay for free". I told him not to joke around, as I may take up the offer. He said he wasn't joking. Across the road, a beautiful beach not 50 meters away. I still wonder what I'm doing here, in Tbilisi, instead of Himare, on the Albanian Riviera. I also have two bottles of 23 year old "Raki" – Albanian/Balkan spirits, given to me from a private stash of an 83 year old man. Both Phillipa and I had haircuts for free, as the people with us refused to allow us to pay. I've had more meals given to me than I can count. When you wave a friendly hello at a stranger on the streets, Albanian's always smile and wave back. It's not unexpected – it's normal.
There is so much to see, there really is.
But, Albania is not for everyone.
It is however, for me.
Just like the last time I visited, I say again –  I hope I will return to Albania.
And I have a feeling there will be a few more people joining me next time.
Nate.
PS, Ok, that was the longest period between posts since Yomadic began. The thing is, I've been busy. Really, really, busy. I'm in the midst of the longest road trip so far. Those of you on the Yomadic Facebook Page, have some idea what is going on. For the rest of you, I'll get Yomadic up to date really soon.
PPS, I spent about a month in Albania, and it's all thanks to my new friends Andrea and Ferbent. I've said it before, and I'll say it again – thank you, from the bottom of my heart.
BTW, I would love to send you the next dispatch, posted from some-where random around this planet (and you'll soon find out why YOMADIC email followers are my favourite followers):