Seventeen Countries, 27 Days, 350 Euro – European Road Trip Part Two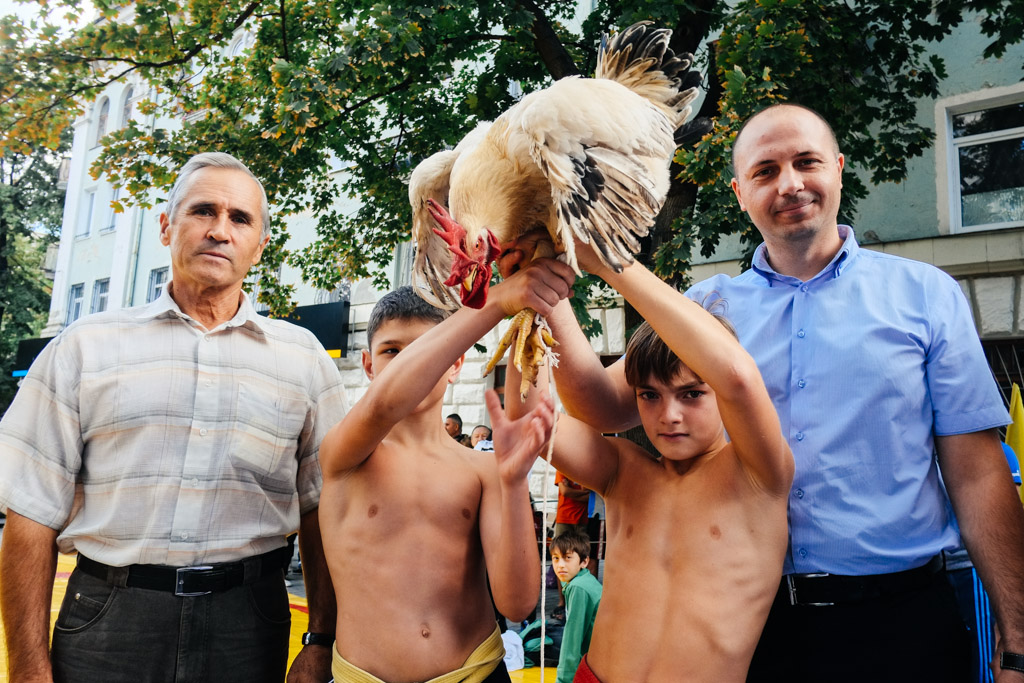 It's been more than five thousand kilometers, so far. The car, which cost 350 Euro, has taken Phillipa, myself, and a small handful of extras (the nice guy from Sweden, the English guy who lives in Bulgaria who may be on some kind of "watch-list") safely from the Netherlands, to Belgium, Luxembourg, France, Switzerland, Lichtenstein, Germany, Austria, Slovenia, Croatia, Serbia, Romania, The Republic of Moldova, Bulgaria, Macedonia, the breakaway territory of Transnistria, and now to the UNESCO listed city of Berat, Albania (city of a thousand windows). Seventeen countries, in just a few weeks or so. And boy, are my arms tired. OK, that's the wrong punchline for a different joke.
"Nancy" the 1994 Clio hatchback, has done her job. For now. She has proven that European holidays can be cheap holidays (well, relatively cheap). I haven't exactly kept track of the fuel that I've spent, but I can say that it's more than what Nancy cost in the first place. Either way, if you added up the total costs of the road trip, and divided it by seventeen countries – it's an absolute bargain. Apart from hitch-hiking, there is no way to cover so much ground in Europe for a relatively inexpensive price. I hope more people look into the very feasible option of a European road trip. Do you really want to see Europe? Simple – drive.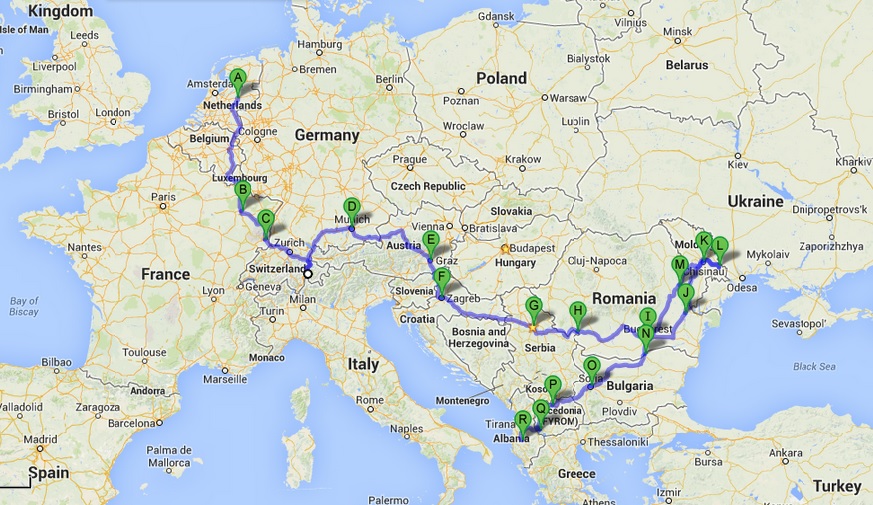 Naturally, I've taken thousands of photos, and have more than a tale or two in the works. But, at this point, I thought it would be good to just have a pause, and try to figure out what's next. Coming up over the next couple of months – surprise – my travel plans are a mystery even to me. The immediate plan is to continue the exploration of Albania for a bit longer – in fact, a desire to really see Albania (despite what I saw the first time around earlier this year) was one of the real motivations behind purchasing a car in the first place. Have you ever tried to get around Albania by public transport, as a foreigner, not speaking the local language? Not exactly straight forward.
After Albania, it's likely that more time will be spent in the Balkans. I'm currently deciding where a good base would be for a longer period of time – perhaps a month in one spot. Front runners at the moment are Lake Ohrid in Macedonia, and Belgrade (which both feel like my home away from home). However, as of tonight, no specific plans have been made, and so I could end up anywhere.
Heading into the later part of this year, things get really interesting. Because I have no idea at all where I will be. Plenty of options are being floated during my regular "business meetings" with Phillipa (Vodka is the current "idea generator"). Georgia/Azerbaijan/Armenia, Iran, Turkey, more time in the Balkans region, some further afield suggestions such as Mexico, I've heard Colombia is nice –  if anyone has an offer I can't refuse, let me know. I'm available. the thing is, at the end of October it will be a full year that I have spent in Europe. Despite having one of the best years of my life, I feel like a change is coming. I never, ever anticipated spending an entire year in this continent – particularly in some of the lesser travelled regions of Eastern and South Eastern Europe, but I'm so glad I have.
Europe is being good to me lately – new friends are being made on the road. And it seems either everyone has a blog these days,  so allow me to do some shout-outs. I'm currently travelling with Ferbent and Andrea. Ferbent is Albanian, from the city of Berat, and his wife Andrea writes over at Rear View Mirror. Recently in Bucharest I met up with Wandering Earl, who has been mentioned on this blog before – due in no small part to his circa 5000 days of travel and counting. Phillipa and I caught up with Earl and had a few meals, a few drinks, and a chat about how long term travel isn't for everyone.
Narcissa, one of Romania's most popular travel bloggers and one half of 'The Travel Girls" filled me in on her future life. We first met in Belgrade earlier this year, and it was great to get an impromptu tour through the old town of Bucharest with the always charming Narcissa. Darmon Richter is one of the worlds most infamous urban exploration afficiandos. You may remember Darmon from such exploits as "hey Nate, come check out this UFO shaped abandoned communist party headquarters perched atop a mountain in the middle of Bulgaria". Darmon had the bright idea of checking out Transnistria for their Independence Day, so we wrestled him away from the watch list, he jumped in the back of Nancy and off we went to Transnistria.
Amazingly, some people don't even have blogs. Despite being an uber-capitalist, I guess that Ovidiu – a proud local Romanian that I met in Bulgaria who recently showed me around Bucharest, can't afford his own blog. Ovidiu, if you read this, remember that in the Communist era you would have been given your own blog by the government. Think about that, buddy. Ovidiu and I enjoyed such fun nights. "Hey Ovidiu, can you drive me around the most dangerous part of Bucharest?" "Sure! Let's go!". Ovidiu always says yes.
So, that's an update from me.  The map in this post shows each location where I have spent at least one night, snaking my way across Europe. This is a journey that without a car would border on insanity. With a car, it's just been a blast.
Today is day number 413 of this journey.
And I'm just getting started.
There is so much more to come, as I recap on the places I've been over the last few weeks throughout Eastern Europe, as well as commencing new journey's throughout Albania.
Yes, I have more photos of people holding chickens.
Nate
PS, part three of the road trip is right here, and part one is right here.
BTW, I would love to send you the next dispatch, posted from some-where random around this planet (and you'll soon find out why YOMADIC email followers are my favourite followers):