Over the next few days, I'll probably be inside Russian-built taxi-cabs, driven by smiling men with mouths full of gold, criss-crossing remote parts of Tajikistan and Uzbekistan. Beyond that, any certainties will be in short supply. If all goes well, I'll be squeezing in an overnighter in Termez, the busy supply hub for NATO operations located right on the Afghanistan border. Heading towards the Turkmenistan border, hopefully with a Letter of Invitation in hand, supposedly I'll be allowed to exchange that letter for a rare and coveted five-day transit visa to the mysterious nation of Turkmenistan. And if that letter doesn't come through, I'm screwed.
I've come to accept some hard-earned lessons that are part-and-parcel with the lifestyle of a transient hobo. Expect the unexpected. Uncertainty will persist. If you find yourself half-drunk, bare-foot, on the icy streets of Kazakhstan in winter, feet swelling with ominous dark patches beginning to spread, seek immediate medical attention. And, don't leave Tajikistan tomorrow, to cross overland through Uzbekistan on a transit Visa, if the Embassy of Turkmenistan here in Dushanbe hasn't emailed me a Letter of Invitation. Really, don't.
Receiving the LOI is dependent upon the worker-bees of President Gurbanguly Berdymukhammedov. He seems like a nice enough bloke. His policies include scaling back on the Turkmen "sacred oath" – part of which states that the speaker's tongue should shrivel if he ever speaks ill of Turkmenistan or its president – no longer is there a requirement to recite the oath multiple times a day, now it's reserved only for "special occasions." As for his employees, the last email I received from the very friendly Turkmenistan diplomat here in Dushanbe, stated "do not worry now all ok announced later when I received a response to your request".
I've read that email multiple times.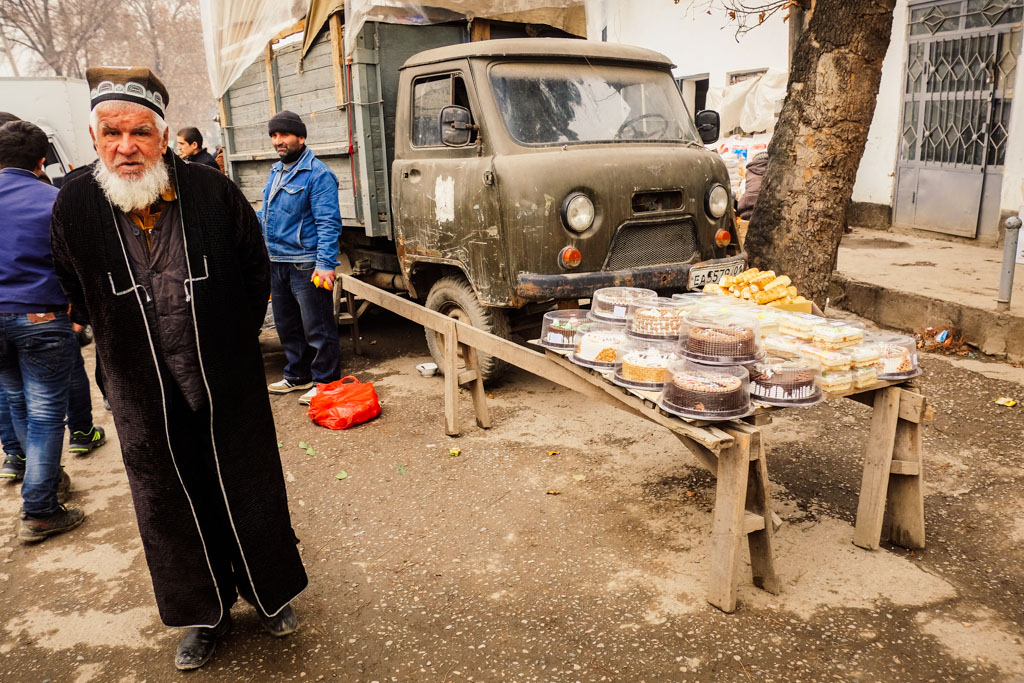 Let's say the email comes through, before I reach the Turkmenistan border. On Monday, I would need to exit Uzbekistan, and walk towards Farap. The thing is, before arriving in Turkmenistan proper, I'll be walking through "no mans land". The empty, unclaimed region between the two countries. At the far end of no-mans-land are the fabled gates to Turkmenistan – where I'll pull out the printed copy of my email from the Turkmenistan embassy, and present it to the officials.
Perhaps, as some reports have stated, the border officials won't accept the unsigned and unstamped printed copy of my email, as sufficient proof of an official Letter of Invitation. They refuse to issue my Turkmenistan transit visa. I'm denied entry, and I won't be able to return to Uzbekistan, because my visa there will have expired. Phillipa and I would be stuck in no-mans-land. Marooned between two Central Asian nations, a little West from the tourism hot-bed of Afghanistan, just a little North of Iran, forever. Slightly, annoying.
On the plus side, maybe it wouldn't be so bad. I'll make sure I'm carrying a bottle of  Vodka and a packet of chips, so the first few hours in the Karakum Desert no-mans-land should be a fucking barrel of laughs.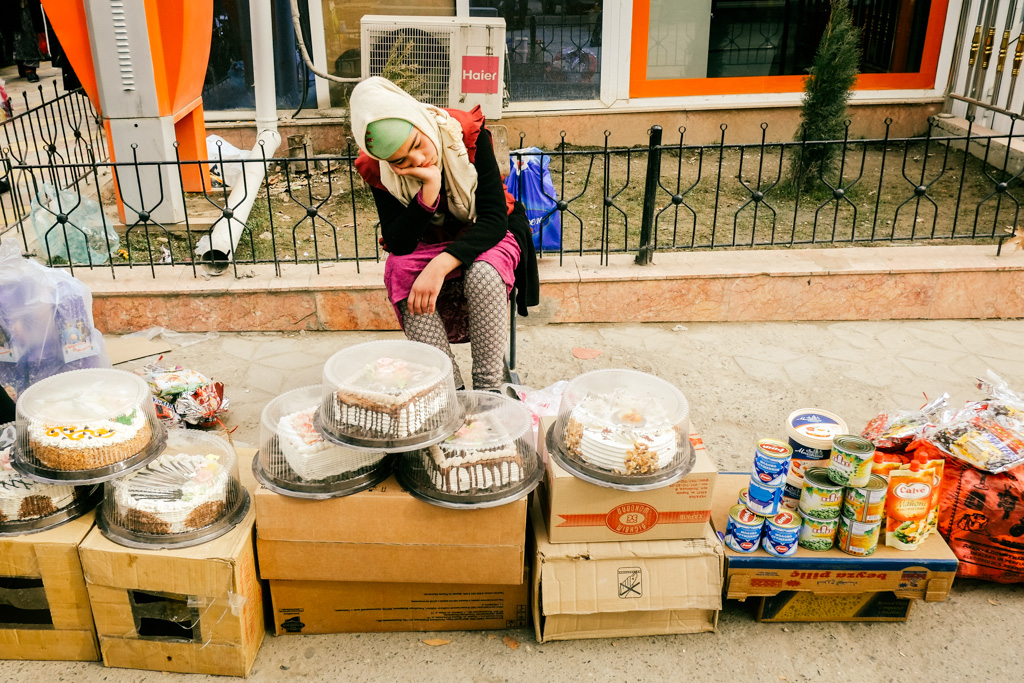 click to see an interactive map showing the location of this article
I've got my favouite movies on my laptop. My music collection on my phone. But soon enough, the batteries will die. As the raging tones of Killer Mike begin to fade, and the dark of desert night descends, I'll put my arm around Phillipa, look out at the distant twinkling lights of Farap, and think to myself, another bucket-list item, done.
The reality is, the best travel plans sometimes get disrupted. Despite wanting to visit Turkmensitan, I can feel it slipping through my grip. Either way, I'll be making a decision tomorrow. Either head on out of Dushanbe, and hope the email comes through. Or, book a flight and head to Iran on Monday morning.
How times change.
When I first visited Iran, back in 2012, I didn't think in 2015 I would be calling it the "safe option".
Nate
PS, I'm travelling to Iran to put the finishing touches on the upcoming Yomadic Un-tour. Join me, on the Yomadic October Iran trip (May trip has already sold out) …it's *the* travel opportunity of 2015. In my opinion, Iran is the number one tourist destination on the planet. For details on your trip of a lifetime, click here.

BTW, I would love to send you the next dispatch, posted from some-where random around this planet (and you'll soon find out why YOMADIC email followers are my favourite followers):