Stolipinovo, a ghetto neighbourhood near to the center of one of Europe's oldest and most historical cities, can safely be described as third-world, poverty stricken, rampant with disease, heavily polluted, and somewhat shocking. As many as fifty-thousand predominantly Roma (Gypsy) people are densely packed into concrete communist-era apartment blocks, or within the surrounding tapestry of hobbled-together shacks and shanties. In both cases, many survive without running water.
Much of the district is covered in a putrid sea of trash. Broken sewerage and water pipes leave large pools of fetid water along the main boulevards. Not so long ago, a hepatitis epidemic ran through the area. Unemployment and crime, are off the charts. Many children don't attend school. Recently listed as the worst place on the planet to take a short vacation, Stolipinovo is a parallel world that defies belief, just a short drive from the heart of Plovdiv, Bulgaria. This is the largest Gypsy ghetto in Europe.
Along with a Nepalese photojournalist, and two local Bulgarian girls roped into providing translation duties, we walked to Stolipinovo from the city centre of Plovdiv, Bulgaria. It's only about a two or three kilometer journey. Chatting on the way, I discovered that neither of the local girls had ever walked around "the ghetto", but both seemed somewhat curious. Until now, they had only read and seen tales from Stolipinovo in the local media – dominated by reports of drugs, murder, crime, and poverty. Now, they would see for themselves just what the ghetto down the street was all about.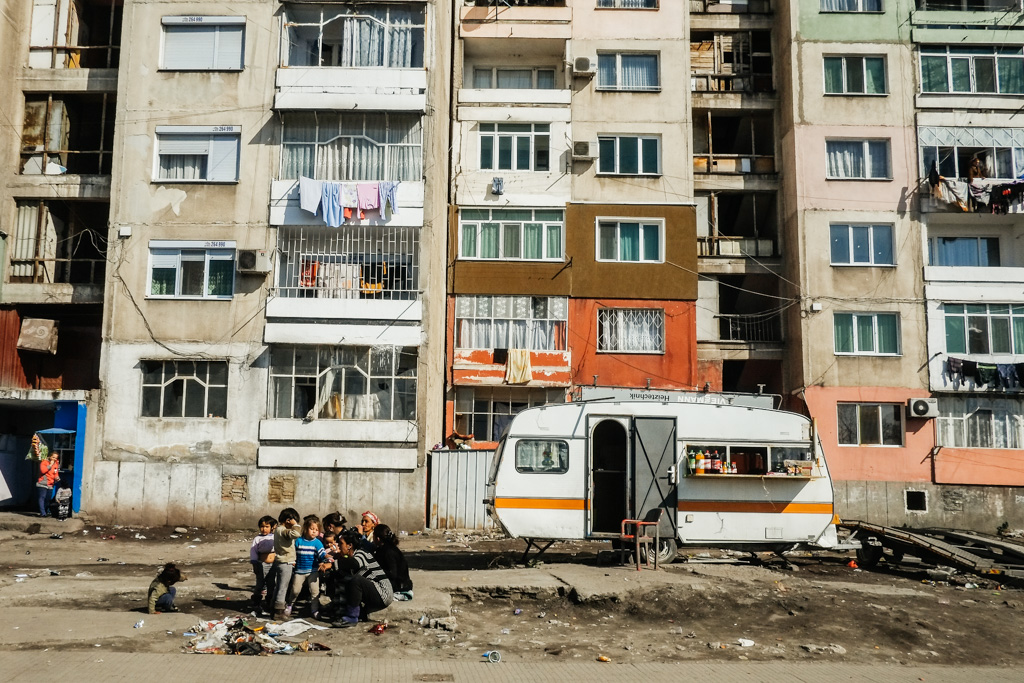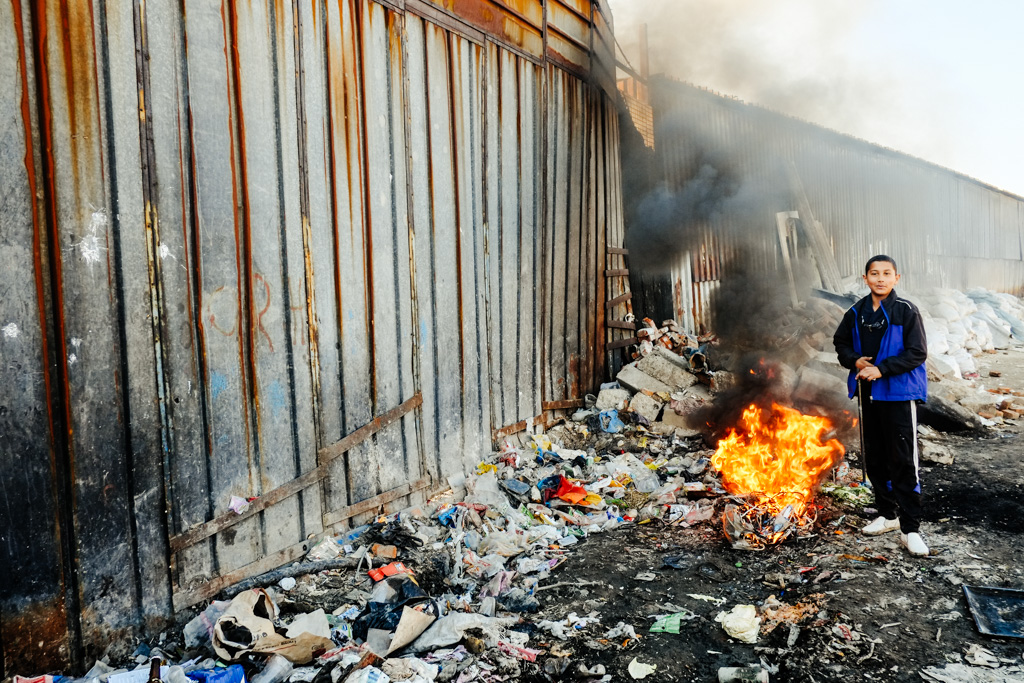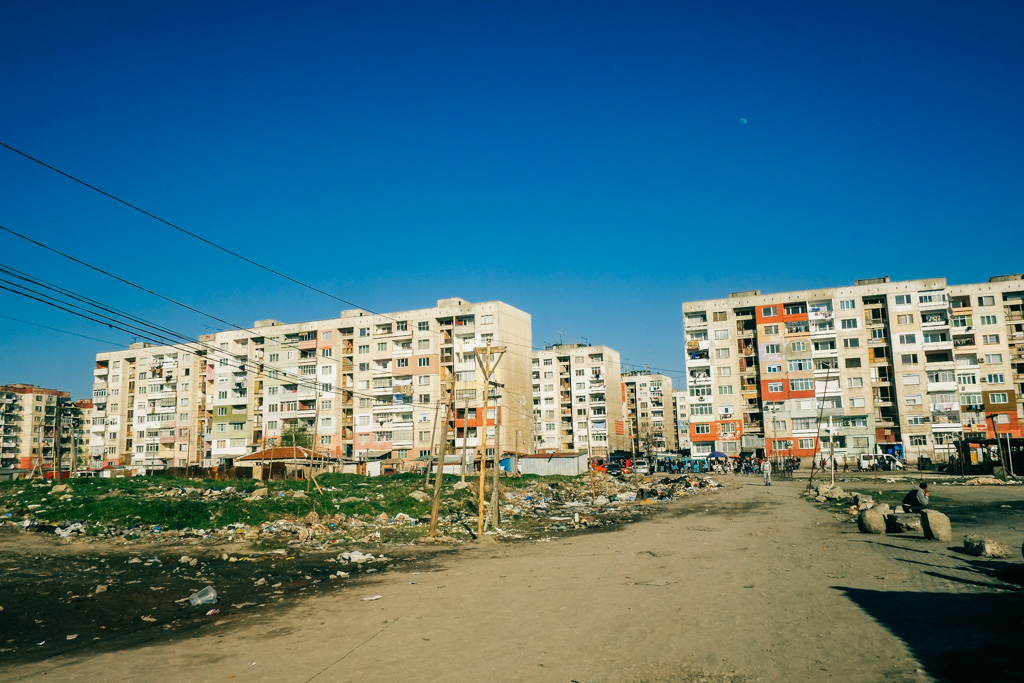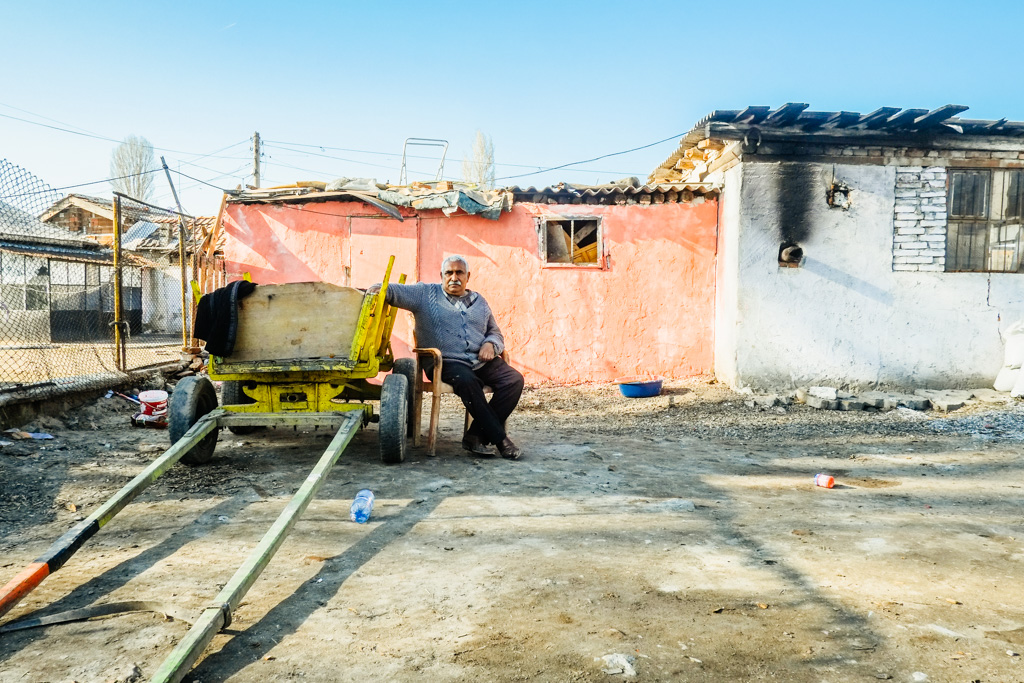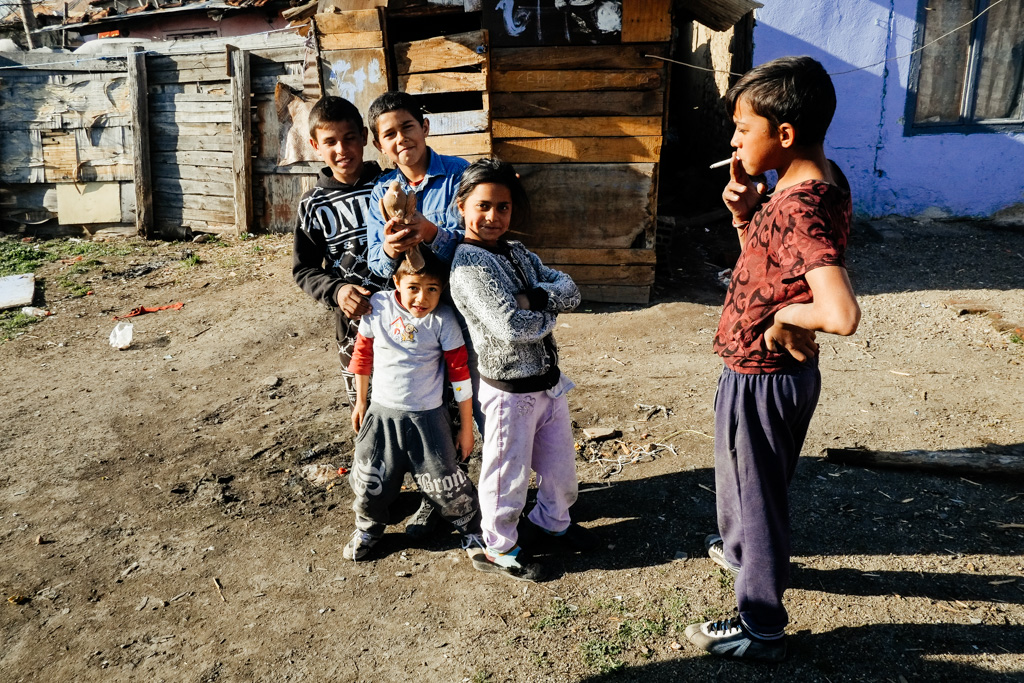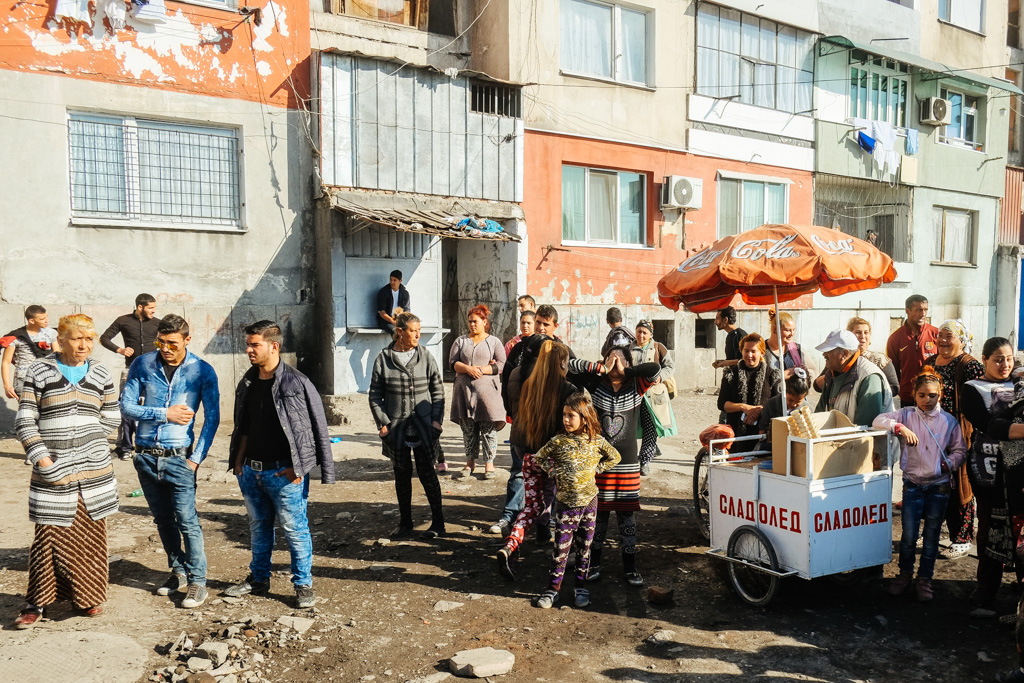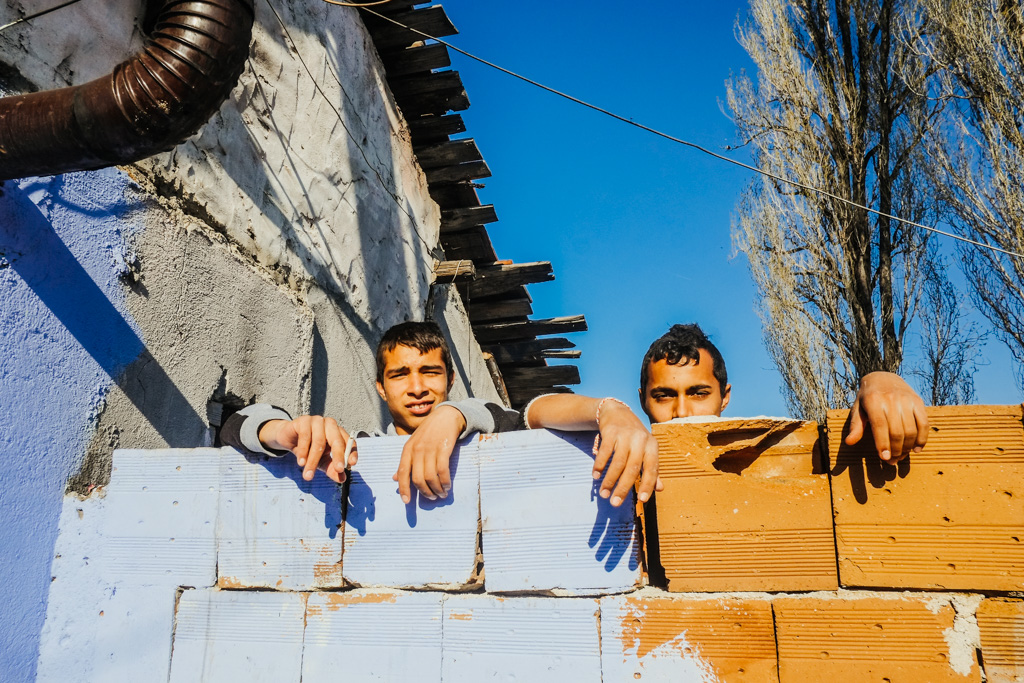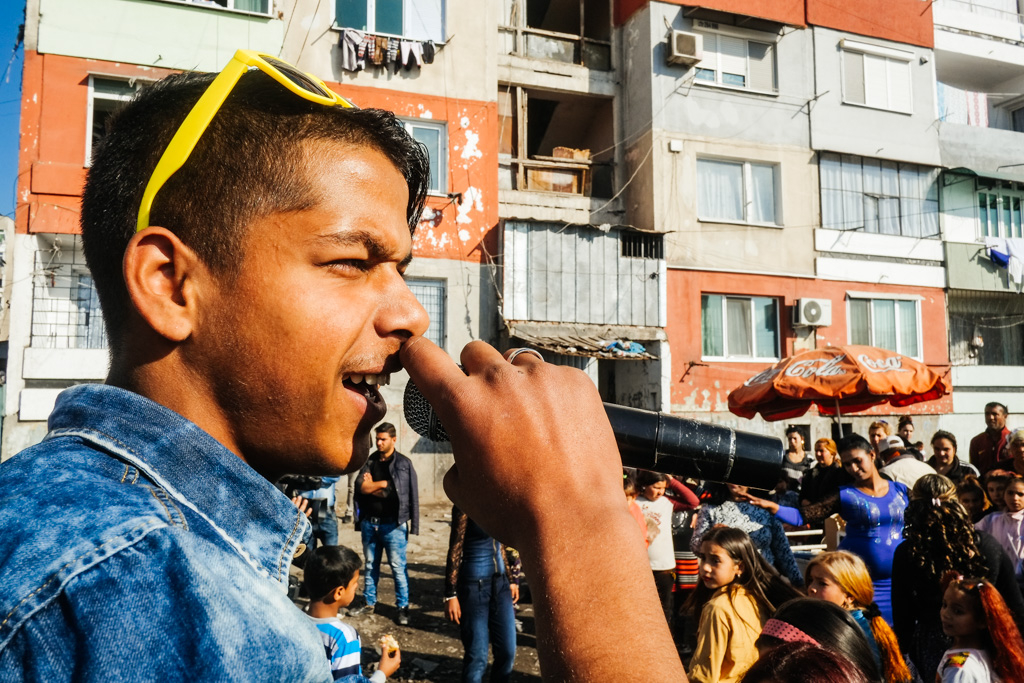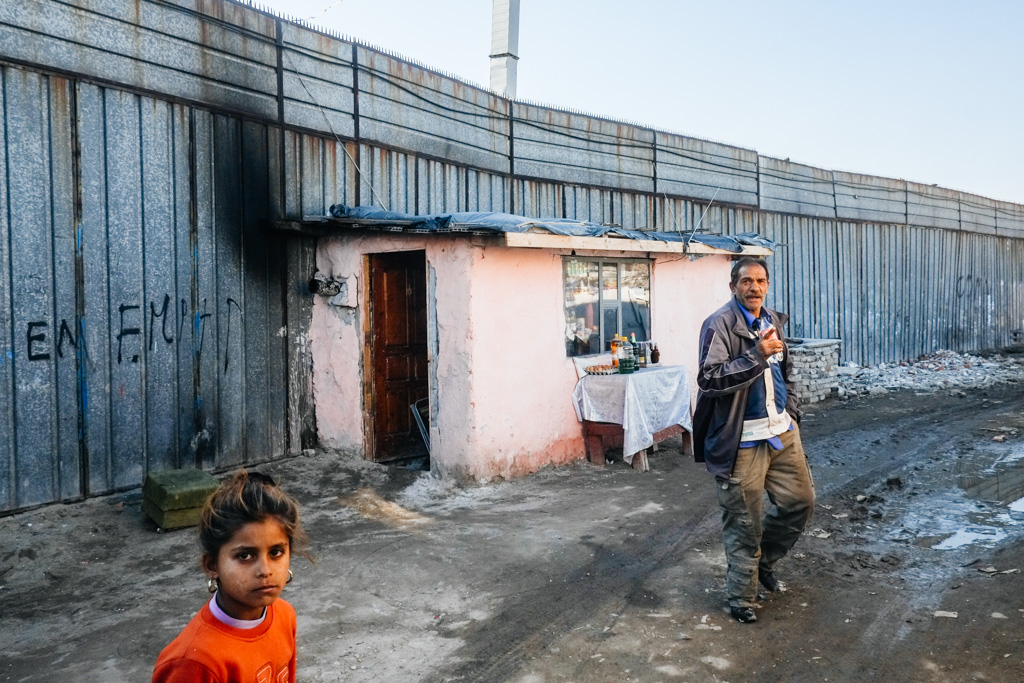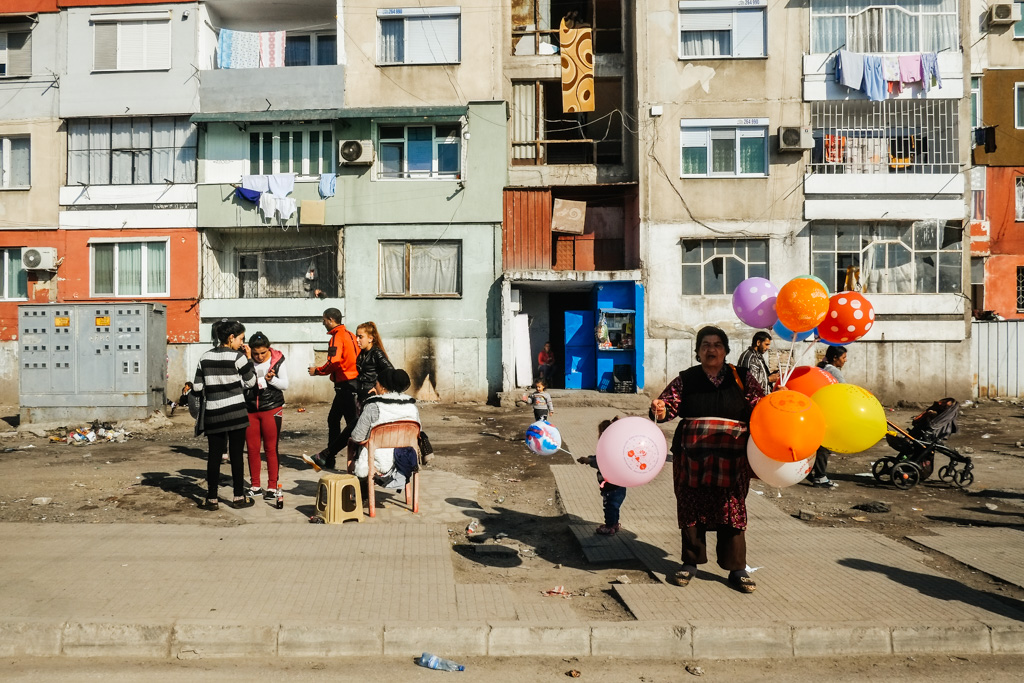 After we arrived in Stolipinovo, the girls didn't hang around for long. There's a shocking amount of garbage, and a revolting stench often fills the air. Within a few minutes, we received a friendly warning from a staunch looking group of men – they kindly, but firmly, advised me that Stolipinovo wasn't the best neighbourhood to be taking photos. Shortly thereafter, a vicious dog fight broke out on a main boulevard. We stood still as the two large dogs ran around us, biting, growling, and crashing through piles of debris. Eventually, the bloodied dogs were somewhat bought under control by an elderly lady brandishing a large wooden pole. I looked at the girls, and half-jokingly said "shit just got real", they looked back at me and said "Nate, we are ready to leave now." We walked them out of the largest Gypsy ghetto in Europe, and then I walked back in to take a few more photos.
Unfortunately, the girls missed seeing a heavy-set man shouting aggressively at me, from four levels up in an apartment building. He motioned me to wait, slammed his window, and the window then fell all four floors, crashing to the ground in front of me. In the shadow of several apartment blocks, surrounded by dirt and mud, standing next to around twenty live sheep, for some reason I decided to wait for this man.
Moments later, he came from the front door, running, yelling, and immediately grabbed my camera. We tussled for a little while, I wouldn't let go, we couldn't understand each other but the small crowd that was gathering didn't seem to be too concerned at the actions of this now frothing man. Short version – he didn't get my camera, and I got away unscathed.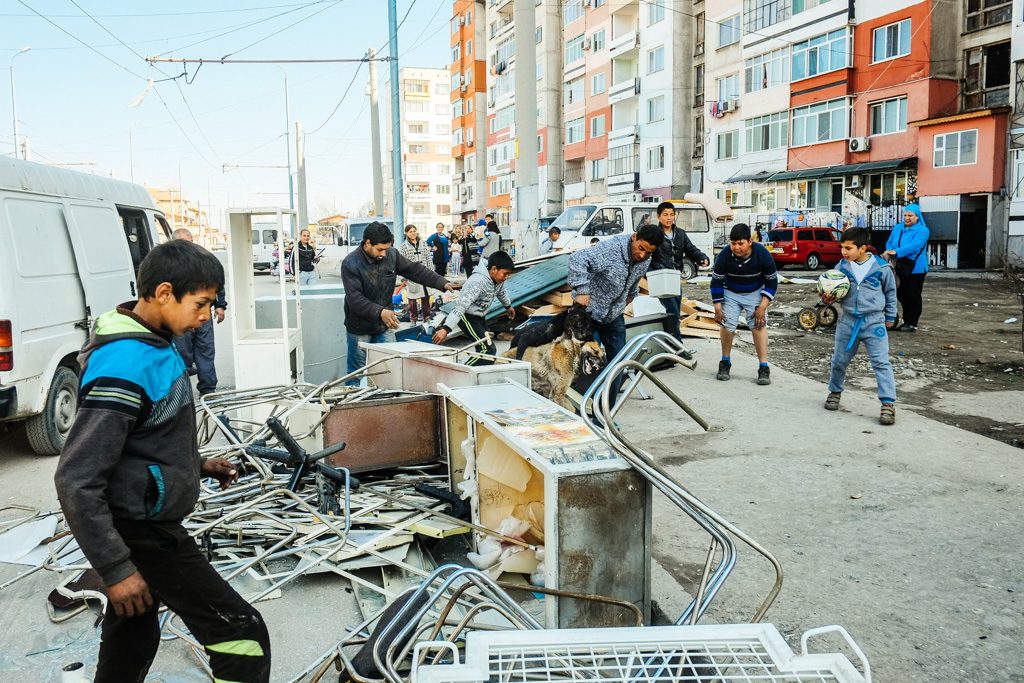 No doubt, with photos and stories like these, many people will see and read this page, and begin to wonder about my intentions, and what makes me "entitled" to show these photos of an area most Europeans would prefer didn't exist. In Europe, Roma/Gypsies can be a touchy subject. Racism and discrimination abounds. Many people may question the need for a photo-set showing the poverty of a ghetto like Stolipinovo. After all, this site is a "travel" site, and very, very, few people have any interest in travelling to Stolipinovo.
During the course of my travels, I'm not actively seeking out Gypsy ghettos like Stolipinovo. I've got to know the surrounding city, Plovdiv, better than most tourists (I've now lost count of the number of times I've visited here), and I've spent many months in the city over the last couple of years. This was my second visit to Stolipinovo, a small, yet distinctive, slice of Europe that not many people will ever get to see. My intentions are simple – I had an opportunity to explore Stolipinovo, with a fellow photographer, and so I did.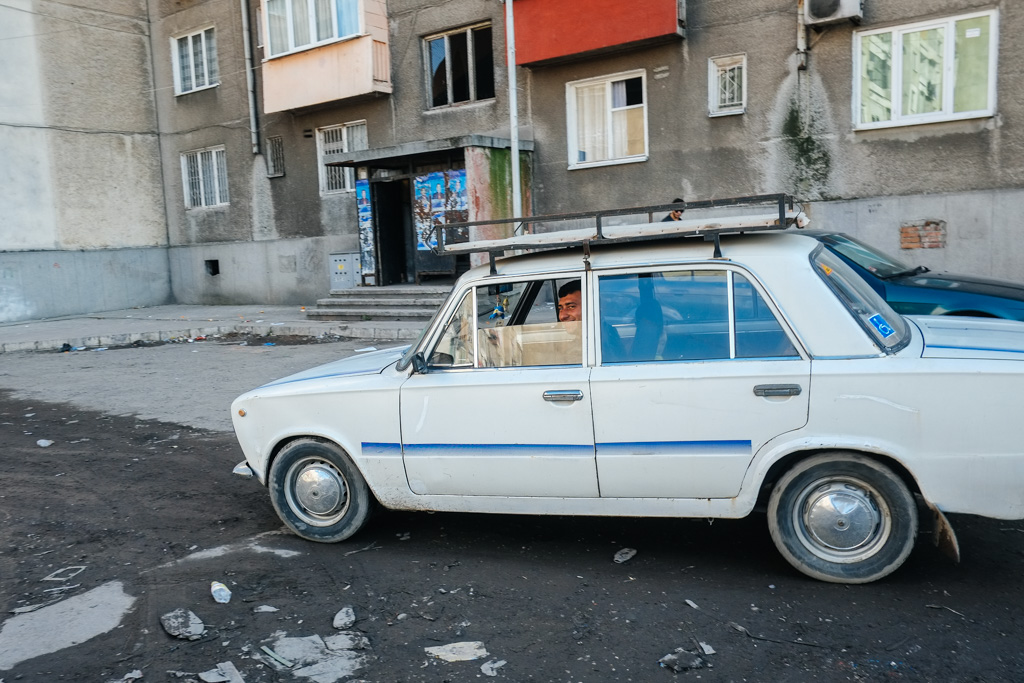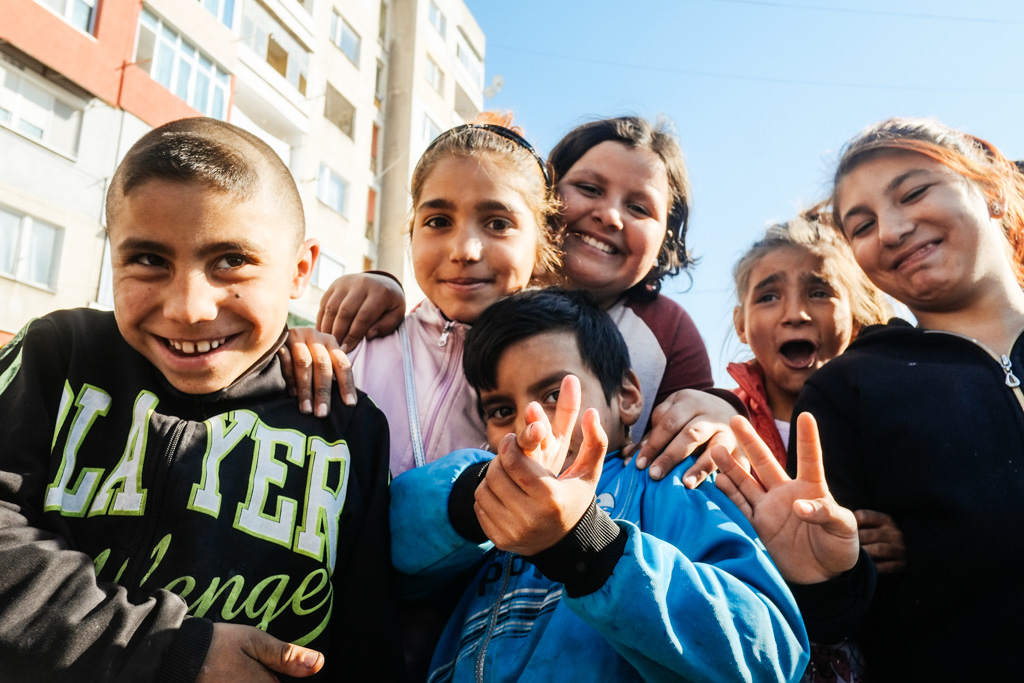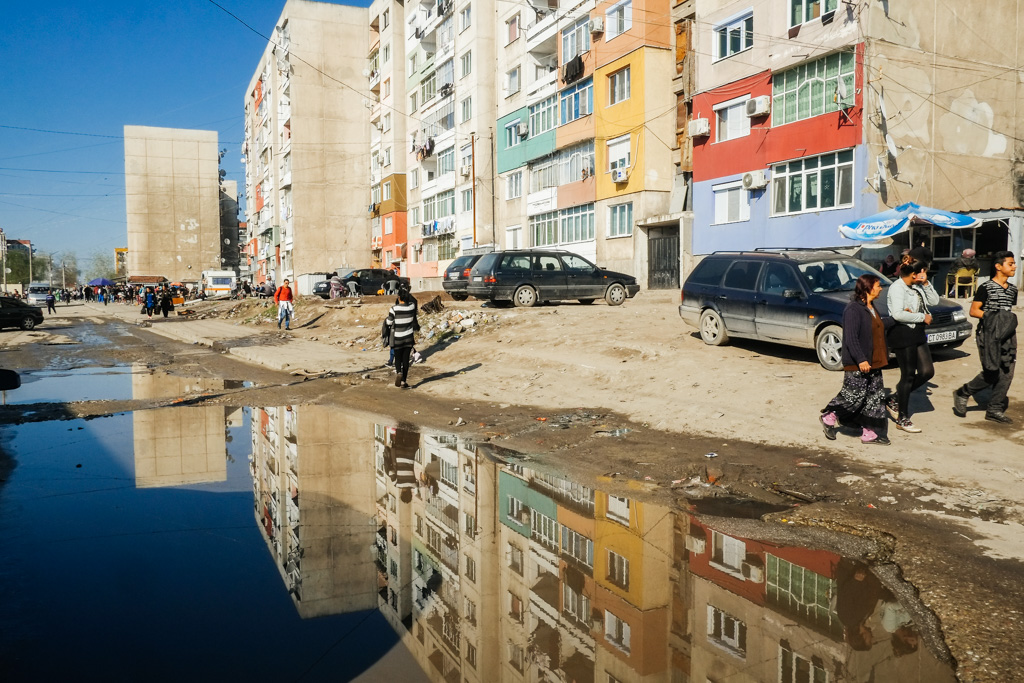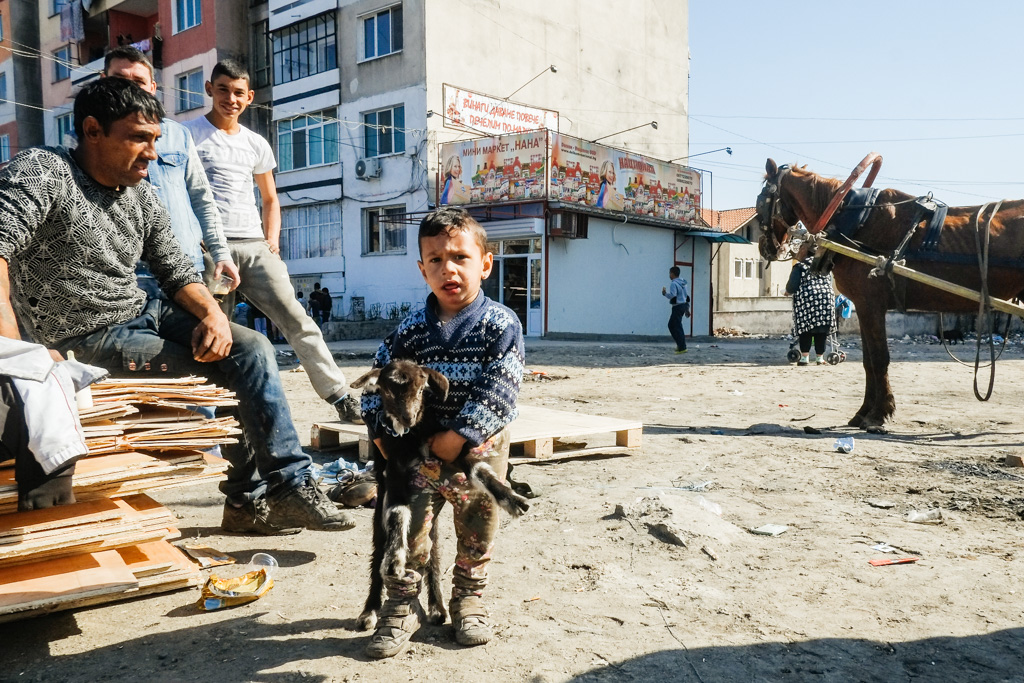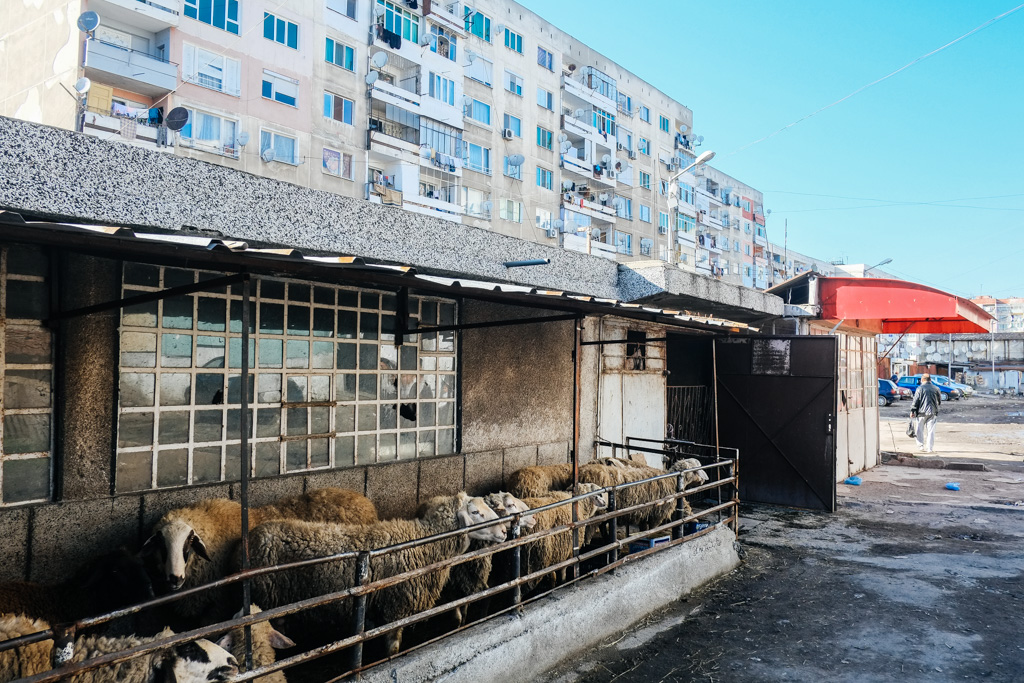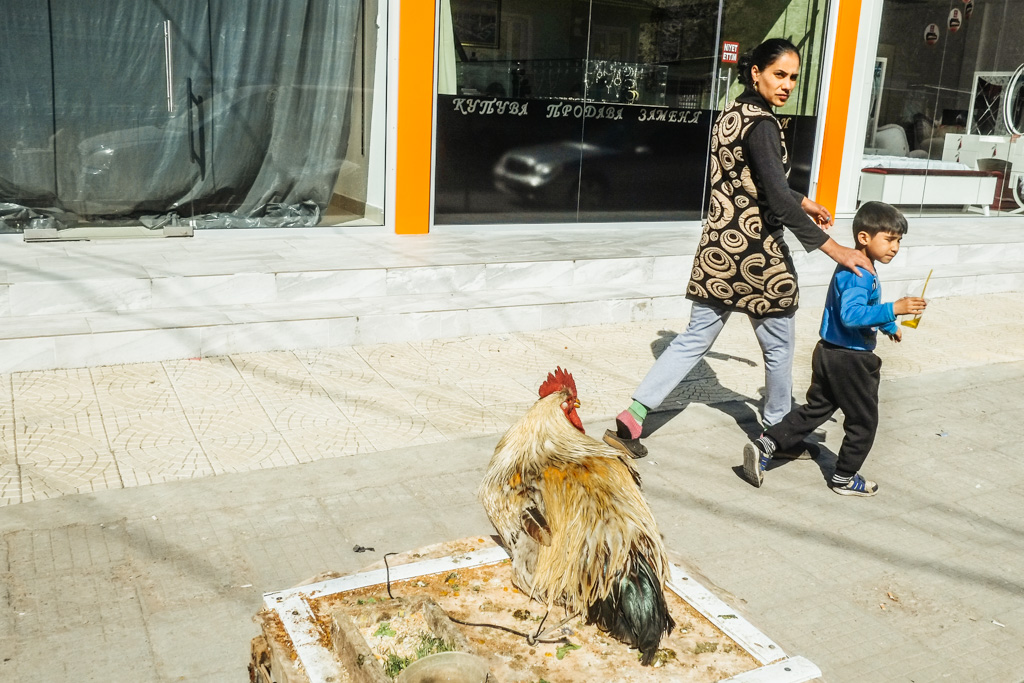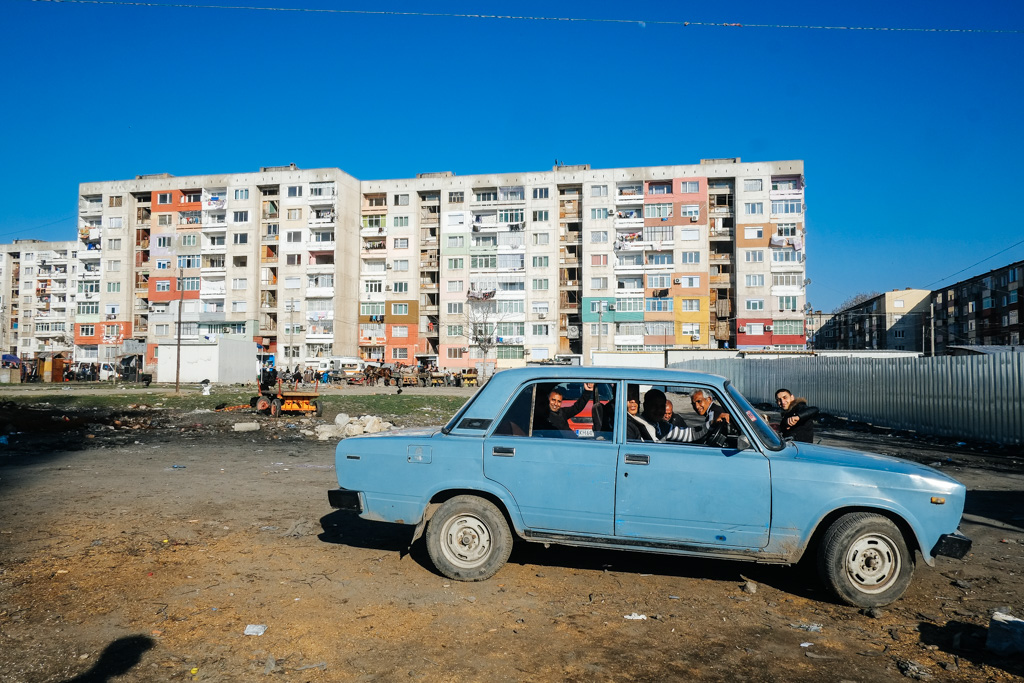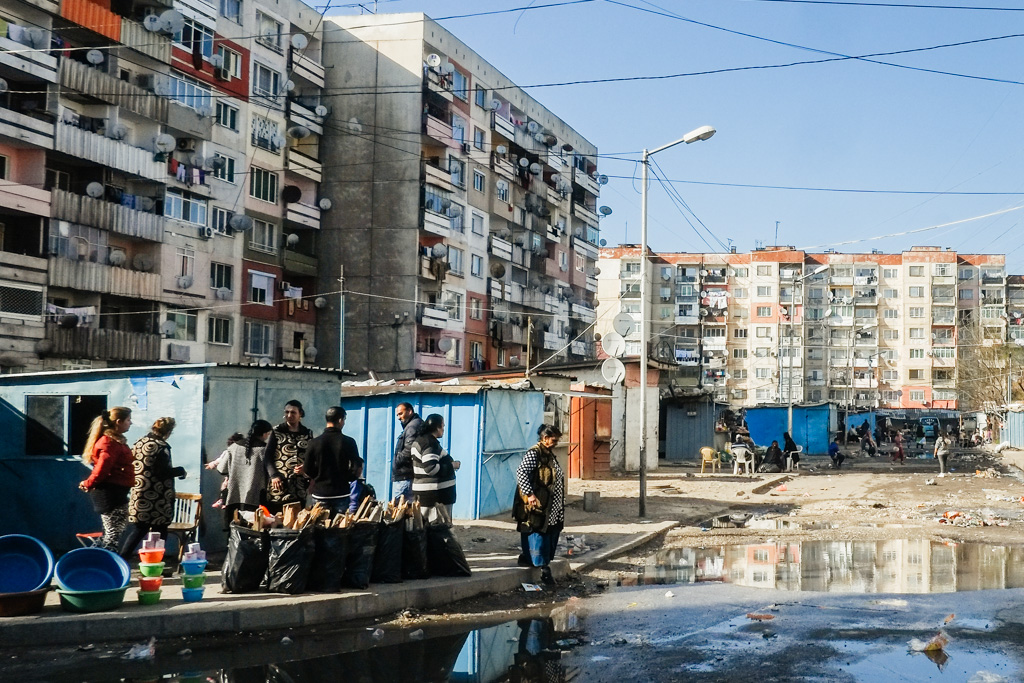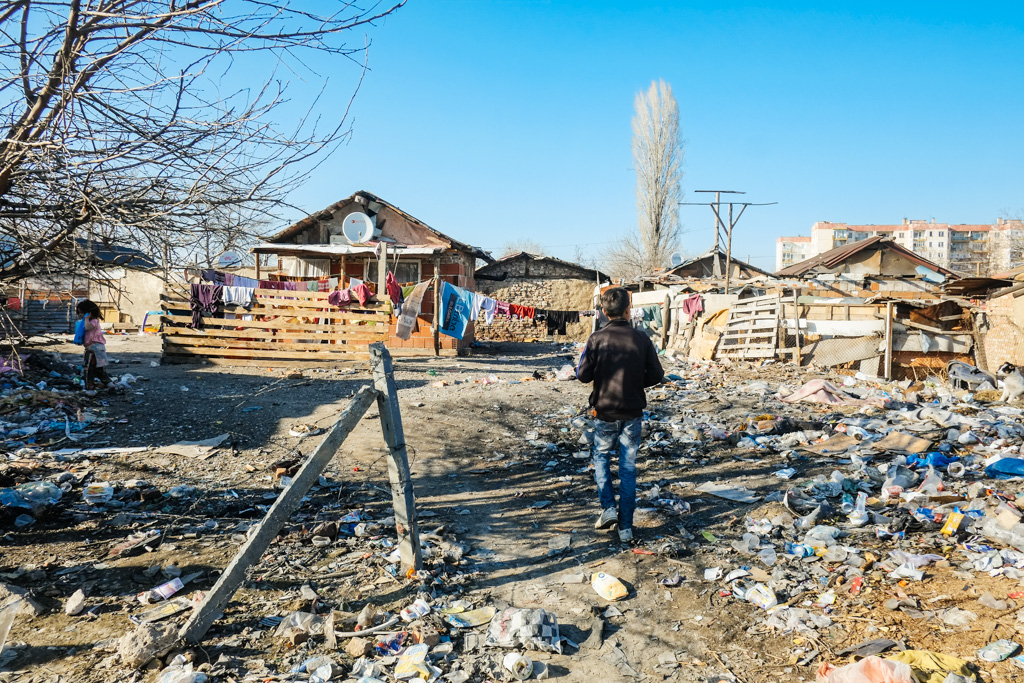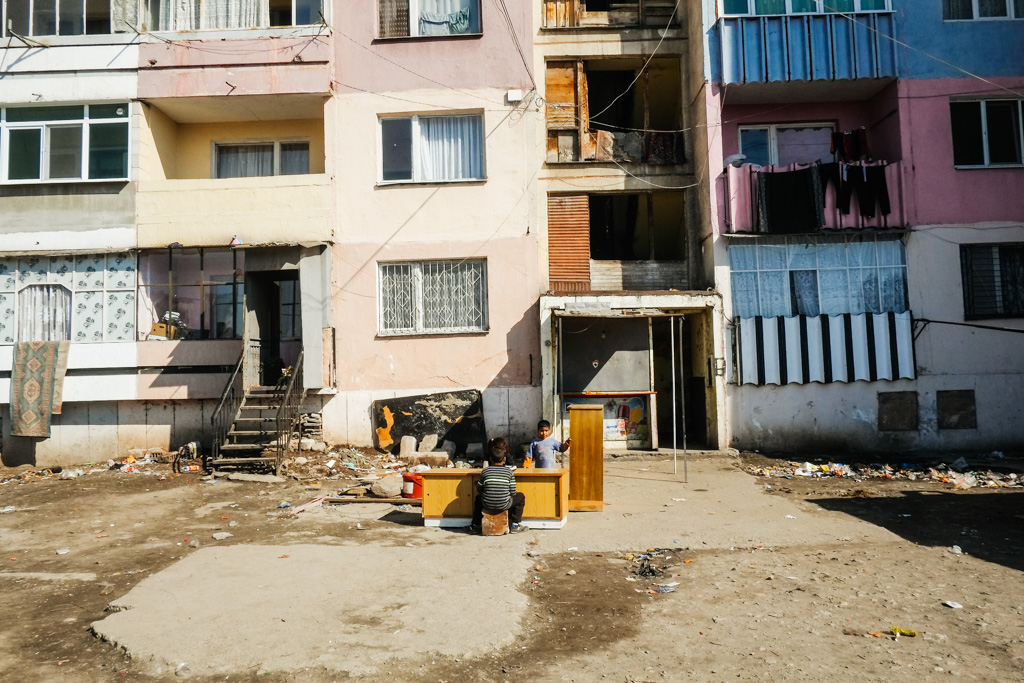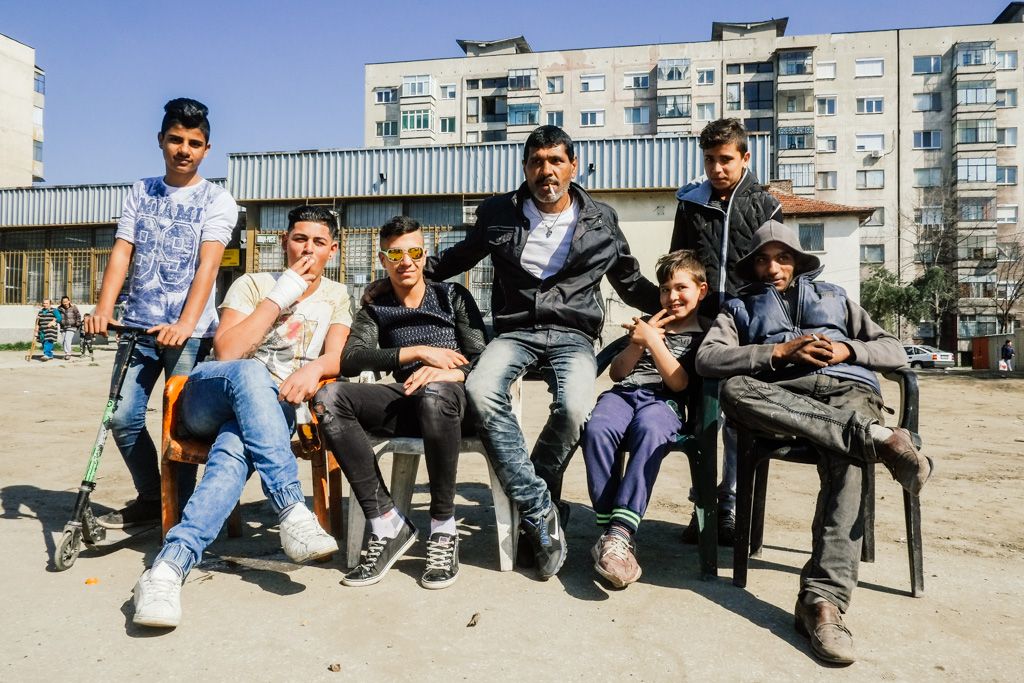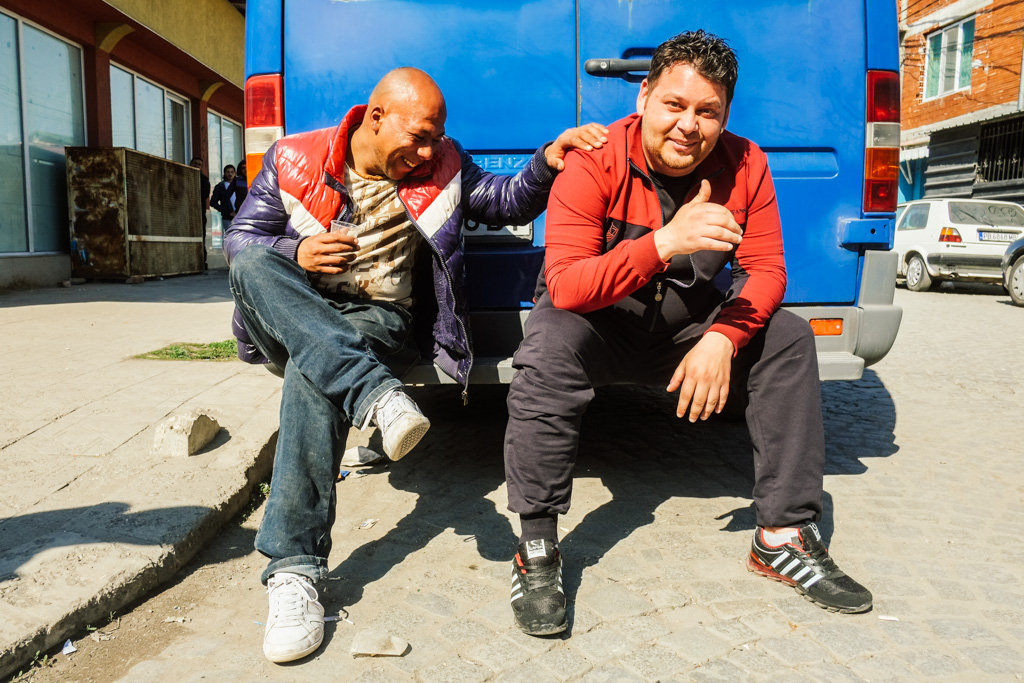 click to see an interactive map showing the location of this article
The thing is, for the most part, travel writing is based upon deception. Corporate writers are dependent upon their publisher satiating the requirements and bias of their masters, and not upsetting the bill-paying advertisers. Only the most positive and flowery destination reviews will make it through to print. Many travel bloggers, despite having built a truly independent outlet to express their own honesty and creativity, forsake that opportunity and instead accept the comparative crumbs of "sponsorship", exchanging their little slice of the internet for free travel and accommodation, publishing questionable articles more curious for their omissions than their inclusions.
And, personally, honestly, I'm actually deceiving you right here on this page. It can't be helped. No set of photos, nor a thousand or so words, gathered over the course of a single day in Stolipinovo, could possibly begin to tell the whole story. Readers will draw their own conclusions. Some will imagine this ghetto as worse than it really is, others, better. However, the point being that I promise not to be offended no matter what you take-away from this page. I'm being as unbiased as possible, there is no hidden "angle", but I'll accept that this is yet another form of deception.
Reams of words have been written about the Roma. The abject poverty, the discrimination, the pity, the racism, the hatred – it's a problem that could either be taken as extremely complicated to solve, or, very straightforward. If I were to offer my own opinion, it's simple – it's not right for humans to live in these conditions, anywhere.
Despite the camera-incident-jerk, the people here in Stolipinovo are exceedingly friendly. I really didn't feel in danger at any time. Many people said hello, had a chat, and shook my hand. A local café refused payment for my coffees, despite my insistence. A few kids provided a small tour of the back-streets. Those that were suspicious about us, no doubt in part due to misguided media and there desire to prevent another "foreigner" from further flaming the negativity surrounding the Roma people in Bulgaria, were gentle in their manner of questioning what exactly was I doing in their neighbourhood.
However, it was mostly smiles, laughter, and happy people. Indeed, the locals were actually dancing in the streets, to the sounds of multiple sound systems blasting music around the 'hood. Invitations into homes and yards were being extended, food and drinks were constantly being offered.
That never happens when I stroll through a wealthy neighbourhood.
Nate.
PS, this will be the last post before I lead my latest tour through Iran, commencing in just a few days from now.
BTW, I would love to send you the next dispatch, posted from some-where random around this planet (and you'll soon find out why YOMADIC email followers are my favourite followers):