What Happened When I Used My Phone on the Mean Streets of Kiev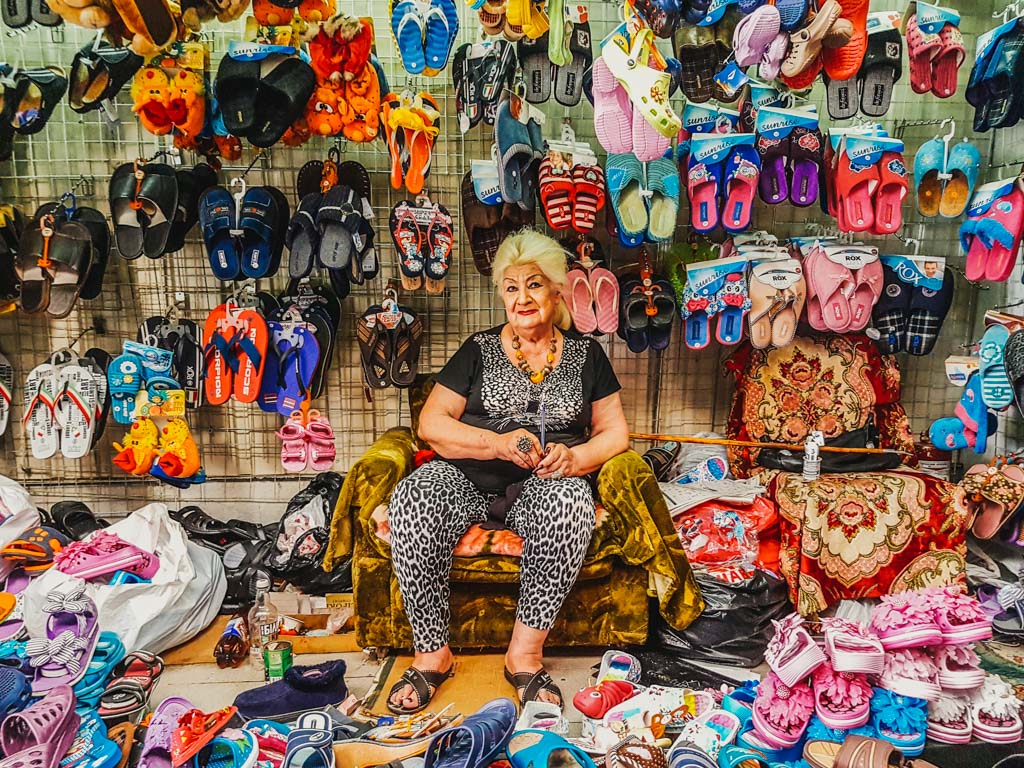 Located in downtown Kiev, built almost a century ago, Besarabsky Market has a position at one end of Khreshchatyk street – perhaps the main street of Kiev, and one of the most expensive shopping streets in Europe. However, the impression within Bersarabsy – an airy, high-vaulted space with the filtered dusty light one would expect in a century-old and non-gentrified city market – remains somewhat working-class. Surrounded by seasonal fruit, vegetables, cheeses, meats, and brik-a-brak, Bersarabsky is great starter-spot for absorbing the colourful innards of downtown Kiev.
It's all pretty typical Eastern European stuff – scarfed Babushka's, old men with handsome hats, the occasional drunkard, plenty of character filled faces, and a slightly lost-in-time feeling. There's also an inordinate amount of effortlessly-chic younger ladies and gents filing in-and-out. And, I'm certainly not one for click-bait, but what happened next, surprised me.
Moving through the stalls, towards the back of Besarabsky, I came across an architecturally faux-industrial and minimalist space. Bar stools surrounded an open prep-area, as chefs and bartenders sorted out the patrons. I sat down, without even thinking, drawn in by juxtaposition. Quickly, I was handed a menu – by a friendly, and yet somewhat aloof staff member.
The menu was short – and the Cyrillic easy to phonetically interpret – I made out Udon, Dim Sum, Fajita, Mojito, Basil Lemonade, Coffee, and Beer. The simple menu (on recycled paper) contained no reverence for Ukraine, or Kiev. This was a clearly a zero-fracks-given statement of confidence, and encouraged me to dine on a combination of Chinese and Mexican, with a Cuban cocktail, all during a regular Kiev week-day. But, apart from the decidedly unique surrounding market, I could have been in Berlin, Brooklyn, or Melbourne.
About an hour or so later, I started to wonder exactly where the hell I was. Paid-up, I began to walk back outside. Sliding past the rows of Babushka's, between the procession of attractive punters filing in, and onto sun-dappled Lada and Mercedes filled streets – and then it hit me – Kiev is truly unlike any other city I have ever visited.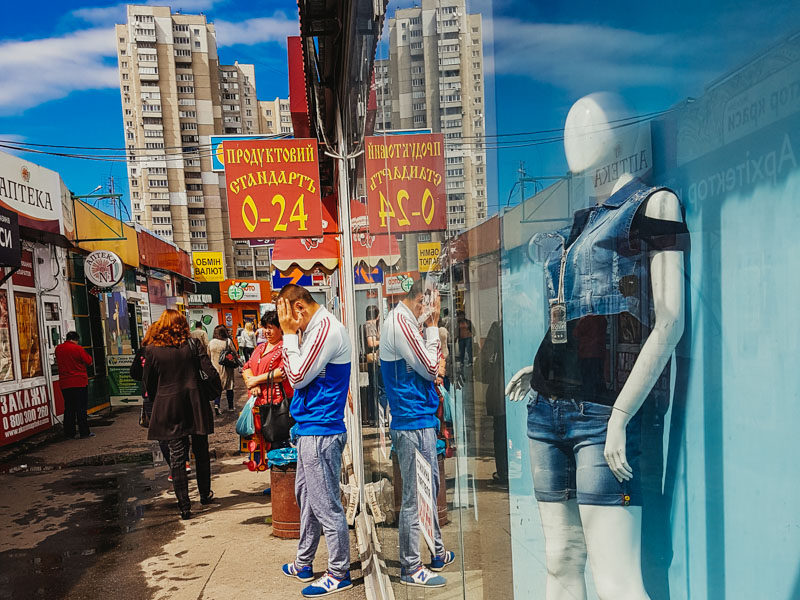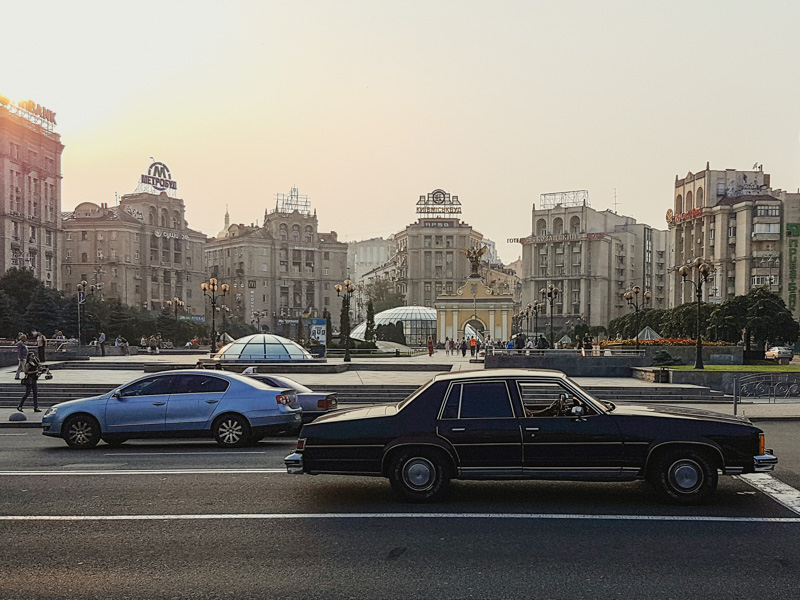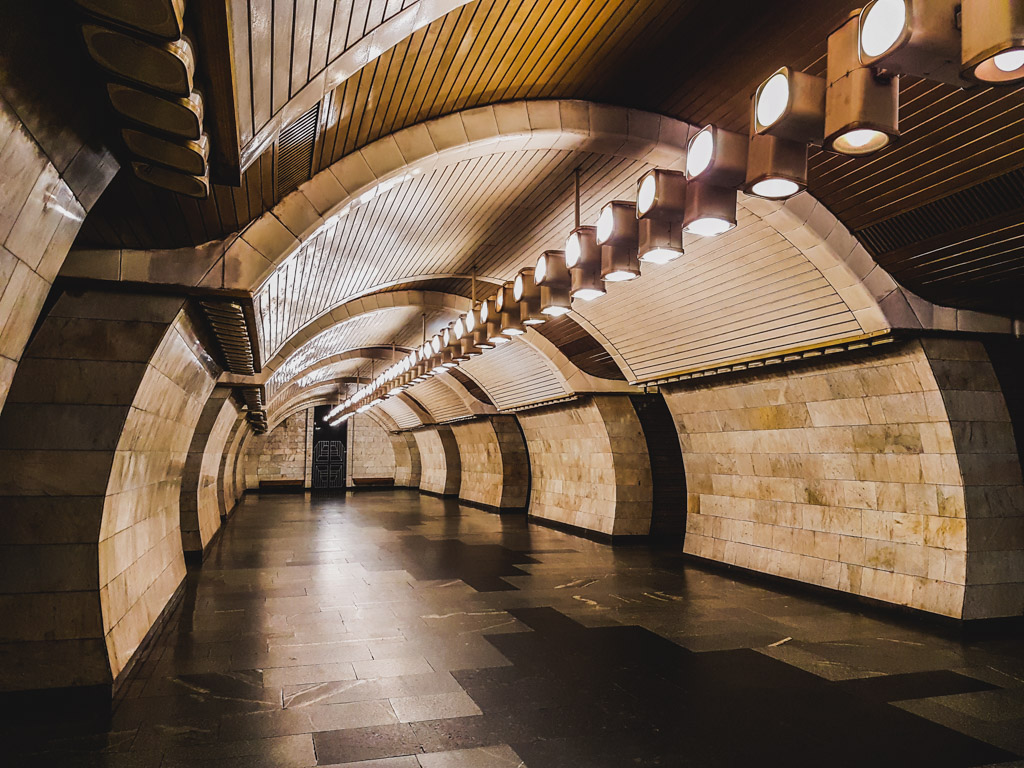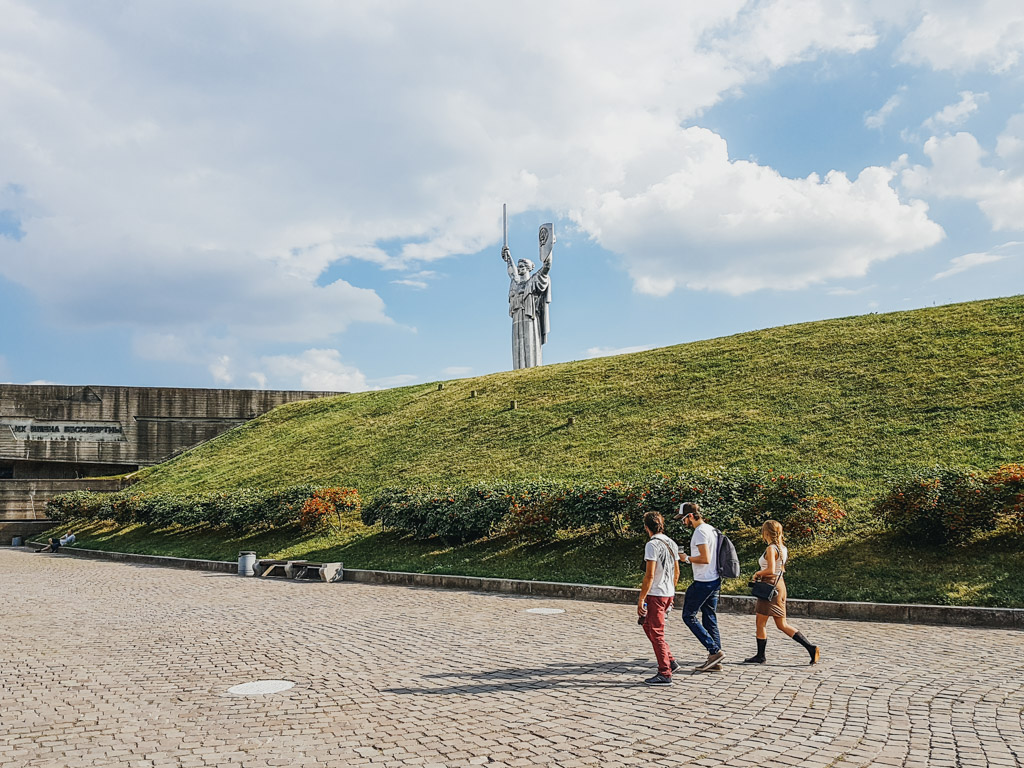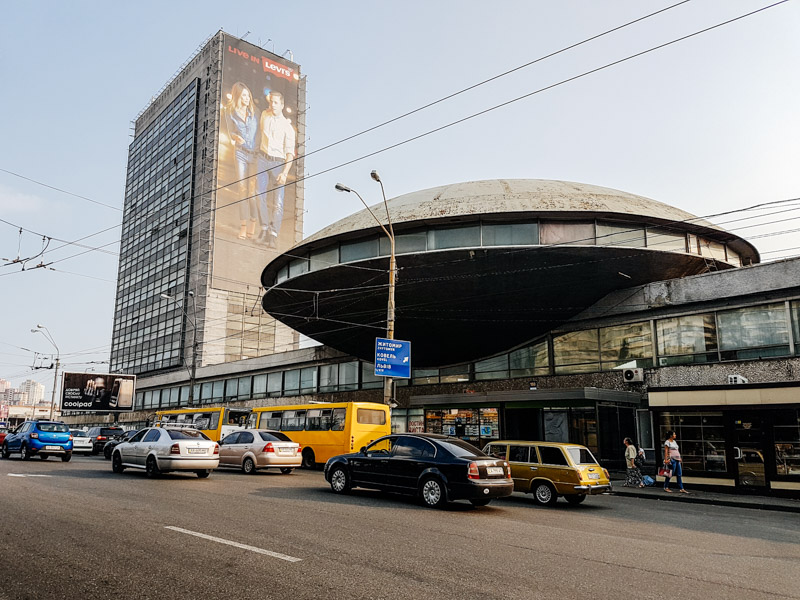 Running a quick search on the major media websites for the word "Kiev", you'll find stories littered with words like "bloodshed" and "violence". Of course, completing the bread and circuses theme, a few stories about Kiev Dynamo, the local football club, and recipes for Chicken Kiev will also appear (side note – unfortunately, I've not yet made any female friends in Ukraine, so my future "I know this chick in Kiev" joke is currently in limbo – do try the shrimp, I'll be here all week). The on-the-ground experience of Kiev is, well, not entirely what you might expect.
Forward facing independent journalists and bloggers have been recently extolling the virtues of Kiev, and Ukraine. But, thanks to a few "problems" that Ukraine is currently dealing with, the nation certainly doesn't lack a mainstream-media profile. This has given Ukraine a reasonably serious image problem. To put it mildly.
My impressions formed over the last few weeks in Kiev – this city makes for one of the best short-vacation destinations of any city I've ever visited. There's is a huge amount of history here – from ancient churches to Soviet-era modernism. The people are some of the nicest you will ever meet – on the buses and subways (metro) I've never seen such uniformity in giving up seats for the elderly. Not me, just sayin'.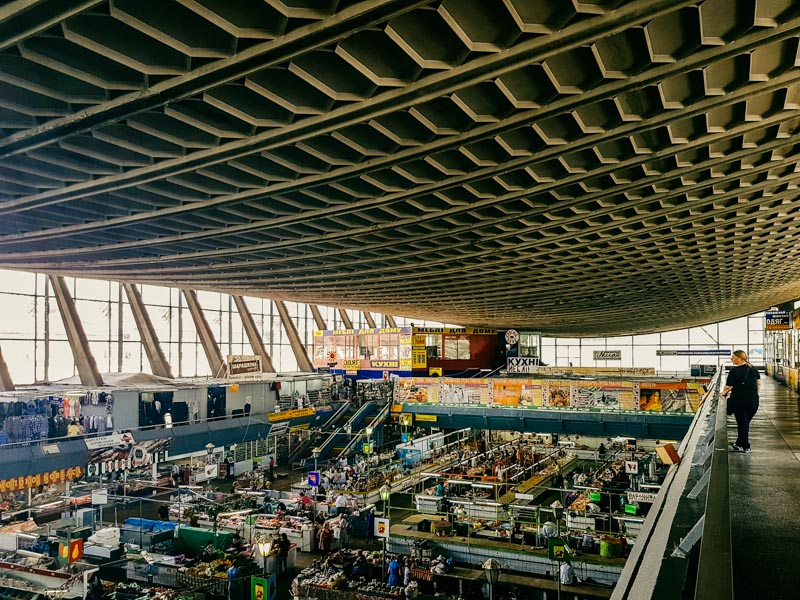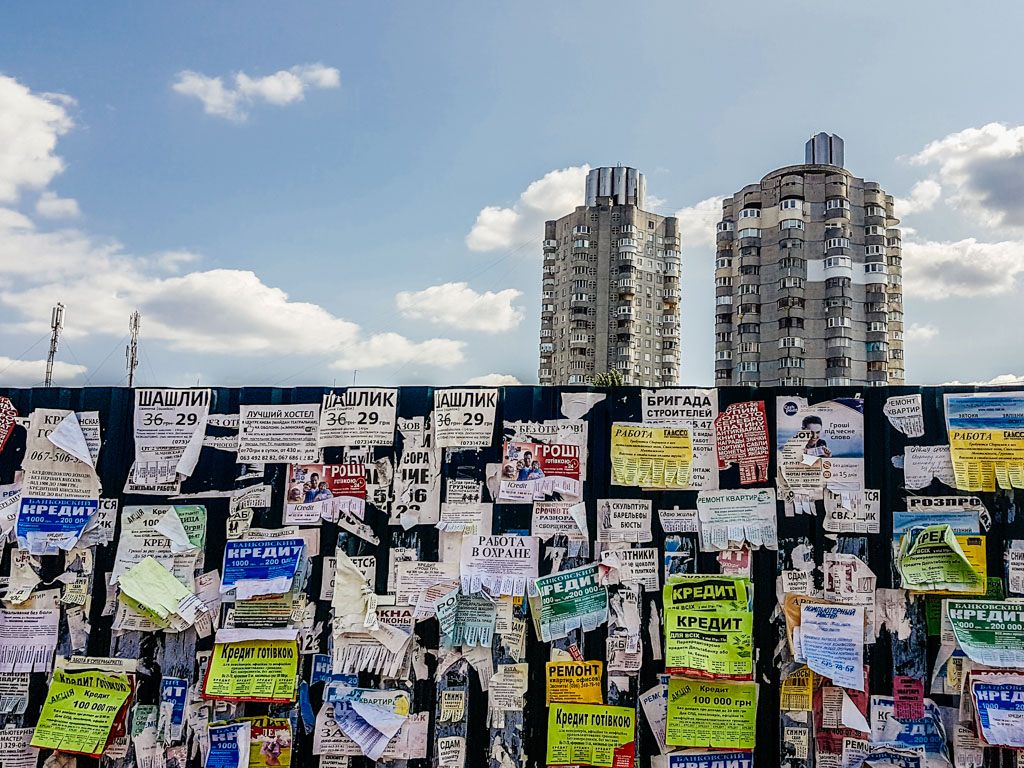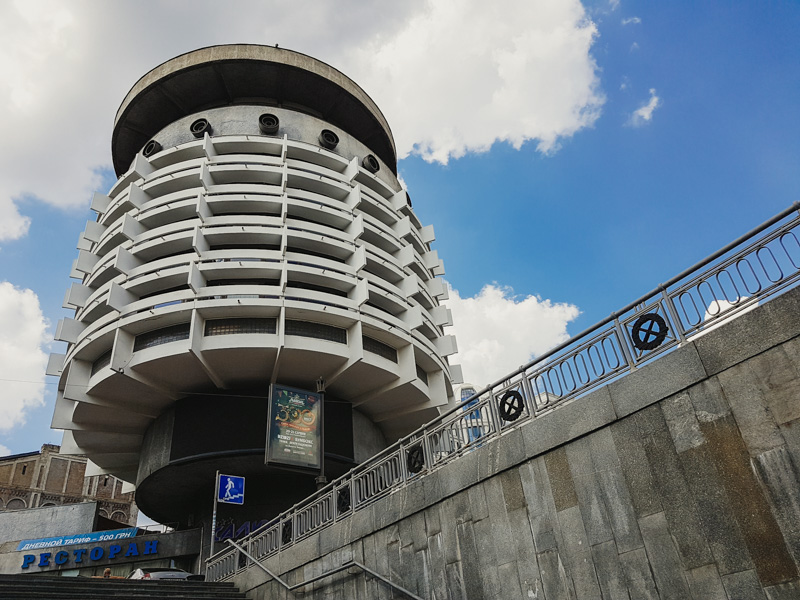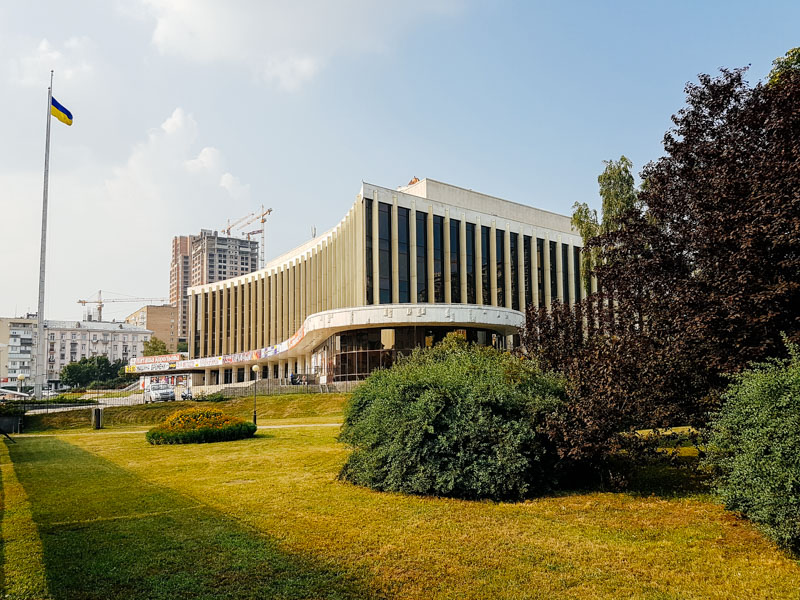 A couple of things about Kiev have genuinely surprised me. I'm no stranger to post-Soviet nations (having spent time in Azerbaijan, Georgia, Armenia, Kazakhstan, Kyrgyzstan, Uzbekistan, Tajikistan, Latvia, Estonia, Lithuania. Moldova, and Transnistria), I've completed many "Untours" in nations that have an "image problem" (cough, Iran, cough), and I've spent a lot of time in cities suffering from economic distress, low wages, and extreme income disparity (and incredible brutalist architecture – Belgrade and Skopje come to mind). Kiev is firmly located in all of those categories.
However, I'm genuinely astounded at the level of ostentatious wealth, in what is a reasonably "poor" country. For example, I would need to compare Kiev to cities like Dubai, or Singapore, to see a greater number of luxury cars. Interestingly (for lovers of discount food and booze – and Sov-mod architecture), there's another more every-day element of Kiev that has genuinely surprised me – the supermarkets here are quite remarkable.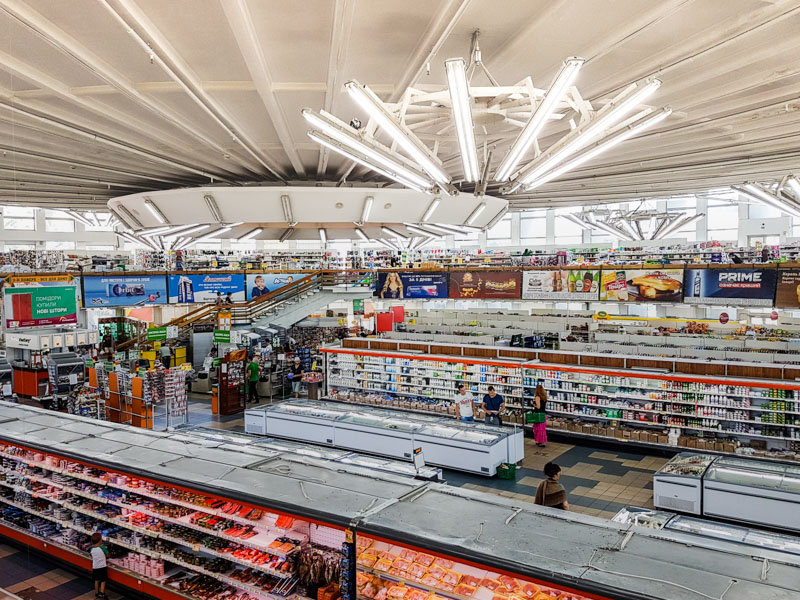 The closest supermarket to my apartment, is open 24 hours. Inside, you will typically find chef's cooking up a huge pan of Paella, German-styled Sauerkraut and Bratwurst, or putting together salads and vegan-wraps. Other chefs are stretching Pizza dough and pulling their creations out of the oven – just grab one of the several hundred varieties of beer on offer, and take a seat – your meal will be ready shortly. Surrounded by skilled butchers, cured meats from all over Europe, live Seafood, a variety of fruit, vegetables (still displaying the dirt and grit that indicates the very "farm fresh" nature of the produce) and the alcohol section, Gordon Bennett, I've rarely seen such a range anywhere on Earth – from Italian aperitifs to American craft beers. I could go on, but the point is, damn, this is an amazing supermarket. Sure, Kiev, Ukraine, why not – but I wasn't expecting it.
Maybe, this is a one-off down-town supermarket, a "premium" offering, aimed at the same people driving the luxury European cars that are so visible on the surrounding Kiev streets. Maybe. It's part of a chain, I'll have to check out some other locations. Notably, the several "low-cost" mid-century Soviet-modernist architecture (yes, several) supermarkets I've attended, are also well stocked. Really, they're incredible.
I utilise the supermarket story not to show-off my severe lack of knowledge of Ukrainian supermarkets, but as a demonstration – Ukraine has a reputation of meat, potatoes, and Vodka being the three most important food-groups (right at the top of the Ukrainian food pyramid). And, these days, of war-torn-ness. So, the supermarkets make as-good-as-any example to show you Ukraine really isn't how it's portrayed.
As I've mentioned, Ukraine does have some problems. Low wages – incredibly low wages for a European capital city – are just the start. But, my experience so far is that Ukraine is full of optimism. People are friendly, including the authorities, who have a (understatement ahead) very tarnished reputation. I've been approached by only one authority figure so far – as I was using my phone to take photos inside the worlds deepest metro/subway station.
The uniformed lady approached me, and said something in Ukrainian. She looked at my phone. But, when she realised I was a tourist, she just laughed, flashed a flirty smile, and walked away – leaving me in peace to snap a few more photos. Phillipa has also been interacting with the locals – waiting in line to withdraw money, a couple of exotic dancers struck up a conversation, and handed her a couple of two-for-one-specials. We're yet to take advantage of the offer.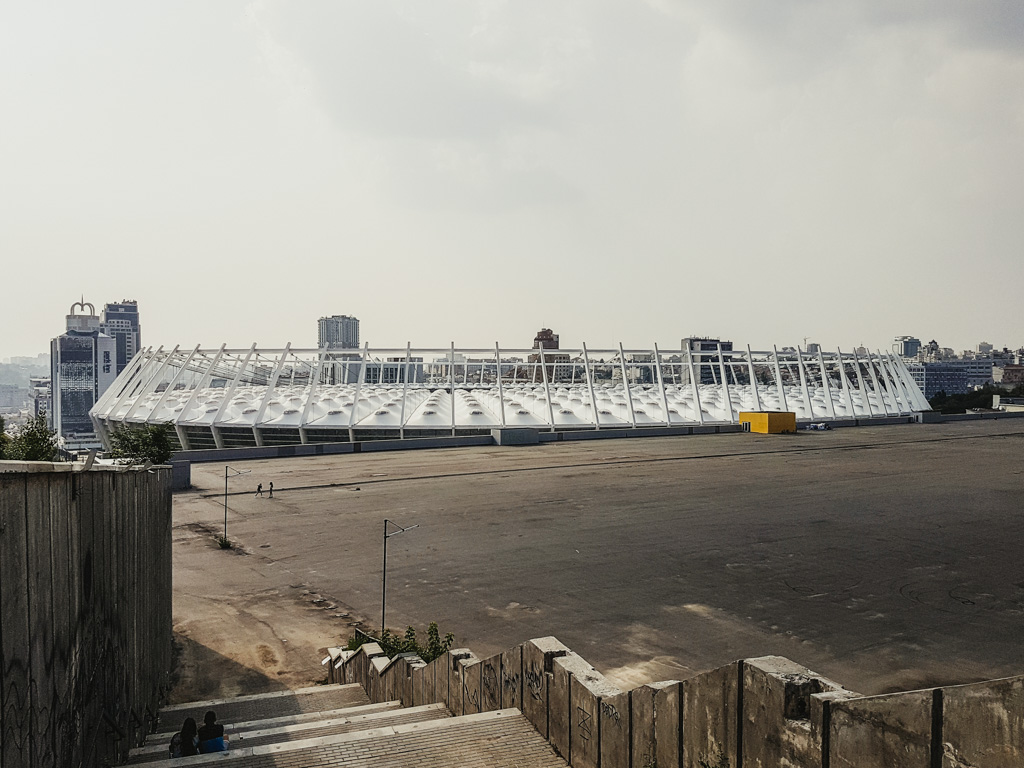 click to see an interactive map showing the location of this article
Earlier this year, I visited Nice, France. Nobody warned me to "be careful". Over the last few years I've visited Istanbul more times than I could count, and only recently the comments have started to move away from "oh, I love Istanbul". Near the beginning of this journey, I spent a few days in Belgium, and in London, and I received no warnings.
Before I visited Belgrade, I was told by two friends how dangerous it was – many people wondered about War-time safety, even though the NATO bombing in Belgrade had finished many years before. Every time I go to Iran, people ask me "isn't it dangerous there?", and they don't really listen to my answer.
Sure, Ukraine's recent history has been horrendous. In 2014, the revolution that occurred moments from where I am right now is fairly described as a bloody-massacre. In the East of Ukraine, a long way from Kiev, the fighting continues. However, in many ways, Kiev appears to be on the same page as every other large and contemporary city of Europe – albeit, with a Ukrainian twist.
Here in Kiev, I've been doing more street-wandering than I've done in many years. I've spent several weeks (so far) moving all over the city, taking photos of anything and everything, all with my phone.
And, nothing happened.
Nate
UPDATE, 2018: I now spend several months a year in Kiev. I've now run multiple tours through Ukraine and Chernobyl. For more info on the Ukraine Pop-Up Tour <— click.
PS, yes, after four years using nothing but my Fuji X-Pro 1 camera – I decided to challenge myself with a few weeks of mobile-phone-photography. It was great, but nothing will replace my Fuji.

BTW, I would love to send you the next dispatch, posted from some-where random around this planet (and you'll soon find out why YOMADIC email followers are my favourite followers):